Asda website flaw left payment details of customers at risk for two years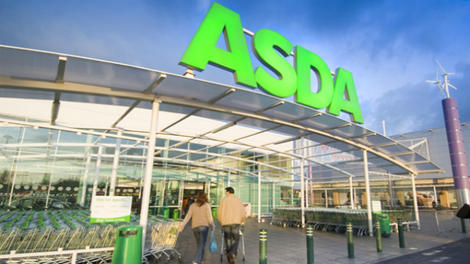 Asda is under fire because of its slow response to a vulnerability in the supermarket's website which could have potentially spilled customer details to malicious parties.
Indeed, the flaw was present since at least March 2014 – almost two years ago – when a security expert, Paul Moore, first spotted it and reported the issue to Asda.
Moore told the
BBC
that as the Asda website (actually run by Walmart) deals with in excess of 200,000 orders every week, some 19 million transactions were potentially in danger of being compromised.
The vulnerability was a combination of cross-site scripting (XSS) and cross-site request forgery (CSRF) exploits, meaning that a user with the supermarket's site open in one tab, and a second tab open with a malware-laden site, could have their details including payment information compromised.
Patience ran out
Moore noted that Asda was hardly alone in being vulnerable in this respect, but criticised the organisation for its sluggishness of response.
In a
blog post
, he wrote: "Back in March 2014, I contacted Asda to report several security vulnerabilities and despite a fix promised 'in the next few weeks', little appears to have changed."
He then pointed to a tweeted reply from the Asda Service Team from last week in which he was advised: "All of our sites are secure, I would advise using Chrome."
Moore added: "After 677 days and several tweets along a similar vein, my patience has finally run out," before fully outlining the issue in a detailed blog post.
Asda has now fixed the flaw, and told the BBC: "Asda and Walmart take the security of our websites very seriously. We are aware of the issue and have implemented changes to improve the security on our website.
"The points flagged pose a low risk to customers and our monitoring of these security issues indicate that no customer information has been compromised over that two-year period."
Just last week,
eBay was also accused
of a slow response to a critical vulnerability, and the security researcher who uncovered that lamented the fact that big companies are only quick to respond to problems when the media get wind of them.

Read More ...
---
Review: Updated: Moto X Play
Introduction and design
Motorola clearly wasn't satisfied with one flagship smartphone this year. For 2015 we get three new versions of the
Moto X
: the
Moto X Force
, a flagship with a shatterproof screen, the
Moto X Style
, a high-end and stylish handset, and the Moto X Play, a slightly more affordable phone designed for people on the go but still packed with superior features.
As the name suggests, the Moto X Play is designed for adventurous types who need a battery that keeps going as long as they do, and a handset that won't break at the slightest knock.
The Moto X Play is available in the UK right now in two storage options: 16GB and 32GB.
The phone costs £279 for the 16GB option, and £319 for the 32GB version. For another £40, though, you could buy the Moto X Style – which is a minor hike to get a much better setup.
That means that although the Moto X Play boasts slightly better specs than you'd expect for the mid-range price, you'll need to compare it to the Style before deciding if it's good value. So let's find out whether the Moto X Play is worth picking up.
Design
It's difficult to see where the Moto X Play is meant to fit in Motorola's range of smartphones – and the design only further muddies the waters.
The Moto X Play certainly feels more premium than the Moto G, but this version isn't as high-end as some of the phones it aspires to take on, such as the
OnePlus 2
.
Everything about it feels very slightly off, and this is a shame. With just a minor polish to the design, the Moto X Play could have offered a lot more for the money.
The phone fits perfectly in the hand, which is an impressive achievement considering it has a 5.5-inch display slapped in the middle – that's toward the higher end of the screen size range, and would have been considered a phablet two years ago.
Along the top and bottom are two slim bezels, which both house speakers along with an earpiece at the top and microphone at the bottom. The front-facing camera is somewhat hidden away in the top-right corner, but by minimising the bezels the Moto X Play can offer a compact frame without compromising on screen size.
It's the complete opposite of my gripe with the iPhone 6 Plus, which houses the same size screen but is much bigger, with large strips at the top and bottom of the phone.
The phone has an arched back – it's 10.9mm thick in the middle but slimmer at the edges – and this enables the phone to sit in the hand more easily. It also enables the phone to appear thinner than it actually is, as well as housing a lot of extra battery power.
The edges of the phone have a metal framework, making it feel and look quite premium. The 3.5mm headphone jack sits right in the middle of the top edge, which can feel like an odd placement with some headphone designs.
When the phone is in a pocket it can be irritating – I'd rather have it closer to one of the edges, or I'd have to use wireless headphones.
Alongside the jack sits the SIM and microSD card drawer, which you can pop out using a small tool. The left edge of the phone is clear of buttons, while the right side houses the power button a third of the way down, with the volume rocker below.
The power button features subtle texturing, which makes it easier to find if you're fumbling around and not looking at the phone.
Right in the middle on the bottom edge is the microUSB port – it's a shame there's no USB-C support here, because I can see myself scratching the bottom edge trying to slot the connector in.
The phone is water resistant, so it can survive the odd splash of water. The problem here is that it's not fully waterproof, as we've come to expect from, say, the Sony Xperia line of flagship phones.
There's no point in half measures here. If Motorola is suggesting the phone is durable enough for adventurous outdoor types then it doesn't make sense to make the phone only partly resistant to water when it could be fully waterproof.
Customization
The name of the game with the Moto X Play is customization. You can customise the phone's design via the Moto Maker website, where you can choose from 14 colour backs and seven accent colours along the camera module section on the back and the speaker grills on the front.
There's a good variety of colour choices here, but I didn't get the chance to try them out – if I had, I'd have gone for a much more vibrant look than that of the phone you can see in the photos. The problem is you can't do much else – there's only a choice of white or black front colours.
It's a nice touch being able to customise the look of your phone, but I don't feel Motorola has gone far enough on the Moto X Play. If you head into the Moto Maker application for the Moto X Style you'll find a choice of materials for the back as well as colours, including wood and leather.
With the Moto X Play it feels like you're restricted to paint-by-numbers customisation, rather than being able to 'build' your perfect phone.
Display and key features
People are shouting about the Moto X Style offering Quad-HD resolution on a cheaper smartphone, and it does look beautiful. The Moto X Play, meanwhile, is still restricted to 1080p resolution.
I'd argue that that's not a bad thing, and I'd actually prefer to have this display on the Moto X Play. There's no denying a QHD display is a big bonus when you're watching video, but I really think Full HD is the best option for the Moto X Play.
It's a 5.5-inch TFT LCD display with a resolution of 1080 x 1920 pixels, meaning it has 403 pixels per inch. It won't compete with the LG G4 and Samsung Galaxy S6 with their beautiful QHD displays, but if you're just using it to watch the odd video, and when you take price into account, this is the exact screen quality you need.
Full HD means less of a drain on the battery. It's bright when you need it to be and it offers good viewing angles in bright light, unlike some other phones in this price bracket. The screen is protected by Gorilla Glass 3.
Key features
Motorola is aiming the Play at the outgoing person who wants a durable smartphone that isn't going to let them down when they most need it.
That's why the phone has a water-repellent coating, which I mentioned briefly earlier. It does mean your phone will be okay if you're caught in a shower – but that's about all.
When testing the Moto X Play's water resistance I always felt nervous about pushing it too far, which left me wondering why didn't Motorola go the whole hog.
The Moto X Play should have full-blown IP67 water and dust protection. You should be able to jump in a lake with it and happily use it in the rain.
I appreciate that incorporating such protection would impact on the design, but having covers on a few ports isn't a great inconvenience if I know my phone will be capable of surviving anything I throw at it.
Fast charging is another key feature on the Moto X Play, and it's a big selling point if you're running low on juice. The problem here is that the charger needed to take advantage of fast charging isn't included in the box.
I assume this is to do with keeping costs down, but as it's such a major selling point of the phone Motorola should really have stuck one in the box.
Interface and performance
The last bastion of the stock Android format, Motorola has managed to keep the OS clear from spam in a way that other manufacturers, such as Samsung and HTC, haven't.
The Moto X Play comes with almost the latest version of Android in the form of the 5.1.1 Lollipop on board, meaning you've got many of the latest features in place and ready to go.
Motorola is quite good at keeping its software up to date too, so Moto X Play users are likely to get the
Android 6.0 Marshmallow
update and beyond before users of phones from other manufacturers – unless you're on a Nexus device of course.
Stock is in my opinion the way forward – I much prefer it to any overlay or design from other Android phone manufacturers.
What you do have, though, is Motorola's range of apps. These include Connect to track all your devices, Migrate to help switch your devices, and Moto to enable hands-free control when driving.
I never find any real use for these apps, and I generally don't even open them on a Motorola phone. I'd rather they weren't preinstalled, so you could just add them if you want them; fortunately you can uninstall them if you want to free up some space.
Performance
Motorola has made the controversial choice to include a smaller processor in the X Play than in the Moto X Style or Moto X Force. The Moto X Play has a Qualcomm Snapdragon 615 octa-core processor, which includes a quad-core 1.7GHz Cortex-A53 and a quad-core 1.0 GHz Cortex A53 alongside an Adreno 405 GPU.
It's not the weakest setup we've seen on a smartphone in recent years, but it's nowhere near as strong as that in the Moto X Style or Moto X Force – and the difference is noticeable.
There was a bit of a lag when I was scrolling through pages with multiple apps open. I found that the camera app in particular took quite a while to launch, but that could also be an issue with the sensor.
There's also 2GB of RAM on this phone, which should be fine but feels like a bit of a letdown when you consider that the Force and Style each come with 3GB.
Gaming-wise the phone performed quite well, and even after 10 minutes of running Real Racing 3 it hadn't crashed or heated up, as some phones in this price bracket tend to.
I ran the Geekbench 3 benchmarking software on the phone a few times, and recorded an average single-core score of 715 and a multi-core score of 2716.
We didn't run the test on last year's Moto X, so it's difficult to tell how it compares, but another phone in the same price bracket is the OnePlus 2, which returned a multi-core score of 4795. That's 2000 more than the Moto X Play, although that's little surprise as the OnePlus 2 has an impressive processor inside.
The Moto X Play is quite close to the iPhone 6, which scored 2905 – but then Apple phones are quite different offerings.
Overall it's a little disappointing to see what the Moto X Play is able to do with its processor, but it will be able to cope with most everyday tasks, and it seems to handle high-end gaming sufficiently as well.
Battery and essentials
The battery is the real standout feature of the Moto X Play. It comes with a big 3630mAh cell – to put that into perspective, the Moto X Style has to power a 2K display and has a 3000mAh cell inside. It does mean the X Play has to be a little thicker to accommodate the bigger battery, but it's worth it.
I found myself getting a consistent day and a bit of use from a full charge, and that's unheard of as I'm such a power-hungry user – generally I'll just about make it to the end of the day, even after putting my phone on charge for a bit midway through.
I ran the Nyan Gareth video test on the Moto X Play as well. I turned the display up to full brightness, with full connectivity enabled, and played a 90-minute clip from start to finish.
The X Play came out the other side with 85% of its battery left – that's a pretty big deal, and it means you can watch quite a few films without having to worry about taking it back to the wall. I ran the test again at 60% screen brightness, and it came out with 87% of its battery intact.
The Moto X Play also supports TurboPower charging, which Motorola claims is the fastest technology of its kind in the world, with a 15-minute charge good for eight hours of battery life.
A TurboPower charger isn't included, however, so you'll have to buy one separately – it's a real shame that you can't take advantage of one of the Moto X Play's major features right out of the box.
Another disappointment is Motorola's decision not to include wireless charging in the Moto X Play. This is something that's becoming more widely available, with charging on offer in places such as coffee shops and restaurants.
The Moto X Play sports a good pair of front-facing speakers. When I was watching video I was a little taken aback at how impressive they were considering it's not a feature Motorola has made a big deal about. The interface within the video app is straightforward, and makes it easy to pause and rewind clips.
I was testing the 16GB version of the X Play, and after software is installed you're left with 10.89GB to play with. That's enough space if you're planning to upload films or music, but my average Spotify offline collection is going to take up 4GB straight off, cutting down the available space for pictures.
Calls and Wi-Fi
Phone calls were clear at my end, and everyone I spoke to reported that they could hear me well – even during a conference call to the US. That's likely down to the noise cancellation technology employed in the Moto X Play, with a dedicated mic – it's featured in all the Moto X phones, and works a treat to ensure that light background noise doesn't accompany your voice over the airwaves.
The X Play supports all internet connectivity, including LTE 4G – why wouldn't it, it's 2015 – so you can get your super-fast internet without any concerns. If you're not on 4G yet, you'll be able to use your 3G network as well.
There's Wi-Fi 802.11 a/b/g/n, which basically means you're able to connect to any Wi-Fi signal that's available, and you can also turn your phone into a Wi-Fi hotspot at will. I was able to do this without any problems – but hotspot use is going to rinse your internet, so watch out if you're on a limited data contract.
Unlike the
OnePlus 2
the Moto X Play comes with NFC support, so it'll be compatible with the likes of Android Pay when that finally launches.
The phone doesn't come with any specialist security features, so there's no sign of a fingerprint sensor or eye scanner here, which are features some people may miss. The
Moto X Style
and
Moto X Force
don't have these either, and it seems Motorola doesn't have any interest in introducing them – it'll be interesting to see how you can authenticate payments within Android Pay.
Camera
Cameras are a big deal when it comes to smartphone one-upmanship these days, and Motorola seems to have taken this on board, introducing some big changes for the rear shooter this time around.
The Moto X Play features a 21MP sensor that can take photos up to a resolution of 5248 x 3936 with its HDR feature on – it's a big upgrade on the 13MP which still managed to impress on 2014's Moto X.
I have to admit I was really taken aback by the camera on the Moto X Play. I thought the large sensor was going to prove to be all about the numbers, but it actually delivered exactly what I wanted, whenever I needed it.
There's an autofocus mode that works better than I'd expected – at one point I was trying to take photos of a parked van when it started to move, and the camera managed to keep it in focus until it disappeared out of sight. Here it is stood still…
Click here for the high-res image.
And here it is moving – there's barely any blur at all.
Click here for the high-res image.
I found that all the pictures I shot were incredibly clear, with excellent detail. Image brightness wasn't particularly great to start with, but after a while I found the control focus and exposure tool, which enables you to decide how light you want images to be.
Here's a 'standard' shot…
Click here for the high-res image.
And the same scene with the brightness turned up...
Click here for the high-res image.
Images might not be as high quality as from the cameras on the Galaxy S6 or
iPhone 6S
, but bear in mind that this isn't a high-end device. Getting a 20MP sensor on a phone at this price would have been unthinkable two years ago, and it's a big plus for the Moto X Play.
The front-facing camera is a 5MP affair, and that's really all you need to know. All the same shooting features are available as for the rear camera, and the quality is good enough to enable your narcissistic tendencies.
Images aren't anywhere near as clear as from the rear camera, but they're fine for the odd Snapchat message or Facebook profile update.
The interface on the camera is irritating on the Moto X Play. It's meant to be simplistic, and I can see what Motorola was trying to achieve here, but instead it feels unnatural and muscle memory meant I ended up taking a lot of photos in the process of trying to get the perfect shot.
Just tapping on the display will get you to take a new photo. It sounds good - but it just feels unnatural when a lot of other smartphone cameras get you to do that to focus the image.
You can swipe left to get a new selection of features pop in which include low-light mode, flash, video and HDR. But it just took some getting used to using this menu rather than having the options already waiting on the screen.
When you've figured it all out though, it's quite simple to switch the different features on and off.
As for video, here you've got two choices. You can only really record normal video in 1080p at 30fps, which could be a bit of a problem if you're pushed for storage space, and I can't understand why Motorola hasn't included a 720p option.
There's also a slow-mo video mode that enables you to shoot footage at 540p. You'll be presented with a simple interface that allows you to decide which part of the video you want in slow motion by moving two markers, and you can save the clip from there.
This does mean you're not able to speed up the video in between and then slow it down again, or choose which speed you'd like for the whole clip, but that's not something you'll necessarily need.
Camera samples
Click here for the high-res image.
Click here for the high-res image.
Click here for the high-res image.
Click here for the high-res image.
Click here for the high-res image.
Click here for the high-res image.
Click here for the high-res image.
Click here for the high-res image.
Hands on gallery
The competition
Here's a quick look at the phones the Moto X Play is up against…
Moto X Style
It's been mentioned already in this review, and the Moto X Style was briefly the true flagship of this generation of Motorola phones, though it's already been one-upped by the pricier Moto X Force. It's got a higher-resolution display and a better processor than the Moto X Play, and comes with more options for customising the look of your phone.
But there are quite a few similarities between the X Style and the X Play – they have the same camera sensor as well as a similar look, and they run the same software setup.
The big difference is in the price, with the Moto X Play costing considerably less, but even if price didn't come into it the Moto X Style would be our choice of the two, thanks in large part to that incredible 2K display.
OnePlus 2
Last year's underdog is back. The second release from OnePlus hasn't got the blood pumping as rapidly as the OnePlus One, but it's still offering some premium specs at a cutthroat price.
There's a 5.5-inch 1080p screen, similar to the Moto X Play's, but it's also boasting a more powerful Qualcomm Snapdragon 810 chipset, 3GB or 4GB of RAM, and a more premium design and feel than its rivals.
It's going to cost about the same as the Moto X Play as well, but the issue is whether you can actually get one – the odd 'invitation' system that OnePlus employs makes it a pain trying to get your hands on one of its phones, so it depends on whether you want to wait, or just dive into the Moto Maker right now.
Nexus 6P
Want stock Android but don't fancy a Motorola? Then you're pretty much limited to a Nexus and the Nexus 6P is among the biggest and best Google offerings yet.
It's shrunk a little since 2014's
Nexus 6
, but with a massive 5.7-inch 1440 x 2560 display it's still larger and higher resolution than the Moto X Play.
It also packs in higher-end specs, including an octa-core Snapdragon 810 processor, 3GB of RAM and a fingerprint scanner, though it only has a 13MP snapper.
The real reason you might still opt for Motorola's phone is that it's a whole lot cheaper, as the Nexus 6P starts at £449/$499. But if you've got the money in your wallet and big enough pockets for this beast it's the better handset.
Nexus 5X
Google released not one but two Nexus handsets in 2015, with the Nexus 5X being a more affordable and smaller offering than the Nexus 6P. Its 5.2-inch screen also leaves it smaller than the Moto X Play, but it's the same resolution and actually a little more expensive at £339/$379.
It arguably justifies that price with its faster hexa-core Snapdragon 808 processor and fingerprint scanner, but like the Moto X Play it only has 2GB of RAM and its battery life isn't a match for Motorola's phone.
If you want something more compact and powerful the Nexus 5X is a good choice, but if you want a phone that can keep on going all day you're best off sticking with the Moto X Play.
Sony Xperia Z5 Compact
Other than Apple, Sony is the only company making remotely small flagship phones and the Xperia Z5 Compact is the pinnacle of its small-screen achievements, making it a great option if the Moto X Play is too big for your tastes.
Its 4.6-inch screen is comfortable to use one-handed and with a Snapdragon 810 processor it's significantly more powerful than Motorola's offering. It also has a top flight 23MP camera, a fingerprint scanner, a stylish design and a long-lasting battery.
The screen size makes it quite a different prospect to the Moto X Play, but it's similarly appealing for anyone who hates reaching for a charger mid-way through the afternoon.
All the power it's packing does make the Xperia Z5 Compact a lot more expensive though, at £429 (around $664), so it's not as appealing if you're on a tight budget. However for the budget conscious and small of pocket there's always the
Sony Xperia Z3 Compact
, which is still a great phone in its own right.
Verdict
We liked
The Moto X Play comes with a nice design and feel, and the option to customise the look of your phone is always welcome. It feels like a solid device, it's substantial in the hand without being too fat.
The metal rim around the edge makes the phone look a little more premium than, say, the Moto G, and I quite like the look of the back of the handset.
The display is very good too, although it would have been nice to see an upgrade to 2K resolution.
The battery is the standout feature, and it's nice to see a company dedicating itself to maximising battery life, and to getting you up and running again quickly after you've run out of juice. Not having the TurboPower feature on other phones will be a big loss for me in the coming weeks – I've all but forgotten how slow some phones can be to charge.
Compared to other manufacturers, Motorola has nailed the software experience by keeping things as simple as possible, and if it stays on the ball when it comes to keeping the phone updated then the Moto X Play will be the perfect Android playground.
We disliked
Customisation on the Moto X Play isn't all it could be, and not having alternative material options is a major letdown. I wasn't expecting a leather option on an 'active lifestyle' phone, but it would have been nice to have different options for the back, even if they're just different versions of the plastic.
I really feel that the Moto X Play should be a fully waterproof device. If water resistance is going to be a major selling point then there seems to be little point in not making it entirely waterproof.
It also bugs me that Motorola uses the TurboPower charging feature to help sell the Moto X Play, but doesn't include the required charger in the box.
The lack of wireless charging may also be an issue for some in the months to come – it's not all that widely available right now, but it's set to become a much bigger deal fairly quickly.
It's also a shame that Motorola hasn't included a fingerprint sensor on the phone. I'd expected a fingerprint sensor to enable the Moto X Play to support Android Pay – but the company may have something else up its sleeve to ensure that payments can be authenticated.
Final verdict
The Moto X Play is clearly an experiment for Motorola – and I'm not sure if it's succeeded in the areas the company was targeting when they were originally looking at the drawing board.
It straddles a strange middle ground between Motorola's successful budget Moto G and the impressive Moto X range we've seen before. The Moto X Style takes the high-spec and, well, stylish concept and runs with it, while the Moto X Play takes some elements and lags behind a little.
The idea is obviously to offer a slightly cheaper price point for the phone, but I'm not sure the slight drop in price is worthwhile when you can go out and spend a little bit more on a vastly better phone.
There's a lot going for the Moto X Play, but not quite enough when you compare it to its more impressive stablemate. It's still a very good smartphone, and it's pretty good value given the spec list, but it feels a bit like a phone that doesn't know quite what it wants to be.
Motorola should have gone the whole hog with this phone, and made it a durable masterpiece that offered high-end specs, plus a durable yet customisable design. And it should be waterproof, not 'water resistant' – and ideally blood, sweat and tear-proof too.

Read More ...
---
Review: UA Band
Introduction and display
To say that HTC has taken its time before making any sort of move in wearables is an understatement. During the scene's explosive formative years, the Taiwanese hardware giant idled while companies like Fitbit, Jawbone, Microsoft, Apple and Google ran full-speed, shuffling to raise the bar over each other.
Now, HTC is teaming up with Under Armour, one of the biggest names in performance sporting goods, to create a fitness tracker called the UA Band. While not particularly impressive compared to modern smartwatches like the
Apple Watch
or the
Samsung Gear S2
, it blends the best that the category's old guard has to offer with a smart companion app called UA Record. Plus, it makes tracking and accomplishing your fitness goals painless and rewarding.
Display
Fans of the
HTC Grip
's low-res rectangular display that was shown off at last year's Mobile World Congress will enjoy what the UA Band has to offer. That's because the Band, more or less, is the Grip. Or at least, what has become of it. The 1.3" PMOLED touchscreen certainly doesn't scream quality at first sight, especially with big-name contenders in mind, but UA and HTC's slick presentation of the on-screen elements is simple and efficiently mapped-out.
Giving its red button a press brings the touch-sensitive display to life and shows the time by default. From here, you can easily drill down into another level of the user interface with a tap, or navigate between each easily, with a swipe of the finger to the left or right.
The seamless PMOLED screen beams tweakable strengths of soft, white light and the animated transitions baked into HTC and UA's "Real Time OS" are fluid. (Though, you'll be disappointed if you're hoping for
Pebble Time
-levels of panache.) The color palette is certainly limited here, but to have everything readable at-a-glance is a trade I'll gladly make over some potential battery-draining flourishes.
Design and comfort
One look at the UA Band and you'll agree: this is, by no means, a re-imagining of the modern wearable. Still, once wrapped around your wrist, it feels refined and unobtrusive. That's because its design is lightweight and seamless, perfect for a wearable that gets better the more you wear it.
The Band rocks a cohesive design that expertly strides the line between sporty and fashionable. But, no matter which camp you personally lean closer to, its looks blend in well with any outfit. Unless you hang around a crowd who are wise in wearables, passersby will probably just thing you're wearing a black, rubber bracelet.
In terms of build materials, much of the Band and its straps are made up of flexible silicon, which aids in its sweat proof, water-resistant efforts. The only section where you'll find anything else is on the frosted plastic top and its underside, which is capped in tough, red plastic.
Facing up is the PMOLED display, which blends well inside of the all-black body of the Band. Its sole button is located on the side, which powers the watch on and off. Through UA Record, you can customize the orientation of the screen. So, if you'd rather have the button facing up instead of down, you're in luck. It's a small detail, but any added customization is welcome.
Extending off of the Band's sides are the dot-patterned straps. To put them around your wrist, feed the excess slack of the strap through the loop until you find whichever holes feel the most comfortable. It's like the mechanism built into the
Fitbit Flex
, and does good to stay locked into your selection through sleep, workouts, showers, etc.
The Band's pre-installed strap accommodates a wide range of wrist sizes, yet HTC and UA have also included a strap for tinier wrists that you can swap out with a SIM tool.
Editor's note: our review unit came included in the UA Healthbox, so, although it's unlikely, the aforementioned goodies could differ from what will be actually packed inside the UA Band retail unit. We'll reach out to HTC and UA for confirmation and update this review promptly.
Flipped over, the red-bellied UA Band reveals its heart rate sensor and battery charging port. Included with the purchase is a proprietary charger which connects via USB. Latching said charger to the UA Band on the first try requires a bit of practice and finesse, as it isn't very intuitive. But, once secure, the magnetic clasp is tough enough to let it dangle from the outlet while charging.
Comfort
A wearable is something you have to live with, so you're going to want to make sure it's comfortable. Thankfully, with the UA Band, there are no pinched arm hairs, awkward rubbing, or rashes to be had. Its design yields comfort that lasts all day, all week, and even all month, if you're in it for the long haul.
It's quite easy to judge a fitness tracker's comfort before you actually spend valuable time living with it, but the Band makes a solid first impression. Once you find the sizing that suits you best and snap the teeth into the strap, it barely feels like anything is on your wrist.
Branching off of my early impressions, implementing the UA Band into my life continues to be painless. From the start, it has been a set-it-and-forget-it affair, but I've grown to relish its simple aesthetic and lightweight design. And since I'm at the desk more often than not, I really like that it doesn't get in the way of my mouse-wielding hand.
Specs, performance and companion app
Just like most fitness trackers, looking at specs alone doesn't paint the entire picture of what it's capable of. If the
Apple Watch
or
Moto 360
are floating around in your mind as potential purchases, then sure, you probably won't be too impressed with what the UA Band has under the hood. Still, my take is that it does quite a lot with a little.
At its core, UA and HTC's wearable runs on its own proprietary operating system called "Real Time OS" and is backed by an ARM Cortex-M4 processor. In terms of internal memory, there is 8MB of Flash storage and 4MB of SRAM, the latter of which is used to perpetually log and store your activities throughout each day of use.
The UA Band is stocked with a 112mAh battery and a vibrating motor to alert you with whichever notifications you set. Its built-in "Motion G Sensor" and gyrometer allow you to track your workouts without a phone, if you so choose.
To top things off, this tracker tethers to your smart device via low-energy Bluetooth and can survive submersion in water up to a depth of 2ATM (about 33 feet).
Performance
A fitness tracker that nails design and comfort puts it ahead of most options out there, but it needs to perform -and keep performing over time- in order to be worth your consideration. The UA Band makes good on both counts. It's little coincidence that its good looks mirror how easy and fun it can be to use.
Despite its small 1.36-inch screen, the touch gestures work surprisingly well. During workouts, I love that broader strokes and taps of the finger were recognized just as well as touch commands made with pin-point accuracy. This means that you don't have to quit what you're during to track your daily step activity, or to begin logging an exercise. It's an especially valuable perk for those in the flow of a blood-pumping jog, or for people who just don't want to channel much thought into operating a touchscreen *raises hand*.
In terms of tracking, the UA Band is reliable at collecting and displaying data in a digestible manner. Starting with the "Activity" slide, this is where you can see the amount of steps taken throughout the day. Through the app, you can set a step goal and the wearable gives you an up-to-date look at how far you've progressed. Once you reach your target, a neat animation takes over the screen and a flurry of vibrations pulse through the Band as a congratulations.
On the "Sleep" section one swipe over, the UA Band displays the amount of sleep you got last night. By default, it detects your sleep patterns automatically by tracking changes in your heart rate. I'm no software engineer, but I'd posit that the Band cross-checks a decrease in resting heart rate with the time of day, then begins tallying your sleep. When your heart picks back up to normal levels, it ends the monitoring. Of course, you can track sleep manually, too. Either way, it's accurate and I enjoy checking out fun sleep-related metrics, like how long I was in deep and light sleep states each night.
The last two slides allow you to check your heart rate and start a workout, respectively. There isn't much to say about the heart rate sensor other than it works as intended. It's a handy informational tool to check when you're working hard on a workout. Lastly, the "Fitness" page is where you can trigger a specific type of workout that is tracked through the app. The Band supports a diverse lineup of workouts, ranging from yoga and golf, to walking and baseball, and can track them each in UA Record.
The Band's durability came into question a few weeks after I started using it. Though its build materials feel high-quality and are scratch-resistant to everyday aggressors like fingernails, or even razor-sharp cat claws, I was able to ding it up pretty good. I'm not exactly sure how or when it happened, but the Band somehow collected a big scuff on its front. Not just that, the black strap clasp, clad with an HTC logo, suffered a bit of wear and tear from normal use. Altogether, it's nothing that impacts my experience using the Band, but nevertheless, is disappointing to encounter incidentally with a sub-$200 device.
Companion app
The UA Band offers a user-friendly experience, even for those who are new to wearables. This is partly because it's just plain easy to use, but also because its companion app, UA Record, does all the leg work. What's more, from the initial setup to everyday operation, getting the most out of the band and app doesn't require a huge time commitment. Once you input your height and weight into the UA Record app and get your phone synced up with the Band, there isn't much more to fiddle with. Just continue on with your life. Unless, of course, you're a fiddler. Then, you'll be entertained by the presentation of your metrics in UA's beautifully-designed app.
As mentioned earlier, each of the features that you can swipe between on the wearable reflects what you'll find in the app. But, whereas the Band only shows the current day's metrics and, in some cases, how close you are to reaching your goals, the UA Record app contains more in-depth statistics to let you look at, say, a week, or a month's worth of data at a glance. After a few days of recording your stats, it's just plain fun to look back and see the ways in which improved yourself, and where you need to work harder, too.
Upon booting up the app, you're greeted with a compacted view of today's metrics. It's meant to be digestible in the case that it's all you're concerned with. At the bottom of the homescreen is a unique feature simply called "How Do You Feel?". Everyday, you can select a number from one (being the worst) to ten (being the best). In its current state, it's hard to tell what the end-game for this feature will be. But, if UA's recently announced partnership with IBM is any indication, incoming insights by Watson promise to the make the UA Band one of the smartest around. But right now, I like that, at the very least, it inspires me to learn what amounts of sleep and general activity make for an overall good-feeling day.
If you don't want to completely ditch your current tracking software (or your tracker, for that matter), UA Record can also sync data from a ton of external services, such as Apple Health, Google Fit, Garmin's Connect, Jawbone, Withings, Fitbit, Misfit and more.
Then, there's the social aspect to Record. The drive to use UA's app over, say, whichever one you're using at the moment, is based in our natural desire to compete with each other. You can create timed challenges with friends, encourage them to complete their goals, or rub it in their faces when you out-exercise them.
Competitors, compatibility and battery life
The Band competes in a tough field of opponents who have been at the game much longer than Under Armour and HTC. Despite their lack of experience, this rookie effort takes comparable trackers from the likes of Fitbit and Jawbone head-on in terms of features, a fetching design and the reliability of its tracking capabilities.
Compared to a wearable like the
Jawbone UP2
, the UA Band tracks steps and sleep just as well and the discreet, but informative PMOLED touch display removes the guesswork from the UP2's troublesome touchpad. The Band isn't as chic, nor does it offer IFTTT capabilities that are built into the UP2's app API, but it supports as many, if not more, third-party fitness tracking services. However, these positives come at the expense of, well, expense. The Band currently costs twice as much.
It can't be denied that the UA Band has an uncanny resemblance to
Garmin's Vivosmart
fitness tracker. They each rock a minimalistic design, built with a rectangular, touch-sensitive panel. As someone who digs the style that the Band puts forward, I also really like the Vivosmart's look. Fortunately for the Band, we hated the Vivosmart's battery charging cradle and the screen isn't as efficiently laid out. That said, UA's tracker is much more expensive.
Compatibility
Under Armour and HTC's debut fitness tracker is compatible out of the box with
iOS 8
and above smartphones or tablets, as well as all
Android 4.4
and above devices. The user experience on each app is exactly the same, so no one's getting the short end of the stick here.
Whichever mobile phone operating system you use, setting up the UA Band involves pairing it over Bluetooth, which can be done in the settings menu, or more easily through UA Record. And while not exactly cutting-edge, the UA Band is also able to display notifications for texts and calls on iOS and Android, so you don't have to yank your smartphone out every few minutes.
Battery life
The 112mAh battery embedded into the UA Band is said to last up to five days before requiring a recharge. During my tests, which put the battery through over ten cycles, this tracker has no issue meeting the advertised battery life.
From what I could tell, having notifications funneled through the Band didn't make an noticeable impact on its battery performance. Plus, the screen is easy to read even on the lowest brightness level, so there's no reason to have it turned up.
The battery charges quickly via its included USB cable. From less than 10% battery capacity left, it filled back up in less than 40 minutes.
Verdict
Under Armour and HTC's joint efforts have produced a solid fitness tracker that demands your attention. If not just for its looks alone, its performance with and without the companion app, UA Record, makes it a cohesive, smart buy for those looking to get fit.
We liked
The design doesn't rock the boat compared to more exquisite timepieces like the
Huawei Watch
, Moto 360 or the Apple Watch, but it is one of the most refined fitness trackers out there. The design is seamless and better yet, it yields comfort that often times makes you forget you're wearing it at all.
The benefit of the already-stellar companion app means that the UA Band will continue to be improved upon in the future. Since the announcement of a partnership with IBM's Watson, we're eager to see how this is put into motion. But what's currently available is informative and rewarding.
We disliked
Though the Band does a lot right, it comes at a pretty high cost. $180 (about £126, AU$262) to be specific. This price range nearly puts it into the smartwatch bracket, with which it can't stack up to based on its comparatively limited functionality.
The frosted plastic body of the Band looks and feels durable, but it tends to scratch quite easily. I felt as though I was careful while using it, but it somehow ended up with some ugly blemishes that can't be buffed out. It's not the end of the world, but it's a concern, nevertheless.
Final verdict
Well-built technology ecosystems are rarely affordable to buy into, and what Under Armour and HTC have built in the Band and its companion app, Record is a good case in point. This fitness tracker mostly accomplishes what it sets out to do, only faltering with its questionable scratch-resistance and high price tag.
I'd recommend this fitness tracker for anyone on the market who is looking for a stylish and fun to use device. The UA Band costs a small premium, but with that extra cash you might have saved, you'll be buying into a fantastic mashup of hardware and software.

Read More ...
---
Microsoft's improved Minecraft Education Edition is a chip off the old block
Microsoft has snaffled up MinecraftEdu, a modded version of the famous sandbox building game designed specifically for use in the classroom, and will be re-launching it under the name Minecraft Education Edition at some point this summer.
MinecraftEdu is the brainchild of education software developer TeacherGaming, and offers various features to help teachers manage their pupils' in-class gaming sessions. The lessons that can be taught using the game are wide ranging, spanning from maths to teaching foreign languages.
The new Minecraft Education Edition will keep the core features of the existing game, and of course add new elements, although Microsoft hasn't said yet exactly what fresh additions are planned. TeacherGaming has published a
Q&A
that spells out the differences between the two versions.
Microsoft announced in a
post
that MinecraftEdu will continue on as normal for now, including the company's hosting service, until the new version is ready to go – at which point existing users will be given a free pass for a year's use of Minecraft Education Edition.
Don't panic!
The message – as ever with takeovers – is not to panic, but we'll hear more about the exact details very shortly. TeacherGaming stated: "Both TeacherGaming and Microsoft are committed to making this transition a smooth one. In the next several days we will be releasing more information about how this change affects current MinecraftEdu users and what to expect."
And there are a lot of existing users out there – apparently, MinecraftEdu is running in over 10,000 schools across 45+ countries, entertaining and educating children from kindergarten age up to graduates.
Beta testing for Microsoft's Minecraft Education Edition is due to kick off in April.
Of course, in an in-depth feature last year we detailed how vanilla Minecraft can be used to
help kids learn coding
and indeed other subjects from history to creative writing. Games seem set to play an increasingly active role in education...

Read More ...
---
UPDATED: Twitter is down for most people right now
Update:
13:10pm GMT down again. The fail whale is keeping us entertained until normal service resumes. We can't imagine what is causing such persistent issues, and Twitter have kept very silent on its status with no further updates.
12:30pm GMT and it looks like Twitter is generally back up but very, very glitchy. Images only load occasionally and there is still no status update from Twitter to confirm a fix.
11:40am GMT and Twitter has gone down again, in what might be one of the more serious outages of recent memory. No further official statement yet or update of its previous status.
As of 10am GMT today, Twitter service has resumed for us but with some links not working and slow service. Twitter posted this update from its @support account:
"Some users are currently experiencing problems accessing Twitter. We are aware of the issue and are working towards a resolution."
Original story below...
Reports are surfacing that Twitter has been down globally since 9:20GMT this morning.
Twitter has updated its
system status
to say that it's looking into the issue, and many users are reporting the site is still down for them.
It's rare for Twitter to suffer a full outage, and no reason has been given for this latest blackout. The service also suffered a short outage yesterday. We'll keep this story updated as it develops.

Read More ...
---
AOC's 'immersive' 35-inch monitor boasts huge curve and 160Hz refresh rate
AOC has produced a new monitor for gamers, and it's a big one indeed, with the C3583FQ rocking a 35-inch curved display.
Its maker notes that the desktop-hogger has a more pronounced curve than most PC monitors, which supposedly makes for a more immersive gaming experience – particularly when you're sat up close to a 35-inch screen.
The C3583FQ boasts a pixel-resolution of 2560 x 1080 (meaning it's a "cinematic" 21:9 aspect ratio monitor) and a refresh rate of 160Hz, which is good news for gamers looking to go beyond standard 60Hz.
It also supports AMD's FreeSync (over a 45 to 160Hz range) for smooth frame rates and no off-putting tearing.
Blacker than black
The C3583FQ has a response time of 4ms, and it's an MVA panel providing deeper blacks, AOC notes, along with a contrast ratio of 2000:1. There is also a gaming mode to optimise colours for games, and you get a wide viewing angle of 178 degrees.
In terms of connectivity you get a pair of HDMI ports along with two DisplayPorts, plus D-Sub and DVI. This monitor also offers built-in stereo speakers (although like any integrated speakers, they're unlikely to do games any sort of justice).
So, onto the part you've likely been waiting for – just how much cash will this 35-inch monster devour from your wallet? The AOC C3583FQ will set you back £579 (around $830, AU$1,200), and is due out next month.

Read More ...
---
Will a week of free games tempt you into EA Access?
Starting today Electronic Arts is giving any
Xbox One
owner with an Xbox Live Gold subscription unlimited access to its limited
EA Access
Vault of games.
EA is calling the short, five-day run between January 19 and January 24, EA Access Free Play Days. During this time gamers are able to download and play any of the 14 games included in the so-called Vault of games.
You do have to download the EA Access app, but from within there you'll be able to play any of the titles on offer for free until the Play Days run out.
Origin Access
last week and is now trying to entice Xbox One gamers into its cosy little console club.
As well as being given access to its Vault of freely accessible games, fully paid up members get 10% off games purchased through its store as well as early access to certain EA titles before anyone else. Next up on the Play First list is the gorgeous-looking Unravel at the start of February and Plants Versus Zombies: Garden Warfare 2 a few weeks later.
Access fee
Ordinarily signing up to EA Access will cost $4.99 (£3.99, AU$6.99) per month, or if you go for a full year in one go - something it's not offering Origin Access users on the PC side - you can get 12 months on the service for a one-off $29.99 (£19.99, AU$39.99).
However, EA is still calling its Vault an 'evolving collection' despite the fact that having been around since the middle of 2014 there is still only 14 games in the collection.
But if you haven't had a chance to play Battlefield Hardline, Titanfall or Dragon Age: Inquisition, then you've got a couple of days to see if they're worth your hard-earned cash.

Read More ...
---
How to customise the Windows 10 taskbar
Customise the Windows 10 taskbar
To many users' delight,
Windows 10
marked the return of the Start menu, but it would be a shame to overlook other improvements Microsoft has made to the Taskbar. Big features like the new Task View tool and Cortana voice assistant have made headlines, but there's plenty more flexibility tucked away at the bottom of your Windows 10 screen, which you might be missing.
If you're new to Windows, you may not be aware of the handy Jump List feature for example. Right-click the Windows Explorer icon and you can get quick access to your pinned folders and the folders you open most often – if you're a Chrome user, right-click its icon and you'll see frequently visited sites and options to open a new window or activate Incognito mode.
And that's just a taster. Let's look at what else you can do to make the Taskbar work better for you.
1. Customise Search
The Windows 10 Taskbar displays a rather lengthy input box on the left. From here you can search files, settings, apps and the web – and even access Cortana – using simple search terms and phrases.
But if you don't use it often, it can reduce to an icon or disappear completely. Right-click the Taskbar, hover over Search then select either Hidden or Show search icon.
2. Change colour
The Taskbar is black, but you can change it. Select Settings from the Start menu, choose Personalisation, then Colors, from the side column.
Make sure the slider is On for 'Show Color on Start, taskbar and action centre'. To have the Taskbar match your wallpaper colour, turn on 'Automatically pick and accent color from my background'. To manually pick a colour tile, turn it off.
3. Pin apps
You can speed up access to apps you use on a regular basis by pinning them to the Taskbar. Search for the app in the Start menu search bar and when it appears, right-click its icon and select 'Pin to taskbar'.
Click and drag it to adjust its pinned position, or right-click it again to view its contextual menu and select 'Unpin this program from the taskbar'.
4. Change position
You can change the position of the Taskbar to better suit how you work. You might prefer to have it on the right-hand side of your desktop to allow more space for web browsing, for example.
To do so, right-click an empty area of the Taskbar, select Properties from the contextual menu and choose the preferred option from the dropdown next to 'Taskbar location on screen'.
5. Notification area
The Notifications area sits on the far-right of the Taskbar. To choose which icons appear here, right-click an empty space on the Taskbar, select Properties and then Notification area: Customize.
From this menu you can 'Turn system icons off' completely or 'Select which icons appear on the taskbar' – icons you turn off remain hidden in a mini pop-up window.
6. Task View
To the right of the Windows search bar is an icon that opens Task View – a bird's eye view of all open windows. If you don't use multiple desktops (the + button on the Task View screen) you can remove the Task View icon from the Taskbar and still access the view by using the Windows Key + Tab key combination.
To remove the icon, right-click it and untick 'Show Task View button'.
7. Hide the taskbar
If you find the Taskbar is an unwanted distraction, you can hide it when it's not in use. Bring up the Properties window again by right-clicking an empty area of the Taskbar and tick 'Auto-hide the taskbar'.
If you want to reduce the size of its icons or lock the Taskbar in place, so it can't be moved or resized by accident, tick the appropriate box in Properties.
8. Tablet mode
The Taskbar changes in Tablet mode: a Back button appears, as does a Cortana icon, while application and shortcut buttons no longer display by default.
To re-instate Taskbar buttons in Tablet Mode, select Settings from the Start menu, click System and choose Tablet mode in the side column, then change 'Hide app icons on the taskbar when in Tablet Mode' to Off.
9. Virtual taskbars
In Task View's virtual desktops feature, you may have seen that each desktop is assigned its own taskbar with its own app buttons. To get the same taskbar buttons on all your virtual desktops, open Settings from the Start menu, choose System and select Multitasking from the side column.
Under Virtual desktops, change the first setting to 'All desktops' in the dropdown.
10. Taskbar Tweaker
Download and install
7+ Taskbar Tweaker
. This free tool lets you configure aspects of the Windows 10 Taskbar you otherwise couldn't. Turn off the grouping of pinned app windows, cycle between Taskbar buttons with your mouse wheel, assign a 'close app' action to your middle mouse button, and much more.

Read More ...
---
Updated: Google may have chosen the creator of its new Nexus phones
Update:
Techradar contacted HTC to see if the brand would confirm the rumor - or even just admit it was open to working with Google to make the new Nexus duo - but the company declined to comment on the possibility.
The
Nexus 6P
and
Nexus 5X
only emerged back in September, so it's likely that we're many months off seeing 2016's Nexus phones, but we're already hearing whispers about who might be making them.
According to a post on
Weibo by Mocha RQ
, HTC is in line to make both Nexus phones this year, which would be a big win for the company given that Google usually splits the workload between different manufacturers.
Details of these handsets are thin on the ground, but the same leak points to 5.0-inch and 5.5-inch screen sizes, down from the 5.7-inch and 5.2-inch sizes we saw last year.
Believable yet suspect
That would make a certain amount of sense, as 5.7 inches seems a bit large for mass market appeal, even for a phablet.
Handing HTC the reins wouldn't be such an odd choice either, as the company has a lot of experience with the Nexus brand, from building the original
Nexus One
to the more recent
Nexus 9
.
We'd still take this rumour with a massive helping of salt, as it's very early to be hearing about new Nexus phones and it's not clear where the tipster got their information from.
It's also at odds with another
early rumour
that suggests Huawei could be in line to make one of this year's phones.

Read More ...
---
Will the Surface Book 2 come with a built-in dock for rechargeable stylus?
As Surface owners will be well aware, the Surface Pen is powered by a standard (AAA or button cell) battery which needs replacing – albeit infrequently, indeed it can last up to a year – but that may not be the case in the future, at least going by a patent that Microsoft has filed.
According to that ever-ripe source
Patently Mobile
, Redmond's big idea is that the new stylus has a rechargeable battery inside, and this power pack is recharged via a magnetic dock.
This small dock could possibly attach to the Surface device in some manner, meaning it would double as a place to keep the Surface Pen safe and handy (magnetically attached) as well as charge it up – a neat two-in-one solution, in other words (much like the Surface Book itself).
Patently Mobile notes that at no point in the patent description does Microsoft refer to the dock as a standalone device, so a built-in charger could well be the end goal. Of course, that's assuming this patent goes anywhere at all – as we all know, just because a tech firm draws up a patent doesn't mean the product will see the light of day.
The patent was filed a year and a half ago, incidentally.
Anyway, you never know, the next incarnation of the
Surface Book
or Surface Pro (or those further down the line) might just come with an integrated dock that recharges the stylus.
Via:
PC World

Read More ...
---
Watch this drone bossing an obstacle course like it's no big deal
If Christmas is good for anything, it's videos of people opening drones and breaking them only minutes later. But fear not, the Massachusetts Institute of Technology has discovered a way to make drones seemingly impervious to any obstacle.
The Computer Science and Artificial Intelligence Lab of MIT has developed motion-planning algorithms that allows drones to make last-second hairpin movements to avoid obstacles.
The video, which you can see below, shows drones doing donuts and figure-eights through an obstacle course that includes strings - is that a sky net? ho ho - and poles.
The algorithms, which were used in last year's DARPA Robotics Challenge, help the tiny aircraft to observe the free spaces rather than the obstacles and find a collision-free route. It's described as a "glass half-full" approach which is better for navigating smaller spaces.
YouTube : www.youtube.com/watch?v=dpNV-zmjvkc
The final part of the video shows a different but similar project in which a small fixed-wing airplane is able to fly through a space without any prior knowledge, even with wind being blasted at it.
PhD student Anirudha Majumdar pre-programmed a library of "funnels" which the drone searches through as it flies to pave a route that's collision-free. "With a large-enough library you can be certain that your route will be clear," he said.
According to MIT's
published research
, Majumdar's algorithm can easily be extended to drones of different sizes, vehicles and robots.

Read More ...
---
Updated: Raspberry Pi projects
Getting started
The
Raspberry Pi
is an amazing device. Small, cheap and incredibly versatile, it's a fantastic bit of kit for playing around with and learning how to code.
The Raspberry Pi has a deceptively simple design that's not much bigger than a credit card, yet it can be used for a range of tasks as diverse as emulating classic computer games or hosting your own online photo album.
There are so many fun projects you can create with your Raspberry Pi that you might be wondering where to begin, especially if you're new to Raspberry Pi, coding and Linux, the free open source operating system that powers the Raspberry Pi.
That's why we've put together this collection of Raspberry Pi projects, which will help you not only get started with the Raspberry Pi, but also inspire you to build fun Raspberry Pi projects, such as a home media server or even your own robot.
So, if you've ever wondered what you can do with a Raspberry Pi, you've come to the right place…
Updated: We show you how to learn how to code in Python by creating your own text adventure game on the Raspberry Pi
Getting started with the Raspberry Pi
Before you begin playing around with projects for your Raspberry Pi you'll need to do a bit of configuring, so follow these guides to get your Pi up and running.
How to set up your Raspberry Pi
When you first unpack your Raspberry Pi you'll need to install an operating system, and the default choice for Raspberry Pi is Raspbian, which is a Linux-based OS.
This means the easiest way of setting up a Raspberry Pi is through a desktop PC running Linux. Check out our guide
how to set up your Raspberry Pi in Linux
to find out how to do this.
If your desktop PC doesn't run Linux don't worry, as it's also pretty straightforward to install it from Microsoft's more popular operating system – head over to
how to set up your Raspberry Pi in Windows
to find out more.
How to fix Raspberry Pi boot problems
The set-up process for the Raspberry Pi should be pretty painless, and you'll be able to get started on creating projects quickly.
However, things do sometimes go wrong, so if the tiny PC isn't turning on when you first try to start it up, check out our article
how to fix Raspberry Pi boot problems
.
How to install Ubuntu on Raspberry Pi 2
There are other options for installing operating systems on the Raspberry Pi, and if you have the more recent
Raspberry Pi 2
then you can install one of the most popular versions of Linux: Ubuntu.
This will give your Raspberry Pi the flexibility of a desktop PC, all in its tiny and portable form factor. If you want to give it a try, read our
how to install Ubuntu on Raspberry Pi 2
guide.
Raspberry Pi Projects
Supercharge your Raspberry Pi
To get an idea of what you can do with your Raspberry Pi, your first port of call should be our
Supercharge your Raspberry Pi
article, which will give you some great ideas and inspiration for Raspberry Pi projects.
How to install the Raspberry Pi camera module
Turn your Raspberry Pi into a camera with this add-on. We show you
how to get started
.
How to use Raspberry Pi to make a media centre
Who needs Netflix or an expensive smart TV when you can use a Raspberry Pi to supply all your entertainment needs?
In our
how to use Raspberry Pi to make a media centre
tutorial we'll tell you everything you need to know in order to create the ultimate media centre.
Build your first game using Scratch on the Raspberry Pi
Get to grips with coding, and make your very first game using the easy-to-understand Scratch programming language, with our
build your first game using Scratch on the Raspberry Pi
guide.
How to code your own adventure game in Python
One of the best things about the Raspberry Pi is that it's a great tool for learning how to code. This doesn't have to be a dry, boring affair either, as there are plenty of Raspberry Pi projects that can help you learn how to code while having fun.
Python is a widely used programming language, and it's also relatively easy to learn, so check out our guide on
how to code your own adventure game in Python
, which will show you how to make your own game while also learning how to code - and all you need is a Raspberry Pi!
Turn your Raspberry Pi 2 into a retro games console
If you'd rather play games than make them, you can relive your youth by
turning your Raspberry Pi 2 into a retro games console
, enabling you to play games from consoles of the past.
How to get started with Minecraft on Raspberry Pi
One of the world's most popular computer games, Minecraft, is available for the Raspberry Pi, and although it's great to play on the tiny PC, it's also a good way to learn how to code.
By using the Python language you can automate Minecraft on the Raspberry Pi to build fantastic worlds in a fraction of the time it would usually take - and it can help kids (as well as adults) learn the basics of coding.
To find out more check out our guide on
how to get started with Minecraft on Raspberry Pi
.
Raspberry Pi robotics projects
Build a robot with Raspberry Pi
Some of the coolest Raspberry Pi projects enable you to build your own robots. With our
how to build a robot with Raspberry Pi
guide, we'll show you how to make a simple robot in your own home.
Build a remote control R2-D2 with the Raspberry Pi Zero
If you're a Star Wars fan then you'll love our
How to build your own R2-D2 with the Raspberry Pi Zero
project, which will show you how to create a working model of the iconic droid using a Raspberry Pi and an R2-D2 toy.
Productivity Raspberry Pi projects
Learn to program your Raspberry Pi
One of the best things about the Raspberry Pi is that it can help you (and your children) learn how to code. Check out our
learn to program your Raspberry Pi
guide to find out how to write simple programs and games in Python and Scratch, the two programming codes included in Raspbian.
Stream files from Raspberry Pi to a smartphone
We show you how to turn your Raspberry Pi into a file server and seedbox for torrents, and then access them on your mobile device in our
how to stream files from Raspberry Pi to a smartphone
guide.
Remotely control your Raspberry Pi
Give your Raspberry Pi more freedom by untethering it from a monitor and controlling it remotely.
We'll show you all you need to know in our
how to remote control your Raspberry Pi
guide.
Use a Raspberry Pi to browse anonymously
Here's another great example of the versatility of the Raspberry Pi – we show you
how to use a Raspberry Pi to browse anonymously
using Tor.
Guard your home with Raspberry Pi
In our
how to guard your home with Raspberry Pi
tutorial we'll show you how you can create an alarm that will alert you if there's movement in your house.
While this can be used as an intruder alarm, there are other projects that you could use it for, such as studying the habits of wild animals.
How to turn the Raspberry Pi into a wireless printer server
Don't bother splashing out on a fancy network-enabled printer, as you can use your existing printer and share it with other computers on your home network by turning a trusty Raspberry Pi into a dedicated printer server.
Check out our tutorial on
how to turn the Raspberry Pi into a wireless printer server
to find out how to put together this handy Raspberry Pi project.

Read More ...
---
Updated: Google is giving away a free Chromecast to some Android Pay users
Update:
Techradar now understands that the Tap 10 scheme is just for limited users at the moment in a restricted test. It's thought the feature may roll out to all users in the future.
Original:
You could be the owner of a brand new
Chromecast
if you actually start to use
Android Pay
, as Google is giving away its streaming dongle as a reward to some users.
Tap 10 is the company's latest Android Pay Rewards promotion, and this time it's asking phone users to make 10 transactions through its mobile payments app by February 29.
All of this is an incentive for new users to begin drawing money via Android Pay, which Google hasn't highlighted nearly as well as Apple did with
Apple Pay
. This could help to close that gap.
Android Pay Rewards fine print
Notably, only US residents are eligible for this Android Pay Rewards promotion, and even then, it might not work. You 'may be eligible for a Reward', says the T&Cs offering no guarantees.
In fact, we tried to use Android Pay twice today by eating at McDonald's (for review purposes, of course) and nothing came up. You may have to wait for an update.
Also buried in the terms and conditions is the fact that transactions need to be at least five minutes apart to count. So ordering ten McDonald's apple pies back-to-back is only going to leave you with an angry stomach, not a Chromecast.

Read More ...
---
Updated: What's the best Linux distro for beginners?
Introduction
Note: Our best Linux distro for beginners feature has been fully updated. This article was first published in January 2014.
Abundance of choice is one of the biggest challenges faced by new Linux users. Choosing your first Linux can be a very daunting task. Especially when you don't even know what criteria to look for when deciding on a distro.
In the mid-to-late 90s, choosing a distro was a much simpler process. You went with the distro you had heard about, or the one that someone you knew had experience with, or the one with some degree of documentation. Naturally, then, you were limited in choice to RedHat, Debian, or Slackware.
While those criteria still apply, the sheer number of Linux distros available now, and their vocal fan bases, makes it difficult to settle on one and get started.
In this feature, we've deliberately shied away from the popular mainstream distros, as we didn't just want easy-to-use distros. Instead, we've selected four that we believe are ideal beginning points.
Ubuntu has long been a popular Linux distribution, but it isn't quite right for beginners. However, it can be with the right changes. This is why three of the four distros in our list are Ubuntu-based.
We've picked one that's specifically aimed for those switching from
Windows
– in previous years, we were also able to feature a distro that was specifically aimed at Mac
OS X
users too, but it (Pear Linux) has sadly been discontinued. However, both Pinguy and Elementary contain elements that will definitely appeal to Mac switchers.
How we tested...
All distros were tested on the same dual-core machine with 4GB RAM. We've selected the latest 64-bit stable releases for all the distros.
The distribution also needs to be easy to install. Since most users of these distros have probably never installed Linux before, this is a very important consideration. Just as important is software management and the kind of apps that are included in the distro.
Apart from these major points, the distro also needs to be easy to use for day-to-day activities. The ideal distro for newbies is one that does all of the above and also makes it easy for them to tweak some settings.
Installation
Linux's Live CD approach allows you to test a distribution and start to familiarise yourself with it without having to first commit to installing it. It's a great new way for new users to ease into Linux, and if you then feel it's right for you, you can install the distro direct from the Live environment.
Most of these distros have an icon on the desktop you can double-click to launch the installation. As a new user, the installation needs to be easy. It's likely that a user already has some form of an operating system on the machine. If that's the case, the user will have to partition and resize the hard disk. This is the step where many distros aimed at switchers falter.
But it's not just a problem for newbie-centric distros. Many mainstream distros fare poorly because they don't provide a friendly enough installer.
Solus OS is the one distro not based on Ubuntu in this roundup. It's been built from the ground up and after a rocky start has finally released version 1.0. Like almost every other aspect its installer is under active development, but it falls down at one crucial point: setting up your hard disk. Experienced users will know to click the Launch Partition Editor button and how to navigate GParted to create a new partition table or wipe the drive to start from scratch, but newbies won't know this, and things get more complicated if you're planning to dual-boot.
The Ubuntu-based distros all use Ubuntu's Ubiquity installer, somewhat modified, to better suit the beginners that the distros aim to target. The installation process usually takes you through seven or so steps that cover partitioning, creating a user, defining the time zone and specifying the keyboard layout.
The most important step is partitioning, where you can erase the entire disk and use it to install the distro, or specify a custom partitioning layout. More importantly, if a version of Windows is detected, the distro will allow you to install it alongside in dual-boot format.
The best thing about using Ubiquity, as a newbie, is there's plenty of documentation. Plus there are YouTube videos that take you through the installation process for each of our Ubuntu-based distros. Since the distros are based on Ubuntu, you don't get to choose the software that is installed. Once you specify the disk and configure the partitioning, the distro will automatically install all software for you.
Verdict
Zorin OS: 5/5
PinguyOS: 5/5
Elementary OS: 5/5
SolusOS: 1/5
Included software
Distributions are usually designed with the need to serve the most possible users in mind. This philosophy also drives the applications that are bundled with them. All the distros in our list offer the minimum, such as an internet browser, email client, text editor and media player. But if you expect lots more apps, they have those as well!
Solus offers only the very basic apps – Firefox, Thunderbird and Transmission BitTorrent Client, plus Rhythmbox Music Player and VLC, but there's no LibreOffice or any graphic or other media editing tools provided, nor are gamers catered for in the slightest.
Zorin is bristling with apps. You get the usual office and internet apps, such as LibreOffice and Firefox (the Zorin Web Browser Manager app provides one-click access to Chrome, Opera and Midori too). The distro also lets you view content in proprietary formats from within the live environment. Also included is GIMP image editor, Shotwell Photo Manager, Thunderbird, Empathy IM, Videos, Rhythmbox music player, Cheese Webcam Booth and OpenShot Video Editor. It also includes Wine and PlayOnLinux to install Windows-only apps and games.
PinguyOS is similarly well blessed, and ships with Thunderbird, LibreOffice, Empathy, Deluge, TeamViewer 10, DeVeDe to burn discs, OpenShot video editor, Clementine, Gparted 0.24.0, Shutter, Steam, PlayOnLinux and many more. The inclusion of TeamViewer seems like a masterstroke, as the app makes it easy to access and control remote desktops.
Elementary OS provides a simple, elegant design. It has apps with a simple design. This is explained by the inclusion of the Photos and Geary email client apps – most other distros ship with Thunderbird, for example, but Geary is a smart client that fits in with Elementary's UI. Similarly, the preference for Noise (music), Midori (web browser) and a built-in Videos app reaffirm this fondness for lightweight, simple apps. Elementary provides fewer default packages and you need its software management app to install the ones you want.
Verdict
Zorin OS: 5/5
PinguyOS: 5/5
Elementary OS: 3/5
SolusOS: 2/5
Software management
For most new users, the default set of apps should be more than enough to get started. As you become more accustomed to your distro, you may wish to install additional apps. Software repositories may seem like a strange concept at first, but most distros provide useful tools to help you install software easily.
Solus once again falls short of its rivals. Things aren't helped by its decision to go it alone – its own repository, although still relatively limited, does at least cover all the core apps like LibreOffice, GIMP and Shotwell. At least support for user repositories has been added, so going forward things should get even better. The GUI frontend is easy to navigate, but remember to use eopkg rather than apt-get when installing via the Terminal.
Elementary OS ships with the Ubuntu Software Center, giving you access to a wide range of software, but aside from adding in its own PPA, there's little to differentiate it from Ubuntu. Similarly, Zorin supplies a skinned version of the Ubuntu Software Center, but dig deep (System Tools > Administration) and you'll also find the Synaptic Package Manager. It throws in the Google and Opera repos in addition to its own.
PinguyOS goes to the opposite extreme, supplying both GDebi and Synpatic Package installers in addition to the Ubuntu Software Center. It also offers a large number of additional repos, many of which are enabled by default, including those for Linux Mint and Ubuntu. There are PPAs for themes, and apps such as Clementine, VLC and Gnome. Ultimately, you could argue that the distro ships with too many PPAs, but beginners will be thankful and it also includes Y PPA Manager. This is a tool that you can use to make sense of and manage all those PPAs if the choice is too much.
Verdict
Zorin OS: 4/5
PinguyOS: 5/5
Elementary OS: 4/5
SolusOS: 3/5
Usability
You can tell a user has found a distro that they like when they begin to tweak its different aspects. This moving away from the defaults is a sign of maturity for any user, but especially so with new Linux users.
People often say Linux distros are extremely customisable – but what does this mean for new users? Sure, you can change the desktop background, the icons theme, define keyboard shortcuts, configure power management and make other changes to the appearance and behaviour of the distro. But is it easy for a first-time Linux user to do all of that?
While all the distros in our list allow you to do all of this and more, they each go about the process differently. If the distro is aimed at new users, it earns high points if it includes special custom tools to help the user easily customise the distro to their liking.
Zorin is one of the finest distros to attract inexperienced Linux users. It has everything to offer a nice usable experience to users coming from another Linux distro or even from Windows or Mac OS X. Besides its Windows 7-styled desktop, the custom application launcher does a pretty good job of mimicking the Windows 7 Start menu.
The Core edition has enough to whet your appetite, and you can shell out some money to get the specialised versions. Zorin also instils good desktop practice by regularly reminding users to set up the backup app. All in all, the distro has the right mix of the best of Ubuntu sprinkled with some custom Zorin apps, such as the Look and Theme Changer apps.
Elementary is one of the simplest Ubuntu-based distros available, and as such is a good starting point for beginners. The distro places great emphasis on design, and this has resulted in a curious choice of default software packages. While these may not be to everyone's liking, the apps are highly usable and a suitable replacement for their more popular alternatives.
It uses a dock to emulate the look of OS X, but it's not particularly configurable – and the same is true of the desktop as a whole. Once you've exhausted the basic options, be sure to install the
Elementary Tweaks tool
, which gives you greater control over all aspects of the desktop, including the dock. Once installed, you'll find it under Tweaks in System Settings.
Pinguy releases new stable versions to coincide with the latest underlying version of Ubuntu, but it doesn't rush these to market, instead making sure they're well tested first. The distro is wonderfully stable and a very attractive option for all Linux users. Whether you're an absolute beginner or someone looking to switch to another distro, this is definitely worth your time.
Pinguy also ships with a custom Docky, which you can use to create a number of docks. To each such dock, you can add docklets, such as weather, a network usage monitor and a workspace switcher. It also includes the Tweak Tool to help you easily configure many different aspects of the desktop.
One area where Solus does close the gap on its rivals is in terms of desktop configuration. That's largely thanks to the fact that it bundles the same Tweak Tool found in the other distros, making it relatively easy to configure the desktop to your tastes.
Verdict
Zorin OS: 5/5
PinguyOS: 5/5
Elementary OS: 3/5
SolusOS: 3/5
Commercial services
A distro can have several reasons for offering paid add-ons. More often than not, it's just the developers trying to make some money so they can continue to produce it. This is why some distros also enable users to make donations to the project.
In addition to the desktop release, Zorin OS produces two premium versions that can be downloaded after giving a donation. The Business version can be had for a minimum of €8.99 (around £6.90, $9.80), while the Ultimate edition can be downloaded after donating a minimum of €9.99 (around £7.60, $10.90). With a purchase of these editions, you also get premium support. The distro also supports one-off donations.
PinguyOS also has an extensive store on
CafePress
, from where you can get all kinds of merchandise, such as mugs, T-shirts, bags and baby bibs. You can also donate via PayPal.
Elementary's website gives the impression you need to pay a fee for the OS before downloading it (type 0 into the 'Custom' box to skip this). It also has a
US-only store
offering merchandise. Furthermore, it supports ongoing monthly donations through Patreon to aid future development.
Solus encourages both one-off and monthly (Patreon Supporters) donations, with early access to developmental versions and premium support available in return.
Verdict
Zorin OS: 4/5
PinguyOS: 3/5
Elementary OS: 3/5
SolusOS: 2/5
Support and documentation
Regardless of a user's past OS dalliances, a beginner in Linux will encounter a vastly different way of doing things, in terms of everything from appearance to the alternative apps they will need to master. This is why the distro must provide extensive documentation. Additional resources, such as forum boards, mailing lists, wikis and so forth, which can help a newbie tap the collective experience of the community, are also appreciated.
Elementary OS provides to-the-point, easy-to-understand documentation on the website. The project also has an Answers page, where anyone can post a question.
SolusOS organises its extensive support materials under the Community menu on its home page. There are community forums offering tutorials, installation support and more, plus access to more help resources via Google+, IRC and Reddit. Things are rounded off with a nascent wiki that should help with more technical questions.
While it provides only a barebones
installation guide
, Zorin OS makes up for this elsewhere. There's a handy Help button on its Start menu that leads straight to its user forums, with sections including how-to guides, install help and more. The project also has an IRC channel (#ZorinOS) and FAQ page, so you can have your questions answered instantly (hopefully, anyway).
Except for the FAQs, PinguyOS offers its users everything that Zorin does – what's more, there's also a very thorough step-by-step installation guide to help you out.
Verdict
Zorin OS: 4/5
PinguyOS: 4/5
Elementary OS: 4/5
SolusOS: 5/5
Release cycle
There are three popular development methodologies that Linux distros typically adhere to: fixed schedule, fixed feature and rolling release. With a rolling release comes a learning curve that may be too steep for most new users. It's because of this reason that distros such as Gentoo and Arch are not recommended to newbies.
With a fixed feature schedule, the distro is released when it's good and ready – there is no fixed date for a release. Elementary follows this schedule, despite being based on Ubuntu. The current 'Freya' release is based on Ubuntu 14.04 LTS, and Elementary has made it clear that it only ever plans to build releases from the LTS branch.
Freya debuted in April 2015, a full 12 months after Ubuntu 14.04 LTS, and the next major release – codenamed 'Loki' – is likely to follow the same schedule, so don't expect to see it before 2017. That's good news for beginners who don't want constant changes and updates.
The fixed schedule is one of the most popular release cycles, and is followed by the majority of distros. In the fixed schedule, a new release is pushed out at fixed intervals, usually every six months. Ubuntu follows this twice-yearly release cycle and so, naturally, most of its derivatives do the same.
Zorin OS is based on the latest Ubuntu release. Work on a new edition begins as soon as a new Ubuntu release arrives on the horizon, but it takes time for the developer to produce the different editions.
Pinguy's six-month-releases ship with bleeding-edge software, and are not considered stable. They remain in beta, despite being a final release. The stable releases are based on Ubuntu LTS releases.
SolusOS is the exception here. It's being built entirely from scratch, which is why it has no 'upstream source'. Its plan is to release quarterly minor point updates (1.1, 1.2, etc) and one major update (2.0) each year. Each major release will be supported for two years, so support for 1.x will continue into 2017 alongside 2.x releases.
Verdict
Zorin OS: 3/5
PinguyOS: 4/5
Elementary OS: 5/5
SolusOS: 3/5
The final verdict
The Linux ecosystem is often praised, and sometimes criticised, for giving users too much choice. This is true not just for applications, but also for distributions. There was a time when it was considered the height of cool for experienced Linux users to complain about this distro proliferation, but it did nothing to stem the tide.
People then turned to writing about how we'd soon witness the year of Linux on the desktop. We're still waiting, but there are some of us still thrilled with each new Linux distro announcement. As new Linux users, you might get vertigo browsing through the list of distros, but this isn't a bad thing. It means that there definitely is a distro that's just right for you.
If you can't wait to find the perfect distro for your needs, then obviously one of these designed-for-newbie distros is a good place to start. At the bottom of the list is Solus OS. This project was recently resurrected after being dormant for a while, but has rapidly made strides to make its first stable release back in December 2015. Now that's past, we hope to see many minor updates throughout 2016 before the next major release – Solus 2 –hopefully closes the gap on its rivals.
Elementary OS started off as a contender for the top slot, but small nags such as a reduced selection of default apps mean that it finishes in third place.
It was a close contest between Zorin and Pinguy for the top spot. Zorin produces several commercial variants and includes custom tools and will appeal to Windows switchers, but for novice Linux users, Pinguy provides the best desktop experience. It's easy to use and configure, and has an intriguing design.
So, here are those results in full, along with where you can grab these distros:
1st: PinguyOS
Licence: GPL and others
Version: 14.04
Verdict: A pleasant-to-use distro. Perfect for newbies
2nd: Zorin OS
Licence: GPL and others
Version: Zorin OS 9.1
Verdict: Very thoughtful distro. Good for most new users
3rd: Elementary OS
Licence: GPL and others
Version: Freya (14.04)
Verdict: Nowhere near Pinguy or Zorin, but very usable
4th: SolusOS
Licence: GPL and others
Version: 1.0
Verdict: Consider revisiting this distro later in the year
Also consider...
We chose not to go with any of the mainstream distros. There are those who believe there is no such thing as a newbie-centric distro, and that a determined user will find a way to persevere with a distro no matter how alien it feels. We've often seen Arch and Gentoo recommended to new users, along with the all-time favourites Debian, Slackware, Fedora, Mint, Ubuntu, and so on.
Gentoo and Arch will teach you Linux internals like no other distro could. But experienced Linux users still shy away from them, and with good reason. These two are not for those who've never used Linux before.
Depending on your past computing experience, you may find the four distros in our list too simplistic. In which case you can pick Fedora, Slackware, Debian, or any other. If you are an absolute beginner, you'd be better off starting with one of our choices, before switching to one of the others after a while.

Read More ...
---
Killjoy scientists prove that being Spider-Man is impossible
In an effort to crush the dreams of children (and young-at-heart adults) everywhere, researchers from the University of Cambridge
have determined
that
Spider-Man-style wall crawling
is not humanly possible.
According to the researchers, it's not feasible for animals larger than geckos to crawl on walls because their hands and feet are not large enough to support the weight of their bodies while climbing.
Apparently, humans would need to cover 40% of their bodies with sticky pads in order to scale buildings like Peter Parker, which doesn't sound anywhere near as user-friendly (or awesome).
There's still hope, though, with the researchers suggesting an eventual solution involving stickier pads made from flexible synthetic adhesives, based on evolutionary evidence of frogs making their own pads stickier. That said, they've admitted that kind of thing is quite a while off.
Personally, I think we can disregard all of this research as none of it seems to involve getting bitten by a radioactive spider or *shudder* secret DNA experiments. Nice try, science!

Read More ...
---
Apple ups App Store prices in seven more regions around the world
Bad news for
iPhone 6S
and
iPad Air 2
users in Canada, Singapore, Russia, South Africa, New Zealand, Israel and Mexico.
The tech giant is making adjustments to its App Store pricing in those seven regions to account for some volatile shifts in exchange rates.
The change comes a few months after
Apple made the same adjustment
for customers in Australia, Sweden and Indonesia.
72 hours to save
Prices are going up across the board within the next 72 hours for both apps and in-app purchases. Apple will notify customers with ongoing in-app subscriptions before the next subscription amount is charged.
Users in Canada and New Zealand will also benefit from new special price options, which will introduce a new 99 cent tier for those stores.

Read More ...
---
Review: Dog & Bone LockSmart
Introduction and design
Padlocks have always been pretty straightforward, haven't they? Simply lock one up and keep its key in a safe place so you can open it up again. Not much more to it, is there?
Actually, there are a number of ways in which padlocks can evolve in order to provide expanded functionality and ease of use.
For starters, you have to get new physical keys made and distributed if more than one person (i.e. a friend, housemate or family member) needs to access what's behind the lock.
You also have to keep a key on you or nearby in order to unlock it regularly, and really, who needs or wants another key to carry around?
Personally, every time I want to leave through the back door of my house, I have to walk inside, find the key to the back gate, walk back outside, unlock the padlock, walk inside and put the key away again, then come back out in order to pass through it. That's a whole lot of back-and-forth to achieve an extremely simple task.
With the rising popularity of
smart home
accessories that apply wireless functionality to relatively mundane items, it makes sense that a padlock would be next.
With that in mind, the idea of keyless Bluetooth padlock that I can unlock with my phone (which is on me almost always) starts to seem like a perfect solution to all of my first world problems.
Dog & Bone has created exactly that with its LockSmart Bluetooth Keyless Padlock, and it's managed to do so with only a couple of minor downsides.
Having spent the holiday season with the LockSmart padlock, we've put the device through its paces to see if the added convenience is worth the cost (AU$130/US$90/£63). Will it change the way you look at padlocks forever? It just might...
Design
As you'd expect, Dog & Bone's LockSmart is a hefty piece of kit, with the kind of weighty, solid build that you'd want from something that keeps your possessions safe.
It's got a tough stainless steel shackle and a die-cast Zamak-3 zinc alloy body, giving the padlock high tensile and impact strength.
Red rubber bumpers on the front and back of the padlock provide some protection for your belongings while also giving the LockSmart a bit of added style (surely one of the most important factors in deciding which padlock to purchase). The LockSmart is also weather-proof, so leaving it out in the rain, hail, or extreme cold is no issue.
On the bottom of the lock is a red rubber flap which opens up to reveal a micro-USB port for charging the device and a button you'll need to press to sync the lock to your phone and also wake it (it turns off completely when not being used to conserve battery – more on that later).
Though it's quite obvious (being a keyless lock and all), it should be noted that the lock does not have a keyhole or any form of key activated unlock mechanism.
In terms of security, Dog & Bone's Bluetooth padlock provides 128-bit advanced encryption, as well as a 256-bit cloud generated private key, which admittedly won't do a lot against a pair of strong bolt cutters. Still, at least you know that your stuff will be safe from bolt cutter-less hackers.
Performance
Performance
In order to control the LockSmart keyless padlock, you'll need to download Dog & Bone's LockSmart app (available for both iOS and Android).
The first thing you'll need to do is create an account with Dog & Bone. This allows you to log in from any phone and take control of your padlock, meaning you don't have to worry about your padlock when you eventually get a new handset.
Once you've paired the padlock to your phone, it will appear in a list within the app. Here, you can name the padlock whatever you want, which is helpful if you have more than one of them paired.
You can choose one of three different methods of unlocking your LockSmart padlock. Tap to unlock is the least secure method, simply allowing you to tap on a picture of your selected padlock to open it up. Touch ID (or Fingerprint on Android phones) is much more secure, allowing you to use your phone's fingerprint sensor to unlock the LockSmart – something only you can do. If your smartphone doesn't have a fingerprint sensor, you can also use Passcode mode.
Though the app is nicely designed and very easy to use, we did occasionally get a "Bluetooth session timed out" message on our first attempt at unlocking the LockSmart. When this did happen, we'd simply try again and the device would unlock as normal.
One of the best features of the LockSmart keyless padlock is the ability to share unlocking privileges to up to 50 people. This allows multiple people to use the lock without having to share keys or get extras made.
The LockSmart app lets you invite a new user by sending a person on your phone's contact list an SMS with instructions explaining how to download the app and connect to your padlock.
If you're concerned about friends accessing your locked goods without your knowledge, the LockSmart app has you covered – once a friend has been connected, you'll receive a notification whenever they've opened the padlock, and you can also keep tabs on each unlock in the app's Activity Log area.
Admittedly, the LockSmart would sometimes find itself overwhelmed if more than one person would try to connect to it at around the same time. In these instances, one person would keep complete control while the other would be left searching for a connection.
Thankfully, once the other person's connection dropped out (after a minute or so), control would transfer over to the next person. While that scenario can be slightly annoying, it isn't one that would come up with much regularity.
Another drawback to having a Bluetooth-enabled padlock is that it needs to be recharged. Thankfully, the LockSmart goes into Power Save Mode when it isn't being used, providing you with up to 2 years of functionality before it needs to be recharged again.
You also don't have to worry about the padlock running out of battery, as you can check your lock's battery level at any time (within range of the device) from your LockSmart app. You'll also receive prompts and notifications reminding you to recharge.
Having used our review unit for a couple weeks, with regular unlocks several times a day, our LockSmart is still at a full 100% charge, so it's easy to believe that it'll last as long as it says it will before needing to be plugged in again.
Verdict
Verdict
It's easy to fall for Dog & Bone's smart padlock – watching the LockSmart unlock itself over Bluetooth never gets old.
Its sturdy, solid build also fills you with confidence in its ability to keep your belongings secure.
We love the way that unlocking privileges can be shared with up to 50 friends, completely eliminating the need for extra keys that could be lost or stolen.
And, unlike regular locks, it also lets you know when your friends have been unlocking it, so you'll never be caught off-guard. Its activity log also makes it easier to keep track of who's had access to the items the lock is protecting.
Admittedly, the idea of a padlock that needs to be recharged is somewhat off-putting, however, its long 2-year battery life and recharge reminders should quell most of those concerns.
While we did experience the odd connection issue (usually due to multiple users attempting to access the LockSmart simultaneously), it's not the kind of thing that would happen frequently enough to warrant any serious bother.

Read More ...
---
Some Android users can now install apps directly from search results
Search giant Google is committed to making your Android experience as seamless as possible, and the latest development seems to take away the need for the Play store altogether.
First spotted by
Android Police
, Google is rolling out the ability to download apps directly from Google search results, without the need to open up the Play Store at all.
While Google has separated app results from traditional web results for a while now, previously selecting apps from the search results page launched the Play Store app on your phone.
Now, for those lucky enough to enjoy the update, selecting the app will automatically launch the Installation permissions popup window.
It appears that the development is only for search results using the Google App, not the Chrome browser.

Read More ...
---
Another LG G5 leak points to a new flagship design
While the LG G5 is expected to be
unveiled at MWC 2016
next month, a new leaked diagram indicates a design change for the LG flagship.
The diagram, discovered by
Shai Mizrahi
of Israeli web portal Walla!, show the volume keys for the
LG G5
moving to the side of the handset, rather than under the camera at the back of the phone like the
LG G4
.
The power button will remain on the back of the handset, which will also include a fingerprint scanner.
G5 designs
This isn't the first rumor that has pointed to a redesign for the LG G5, with a
render
from last week claiming the handset will have a tray at the bottom of the handset that opens up for the removable battery.
While today's diagram leak doesn't show a similar tray, the render from last week does show volume buttons on the side of the handset, rather than the back.
According to the diagram, the G5 will also measure 149.4 x 73.9 x 8.2mm, making it thinner than the G4, but also slightly taller and wider.
As always, we suggest taking these rumors with a grain of salt, and with MWC still more than a month away, we expect we'll be seeing more leaks before we see the LG G5 in the flesh.

Read More ...
---
You won't get the S Pen stuck in the updated Galaxy Note 5
Samsung may have fixed the jammed stylus issue on the Samsung Galaxy Note 5 in the form of a reworked pen slot.
In a report by
Phandroid
, an image of the improved interior of a Galaxy Note 5 shows off a fixed port for the phone's S Pen stylus. The port includes a sturdier detection switch that appears far less likely to break, should the pen be put in the wrong way.
Originally, if the stylus was improperly inserted into the Galaxy Note 5, the pen could become permanently lodged in the slot, or prevent the detection mechanism from knowing if the S Pen was in use or not.
While we had a laugh at Samsung's
seemingly-obvious warning labels
when the problem first arose —literally reminding which users which way was up — there wasn't much else built into the phone to prevent the damage from occurring, so this is a considerable step up in preventing the issue.
Since the fix seems to have been stealthily implemented with the latest manufacturing run of the phone, it will be difficult to tell exactly if a particular Galaxy Note 5 comes with the improved pen slot. That said, it stands to reason that any newly-packaged versions from this year should have the feature.

Read More ...
---
Available Tags:
Twitter
,
EA
,
Windows
,
Google
,
Android
,
Linux
,
Apple
,
LG
,
Galaxy
,