The Best CPU for the Money: Intel Core i3-6100 vs. i3-4360, i5-4430 & AMD FX-8320E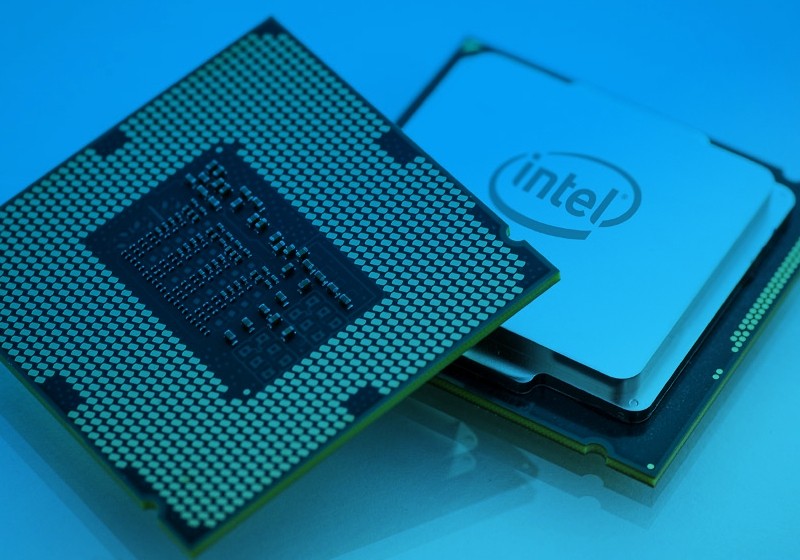 The FX-8320E has been AMD's go-to option for budget quad-core computing without integrated graphics for a few months now. But the landscape has shifted on Intel's side with the arrival of its new Skylake-based Core i3 and Pentium processors. After being disappointed in August by the marginal performance between Skylake...


Read More ...
---
Nvidia relaunches the Shield Tablet at $199 for the holidays
Nvidia has decided to relaunch their Shield Tablet for the holiday season as the Shield Tablet K1, dropping its price down to $199; $100 less than when the device originally launched.


Read More ...
---
Now you only need $10 to buy an Android phone, at least at Walmart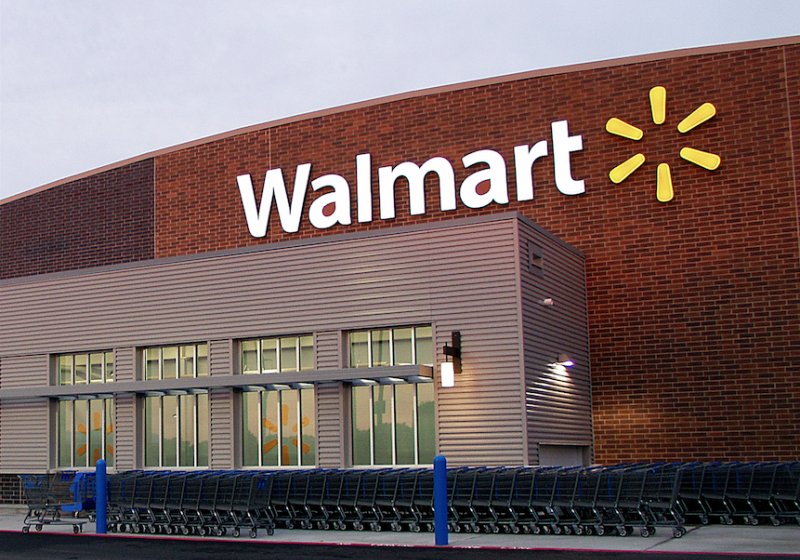 If you need a phone for really really cheap, Walmart has you covered – they're selling two Android smartphones for $10 each. Ars Technica reports that the phones are the LG "Sunrise" L15G and the LG "Lucky" LG16, undercutting the previous cheapest phone available at the retail giant, the $35...


Read More ...
---
AI program passes Japan's standardized college entrance exam, excels in history and math
Artificial intelligence is one step closer to world domination... that is, if you're of the opinion that robots will one day overtake humans. Japan's National Institute of Informatics recently revealed that its AI program has achieved an above-average score on the country's standardized college entrance exam. ...


Read More ...
---
Google is reportedly developing new versions of Google Glass - some without the display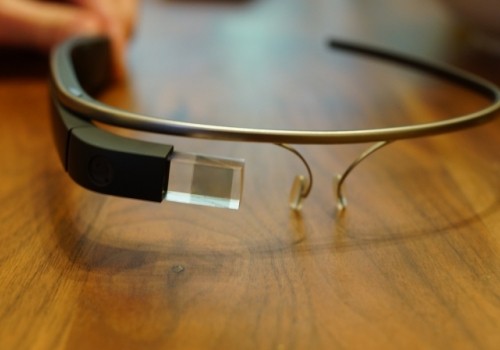 Even though Google Glass wasn't the resounding success the company hoped it would be, Google hasn't given up on the wearable technology. According to reports from The Information, the team behind the revamped project, now called Project Aura, is currently working on three versions of the device - at least...


Read More ...
---
Tech Deals: 48" Vizio HDTV + $150 Dell gift card for $429.99, Lenovo Z50 15.6" laptop for $569, more
With Black Friday and Cyber Monday right around the corner, these deals curated by our partners over at TechBargains will help you save time and money. The featured deal today is the highly rated Vizio E48-C2 Full HD 1080p LED Smart HDTV and includes a $150 Dell Gift Card, all...


Read More ...
---
A sign of the times: Oxford Dictionaries Word of the Year is an emoji
For the first time ever, the Oxford Dictionaries Word of the Year isn't a word at all – it's a pictograph, better known in today's culture as an emoji.


Read More ...
---
Microsoft and Code.org join forces to teach kids programming using Minecraft
Microsoft has announced a partnership with Code.org, a non-profit dedicated to expanding access to computer science, that will teach kids the basics of programming using Minecraft. Microsoft bought Mojang, the Swedish developers behind the game, for $2.5 billion last year.


Read More ...
---
Experts weigh in on Asus' new $85 PC-on-a-stick, Chromebit
Asus and Google announced a PC-on-a-stick concept called Chromebit earlier this year. The Chrome OS-based mobile computer was expected to launch over the summer for less than a hundred bucks (marketing speak for $99.99) but ultimately, it was delayed… until today.


Read More ...
---
Ace these project management certifications with big savings on this training course bundle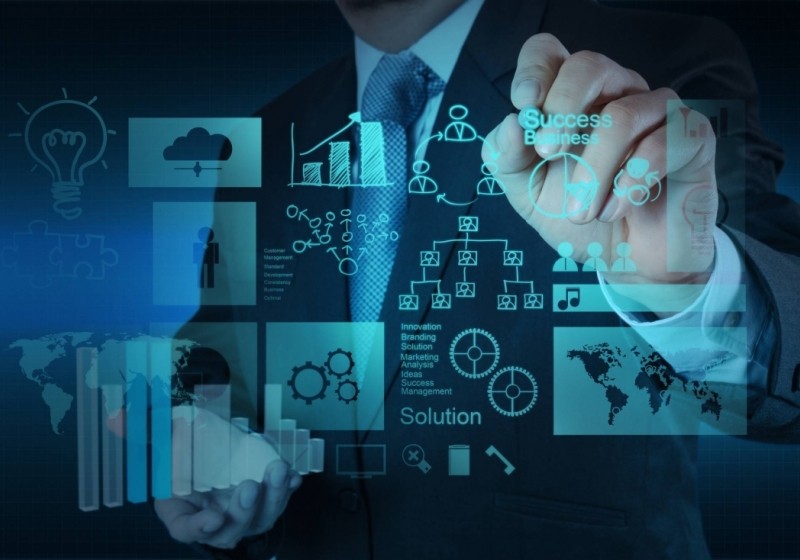 Project management is a huge growth industry...so get the skills to do the job - and earn a sizeable salary - right now with this package of Project Management Institute PMP & CAPM training in the TechSpot Store.


Read More ...
---
Screenless wearables and new means of interaction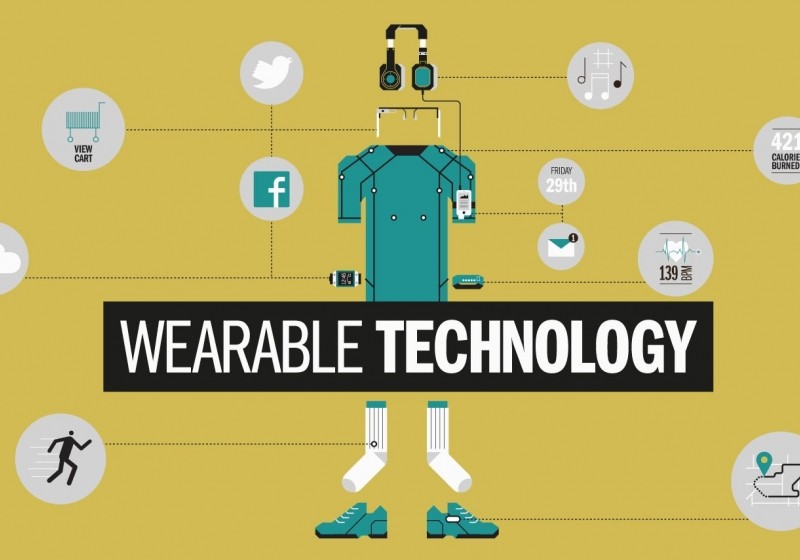 The vast majority of attention focused on wearables has been on devices with an integrated screen, such as the Apple Watch. The general consensus seems to be that screens are necessary to provide the kinds of notifications and other forms of information for which many believe wearables are well suited.


Read More ...
---
China nearly triples number of supercomputers, still possesses the fastest machine in the world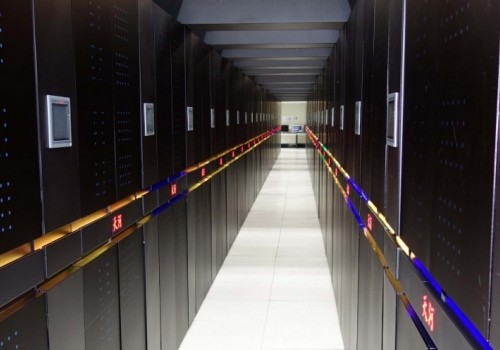 The latest Top 500 supercomputer rankings were released yesterday, and China's Tianhe-2 has retained the title of the fastest computer system in the world for the sixth consecutive time.


Read More ...
---
Rumor: Intel is working on 10-core Broadwell-E CPU
If you're after an Intel CPU with a ton of processing cores, the upcoming line-up of Broadwell-E enthusiast parts may be exactly what you're looking for, if the latest rumors turn out to be true.


Read More ...
---
AltspaceVR now lets you play Dungeons and Dragons in virtual reality with your friends
Tabletop role-playing games have been popular for over 40 years, but organizing a game isn't always the easiest of tasks - especially if some of your friends live far away. But this may soon change, as VR company AltspaceVR has announced a partnership with D&D publisher Wizards of the Coast...


Read More ...
---
AT&T will be the first US carrier to offer Microsoft's Lumia 950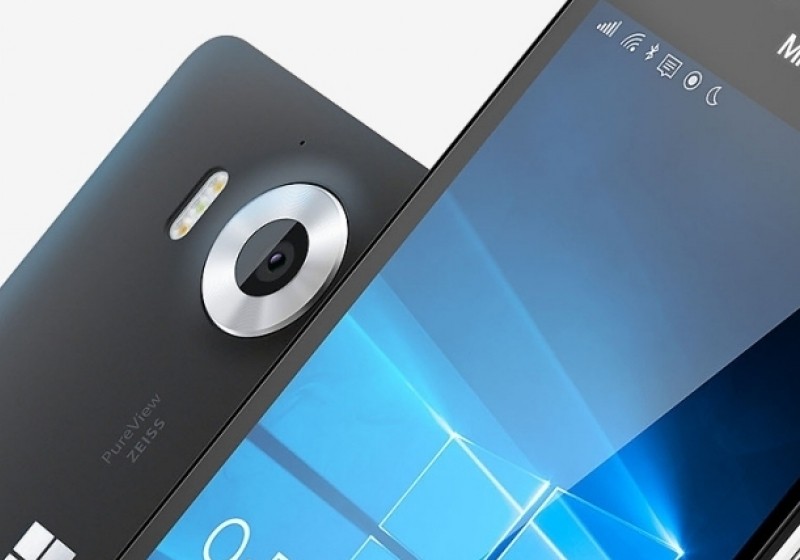 AT&T is poised to become the first US carrier to offer the Lumia 950, Microsoft's first flagship smartphone in nearly two years. While no doubt welcomed news for those patiently waiting for a Windows 10 phone, the announcement leaves a lot to be desired.


Read More ...
---
If an Uber driver doesn't want to detour, they can find riders with the same destination as them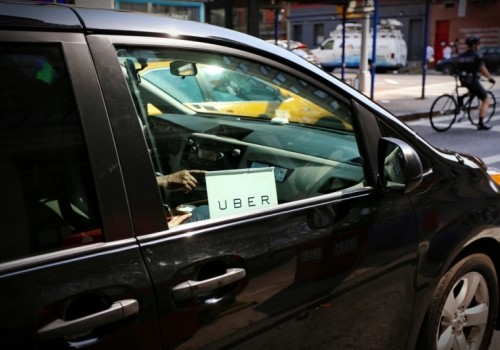 Imagine you're an Uber driver hoping to pick up a few passengers to make some extra money, but you end up driving out of your way and then have to make the long drive home alone. Must be frustrating. TechCrunch reports that Uber introduced a new feature in Silicon Valley...


Read More ...
---
Tim Cook says Apple has no plans to combine iPad, MacBook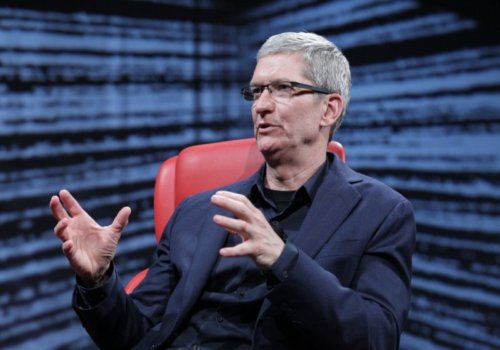 Apple's large-screen iPad Pro went on sale last week. The launch was arguably overshadowed by a statement CEO Tim Cook gave to The Telegraph in which he questioned why anybody would buy a PC these days. In a subsequent interview with the Irish Independent over the weekend, Cook looked to...


Read More ...
---
The Best CPU for the Money: Intel Core i3-6100 Skylake Tested
The FX-8320E has been AMD's go-to option for budget quad-core computing without integrated graphics for a few months now. But the landscape has shifted on Intel's side with the arrival of its new Skylake-based Core i3 and Pentium processors. After being disappointed in August by the marginal performance between Skylake and Haswell Core i7s, we're interested in seeing how the i3-6100 stacks up against the older i3-4360, as well as the i5-4430 and the overclocked FX-8320E.


Read More ...
---
Intel's 100-Series Chipsets Detailed Side-by-Side
The Z170 chipset has been available for some time now, but due to Intel's staggered launch of Skylake-S, other chipsets from this generation have just recently become available. In addition to the Z170, there are now five other consumer chipsets: the H170 and H110 for consumers and the B150, Q150, and Q170 for business. We explain the differences between them side-by-side.


Read More ...
---
Thermaltake Core P5 Review: Wall-Mountable Open Frame Chassis
If you love the idea of a wall-mountable PC but don't want to spend more on your case than any other part, perhaps Thermaltake's latest creation is for you.


Read More ...
---
Intel Z170 Motherboard Roundup
Launched alongside new Skylake processors are accompanying motherboards using the Intel Z170 chipset that go from $100 right up to $500. Having that said, most capable Z170 motherboards can be had for around $200 to $250 and today we'll be looking at six options in this bracket.


Read More ...
---
An Android User's Perspective: Two Weeks with the iPhone 6s, Part 2
Part one of this series focused on software. This second part will focus mostly on the iPhone 6s' hardware, and how it compares to some of the best Android devices I've used this year. Apple is widely respected for their hardware design, both on the inside and outside of their phones, but just how good is it in 2015?


Read More ...
---
The Story of Solitaire, One of the World's Biggest Video Games
There have been many popular and important games included with operating systems over the years. But only one game can lay claim to having once been the most-used Windows application in the world, as Microsoft's Chris Sells described Solitaire back in 2004. This is the story of Solitaire, which has been included with every copy of Windows since version 3.0.


Read More ...
---
Best Tablets of 2015
With smartphones getting bigger and laptops getting thinner and lighter, tablet's scope has been narrowed down significantly, but the battle is still being fought and we have a few solid alternatives to choose from. We've gone through countless of professional reviews combined with our own experiences and user reviews to bring you the best options out there.


Read More ...
---
Check If Adobe Flash is Installed, Then Get Rid of It
Flash, it's been a good run. We've had a lot of fun together, but it's time to get some distance.. permanently. That doesn't erase my fond memories of playing together back in the day, but we both have to wake up and face the truth. You're outdated and insecure and untrustworthy. It's not me, it's you.


Read More ...
---
Testing DirectX 11 vs. DirectX 12 performance with Stardock's Ashes of the Singularity
Windows 10 has been out for a few months now and with it came a number of improvements that make it Microsoft's best OS yet. However, one of the operating system's biggest features has yet to be seen in action. DirectX 12 is a key ingredient dedicated to PC gamers but the long wait is coming to an end.


Read More ...
---
Halo 5: Guardians Review
In Halo 5, Master Chief goes AWOL chasing down a mysterious call that seemingly came from his AI ally Cortana. Since he and Blue Team apparently can't properly communicate this to the UNSC, though, the military organization responds by sending Spartan Locke and the Osiris Team after him. You'll switch between playing as the commanders of both teams, alongside three AI companions, in this storyline of chasing after a chase.


Read More ...
---
Should You Buy a Sound Card? An Enthusiast's Perspective
There's no clear-cut metric to use as a guideline if you're shopping for a sound card. Lengthy audiophile reviews are available, but they generally don't offer a quantifiable takeaway if you have a limited point of reference and don't know much about the subject to begin with. I fall into that category.


Read More ...
---
Silverstone Raven X (RVX01) Case Review
Silverstone first caught our attention with beautiful HTPC cases such as the LC13B-E, but it really landed on our radar with the $180, 90-degree stacked design Raven 2 Evolution (RV02-E). Delivering a new iteration, the Raven X RVX01 is only $80 but the company promises will offer flagship level cooling performance, ample drive space and full size component compatibility.


Read More ...
---
The Best Graphics Cards: Nvidia vs. AMD at Every Price Point
Nvidia unleashed just four new GPUs in 2015 while AMD delivered eight cards if you're willing to be loose with the definition of "new" and three if you're not: Radeon R9 Fury X, Fury and Nano. With no more releases from either camp for the remainder of the year, let's break down each price bracket where key battles are being played out to pick some bang-for-buck winners.


Read More ...
---
Assassin's Creed Syndicate Review
Assassin's Creed Syndicate takes us to Victorian London in 1868. The historical setting mixes painstakingly accurate architectural renderings with entertainingly campy and counterfactual cameos from figures like Darwin and Dickens. Interactively and narratively Syndicate is a mixed bag. But it's also the best entry in years for a series that's seen some high profile misfires.


Read More ...
---
An Android User's Perspective: Two Weeks with the iPhone 6s, Part 1
With the recent launch of the iPhone 6s and 6s Plus, I decided to pick up one of Apple's latest smartphones and use it exclusively for two weeks. What follows are my thoughts on the phone and the ecosystem as primarily an Android user, how the two experiences compare, and whether long-time Android users should contemplate an iOS switch.


Read More ...
---
Logitech G920 & G29 Driving Force Review
The G29 and G920 are fantastic racing packages that deliver a thrilling driving experience. The former is compatible with PC, PlayStation 3 and PlayStation 4, while the G920 is for the Xbox One as well as PC. Logitech says both wheels are built for longevity. They don't look or sound radically different to the G27 but that's not necessarily a bad thing.


Read More ...
---
Best Smartphones of 2015
We've reviewed dozens of smartphones over 2015 and got hands on time with plenty others. The good news is that, despite the sheer number of options out there, smartphones have become so good that it's getting harder to pick something you'd regret. But at the same time there are so many good options that picking the right for you can be challenging. We're here to help.


Read More ...
---
Samsung Galaxy Tab S2 Review
At 5.6mm thin for both the 9.7- and 8.0-inch models, Samsung is touting the Galaxy Tab S2 as the thinnest tablet on the market. The high-end hardware you'll find in this device, including the Exynos 7 Octa SoC and 2,048 x 1536 Super AMOLED display, make it a serious competitor to the iPad Air 2 and latest iPad Mini.


Read More ...
---
Pale Moon 25.8.0
Custom-built and optimized Firefox browsers for Windows.

Read More ...
---
Candy Crush Saga for Android / iOS 1.64.0
Switch and match your way through more than 100 levels in this delicious and addictive puzzle adventure. Ain't it the sweetest game ever?

Read More ...
---
BitTorrent for Mac 7.4.3.41340
Protocol for distributing files. It identifies content by url and is designed to integrate seamlessly with the web.

Read More ...
---
StartIsBack 1.1.7
StartIsBack returns Windows 8 a real fully featured start menu and start button, behaving exactly like the ones in Windows 7.

Read More ...
---
Intel Solid State Drive Toolbox 3.3.3
Manage and keep your Intel SSD running properly with Intel SSD Toolbox.

Read More ...
---
Google Maps for Android 9.17.1
Whether you need directions to your destination, the closest good place for a bite to eat, or just a sense of where you are, Google Maps for Android can help.

Read More ...
---
Mozilla Firefox 43.0 Beta 4
Experience cutting edge features but with more stability.

Read More ...
---
Kaspersky TDSSKiller 3.1.0.6
A rootkit is a program or a program kit that hides the presence of malware in the system, TDSSKiller eliminates them.

Read More ...
---
DVDFab HD Decrypter 9.2.1.8
Copies entire DVD movie to hard disk, and removes all the protections while copying.

Read More ...
---
CPU-Z for Android 1.17
CPU-Z arrives on Android. That version is of course very different from the PC version, but its aim is the same, namely a small tool that shows the key hardware feature of your device.

Read More ...
---
TunnelBear 2.5.5
Simple, private, free access to the global Internet you love.

Read More ...
---
Hamachi 2.2.0.410
Allows you to establish secure direct connections to PC's that are not accessible due to the restrictions in network setup.

Read More ...
---
Tixati 2.26
Tixati is a peer-to-peer file sharing program that uses the popular BitTorrent protocol.

Read More ...
---
Vuze (formerly Azureus) for Mac 5.7.0.0
Brings the popular Java-based BitTorrent client to a new level of stability, usability, and speed.

Read More ...
---
SUMo 4.2.0.292
Thanks to SUMo you'll be able to keep your PC up-to-date by using the most recent version of your favorite software.

Read More ...
---
Mozilla Firefox Beta for Mac 43.0b4
Experience the newest innovations in an unstable environment that's not for the faint of heart.

Read More ...
---
ChrisPC Free Video Converter 3.60
ChrisPC Free Video Converter is an amazing software ready to convert your family videos, preferred movies or downloaded videos to the format you need for your portable devices: iPad, iPhone, iPod, AVI, MPEG-4 H.264, XviD, MP3, XBOX 360, Sony Playstation 3.

Read More ...
---
Combofix 15.11.17.01
ComboFix is a program, created by sUBs, that scans your computer for known malware, and when found, attempts to clean these infections automatically.

Read More ...
---
Earth Alerts 2015.2.12
Earth Alerts is a Windows-based application that allows you to monitor in near real-time a variety of natural hazard events that are occurring anywhere around the world.

Read More ...
---
Macrium Reflect Free 6.1.936
Disk image, file backup and disk cloning for Windows.

Read More ...
---
NirLauncher 1.19.60
NirLauncher is a package of more than 100 portable freeware utilities for Windows, all of them developed for NirSoft Web site during the last few years.

Read More ...
---
Google Drive 1.26.0707
Google Drive. Keep everything. Share anything.

Read More ...
---
CreateInstall Free 7.1.7
The ideology behind the CreateInstall installer is based on two main principles. Complete control over the installation process and unlimited scalability.

Read More ...
---
FreeRIP 4.8.0
FreeRIP is a Windows application that can convert your audio CDs to a number of audio file formats.

Read More ...
---
LAVFilters 0.67.0
LAV Filters are a set of open-source DirectShow filters, aimed to eventually replace the better part of the playback chain required to play all and any modern media.

Read More ...
---
Database .NET 17.0.5798
Database .NET is an innovative, powerful and intuitive multiple database management tool Browse objects, design tables, edit rows, export data and run queries with a consistent interface .

Read More ...
---
Lightbeam for Firefox 1.3.0
Lightbeam is a Firefox add-on that enables you to see the first and third party sites you interact with on the Web. Using interactive visualizations, Lightbeam shows you the relationships between these third parties and the sites you visit.

Read More ...
---
Second Life 3.8.7
The largest-ever 3D virtual world created entirely by its users.

Read More ...
---
Mozilla Firefox for Linux 43.0 Beta 4
Experience the newest innovations in a stable environment.

Read More ...
---
McAfee AVERT Stinger 12.1.0.1805
Stinger is a stand-alone utility used to detect and remove specific viruses. It is not a substitute for full anti-virus protection, but rather a tool to assist administrators and users when dealing with an infected system.

Read More ...
---
Available Tags:
CPU
,
Intel
,
AMD
,
Nvidia
,
Tablet
,
Android
,
Google
,
Google
,
Dell
,
Lenovo
,
Microsoft
,
Asus
,
driver
,
Apple
,
MacBook
,
Thermaltake
,
iPhone 6
,
iPhone
,
Adobe
,
iPhone 6
,
Logitech
,
Galaxy Tab
,
Samsung
,
Galaxy
,
iOS
,
BitTorrent
,
Mac
,
Mozilla
,
Firefox
,
Mac
,
Mozilla
,
Firefox
,
Mac
,
Firefox
,
Mozilla
,
Firefox
,
Linux
,
McAfee
,