Optus making sports mobile by pinching EPL rights from Fox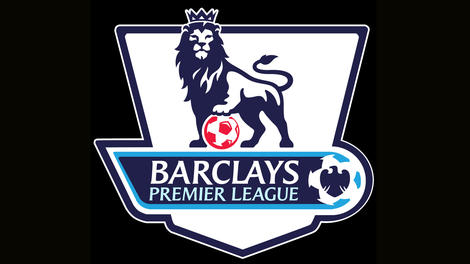 We may have had a major shift in how we consume television this year with the arrival of
Netflix
and
Stan
, but the biggest change is yet to happen as live sports goes digital.
That change just got sped up in a big way today, with Optus successfully acquiring the broadcast rights for the English Premier League from Fox Sports.
Commencing in August 2016, Optus now has the exclusive rights for both "live broadcast coverage and digital rights for broadband and mobile" for the next three seasons of the Barclays EPL.
Mobile Gooooooaaaaaaaaaallllllllll!
Optus is yet to unveil exactly how customers will be able to watch the EPL next year. But one of the interesting aspects of its announcement is that it is moving towards becoming a "mobile-led multimedia company".
Having a solid focus on mobile and broadband streaming of the sport (likely through the company's partnership with Fetch TV) means a fairly drastic change in how sport will be consumed in Australia.
Without a traditional broadcast platform of its own, that focus on mobile takes extra significance. There is a chance that Optus will on-sell the rights to a more traditional broadcaster, but in today's on demand entertainment environment, it seems obvious that the focus for Optus will be in digital delivery.
One place we're confident you won't see the EPL is on the new Telstra TV

Read More ...
---
How to experience VR now
How to experience VR now
Every few years, the technology industry spits out a new display standard. Going back to 1999, it was DVD, which represented a huge leap forward in image quality from the existing analogue video cassettes. Then, about five years later, high definition became the new normal.
The upgrades have been somewhat gimmicky in following years. 3D tried to have a go at it for mainstream use in 2010, and while it's technically now a standard feature on most high-end televisions, the most popular way to watch the handful of 3D movies that come out of Hollywood continues to be the cinema.
4K
is one of the newest display standards that quadruples the pixels of Full HD (even though the improvement isn't necessarily four times better), but it's still struggling to take due to a lack of content and the logistical nightmare of distributing of little content there is.
Virtual reality headsets
such as the
Oculus Rift
or the
Playstation VR
are only just entering the scene, and promise to be the greatest display revolution yet. These don't enhance the existing video content so much as provide a completely new viewing experience. Remember that scene in Matrix where Morpheus plugs Neo into the Matrix for the first time? The current standard of virtual reality isn't quite as all consuming as that, but it's in the same ballpark.
Virtual reality headsets combine stereoscopic 3D with head-tracking technology that smoothly change the 3D image in real time wherever you look. In other words, there's no end to the screen like there is for the traditional screen. Looking left, right, up or down produces a new perspective, and this tricks your brain into thinking what you're seeing is the real thing. Your present environment completely melts away in favour of the virtual setting. 3D video.
Once you've actually acquired a VR headset, your next step is finding good content to play on it. Here's how to find content for the two VR headsets currently available to consumers in Australia: the
Google Cardboard
(including LG's VR for
G3
version) and the
Samsung Gear VR
.
Types of content
VR vendors like the Facebook-owned
Oculus
,
Steam
and
Sony
are pushing video games as the main attraction, and for good reason. If you think about how immersive first person shooters, simulators and role-playing games are already on a 2D screen, the virtual reality experience takes it to the next level and plunges you headfirst into the action.
Videos are another natural fit for virtual reality. Instead of simply watching the movie as a passive observer, you're actually on the set and can see explore the scene by looking all around you. There are certain types of content that this lends itself well to. Experiential scenes like watching a waterfall, being underwater or watching a concert works, as does 'visiting' a museum or someone's house.
But VR video comes with its own challenges. The fact that the viewer can look anywhere means the standard film-making techniques conventions don't work, and film makers have to find new ways to unfold the narrative and tell a story from each 360-degree scene.
You can also watch regular movies on a virtual reality headset, which simulates the experience of watching it on a huge cinema-sized screen. If you want to watch a movie and don't want to stare at a small smartphone screen, this can be a cheap and convenient way of getting the cinema experience from anywhere you are – just supply the popcorn.
VR photos are similar to video, only there's no movement – you can explore the captured scene as a 360-degree panorama. This is actually more impressive than it sounds. The fact that you can see the photo from every angle still makes it seem like you're actually there – even though nobody's actually moving. In any event, it's a huge leap forward from looking at pictures on a flat computer screen or page.
Google Cardboard
There is plenty more virtual reality content in the Google Play Store and it's increasing by the week, so it's well worth exploring the existing catalogue and checking back regularly. We recommend trying one of the roller coaster apps like Roller Coaster VR for a
stomach churning experience
, sampling the many horror films and games like this Chair in a Room
app
.
To check out a large library of 360 photos, Orbulus for Cardboard VR offers a
huge selection
that spans museums, Mars, and everything in between.
iOS users aren't left out of the fun, either. The newest Google Cardboard headset supports the iPhone when used with the Google Cardboard app, and there are various other virtual reality apps you can take advantage of such as YouTube, Vrse and Jaunt VR.
Google Cardboard: Google
If you have an Android smartphone such as the
Samsung Galaxy S6
and a
Google Cardboard
headset, you'll find plenty of free content within the Google Play store. All of these are installed as discrete apps on your smartphone, and you can either launch them independently or access them from the Google Cardboard app.
The official Google Cardboard
app
is a good place to start, offering up a variety of 'experiences', such as flying around the world in Google Earth, going for a Street View tour, streaming YouTube videos, and watching an animated mouse in a forest.
You can also use the Google Cardboard app to view photospheres that you've created on your smartphone using the Google Photo Sphere
app
, as well as watch movies that you have stored on your phone in a cinema-like environment.
Google Cardboard: Other apps
Your next port of call should be the Vrse
app
, which is regularly updated with free, high-quality content. You'll have to download each video before you can play it, with file sizes ranging from 225MB to 1.1GB, but it's well worth the bandwidth.
Vrse automatically starts downloading the latest video, Walking New York, which is a documentary created by New York Times magazine that chronicles the creation of a large scale street art installation.
But if you want to see what VR is really capable of, try Evolution of Verse, which is a beautiful CGI-rendered short video that includes a train crash that crashes into you and explodes into a flock of birds. Other videos include a VICE News march co-created by Spike Jonze and a documentary about a Syrian refugee camp.
Google Cardboard: Jaunt
Jaunt also has a good selection of content as individual apps, including concerts by
Paul McCartney
, Jack White and Big Sean, a
rock-climbing experience
in Utah and Yosemite National Park, and a 'black mass' short horror film.
Gear VR
Unlike the Google Cardboard,
Samsung's Gear VR
comes with content out of the box in the form of a microSD card – but only if you purchased the one designed for the
Samsung Galaxy Note 4
.
Once you put a compatible phone into the Gear VR, it recognises the headset and downloads all of the necessary files. Make sure you're on a Wi-Fi network with plenty of bandwidth when this happens, as you'll need to download multiple large apps and content before you can use the headset.
The Gear VR's base of operation is the Oculus app. As soon as you slot your phone into the headset's cavity at the front, it will automatically launch the Oculus app (assuming all of the necessary files have been downloaded), and deposit you at the home screen. Unlike the standard 'home' screens that you'd be used to, this actually is a home when you look around, complete with hardwood floors, floor to ceiling windows, a living room, dining room and kitchen.
Look to your right to see the 'Library' folder and tap the touchpad on the right of the headset. This shows all of the content that is preloaded on the provided microSD card (as well as any apps that you install at a later stage), including Strangers with Patrick Watson (a short video where Canadian singer-songwriter performs a song from his loft apartment), and a Cirque du Soleil Vegas performance that has you right on stage with the performers.
Gear VR: Store
There's plenty more where that came from in the Oculus Store. A mixture of free and paid content from a variety of sources can be downloaded to your device, such as 'companion content' from blockbuster movies (including the Marvel 'Battle for Avengers Tower', 'Shatter Reality' experience from the Divergent series of movies, and Jurassic World: Apatosaurus), fun action and puzzle games such as Hero Bound and Templerun VR, and experiential content for visiting places as far flung as British Columbia, Canada and ancient Korea.
Gear VR: Games
The quality of games on the Gear VR platform is generally higher than what you'll find for Google Cardboard, owing to its Oculus origins. For some of these, you'll need to connect a Bluetooth gamepad in order to access all of the necessary controls. If you're happy to plonk down some cash, we recommend the Mario Kart-like VR Karts: Sprint game.
Once you tire of the moving pictures, head over to the Oculus 360 app (if you can't see it from the home page in Oculus, go to the Library section and select Oculus 360 Photos). You scan scroll vertically through the different photo albums, or tapping on the menu button at the bottom will bring up all of the category names in text. Getty Images has recently launched a collection in Oculus 360 photos, and from here you'll be able to see things like the Cannes Film Festival and the 2014 FIFA World Cup.
Gear VR: Movies
The Oculus Cinema app (also find in Library if not on the home page) is where you'll be able to watch your own movies in a fancy cinema setting. You'll need to stick the movies in a specific folder on your microSD card (/DCIM/Movies/Oculus/Movies/) before they'll appear in the thumbnail view, but once it's setup, you can choose between a home and cinema theatre, watching it amongst ants or on the moon, or just a plain black background.
The realism of the 'cinema' background and large-sized screen is uncanny, and if you watch movies on your smartphone on a regular basis, this is likely going to become your preferred method for doing so.
Other sources
The store that's native to your VR platform is a good starting point, but you're bound to exhaust the options there quickly. Lucky for you, there are plenty of other ways to get VR content.
User-generated content is certainly one option, and ever since Google launched support for 360-degree videos in YouTube earlier this year, there's been a steady stream of home-grown and professional VR videos hit the streaming platform.
Google Cardboard users can access the YouTube video channel from the smartphone interface of Google Cardboard. Tap on '360 Video Channel', and you'll find dozens of videos in different categories and varying levels of quality, from trending and dance through to 'total fear' and 'driver's seat'. The cool thing about the 360-degree videos on
YouTube
is that you don't necessarily need a virtual reality headset to experience it.
Once the video starts playing, moving your phone around will automatically change the perspective of the video, so you can turn around, look up and to the left and right to see more of the on-screen action.
Of course, viewing in this manner doesn't produce the proper virtual reality experience. To get this, put your phone into the Google Cardboard headset and press the small cardboard icon in the bottom right-hand corner.
Sadly, there's no native way to watch the 360 videos on YouTube through the Gear VR, although there are workarounds that entail downloading each clip from YouTube.
Samsung's Milk VR service is somewhat of a stopgap solution for user-generated 360-degree videos, and it's technically only available in the United States. The selection is paltry compared to YouTube, but you'll be able to see Iggy Azalea perform on stage, go underwater diving with sharks, and watch an NBA Basketball game.
Make your own content
As you might imagine, creating 360-degree video is no easy feat. Even if you manage to create a multi-camera rig that shoots video from every direction (there are custom rigs available that utilitise as many as 16 GoPros), the harder part is actually editing all of those video files together into a seamless 360-degree movie.
At the
Google I/O conference
last May, Google announced a new virtual reality video platform called 'Jump' that it's hoping will make it easier for people to create spherical 3D virtual reality videos. It also partnered with GoPro to unveil a monster-sized Jump-compatible camera rig consisting of 16 GoPros called the
'360-Degree Camera Array'
.
The sheer size and cost of these rigs makes them unreachable for the average consumer, but creating 360-degree photos is something that anyone with a smartphone can achieve thanks to the Photo Sphere feature built into the Google Camera
app
for Android.

Read More ...
---
Go web slinging with the Amaysim data plan
Lots of data, minimal expense, and no lock-in contract to pin you down sounds like the new Australian dream. Well, it probably is for some.
And anyone looking for data to burn and flexibility to, er, flex might be tempted by
Amaysim
's latest top tier plan, which features 8GB of data for $49.90.
It also comes with unlimited standard talk and text, as well as 300 minutes of international calls – for those yet to discover that you can communicate cheaply with people overseas via the likes of
Skype
.
For those who feel 8GB is just too much data (it really isn't), Amaysim has also trimmed $5 off the price of its 5GB plan, bringing it down to $39.90, although if you want those 300 minutes of international calls the price goes back up to $44.90.
Neither of those appeal?
Compare all of Amaysim's plans
.

Read More ...
---
How to use your fitness band effectively
How to use your fitness band effectively
Now that there's a shiny new
fitness band
wrapped around your wrist, it's time to actually use it. Chances are you invested in this little strap in an attempt to find motivation to lead a healthier lifestyle, so we've decided to collate a handful of tips you should definitely take into account in order to get the most out of your wrist-based fitness gadget.
Goals
Almost across the board, the default step goal for these fitness bands is 10,000 steps. On average, most people only take about 5,000 steps a day.
Now while having the goal of doubling your activity is commendable, sometimes setting a smaller, more attainable goal is a smarter way to kick things off. You can always up the step goal once you're regularly hitting your stride. To get you started, why not set your goal at 7,000 steps and go from there.
As a side note, this strategy also works for trying to get more sleep – set a more achievable goal of seven hours, and try and work your way up to eight hours a night over a month or two.
Food intake
If losing weight is your long-term goal here, keeping tabs on what goes in your mouth is as important as the amount of calories you burn off.
Many of the leading fitness band apps have their own food tracking components, but as a general rule you'll be much better off using a third-party app like MyFitnessPal to keep tabs of your food consumption. It has a much more reliable database than the app your fitness band uses and it syncs nicely with most apps too.
IFTTT
Popular web automation platform IFTTT works with devices such as the
Fitbit Charge HR
and the
Jawbone UP3
, so if you're using one of those, you should definitely take advantage of this underrated service.
You can use it to do everything from Tweet your celebration dance when you hit your step goal, through to using it to remotely turn on your coffee machine or lights (with a compatible
WeMo
power plug, that is). The possibilities are endless, and you don't even need any creativity to get started – simply browse through other people's recipes for your channel and select which ones you want.
Activity tracking
Not every step taken is equal. The amount of energy you use walking to the toilet is not the same as what you require taking an hour long hike. While many fitness trackers will automatically detect when you do something a little more strenuous than cross the road for a coffee, it's still worth taking the time to actively recognise when you do go for a proper workout.
On many devices, you can just use the stopwatch function to record this data, but a better way is to use a third party app that syncs in with your band's app. Strava, Runkeeper and MapMyFitness are all good places to start, and offer the benefit of using your smartphone's GPS for even more data on your performance.
Working with friends
There are scientific studies showing that people are more likely to stick to an exercise regime if they do it with a friend. So it's definitely worth bringing that across to your fitness band. Try and make sure that you have like-minded friends using the same brand of band as you, and then take advantage of the competitive elements of your band's app.
Challenge your friends to duels, initiate challenges and treat your step counting as the competitive game against friends that it is destined to be. As soon as a challenge is finished, start a new one so that you are always competing for step-glory, and you'll watch the benefits roll in.
Keep it on your wrist
This one kind of goes without saying, but remember that you're only going to be counting steps when you're actually wearing your new fitness band. Those precious steps taking you from your bed to the shower each morning should be counted towards your overall total for the day, so go out of your way to make sure they are.
The majority of fitness bands are designed to be worn 24/7, and while not everyone is interested in keeping tabs on their sleep, ensuring you don't miss out on the steps from your midnight snack run goes a long way to ensuring you get the most out of your fitness purchase.

Read More ...
---
How to master Android Wear
How to master Android wear
The latest 5.1.1 version of
Android Wear
has made Google's smart watch platform featured on devices such as the
Moto 360
a lot easier to use on devices than previously. Rather than mixing voice commands, tasks and settings into a single menu – and hiding the apps behind the 'Start' option – the user interface has been split into three sections: apps, most recent and favourite contacts, and voice commands.
Updating your device
The first step is updating your smartwatch to the latest version of Android Wear. Tap on the smartwatch face to bring up the menu, scroll down to Settings > About > System updates to initiate the update process.
Your smartwatch will use your smartphone's Internet connection to pull the update down, and once it's ready, you can tap to open the installer.
Watchfaces
Being able to swap between watchface designs to suit your mood or fashion sense is half the fun of having a smartwatch.
Each Android Wear smartwatch ships with a selection of watchfaces out of the box, and you can access these directly from the watch by pressing and holding on the screen until you feel it vibrate, and scrolling horizontally to find a design you like.
If you don't like included watchfaces, you can download dozens more through the App Store. Open the Android Wear app on your smartphone, tap on the 'More' button next to Watch faces at the top, and scroll to the bottom to see the 'Get more watch faces' button to launch the watch face section on the Google Play store.
You can also create your own watchface by tapping on the 'My design' watchface and then tapping again on the settings icon.
Notifications
The notifications that appear on your smartwatch mirror the ones that appear on your smartphone.
If you want to prevent certain apps from sending notifications to your smartwatch, go to the settings icon in the top right on Android Wear and tap on Block app notifications. From here, add the apps you don't want notifications from.
By default, the latest notifications will appear as a card on the bottom of your screen. To open the notification, swipe up from the card and then swipe left to see the full notification. Keep swiping left to see the options you have of dealing with it.
Replies
One of the options for messages and emails is 'Reply'. This lets you use your voice to dictate a message. You can also draw an emoji or pick from a selection of canned phrases.
Apps
Like notifications, apps on your Android Wear smartwatch are mirrored from your smartphone. In other words, if there are matching smartwatch apps for anything installed on your phone, they will automatically be installed.
You may, however, decide to install apps on your smartphone specifically because it has a handy smartwatch equivalent. You can find good apps to install by going to Android Wear and tapping on the 'More' button next to Essential watch apps.
Voice commands
Google Now Voice commands enable you to do a variety of tasks simply by stating them in plain English. While the smartwatch is active, say 'OK Google', and you'll be able to do everything from asking about the weather and checking when your next meeting is to asking for directions to the nearest Chinese restaurant and calling your mum.
Music
Android Wear 4.4.2 added support for playing music directly off your smartwatch. To set this up, make sure you have the latest version of Play Music on your smartphone by going into the Play Store, switching to the My Apps tab, and tapping 'Update all'. Next, go to the Play Music app on your smartphone, go to Settings and tick the 'Download to Android Wear' box.
If you have music purchased outside of Play Music, you may need to upload them to the Play Music service and download them back to your device for this to work. Once the music has transferred, pair Bluetooth headphones to your smartwatch for smartphone-free music playback.
To do this, put your Bluetooth headphones into discoverable mode, then go to Settings > Bluetooth devices on your smartwatch, find the name of your headphones in the list, and complete the pairing process.

Read More ...
---
'Commutertainment' is not a word and Presto should feel bad for trying to make it one
Presto
claims its customers have embraced mobile streaming on the way to and from work, giving birth to the heinous term 'commutertainment'.
The surge in mobile usage in the mornings and evenings could certainly indicate that commuters are watching their favourite TV shows and movies as a way to relax before and after work. But while the evening surge between 5:00pm and 6:00pm makes sense, the morning surge surprises by taking place between 6:00am and 7:00am.
There are certainly unfortunate souls making their way to work at that early time, but it would be reasonable to assume that such a surge would occur later – say between 7:30 and 8:30 – when a much larger portion of the workforce hits the trains and buses.
Burnin' data
Despite this, it's an interesting trend. And if we can ignore the fact that coining 'commutertainment' is a drawing and quartering-worthy offence for a moment, Presto would have to thank the
increased data packages from Telstra
and other telcos for its customers' willingness to access content on the go.
Until
offline viewing
becomes the norm, customers will need ever more generous plans to engage in an activity as data-hungry as mobile streaming – even with low-res settings selected.
This development should also put the pressure on smartphone and tablet manufacturers when it comes to
battery life
expectations for their next generation of devices.

Read More ...
---
Twitch flips the switch on a new Australian data centre
As popular as the live streaming video platform
Twitch
is, it's safe to say that the quality of its viewing performance can at times be unsatisfactory for Australian users.
Thankfully, the service has taken our concerns to heart, and is remedying them by launching a new Australian data centre that should see the quality of local streams rise significantly.
Twitch made a big appearance at the PAX Australia convention in Melbourne this past week, with its global PR lead Chase telling
PC Gamer
that the service is "investing heavily in infrastructure to improve our quality of service for both broadcasters and viewers," and that it will "be rolling out a new datacenter in Sydney this month."
The service also conducted a Twitch Town Hall forum, which can be
watched online in its entirety
, that allowed the Twitch team to tell Aussie users about its vision for the service, while also taking questions from the audience members in attendance.
Twitch also stated that it's "building [its] Partnerships team in Australia to better assist our local broadcasting community", which is probably a good idea, as the successful launch of
YouTube Gaming
in August has
stolen some of Twitch's thunder
as of late.

Read More ...
---
Buying Guide: Best CPU: 10 top processors from AMD and Intel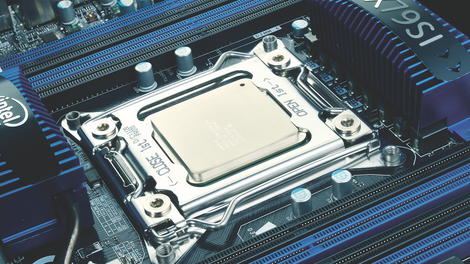 The top 10 processors
What makes a processor great depends on two factors: how much you want to spend on it and what you want to do with it. It doesn't seem logical to spend £100 on a processor destined to be at the heart of a gaming rig and you would probably be bonkers to spend £500 on a CPU only to do word processing: achieving the best possible value for your money is what we're after.
There's plenty of options available in the market, both from AMD and from Intel, and the concept of best value for money processor, while very much a debatable topic is one worthy of.
Obviously, your propensity to take things apart - and back together - as well as the specification of the rest of your system also come into play, but we digress.
There's also the fact that different options arise depending on where you are on the purchase curve: are you building a new computer or updating an existing one (and sticking to the existing motherboard).
And lest not forget the fact that some of us will be more confident than others when it comes to the art of overclocking while others may be tempted to buy second hand/burn-in CPUs.
To make things simpler for everyone, we've decided to narrow down the list to the more popular sockets and stock keeping units. So no server CPUs, soldered processors (embedded or laptop), obsolete sockets and, to pre-empt any further discussion, no non-x86 parts.
We also went for the cheaper SKU where possible (i.e. without cooler). Just bear in mind that stocks and prices change all the time (thanks Amazon Dynamic Pricing).
As always, if you think there are better Intel/AMD alternatives? Give us a shout in the comment section. So without further ado and in no particular order here are our top 10 processors in no order of preference.
1. AMD A10-5800K
Socket: FM2
Specification: 4C/4T, 4MB cache, boxed, 3.8GHz
Best for: Existing FM2 users looking to extend the lifespan of their systems.
This first choice is likely to be a bit controversial because it involved spending £70 on an APU (Application Processing Unit) that is more than two years old and has been built on an older 32nm manufacturing process. That, combined with the fact that it – the
AMD A10-5800K
- has a relatively high TDP of 100W explains why its turbo boost speed only hits 4.2GHz, a less-than-stellar 10%, boost although you should be able to overclock it further if you swap the bundled HSF for something beefier. The A10-5800K integrates a Radeon HD 7660D GPU, pushing its core count to 12 and the boxed edition comes with a three-year warranty. Check out our review of the
AMD A10-5800K
.
2. AMD FX-9590
Socket: AM3+
Specification: 8C/8T, 16MB cache, CPU only, 4.7GHz
Best for: Deep-pocket aficionados looking to extract the maximum from their AMD rig at all cost.
This is the best processor AMD has to offer to its consumer fans. This is a 2-year old Vishera-based product that has been etched on a 32nm technology – not even the 28nm one used by its own APU - and has a TDP of 220W. Intel's much maligned Pentium Extreme Edition 955 hit a relatively cooler 130W back in the days. Why include the
FX-9590
in this list? To quench the thirst of AMD fanboys mostly. With a total of 16MB cache (8MB L2 and 8MB L3) and a base clock speed of 4.7GHz (turbo boosted to 5GHz), it has proven to be a very, very difficult beast to cool. Check whether your motherboard and cooling system will support it before taking the plunge. Ebuyer sells it for £183, a price that (judiciously for AMD at least) excludes the heatsink and the fan. Yeah.
3. Intel Core i3-6100
Socket: Socket 1151
Specification: 2C/4T, 3MB cache, boxed, 3.7GHz
Best for: For those looking to build a solid system that is likely to last a few years.
If you want to do some heavy lifting but don't want to spend hundreds of pounds on a piece of silicon, then check out this processor. The
Intel Core i3-6100
is the cheapest Core processor based on the new Skylake architecture and you don't have to fork out a fortune for it. At less than £93, it is a bargain; true, you need to pair it with a motherboard with a decent chipset (Z710) in order to run faster memory (2.66GHz) but that isn't necessary. It is not a K-model and there are two SKUs, the 6100 (higher TDP and higher clock speed) and the 6100T (lower TDP, lower clock speeds) so make sure you choose the right one. Using a 14nm node, it reaches 3.7GHz with a 51W TDP; its two cores/4-thread configuration should make for a decent gaming gear and the 4K-capable Intel HD 530 GPU is clocked at 350MHz.
4. AMD Sempron 3850
Socket: AM1
Specification: 4C/4T, 2MB cache, boxed, 1.3GHz
Best for: Those looking to build a super cheap, basic PC and slap the AMD logo on it
At the other end of the spectrum is the
Sempron 3850
, AMD's cheapest quad-core processor. It sports a Kabini core and is built on a 28nm process which explains why its TDP only reaches 25W, almost one seventh of the FX-9590. Obviously, the fact that it runs at only 1.3GHz also helps a lot. Add in the fact that it comes with an integrated AMD Radeon HD 8280 GPU (basic but decent) and you get something that's better than most Baytrail-based system on the market. The best part though has to be the price. At £25.78, it is cheap especially as it includes the heat sink and the fan; that means that you can envisage getting a motherboard bundle for under £50. Shame that it has only one memory channel though. Note that the
Athlon X2 340
, a different beast altogether (a different socket and no GPU) is AMD's next cheapest processor costing just under £20.
5. Intel Pentium G3258
Socket: LGA 1150
Specification: 2C/2T, 3MB cache, boxed, 3.2GHz
Best for: Building an overclockable gaming machine on a very tight budget.
There are cheaper Intel processors on the market, the Celeron G1840 being the cheapest we sourced. However, the
Pentium G3258
is probably the best option at the low end of the market for a good reason. It is an excellent overclocker; at just over £52, this Haswell part sports 3MB L2 cache, hits 3.2GHz on its two-core, two-thread setup with a TDP of 53W. What makes it special though is that it has an unlocked multiplier, essentially Intel's way of saying thanks to the enthusiast community (The G3258 was launched to mark the 20th anniversary of the Pentium brand). Don't buy it if you only want to run it at 3.2GHz. Get a decent aftermarket heatsink fan and you can almost certainly look pushing it beyond 4GHz. Just make sure you pair it with a capable motherboard and don't push it too much (watch the temperature).
6. Intel Core i7-6700K
Socket: LGA 1151
Specification: 4C/8T, 8MB cache, boxed, 4GHz
Best for: The bleeding, cutting edge from Intel with an inclination for extreme overclocking.
This is Skylake, Intel's sixth Core generation (yes, 6th). The
i7-6700K
, which cost just under £300 at Eclipse Computers, is the company's most powerful Skylake model and It will replace the Broadwell-based desktop processors in the short term; we've got a pretty powerful processor with four cores, eight threads, 8MB cache, a base clock speed of 4GHz, a turbo-boost of 4.2GHz and an Intel HD Graphics 530 subsystem inside. Overclock is what may get some of us excited; this is a K-model and one built on a 14nm process. Pair that with a decent 100-series chipset, an oversized HSF and a couple of overclocker-friendly DDR4 memory modules and watch it fly. 5GHz anyone (although watch out for the 91W TDP)? Check out our review of the
Core i7-6700K
.
7. Intel Core i5-4690K
Socket: LGA 1151
Specification: 4C/4T, 6MB cache, boxed, 3.5GHz
Best for: Building a mid-range system with some serious overlocking potential.
There is a good reason why the
Intel Core i5-4690K
is the best-selling processor on Amazon. This Devil Canyon's part is one of the most, if not the most affordable K-series processor from Intel's Core range at £168 and as such can overclock fairly easily with modest efforts. It has a base frequency of 3.5GHz with many users reporting being able to hit 25% increase in speed using a decent aftermarket HSF. It doesn't come with hyper-threading but for the price, just under £168, that wasn't expected. The processor has 6MB L2 cache, is built using a 22nm process, has an 88W TDP and integrates an Intel HD Graphics 4600 GPU.
8. AMD FX-8320E
Socket: AM3+
Specification: 8C/8T, 8MB cache, boxed, 3.5GHz
Best for: Anyone looking for cores, a lot of them, on a tight budget.
Meet the
AMD FX-8320E
; this is the cheapest 8-core processor on the market and costs a smidgen under £100 at Amazon. It is built on a mature 32nm node which explains why it has a high TDP (95W) although not that high given that it is clocked at 3.2GHz with a boosted speed of 4GHz. But don't get your hopes too high though; on most tasks, it will be outperformed even by the modest Haswell Core i3 but will truly shine when you throw multi-threaded jobs (encryption, encoding etc) at it, where it can beat even the more expensive Core i5 parts. What's more, many users have been able to overclock this part easily using a non-stock heatsink fan, some up to 4.8GHz. You can read
our review of the FX-8320E
.
9. Intel Core i7-5820K
Socket: LGA2011-v3
Specification: 6C/12T, 15MB cache, boxed, 3.3GHz
Best for: Building a relatively powerful system that can do games AND do some serious number crunching.
With AMD being a mere shadow of itself, Intel has gone back to releasing products that require a new socket on a quasi-yearly basis; great for sales, not great for customers as it hampers upgrades. The
Core i7-5820K
, a Broadwell part, is no exception; it uses yet another socket aimed at the performance and server market. What makes this little processor worth listing here is the fact that it is a 6-core part and doesn't actually cost a lot. At £289.95, at Amazon, it's a decent deal. Add in 15MB cache, 12 threads and 28 PCI Express lanes and you get a compelling compute solution. Shame about the TDP, a whopping 140W for a part that's clocked at 3.3GHz.
10. AMD A10-7870K
Socket: FM2+
Specification: 4C/4T, 4MB cache, boxed, 3.9GHz
Best for: Building a decent e-sport rig on a shoe-string budget.
AMD bet the company's future on APU which combines the traditional processor (CPU) with the graphics processing unit (GPU). The application processing unit was born and with it the promise of better integrated graphics. The
A10-7870K
is currently AMD's top performing APU for desktop and comes with a rather affordable £105.98 at Amazon. It is built on a 28nm process, clocked at 3.9GHz, has four CPU cores and eight graphic cores and manages to keep the power dissipation south of 100W. Just make sure you use two memory modules (highest clock speed possible) to pair with the APU. AMD says it was designed to run most mainstream games at 30FPS at 1080p, so should make thrifty/cash-strapped gamers happy.

Read More ...
---
Review: Sonos Play:5 (2015)
Intro, design and features
Sonos has always been the poster child of music streaming. Its contained service takes the idea of filling up the rooms in your house with music and makes the process simple, never letting the end user see or have to deal with the complicated technology that makes this work.
For years it was dominant in the music streaming field but it was an area that many companies hadn't entered. In 2009, when the first Play:5 was launched (it was originally known as the S5), it was pretty much standalone in its plug-and-play capabilities. Skip to 2015 and Sony, Samsung, Bose, Denon and even Pure are sniffing around audio streaming - each with their own take on multi-room systems.
To make sure that it stays on top Sonos has completely redesigned its flagship speaker, the Play:5, and brought with it its most significant software update in years, in the form of Trueplay.
Design
The new-and-improved Sonos Play:5 is a Play:5 in name only - it's been completely re-engineered by Sonos. No part has been left the same. It may have that similar lozenge look that the original Play:5 had, but its edges are rounder and the flat foot that was found on the original has completely disappeared, making way for very small legs.
These leg rests are on both the bottom of the Play:5 and the side, because this time around you can use the speaker in either a horizontal or vertical fashion - a sensor inside determines which orientation the speaker is set in and adjusts sound quality and controls accordingly. This also means that you can pair up two Play:5 speakers for stereo sound, which would be a pricey but brilliant way to re-invent any home cinema system.
The physical buttons have gone from the top, too. Sonos' band of designers and engineers have embraced touch controls, making use of a capacitative top that is signified by the logo in the middle of the device.
'But won't a logo on the front mess with the acoustics?' we hear you cry - Sonos has thought about this and made it 'acoustically transparent' thanks to 800 holes lasered into the material. This is alongside the 60,000 holes that make up the grill.
According to Sonos, the designers had a fight on their hands to keep the logo tag where it is but we are glad they did - it acts as a central point for the touch control. A control that now allows you to track back and forward through songs, something that has been missing on Sonos' other touch controls. Considering there's no plus or minus signs to point you in the right direction for the touch panel, this is a clever bit of design. It makes something that's all-but invisible feel intuitive to use.
Colour-wise, there is a choice of black or white for the chassis - the grill stays black no matter your choice.
Looks-wise, the Play:5 is definitely a lesson in reduction. There's nothing on the chassis that doesn't need to be there. It's sleek, minimal and will fit easily into any home, not matter the decor.
Features
Round the back things have been simplified, too, with just an Ethernet port, a 3.55mm audio port and a button you need to press to sync the Play:5 with your existing setup. The arrival of this button means that setting up the Play:5 is one of the easiest things to do, though there is a small caveat to this.
My current Sonos setup is WiFi only - I don't have any tethered to an ethernet port. The Play:5 can also work perfectly well on a wireless setup but our unit did need to be connected to ethernet on initial setup. This isn't really an issue but it did mean I had to unplug it from the dining room, cart it over to the router in the lounge and set it up again.
Having to unplug and re-plug in the Play:5, though did mean I paid attention to the unit's plug. It's clear that the designers, in a very Apple was, have made sure that even the plug looks great.
The way the lead has been sealed within the system compliments the minimal look of the Play:5 brilliantly. It's a small detail but if they are that meticulous about the plug then you know the rest of the device is going to be built well.
A sole ethernet port means that the Play:5 has lost an ethernet connection in this iteration. It also doesn't have the optical port that can be found on the Sonos Playbar.
Underneath the grill, things have dramatically changed. Instead of two mid-woofers, there's now three 10cm drivers powering the mid range. These are backed by two 20mm tweeters situated on the left and right of the device (in cones) and one 22mm tweeter in the middle.
This is by far the most powerful speaker Sonos has created - it built these components by taking a look at what was in the Play:1 and upgrading the drivers accordingly.
All of this is nestled beneath a sealed acoustic enclosure. Again, this is a marked difference from the original Play:5, which was vented. While it has meant Sonos has had to do some clever things to make sure the heat of the speaker escapes, it's promising that this improves the bass and clarity of the sound, while making sure extraneous noise is kept away.
Setup, performance and verdict
Setup
As mentioned before, setting up the speaker takes minimal effort. Load up the Sonos app, click Add New Speaker and press the sync button on the back. If you do this with an iOS device then it will also ask you to reconfigure your setup using Trueplay.
Trueplay is a new software feature that isn't just for the Play:5, it is being rolled out to to all Play:1, Play:3 and Play:5 devices . It has been made to artificially create a better sweet spot for your home. The idea being that unless you are an audio enthusiast, your Sonos speakers won't be in the right position to offer that perfect equilateral triangle sweet spot sound.
A speaker that hasn't been through the Trueplay process will have a red dot beside it in the app. I clicked on this and was made to watch a video that shows just how to use Trueplay. Essentially, you slowly walk around the room waving your device (I was using an iPad) so that the software can sonically map the room your are in.
It's a little strange to walk across a room while the software fires zaps and other strange noises at your Sonos setup, but the whole thing is over in around 45 seconds and the results are definitely audible - although in all three rooms I used it, it said that not much had changed because the speaker positioning was pretty good.
Sonos believes this software will change the way it makes speakers in the future and I am inclined to agree. It's the easiest way I have found to tune to the speaker to the room you are in - and not once did it feel like I was heading into audiophile territory. And, frankly, for a £429 ($499 USD, $749 AUS) speaker that should never be the case.
If you aren't ecstatic with the results then you can always use the EQ controls to get the speaker sounding as you want it. In my tests I didn't have to.
It's bad news for Android users, however, as Trueplay isn't coming to the OS anytime soon. This is because the quality of Android mics vary too much from device to device that Sonos just didn't want to take the chance. The Trueplay process only has to be done once, though (unless you move the speaker) so it may be worth getting and iOS-toting friend in to give your audio setup a Trueplay boost.
Performance
The Sonos Play:5 is a stunning-sounding speaker. It's the most powerful speaker Sonos has ever made and this is echoed in its sound reproduction. Testing took the form of a number of genres, to make sure that all aspects of the sound were listened too.
For the lower levels, among other's, The Bug's Lower Dart was listened too. The Dancehall bass reverberated well, without a hint of sludge. Sonos has done well to make this a sealed speaker unit as it really handles bass well. Kendrick Lamar's King Kunta also sounded exceptional especially when turned up loud. And the Sonos Play:5 can definitely do loud - thanks to the three mid-range speakers found in the chassis.
A Tribe Called Quest's Walk on the Wild side was used to test clarity and sounded great. I even noticed the slight slip where the sample loops which I hadn't before, even with headphones on. The break of Kurt Cobain's voice on Nirvana Unplugged's The Pines also sounded beautiful when played back on the Play:5. The Play:5 is very good at picking up these types of nuances.
Tala Impala's Currents was used to test the high- and mid-ranges and again things sounded great. The myriad instruments used in the song never sounded muddled, there's was a decent amount of clarity and offering a wider soundstage than you would normally expect from a speaker of this size.
High-res audio lovers will be disappointed, though. Currently Sonos delivers sound up to 16-bit/44.1kHz. High-res audio isn't supported and it doesn't look like it will be anytime soon. You will have to wait for Apple Music support as well, although this is currently being developed and should ship soon.
Spotify, Google Play Music, Tidal and others are all available through Sonos, but I really hope the software is upgraded soon. There were times when I was lost in the app, not knowing what was queued up audio wise and services such as Spotify just don't look as nice through the app. Given Spotify Connect is gaining in popularity, Sonos will definitely have to counter this with some UI upgrades of its own. Something I am sure it is working on.
What we liked
The Sonos Play:5 is a stunning speaker for its price range - yes, it's premium but the so is the sound. Its minimalist design will please even the most fussy and the new touch controls are effortless to use. The sound that comes out of this thing is impressively loud and audio does distinctively change when Trueplay is used.
What we disliked
The sound is so good, you may not feel like you need another to pair up for stereo - which is a shame, as this functionality is decent. The small 'feet' that are on both the bottom and the side of the device and unobtrusive but you do know they are there, regardless of which orientation you have the speaker in.
Trueplay really does feel like a game changer but we wonder if people will actually be willing to use it - I did feel a little embarrassed walking around my room wafting my iPad, nothing like the cool, calm person on the demo video.
Limitations of Sonos' app are also starting to show and I would have liked to have seen Apple Music launch with the speakers.
Verdict
The Sonos Play:5 continues Sonos' slow slew of impressive hardware releases. It's a great-looking speaker with sound that is far more overpowering than the size of the speaker warrants. It does feel, however, that this may be the first release by Sonos that will be overshadowed by a software update. Trueplay has the potential to transform the sound of Sonos speakers, no matter where they are in the room and that is a powerful tool to have.
Even if you don't fancy purchasing the Play:5 but already have a piece of Sonos kit, because of Trueplay your hardware is about to get an impressive upgrade.
The Play:5 is a fantastic upgrade from Sonos, one that was needed given how crowded the wireless streaming marketplace has gotten. It's a speaker that compares admirably to those in its price range - both in looks and in sound.

Read More ...
---
Now Facebook wants to be your Local Market too
Mark Zuckerberg and his team of engineers seem keen to spread Facebook's capabilities way beyond the social network's original remit - from
digital assistants
to
virtual reality
- and now it looks like they've got their eyes on the buying and selling scene as well.
A select number of users have spotted
a new Local Market feature
living inside the Facebook app, a feature that lets you buy and sell goods in your local area. There's been no official news from Facebook and it appears the Local Market option is in the very early stages of testing right now.
Eventually, it could become a fully fledged competitor to eBay, Amazon, Etsy, Craigslist and other similar sites - anywhere you can buy and sell stuff with your neighbours. Alternatively, Facebook could ditch it altogether if these early trials don't go well.
Buyer (and seller) beware
The Local Market page is apparently built on top of existing local Facebook groups where items are already bought and sold - so it's not so much a completely new feature as a better way of finding these pages, complete with improved search and organisation.
Some of the categories spotted by testers include music, property, autos, gardening, DIY, clothes and beauty. No matter what you're after - or what you need to flog - it looks as though Local Market will have you covered.
We should know more if and when Facebook makes the feature official. If it does get the green light then it'll be one more reason to keep Facebook installed on your phone beyond those inane status updates and photo posts from people having a better time than you are.

Read More ...
---
techradar launches its November How-To Challenge
November is here and as the temperature drops and the nights grow longer it's the perfect time to give the technology in your life an overhaul, which is why techradar has launched its
November How-To Challenge month
.
Throughout November we'll be showing you how you can improve your tech, giving you expert advice as well as tips and tricks to help you get the most out of your gadgets.
Each week has a different theme, with the first week concentrating on improving your computers. We'll show you how to make your PC run faster, how to improve
Windows 10
and a whole lot more.
In the second week we'll move on to looking at how you can improve your smartphone – including essential tips on how to give its battery life a boost.
Week three will concentrate on technology that can revolutionise our lifestyles. We'll show you how to get fit using gadgets, as well as turning your home into a high tech wonderland.
The final week of the November How-To Challenge will focus on brushing up your photography skills. We'll have advice from professional photographers that will help make your shots look better than ever before.
YouTube : https://www.youtube.com/watch?v=XMvohRzxoLo&feature=youtu.be
Get competitive
Each week we'll be encouraging readers to show us proof of how the guides are helping improve your tech and we'll also be picking one overall winner for the whole month who smashed all of our challenges.
They'll get a special techradar prize that isn't normally available to the public, and you can also share your own tips and tricks which we'll put together in a special "best of" article at the end of the month.
So if you want to improve every area of your tech in just one month, make sure you log on to Facebook and subscribe to our
November How-To Challenge event
.

Read More ...
---
Vodafone the latest company to be hit by hackers
Hackers have managed to access some 1,827 customer accounts at Vodafone, the company has confirmed. Mobile telephone numbers and bank sort codes are among the information leaked, although credit and debit card numbers were not exposed.
"We can confirm that Vodafone UK was subject to an attempt to access some customers' account details between midnight on Wednesday 28 October and midday on Thursday 29 October," the company
said in a statement
. The affected accounts have now been blocked and if yours was among them you should have already been contacted by the firm.
"The information obtained by the criminals can not be used directly to access customers' bank accounts," adds the company. "However, this information does leave these 1,827 customers open to fraud and might also leave them open to phishing attempts."
Phishing expedition
That means keep an eye on your bank accounts and be very suspicious of any dodgy-looking emails that purport to come from Vodafone or your bank asking you to follow a link to log in somewhere on the web. Vodafone is working with the National Crime Agency (NCA) to investigate the incident.
The firm says if you're not one of those 1,827 people then your data remains safe and sound. According
to the Guardian
, the hackers obtained email addresses and passwords from a third-party source, enabling them to access the accounts in question.
Just over a week ago TalkTalk's databases
suffered at the hands
of a group of cybercriminals, and there have since been three arrests in connection with that attack. It's yet more proof that the old email address and password combination has had its day - but we're all stuck with it until
the next-generation alternatives
are more widely adopted.

Read More ...
---
How to share desktop backgrounds between PCs with Windows 10
Introduction and syncing images
Back in Windows 7 and 8, you could get desktop backgrounds that changed regularly by subscribing to dynamic feeds from Bing, but those feeds don't update any more. However, thanks to the sync options in
Windows 10
, you can still get a range of desktop images on all your Windows 10 PCs, and your Windows 8 systems as well – you just have to look in slightly different places to get more detailed controls.
Make sure you've
activated Windows 10
before you try to change your desktop background; it won't change until you do. For sync to work, you have to sign in to Windows with a Microsoft account, so that you can sync settings between different PCs in the background. Unless you've turned off settings sync already, you'll automatically get the desktop background or theme from the other PCs you've already used that account with.
If you want to check that, or you want to manage which PCs your desktop image syncs to (because the resolution may not work on all your devices), go to the Accounts section of the Settings app and look under Sync your settings. You want to have both Sync settings and Theme set to on. If you have three PCs, turning theme sync off on one of them will keep any changes you make local and your other two PCs will still share the same desktop background.
Touch friendly
In
Windows 10
, you still choose your desktop background by right-clicking on the desktop and choosing Personalise. But this now opens the Personalisation section of the Settings app rather than the control panel.
The options are far simpler, so they're easier to work with on a touchscreen (especially if you have a small tablet), but all you can do is choose the single image or folder of images, how to fit the images on screen and how often to rotate images. But you can't choose a different image for each monitor if you have more than one. If you're syncing a set of images, you'll see some of them but you can't see the name of the folder they're in to add more pictures.
Even if you're syncing a set of images, the Background setting will often show Picture – change it from Picture to Slideshow to change how often you'll see a new image (you can pick different intervals between every minute and once a day). You'll only see the option to shuffle images (so they appear in a random order) if you have Windows 10 build 10525 or higher.
Images won't change when you're running on battery unless you go into the advanced power settings for your power plan and change Desktop background settings, Slide show from Paused to Available under Battery – to save power, leave that turned off and just right-click the desktop and choose Next desktop background when you fancy a new look.
You can still set shuffle in the Registry if you're comfortable doing that. Open the Registry Editor and navigate to HKEY_CURRENT_USER\Control Panel\Personalisation\Desktop Slideshow. Open the Shuffle DWORD and set it to 1 to shuffle images or 0 to show them in order.
Themes and old Control Panel
Go back to themes
There is a section of Personalisation called Themes, which has links to the sound, cursor and icon settings that are part of a theme – though as separate dialogs rather than one common tool. The Theme settings link brings up a control panel where you can choose from existing themes – and if you're syncing a theme that started on a
Windows 8
PC, where you could set colours, images and sounds at the same time, that's where you'll find it, but you can't edit it from there.
It's also not clear how you create a new theme and name it so you'll recognise it on other PCs – make changes to your desktop background in the Background section, then open Theme settings and click Save.
If you want to navigate to the desktop background folders in Explorer, the default wallpapers are in these three folders:
C:\Windows\Web\4K\Wallpaper\Windows
C:\Windows\Web\Screen
C:\Windows\Web\Wallpaper
Your synced desktop background images will be in:
%LocalAppData%\Microsoft\Windows\Themes\RoamedThemeFiles\DesktopBackground
That's a hidden folder inside your account folders – you can type it into Explorer, complete with the %LocalAppData% shortcut and it will open so you can add or delete images. You can also type (or paste) the location into browser dialog boxes to save images straight there.
Go back to the control panel
If you find all this harder to work with than the old control panel options, you have two choices. You can make your changes on a Windows 8.1 PC and let them sync across.
Or press Windows-R and type in this command to open the full Desktop Background control panel with all the advanced options for working with desktop backgrounds, where you will see all the images in your theme, and the name of the folder they're in (and get the options to shuffle images, and rotate images even when your PC isn't plugged in). The command is:
rundll32.exe shell32.dll,Control_RunDLL desk.cpl,,@desktop
If you have multiple monitors and you want a different image on each, you can right-click the image for the first monitor in this control panel and choose Set for monitor 1, then repeat for each image and each screen.
If you find you're using this control panel a lot, you can make a shortcut for it. Right-click on the desktop and choose New, then Shortcut. Fill in the same command as the location then click Next and fill in the name as Desktop Background control panel. Click Finish to save the shortcut on your desktop.
If you want to change the icon, right-click on the shortcut and choose Properties; on the Shortcut tab choose Change Icon. You can find the system icons in % SystemRoot%\System32\imageres.dll. Then you can right-click and choose Pin to Start or Pin to Taskbar – if you want to keep your desktop clear, you can delete the shortcut from your desktop once you've pinned it, or leave it there to remind you.

Read More ...
---
Available Tags:
Android
,
AMD
,
Intel
,
Facebook
,
techradar
,
Windows
,