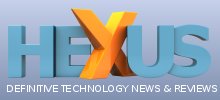 Nvidia pledges Game Ready drivers "for all the hot titles"

Holiday 2015 games include Fallout 4, Star Wars: Battle Front, and Call of Duty Black Ops III.

Read More ...
---
Windows 10 is the OS of choice for nearly a third of Steam gamers

And on Sunday, Steam broke a record with 13,480,916 concurrent users.

Read More ...
---
Mozilla claims latest Firefox 42 release offers "the most privacy"

It's all down to the improved Private Browsing and Tracking Protection features.

Read More ...
---
Acer adds pair of 27-inch monitors to Predator XB1 Series

The Predator XB271HU offers 2560x1440 and the XB271HK offers 3840x2160 pixels.

Read More ...
---
Investigatory Powers Bill: ISPs to keep 1yr of your browsing history

Access to the records will require judicial authorisation.

Read More ...
---
Available Tags:
Nvidia
,
Windows
,
Steam
,
gamers
,
Mozilla
,
Firefox
,
Acer
,