Samsung SSD 950 Pro M.2 performance preview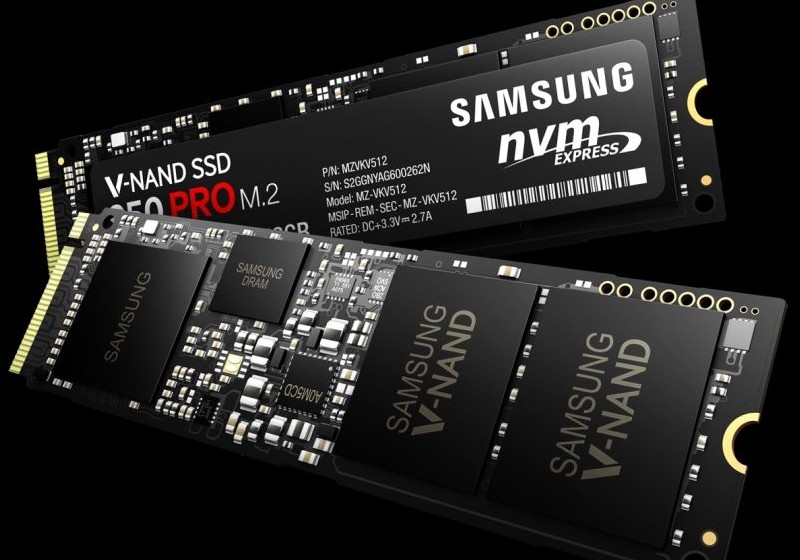 While M.2 drives are nothing new to the PC community, many manufacturers like Samsung have been holding off on developing drives for the retail market until more devices were able to utilize them. We have finally reached the point where a large enough portion of new motherboards and laptops include...


Read More ...
---
Twitter shares tumble as user growth slows to a snail's pace
Twitter on Tuesday turned in another disappointing earnings report that sent shares plummeting in after-hours trading.


Read More ...
---
Researchers confirm Atoms won't move when you're looking at them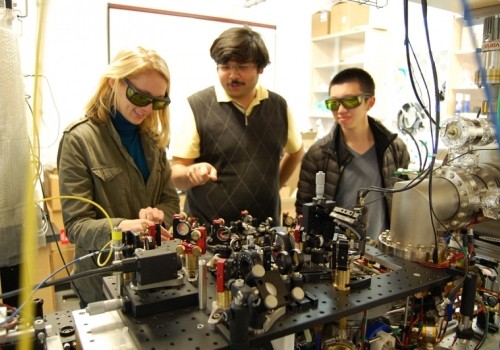 As a group of Cornell physicists have recently discovered, atoms won't move while observing them. In their tests graduate students Yogesh Patil and Srivatsan Chakram locked a particular gas, consisting of roughly a billion Rubidium atoms, in a vacuum chamber to cool. They then dangled the mass between a set...


Read More ...
---
Honda previews new fuel cell vehicle with 300-mile range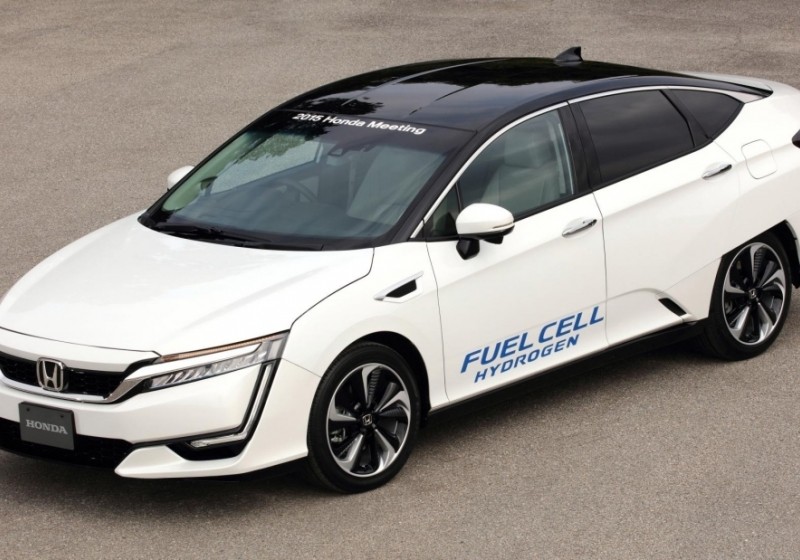 Honda is planning to unveil its new fuel cell vehicle at the Tokyo Motor Show on Wednesday; a day ahead of the big reveal, the company invited journalists to its Research and Development Center outside the city for a sneak peek.


Read More ...
---
Strong iPhone sales, international growth produce another record-setting quarter for Apple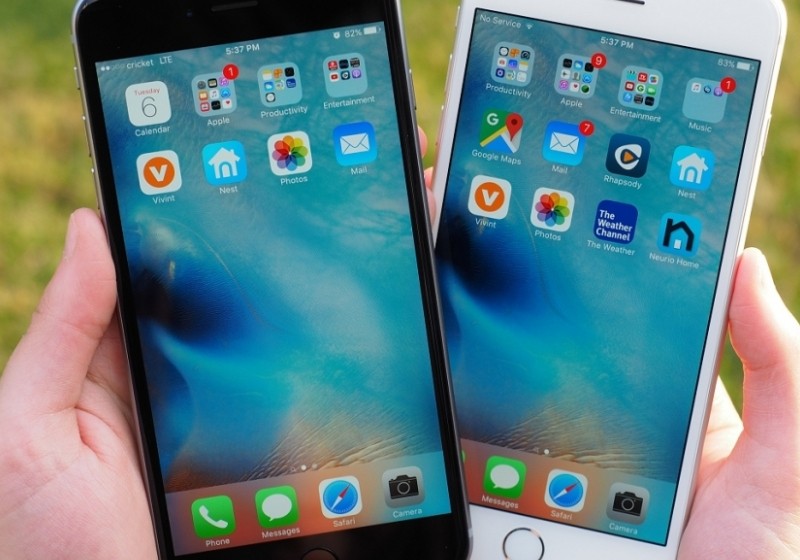 Apple on Tuesday posted its fiscal fourth quarter results. For the period ending September 26, 2015, the Cupertino-based company reported revenue of $51.5 billion with a net profit of $11.1 billion, or $1.96 per diluted share. Gross margin for the quarter was 39.9 percent.


Read More ...
---
Like Amazon, Walmart also wants to use drones for home delivery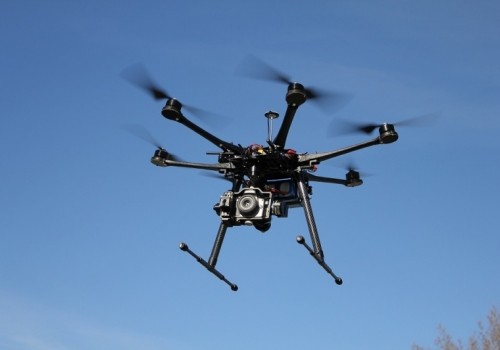 Amazon and Walmart have been locked in a battle with each other for several years now. In the near future, the two retailers may be waging war in the skies above… metaphorically speaking, of course.


Read More ...
---
Facebook update adds new information 'cards' to revamped notifications tab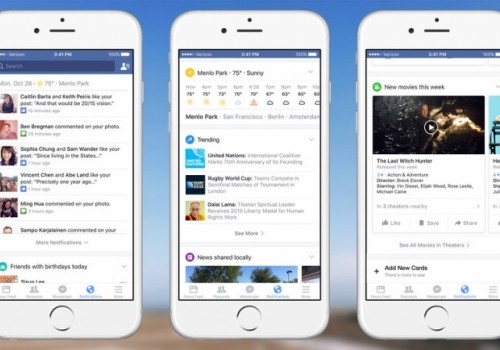 Although Facebook has changed and introduced many features over the years, one thing it has never altered is the notifications tab. But now, Facebook has announced that is rolling out an update for its Android and iOS app bringing with it an "expanded, personalized notifications tab" that will display more...


Read More ...
---
Learn to code by building games in Unity: Save over 80% on this in-depth course
It was used to build "Angry Birds" and "Assassin's Creed: Identity"...now, use Unity3D to build your awesome game idea with this Unity Developer course bundle - now only $35 in the TechSpot Store.


Read More ...
---
European Parliament OKs Internet fast and slow lanes, net neutrality takes a back seat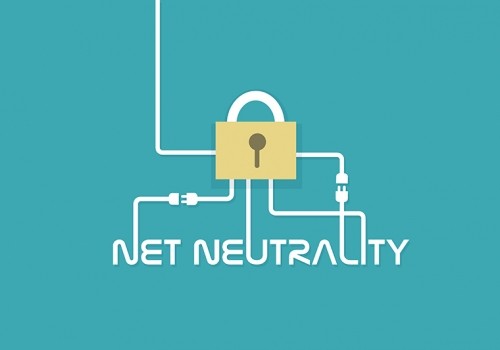 Here's some bad news for net neutrality supporters. Ars Technica reports that the European Parliament voted today in favor of creating Internet fast lanes and slow lanes. Advocates of the vote say it will encourage innovation in the EU, but those against it say it creates an unleveled playing field...


Read More ...
---
Motorola unveils flagship Droid Turbo 2 with shatterproof display, Droid Maxx 2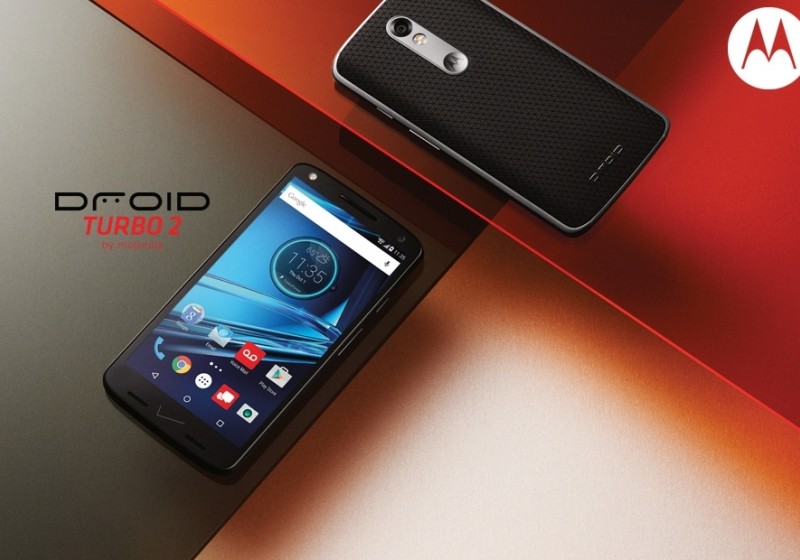 Motorola and Verizon on Tuesday unveiled a pair of new Droid-branded smartphones – the Droid Turbo 2 and the Droid Maxx 2 – at a press event in New York City. The Droid Turbo 2 is arguably the more interesting of the two as the flagship sports a shatterproof screen,...


Read More ...
---
Got a music question for Siri? If you don't subscribe to Apple Music, she may refuse to answer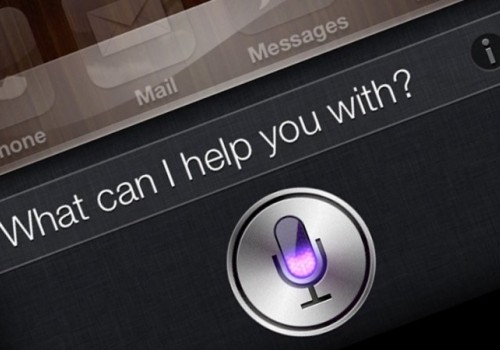 Siri, Apple's intelligent personal assistant and 'knowledge navigator,' is designed to make iPhone users' lives easier. But it appears, however, that Siri is a lot more helpful to those who have signed up for certain Apple services. One example of this is Siri's refusal to provide music information to those...


Read More ...
---
AT&T Data Perks offers snippets of data to complete various tasks
Taking online surveys in exchange for money or some other benefit is a strategy that's been around for decades now. The majority of such offers can safely be categorized as scams although AT&T's latest promotion is one of the few exceptions. Whether or not it's worth your time, however, will...


Read More ...
---
The new HTC One A9 will get much more expensive next week
When the HTC One A9 was first announced with a price of $399.99 in the United States, it seemed like a decent enough deal. The phone features a decent metal build (that looks suspiciously like an iPhone), mid-to-high-end specifications, and the latest version of Android.


Read More ...
---
Investigation into TalkTalk security breach leads to arrest of 15-year-old in Northern Ireland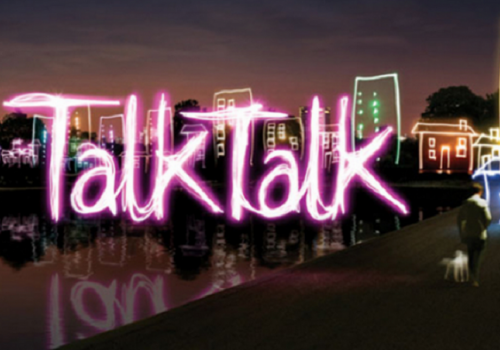 TalkTalk Telecom, one of the UK's largest wireless and broadband providers, suffered its third security breach last week. Early reports, corroborated by a group known as the TalkTalk Hackers, suggested the attack may have been the work of Islamic militants.


Read More ...
---
SXSW festival cancels two gaming panels after receiving "threats of violence"
The SXSW International - an annual set of music, film, and interactive conferences and festivals held in Austin, Texas – has announced the cancellation of two panel discussions on game culture scheduled to take place at next year's event due to threats of violence.


Read More ...
---
Radeon and GeForce GPUs work well together in DirectX 12 multi-adapter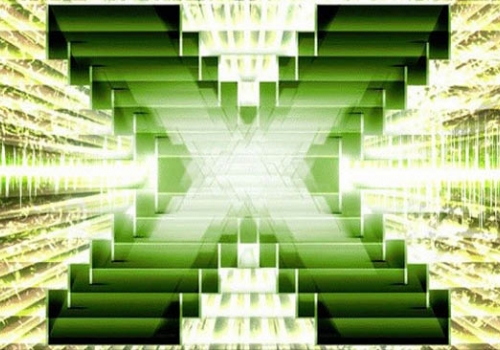 DirectX 12 comes with a ton of new features that game developers can harness. One of the coolest of these features is multi-adapter support, which allows you to utilize the power of multiple non-identical GPUs at the same time.


Read More ...
---
Dual-screen LG V10 is coming to AT&T and T-Mobile this week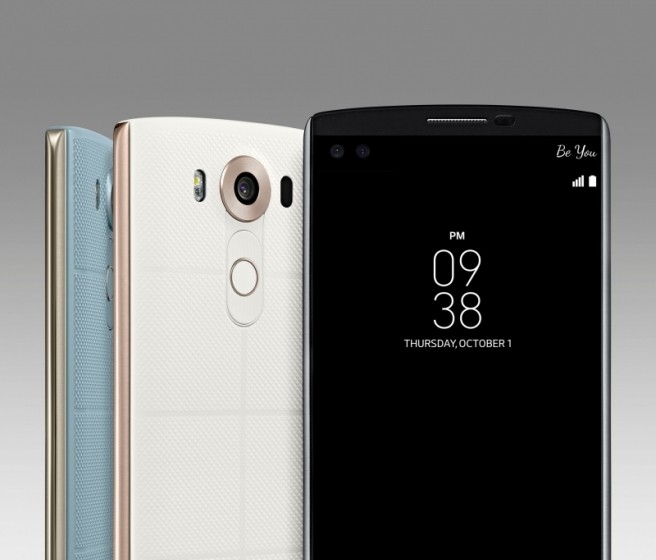 Revealed earlier this month, the LG V10 boasts high-end specs with a twist -- a slim horizontal display accompanying the front-facing camera. Only a few weeks after its launch in South Korea, it's now coming to American mobile networks T-Mobile starting October 27th and AT&T on the 28th. ...


Read More ...
---
Pico poised to do for beer what Keurig did for coffee
Brewing your own beer at home is a hobby that many are no doubt interested in yet once you realize how much time, work and free space is needed to do so, you'll probably look for another hobby. Fortunately, microbreweries are growing in popularity across the country, allowing lovers of...


Read More ...
---
The Xbox One gets Windows 10 on November 12th
Microsoft has been teasing a big update for the Xbox One for a couple of months now, but today the company finally unveiled when users will be able to get their hands on it: November 12th.


Read More ...
---
Pinterest for Android 5.5.3
Pinterest is a tool to find your inspiration and share it with others. Use it to collect things you love, organize and plan important projects, and more.

Read More ...
---
Tunngle 5.7
Tunngle is a revolutionary p2p VPN tool that delivers the best online entertainment experience. Tunngle is designed to allow PC gamers to comfortably play their LAN Games over the Internet.

Read More ...
---
PRTG - Free Network Monitor 15.4.20.4491
PRTG Network Monitor is the powerful network monitoring solution from Paessler AG.

Read More ...
---
fre:ac (formerly BonkEnc) 1.0.26
fre:ac is a free audio converter and CD ripper with support for various popular formats and encoders. It currently converts between MP3, MP4/M4A, WMA, Ogg Vorbis, FLAC, AAC, WAV and Bonk formats.

Read More ...
---
Dolphin Browser for Android 11.5.0
Simplify your mobile life. Let Dolphin do all the work so you don't have to. Dolphin Browser is the world's first Gesture, Sonar and Add-on enabled mobile web browser on Android.

Read More ...
---
K-Lite Mega Full Codec Pack Beta 11.5.9
Collection of codecs and related tools. The K-Lite Codec Pack is a user-friendly solution for playing all your movie files.

Read More ...
---
Sysinternals Suite October 27, 2015
A bundling of dozens of selected troubleshooting Sysinternals Utilities.

Read More ...
---
Wireless Network Watcher 1.90
Wireless Network Watcher is a small utility that scans your wireless network and displays the list of all computers and devices that are currently connected to your network.

Read More ...
---
Smultron for Mac 8.1
Open-source text editor written in Cocoa for Mac OS X Panther with many of the features that you might need.

Read More ...
---
RedCrab The Calculator 5.3.1
RedCrab is a scientific calculator with a full screen formula editor.

Read More ...
---
ToDoList 7.0.7
ToDoList is a rare form of task management tool, one that allows you to repeatedly sub-divide your tasks into more manageable pieces whilst still presenting a clean and intuitive user experience.

Read More ...
---
Windows Firewall Control 4.5.4.4
Windows Firewall Control is a nifty little application which extends the functionality of the Windows Firewall and provides quick access to the most frequent options of Windows Firewall.

Read More ...
---
Second Life 3.8.6
The largest-ever 3D virtual world created entirely by its users.

Read More ...
---
Dropbox Experimental 3.11.40
Dropbox allows you to sync your files online and across your computers automatically.

Read More ...
---
TSR Watermark Image 3.5.3.1
Professional photo watermarking software - Easy, fast and fully featured batch photo watermarking.

Read More ...
---
Kaspersky Virus Removal Tool 2015.10.27
The Kaspersky Virus Removal Tool application was designed to be another virus scanner and detection software from Kaspersky

Read More ...
---
Wise Registry Cleaner 8.81
Wise Registry Cleaner is one of the safest Registry cleaning tools available in the market today.

Read More ...
---
SysInternals RAMMap 1.40
Have you ever wondered exactly how Windows is assigning physical memory, how much file data is cached in RAM, or how much RAM is used by the kernel and device drivers?

Read More ...
---
Instagram for Android 7.9.2
100 million users love Instagram! It's a free, fun, and simple way to make and share gorgeous photos on your Android.

Read More ...
---
WinRAR 5.30 Beta 6
The latest beta of the powerful archive manager. Create and decompress RAR, ZIP and other files downloaded from the internet.

Read More ...
---
Adobe Shockwave Player 12.2.1.171
Play 3D games, view product demos, online learning applications and more.

Read More ...
---
Efficient Sticky Notes 5.10.511
hrow away the traditional paper sticky notes and start using the powerful and unqiue Efficient Sticky Notes.

Read More ...
---
Q-Dir 6.19
Easily manage files and folders from your computer's hard disk drive or removable devices in up to 4 explorer panels,

Read More ...
---
WinZip 20.0.11659
WinZip is bar none, the most popular and useful file compression utility out there.

Read More ...
---
TCP Optimizer 4.0.3
Free, easy Windows program that provides an intuitive interface for tuning and optimizing your Internet connection.

Read More ...
---
IObit Smart Defrag 4.3.0.847
Same quality and features as paid defragmenter, no cost forever.

Read More ...
---
Hamachi 2.2.0.406
Allows you to establish secure direct connections to PC's that are not accessible due to the restrictions in network setup.

Read More ...
---
VideoInspector 2.8.2.134
Provide you with as much information as possible about your video files.

Read More ...
---
Database .NET 16.8.5778
Database .NET is an innovative, powerful and intuitive multiple database management tool Browse objects, design tables, edit rows, export data and run queries with a consistent interface .

Read More ...
---
True Burner 3.1
Free CD, DVD, Blu-ray Disc burning and copying software.

Read More ...
---
Available Tags:
Samsung
,
SSD
,
Twitter
,
iPhone
,
Apple
,
Facebook
,
Motorola
,
HTC
,
security
,
gaming
,
Radeon
,
GeForce
,
LG
,
Xbox
,
Windows
,
Android
,
Wireless
,
Mac
,
Adobe
,