The world's hottest tech towns – and what makes them tick
Introduction
We've all heard of
Silicon Valley
– home to headline-grabbing US firms like Apple, Google, Facebook and Twitter among many others – but there are several other global cities that are just as important in the worldwide electronics and IT business.
We are talking about the places where electronics are actually manufactured, where tech startups are sprouting like nowhere else, and where the IT sector dominates. Silicon Valley might be where it all started, but California has plenty of competition.
Santa Clara County: Silicon Valley
Let's start with the capital of computing for the Western world, which gets its name from the humble silicon chip (Semiconductor Valley doesn't sound nearly as good) despite it being increasingly a centre of startup, venture capital, product design and tech concepts rather than finished products.
Although it represents one of the world's biggest ever entrepreneurial explosions, Silicon Valley has become such a generic term for the US-based tech industry that it's easy to forget its geography. Silicon Valley is the nickname for the Santa Clara County area around the city of San Jose in Northern California, which is part of the greater San Francisco Bay Area.
Stretched over 45 miles, Silicon Valley towns like Palo Alto, Cupertino, Sunnyvale and Mountain View are home to the HQs of Apple, Google, Intel, HP, Oracle, Facebook, Evernote, eBay, Agilent, Adobe… the list is endless.
As a visitor there's little to see unless you're an industry bod with a stack of meetings, but near to Google's HQ in Mountain View is the
Computer History Museum
.
It's now as much about wise investment decisions and innovative services as about engineering degrees and technical know-how, but why is there an unbeatable entrepreneurial ecosystem here?
Hewlett-Packard (created in 1939 and generally thought of as the initiator), Stanford and Berkeley universities, the US Navy's early experiments with radio, all played a critical part in creating a post-war tech industry where teams of engineers moved between companies and helped create names that still reverberate today, such as Intel and Apple. It also didn't hurt that the area was all fields and orchards, so land was cheap.
Shenzhen: Electronics capital of the world
Shenzhen is where capitalism and communism bust into each other – and an
iPhone
pops out. The iPhone might say 'designed in California', but what it should say is 'born in Shenzhen'.
The home of Foxconn (maker of gadgets for Apple, Microsoft, Sony and scores of others) and hundreds of other manufacturing facilities that together create
90% of the globe's electronics
, the vast and growing metropolis of Shenzhen has become the world's major manufacturing hub in the twenty-first century, taking over from Taiwan.
It's just a short drive or train ride from Hong Kong in the vast Pearl River Delta, and it's growing exponentially fast. Why is it here? The city's success can be traced back to the Special Economic Zone status conferred on a tiny fishing village back in 1979, China's first. It's attracted so many people that overcrowding is now a serious problem; the population of Shenzhen now stands at 15 million.
It's a city that is attempting to make the transition from industrial centre to tourist hotspot, though events like the Shenzhen Open provide only sporadic reasons to visit. If you are in town – likely as a side-trip from Hong Kong – check out the bizarre recreations of the Eiffel Tower, Taj Mahal and the Pyramids at the Window of the World, as well as Sung Hing Square and the vast Luohu Commercial City shopping district.
Shenzhen is increasingly a place of startups, product designers and capital – as evidenced by the presence of the Shenzhen Stock Exchange – and China's Silicon Valley is nothing short of the electronics capital of the world.
Stockholm: Home of the subscription economy
Did you know that Spotify, Linux, Candy Crush, Skype and Minecraft creator Mojang are all from Stockholm in Sweden? Increasingly known for far more than the Nobel Prize, Abba and Volvo, the 800,000-strong capital of Sweden is fast becoming famous for some of the globe's most recognisable and successful tech services and apps.
Stockholm has almost as many tech startups as Silicon Valley, with as much as €2.6 billion (around £1.9 billion, or $2.9 billion) being generated per year from Nordic tech company exports, more than half of this coming from Sweden.
A nation of digital natives, Sweden has an outward-looking perspective, fast broadband (1,200,000km of fibre optic cable that could wrap around the planet 30 times) and great English skills – three key ingredients for effective competition in the tech industry. It also has a historically strong engineering sector and a high internet penetration rate.
However, a further innovation that has helped put Stockholm-based companies on the front-foot is the subscription-based business model pioneered by Spotify. The key physical landmarks tech-wise are Stockholm's Kista Science Park and the Royal Institute of Technology.
Tokyo: High-tech innovation HQ
Can Tokyo still claim to be one of the world's hottest tech cities? Despite the incessant competition from China and especially from Seoul in South Korea, Tokyo remains a digital city like no other. Where else do you get iPads instead of menus, electronic toothpick dispensers, robotic toilets and bullet trains?
However, there is a good argument to be had over how long Tokyo can retain its grasp on all things tech. For now it's the home of Sony and its PlayStation empire, though the glory days of Japanese consumer electronics giants like Sony, Panasonic, Sharp, Fujitsu and Hitachi in TVs, laptops and smartphones are surely
on the slide
. However, the likes of Nikon, Canon, Epson and Yamaha are bucking that trend, and the precision robotics and automation industry is booming.
Japan is a country where people of all ages are completely at ease with technology, and it shows in Tokyo. Easily the most fun of all the cities featured here to visit, a trip around Tokyo's Akihabara Electric Town is a must-do for any visiting tech-head. Expect
instant language translation tech
and more to debut at the Tokyo 2020 Olympics, which could also see the
birth of Ultra HD 8K
.
Bengaluru: India's Silicon Valley
Bengaluru (formerly known as Bangalore) in the southern state of Karnataka, India, is home to a host of 'Bangalore tiger' companies like InfoSys, Tata Consultancy Services and Wipro who handle operations, database management and much more for global brands.
The epicentre of India's high-tech and outsourcing industry, and a hub of software and services development, the highly skilled IT workforce and unrivalled market opportunities (India has a population of 1.25 billion) is making affluent Bengaluru an IT investment hotspot.
The IT market in India is booming, with massive growth in big data and analytics software and services expected to help make the sector worth around $12 billion (about £7.8 billion, or AU$16.5 billion) in 2015. That's no wonder; half the population of India is under 35 – the biggest proportion of youth anywhere in the world – and the country has the third largest online population in the world. It's also got a fast growing middle class.
Aside from the 43-acre Infosys Campus at Electronic City – where 20,000 people live in a self-contained town – green and spacious Bengaluru is a great place to visit, with Tipu Sultan's Summer Palace and the grand Graeco-Roman styled Vidhana Soudha high on tourist itineraries.
However, wherever you go in India the huge gap between rich and poor is inescapable – this is a place where the tech industry's reputation as being at the sharp end of capitalism rings truer than anywhere else.

Read More ...
---
We're double jumping with joy over the upcoming Black Hops III beer
If you're a gamer who doesn't reside in the UK, you're likely feeling a tad jealous (and slightly parched) over the prospect of missing out on the UK-exclusive
Fallout beer
from Bethesda and Carlsberg that was announced earlier in the week.
Now Australia has gotten in on the exclusive video game beer scene, with Activision announcing its own beer to celebrate its upcoming shooter,
Call of Duty: Black Ops III
.
The pun-tastically named Black Hops III: Midnight Pale Ale will be available in a limited run from the online beer store
BeerBud
from November 2nd, just four days before the game's release on Friday, November 6.
Unlike the Fallout beer, which has simply thrown a Fallout label on an existing Carlsberg beer, Black Hops III is an Australian craft beer exclusively created for the release of next Call of Duty installment by
Black Hops Brewing
– a Gold Coast brewery started by Michael McGovern, Eddie Oldfield and Dan Norris.
We can assume that it will be better than the (presumably room-temperature) Fallout Carlsberg beer because it is Australian, and it's a scientific fact that Australian craft beer is the best beer.
Take that, England (and Denmark).

Read More ...
---
Windows Movie Maker is most popular video editing package says techradar Pro survey
Video editing is one of the few tasks that have truly benefitted from the rise in computational power, the ever decreasing price of resources (memory and storage) and the rise of multiple form factors. Who would have thought a few years ago that you'd be able to grab 4K footage on a £200 smartphone?
A survey carried out by techradar Pro revealed some surprising trends amongst our readers who edit videos including some trends that might indicate where the market is heading in a near future.
More than 1000 respondents indicated that they edit videos with the overwhelming majority considering themselves either as total novice or amateurs.
While the desktop remains the platform of choice for video editing purposes for nearly half of respondents, laptops have caught up rapidly with more than 38% of our video editors claiming to use them.
Desktop PC remains the best platform for those looking for sheer value for money. However, laptops offer more flexibility especially if you want to work from different locations. As expected smartphones and tablets gathered single digits as did the OSes they run on (Android and iOS).
Truly mobile video editing still lagging
In other words, Windows and OS X still remain the preferred operating systems for video editing tasks with others offering little competition for now.
As for video editing tools, not surprisingly most users opted for free video editing software with Microsoft's Windows Movie Maker capturing the top spot with more shares than the rest of the competition put together. VirtualDub and Lightworks are a distant second and third respectively.
Amongst paid for video editing software, Adobe Premiere Elements remains the undisputed leader ahead of Cyberlink Power Director and Sony Movie Studio.
Perhaps the most surprising part of the survey was what was done to the final videos once edited. As expected, most of you (about half of those who filled the survey) store it on an external hard drive and about 15% store it on Youtube with 8% trusting the cloud to take care of their beloved moving pictures.
Online retailer Ebuyer provided with the giveaway prize, a
DIY video editing rig worth more than £500.

Read More ...
---
Review: LG CordZero Handstick
While it's safe to say that
Dyson
has
revolutionised the cordless vacuum cleaner
space in recent years, there is still plenty of room for alternative options in this booming market, especially if those alternatives provide a different experience and sport a more affordable price tag ($449) than what Dyson's products are currently selling for.
Introducing LG's CordZero Handstick Vacuum, an attractive 2-in-1 vacuum solution that combines impressive functionality with clever design to give you more bang for your buck.
Having trouble deciding between a dustbuster and a traditional handstick vacuum? Well, the LG CordZero Handstick is both, which is perfect for people who find it impossible to make decisions.
You can take the CordZero Handstick and transform it into whatever you need it to be at any given time. It's that adjustability of form that allows LG's CordZero Handstick to leave many competing vacuum cleaners in its dust (if it actually left any behind to begin with).
Design
The LG CordZero Handstick Vacuum is somewhat unassuming at first glance. Take a quick look at it, and you might disregard it as a completely typical vacuum – kinda like a bagless version of one of those old vacuums you see in 1950s movies (albeit more attractive).
It's only once you've taken a closer look at the device that you start to appreciate the genius of its design.
During your assemblage of the CordZero Handstick Vacuum, you'll notice that it comes with two yellow battery packs.
This dual 'PowerPack' battery system gives you a total of around an hour of suction time on 'regular mode', or around 40 minutes on the stronger 'power mode'.
Your spare battery pack sits in the Handstick's accompanying stand and charging dock so that you can easily switch your vacuum's battery out when it has run out of juice.
This gives the CordZero Handstick twice the battery life of a competing
Dyson
device, eliminating the need to stop and wait several hours for your vacuum to charge up again.
Once you've finished your vacuuming duties, you can simply drop the CordZero on its charging stand and restore power to both battery packs simultaneously.
As mentioned previously, the CordZero Handstick is a transforming device, allowing you to detach the 'stick' part of this vacuum and turn it into a hand-held dustbuster-style handy vacuum with the press of a button.
In this form, you can use the vacuum to clean inside cars and other confined areas. Quick-spot cleaning is also possible with the inclusion of a built-in brush extender that can flipped-out from underneath the vacuum with ease.
Once you're done using the CordZero in handy vacuum mode, you can simply click it back onto its stick body.
The CordZero Handstick also features a 180-degree swivel head with a set of LED lights on the front of it so that you can see better in dark areas, like under beds.
And, speaking of LED, the device has an LED battery indicator right below its power button, so you can clearly see how much power the CordZero has left.
It also boasts an Anti-Tangle Brush which should come in handy if you find yourself cleaning up pet hair and shaggy carpets regularly.
In our time using the CordZero, we did not experience a single instance of brush blockage – something that has occurred with high frequency on some of the Dyson units we've used in the past.
Performance
The CordZero Handstick produces a decent amount of suction for what is essential a fancy dustbuster sitting in a handstick frame.
Dirt, crumbs, torn-up tissues were lifted with ease when used around an office environment, and we rarely had to roll over the same area multiple times.
It won't be picking up bowling balls any time soon, but for everyday dirt, dust and other floor junk, the CordZero Handstick is more than up to the task.
It's 180-degree swivel head gives the vacuum a fair amount of maneuverability, allowing you to turn on a dime (which you may literally have to do from time to time) and around corners without much struggle.
The roller itself performs well on bare surfaces though it will take a little more effort to push it around on carpeted areas.
One thing we noticed in our extensive use of the device is that the CordZero Handstick works best when held on an angle.
It's quite easy to push the vacuum back and forth when held at a 70-degree angle or below, though bringing it up an almost standing position tends to leave it stuck in place, meaning you'll have to lean the handle back to push it forward again.
It's a minor gripe that can be avoided entirely once you've gotten used to using it at the intended angle, but it did feel unpleasant on those occasions where we brought it up too high and got stopped dead in our tracks.
In our experience, we found that 40 minutes was more than enough time to complete our vacuum duties, allowing us to use the CordZero Handstick at in power mode for the entire duration of its use.
That's not to say that regular mode is a slouch, either, but then who doesn't want to harness all the suction power that's available to them?
Verdict
LG's latest cordless vacuum is both functional and quite attractive to boot. Its modular, lightweight design allows you to use it as a traditional handstick vacuum or as a hand-held dustbuster-style vacuum with the press of a single button, which is as clever as it is handy.
We also appreciate the dual battery PowerPack system that allows us to easily swap out power sources, giving it twice the suction time of its cordless competitors.
Though its head can get stuck in place when pulled back too far, and it's a little tougher to push around on carpeted surfaces, its 180-degree swivel design adds a great deal of maneuverability to this vacuum.
We also love its tangle-free roller head, which in our tests did not get jammed once.
If you're looking for an affordable all-rounder of a vacuum that's free of cords with better than normal battery life, LG's CordZero Handstick is easy to recommend.

Read More ...
---
Hands-on review: 4GEE Capture Cam
Hands on: 4GEE Capture Camera review
EE surprised us all when it launched its 4G streaming
Action Cam
earlier this year, but the likes of GoPro now have another competitor from the mobile network provider with the arrival of the 'world's first wearable 4G streaming camera' in the 4GEE Capture Cam.
The Capture Cam is smaller and lighter than its rugged brother, with it aimed at casual users rather than those with overly active lifestyles. EE is not just pitching this as a consumer device though, highlighting potential benefits for business users as well.
The EE Capture Cam will be launched before Christmas 2015, but we're still waiting on a firm release date. Price wise I've been told the Capture Cam will cost less than the £249 Action Cam - but exact details have not been released just yet.
You need to be aware that it's not just the initial outlay you need to cover - as the Capture Cam's live 4G streaming also requiring you to shell out on a PAYG or Pay Monthly data plan so you can share your walks in the park with friends in family.
Arriving in time for Christmas, the Capture Cam could be a hit this festive season if EE gets the pricing right - bring it in too expensive though and I think it will be a difficult sell.
The easiest way to describe the general design of the EE Capture Cam? It looks like the Instagram logo.
The cute, rounded block fits nicely in the palm and its rubberised exterior makes it feel rugged. At 90g it's not too heavy either - you can happily pop it in your pocket without it pulling down your jeans.
The camera sensor, which shoots HD video, is the main attraction on the front, while controls are located on top.
A centralised shutter button flashes different colours depending on your mode - pink/purple lets you know you're currently live streaming. Press it twice and it'll give you a battery update by lighting up green, orange or red.
On one side of the shutter there's a signal indicator, while on the other is a toggle switch allowing you to select either video or photo mode where you can take 8MP snaps.
On the base a flag hides the SIM port, microSD slot and microUSB charging hole. The Capture Cam supports microSD cards up to 64GB in size, allowing you to record more footage on top of the 4GB of space built into the camera.
Round the back there's a handy clip built into the body of the camera, allowing you to easily mount it on an item of clothing, belt, bag or anything else you can find.
You also get an additional accessory in the box which slides into the clip and makes the 4GEE Capture Cam compatible with GoPro mounts - which is a nice touch.
The EE Capture Cam comes with its own smartphone application which is available on both iOS and Android. From here you can switch between live stream, record and camera, get a viewfinder shot from the camera and see vital information such as battery life and signal.
It's a simple app with big buttons, and it looks very easy to set up. It's worth noting that while the Capture Cam can record full HD, 1080p video, when it comes to streaming over 4G the resolution is capped at 720p.
That's not a great surprise, as it takes a lot of bandwidth to stream video in real time, but it does mean that footage can look a little wonky. During my brief time with the camera I noticed the live stream wasn't always smooth, and there's some noticeable delay between camera and smartphone.
EE has partnered with Skeegle, allowing you to share your live stream privately with friends and family. All you need to do is select the people you want to share it with and hit stream, and they'll receive a text with a web link where they can view the action.
They don't even need to sign up to Skeegle, just load the webpage and hit play on the video window.
Early verdict
The 4GEE Capture Cam is an interesting offering from the mobile network, as it double downs on its live streaming devices.
Aiming it more at the wearable market shows the Capture Cam is much more of a casual device rather than the Action Cam's active lifestyle focus.
This isn't the camera pro-snowboards will be strapping to themselves before they hit the slopes, it's aimed at those who want to share life moments with a select few friends and family.
If EE can keep the cost to a sub-£100 level I can see the Capture Cam grabbing some action over the Christmas period, and its cutesy design and simple setup means those of all ages can enjoy using it.

Read More ...
---
EE just launched the world's first wearable 4G streaming camera
It seems EE isn't satisfied with having just one action camera on the market, as it's launched its second offering this year - the 4GEE Capture Cam.
It's being billed at the 'world's first wearable 4G streaming camera', which is a pretty niche claim, so it will be interesting to see how it performs.
The Capture Cam comes with a 4G SIM card inside, allowing you to live stream 720p video to friends and family using the private sharing service Skeegle.
Life in HD
You can also record in full HD, 1080p - but only if you save the footage to the inbuilt 4GB of memory or on a microSD card you slide inside the Capture Cam.
It's not just video though, as the Capture Cam can also perform as an 8MP digital camera, and linked with the companion app for iOS and Android you can use your smartphone as the viewfinder.
There's no word on price, but it will be cheaper than the
4GEE Action Cam
, while the 4GEE Capture Cam release date is set for 'before Christmas 2015.'

Read More ...
---
Happy 60th birthday, Bill Gates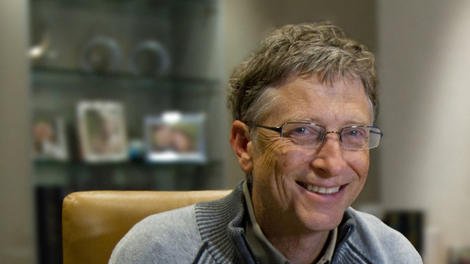 Introduction
Bill Gates' parents wanted him to be a lawyer.
What if he had followed through with his parents' plan and studied pre-law at Harvard instead of founding Microsoft. Would he be arguing cases before the Supreme Court? Would he be sitting on the Supreme Court? (Probably the latter.)
One thing is clear, no matter his profession, Bill Gates would probably be good at it. We're just lucky he chose computers instead of litigation.
Because without Bill Gates and Microsoft, we'd still be thinking of computers as those IBM machines office workers ran away from every weekday at five o'clock.
A BASIC beginning
Sixty years ago today, William Henry Gates III was born. And a mere twenty years after that, Gates and partner Paul Allen formed Microsoft (or Micro-Soft, as it was then known) in order to sell their BASIC interpreter for the MITS Altair 8800.
What the hell does that mean? It means that Gates and co. put a boot in the ass of computing and sent it careening onto the den desk. BASIC made it possible for the average hobbyist to interact with a computer. No more time-sharing at the local university or spaghetti-only diets in order to afford a personal computer. The revolution would not be televised; it would be found in your home, on your desktop, with Microsoft's Altair BASIC.
But in 1976, Microsoft's first year of operation, few in the tech industry saw it that way. In the early years of computing, hardware was king – IBM had grown into a multi-national behemoth because of the success of its time clocks and punch-card readers. Gates, however, envisioned a different paradigm, one where software would supplant hardware as the dominant driver of the computing space.
And thanks to the Microsoft-spurred rise of the home computing market, he was right.
One OS to rule them all
Over the course of the 80's and 90's the rapidly decreasing cost of the personal computer led to a rapidly increasing presence in households. The "computer in every den" had joined "the chicken in every pot, and the car in every garage" as an American aphorism.
And that was due in no small part to Bill Gates' Microsoft.
Microsoft's DOS and later Windows operating systems came to dominate this new market, thanks to their compatibility with most, if not all, non-Apple PC's. What did consumers see whenever they pressed the power button on their new Dells and Compaqs and Gateway 2000s? Gates' signature, flying, multicolor-paned Windows logo.
As consumers increasingly associated their home computing experience with Microsoft operating systems, application developers (at least those keen on maximizing profits) were forced to do the same.
In this way, Gates bent the home computing market into a Microsoft feedback loop. Average Joe and Jane used Windows because it came bundled in with their new home computer. Developers coded their "killer apps" for Windows because that's what the Average Joe and Jane had on their shiny new desktop. And Average Tim and Kim, in order to get that awesome word processing program Average Joe talked up at the last PTA meeting, had to get a computer with this "Windows thing" otherwise Tim and Kim wouldn't be able use Joe's touted word processor.
Clearly this was great for Bill Gates, but it wasn't bad for Average Joe and Jane either.
Just as BASIC made it possible for hobbyists to access a personal computer, DOS and Windows made it possible for the rest of us. Now Average Joe could easily use and (more importantly) afford a technology previously limited to businesses, tech-geeks and academics.
The internet tidal wave
Fairly early on, Gates recognized the Internet would have a profound impact on society. In his "Internet Tidal Wave" memo from 1995 he famously described the Internet as the "most important single development to come along since the IBM PC was introduced in 1981."
Riding the internet tidal wave
It was natural then that Windows 95 came bundled with Microsoft's web browser, Internet Explorer. For many consumers (due to 95's incredible market penetration), IE was their introduction to the World Wide Web.
With a 95% usage share during its peak, IE is one of the most broadly used applications Microsoft has ever produced. It won't be remembered for its usability, but it will go down in history for helping to bring the internet to everyone.
Xbox marks the spot
If Internet Explorer fueled the Internet's rocket in the late 90's, Microsoft's first gaming console, Xbox, would send it into orbit in the new millennium.
While not the first platform to introduce online gaming, Xbox, like many a Gates product, made it a part of the zeitgeist. It was the first home console to give gamers a built-in Ethernet port and a dedicated cross-game networking platform. This platform, called Xbox Live, pushed demand for an Internet fast enough to play Xbox games, and eventually pulled America out of the dial-up age and into the broadband era. As the YouTube's, Netflix's and Hulu's of the world feast on high-speed Internet, this was a technological turn with powerful economic consequences.
The world doesn't need another lawyer
Operating systems and the Internet and are not Bill Gates inventions, but his vision of what they could do – and who they were for – spawned the technological ecosystem that we have today.
Yes, Apple gets the design awards, but it's Microsoft that's made technology something your grandfather can and wants to use.
So what kind of world would we be living in if Bill Gates
had
become a lawyer? No one can say for sure, but no doubt it would be slower and smaller – and full of people sitting through commercials on live TV.

Read More ...
---
Review: HTC One A9
Introduction
Let's get a couple of things straight: the HTC One A9 isn't a flagship phone, which explains why so many iconic elements have been left out. And yes, it looks a lot like an
iPhone 6S
.
But that would miss the point of this phone. It's a 'fashion' device, one for those that want a slightly cheaper smartphone with decent build and some attractive specs, sitting apart from the usual bun-fight for attention that happens twice a year when Sony, Samsung, HTC, LG and Apple throw their new phones into the ring.
I'll get to the points about design later on in the review, but let's deal with something now - this is an iPhone in shape to the untrained eye, something most people commented on when they saw this phone.
The argument is already raging about whether or not this is HTC's DNA in the phone (the brand did popularise the metal-body-with-plastic-strips look on the original One) but the fact is: it looks like an iPhone 6S.
Whether Apple copied HTC or HTC copied Apple is irrelevant. The iPhone is the world's most popular single device and as such is easily identifiable. Any brand that makes a phone that looks remotely similar does so with both eyes open.
The desire to have this specific 'flat body, rounded edges' look on the One A9 has led to a few things going missing, things that are iconic elements of the HTC brand. The biggest loss is to the Boomsound speakers on the front of the phone, which were an integral part of why I loved to recommend HTC devices.
These have been replaced with a small mono speaker at the bottom as HTC tried to find ways to slim the device down and have a fingerprint sensor on the front of the phone too.
Let's leave the 'who copied who' debate and focus on what this phone actually is: a well-made Nexus phone blended with a few touches of HTC's smarts. Because it won't be a phone that any fan of the Taiwanese brand will recognise on a software level, such is the integration with Android Marshmallow.
The interface is much, much closer to stock Android than ever, with loads of HTC's apps being dropped in favor of just presenting the Google options - this is a phone that's designed to be sleek when it comes to software, raising up the best parts of the new Android OS instead of HTC putting its own stamp on the phone.
It's stripped-back, clean and easy to use with just a hint of HTC's touch on top. It's a Nexus with less of a Google stamp on it, with more freedom from the manufacturer to create the phone it wants.
There's an issue around price though. In the US the HTC One A9 will be coming at $399 until November 7, when it raises to $499. In the UK, however, it'll launch at £429, which is about $650, and that's for a lower-spec phone.
In the US, there's 32GB of storage and 3GB of RAM - in the UK, 16GB and 2GB. I'll get on to what that means in terms of performance later on, but it's an incredibly odd strategy to have the lower-spec model more expensive in certain parts of the world.
Is this a phone that's only designed to compete in the US? With the raft of excellent low-cost phones from Motorola, OnePlus, Huawei and more in Europe it seems that HTC is already giving up the fight with such a high price - which is a shame, as this is a phone that treads a new path for the brand and, largely, does it very well.
New camera, better battery and finger fun
In terms of real innovation, there's not actually not that much to talk about on the One A9, as HTC has refined, rather than revolutionized, the parts of the phone its touting.
That's not to say that a brand HAS to change everything just to placate an insatiable need from today's consumer to have the latest and greatest elements in one place.
Sometimes just putting together some good bits in an attractive package yields something that's greater than the sum of its parts.
But HTC does need to get those parts right - the wail claiming the brand is in trouble has maintained for a year now, and while it can't make a silver bullet handset that can halt that criticism, a decent device will start to shift the momentum forwards, creating a space for the
HTC One M10
to build into and start really impressing.
Camera
The camera on the One A9 isn't as good as some might have been expecting from a phone like this - 13MP isn't enough to the spec fans. But it's more than enough for day to day snapping, and combined with optical image stabilisation it's a decent option.
For instance, there's a RAW mode on there - this takes a little longer to take pictures, but really does give you the full experience - and can even automatically sharpen such snaps without needing to drag the pics off the phone to a computer.
The pictures looks great on the 5-inch Full HD screen though - much better than the One M9. Zooming on the snaps reveals very little in the way of over-processing, and it's clear that HTC has worked hard to improve the camera on this phone to ensure it doesn't see a repeat of the criticism it picked up for the earlier model.
There are some issues - the speed of opening the app and the shutter speed are far from industry-leading - but that, again, is down to the chipset used.
Battery up-and-downgrade
Anyone picking up a spec sheet will instantly be worried about the battery life of the One A9 - it's gone from a 2850mAh cell to 2150mAh as it's now got a much thinner frame to squish into.
Given HTC's never been great at battery management (and generally, it's one of the worst around in past flagships) this is never going to bode particularly well.
But, the smaller power pack aside, there are many reasons to think HTC could have solved the battery issue thanks to the improved efficiency of
Android Marshmallow
, the sleeker software HTC's created and the lower-res Full HD screen (well, compared to the likes of the
Galaxy S6
and
LG G4
).
The phone supports Qualcomm's QuickCharge 2.0 standard for super-speedy battery re-juicing, and will also get even better when v3.0 appears to speed things up further and up efficiency.
Sadly, there's no QuickCharge power block in the box, which is a real shame - HTC says it's about giving users the choice, but in reality it's just a cost saving exercise that sadly means most people will never get the benefit.
All about the tunes
HTC's always been great at making its phones sound brilliant, whether it's from using Boomsound front facing speakers, Dolby support to make movies and music sound amazing, or just sticking a dedicated amplifier in the mix to improve the level of sound output.
What's different this year is that HTC has taken the stereo front-facing speakers off the phone and shoved them into a mono speaker at the bottom of the handset.
This is a bad move - given the fact this brand needs to maintain its identity, to do the same thing as the iPhone and Samsung's flagships seems a real shame.
Front-facing speakers genuinely offer something different for the consumer, and there were multiple times in this two week test when I bemoaned not being able to play music back by just sticking my phone on the side while cooking or cleaning.
The brand has added in a decent DAC to help upscale all sound a warmer (and louder) analogue output, and combined with the 24-bit, 192Khz quality that the One A9 is capable of, most of your tunes will sound a lot better - the better your headphones, the better this will sound.
It'll support Hi-Res audio files (FLAC etc) and just tune any other music (even through Spotify) to make sure you get the best quality.
However, it's hard to say whether this is going to be enough of a game-changer, as LG, Samsung and Sony (the latter in particular) have been banging the Hi-Res audio drum for a long time now, and it's not really setting the world alight in terms of the 'must-have' feature of a new smartphone.
That said, the sound output is really rather good - I found myself reaching for the HTC One A9 when wanting to watch a new trailer or indulge in a spot of Spotify music thanks to the richness and level of detail pumping into my ears.
Is it needed? No, but it's a nice luxury.
Fingerprint scanner
No new phone with Android on is complete without a fingerprint scanner, and HTC's One A9 is no exception, allowing for biometric security to lock your phone. The process of setting up the fingerprint is nice and clear - plus thankfully swift - and the lozenge on the front of the phone is very quick to recognise your digits.
It's not clickable, which feels weird if you've used the Samsung Galaxy S6 or TouchID, but it scans fingerprints really well, functions as a second home button and should be a great addition when Android Pay turns up on a wider level.
In longer-term testing, the scanner was excellent. It's a very good way to open the phone when it's turned off, and the only real issue I encountered was when the phone wouldn't switch on when I pressed my thumb to the sensor.
The fact that the button doesn't click - and therefore wake the phone up and tell me that the scan wasn't recognised - feels weird and is rather annoying, but thankfully the instance was very sporadic.
Design
The HTC One A9 looks like an iPhone. I've covered this above, and I really don't think that it matters compared to the phone it is underneath.
There's no way this is an accident, of course - and I'm genuinely worried that HTC is going to invoke the Cupertino wrath with this phone - but it was a decision for a reason, and let's judge the phone on how it performs, rather than what it looks like. You'll have to decide yourself whether it's something you want to buy into.
Let's focus on what's not the same: the power button is jagged and much nicer to hit, the volume key is on the right-hand side of the phone and the headphone jack is in a easier to use place at the bottom of the phone.
The smooth back of the phone is still really nice, no matter what it looks like, and invokes the smooth ceramic nature of the
HTC One S
from a few years ago. However, it's flatter and the corners far more rounded - I'm trying hard to not to talk about the comparison, but I've written things very similar about this recently…
The top of the phone has a large plastic section too - usually we'd expect the infra red blaster to live here, but that's gone - possibly hinting at a new design direction for HTC. The strip now houses the GPS chip, and the speed with which is locates you is impressive, so this bears out.
Overall, I think the One A9 is a phone that still shows HTC knows how to make a decent-looking phone, irrespective of how it looks compared to other brands. It's certainly slimline: 7.3mm compared to the 9.6mm of the
One M9
. The iPhone 6S comes in at 7.1mm, so it's certainly in that category.
But for so long HTC was the industry leader in terms of design (and perhaps it will continue to be with the One M10 - this is a different kind of phone, after all) but this doesn't feel like the jewellery-grade phone we've come to expect and it's a shame that the talk about the design will be totally marred by its similarities to others.
The One A9 is very, very well made though. It feels like a dream in the hand and certainly won't be subject to claims of bending any time soon - this thing is amazingly rigid and feels premium.
However, in terms of design I'm getting a similar feeling as the one I got when handling the
Samsung Galaxy Alpha
- it's a nice design, but it's not one that will make the phone desirable to all. Just those that crave a slimline 'fashionable' phone - and the battery size suffers as a result.
Screen
The screen on the HTC One A9 is squarely what you'd expect with a phone of this price point. It's a 5-inch AMOLED display, reportedly supplied by Samsung.
It's not a QHD resolution like many others around at the moment, but even though it's 1080p (or Full HD to those that prefer words) it doesn't lack for sharpness.
OLED technology brings such a rich contrast ratio that it helps offset the issue, as the color reproduction brings a level of sharpness to make most things you watch look good.
There are some issues, as web browsing doesn't look as clear and crisp (thanks to mostly just being black text on white backgrounds) as it might on the Samsung Galaxy S6, and viewing photos doesn't have the same clarity either.
But in theory that's not a bad thing, as the lower pixel count requires less of an effort from the graphics chip, and therefore saves battery life - when you've put a 2150mA power pack in there, anything is helpful.
It's not terrible in direct sunlight but not brilliant either - there could definitely be some more effort made to help with the auto brightness mode here.
It's a pretty good screen for a phone of this size and category - it looks great with real clarity in the colors. It's not the best out there, but the upper limit of what we'd be happy to accept.
Specs and performance
The new HTC Sense UI is completely changed - thanks to being much more Google-focused. It's still Sense 7, but with a _g appended to the end in the settings to show that this is has had Google's fingers in it.
Everything that could look more like stock Android 6.0 has had the brush applied to it, meaning the notification shade is now almost identical to that offered by the new Nexus phones, the icons look more similar and the general operation will feel very familiar to anyone with the latest Android phone from Google.
Google On Tap is supported through the home button (on the screen), and is a neat addition, accessed through holding the virtual home button. It's not speedy, and does come up with some odd options, but it's clearly going to get faster and more intelligent as time goes on.
(In case you've forgotten, this will look for information on the screen and give you automatic search terms to enhance the information, as you can see on the left here).
The key thing here is that a lot of the apps that HTC fans have come to know and, well, not love but recognise, have been eradicated in favor of Google's own: Play Music, Mail and Chrome are all in.
This might not bother the thousands upon thousands that auto-download these anyway, but it does take another level of control - and thus ability to differentiate - away from HTC. By removing its own stamp on a device the speed and design take center stage and, well, we've been there in the previous section.
That's not to say it isn't an attractive interface. The notifications shade, for example, is cleaner and easier to use (although annoyingly can't be customised). The layout of the icons is the same, and the menu still has a sheen of HTC on top, looking very similar to the 'normal' Sense 7.
I'm still not a fan of the way the buttons pop in and out virtually on recent versions of Android - having them as physical keys left and right of the home button still just feels nicer, and there are times when they don't appear when you want to, even with the swipe of the screen you need.
I definitely want to give a shout out here to HTC's Themes: they're really cool and help slow down the amount of time until you download a new launcher… if at all with the new One A9, as you can customise it to such a degree that it gives it a whole new feel.
I'm starting to completely lose interest in Blinkfeed. It was something that could have been so awesome from HTC, but each time I pick up a phone to review from the brand I find myself loathing having to go through and update my news preferences time and again.
It should a) remember it from my HTC login and b) have become so fluid and relevant in the three years of development that it will always be surfacing content that I want to see.
Instead it's mostly Google+ updates, random Facebook posts and - for some reason - lunch and dinner ideas very, very sporadically.
The best so far was suggesting lunch at the Breakfast Club. Not entirely sure that's the right idea there…
Lower power engine
The HTC One A9 uses the Snapdragon 617 chipset and throws in 3GB of RAM. Well, 2GB of RAM. Wait, no, 3GB… the reason for the confusion is that it depends where you live. Europe is getting 2GB (and 16GB of internal storage) and US 3GB (with 32GB).
Asia, the lucky devil, gets both variants. Fun.
The difference could be marked, but I'm testing the 3GB variant and it's pretty nippy when it comes to most tasks. It's about as powerful as the new
Nexus 5X
in our Geekbench 3 test, which runs the Snapdragon 808 chipset, and for the most part it's slick under the finger.
It's not perfect though. Gaming is a notable issue, with the framerate rather lagging, despite HTC claiming that the 617's GPU should be powerful enough to handle most titles.
There are also some apps that don't like to open speedily: the camera is the biggest culprit, and that has to be down to the engine running it.
I hate to bring it up as it sounds like I'm making the same comparison for the sake of it, but there's something similar to the iPhone here.
A lower power processor combined with a smaller battery, and the only way to optimise it is to be vertically integrated with the software - which HTC is doing as hard as it can.
I'd argue it could have gone quad core here - I can't see where the heavy lifting is happening, and even when trying to tidy up RAW files it's so slow that it might as well take a few seconds longer.
The battery might be saved too - although the way the chipset is split into four 'hard' cores and four 'soft' cores to work different tasks might actually make that moot.
Music
There's a decent amount of storage on this phone if you're a US or Asian dweller, and you can supplement that with a microSD card to increase things obviously.
Here's the better news though: you can upgrade that internal storage by formatting the microSD card to be absorbed as internal storage - that means you can put apps, games, music and movies on there and if you've got a decent card it'll function almost as well as the internal storage thanks to the new 'Flex' mode in Marshmallow.
That means you can easily the world of music on there and still have reams of space - but Google doesn't want you to do that. It wants you to use Play Music, sync all your files to the cloud and then pay $9.99 / £9.99 / AU$11.99 to get the world of streaming content too.
Don't worry, you can still play your own music on there, and the sound is much upgraded thanks to HTC's algorithms, Boomsound enhancement and a dedicated DAC to boost the sound and quality of the tunes.
Google Play Music isn't the most intuitive of interfaces, but it can play the upscaled music well and once you've had a nose around to see what's what, it's not hard to work out how to get the best out of your tunes.
Movies
The video playback capability of the HTC range still irks me over a half a decade on. Put a video player on there HTC. Put a brilliant one on there.
Make one that's like all the smart TVs out there, which sucks up all the video playing apps on your phone and lets you choose to go through them in one place. Let me see all my side-loaded videos on there so I can play them in the order I want.
Make it so that I don't have to wriggle through the gallery to just get to the current series I'm watching - make it so that I can easily connect to Google Play Store from it and I can finish off the series I'm watching but don't have all the episodes for.
The issue here is that yeah, watching Netflix or your own content on the One A9 is a good experience visually, but the playback sucks. HTC needs to bite the bullet and develop its own amazing app - or at least cajole Google into making Play Movies as described above.
The screen is lovely and sharp for video though - as mentioned before the OLED technology is great for color reproduction and contrast ratio, so you'll get a decent experience.
Battery life
The battery life on the One A9 was something I've been looking forward to checking out, as HTC's rolled the dice a little bit by going smaller on the battery pack (2150mAh compared to the 2850mA of the One M9) and keeping nearly everything else the same.
The engine is dialled down a little bit, with the Snapdragon 617 chipset running an octa-core design but revving at lower power - it's newer than the 810 used in the One M9 though, so should get some power efficiency through just being newer.
The key thing here is Marshmallow - the new version of Android has Doze within it, which is meant to be more efficient than ever before at keeping apps from pinging for data when they're not supposed to (or just don't need to).
In practice… well, it's hard to say. There have definitely been instances where the battery life has exceeded expectations, thanks to it being nearly 25% smaller in terms of cell size yet matching the One M9 for power management.
Then again, that only meant I got to to the evening most days before needing to charge. If I ever made it to bedtime before needing to hit up the charger, it was because I'd given it a little bit of a boost in the day.
The culprits varied too. Sometimes it was just apps going a bit rogue and asking for a bit too much data - but that was supposed to be culled in the upgrade to Android.
The other times it was little things like Bluetooth taking too much power (hello, blast from 2011) but rarely did it seems consistent.
There are some good elements to the power situation, as QuickCharge 2.0 is enabled from the outset and version 3.0 will work when it begins rolling out from Qualcomm. That will lead to even great efficiency and speedier charging - right now it's only average.
And in truth, the ability to charge speedily is irrelevant anyway, as the charger that comes out of the box isn't QuickCharge enabled. HTC reckons this is to offer choice, but it's a bit hard to tout it as a feature when you have to buy an accessory.
The same is true of wireless charging - well, less so as it's just not enabled full stop. In fairness, making it happen with the all-metal back would be rather tricky, but it's something that people are starting to look for in their smartphones now, and it would have been a welcome addition.
In terms of out and out battery life power, our standard rundown test yielded very predictable results: after a 90 minute Full HD video run at full brightness, it has lost 25% of the battery life.
This is better than HTC devices of previous fame - 6% better than the One M9 - but nowhere near the performance of the Samsung range, which are excellent at media playback.
Camera
The camera on the HTC One A9 is a 13MP affair on the rear, and the 'normal' Ultrapixel on the front front (4MP, but with much larger pixels for good light).
The rear camera is an odd one - HTC was all about the Ultrapixels for the One M7 and One M8, and looked to be making a point about what constitutes a good camera in a smartphone.
Then it completely gave up and went for a generic 20.7MP sensor for the One M9, and that was ripped to shreds critically by all and sundry, coming nowhere in nearly every camera test.
There's a definite sense that the camera on the One A9 has to be a lot better, as it seemed like it was something of a shock to the brand that the camera on the previous flagship wasn't deemed as one of the best.
The One A9, well, is good enough. Given it's a 13MP sensor, it performs well enough to create photos you'll be relatively pleased with - but it's nothing stellar.
The shots taken by automatic mode don't have any real aberrations or weird curling at the edge of the picture, but the sharpness and color reproduction still seem a little, little muted compared to the very best out there.
The low light performance is quite impressive though - it's no great shakes, paling in comparison to the likes of the iPhone or the previous Ultrapixel-enabled HTC phones - but as you can see on the next page, the sharpness and level of detail picked out is good, with the focus especially impressive for not much light to work with.
This is down to the optical image stabilisation offered, as it helps increase the amount of light going in while keeping things nicely in focus.
There are loads of modes though - and if you drill into the Pro mode specifically you'll start to really improve things. RAW mode is rather professional and takes (massive file size) photos, but the results are decent - plus you can upgrade them with an enhancement to make things look a lot nicer.
The enhancement itself takes a long time to do, seemingly as the chipset struggles with the workload - it really heats up the phone as well to use the camera for a while.
Macro performance is very good - as usual from HTC - and being able to tweak the settings in the Pro mode to tailor the photo to your desires can lead to some much more impressive shots. It's a shame you can't save the tailored settings, as you can mess with ISO, shutter speed and focal length to really get some cool effects.
The other modes are largely novelty - slow motion isn't a patch on what Apple has inbuilt naturally, with 240fps compared to the 720p (and quite grainy) 120fps on offer here.
Hyperlapse is pretty cool though - you can mess with the end result to speed it up and slow it down for different parts, which you don't see often. It makes a more cultured video at the end, and while you won't use it a lot, the video stabilisation is effective.
In short, the camera on the HTC One A9 is competent and capable - but unlike the Samsung or Sony phones of this world the automatic mode isn't as impressive as it could be.
Camera samples
Click here for the full-res image
Click here for the full-res image
Click here for the full-res image
Click here for the full-res image
Click here for the full-res image
Click here for the full-res image
Click here for the full-res image
Click here for the full-res image
The competition
Samsung Galaxy S6
The Samsung Galaxy S6 is an ideal candidate as a rival as it's the same price as the phone, yet does a whole lot more. The camera and screen are better than that offer by HTC, and the size isn't that much larger either.
The power is off the chart in comparison, and battery life doesn't seem to have suffered as much as you'd expect given the thinner dimensions.
The interface is more garish and it's stuck on Android Lollipop - but there are upgrades coming that will probably make the battery even better. A great phone that it's hard to argue against unless you're really opposed to the overlay or sharper glass/metal design.
Moto X Style
In fairness, this is a phablet vs a 'normal-sized' phone, but in price there's a lot of similarity here. The power isn't that far off either - Snapdragon 808 vs 617 will offer relatively similar power output in a few areas, and both have a battery life that will last until around twilight each day.
The X Style is slightly cheaper though, and has a much better screen in terms of resolution - it's just whether you fancy the larger size. Both have a less-touched interface in terms of the manufacturer messing too much with it.
HTC One M9
The odd thing now is the price of this phone and the new One A9 is relatively similar - so what are you getting with the new device?
Well, the smoother metal frame is a different direction and it comes with a more naked interface - a lot simpler and smoother under the finger. The camera, despite being lower-res, is better on the A9 with more ability in the sensor, it seems.
However, once the M9 gets upgraded to Marshmallow it's hard not to see this as a better phone, as it's just got a better heft and a longer-lasting battery - and the front-facing BoomSound speakers.
iPhone 6S
I'm only putting this in the list as the design similarities have led to three different people asking if I was holding an iPhone when using the One A9 when out and about.
The iPhone has an inferior screen, a much higher price tag and a simpler (and less impressive) camera. The battery life is better, and many prefer the interface and appreciate the larger selection of high-quality apps.
However, there's not really a comparison here. If you're in the iPhone camp, the current crop is perfectly decent and probably enough to entice you to stay. If you are thinking of switching, it's only the lower price of the One A9 that will lure you here - otherwise, it's just the design similarity.
Sony Xperia Z5 Compact
In my eyes, the biggest competitor. It's got a reasonably similar-sized screen, the same price and is the little brother to a flagship.
In terms of power, battery life and camera though it's got the One A9 licked - it's a little chunkier in the design stakes and the interface is much uglier compared to naked Android (which the One A9 mostly has) but in terms of what you can do with the thing, the Z5 Compact seems to be a much more compelling buy.
Verdict
I've always been a fan of what HTC has done: tried to make Android into a workable thing in a shell that doesn't look horrible.
The Desire, Hero, Legend, One S and then the 'proper' One line all have that heritage, and people shouldn't care who much this looks like an iPhone - more how well it works in the hand.
HTC's got very confused with how much the phone is and how powerful it should be, which is an indication of how little sway it has in the markets around the world - it's a shame that it needs to kowtow to the desires of retailers who dictate how this phone should sit on shop shelves, as it's actually a very decent smartphone.
We liked
Similarities aside, the design of the One A9 is the thing that marks it out so well. It's well made, uses strong materials to create an excellent build quality and offers a delightful look and feel in the hand.
If you want to be blunt about it, you could say it's the perfect phone for those that want the iPhone 6S look but prefer Android.
The camera is upgraded and takes decent stills when your work with the Pro mode to get the snap you want, and there are some cool other features on there to make it worth playing with. It's certainly a step up from the One M9, which is the key thing here as that camera simply didn't impress at all.
The audio capabilities are also strong and above expectations here - the amplifier that HTC has employed in the past has been upgraded to improve things sonically and it really shows, bringing an even further dimension to songs (and reiterating that it's a really sad thing that the Boomsound speakers aren't being used here).
Closer-to-native Android Marshmallow is also a great addition to the mix, and it's nice to see how well it improves things. I'm not a massive fan of stock Android, but it does allow you to customise it as you see fit. And being able to still use things like the HTC Calendar is nice, given then offer genuine upgrades over the stock Google one.
We disliked
Sigh. Battery life again isn't brilliant - and the stupid thing is it's a decent performance. It's just not a big enough power pack to be able to keep this phone going all day long despite the higher efficiency.
Make the phone slightly thicker HTC. It surely wouldn't hurt that much. At least it means that when the One M10 appears, Android Marshmallow and the battery optimisations will have helped to the point of being able to last more than a day. Hopefully.
While the design is good, there are still some loose elements in the phone that shudder when you tap the screen - not what you'd expect even for a slightly cheaper phone.
The decision to split the spec of the One A9 across the globe really irks as well. Europe and parts of Asia just aren't getting a phone that's good enough really, where the more powerful model seems to be a much better performer.
While we're here, the price is too high as well, especially in Europe where the lower-spec model costs more than the higher-spec variant in the US. Go figure.
I still feel like media could be handled better here too. Letting Google have its way with apps is fine if they're brilliant (like Google Mail) but the movie and music experience is still sub par, and HTC could still have made a much better model.
Early verdict
I'm still not entirely sure what this phone is all about. It's a well-crafted device that's almost a flagship in many ways, and yet goes in a completely different design direction to the M line-up.
Yes, it looks like an iPhone, and HTC should have done more to avoid that if cries that it's a mere coincidence are to be believed. That said, there are those that want the iFrame and Android together at last - this is that phone.
It's a good tag that the One A9 is one of the first non-Nexus phones to come with Android Marshmallow, but that's a title that won't last very long and soon other brands will come with better variants.
The size of the phone is one of it's big selling points though. Combined with a decent finish, this is a very tactile and usable handset, and the lower-spec chipset doesn't really harm it most of the time.
The key question here: does the HTC One A9 warrant the cost? It's hard to say yes beyond the polish the fact that paying more for a phone made by a top brand usually removes some of the worry about whether you're getting a good one.
The One A9 works well, but there are many, many other more powerful and better specified phones out there, with equal effort put into design.
HTC screamingly needs a win, but despite trying to go back to basics here it hasn't quite managed it in a way that's going to make the One A9 stand out on the shop shelves.

Read More ...
---
How to watch NASA's spacewalk live stream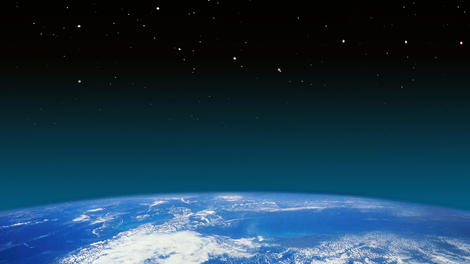 Tomorrow morning, you'll be able to watch US astronauts
Scott Kelly
and Kjell Lindgren venture outside the International Space Station for a space walk.
NASA will be live streaming the entire 6 and a half hour spacewalk, which will see the two astronauts performing maintenance and adding upgrades to the ISS and the Alpha Magnetic Spectrometer, which is a particle physics detector attached to the ISS.
The spacewalk will mark the 189th spacewalk for the ISS, and the 32nd for the US, and while spacewalks are generally pretty slow and not action-packed, you will be seeing astronauts donning heaving space suits floating around in space in a live stream rather than through the magic of movies.
To watch the live stream, you have two options: If you're on desktop, you can head over to the
NASA TV website
; if you're on mobile, you can download
NASA's app
for
iOS
,
Android
or
Kindle Fire
.
Alternatively, you can follow live updates on the
@Space_Station
Twitter account.
The stream will begin at 6.30am ET on Wednesday 28 November, while the spacewalk is scheduled to begin 8.10am ET.

Read More ...
---
Google Play Music gets breath of Fresh Air with addition of podcasts
Google Play Music has long been the go-to source for picking up the latest single from your favorite pop-singer or set of tracks from your favorite band, but starting today the service will be home to another source of popular audio content: podcasts.
Google announced today on its
Official Android Blog
that podcasts are now welcomed to the service and will benefit from the same bevy of features other audio sources have enjoyed the past few years.
Namely, that means you'll be able to stream like-minded podcasts one after another, and aims to "connect new listeners with podcasts based on what they're doing, how they're feeling, or what they're interested in."
So far, only a small portion of the most popular podcasts have signed up for the service (the post specifically mentions This Week in Tech, Star Talk, Nerdist and Tim Ferriss), and as of the time this piece was published, they have yet to show up on the storefront.
Regardless, Google Play Music's step into the podcasting scene is a major acknowledgement of podcasts' growing popularity, giving listeners a single integrated solution for all of their listening needs.

Read More ...
---
Scientists have created a working Star Trek-like tractor beam
A team of scientists from the Universities of Sussex and Bristol in the UK have created a Star Trek-like tractor beam that uses sound waves to move objects.
Published today in
Nature Communications
, the scientists say the tech can be used for varying areas, including the ability "transport drug capsules or microsurgical instruments through living tissue."
Bruce Drinkwater, co-author of the paper and the professor of ultrasonics at the University of Bristol explained that while other researchers had used similar methods of using sound waves to levitate objects, it required speakers to be placed around the object to be levitated like a sandwich, limiting the movement.
Instead, the team from the two universities have managed to move objects, like beads, using just a single-sided array of 64 miniature loudspeakers to create high-pitch and high-intensity sound waves.
These speakers surrounds the object with high-intensity sound, creating "a force field that keeps the objects in place."
Force fields
The scientists can carefully control the output of the speakers to keep the object in place or to rotate it and move it.
"In our device we manipulate objects in mid-air and seemingly defy gravity," Drinkwater said.
"Here we individually control dozens of loudspeakers to tell us an optimal solution to generate an acoustic hologram that can manipulate multiple objects in real-time without contact."
The team created three different types of "acoustic force fields" to work as a tractor beam for different applications, including a force field that works like a tweezer, a vortex and "a high-intensity cage that surrounds the objects and holds them in place from all directions."
"We all know that sound waves can have a physical effect, but here we have managed to control the sound to a degree never previously achieved," Drinkwater explained.
Image credit: Asier Marzo, Bruce Drinkwater, Sriram Subramanian/University of Bristol

Read More ...
---
Apple Pay is heading to Australia this year
Apple Pay
is going (more) global, CEO Tim Cook announced today during the company's quarterly earnings call.
Thanks to a partnership with American Express, eligible customers in Australia and Canada will get access to Apple Pay later this year. The rollout will continue into Hong Kong, Singapore and Spain in 2016.
Since it launched, Apple Pay has only been available in the US and UK. While expanding to more "key" regions is a good thing, it's also still limited to American Express customers to start.
Cook gave no indication when other credit cards, banks or financial institutions in these countries would begin supporting Apple Pay.
The news of Apple Pay expanding to more regions comes on the heels of another quarter of record for the Cupertino firm. It clobbered revenue and profit from the same quarter last year, sold 48 million iPhones and managed to see growth in Mac sales. iPad sales slipped, as has been the case for Apple's slates as of late, but the company didn't seem too phased amid its other quarterly wins.

Read More ...
---
Apple Pay is heading to more countries soon
Apple Pay
is going (more) global, CEO Tim Cook announced today during the company's quarterly earnings call.
Thanks to a partnership with American Express, eligible customers in Australia and Canada will get access to Apple Pay later this year. The rollout will continue into Hong Kong, Singapore and Spain in 2016.
Since it launched, Apple Pay has only been available in the US and UK. While expanding to more "key" regions is a good thing, it's also still limited to American Express customers to start.
Cook gave no indication when other credit cards, banks or financial institutions in these countries would begin supporting Apple Pay.
The news of Apple Pay expanding to more regions comes on the heels of another quarter of record for the Cupertino firm. It clobbered revenue and profit from the same quarter last year, sold 48 million iPhones and managed to see growth in Mac sales. iPad sales slipped, as has been the case for Apple's slates as of late, but the company didn't seem too phased amid its other quarterly wins.

Read More ...
---
Mac Tips: OneNote for Mac 2016: How to use the new features
Get acquainted with the new OneNote for Mac
Although OneNote has already been available on the
Mac
as a free application for a few years now, it's finally made its way into the
Office 2016
lineup on
OS X
alongside venerable heavyweights
Word
,
Excel
,
PowerPoint
, and
Outlook
. If you're an Office user, it's definitely worth checking out this note-taking powerhouse and seeing how its new features might fit into your daily routine. And like all of the Office 2016 for Mac applications — now available as a single-purchase bundle or as part of an Office 365 subscription - Microsoft has added support for Retina Display, full-screen view, and multitouch gestures to make them fit in better with OS X than ever before. Read on to get up to speed on the top new additions.
More notebooks than you can shake a stick at
By default, OneNote 2016 creates a default notebook with a Quick Notes section to help new users get up to speed quickly. But did you know you can have as many notebooks as you'd like? A visit to the fancy new File > New Notebook menu brings up the same file browser that's now universal to the rest of Office 2016, and from here you can select a color theme and assign a new name for your notebook. If you have more than a single OneDrive account available, use the Where pulldown menu to select the correct one, click Create, and you'll be ready to start filling it up with notes, attachments, or just about anything else. Worth noting: OneDrive 2016 can only save notebooks to a connected OneDrive account, so be sure to set that up first and log in, if you haven't already.
Protection from prying eyes
Although most of us share only specific notes with others, there are times when it's convenient to show a colleague or friend something in the application instead, opening up the possibility they'll see something you never intended to show. OneNote 2016 for Mac now offers password protection, which can be used to lock down particularly sections of a notebook to keep those without the magic word out in the cold. To access this feature, head to Notebooks > Sections > Password Protection > Protect This Section, enter the desired password, repeat again for verification, and click the Set Password button to confirm. There, don't you feel safer already?
Sharing is caring
OneNote 2016 may be the perfect place to jot down your future hopes and dreams, but it's also great for setting up a notebook that can be accessed by others, too. From the Share This Notebook button in the top right corner, OneNote users can invite people to join in the fun of collaboratively editing your notebook, or just copy a link so folks can view it in the cloud. But that's not all: A third option allows users to send the currently open page, either as an email message or a PDF attachment using your default email client. Not a mind-blowing feature on its own, but if you're working on a project with others or setting up a family event, it could be a lifesaver.
Drag-and-drop attachments
It may seem fairly obvious to those familiar with Evernote and other competing note-taking applications for Mac, but there's no need to head to the Insert menu when tossing images, PDF files, or other attachments to an existing notebook page. Instead, simply drag it from wherever the file is located on your Mac, drop it into place, and you're done. OneNote 2016 will magically sync it to the cloud along with the rest of your notebook contents. Best of all, the same trick also applies to Office documents and regular text files. There's also the option to add links to websites or even copy and paste links to other pages or section to create a wiki-like experience.
Now clip this
If you've ever come across a potentially great recipe online or just want to save a particularly funny or inspiring image to reference later, OneNote 2016 for Mac provides an optional Clipper web browser extension. To install it, head to the Clip to OneNote page and drag the appropriate button to your Safari browser bar (it also works with other browsers). Next time you stumble across a clip-friendly page, select Clip to OneNote and capture an image of the entire web page, complete with a link back to the original URL. Or, OneNote Clipper can clean up pages and save them in a more streamlined article view to eliminate unnecessary clutter in your notebook.
Sync here, sync everywhere
Okay, it may not exactly be a new feature, but it's likely new for Office 2016 for Mac users, so it bears mentioning once again. OneNote actually syncs notebook data from your Mac to OneDrive, where it can be accessed directly from other Macs, PCs, and mobile devices connected to the same Microsoft account. It's worth noting this isn't optional: If you're not an Office 365 subscriber, you'll need to sign up for a free Microsoft account, which offers 25GB for storing all of your data in the cloud on OneDrive - regardless of whether it comes from OneNote or elsewhere. It's easy to keep tabs on the sync process by clicking the name of your notebook, then the arrow to the right of the name, which will reveal when it was last synced, or what it's doing at that particular moment.

Read More ...
---
Here's how IBM is getting employees to use the Apple Watch
After having announced a
partnership
with Apple to develop
enterprise apps
for Apple Watch, IBM is looking to take this venture to the next level by adopting Apple's wearable in its workplace. Through the "Commit Health" initiative, IBM employees will reportedly receive a subsidy covering the cost of
Apple Watch
.
The program is said to be part of IBM's commitment to a healthier workforce. In the past, IBM offered Fitbit trackers to help employees monitor their exercise goals, and it's unclear if the new Apple Watch initiative will replace the Fitbit offering or if it is provided as an additional choice for employees. We've reached out to IBM for details about the program, but did not receive a response in time for publication.
With these wearables, employees can track how many steps they take, and these steps are converted into points, which can be donated to charity or redeemed for merchandise. Apple Watch also provides notifications to get users to keep active, reminding desk workers to stand each hour and walk around. It can also track calories, heart rate and other fitness-related goals.
Small business users
Large corporations like IBM can use
wearables
, like Apple Watch, to encourage employees to be healthier, which can have an affect on the bottom line. With healthier employees, IBM can benefit from reduced healthcare costs and less sick time taken by employees.
In addition to financial advantages, small business owners can also gain intangible benefits. According to the American College of Sports Medicine in Nashville, Tennessee, productivity can increase by as much as 15% when employees are fit.
Fitness reduces stress and can lead to better mental and physical performance on the job. The study reported that six of ten research participants said that they were better able to meet deadlines on days when they exercised.
Other business benefits include a boost in confidence, a positive mood and more energy.
The Apple-IBM partnership
Apple's partnership with IBM may help both companies make a play for the
enterprise
. Apple could leverage IBM's business expertise to get its hardware into the corporate space, and IBM's cloud business could benefit as a result of building connected enterprise apps for Apple products.
IBM is also increasing its adoption of Apple notebooks. If a
rumored deal
pans out, IBM could become Apple's largest enterprise buyer of MacBooks.
Via:
MacRumors

Read More ...
---
Updated: Halo 5's steady 60fps comes at the expense of a stable resolution
Update:
DigitalFoundry has broken down the algorithm behind Halo 5's real-time rendering, and has done an excellent job pointing out the finer points of how the game looks and feels while playing it. We've added the video below for your convenience.
Halo 5: Guardians won't be in stores for another few weeks, but according to executive producer Josh Holmes that despite it being one of the biggest games in 2015 it might not have the highest resolution of any game this holiday season.
Holmes wrote a post on the
Xbox Wire
today describing something he calls "the progressive resolution system" that allows the game to scale the resolution based on how many objects are on the screen at once. Using this system, he says, Halo 5 will be able to run at 60 frames per second both in every mode - a huge accomplishment for the series.
The team has re-engineered the game engine to look at all the objects on the screen - the enemies, vehicles, other players and terrain - and slide from a lower resolution during times of complete on-screen chaos to 1080p when you're by yourself enjoying the view.
YouTube : https://www.youtube.com/watch?v=-gQMulb6T2o
"Without this system, we would need to either reduce the scale of our most intense combat encounters or lower the quality of content across the game in order to stay at 60fps at all times," Holmes wrote. "With progressive resolution, we get the best of both worlds: epic scale experiences that look incredible while running at a consistent 60fps."
While games usually lock in a lower resolution to ensure a consistent experience, Halo 5 is opting to follow in the Witcher 3's footsteps with a dynamically rendered resolution. That said, the difference between 900p and 1080p is a small one, and Halo 5 certainly isn't the only next-gen title to turn down its resolution.
Halo 5: Guardians comes out on Xbox One on October 27, 2015.
Via
Engadget

Read More ...
---
8 tips for shooting autumn leaves
What you need
What you really need, of course, is a two-week vacation in Vermont in the fall to capture those spectacular autumn colors, but the best most of us can manage is a half-hour lunch break while the sun is shining and the sky is blue and the leaves are at their best.
So all the pictures you see here were shot in the space of half an hour, and within half a mile of home. You may not be surrounded by spectacular landscapes – these pictures were all taken on regular suburban streets – so the trick is to zoom in on the details rather than trying to take in a broader view.
We used a Nikon D7200 DSLR and the standard 18-105mm kit lens. A DSLR isn't essential because you can get the same kinds of shots on any camera with a zoom lens. A DSLR's bigger sensor can give a more defocused effect to backgrounds, and manual control of the lens aperture will help too, but neither is essential – the main thing is to have a good eye for light and color and a willingness to pay a little more attention to the details.
One more tip: set your camera's white balance to its 'Daylight' or 'Direct sunlight' preset to fix the colour balance to a neutral daylight setting. Autumn colors play havoc with the auto white balance settings on cameras.
01 Blue sky thinking
You don't have to go out shooting on a blue-sky day, but the color of the sky can make a beautiful contrast with the yellow, red and gold colors of autumn leaves. To get the best shots, get in amongst the trees so that you're shooting out through the branches and up towards the sky. The brightness and tone of a blue sky varies according to where you're standing and the direction you're looking in, so take a few moments to look for the best effect. If you face away from the sun the sky will be bluer, but if you aim the camera more towards the sun the leaves can take on a luminous, semi-transparent appearance which looks more vibrant.
02 Change the background
If you want to make leaves really stand out, find a contrasting background – the near-black shadows behind this leaf are perfect. This is a lot easier if you use the lens's maximum zoom setting because this has the effect of making the background larger in proportion to your subject. With a longer focal length it's a lot easier to find the perfect patch of color or shade in the background – you may have to move a pace or two one way or the other to get the alignment just right.
03 Get closer
You might assume you need a macro lens to get this close to the details on a leaf, but that's not the case. The kit lens on a DSLR or compact system camera will have a minimum focus distance that stays the same whatever zoom setting you use – so to get the maximum magnification, use the longest zoom setting. Like all the other shots you see here, this was taken on our Nikon D7200's regular 18-105mm kit lens.
This doesn't work so well with compact cameras, though, because here the minimum focus distance often does change when you zoom in – but most have a macro or close-up mode you can switch to instead.
04 Look at the light
This brings us on to another point – the direction of the light. Autumn leaves are often translucent, and if the light is behind them it can pick out the delicate veins beautifully. You can see it in action right here. The main image (top) is shot with the sun behind the leaf, and while the structures aren't quite as obvious as they are in the previous examples, the sunlight still gives the leaf an attractive, luminous quality.
05 Look up
It's natural to look straight ahead when looking for photographic subjects, and to look down for leaves that have fallen on the ground. But make sure you look up too, for a very different kind of autumn shot where you can combine the very strong compositional shapes of tree trunks and branches with the patchwork colors of the autumn leaves.
06 Open wide
Another way of making leaves stand out is to make the background go out of focus, and there are quick and simple ways to do this. The usual advice is to use the widest lens aperture, but most kit lenses only open up to around f3.5-5.6 – it's a start, but there is more you can do.
First, zoom right in to the lens's longest focal length – the longer the focal length, the shallower the depth of field.
Second, get as close as you can – the shorter the focus distance, the shallower the depth of field.
If you do these two things, you can get defocused backgrounds even with compact cameras with small sensors.
07 Spring cleaning!
Fallen leaves can make great subjects, but they're often surrounded by other leaves and debris that spoil the shot. But you're not helpless! It hardly takes any time at all to move rubbish out of the way or even move your subject entirely. For our main shot (above) we picked up this leaf and put it down on the black footpath alongside the grass where it fell – the contrast in tone and color really makes the leaf stand out.
08 Take leaves home
Our half-hour walk was over, but we weren't finished with that leaf yet. Here it is again in three different places in a back garden. For the main shot (above) we rested it on a decorative blue ball to make the most of the contrasting colors.
These photographs were all taken on a DSLR, but it's not expensive, high-tech hardware that's the key because you can take shots like these on practically any camera. Even a smartphone would do – the lack of a zoom would be a handicap for some shots, but the wide-angle views would be easy and smartphones are generally very good at close-ups.

Read More ...
---
PlayStation VR: 5 things we learned from Sony's Paris event
Sony embraces the new reality
The Paris Games Week is well under way in France, and Sony took to the stage today to announce new games, reveal launch dates and show us new trailers of games heading to the
PS4
in the coming months.
Sony also took the opportunity to get us excited about its
PlayStation VR
headset, revealing some exciting new games for its VR headset as well as a few surprising PS4 games that will have VR support.
Here's our list of the five exciting things about PlayStation VR to come out of Sony's event at Paris Games Week.
Lots of devs = lots of content
Unfortunately, Sony didn't reveal how much the PlayStation VR will cost nor the date we can expect it to be released. But thankfully, we do know we'll get lots of content when it does come out.
Between introducing new games for the PS4, Sony announced that there are currently over 200 developers working on content for its PlayStation VR platform.
While the content includes games, it also includes VR experiences from the company's sister company, Sony Pictures Entertainment.
We'll just have to wait to the very vague Q1 window to find out more about the headset itself, though.
You won't have to play alone
One of our great concerns for VR is that it could be rather isolating, but Shuhei Yoshida, president of Sony's Worldwide Studios, says VR "doesn't have to be a solo experience," adding that it can be an immersive, multiplayer platform instead.
He then introduced the perfect example of this - Rigs Mechanized Combat League, a multiplayer competitive, first-person arena shooter game that is being developed for PlayStation VR.
This isn't
the first time we've seen Rigs
from studio Guerrilla Games Cambridge, but the latest video shown at Paris Games Week introduces a new arena set in Dubai.
YouTube : https://www.youtube.com/watch?v=gDO7Ockyurk
Robinson: The Journey looks stunning
Crytek, the studio that's previously brought us the Back to Dinosaur Island demos for the
Oculus Rift
headset, is developing a new VR game for the PlayStation VR, called Robinson: The Journey.
And if the trailer is anything to go by, it will look amazing.
"In Robinson, you assume the role of a young boy who has crash-landed on a mysterious planet, and must become a pioneer of sorts as you explore your surroundings, interact with the world around you, and discover amazing secrets at every turn," explained Crytek's Elijah Freeman, executive producer of the game.
Freeman said it's previous VR demos were inspiration for Robinson, adding that the main goal of this new game is "recreating that level of authenticity on a much, much grander scale."
"That means not just making something visually stunning, but also telling a story that is emotionally engaging and which resonates with players beyond the game world."
YouTube : https://www.youtube.com/watch?v=AOZtqDhQP44
Gran Turismo Sport - driving in VR
Sony also unveiled the new Gran Turismo Sport for PlaySation 4, announcing that it will be
compatible with PlayStation VR
.
Gran Turismo Sport will include two FIA championships in the game, including the Nation's Cup, where you'll represent your country, and the Manufacturer Fan's Cup, where you'll represent your favorite car company.
The beta will launch early next year, just in time, we suspect, for the launch of Sony's VR headset.
YouTube : https://www.youtube.com/watch?v=2h-Kycm8Jxo
Tekken 7. Yes, Tekken 7
"It gives me great pleasure to announce Tekken 7 is coming to PlayStation VR," Sony's PlayStation head, Jim Ryan, exuded during the PGW event.
Unfortunately, that's all that was said about Tekken 7 in VR.
We have no idea how the fighting game will working in a VR environment that's usually a first person experience, but we're intrigued.
For the game itself, Tekken is celebrating its 20th anniversary, and the latest iteration is set to "an intensive canon storyline" and a new Mishima clan member, Kazumi Mishima. Expect to hear more in the coming months.

Read More ...
---
Available Tags:
Windows
,
techradar
,
LG
,
4G
,
HTC
,
Google
,
Apple
,
Mac
,
Mac
,
IBM
,