Apple Maps suggests Apple Pay coming to certain Australian supermarkets
Despite Australia's advanced contactless payments ecosystem, we're still waiting for
Apple Pay
to officially launch around the country.
While indications point to a
profit sharing dispute with the banks
as the main hold up, some eagle-eyed Apple Maps users are hoping that we're about to see a shift in strategy from the tech giant.
First spotted by the Apple Community forum
AppleTalk Australia
over the weekend, the business listings for certain Coles and Woolworths stores around the country on Apple Maps were updated to show the Apple Pay icon.
In markets where Apple Pay has officially launched, that same icon is used to indicate stores that you can pay with your iPhone or Apple Watch.
Pay yesterday, free tomorrow
Perhaps the most interesting aspect of this development is that only certain Coles and Woolworths stores showed the icon.
However, it appears that the references to Apple Pay have since been removed from those same business listings.
In any case, we've got our fingers crossed that these listings were the scouts of the impending Apple Pay invasion into Australia, and not just a glitch in the system.

Read More ...
---
Buying Guide: The 12 best laptops you can buy in 2015
Best laptops
Laptops are on the rise again thanks to
Windows 10
's arrival, Nivida's efficient Maxwell graphics cards, and fresh new
Skylake
processors from Intel. Notebooks once thought to be replaced by tablets are more plentiful and diverse than ever between gaming laptops that hook up to liquid-coolers, thin and light Ultrabooks to incredibly affordable
Chromebooks
. Even Microsoft has gotten into the game with the
Surface Book
.
With so many options to choose from, picking the best laptop for your needs is more important than ever. Those who crave fast boot up times and a lightweight machine to carry might drool over an
Ultrabook
. Serious gamers will gravitate towards
gaming laptops
tailored to their graphical and processing needs, while those after flexibility might fancy a convertible
laptop-tablet hybrid
.
It might seem overwhelming at first – what with all of the available choices – but we're here to help you find the best laptop for you. Believe us when we say that there is a perfect laptop out there for you. With this guide, you'll find the absolutely best machines.
1. Dell XPS 13
Dell's latest laptop is a masterpiece ahead of the curve
CPU:
2.2Ghz Intel Core i5-5200 |
Graphics:
Intel HD Graphics 5500 |
RAM:
8GB |
Screen:
13.3-inch 3,200 x 1,800 UltraSharp QHD+ touch display |
Storage:
256GB SSD
Gorgeous display
Super lightweight
No Ethernet port
Off-center webcam
The Dell XPS 13 isn't just an astonishingly thin and light laptop, it's a revolution in design. Fitting a 13.3-inch screen into a 11-inch laptop frame is no small feat, but Dell has pulled off a miracle creating a nearly borderless infinity display. This is also one powerful and long lasting machine that only gets better with the
new Skylake processors
, all while coming in at a very affordable starting price. For these reasons, it easily takes the top slot as the
best Ultrabook
, the
best Windows laptop
and the best overall laptop.
Read the full review:
Dell XPS 13
2. Asus ZenBook UX305
Better than the MacBook and at a fraction of the price
CPU:
800MHz Intel Core M 5Y10|
Graphics:
Intel HD Graphics 5300 |
RAM:
8GB |
Screen:
13.3-inch FHD 1,920 x 1,080 (matte) |
Storage:
256GB SSD
Thin and light
Vibrant matte screen
Tinny speakers
Troublesome video driver
The Asus ZenBook UX305 might look like a MacBook Air from every angle, but it's a better machine in almost every way. It's thinner, lighter and even more attractive in some ways with its purple tinged aluminum body. With a sharp display, a good helping of storage space and a fanless design to keep things thin and silent, this machine is one hot ticket. Most importantly, though, you can get this whole great package at a very affordable price.
Read the full review:
Asus ZenBook UX305
3. Asus Chromebook Flip
A premium Chromebook that backflips on command
CPU:
1.8GHz Rockchip 3288-C |
Graphics:
ARM Mali T624 |
RAM:
2GB LPDDR3 SDRAM |
Screen:
10.1-inch, WXGA (1,280 x 800) IPS multi-touch display |
Storage:
16GB eMMC
Fully metal construction
Excessive battery life
Large screen bezels
When most people think of Chromebooks they might expect some cheap, plastic device that's only just good enough to get them by through a day of computing. Asus on the other hand offers the fully metal Chromebook Flip that doubles as a tablet just for the heck of it. The 10.1-inch, 2-in-1 Chromebook is an exceedingly light laptop that feels premium to the touch. Thanks to a little known Rockchip processor, it can also outrun most other Chrome OS machines both in performance and with its eight hour battery life.
Read the full review:
Asus Chromebook Flip
4. 13-inch MacBook Air (early 2015)
Light and faster than ever
CPU:
1.6GHz dual-core Intel Core i5 |
Graphics:
Intel HD Graphics 6000 |
RAM:
8GB |
Screen:
13.3-inch, LED-backlit glossy display (1440 x 900) |
Storage:
256GB SSD
Excellent battery life
Nippy storage
Dated design
Low-res display
While the latest MacBook Air sticks to its guns with a dated design and low-resolution screen, it's not showing any signs of slowing down on the performance front. Thanks to a capable CPU, this thin and light machine can handle everything from simple web browsing to serious number crunching and even some light gaming. Sure the New MacBook is lighter and thinner, but it does not come with the Air's spread of full-sized ports nor a 13 hour battery life to last you though an entire day.
Read the full review:
13-inch MacBook Air (early 2015)
5. Surface Pro 4
The best iteration in Windows 10 tablets
CPU:
2.4GHz Intel Core i5-6300U |
Graphics:
Intel HD Graphics 520 |
RAM:
8GB |
Screen:
12.3-inch, 2,736 x 1,824 PixelSense display |
Storage:
256GB |
Connectivity:
802.11ac Wi-Fi, Bluetooth 4.0 |
Camera:
8MP rear-facing; 5MP front-facing |
Weight:
1.73 pounds |
Dimensions:
11.5 x 7.93 x 0.36 inches
Larger, sharper screen
Vastly improved Type Cover
Type Cover still sold separately
Battery life hasn't improved much
There's a new reigning king of Windows tablets and its name is the Surface Pro 4. Building on everything the last iteration got right, this new Surface slate introduces a larger screen more sensitive touchscreen perfected for everything from penning documents to painting images. Thanks to a newly redesigned island keyboard, tapping away on the Type Cover feels almost as good as a real laptop and the glass trackpad feels simply superb. Internally the Microsoft's latest also features a faster processor all in a shell that's actually lighter and thinner than the Surface Pro 3. Overall, these improvements make the Surface Pro 4 the tablet that really can replace your laptop.
Read the full review:
Surface Pro 4
6. Toshiba Chromebook 2
One of the best full HD Chromebooks
CPU:
2.16GHz Intel Celeron N2840 |
Graphics:
Intel HD Graphics |
RAM:
4GB |
Screen:
13.3-inch, 1920 x 1090 TruBrite TFT display |
Storage:
16GB SSD
Gorgeous 1080p screen
Thin and light
Blinding screen glare
Mismatched casing parts
Of course, if a long lasting machine is what you seek, you should invest in a Chromebook. The Toshiba Chromebook 2 lasts for six and a half hours and packs a wonderfully colorful full HD screen to boot. It's a better package compared to most Windows laptops you can pickup at this low, low price. Although the Toshiba Chromebook 2 is looking a bit old now with its last generation processor, it can still hold its own, and even today it remains to be one of the more attractive Chrome OS machines - better yet,
Toshiba has announced
it updated the Chromebook 2 with Broadwell Celeron and Core i3 processors.
Read the full review:
Toshiba Chromebook 2
7. New MacBook 2015
Gorgeous, thin and light
CPU:
1.1GHz dual-core Intel Core M |
Graphics:
Intel HD Graphics 5300 |
RAM:
8GB |
Screen:
12-inch, 2,304 x 1,440 LED-backlit IPS display |
Storage:
256GB SSD
Terrific design
Surprisingly good speakers
Runs sluggish at times
Expensive
If you want a real bombshell of a laptop, look no further than the extremely slender MacBook. It's come a long way from the days of being the MacBook Pro's rounded, plastic underling. Apple reintroduced the MacBook as one of the World's thinnest and lightest laptops featuring a razor sharp aluminum unibody and high-resolution Retina display, which still hasn't made its way into the MacBook Air. The nigh travel-less keyboard takes a little getting used and forget about using ports without an adapter, but if you can get over these humps, the MacBook is a machine that will turn heads and make your friends jealous.
Read the full review:
New MacBook
8. Dell Inspiron 13 7000
A great all-around laptop-tablet hybrid for discerning students
CPU:
2.4GHz Intel Core i7-5500 |
Graphics:
Intel HD Graphics 5500 |
RAM:
8GB |
Screen:
13.3-inch, 1,920 x 1,080 FHD IPS touchscreen |
Storage:
256GB SSD
Attractive and sturdy design
Speedy powerful performance
Lackluster battery life
A little hefty
Then again for those who don't need the latest laptop on the block and rather stick to their guns with something more traditional, the Dell Inspiron 13 7000 is a lovely fit. With a metal chassis coated in soft-touch rubber, this Special Edition 13-inch laptop hardly feels like a budget machine. Aside from the more than serviceable computing experience you'll get out of this notebook, the screen also flips back giving you a 1,080p tablet experience.
Read the full review:
Dell Inspiron 13 7000
9. Acer Chromebook 15 C910
This 15-inch Chromebook has it all
CPU:
2.2GHz dual-core Intel Core i5-5200 |
Graphics:
Intel HD 5500 |
RAM:
4GB |
Screen:
15.6-inch full HD (1,920 x 1,080) |
Storage:
32GB SSD
Speedy performance
Sleek diamond texture
Too heavy
Awkward keyboard
Who says Chromebooks can be big too. While the mass majority of Chrome OS machines come in the shape of low-powered 13- to 10-inch laptops, the Acer Chromebook C910 is the 15-inch big daddy. Not only does it come rocking a vibrant 15-inch, 1080p display, it also has a substantially more powerful Intel Core processor for some more heavy duty Cloud computing. You might think all this added power would take a chunk out of the battery life, but this Chromebook colossus can last for nearly nine hours.
Read the full review:
Acer Chromebook 15 C910
10. HP Spectre x360
Striking the perfect balance between a laptop and tablet
CPU:
2.2GHz Intel Core i5-5200 |
Graphics:
Intel HD Graphics 5500 |
RAM:
8GB |
Screen:
13.3-inch, 1,920 x 1,080 FHD Radiance LED-backlit touchscreen |
Storage:
256GB SSD
Superbly thin Excellent performance and battery life
Too heavy for tablet usage
Weirdly wide trackpad
The HP Spectre x360 comes easily as one of our most recommended 2-in-1 hybrid laptops. It's one of the best looking and most powerful hybrid notebooks out today, and the vibrantly bright display doesn't hurt either. Although it weighs nearly as much as a 13-inch MacBook Pro Retina, its dimensions put it more in line with a MacBook Air and the fully metal body is a nice touch too, even if it ends up making this convertible notebook a tad bit too heavy for prolonged tablet use. Users who want even more power should look to the
Bang & Olufsen limited edition version
, which comes with newer Skylake processors.
Read the full review:
HP Spectre x360
11. MacBook Pro 13-inch with Retina display (early 2015)
Robust and stunning, the MacBook Pro is as good as old reliable
CPU:
2.7GHz dual-core Intel Core i5 |
Graphics:
Intel Iris Graphics 6100 |
RAM:
8GB |
Screen:
13.3-inch IPS, 2,560 x 1,600 pixels|
Storage:
128GB SSD
Faster Processor
Superb battery life
Underdeveloped Force Touch
Unchanged design
The MacBook Pro is a tried and true road warrior. Whether you're a student, graphic designer, desk jockey, photographer, DJ or a simple everyday user, this is one of the most versatile and best laptops ever made. Along with delivering great performance and amazing battery life, this latest MacBook Pro comes with Apple's new fangled Force Touch trackpad giving you access to more gesture commands. It's an even more enticing option when you add up all the bundled freebies including office programs and software upgrades.
Read the full review:
MacBook Pro 13-inch with Retina display (early 2015)
12. Lenovo LaVie Z
This skinny kid can fight
CPU:
2.40GHz Intel Core i7-5500U |
Graphics:
Intel HD Graphic 5500 |
RAM:
8GB |
Screen:
13.3-inch WQHD (2560 x 1440) LED anti-glare |
Storage:
256GB
Core i7 processor
Excellent high-res display
Mediocre battery life
Astronomical battery life
A laptop as light as a tablet? It's not as crazy as you think with the Lenovo LaVie Z weighing less than two pounds. Aside from its lightweight chassis, the Lavie Z offers better performance and a higher resolution screen than most of its 13-inch Ultrabook competitors. Still, this machine has a few unfavorable characteristics including a soft build quality, inferior battery life and inflated price tag; major turn offs for what is an otherwise splendid device.
Read the full review:
Lenovo LaVie Z

Read More ...
---
Aldi is selling a cheap Sonos alternative this weekend
There's no question that
Sonos
owns the wireless multi-room speaker scene lock, stock and barrel, delivering an incredible music listening experience thanks to its quality speakers and user-friendly app.
However, if there's one major barrier to entry for many people, it's that Sonos speakers are quite expensive. Thankfully, supermarket chain
Aldi
is selling a set of Bauhn speakers this weekend that are poised to deliver a Sonos-like multi-room music experience at a price that's much easier on the ol' wallet.
Much like Sonos' numbered speaker models Bauhn's SoundMax speakers come in three types: SoundMax 1 is a 10W RMS entry-level wireless speaker priced at $99.99, SoundMax 3 is Bauhn's mid-range 20W RMS wireless speaker priced at $149, and Sound Max 5 is its top-of-the-range 40W RMS speaker, priced at $199.
SoundGood?
Aldi has noted that both the SoundMax 1 and SoundMax 3 speakers feature a built-in rechargeable battery, which leads us to believe that the larger SoundMax 5 speaker will require a power outlet to function.
You can connect to each speaker via Wi-Fi, Bluetooth, DLNA or AirPlay, and just like Sonos, you can set up different songs for each room of your house with the speakers' accompanying SoundMax app for iOS and Android devices (which also has integrated
Spotify
and iHeartRadio functionality).
Bauhn's SoundMax speakers will be available at Aldi stores from Saturday, October 31 – we suggest arriving early, as Aldi stores usually get big lines for tech products.

Read More ...
---
Teslas on autopilot are going global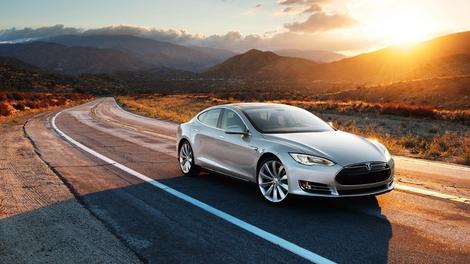 Tesla's highly anticipated autopilot feature is finally rolling out beyond the US, with CEO Elon Musk announcing the news late last week Friday on Twitter.
The autopilot feature, which launched in the US two weeks ago, will now be available in all 19 countries where Tesla cars are available, except for Japan.
"Regulatory approvals received, so Autopilot rolling out to all countries!" Musk
tweeted
, adding "Excluding Japan, which is still under review."
The new feature, which costs a few thousand dollars to update to, adds the ability to automatically keep your car in its current lane, change lanes if necessary and parallel park.
Musk also took to Twitter to
tease a new update
for the Autopilot feature as well.
"Autopilot 1.01 coming soon: curve speed adaption, controller smoothness, better lane holding on poor roads, improved fleet learning!"
Unfortunately, he didn't reveal when the update will be heading our way, but expect it in the coming weeks.

Read More ...
---
This is Quickflix's latest plan to survive the streaming market
Troubled SVOD operator
Quickflix
has been having a tough time this year. While the arrival of
Netflix
and Stan and
Presto
has been good for competition, it's also meant that the SVOD pioneer has been struggling to make money, launching scheme after scheme to remain relevant.
After going into a
trading halt to restructure
back at the end of August, yesterday the company sent out an update to shareholders on how plans are progressing.
The good news is that there
has
been progress. The bad news is that, all things considered, it's still going to be a massive battle to claw back market share, based off the announcement.
Out with the bad
The first part of yesterday's announcement was the restructuring of SVOD debt. It has reached an agreement with one licensor for the release of approximately $2 million of debt, and has negotiations underway to release another $4 million with other studios.
That's all good news, because debt is bad (mmkay). But the other way to reduce your debt is cost saving, which Quickflix has done by cutting 20% of its staff and reducing those costs by 33%.
Other cost cutting measures will bring in further savings, with everything from call centre support to executive board overheads going through the wringer.
All up, Quickflix reckons it will save about $4 million a year via these cost reductions.
In with the good?
Of course, cutting costs is only half the battle. Quickflix needs to try and make money to turn its fortunes around, and in order to do that, it needs new revenue streams.
According to the announcement, Quickflix has "reached an agreement to enter affiliate arrangements with SVOD operators in Australia and New Zealand". This will allow the company to make a small percentage from signups to a complimentary (but still rival) SVOD platform.
The obvious inference here is that Quickflix is
taking our advice
and pulling out of subscription services entirely and focusing on its DVD mail service and premium video on demand platform.
The safe money is also on that SVOD platform being Presto, following the previous Quickflix plan to resell the streaming platform.
We'll find out more when Quickflix releases its outstanding 30 June 2015 annual financial statements, whenever that may be.

Read More ...
---
Mac Tips: Is your Mac startup disk full? Here's how to fix it
We've all been there: you're merrily working on your
Mac
when you try to save a file and a window pops up to proclaim, "Your startup disk is almost full - you need to make more space available on your startup disk by deleting files." This essentially means that the drive containing your
Mac OS X
installation is nearing capacity and is running out of space to save necessary files and logs.
In this article, we'll walk you through a few places you can immediately go to remove unwanted files from your Mac.
Emptying the Trash
If you have a lot of files in the Trash, then it may be a good time to permanently delete them. To do this, open the Trash window by clicking its icon in the Dock, then click Finder > Empty Trash.
Removing Downloads
If you download a lot of files from the Internet, your Downloads folder and/or Desktop may be filled with temporary files you no longer utilize. Begin by checking the Desktop for any files you don't need, and move them to the Trash.
Next, open a Finder window and press Option + Command + L on the Keyboard (or navigate to Go > Downloads) to immediately open the Downloads folder on your Mac. Go through any unwanted files and folders stored in this directory, then delete them from your Mac by dragging them to the Trash and then emptying the Trash.
Removing other files
It can be a pain to locate all the unwanted files on your Mac, which is why we recommend an easy-to-use utility called
DaisyDisk
. This app helps you easily find and remove unneeded files you may have forgotten about.
Simply launch the app and it'll start scanning your hard drive, looking for large files and apps. Clicking on the large blocks of space lets you drill down until you find files and folders that are gathering digital dust, and gives you the ability to delete them right from within the DaisyDisk app. (You might also consider similar apps such as
DiskDoctor
and
DiskMap
.)
And there you have it! By following these simple steps, you'll be able to get back to work without any more pesky alerts popping up.

Read More ...
---
Walmart wants to join the delivery drone fray
It looks like Walmart is also getting into the delivery drone game, with a new report stating the retailer has asked the Federal Aviation Administration (FAA) permission to start testing drones for several purposes.
Walmart has already been testing drones indoors for months now, according to
Reuters
, and it's now seeking permission to take its test to the skies.
The report says that it's using drones built by drone manufacturer DJI, the same DJI that builds consumer
Phantom
drones.
The retailer is testing the drones for home delivery, grocery pickup and warehouse stock management.
All the deliveries
Walmart is joining the likes of Amazon, UPS and Google in developing and testing delivery drones, keeping the
FAA busy with formulating and keeping its rules and regulations
regarding drones up-to-date with the tech.
"Drones have a lot of potential to further connect our vast network of stores, distribution centers, fulfillment centers, and transportation fleet," Walmart spokesperson Dan Toporek told Reuters.
He explained that there is a Walmart within 5 miles of at least 70% of the US population, "which creates some unique and interesting possibilities for serving customers with drones."
Walmart's drone testing will include delivering goods and groceries from trucks to homes, as well as managing and moving stock within warehouses.

Read More ...
---
Review: Updated: Microsoft Surface Pro 4
Design, display, Surface Pen and Type Cover
Editor's Note
: This review was originally written based on pre-production hardware that had been suffering battery performance issues that Microsoft claims will not affect the retail units that customers will be able to purchase on launch day.
"This is a known and limited issue with some of our pre-production units that we've already corrected at the factory," Microsoft told techradar. "Customers won't experience this at launch."
After receiving a replacement unit from Microsoft that had these issues addressed, we can now confidently provide a score and our final verdict, not to mention updated information on the Surface Pro 4's battery life – all of which you can find below.
Original review follows...
It's almost as if Microsoft knew that, if it was incredibly close to making good on its mission to replace the laptop with the
Surface Pro 3
, the firm would surely nail it on the fourth go.
The evidence? Almost every change about the Surface Pro 4 seems to subtly improve upon the existing blueprint. It's iterative design executed nigh flawlessly.
From reducing the thickness while upping the screen size within the same dimensions to enormously improving the Type Cover through slight changes, Microsoft Devices team lead Panos Panay and his team have clearly taken every bit of feedback to heart. And the result is Microsoft's most refined piece of hardware yet.
Design and display
Perhaps the most obvious way in which this year's Surface Pro model is iterative is its looks. The same all-magnesium unibody casing is still here, though the "Surface" logo has made way for Microsoft's new logo in chrome.
Microsoft managed to up the device's screen size by a few hairs, from the 2014 model's straight 12 inches to this year's 12.3 inches, without affecting its footprint whatsoever. That is, unless you count the Redmond firm shaving over half a millimeter off of its thickness, from 9.1mm to 8.4mm this year – all while maintaining support for full-fat mobile processors.
How did they do it?
For one, Microsoft's product team decided it was time the capacitive Windows button hit the chopping block, especially with Windows 10 providing easy access to the Start menu, thus the extra room for that three tenths of an inch. Secondly, the firm managed to bring its optical stack – the series of sensors, diodes and pixels beneath the glass – even closer to the glass this time around, a key point of Microsoft's trademarked PixelSense screen technology. This helped the firm bring the slate's thickness down by half a millimeter.
The idea here is to bring the sensor elements of the touchscreen as close to your finger or Surface Pen as possible, and it works incredibly well. The display is incredibly responsive to touch, and the further nuance it brings to the stylus experience is huge. In tandem with the new Surface Pen, the screen detects 1,024 levels of pressure, even during a single stroke.
Now, let's talk pixels. Even though it really didn't have to, Microsoft went and upped the Surface Pro's resolution from 2,160 x 1,440 (216 ppi, or pixels per inch) in the old model to 2,736 x 1,824. That makes for a huge 267 ppi put forth by the Surface Pro 4, which blows its main rival, the MacBook Air (128 ppi for the 13-inch), out of the water and narrowly edges out Apple's new, 12.9-inch iPad Pro at 264 ppi.
But more importantly, the new screen proves to be far brighter and more color accurate than the Surface Pro 3 display at all brightness levels, as you can clearly see. That's bound to be a key selling point for creative professionals, namely artists and designers that have yet to leave the Wacom tablet and calibrated monitor combo behind.
For the rest of us, it simply means more realistic-looking movies and more vibrant photos and games. However, considering Microsoft kept to its rare 3:2 aspect ratio to best emulate the notepad experience for the stylus users, you'll see even thicker black bars sandwiching your favorite movies in 16:9 – and even more so for those in 21:9, or widescreen format.
It's a fair concern for folks that watch plenty of movies and TV on a tablet. But fear not, workers, for you're the very reason Microsoft went in this direction. The 3:2 aspect ratio is wider and shorter than 4:3, but taller and slightly more narrow than 16:9, the most common aspect ratio for TV and computer screens today. The result is a middle ground between the two that is ideal for both photo and design or drafting work, wherein 3:2 is much more common, as well as getting computational work done, given the extra vertical space.
Surface Pen and Type Cover
To best make use of that extra space, Microsoft has given its Surface Pen and Type Cover accessories some serious upgrades. In addition to the aforementioned 1,024 levels of pressure sensitivity, the new-and-included Surface Pen is redesigned to feel more like a pencil. The stylus now has one flat side, as if a Number 2 pencil had all but two of its angles rounded off.
The reason for this is two fold. For one, this stylus is even more comfortable to hold than the last as a result – your index finger rests just above the main function button on the flat end. Secondly, this surface (no pun intended) is coated with thin, powerful strip magnets that allow it to cling onto the tablet's left side. The age of stylus loops is over.
The Pen also sports a new, and actually functional, eraser button up top that not only does what it says on the tin, but offers up three unique use cases. In addition to opening OneNote with a single press, the button now takes a screenshot and then opens OneNote with a double press. Finally, a long press summons Cortana to answer to your every whim.
Microsoft seems to have expertly weighted the Surface Pen to make it feel not much heavier than your average clickable pen, despite all of the tech inside. Plus, now that Microsoft offers additional pen tips right out of the box only sweetens the pot.
Coupled with Microsoft's PixelSense display, the duo makes for the best stylus experience I've had on a tablet yet for as little as I'm wont to use it. Now, I'm no artist or designer, but between the superb palm detection and the accuracy and nuance of the Pen tracking, the Surface Pro 4 looks to have Microsoft's best shot at luring in that crowd yet.
Sorry, artsy folk, but these improvements almost pale in comparison with the Redmond firm's new-and-still-not-included Type Cover. This time around, Microsoft managed to greatly widen the spacing between the keys for a chiclet-style approach. What this does is make keeping track of which keys your fingers are on by feel much easier, and it allows for each key to be individually backlit.
The new Type Cover is also slightly thicker and far more rigid than before, allowing for deeper key travel and punchier feedback – not to mention a sturdier, quieter surface to type on – that brings it so much closer to the true laptop keyboard. Panay's team also managed to widen the touchpad and coat it in glass rather than plastic.
These two huge improvements make a world of difference in answering the question of whether Microsoft's tablet can replace your laptop. The Surface Pro 3's keyboard cover was excruciatingly close to honestly providing a laptop-level typing experience. Now, the new Type Cover has all but closed that gap.
Specifications and value
With Microsoft so bullish on perfecting its vision of the tablet takeover, you better believe that the firm would stack it up against the inspiration for Ultrabooks, Apple's MacBook Air, yet again. (Though, Microsoft seems to have dropped the iPad comparison altogether this time around.)
And unsurprisingly, as far as dimensions are concerned, the Surface Pro 4 is indeed more portable than the
13-inch MacBook Air
, if only due to its smaller screen. Microsoft's slate comes in at 11.5 x 7.93 x 0.33 inches (W x D x H), or 292.10 x 201.42 x 8.4mm, meanwhile Apple's leading laptop measures 11.8 x 7.56 x 0.68 inches (32.5 x 22.7 x 1.7cm). Naturally, the Surface Pro 4's 1.73 pounds (786g) is far lighter than the 2.96-pound (1.35kg) MacBook Air's weight on your back.
Now, how about how Microsoft's latest measures up against one of the best 2-in-1 laptops since, well, the Surface Pro 3? The 13.3-inch
HP Spectre x360
measures a way beefier 12.79 x 8.6 x 0.63 inches (32.4 x 21.8 x 1.6cm) and weighs 3.26 pounds (1.47 kg). It's just one of the cons with hybrids that go into it laptop-first.
Now, let's see whether Surface Pro 4 can still play ball when it comes to value. Here's the Surface Pro 4 configuration that Microsoft provided techradar for review:
Spec sheet
CPU: 2.4GHz Intel Core i5-6300U (dual-core, 3MB cache, up to 3GHz with Turbo Boost)
Graphics: Intel HD Graphics 520
RAM: 8GB LPDDR3
Screen: 12.3-inch, 2,736 x 1,824 PixelSense display (Contrast ratio: 1,300:1, 100% sRGB color, 10-point multi-touch, 3:2 aspect ratio)
Storage: 256GB SSD (PCIe 3.0)
Ports: 1x USB 3.0, mini DisplayPort, microSD card reader (UHS-I), headphone/mic jack
Connectivity: 802.11ac Wi-Fi (2 x 2 MIMO), Bluetooth 4.0 (Low Energy)
Cameras: 8MP rear-facing, auto-focus camera (1080p HD); 5MP front-facing, 1080p HD camera
Weight: 1.73 pounds
Size: 11.5 x 7.93 x 0.36 inches (W x D x H)
What you see here is the slightly-higher-than-mid-range version of the Surface Pro 4, which will set you back a cool $1,299 (£1,079, AU$1,999) – and that's before picking up a $129 (£109, AU$199) Type Cover. That said, it would be smart to go with either this model or the one just below it, with the same Core i5 and half the RAM and storage, for $999 (£849, AU$1,499).
The entry-level Surface Pro 4 comes housing an Intel Core m3 processor, rather than the undoubtedly snappier, updated Intel Core i3 (it ran Haswell-generation Core i3 last year), and the same amount of storage and memory. Plus, at $899 (£749, AU$1,349), asks for $100 more than the baseline Pro 3 did at launch.
Frankly, it's not a great value, and – oddly enough – Microsoft hides the option to purchase the Core m3 version outright behind a "Configure Your Device" button on its US web store.
But what about the Apple's notebook? For the same price as the Surface Pro 4 configuration listed out above, you could get a 13-inch MacBook Air with a dual-core, 1.6GHz Intel Core i5 processor with Intel HD Graphics 6000, 128GB of PCIe flash storage and 8GB of RAM.
It's by no means an apples to apples comparison, of course. The Pro 4 has a 12.3-inch, Retina-rivaling touchscreen, while the MacBook Air has a barely HD, 13.3-inch touch-free screen. Apple's laptop offers more ports and longer battery life, while Microsoft's tablet comes with a stylus and rivals most Ultrabooks once its Type Cover is attached. I could go on.
Now, the Spectre x360 makes for an easier comparison, and on paper does seem to stretch your dollar a lot further. For the same price as the Surface Pro 4 unit in question, you could buy HP's leading Ultrabook complete with a current, dual-core Intel Core i7 chip – not i5 – with Intel HD Graphics 520. This package matches the Surface for RAM and storage, meanwhile tripling its USB ports and claiming to last two hours longer on a charge.
Then again, it's thicker, it's heavier and is by no means could or should it be a tablet replacement in the way that the Surface Pro 4 can be a laptop replacement. As it turns out, the Surface Pro line still has so few, if any, worthy direct comparisons.
So, is the Surface Pro 4 worthy of opening your wallet? That's a more difficult question to answer, because – from the new keyboard cover to the stylus improvements – everything that you can't quantify about the device is exactly what makes it so worthwhile.
Performance and battery life
Focused a bit more on being a laptop-lapsing, portable productivity device than even before, it's a bit easier this time around to compare the Surface Pro 4's performance with some key rivals.
Since receiving a replacement review unit from Microsoft that I'm told is free of the battery issues that marred the first, the below numbers are closer to what you should experience with your own Surface Pro 4.
Benchmarks
3DMark: Cloud Gate: 5,873; Sky Diver: 3,673; Fire Strike: 856
Cinebench CPU: 305 points; Graphics: 37 fps
Geekbench 3 Single Core: 3,135; Multi-Core: 6,649
PCMark 8 Home: 2,406
PCMark 8 Battery Life: 3 hours, 15 minutes
Every performance score here, save for PCMark 8 Home, shows a minor increase from the first unit I tested. It's a good sign that the Surface Pro 4 was already operating at its peak, and that only the battery needed fixing.
The Surface Pro 4 has bested the HP Spectre x360 in almost every test by roughly 25%, save for losing by a hair to the device in the PCMark 8 Home test. As for the 13-inch MacBook Air, its multi-core Geekbench 3 (which tests CPUs primarily) score of 5,768 is plenty short of what the Surface achieved.
But ultimately, don't expect to see a major difference between how any of these three machines perform day to day, save for the MacBook Air that will last much longer on a charge. If anything, you might get slightly better frame rates out of games played on the Surface Pro 4 than on the Spectre x360.
For instance, the Pro 4 runs Hearthstone (my go-to tablet testing game) without a hitch on its highest settings, even at an automatically-applied, adapted resolution. Plus, the color-calibrated display makes every element on the game's interactive game boards that much more distracting.
Battery life
Now tested on pre-production hardware that I'm promised has been scrubbed of its battery woes, the Surface Pro 4 produced far better battery life results than before. Unfortunately, they're still well below not only Microsoft's own claims, but what choice rivals are able to put up.
While arguably the most harsh battery test in our lineup, PCMark 8 Home Battery saw the Pro 4 last 3 hours and 15 minutes, a marked 50% increase from before. Still, the Spectre x360 held out in that test for 4 hours and 38 minutes.
Microsoft's tablet fared much better on our video playback loop test, with a result of 5 hours and 15 minutes. That's just shy of 45 minutes longer than the initial result, and enough to last you on a coast-to-coast US flight. (Both tests were conducted at 50% brightness and with all lighting and radios off save for Wi-Fi.)
In a somewhat similar test, the MacBook Air was able to stream 1080p video over Wi-Fi for a whopping 13 hours and 24 minutes. Though, that's thanks in large part to a far lower-resolution display and likely a larger battery.
Regardless, Microsoft promises up to 9 hours of video playback on a single charge, and these numbers simply aren't close to that. Sure, these figures are far better than last year's Surface Pro 3, despite the serious screen resolution bump, which should not be overlooked. But they still can't hold a candle to neither Apple's leading laptop nor its top tablet – much less comparable Windows-running hybrids.
Longevity, or lack thereof, then is about the only thing about the Surface Pro 4 that's holding it back from truly, honestly replacing your laptop – or at least your MacBook Air specifically. Otherwise, the machine offers somewhat below-average lasting power.
Bundled software
Being a Microsoft-built and sold device, the Surface Pro 4 doesn't come with any shady third-party software. Every Surface unit from here likely until the end of time will come packing OneNote, Microsoft's new-and-improved note taking app for use with the included Surface Pen.
Other than that, this review unit came with room made available for Flipboard and the New York Times Crossword puzzle app. You could delete those as soon as you boot up the Surface Pro 4 for the first time, or you could give them a try.
Verdict
Iterative isn't generally a word you exclaim or say with pride when discussing the latest entry in a series of video games, movies and especially tech products. But smart iteration is exactly what the Surface Pro 4 needed to finally make good on Microsoft's mission that tablets can be laptops, too, and the firm delivered just that in spades.
We liked
What immediately comes to mind when thinking of the Surface Pro 4's, well, pros, is the vastly improved Type Cover. Using the Surface Pro 3's Type Cover and moving onto the new hotness truly is like night and day, not to mention seeing them side by side. Largely through the improved Type Cover, the Surface Pro 4 can finally offer a nigh laptop-grade typing experience.
The improved resolution and new optical stack technology, PixelSense, coupled with 100% sRGB color, makes for one of the best displays I've ever seen or touched on a tablet. It might not be the best for movies, but for those looking to get things done, this screen is cream of the crop.
We disliked
The fact that the Type Cover is still sold separately, not even as part of a bundle, sure makes the whole "tablet that can replace your laptop" spiel a harder pill to swallow. Sure, Microsoft likely will make a killing on individual retail sales from the diehard fans, but what about the average Best Buy shopper seeing this and left confused when they realize the "laptop" portion of the offering requires an extra 100 or so bucks.
Speaking of which, the Surface Pro 4 comes in asking for more and offering less in its entry-level model than last year, which will be tough to overlook for the budget conscious. The power gap between the Core m3 chip and the Core i5 is wide enough that I'd recommend you not bother with the former. Furthermore, even after testing an updated unit, the Pro 4 battery life leaves a bit to be desired – despite improving upon the previous model.
Final verdict
So, has Microsoft finally done it? That depends on how considerable of a compromise you consider "somewhat below average" battery life. If that's about the only thing that Redmond's mission rides on, with the typing, tracking and penning experience vastly improved, then I'd consider the fourth go at it so narrow of a miss that you might be able to pass it for everything it does so well.
Even more so than the version before it, I could easily see the Surface Pro 4 becoming my daily driver, not to mention my comic book reader and Hearthstone and mobile movie machine (I'll deal with the black bars). And that's despite the arguably middling battery life, considering the screen resolution bump. If it can last for a whole cross-country flight, then that's enough for me.
Microsoft seems to have captured and applied the best definition of 'iteration' to almost every end of the Surface Pro 4, making it well worth the wait for creative professionals, students and everyday folks alike. Is this finally the tablet to replace your laptop? That's still debatable, though the Pro 4 has surmounted more of what's running against it than ever before.

Read More ...
---
Updated: Best iPhone apps 2015
Best iPhone apps 2015
Apps are the cornerstone of Apple's iOS platform. The ecosystem is what sets Apple's mobile platform apart from its rivals, and the highest-quality iPhone apps are typically best in class.
But, like any app store, it is sometimes difficult to find out what are truly the best apps, the ones that stand out from the rest and offer a tool or service that's far beyond anything else available.
Sometimes the best apps are free, other times you will have to pay a little bit for them. Here we showcase the best available and offer up everything you need to know about the app and how much it will cost.
This round-up compiles our favourites, from top-quality creative tools and video editors to the finest productivity kit and social networking clients. And in addition to our ongoing list of the absolute best, every week we're adding our picks for the latest and greatest new or updated apps, so check back often. This week's selection includes a conversion app that does 3D Touch, Instagram's take on Live Photos, an app for staying on top of the latest iOS news, and more. Even if you don't have an iPhone right now, it's worth reading up on what's available if you're considering investing in the
iPhone 6S
.
New this week: Convoto
Unit converter apps may be a dime a dozen, but the latest version of
Convoto
has a pretty neat trick up its sleeve owners that's definitely a first for this category: 3D Touch support. Now, iPhone 6s and iPhone 6s Plus owners can search units, open the calculator or quickly access two-unit categories of their own choice using the Quick Action menu from the home screen. The iOS 9-friendly update also enables Spotlight search from any unit category, and adds the convenient and time-saving option of launching directly to your most-used conversion category, which can be selected from in-app settings.
New this week: Boomerang from Instagram
Not enamored by Apple's new Live Photos gimmick in iOS 9? One of the pioneers of mobile photo sharing apparently thinks there's room for improvement with the new
Boomerang from Instagram
, which promises to make everyday moments fun and unexpected. Tap to shoot a quick subject in motion and the app performs a burst of 10 consecutive photos, then turns them into a mini-video. The app has also solved one of the biggest drawbacks of Live Photos: Boomerang shots can be instantly shared to Facebook or Instagram with ease.
New this week: CycleCast
Winter is coming, which means less time outdoors and more time spent exercising at home. Thanks to the new
CycleCast
, fitness junkies can dial up indoor cycling classes on-demand powered by world-class instructors and featuring hit music from your favorite acts. Whether at home or at the gym, members can tune in each week for fresh classes. Simply choose an instructor, select a 20-, 45- or 60-minute workout depending on your schedule, and press Play to rock out to hand-crafted playlists chock full of current hits and classic favorites. Once finished, your workout data even goes straight to Apple Health. A monthly or annual subscription is required, but the app offers a free 30-day trial to give it a spin beforehand.
New this week: myServiceJobs
If you're in the business of offering services, the folks at myServiceForce have just introduced a mobile tool for managing work orders, finding new jobs, and creating estimates, invoices or receipts.
myServiceJobs
is perfect for field service professionals such as plumbers, HVAC, construction, handymen, lawn or pool maintenance or contract workers, providing an easy way to set appointments, create digital work orders, organize a database of clients and much more. Best of all, it's absolutely free to download and use to streamline any workflow.
New this week: Easy Spending Expense Tracker
With more than a million satisfied customers,
Easy Spending Expense Tracker
just received a big update that introduces an all-new automatic backup service (available via in-app purchase), and an improved user interface with more flexibility. Featuring a beautiful design, the app offers fast and powerful search, the ability to view account summaries from a Today widget on the lock screen, and tons of great financial tools such as bill reminders, multiple accounts, recurring transactions, passcode lock and much more.
New this week: UE BOOM/UE ROLL/UE MEGABOOM
Logitech's portable Bluetooth speakers are already pretty awesome, but the latest updates to its
UE BOOM
,
UE ROLL
, and
UE MEGABOOM
apps introduces a really neat feature called Block Party that allows users to invite friends to play DJ through your supported hardware. The apps also introduce support for iOS 9 and the sixth-generation iPod touch, while the UE BOOM 2 and UE MEGABOOM add the ability to tap once on the top of the speaker to start playing, or tap twice to skip ahead to the next track. Yeah, that's about as cool as it gets...!
New this week: FileCalendar
Calendar apps are a dime a dozen on iOS, but how many of them actually allow users to attach documents, photos, and contacts to events?
FileCalendar
does just that, which comes in particularly handy when planning events since everything will be right there in one place. Files can be attached from email attachments or any app that supports iOS sharing, or directly from the built-in Import feature. The app includes the ability to add, edit or rename documents from 20 common file types, upload files using iTunes, and everything is kept in sync with your other calendar apps, just the way it should be.
New this week: Drippler
If you want the latest iPhone, iPad or iPod touch news, we've got you covered with techradar.com and MacLife magazine. But if that's not enough, there's
Drippler
. Culling information from a variety of sources, Drippler is a virtual user guide that promises to deliver info on updates, tips, apps, accessories, and much more straight to your device. With personalized tips and recommendations, "daily drip" notifications as updates are available, and the ability to search for specific topics or support, you'll never be stuck wondering what to do with your iOS device ever again..
WhatsApp
WhatsApp
is one of the most essential apps you can install on your iOS device, especially if you have friends and family across the world.
Rather than worrying about your SMS allowance or signal, WhatsApp lets you send messages over any Wi-Fi or mobile data connection instead. You can also send and receive photos with no size restrictions, and if you're using Wi-Fi (or you have unlimited mobile data) they won't cost you any extra to send.
Periscope
Periscope
, Twitter's live video streaming app, is an essential download for anyone who likes the immediacy of Twitter but craves something more visual.
You can easily create your own live streams or watch other people's, send comments and hearts in real time and if you miss the action there's a 24 hour window with which to replay streams. In short it's simple enough to dive straight into but has enough to it that you'll keep coming back, whether you're more creator or viewer.
Pocket
Even in 2015 there are still times and places where we can't get an internet connection, but this doesn't have to mean you can't read websites, however, thanks to the excellent
Pocket
app. It allows you to save articles, news stories, blog posts, videos and much more, letting you read and watch them offline.
You can also synchronise your saved articles across every device you've installed Pocket on, allowing you to pick up where you left off and continue reading.
Google Photos
There are probably hundreds of photo apps around, but
Google Photos
stands out as it gives you unlimited storage for photos and videos, all for free.
That's reason enough to jump on board, especially as it works not just on iOS but on Android and computers too.
But with basic editing tools and the ability to make collages and albums this is more than just photo and video storage, it aims to be your first and last stop after taking a picture. To achieve that it will need a few more features, but it's well on its way.
Snapseed
Snapseed
is Google's own photo editor that's been designed from the ground up to make tweaking your snaps as easy and fun as possible on a touchscreen device.
Although the interface is simple enough to use with just your fingers, there's also a lot of depth to this app as well. You use tools to tweak and enhance your photographs to make them look the best they ever have, as well as playing around with fun filters that can transform the photos you've taken on your smartphone or tablet.
Citymapper
Should you find yourself in one of the supported cities (including Paris, London, New York and Berlin), you'll be grateful to have
Citymapper
on your iPhone — assuming you don't want to get lost.
The app finds where you are and then gets you from A to B, whether you want to walk, grab a taxi, or use public transport (for which live times are provided).
Google Maps
It's no secret just how badly Apple's own mapping app performs, although it has got better post-
iOS 6
.
Fortunately,
Google Maps
is a free download, and a far better solution than the old Google Maps app as well, thanks to the inclusion of turn-by-turn navigation and - in some cities - public transport directions. It's an easy way to supercharge your iPhone's mapping capabilities and one of the first apps you should grab for the
iPhone 7
when it launches.
Listed for app of the year at the
TechRadar Phone Awards
.
Pushbullet
Boost your productivity with
Pushbullet
, which lets you view your iPhone's notifications and messages directly on your computer. It means if you get a text message you can read it there and then without having to take your phone out of your pocket or bag.
You can also quickly send files from your computer to your phone with only a few clicks, and if you regularly find that you email links to yourself just to open them on your smartphone, then you'll never have to do that again thanks to Pushbullet's link sharing features.
Evernote
The idea behind
Evernote
is you should never forget anything again. Instead, you upload and tag everything, so the service becomes your digital memory. For free, you can upload 60 MB of data per month. Go premium ($5/£4 per month) and you can upload a gargantuan 4 GB per month, search document text, and store your notebooks offline.
Evernote Scannable
Although
Evernote Scannable
is quite basic by iPhone scanner standards, it's also efficient and reliable. On launching the app, simply point your camera at a document that contrasts the surface behind it and the app will capture it. The JPEG can be sent to Evernote or shared via another service, and multiple scans are compiled to PDF.
Uber
Uber
is transforming the way we travel. You can quickly and easily request a taxi using the app and get picked up within minutes and you can compare rates and get quotes, as well as paying with PayPal or by adding your credit card to a secure Uber account.
The Uber service is available in over 50 countries, and it's rapidly growing. Give it a try and you'll never want to hail a taxi the old fashioned way again.
Spotify
Spotify has been pretty quick to establish itself as the top music streaming service, and the
Spotify Music app
brings some great features to your iOS device, turning it in to a pocket jukebox that delivers your favourite tunes no matter where you are.
Even better you can now listen to Spotify music for free on iOS, although if you want to download songs for offline listening and without any ads, then a Spotify Premium account is worth investing in.
Strava
If you're serious about running or cycling then you should be serious about
Strava
. As smartphone fitness tools go it's one of the best, allowing you to track your performance, set goals and see daily progress updates.
There are leaderboards and challenges to give it a competitive edge and if you're ever not sure where to run or cycle you can find user created routes on the app, or share your own. All of that comes free of charge, while a premium version adds even more tools.
Instagram
Instagram
is the go-to app for quickly taking photos, adding quirky filters to them and sharing them with the world. Over 300 million people use Instagram and thanks to the social aspects and effortless interface it's easy to see why it's such a hit.
You're not limited to sharing your snaps on Instagram either, as you can easily add your photos to Facebook, Twitter, Tumblr and more with just a few taps.
Timehop
For the most part, social media is fleeting, but
Timehop
is all about digging up precious memories from the past. You link it to whatever social media services you frequent (and your on-device photos) and it shows you what was happening years ago on today's date.
Dropbox
There are plenty of solutions for transferring content between your computer and iPhone, including Apple's increasingly popular iCloud.
Dropbox
is still worth using, though. It has great cross-platform clients, integrates with iOS 8's Share sheets, and has direct support in many iOS apps.
Check out our
essential tips for every Dropbox user
.
Air Video HD
Even the most expensive iPhone has a fairly limited amount of on-board storage and that's not even likely to change with the iPhone 7. This is a problem if you have a large video collection you'd like to access.
Air Video HD
server streams (and if necessary, re-encodes) files from a PC or Mac that can then be played on your iPhone; there's AirPlay support, and also the means to access your Air Video server over the web.
CARROT Weather
If there's one thing that's sorely lacking in the majority of weather apps, it's a malevolent AI that's seeking the destruction of all humankind, and in the meantime gleefully revels in you getting soaked in a downpour.
CARROT Weather
still gives you a pretty accurate indication of what's going to happen, though, given that it's powered by Dark Sky tech; but rather than getting all po-faced and technical, it'll instead laugh that you're in for weather hell, while showing a picture of cows being hurled across the screen in a gale.
Secret locations are there for discovery as well, which is handy if you're desperate to know whether you need sunscreen when visiting Tatooine. (Hint: you really, really do.)
Sky Guide
Easily the most beautiful of the iOS stargazing apps,
Sky Guide
also happens to be the most usable. You can quickly and easily scan the heavens by dragging your finger around, optionally orienting the screen to wherever you happen to be looking. A Today view widget adds information about rise and set times for nearby planets, the sun and the moon.
Day One
Traditional journals are all very well, but there's something wonderful about an app that you always have with you, into which you can save messages, images, locations and more, and then later retrieve everything via a search.
Day One
is beautifully designed and easy to use - best-in-class on the iPhone.
Fantastical 2
Fantastical 2
betters iOS 8's iffy Calendar app by way of a superior interface, a non-hateful method of dealing with reminders, and truly exceptional event input. The app has a powerful parser, and so while adding an event, you can enter the likes of "TechRadar lunch at 3pm on Friday", watching a live preview build as you type.
Figure
Figure
crams Reason's rich history of classic-era electronic music apps into a shoebox. Via a mixture of dials and pads, you can create all manner of banging choons, and then export them and assault your friends' eardrums. It's a fun toy for anyone, but also has the chops to be part of a pro-musician's mobile set-up.
iMovie
Camera enables you to do the odd bit of cropping with video files, but
iMovie
is an audacious attempt to bring a full video editor to your iPhone, infused with the ease-of-use its desktop counterpart is renowned for. Amazingly, it succeeds. Effects, themes, credits and soundtrack creation then provide extra polish for your mobile filmmaking.
Launch Center Pro
More or less a speed-dial for regularly performed tasks,
Launch Center Pro
can be a huge time-saver. You can create shortcuts for things like adding a new Tumblr post or sending your last photo to Twitter, and these shortcuts can be arranged in groups. An essential purchase if you heavily use even a handful of the
supported apps
.
Transmit for iOS
The app that defines iOS 8,
Transmit
for iOS is also a missing link for anyone who wanted a file manager for their iPhone. It might have roots in an OS X FTP client, but Transmit for iOS also integrates with cloud storage and local networked Macs. It's perfect for moving documents, renaming files, and creating archives to email or upload.
Unread
There are RSS readers that are more efficient, but
Unread
is the most pleasant to use. The interface begs you to sit back and take in articles from feeds you're subscribed to, and plentiful share options enable you to send content onwards. Note that although this is a free download, it's essentially for a demo; the full-price unlock gets you the regular app.
Pocket Casts
Apple's Podcasts app has improved since its initial launch, but still falls short of
Pocket Casts
. The third-party app cleverly mixes elegance and character, with a friendly, easily browsable interface. Subscriptions can be filtered, and you can stream episodes of shows you've not yet downloaded.
Soulver
Soulver
eschews trying to recreate a traditional calculator on your iPhone. Instead, it's akin to jotting down calculations on the back of an envelope, but a magic envelope that pulls the numbers from your in-context sentences and gives you a total. Live currency conversion is built in, and you can save calculations and sync them via Dropbox or iCloud.
vividHDR
We've never been overly impressed with Apple's HDR, and it pales in comparison to vividHDR. The basic concept is the same: stunning, vibrant photos, capturing amazing details in both highlight and shadow. But
vividHDR
's combination of speed, presets and 'before and after' comparisons results in better photos - and that's what really matters.
ProCamera 8
If you don't feel the iOS Camera app really cuts it,
ProCamera 8
should give you what you need: a bunch of extra modes (night; rapid fire; anti-shake; timers) and a dedicated lightbox with a range of editing features and filters. You can even buy vividHDR (see elsewhere in this list) as an IAP.
Retrospecs
Every iteration of the iPhone has a superior camera to the previous model, and so it's only right an enterprising developer came out with an app that can turn your crisp and beautiful snaps into something that you might once have seen on an ancient computer.
In
Retrospecs
, then, you load your photo, select a system, mess about with dither styles, filters and cropping, and bask in retro glory. A wide range of creaky old computers and consoles is covered, so you should be set whether you were into the C64, Spectrum, SNES, or, er, Mattel Aquarius. (C'mon there must be at least one of you who had the last of those?)
Fragment
In all honesty, we've pretty much had it with filter apps. A new one comes out, and everyone gets all excited, but they pretty much all do the same thing. All of them, that is, apart from
Fragment
. Rather than offer the usual range of old-school camera filters and adjustment sliders, Fragment instead delves into prismatic photo effects.
In short, this means you get to see what your photos look like through glass collages, smashed mirrors and arty blur effects. Probably not one for the selfie-obsessed crowd, but a must-have download for if you want something a bit more creative and interesting than the norm.
GarageBand
Apple's
GarageBand
remains an impressive, ambitious app, turning your iPhone into a recording studio. You get synths, loops, drums, guitar amps and a DAW for arranging MIDI data, making it suitable for beginners and pros alike.
ToneStack
With its huge range of amps and effects,
ToneStack
is an excellent choice for guitarists wanting to make some noise by connecting their instrument to their iPhone. An ABY unit enables you to split the signal, for hugely complex set-ups. And if that's not enough, a slew of IAP provides yet more amps, stomp boxes and features, including an eight-track recorder.
Bloom
Although we're happy making music on an iPad, the iPhone tends to be better suited to much more focussed composition, as evidenced by loop-maker Figure elsewhere in this selection of apps.
Bloom
may seem rather more noodly, on account of it being an app for fashioning generative audio, but it's still stripped right back, making it perfect for the smaller screen.
Devised by Brian Eno and Peter Chilvers, Bloom has you tap out patterns, which create visual patterns and ambient melodies. And if that all feels a bit much, Bloom takes over when left idle, potentially providing limitless ambient background goodness.
Editorial
Although we're fans of the likes of the simple, straightforward Byword,
Editorial
is *the* app for people who want to have a huge amount of control over creating and processing their output. The writing interface is strong, but what makes Editorial is the means to quickly add custom snippets and integrate workflows for extending the app and saving you time.
Procreate Pocket
For illustrators on the go,
Procreate Pocket
is a must-have. You get a big range of brushes, transform tools, a superb painting engine, and a full-featured layer system. Alas, there's no IAP for magically improving your digital painting skills.
Workflow
Workflow
is all about automation. You can download sets of actions or compose your own, which can trigger iOS apps and related services. For example, you could create a Home screen icon to call a friend, or build a single-tap icon to get directions to your nearest coffee shop.
1Password
Although iOS includes iCloud Keychain for securely storing/sharing login and payment details,
1Password
is a better system. It's cross-platform, supports multiple identities and secure notes, and enables you to edit login details on your iPhone.
A pro mode IAP ($9.99/£7.99) adds multiple vaults for teams/families, categories for personal documents, tagging and custom fields.
BBC iPlayer
BBC iPlayer
is our favourite TV catch-up app because it cares about the user experience. There are no ads, you can watch live TV, and you can access content broadcast over the past 30 days. Episodes can be downloaded to watch later, and there's AirPlay support for sending shows to your telly by way of an Apple TV.
Documents 5
Until Apple sees fit to give us a Files app for iOS,
Documents 5
will have to take the strain. It's really a document reader, designed for displaying PDFs, but in having full iCloud Drive access, it can be used to manage local and remote files, and download documents to your iPhone from the web.
Next for iPhone
The problem with apps for tracking expenses is they're usually dry, complex and time-consuming.
Next for iPhone
is none of those things, which is probably why we're actually using it.
The app is icon-based, so you just tap the icon closest to the thing you've just bought. (You can add notes to be more specific if you want, but you don't have to.) The Next app then tots everything up, enabling you to look back in horror at the end of the month when you realise you've in fact spent a third of your earnings on absurdly expensive coffee.
Duolingo
Duolingo
is entirely free from IAP, which is extremely generous given the quality of the app and its potential for helping you learn a new language.
It's packed full of bite-size quizzes that you can dip into at any time, and that gradually build your vocabulary and grammar in any of the ten supported languages.
eBay
Start using the
eBay app
and you won't go near the site on a PC again. It's fast, efficiently flags new finds based on your activity, and can be used to create new listings. The built-in bar-code scanner can save you loads of time with the last of those.
Find My iPhone
Using
Find My iPhone
, you can always find where your device is, and keep track of any other devices on the same account. It's very useful if you've misplaced your device or think it's been stolen and want to know where it's at.
Google Translate
The revamped
Google Translate
is an astonishing app. When online, it'll translate written, photographed or spoken text between a huge range of languages. And for English to French, German, Italian, Portuguese, Russian, and Spanish (and back), the app will try to live-translate whatever's in front of your iPhone's camera — even when you're offline.
Groove
When you've a sizeable music collection, you can get stuck in a rut and always end up listening to the same thing.
Groove
tracks your listening habits and cross-references the data with last.fm.
The result is a constantly evolving selection of automated personalised playlists, which might change your iPhone music-listening habits forever.
Novation Launchpad
For beginners keen on making music,
Launchpad
is perfect. You choose a genre and then trigger loops with a tap. Effects are only a further swipe and tap away. If you really get into the app, there's IAP for further loops and the means to import your own audio.
RunKeeper
Now as synonymous with mobile exercise as Nike+,
RunKeeper
is an excellent app, backed by a robust social infrastructure. Using your iPhone's GPS, you can track exercise routes and then share activities with friends. IAP subscriptions are available for 'elite' users, and are ad-free and offer real-time sharing.
Skype
FaceTime is a great alternative to standard voice calls, but it only works with Apple kit.
Skype
remains the best widely-used alternative for people you know distinctly lacking in Apple devices.
You get free calls to anyone else using Skype, and cheap calls to anywhere in the world. If you're on Pay and Go, this can be handy, and the app enables iPod touch users to call normal phones too.
TodoMovies 3
TodoMovies
is a to-do list for movies. Using the clean, efficient interface, you can check out what's on (and, if you like, movies from the past) and fashion a list of films you want to see.
Usefully, the app provides the means to rate every movie, and so extended use results in a list of favourites you can delve into at any time.
TunnelBear VPN
For free,
TunnelBear VPN
gives you 500 MB of private browsing that can worm its way around geo-locking. All you do is fire the app up and tell the bear where to tunnel. If you want unlimited data, it's yours for $2.99/£2.29 per month.
Twitter
It's a pity Twitter has felt the need to hobble third-party clients, given that its own app doesn't appear to need any help these days in fending off the competition.
Twitter for iPhone
is fast and efficient, boasts useful Connect and Discover views, and expands tweets that contain photos, videos and other media.
Vidgets
You can do without most Today view widgets, but
Vidgets
provides some really useful monitoring tools.
The standalone app is where you manage your icon-like 'vigets', which comprise world clocks and indicators for storage and network speeds. That sole $2.99/£2.29 IAP is primarily for showing your support, but you do get an option for saving space by removing widget titles.
Yousician Guitar
To some extent,
Yousician Guitar
is like Guitar Hero, only you use a real guitar that the app is teaching you how to play.
You start with basic plucking and strumming before moving on to working your way through full songs, the app scoring you as you go. For free, the app only restricts daily play time. To go unlimited, subscribe for $19.99/£14.99 per month.
Instapaper
Instapaper
was the service and app that kickstarted 'read later', the means to save web pages for later. Unlike Safari's Reading List, Instapaper strips articles back to just text and images, thereby providing an efficient and usable interface.
Premium membership ($2.99/£2.29 per month) unlocks the means to search your archive and add highlights to articles.
The Elements
Originally the darling of the iPad,
The Elements
in late 2013 became a universal app, so it could be enjoyed on iPhones too. A rich, engaging digital book, it tells the story of the periodic table. Each of life's building blocks can be manipulated on the screen, before you delve into related facts and figures.
Warblr
We've all seen iPhones cleverly detecting songs playing around them, but
Warblr
uses similar technology to figure out what nearby songbirds are getting all fighty instead. The louder the input, the better the results, but waggle your iPhone in a bird's general direction and as long as you've a web connection, its song will be interpreted, and a list of possible culprits provided.
The app's not always accurate and it could do with the means to stash multiple recordings to fiddle about with later, but it's otherwise a fine way to learn more about which feathered friends are in the vicinity.
Korg iElectribe
We're unashamedly huge Korg fans when it comes to iOS. The company's iPad apps are superb, but on iPhone everything's been rather simpler fare, until
iElectribe
. Astonishingly, Korg's squeezed its powerful beat-creation tool into an iPhone, giving you a step sequencer and 300 rhythms to mess about with.
It's admittedly a touch fiddly to use, unless you're blessed with a plus-sized iPhone, but arm yourself with a decent pair of headphones and you'll nonetheless be in rhythm heaven. And for when you're back home or in the studio, surrounded by other kit, the app keeps on plugging away, thanks to support for nanoPAD, nanoKONTROL, Inter-App Audio and Audiobus.
Metamorphabet
If you've seen tiny humans around iOS devices, you'll have noticed that even those that can't speak beyond bababababa and dadadadada nonetheless merrily swipe and poke at the screens.
Metamorphabet
capitalises on this ingrained infatuation with shiny touchscreens, and cunningly attempts to teach the alphabet via the medium of surreal interactive animations.
It starts off with A, which when poked grows antlers, transforms into an arch and goes for an amble. Although a few words are a stretch too far (wafting clouds representing a daydream, for example), this is a charming, imaginative and beautifully designed app.
VHS Camcorder
A constant in the world of mobile is device cameras getting better and better. Naturally, then, certain people who own mobile devices clamour to download apps that degrade photos and videos, so they resemble imagery and footage captured during bygone eras. You pretty much know what you're going to get with
VHS Camcorder
, a time machine of sorts back to the 1980s that makes your video look like it's decades old.
The app's settings are particularly fun: 480p intentionally disables widescreen, and 'Tilting Device Makes Things Worse' is actually a switch you can toggle. One negative is there's no import, so you can't keep a clean version of your video and just use the app for later adding effects; but perhaps that's the point- it's all about authenticity. And fluorescent socks.
Pixelmator
Photoshop is so ingrained in people's minds when it comes to image editing that it's become a verb. Oddly, though, Adobe's largely abandoned high-end mobile apps, choosing instead to create simpler 'accessories' for the iPhone and iPad, augmenting rather than aping its desktop products. Valiantly filling the void is
Pixelmator
, a feature-rich and truly astonishing mobile Photoshop.
It's packed full of tools and adjustment options, and works well whether you're into digital painting or creating multi-layered photographic masterpieces. On iPhone, Pixelmator's naturally a bit cramped compared to using the app on iPad, but at the price it remains an insanely great bargain.

Read More ...
---
The Microsoft Surface Mini definitely existed, team lead confirms
A Microsoft executive has finally admitted the existence of the Surface Mini and indicated that it will likely never land in our hands.
Surface team lead Panos Panay revealed to
Wired
that he did in fact have a 7-inch
Surface Mini
that he used for note taking and drafting emails to himself in the middle of the night when ideas would wake him up.
"It was like a Moleskine," Panay explained to the publication. "It was awesome."
No more Mini
During the lead up to the Surface 3 launch,
rumors of a possible Surface Mini
began popping up and soon became one of Microsoft's worst kept secrets, even though it was never announced.
There was even a
guy who claimed
he had actually played with the unconfirmed tablet.
In fact, until today, it was never really confirmed by Microsoft's team, despite alluding to it in
last year's earnings report
when it was mentioned that the company had made the "decision to not ship a new form factor."
Of course, the Mini never actually launched, and from what Panay says (or rather, his use of past tense), it sounds like we won't be seeing it in the future, either.

Read More ...
---
Review: Updated: Nexus 6P
Introduction
The Nexus 6P is Google's flagship Android phablet for 2015, but with a 5.7-inch display and cheaper price, it won't stretch your hand or your wallet quite as far as last year's Nexus 6.
The "P" in the Nexus 6P's name stands for "Premium", thanks to its all-metal unibody design that's meant to rival the aluminum iPhone 6S Plus and glass-and-metal infused Samsung Galaxy Note 5. It's the bigger and more sophisticated-looking version of the Nexus 5X.
However, the P could've stood for ... a lot of things: "Plus" since it requires two hands to operate properly, or "Palmable" as it's still way easier to clutch in one hand than the 6-inch
Nexus 6
.
It could've easily stood for "Photos," considering the Nexus 6P camera benefits from a 12.3-megapixel (MP) sensor that does a better job in low light; "Power," now that it uses the USB-C for fast charging; or "Performance," with top-of-the-line specs and Android 6.0 Marshmallow.
Finally, the "P" may be best known among bargain hunters for its "Price." At $499 (£449), it's cheaper than last year's Google Nexus 6, which went for $650 (£500, AU$870) at launch.
That said, there seems to be an endless number of 5.5- and 5.7-inch phones vying for the same phablet audience: iPhone 6S Plus, LG G4, Samsung Galaxy Note 5 and
Moto X
Style.
But the Nexus 6P price is down, and the specs have been upped just enough to make this a cost-effective Android contender for our best phones list. Here's how it fares in my testing.
Design
Huawei built the Nexus 6P to be different than any other Google-commissioned phone. It's metal design is undoubtedly a step up from the plastic Nexus 5X and every previous Nexus.
Although relatively flat around the back with barely tapered edges, it feels comfortable in one hand, yet still takes two to operate properly. This is, after all, a phone with a 5.7-inch display.
Its dimensions are 159.4 x 77.8 x 7.3mm, making it just one tenth of a millimeter taller than the Nexus 6, but notably narrower and thinner than last year's measurements of 159.3 x 83 x 10.1mm. My overly stretched, phone-wielding hands appreciate this change.
It went on a much needed diet to become palmable, going as far weighing in at 178g compared to 184g a year ago, despite Huawei raising the bar on the Nexus 6P specs.
Clearly, it was hard to fit everything in. The 12.3MP camera creates an unsightly-looking rear bulge with a black strip, but this eyesore is a fair trade-off given the better low light photos.
Everything else has a luxurious look to it. There's a riveted power button with a unique texture and smooth volume rocker on the right side of the frame. I now have little chance of mixing up these physical buttons in the dark.
There's also less of a chance I'll ever put the charging cable in the wrong way. A reversible USB-C port sits on the bottom of the frame, replacing micro USB in favor of faster charging.
While a 3.5mm headphone jack rests at the top, I dig the front-facing stereo speakers enough to use them. Too many Androids put the speakers to the back, which makes no sense at all.
There's no off-beat color here in a year when the Nexus 5X has a minty-looking Ice Blue color and the iPhone 6S debuted a popular rose gold option.
The Nexus 6P colors keep it simple with Aluminium (gray), Graphite (black) and Frost (white). Want to customize or protect it? Google has already rolled out multiple cases.
I got to try out the microfiber 6P case and the very rubber 5X case and prefer the microfiber option, hands down. A leather folio case and elastomer are also options in the Google Store.
Display, fingerprint sensor and USB-C
The Nexus 6P challenges the Samsung Galaxy Note 5 and Moto X Style with a 5.7-inch display and quad HD resolution, and it keeps pace with its fellow Android juggernauts.
That's because it's backed by similar technology, a 5.7-inch AMOLED display, which contrasts with the 5.2-inch IPS LCD found in the Nexus 5X, LG G4 and iPhone 6S.
The screen has a 2,560 x 1,440 resolution with a dense 518 pixels per inch, and, all around, it looks brighter and more colorful than last year's Nexus 6, which also had a dimmer quad HD display at the same resolution.
Brightness is undoubtedly higher when "adaptive brightness" is turned off, and color accuracy is a step in the right direction compared to what we saw a year ago.
Without diving into the developer settings, the screen is still more saturated than true-to-life. That works for subjects, like vibrant-looking red strawberries, but looks unnatural on an actor with a slight tan.
The Nexus 6P retains the Adaptive Display functionality from Motorola's Nexus 6. Whenever the phone is picked up or a notification arrives, it flashes a grayscale notification lockscreen.
I prefer the gesture-sensing Moto Display, which uses tiny IR sensors embedded in the front of the phone to detect motion or a hand wave and then display the time and peekable notifications.
The screen also doesn't have the common double-tap-to-wake function found on the LG G4 and HTC One M9. That would've helped, given the rear-facing fingerprint sensor.
Fingerprint sensor
The Nexus 6P's aluminum unibody doesn't attract fingerprints like the smudge-filled
Nexus 5
in black with its soft touch coating. But it does have one spot where fingerprints are wholly acceptable.
Google's Nexus Imprint Sensor is introduced in the Nexus 6P and Nexus 5X, and they work a lot like other biometric fingerprint sensors out there, including Apple's Touch ID home button.
There are two key differences. Registering a new fingerprint takes no longer than eight seconds, whereas Apple and Samsung's methods require too many long presses and pauses.
More strikingly, the fingerprint sensor is on the back and static – it doesn't double as a button that you can press down. Google's hypes this spot as a natural location for your fingers.
My index finger, usually resting along the frame, disagreed at first. I had to learn to bend it around back to unlock the phone, and it was initially awkward. I eventually got used to it.
It's a little easier to pull off on the smaller Nexus 5X, but the tradeoff is that I didn't smudge the Nexus 6P camera, which is off-center and further away than it is on the 5X.
On either phone, it takes half a second to unlock the phone and, even with the fast setup time, is just as accurate as Apple and Samsung's fingerprint sensors.
I still find myself using archaic lockscreen unlock methods, simply because it's easier than picking up this 5.7-inch phone whenever it's resting on my desk or a table.
This is where front-facing fingerprint sensors work best. However, between you and me, I find that the Nexus 6P is ideal when "talking" to someone, but really nonchalantly unlocking my phone in back. Sneaky, sneaky.
USB-C connection
Google's Nexus design evolution is reflected in more than just matte aluminum build. The Nexus 6P makes the jump to charging and transferring data via USB-C.
This means your stash of micro USB cables is useless and you have to tout a around this new connector and charging block. Forget – or worse, lose – it, and your phone's battery life is in jeopardy.
Changes like this are always a bit jarring, and I feel like I have too many cables already. Every other Android phone and tablet I have uses micro USB and my Apple devices use Lightning.
My Apple Watch and Android Wear smartwatches take advantage of multiple inductive chargers and a few holdouts like GoPro still require a USB mini. My bag is full of chargers, and this is just one more.
But, once everyone gets on the same page, the advantage is clear. USB-C offers faster charging times and it's reversible. I never fumble around with inserting it into Nexus 6P.
Google at least made the transition easier. The Nexus 6P comes with a USB-C-to-USB cable, so you can still charge and transfer files into a computer with normal USB-A port. The Nexus 5X doesn't have the same accessory for free.
Specs and performance
The Nexus 6P has been built to be a cutting-edge phone, and it succeeds with more advanced architecture than the Nexus 5X and several top Android phones.
This is because it harnesses the power of the Snapdragon 810 v2.1, which doesn't run as slow or hot under pressure as the Snapdragon 810 when it debuted in the LG G Flex 2.
Qualcomm's 64-bit, octa-core processor combines a faster 2.0GHz quad-core chip and a slower, but more energy efficient, 1.55GHz quad-core one. The results finally strike the right balance.
Saving even more power, the Nexus 6P includes what Google calls the Android Sensor Hub, a dedicated motion chip that alone drives all sensors on the phone. This leaves the core processing unit more bandwidth (and thus power) to run the operating system.
The Android Sensor Hub accomplishes orientation and motion tracking tasks, all without taxing the processor. It goes hand-in-hand with the battery-saving, Android Marshmallow Doze feature.
There's an Adreno 430 GPU embedded into this System on a Chip, or SoC, too and, more importantly, 3GB of RAM. The hardware is fit for multitasking through a whole bunch of apps without much slowdown.
Yes, 4GB of RAM is becoming the standard among phablets, like the Galaxy Note 5, Galaxy S6 Edge+ and OnePlus 2. But, with Android Marshmallow onboard the 6P, it never flinched.
The Nexus 5X is technically slower, with its stepped down Qualcomm 808 processor and just 2GB of RAM. In most – but not all – cases, apps loaded more quickly on the Nexus 6P.
Huawei's phone also benefits from bigger internal storage sizes of 32GB, 64GB and 128GB, while the 5X is limited to 16GB and 32GB. The latter's low entry-level price is attractive, but deceiving.
There's no microSD card slot in the Nexus 6P, so it's important to pony up enough money for the storage you need both now and down the road.
Performance
So how did all of the Nexus 6P's silicon fare when put under the pressure? The good news is that the Snapdragon 810 v2.1 didn't buckle after running a bunch of Geekbench 3 tests.
With a score of 4,073, it's plenty faster than the HTC One M9 (3,595) and LG G4 (3,499), but trails the iPhone 6S Plus (4,418), Samsung Galaxy S6 (4,975) and Note 5 (4,849).
It's exactly what I hoped for, given the souped-up specs, but bargain price compared to top tier phones from Apple and Samsung. It's definitely a step up from the Nexus 5X (2,990).
There was an off-chance that the Snapdragon 810 v2.1 processor wouldn't be the fix Google and Huawei were hoping for. While there's some slowdown, it's not the dramatic trouble that made the LG G Flex 2 so disappointing 9 months ago.
Android 6.0 Marshmallow and apps
Google and Huawei's Nexus 6P's refinements apply mostly to the hardware, but are also found in its software, with the Android Marshmallow operating system pre-loaded onto the phone.
There are actually few obvious changes. It's mostly behind-the-scenes adjustments, like longer battery life when the phone is on standby and app permission tweaks.
Android 6.0 Marshmallow makes for a smarter version of Google's mobile operating system, and that's ingrained in its one noticeable, front-facing feature, Google Now on Tap.
Holding down on the on-screen home buttons brings up Google Now on Tap, which scans what you're currently reading, watching or hearing, and it tries to educate you on the topic.
Reading about the new Star Wars movie poster in the news and holding down the home button instantly brought up a short description and series of links for both Star Wars and Lucasfilm.
They're in the form of icons, but lead to Star Wars-appropriate Google searches, Wikipedia entries, social media content and Google Play Store apps. It's a neat shortcut for more information on whatever you're currently looking at.
This works best in messaging apps, wherein someone references a show, actor or newsmaker you know nothing about. Google Now on Tap is a simple way to cross-reference the internet.
Everything else about Android Marshmallow is straightforward in that Nexus 6P is a phone with stock Android. It really contrasts with the two dozen worthless apps, say, ASUS phones levy on you.
It's filled with your favorite Google apps out-of-the-box instead: Gmail, Google Maps, Contacts, Drive, Calendar, Photos, Hangouts, YouTube, Photos and so on.
The Google Play Store acts as your portal to downloading everything else, from Facebook and Instagram to LastPass and Pandora.
The last thing I'll touch on before getting into specific apps is the all-encompassing app drawer. Prepare your brain, since it now has you scroll up and down (no longer left to right). There's a handy recently used apps row at the very top to take away some of the pain.
Messaging
I've never been a big fan of messaging on Android, because so many of my contacts use different apps. Nothing ties them together, and the Nexus 6P software doesn't fix this.
It does, however, offer a clean and simple SMS app called Messenger (different from Facebook's identically named Messenger app). It's fast and lightweight.
Google, of course, still packs in Hangouts, which was redesigned over the summer for both iOS and then Android. It's better, but can't really top Apple's iMessages way of doing things.
As I explained in my Nexus 5X review, text messages are isolated on my Nexus 6P when using the Messenger app, and Hangouts confuses people by integrating my work email or my Google Voice number.
Group messaging with a number of iPhone users is also a problem (this one problem isn't necessarily Google's fault). My messages go to the original messenger and no one else.
It's a shame, because Google has a fantastic keyboard by default, with finger swiping enabled on the frontend and a smarter autocorrect system in the backend.
Movies and music
The 5.7-inch display of the Nexus 6P is a better fit for watching HD movies in a 16:9 aspect ratio when compared to the Nexus 5 from two years ago.
The screen size isn't as big as last year's 6-inch Nexus 6, but the color is more accurate. I don't find the hues to be overly saturated, though some people may find this to look washed out.
Really, you can see the difference in side-by-side comparisons of actor's faces. Orange is the new tan, when I watched "Big" on the Nexus 6P compared to the Nexus 5X.
The latter doesn't have the artificial pop of the Nexus 6P and doesn't boast that quad HD display, but it's colors are more true to life. Nexus 6P, however, beats the 5X when it comes to sound quality.
Listening to music and movies is a bit one-sided on the Nexus 5X. The speaker for all media is located in the bottom of the phone, whereas the multimedia-friendly Nexus 6P has stereo speakers at the top and bottom.
Games
The Nexus 6P can handle all of the game apps I throw at it, with no discernible slowdown or imperfections in the graphics and color. Real Racing 3 and Asphalt 8: Airborne get along just fine.
Slight variations between Nexus displays favor the Nexus 5X when it came to movies starring real people, but game apps I test look, oddly, a tad more muted in color on the 6P display.
Bezel has become a bad word among smartphones, but I find games in landscape mode easier to control, thanks to the slightly thicker bezel of the Nexus 6P (the same is true of the Nexus 5X).
Camera
The Nexus 6P camera, along with the Nexus 5X, is the best of any Nexus phone, Google said to no one's surprise. After all, we've only seen subpar results from Nexus 5 and Nexus 6 photos.
What's different here is that the 12.3MP Nexus 6P rear camera captures 1.55-micron pixels, which is larger than the normal 1.4 microns. Translation? Bigger pixels and more light captured.
This allows me to take superior indoor photos, especially in low-light situations like restaurants, bars and outdoors after dark. I'm pleased with the results compared to older Nexus phones.
This isn't to say that the Nexus 6P camera is always better or brighter than the Samsung Galaxy Note 5, LG G4, iPhone 6S Plus and Moto X Style I awkwardly carry around.
It's also identical to the 12.3MP Nexus 5X camera sensor, save for processing speeds. I had to double check the files when comparing my photos to make sure I didn't load the same ones.
Both new Nexus phones lack optical image stabilization (OIS) and the nifty camera software that is offered by Samsung and LG.
You won't find options to shoot in RAW, gesture controls to snap selfies without touching the display or software-manipulated wide selfies for group shots.
Google, to its credit, has improved its default camera software in a year's time. You can switch between the front- and rear-facing camera with just one tap instead of two confusing taps.
You can also set the timer with one press, too, and turn on video recording with an easy swipe. This Nexus 6P camera records video in 4K at 30 frames per second, while the front-facing camera is 8MP with the normal 1.4 microns and the same f/2.0 aperture.
In fact, the only thing hidden in a side menu are returning modes: Lens Blur, Panoramic and Photosphere.
This is where Google's camera failed to impress me more than Samsung's Galaxy Note 5, as much as I saw impressive results from both. The extra modes and post-production processing found in recent Samsung phones is still top-notch, even with the normal 1.4 microns.
Battery life
The Nexus 6P is a big phone with a big battery. At 3,450mAh, it's capacity is bigger than most other phones we've reviewed, save for a few, like the Samsung Galaxy S6 Active and Moto X Play.
Google's phablet lasts slightly longer than one day with heavy use, so you'll have time to get back to that all-important USB-C charger before it's completely drained. It lasts just long enough.
Our battery life tests indicate that how quickly the battery drains heavily depends on the display settings you have the phone set to: for example, is adaptive brightness on or off?
Turning it on saves battery life, with our 90-minute HD video running the 100% charge down to 84%. That's just shy of the Samsung Galaxy Note 5 that ran down to 86% at full brightness.
However, this isn't the true full brightness of the Nexus 6P. Diving into the settings menu and switching adaptive brightness off drains the full battery life down to a less impressive 75%.
What helps, if you're not constantly turning on the display, are Google's new software tricks: Doze mode and App Standby. They essentially put the phone into a semi-sleep mode.
When you go to pick up your phone after waking up, and it wasn't on the charger, you should see minimal battery drain and breathe a sigh of relief. It's a handy tool, and beats the pants off of straight battery life tests.
Even better, when you do charge the Nexus 6P, it takes just 1 hour and 37 minutes to juice the battery up to 100%. That's faster than the Nexus 5X and it's smaller and weaker battery.
It's marginally slower to charge than Samsung's Fast Charging and Qualcomm's Quick Charge 2.0 standards, which use a micro USB cable along with a larger-than-normal charging brick.
Samsung's Galaxy Galaxy S6 and Note 5, for example, fill back up in 1 hour and 20 minutes. Thus, USB-C is nearly as fast with the added benefit of being reversible.
What's missing here are any sort of wireless charging capabilities. Samsung's phones are leading the way via their 88-minute "Fast Charge Wireless Charging Pad."
Google, on the other hand, didn't include any sort of wireless charging in its two Nexus phones. It recently yanked the Nexus Wireless Charger in its Google Store because of this reason.
Verdict
The Nexus 6P is one of the best Android phones you can buy right now, given its top-of-the-line specs for a more affordable price. It's easier to hold and takes better photos.
That wasn't a big surprise to me in this review. This phone was always going to be better than the Nexus 6, as much fun as I had with the ridiculously big screen. Where the 6P fits into the current crop of Android phones remains the biggest question over my week of testing it out.
We liked
I can hold the Nexus 6P in one hand without dropping it, although it takes two hands to operate. That's a relief for anyone who couldn't adjust to last year's Nexus 6. The back of the phone has a fast and accurate fingerprint sensor and the front fits in loud-sounding stereo speakers.
It has Android Marshmallow 6.0, which is worthwhile simply for its battery-saving tricks. The best part is that you get all of these features and a fast processor for a lower-than-average price. For these reasons, this is the best Nexus phone and one of the best Android phones right now.
We disliked
That said, this phone is not for everyone. There are more full-featured phones out there from familiar names, like Samsung and LG. The Nexus 6P's hardware isn't as fast as those rivals' flagship phones, and it's missing a few of their best camera software tricks.
There's no wireless charging or optical image stabilization integrated into this phone. These are two things that are becoming standard among the best smartphones. Really, though the biggest problem for this new Nexus phablet is that there's so much competition.
Verdict
The Nexus 6P is a luxury phone without the premium to match. Behind its aluminum finish are powerful phone specs that nearly keep up with Apple and Samsung's flagship phablets. That's because the Snapdragon 801 v2.1 processor gives Qualcomm's troubled chip new life, plus 3GB of RAM is just enough to future-proof the phone.
As for USB-C … it may be ahead of its time. Consider yourself an early adopter when it comes to this and Android Marshmallow. The Nexus Imprint fingerprint sensor is right on time, even if it landed on the back of the phone, and Google finally catches up to Apple's Touch ID. This method offers just as much speed and accuracy.
Google's super-sized phone for 2015 is thinner, lighter, stronger and easier to hold, making it a true step up from the Nexus 6 in every way imaginable. No, it's not fast as the Samsung Galaxy Note 5 and Galaxy S6 Edge+ – and the 12.3MP camera is comparable, not always better. But this is the best phablet for the price, hands down, and returns the Nexus brand to its more affordable and palmable roots.

Read More ...
---
Microsoft's new campaign helps MacBook Pro owners switch to Surface Book
Microsoft is using Apple's old playbook in an attempt to get MacBook loyalists to switch to a Surface Book. If you're a
MacBook Pro
user wooed by Microsoft's promises of a detachable screen, discrete-class graphics and a stunning machined aluminum design, Microsoft has you covered with a
new campaign
designed to ease the transition from MacBooks to the Surface Book.
After making
comparisons
against rival Apple's MacBook Pro, Microsoft is optimistic that the
Surface Book
's hardware and performance is irresistible to even the most devout of Apple faithfuls. Surface head Panos Panay claimed that "ounce for ounce, Surface Book is the best laptop ever created," and that the notebook delivers an impressive 30% gain in performance compared to Apple's flagship laptop.
For potential switchers, the hardware and performance is just one part of the equation. It's also about familiarity of completing certain tasks, like gestures for scrolling, and migrating important files and documents. Microsoft's campaign addresses all of this in a similar tone to Apple's 2002 switch to Mac television spots.
Leveraging the familiar
The campaign to get Mac users to switch to Surface Book isn't as glitzy as Microsoft's
keynote
from several weeks ago. On the main micro-site page, Microsoft is clearly positioning Surface Book as a laptop, and there isn't any mention of a touchscreen,
detachable tablet form factor
or even Windows 10's
Continuum mode
.
As a laptop, Microsoft shows Mac owners
how to perform select tasks
on Surface Book. Rather than right-clicking by placing two fingers on the trackpad, for example, users would just click on the right corner of the trackpad on Surface Book's keyboard. Additionally, the command key on a Mac is replaced with the Ctrl key on Windows.
Microsoft also highlights Windows alternatives to OS X's ecosystem. iMessage and FaceTime on a Mac are replaced by
Skype
on Windows. Microsoft Edge is the Surface Book equivalent of Safari for web browsing, and the Windows Store is Surface Book's answer to the Mac App Store.
Learning not to miss your Mac
In addition to finding new ways to do familiar things, Microsoft also provides guidance on how to
transfer important files
and documents from a Mac to a PC.
For Mac users who are tied to the iTunes ecosystem, Microsoft also provides a tutorial on downloading the PC version of
iTunes
and gaining access to your purchased music, movies and TV shows on your new Surface Book.
The Surface Book goes on sale today, and the device represents Microsoft's efforts at reinventing the laptop category. The biggest downside with Surface Book is perhaps its
price
. When fully configured, the Surface Book costs $3,200 (about £2,070, about AU$4,400). Apple's top build-to-order configuration for the 13-inch MacBook Pro with a 3.1GHz dual-core Intel Core i7 processor, 16GB RAM and 1TB SSD costs $2,699 (£1,756, AU$3,722), for comparison.
In addition to Surface Book,
Microsoft's Surface Pro 4
, considered an iterative release, is also available starting today.
The unique advantage of Microsoft's hardware solutions is the detachable tablet, allowing you to have a single device that replaces your laptop and tablet. For business owners, this could result in savings in hardware cost and the reduction of time spent managing files between two devices. None of Apple's notebooks come with a touchscreen, and Apple doesn't offer convertible devices that run the desktop-class
OS X
operating system. The
iPad Pro
offers a
convertible form factor
, but that device only runs on the mobile-centric iOS.

Read More ...
---
Updated: CES 2016: what to expect at next year's biggest tech show
CES 2016: we want more mobile and wearables
Update October 26:
The months are rushing by as we approach CES 2016! While we'll update this page soon with even more rumors and predictions, we wanted to share the official CES 2016 hashtag so you know just what to search for on Twitter and Facebook for all the latest show news (besides following
@techradar
, of course). It's pretty darn easy to remember: just type in "#ces2016" and you'll open up a world of posts related to the show.
Another tidbit: One of the big themes of the show will be virtual reality: the organizing body behind CES is expanding its Gaming & Virtual Reality Marketplace this year. More than 40 exhibitors will show off their VR systems and environments as well as gaming hardware, software and accessories designed for all device types. Sounds fun, if you ask us.
Read on for more on what to expect at CES 2016!
Now that we are in the second half of the year, it's time we starting talking about the next year's biggest tech event: CES 2016.
It's just over five months away now, and the casino-laden town of Las Vegas will once again play the role of welcoming host.
The show begins January 6 and goes until January 9, and while it typically takes a long while before we see products announced at CES make it onto store shelves, it's never too soon to start sniffing out the goods when it comes to trends and the next hot piece of tech.
So here's what we think we'll see at CES early next year. We'll keep this article constantly updated to make sure you're up-to-date on the latest phones, tablets, TVs, wearables, and of course, virtual reality news leading up to the most massive show of 2016.
Mo' mobile
CES 2015
saw the release of the
LG G Flex 2
, which made huge waves during the show. That's partly due to the fact that LG was the only large company to release a new flagship device at CES.
Of course, we haven't heard much from the LG camp about an LG G Flex 3, but it is possible that other phone makers may jump in to grab the bragging rights for the best mobile phone to come outta Vegas. Still, don't get your hopes up too high: it isn't typical for companies to show new phones at CES since most wait for Mobile World Congress, held in February.
Any handset we do see at CES 2016 will be releasing out to a world that has the
iPhone 6S
and a potential new
Nexus 5
in it, so competition will be stiff.
CES 2015 also saw a dearth of memorable tablets. Dell had its
Venue 8 7000
on hand, but the slate didn't make a huge splash. That didn't stop us from loving the heck out of the surprisingly thin-bezeled beauty, despite its steep price. The
Lenovo's Yoga Tablet 2 with AnyPen
was another tab from the show, but mostly notable for its gimmicky fork-on-screen demo.
As with CES 2015, we do expect more tablet gimmicks during the 2016 edition, but we'd like to see some with impressive features, too. Of course, by the time CES 2016 rolls around, we'll be in a post-
iPad Air 3
world, so we hope to see some slates that can stack up against Apple's offering. Samsung usually has some new Galaxy tabs for us, though any slates it shows will likely be simply improved additions to the current line up (to better compete with Apple) rather than new tablets altogether.
And with
Windows 10
releasing July 29, don't be surprised if a few new tablets and even some phones emerge from CES 2016 carrying Microsoft's new OS. Those are devices we'd definitely like to see.
Winning wearables
Just like virtual reality, wearables have certainly taken off. We've witness the
Apple Watch
bring high-end smartwatches to the masses, and sensor-packed fitness trackers like the
Microsoft Band
arrive.
While a few years ago smartphones had almost made watches unnecessary, now it seems like smartwatches and fitness trackers will become even more commonplace, and in fact, take on much of the role of smartphones. So it should come as no surprise that during CES, there's a whole huge area at the Venetian now dedicated to wearables and fashion-oriented tech. So what could next year possibly bring?
A lot more wearables, of course, and they'll all be better...we hope. The
Pebble Steel
was revealed at CES, and then the
Pebble Time
shortly afterwards. With the Pebble Time already out though, we probably won't see another watch from the company.
But now that the
Apple Watch
is out along with sharp offerings for
Android Wear
, smartwatch makers are facing tougher competition and will need to pull something really strong out of the bag to compete with wrist-worn devices already on the market.
Samsung could potentially pull out the big guns at CES, surprising everyone with a new entry, like the
Orbis
. The rumored smartwatch could potentially have a camera, object, image and barcode recognition, health monitoring smarts, the ability to act as a key for your car and a remote for your TV, as well as a round face with a rotating bezel used to navigate the interface.
And we should also consider LG, which sneakily showed off its
Watch Urbane
before CES 2015 officially began, so it's possible we could see more smartwatches make ninja appearances.
Expect a lot of fitness trackers as well at CES 2016 as we do know that companies, including
FitBit
, will be exhibiting in January. Fitness trackers will need to take on smartwatches, which include a lot of fitness-tracking features. But as smartwatches aren't known for their accuracy when it comes to fitness-tracking, we would like to see increased accuracy as a focus on both standalone fitness trackers and smartwatches.
CES 2016: we want more VR, TVs and laptops
Reality check
Virtual and augmented reality are inching ever closer to the mainstream side of things.
VR and AR took this year's San Diego Comic-Con by storm
, so we can only assume that this emerging tech will have a very large and very strong presence at CES, toting a whole variety of uses.
HTC, which recently announced its own set of wireless controllers for the
HTC Vive
, is set to be on store shelves by the end of the year, so it's unlikely we'll see it in Vegas in any new capacity.
Sony's
Project Morpheus
, along with its Move controllers, could make an appearance in Vegas, as could
Oculus Rift
as it gears up to release its consumer head mounted display and Oculus Touch controllers early next year.
Meanwhile,
Microsoft HoloLens
has made waves in the AR scene, while Mattel and a few others are taking
Google Cardboard
's tech for a spin with hybrid VR/AR options.
Then there are all the peripherals that all these VR and AR (and hybrid) devices bring. Third-party developers have already taken the peripherals to create more interactive experiences, and it'd be fitting for them to show their faces at CES 2016.
Samsung should have more to show off in terms of the updated
Gear VR
as well. Revealed at MWC alongside the
Galaxy S6
, the newer version of the mobile VR headset uses the latest S6 as opposed to the
Galaxy Note 4
. Still deemed an Innovator's Edition, the Gear VR 2 could be ready by January, considering Oculus CTO John Carmack stated the newest model would release when Samsung unveils its next round of flagship products. Perfect timing, right?
Of course, with all these VR hardware options, we expect there to be more in the way of 360-degree video capture, with GoPro likely to lead the way. GoPro has been working to create its own
360-degree rigs
, while third-parties will likely have more of their own options, too.
As one of the fastest growing spaces in tech, it feels only right that VR and AR would have a healthy presence at CES 2016. We want to see how the already-announced headsets continue to grow in usefulness and power, as well as what new devices lesser-known names are cooking up.
CES hearts TVs
TVs are a given when it comes to CES. Just about all the big names try to outdo one another with the latest and greatest in television innovation.
How can we forget the
LG 77eg9900 4K Flexible OLED TV
? It was bold, it was big and it was expensive (all very suited to Sin City). And it's still not out yet.
Previous years made a big fuss over curved and folding displays, and the perennial favorite
4K
. 2015 was all about
Quantum Dots
, like the
LG UF9400
, and weird acronyms à la Samsung's
JS9500 SUHD 4K TV
.
It won't surprise us to see more bendy sets in 2016, and probably at a lower price. We'll likely also see sets pushing 8K and HDR tech, with
SUHD tech
as well, even though 4K television content has only just started to become more available, with companies like Netflix starting to
shoot its shows in native 4K
. Either way, model names will probably be very long, very confusing and full of acronyms at CES 2016.
While we can expect some next-level hardware innovations, perhaps CES 2016 is the time for TV services and streaming boxes to shine. We've already seen a plethora of streaming services and set-tops at CES 2015 and throughout the year -
Sling TV
,
Amazon Fire TV
,
Razer Forge TV
,
Nvidia Shield
,
Showtime
, and
HBO Now
, just to name a few. The popularity of Google's
Chromecast
has brought a deluge of new streaming sticks, too.
Sony has also stepped into streaming with its own in-house service,
PlayStation Vue
, which just arrived on the
PS3
and
PS4
. The
Xbox One
also now has Sling TV, and we're hearing news of Verizon and even Apple working on
video streaming options
of their own.
Could the next CES see even more from the players not already in the game? If they don't show up later this year, then 2016 is where we'll see 'em.
Light as a feather laptops
Laptops also tend to show up to CES in droves. 2015 saw the debut of a beautiful entry from Dell - an updated
Dell XPS 13
. It seems like the company is headed in a bright direction by moving towards nearly bezel-less screens and excellent design all around, which is something we're expecting to see again on the show floor. We're also pretty excited to see the what the company has coming next, something you don't normally hear about Dell these days.
Lenovo's
LaVie Z
was also a hit earlier this year because it weighed practically nothing, and claimed to be the "world's lightest laptop." We were impressed, but not completely because of its meager battery life and price. Still, at 1.72 lbs, it's lighter than the
new MacBook
, which comes in a 2 lbs.
Speaking of the new Apple laptop, the buzz over one USB-C port is sure to reset the market in some way. With sleeker designs and only one port, Cupertino may get shown up at CES 2016. Or maybe not. Whatever the case, thin is in more than ever and it will be a race to win against the other lightweights.
The most influential tech released in the lead-up CES 2016 is
Windows 10
, so it's a given we'll see a number of laptops launch at the show with Microsoft's latest OS. Windows 10 features a bigger and better Start menu, a new browser and better multitasking. However, it's the inclusion of Cortana and how laptops utilize the personal assistant in new and interesting ways that we think will be one of the most important things to come out of CES 2016.

Read More ...
---
This tiny Windows 10 desktop is $20 cheaper than Windows 10
Want a desktop that's no bigger than a cassette? Want Windows 10, but feel silly paying for software? The InFocus Kangaroo is the perfect compromise for you.
This mini desktop, which comes with a subscription to Windows 10, costs only $99 (about £65, AU$135), which is basically the price you would pay for Windows 10 Home on sites like NewEgg or Amazon, and $20 less than you would pay if you purchased the software directly from Microsoft. What's even better is the Kangaroo is teeny tiny, at just 0.44 pounds (0.20kg), 2 inches long, 3 inches wide and 0.5 inches thick.
Of course, you're not exactly getting workstation-level performance. The Kangaroo runs on an Intel Cherrytrail Atom x5 processor, which should be enough processing power to help you get through basic web browsing and word processing tasks, should you need to disconnect from your main laptop or desktop.
The specs
The Kangaroo runs at 1.4GHz, with 2GB of RAM and 32GB of storage. It can stay charged for four hours, should you need to detach from your monitor and keyboard to head to another location. The mobile desktop features dual-band wireless AC, which helps you access the internet without adding a cable. You can also connect to monitors and keyboards via Bluetooth 4.0 with no plugs required.
The handheld device connects to iPads via a free edition of the OS Link app, so you don't need to be a PC user to enjoy the mini device. You can basically connect the Kangaroo to any monitor, TV or tablet, so long as the intended connecting device has an HDMI or USB output. You can also purchase an accessory dock, which gives you access to an additional HDMI port and two USB ports.

Read More ...
---
There's a comet trailing alcohol in its wake
Aptly named comet Lovejoy is releasing large amounts of alcohol into our solar system, according to astronomers at the Paris Observatory.
NASA
explained
that this is the first time ethyl alcohol, which is found in your favorite adult beverages, has been observed in a comet.
"We found that comet Lovejoy was releasing as much alcohol as in at least 500 bottles of wine every second during its peak activity," said Nicolas Biver of the Paris Observatory, lead author of the paper of the discovery, which was published last week.
The French team made the discovery earlier this year, and found that the comet was emitting 21 different organic molecules in the form of gas, including ethyl alcohol and glycolaldehyde, which is a simple sugar.
Signs of life
While an alcohol- and sugar-spewing comet sounds like the perfect galactic playground for Halloween, there's a much more important element to this discovery
"The finding adds to the evidence that comets could have been a source of the complex organic molecules necessary for the emergence of life," NASA said.
According to scientists, comets are remnants from the earliest creation of our solar system, and the discoveries made from come Lovejoy promotes the theory that, as comets hit Earth billions of years ago, the celestial bodies carried organic molecules that could have helped jumpstart the beginnings of life.
"The result definitely promotes the idea [that] comets carry very complex chemistry," said NASA's Stefanie Milam, co-author on the paper.
"During the Late Heavy Bombardment about 3.8 billion years ago, when many comets and asteroids were blasting into Earth and we were getting our first oceans, life didn't have to start with just simple molecules like water, carbon monoxide and nitrogen."
The scientists will now try to determine "if the organic material being found in comets came from the primordial cloud that formed the solar system or if it was created later on," according to Paris Observatory's Dominique Bockelée-Morvan, another co-author of the paper.
While research continues, maybe one day we'll be able to grab a glass and ride this booze-y comet.

Read More ...
---
Review: Updated: Nexus 5X
Introduction and design
What's the sound of one hand clapping? It's a Nexus 5X owner giving praise to Google and LG for remaking their palm-friendly Android phone while effortlessly holding it in the other hand.
Yes, the new Nexus for 2015 comes in two sizes, and this 5.2-inch phone is for those non-giants out there who literally can't handle a 5.7-inch Nexus 6P or last year's 6-inch Nexus 6 phablet.
Meaty paws need not apply, and neither does a big budget. The Nexus 5X starting price is $379 (£339), a deal for an Android with adequate power. The larger Nexus 6P costs $499 (£449) and Nexus 6 started at $650 (£499).
The Nexus 5X is more than just a normal-sized phone at a smaller price. Its 12.3MP camera is able to capture quality low-light photos, and the specs are fast enough for most people.
Its reversible USB Type C port provides quicker charging, its fingerprint sensor is yet another way to effortless unlock your phone and it's pre-loaded with
Android Marshmallow
.
Compromises and competition mean Nexus 5X isn't for everyone. The Nexus 6P requires two hands, but it isn't a stretch to hold in one, making its size difference tighter and all-metal design and more powerful specs tempting.
The Nexus 5X, made of plastic, also faces stiffer competition than the Nexus 5 did two years ago, namely from the
Samsung Galaxy S6
,
LG G4
and
iPhone 6
, all on our
best phones
list.
Easy-to-hold, priced right and feature-packed, this is the Nexus 5 reborn as the Nexus 5X. But two years have gone by. Is it still a worthy stock Android phone? Let's dive into the review.
Design
The Nexus 5X looks and feels like the Nexus 5 adapted for modern times. It's lightweight and, with a 5.2-inch display, my fingers can barely reach all the way across the screen.
It appropriately pushes the limit of a one-handed phone with dimensions of 147 x 72.6 x 7.9mm, making it taller and broader, but ultimately skinnier than the phone from two years ago.
That's exactly what I want. A screen size that's maximized, but still operable in one hand. The 5X strikes the right balance, and it's light, too, at 136g. That's a modest gain from 130g.
I don't exactly want a camera bulge around back, which is what happened to the center-located rear snapper, but I'd rather have that than a weaker camera. It's a fair trade-off.
Thankfully, the camera protrusion isn't as significant as we saw in leaked prototypes, and it at least gives us a landmark when trying to find the new, oddly-placed fingerprint sensor on back.
The 5X owes its lightweight design to LG sticking to a polycarbonate back and thin metal frame. This bucks the trend of moving away from plastic and going with all glass or strictly aluminum.
For this reason, it doesn't feel different from the hard plastic of the Nexus 5, although you won't find the soft touch coating of the black Nexus 5 here. It's more of an egg shell texture.
There are three Nexus 5X colors again, but this time it's Carbon Black, Quartz White and Ice Blue, doing away with red from two years ago. All three come with a black front, however.
This makes my white Nexus 5X review unit look like a delicious ice cream sandwich more than a phone. While not as stylish as Motorola's curved Moto X design, it's mostly flat and functional.
In fact, the only glaringly impractical design choice here are the power button and volume rocker located on the right side. They're small, feel cheap and the power button isn't riveted.
That's a design choice I appreciate in recent phones like the Moto X Style and Nexus 6P. At night, it's easier to tell a power button accent with rigids from a smooth volume rocker.
There is a pulse notification light here. It hasn't been omitted, it's just tucked inside the speaker grill located at the bottom front of the phone and, rudely, turned off by default.
Whether or not you're ready, the Nexus 5X includes the USB-C port on the bottom of the frame instead of micro USB, and it's joined by a never-changing 3.5mm headphone jack.
As future-proof as this Android phone tries to be, it doesn't take advantage of Gorilla Glass 4 like the Nexus 6P does. Instead, it sticks to Gorilla Glass 3 like the curved LG G4.
The LG G4 gets away with this in my book because of its protective, curved design. The Nexus 5X has only a small lip around its display bezel, so you may want to opt for a case.
Luckily, the Google Play Store is ready in this department. I'm more of a fan of the official Nexus 5X cases with a microfiber back and what looks like the Amazon Web Service logo (awkward).
I have this official Nexus 6P case, but got stuck with the Speck CandyShell case for my 5X. It has military grade drop protection, but really drives the point home that it's unflattering rubber.
Display, fingerprint sensor and USB-C
The average acceptable phone size has increased over the last two years, but I feel as though a 5.2-inch display is the limit for hands. It's not going to change unless we all grow longer fingers.
It's therefore no coincidence that the Nexus 5X keeps up with today's ideal Android phone size, with a 5.2-inch LCD, up from the two-year-old Nexus 5 that was technically 4.95 inches.
Little else has changed here. It's uses the same IPS LCD screen technology and 1,920 x 1,080, and the resolution is now 432 pixel per inch.
Pixels are less densely packed given the increased display size but same exact resolution (duh, math), yet you won't notice a difference. You will, however, notice five apps now fit across the screen instead of just four.
Google and LG vetoed making a quad HD display for the Nexus 5X, which would have been a bit more meaningless given the smaller size of this phone. It would just suck more battery life.
Instead, the duo gets the more important things right: brightness, uniformity and functionality. With the default "adaptive brightness" turned off, it was plenty bright for outdoor use.
Color accuracy is also more on point than the oversaturated Nexus 6 and Nexus 6P AMOLEDs. The Samsung Galaxy S6 and Note 5 remain the best overall displays in brightness and color.
The Nexus 5X inherits the Ambient Display setting of the Nexus 6. It wakes up the phone with a grayscale notification screen whenever the device is picked up or a notification arrives.
This isn't as effective as the double-tap-to-wake functionality found in the HTC One M9 and LG G4. It would've fit, given the flimsy power button on the side and fingerprint sensor on back.
I'm also a fan of Motorola's Moto Display, which uses IR sensors to detect your presence and show interactive notifications in a limited state. That's not what Ambient Display does, sadly.
Fingerprint sensor
The Nexus 5X and Nexus 6P introduce Google's first fingerprint sensor, or what it calls the Nexus Imprint. Don't let the fancy name fool you.
It works like every other phone-based biometric fingerprint sensor out there, except it's on the back of the device right below the camera, not around front acting as the home button.
There's no physical home button on the Nexus 5X, just extra screen space, so this placement makes sense. It did however take some getting used to, but I now accidentally try to unlock my other Android phones this way.
While Google says that "this is where your finger naturally falls," I still felt like I had to genuflect my index finger to unlock the phone. I also smudged the nearby camera a bunch of times. For this reason, the Sony Xperia Z5 fingerprint sensor, on its side power button, is a better idea.
The good news here is that the Nexus Imprint fingerprint sensor is fast, accurate and easy to set up. It took me eight seconds to register a finger and half a second for my phone to unlock.
Apple's iPhone 6S Touch ID setup is painstakingly slower and requires too many taps and too many seconds in between taps. I found Nexus Imprint to be just as accurate with six taps.
Android phones and tablets offers a number of different unlock methods, and this my favorite and the most secure so far. It's built for Android Pay and web sign-ins too.
I still found myself needing to use my traditional pattern unlock, however. Whenever the phone is on my desk, it's the only way to bypass the lockscreen without picking up it up to then reach for the back fingerprint sensor.
USB-C connection
Get ready to retire the dozens of micro USB cables you've collected over the last half decade, because the 5X and 6P also introduce USB-C to the Nexus line.
The advantage here is that the cable connection is reversible on both ends. It's easy to plug in without looking, now that there's no wrong way to do it. It's USB in its finest form yet.
It's more than just a convenience, though. The Nexus 5X USB-C port offers for faster charging (data transfer speeds appear to be at normal pace).
Juicing up the phone via the included Type C 15W (5V/3A) charger for just 10 minutes makes it last four hours. I could also charge via other USB-C devices, like my Nexus 6 or new MacBook.
The drawback is that most Nexus 5X owners will have just one USB-C cable (yet dozens of micro USB cables) and only one USB-C charging block. Lose either and you're in trouble.
It's also a pain because your computer likely uses USB, unless you have the new MacBook or Chromebook Pixel, and now you have yet another cable type lying around. It never stops.
Google's Nexus 6P actually includes a USB Type-C to USB Type-A plug, but you won't find that in the box of the Nexus 5X. It's an additional price via the Google Play Store (or anywhere else).
It won't be long before the migration happens, thankfully. The
Samsung Galaxy S7
is supposed to feature USB-C, and that'll give the new standard a kickstart early next year.
Specs and performance
You can't peel off the Nexus 5X back cover (without voiding the warranty), but we already know what's inside when it comes to the phone's specs.
In fact, it turns out we were already familiar with the Nexus 5X specs as soon as the LG G4 launched. LG took several cues from its own product line for this Google commissioned phone.
The 5X uses the same with the same Snapdragon 808 processor with a 64-bit hexa-core CPU that's a combined 1.44GHz quad-core chip and 1.82 GHz dual-core chip. A matching Adreno 418 GPU is also integrated into this processor.
There is a difference when it comes to memory, which, among other things, dictates how many apps you can have open at once. The Nexus 5X has just 2GB of RAM, while the LG G4 takes advantage of 3GB of RAM, as does the Nexus 6P.
The 5X is behind similarly-sized Android phones featuring a more comfortable 3GB of RAM, and bigger phablets that have breached 4GB of RAM. It's not so future-proof after all.
You're out of luck if you're looking for a microSD slot. It hasn't been a part of Nexus phones for several years and, despite Android Marshmallow's Flex Storage feature that makes expandable storage easier, it's not part of this phone either.
Instead, the Nexus 5X relies on internal storage of either 16GB and 32GB, depending on how much you're willing to pay. That means, like with the iPhone 6S, we don't suggest spending less than $429 (£449) for the 32GB model.
Performance
The Nexus 5X performance reflects the horsepower of the LG G4 minus the extra RAM offered by the South Korean manufacturer's true Android flagship.
It begins fast enough with a Geekbench score of 3,504, which is the exact speed readings I get from the LG G4. So far so good. Running it a few more times does shows slowdown, however.
When under pressure by running back-to-back Geekbench tests, the Nexus 5X speeds dropped to 3,025, then 2,439, giving me an average of score of 2,990 after three tests.
Waiting some time between tests and closing other apps, it bounced back to 3,460, then 2,884, then 2,061. In contrast, the LG G4 was always stayed steady at around 3,500.
These inconsistent results are what I've seen from the troubled Snapdragon 810 processor, not the purposely slower and theoretically more stable Snapdragon 808 chip.
I noticed this sputtering score reflected in real-world performance. Specifically, the camera was slow to load when I wanted to take a picture of the sunset as it disappeared into the ocean.
Opening multiple apps also showed the 5X lag behind the Nexus 6P in some, but not all cases. Android menus remained flawless, likely due to Android 6.0 Marshmallow being so refined.
This slowdown is nothing too determinantal right now. I got my sunset phone. But if you're going to hold onto this phone for two years, it may start to show its age faster than you'd expect.
I didn't have a problem with the faster Nexus 6P and LG G4, which are a better options if you want phones that are more future-proof and 32GB at their entry-level price.
One chip the LG G4 doesn't have is Google's Android Sensor Hub for activity monitoring that's akin to the powers of Apple's iPhone motion co-processor. This helps with battery life.
Its uses the gyroscope, accelerometer and other sensors to save power and still detect motion for orientation and waking the Ambient Display, all without utilizing the main processor.
The Android Sensor Hub, combined with Android Marshmallow's battery-saving Doze software tricks, is a bigger benefit down the line than the CPU drawbacks.
Phone call quality
When is comes to call performance tests, I found the Nexus 5X to be loud and clear enough compared to the competition, including its bigger Nexus counterpart.
Holding the phone to my ear and using the speakerphone at a normal distance, voices came in clear and I found the same response from the people I talked to on the other end of the line.
That's surprising because the Nexus 6P sounds slightly more muffled on both ends in my tests, which may be in part due to the microphone being a tad further away from me face.
It's also surprising, as the Nexus 5X has shoddy multimedia speakers compared to the 6P. It's more than just speakers on trial, though. Some phones are better with reception than others, and that's what's evident here.
Android 6.0 Marshmallow and apps
The Nexus 5X runs Android Marshmallow, but you would hardly know it. That's because most of the changes aren't as colorful as last year's ostentatious Android Lollipop revamp.
Instead, behind-the-scenes tweaks to battery life and app permissions make this new operating system update smarter, not necessarily prettier with new Material Design schemes.
The interface and the apps don't change very much. It comes pre-loaded with Google search, Gmail, Google Maps, Contacts, Calendar, Hangouts, Drive, YouTube and Photos, and more apps can be downloaded via the Google Play Store.
You do have more say over the volume, thankfully. The physical volume rocker can now set the volume all the way down to Do Not Disturb. In Android Lollipop, Google made the lowest setting vibrate, essentially eliminating the ability fully silence a phone via the rocker.
Google realized its mistake, and now not only can the Nexus 5X be silenced completely without having to fiddle with on-screen touches, the volume menu overlay that does pop up contains a triangle for a dropdown icon. Tapping it breaks down the volume settings, so you can set the phone, alarm and multimedia volume independently. This is something Samsung, LG and HTC have included for years, and it's a welcomed addition to stock Android.
The standout menu change (and best Android Marshmallow feature) is Google Now on Tap. It scans what you're reading, watching or listening to whenever you hold down the home button.
The results include more information or related apps about the subject. For example, reading an Elon Musk interview on WaitButWhy told me a bit about the "business magnate" and displayed icons to a Google search, Wikipedia, Twitter and Instagram or to see a fan-compiled YouTube playlist (since he doesn't have a public account).
This works even better in Android's Messenger app. Confused about the team, actor and place someone just brought up? Holding the home button for Google Now on Tap brings up the sports team's score, the actor's IMDB bio or the restaurant's location.
Google Now on Tap is a shortcut the same way Apple uses 3D Touch as a contextual menu hidden from the normal screen. It's a convenience for sure, but not life changing.
Likewise, the app drawer - where every app you download is located - now scrolls up and down, not right to left. The bigger deal is that five of your recently used apps appear at the top. No, there's no way to hide Tinder or other dating apps. You're caught.
What I appreciate most about all Nexus phones is that they run stock Android, the way Google had intended. There are no junk or sponsored apps that seem worthless.
For example, when I redownloaded my past apps from the Google Play Store, I skipped 24 junk apps in a row. "When did I download these awful apps on another device?," I wondered.
Turns out, they were all required apps that came with my ASUS Zenfone 2, which was loaded with two calendars, two to do lists, two browsers, etc. Needless to say, I didn't redownload these dirty two dozen, and am thankful Google doesn't pull the same junk-app-drawer stunt.
Messaging
This is the second year in a row that Google included Messenger in a Nexus phone when it has Hangouts pre-loaded already. I find Messenger easy to use, but incredibly redundant.
I caught some flak last year for listing this as app "con" on the Nexus 6 review. My reasoning was that this SMS app came out of nowhere, and yet Hangouts was left underdeveloped.
Hangouts has been redesigned, thankfully, and you can do logical things like start typing a message, THEN attach a photo (seriously, you couldn't do that before two months ago because the attach icon would turn into the send icon as you started typing).
Both are good choices now, but I still prefer the cleaner Messenger app between the two texting apps, and more than anything, remain a fan of how Apple combines iMessages. I send and receive all messages, SMS and iMessages, on my iPhone 6S, iPad Air 2 and new MacBook.
Here's the problem: Right now, my Nexus 9 tablet is dormant when it comes to SMS. Yes, there's a quasi-merger of Hangouts and SMS, but it often involves me pleading with people to message me on Hangouts or using my Google Voice number, which utterly confuses people. Most new contacts I meet in the US still exchange phone numbers, which means I'm limited to SMS, and limited to my phone.
Apple's method co-ops my number (which is only a problem when I want to leave), but only sends a message as an SMS if it's to an Android user of if an iPhone doesn't have data at that moment. iPhone-to-iPhone messages are sent through iMessages (and don't count against my SMS total). There's no switching back and forth, and it's all done from one window without switching. SMS is like a backup.
Google, it's 2015. You have an excellent keyboard. Please fix Messenger and Hangouts. My Nexus 9 tablet is lonely without proper SMS. The Hangouts revamp was a good start.
Movies and Music
The 5.2-inch display of the Nexus 5X is a better fit for watching HD movies in its 16:9 aspect ratio when compared to the Nexus 5 from two years ago.
No, the screen size isn't as big as last year's 6-inch Nexus 6, but the color is more accurate. I don't find the hues to be overly saturated, though some people may find this to look washed out.
Really, you can see the difference in side-by-side comparisons of actors faces. Orange is the new tan, or at least that's what it looked like when I rewatched the movie Big on the Nexus 6P.
This phone doesn't have the artificial pop of the Nexus 6P and doesn't boast a quad HD display, but it's more true-to-life. Nexus 6P, however, beats the 5X when it comes to sound quality.
Listening to music and movies is a bit one-sided on the Nexus 5X. The speaker for all media is located in the bottom of the phone, whereas the multimedia-friendly Nexus 6P has stereo speakers at the top of bottom.
Games
The Nexus 5X could handle all of the game apps, with no discernible slowdown or imperfections in the graphics and color. Real Racing 3 and Asphalt 8: Airborne chugged along just fine.
Slight variations between Nexus displays favored the Nexus 5X when it came to movies starring real people, but game apps I tested looked like a tad more muted in color on this phone.
Bezel has become a bad word among smartphone, but I found games in landscape mode easier to control thanks to the slightly thicker bezel of the Nexus 5X (the same is true of the Nexus 6P).
Camera
Google proclaimed that the Nexus 5X (as well as the Nexus 6P) has the best camera it has ever put into a Nexus. That's not saying much, given the very average Nexus 5 and Nexus 6 photos.
Loading up the default Google camera app, I quickly realized how much it lives up to its Nexus-beating hype, thanks to the 1.55-micron pixels that do well in low light.
These are larger than normal pixels, and therefore can capture more light for stronger indoor photography. I found the Galaxy S6, LG G4 and Moto X Style to snap bright photos, too, so it's really going to come down to a personal preference in some cases.
The camera sensor here is 12.3MP, a lower number than its top-performing Android rivals. But the Nexus 5X is able to to use that extra light for superior low-light images. A whopping 80% of photos are taken in low light, according to Google.
What better place is there to test it out than your local bar during trivia and karaoke night? I took the Nexus 5X, Nexus 6P, iPhone 6S Plus and Galaxy Note 5 out of the lab to the closest pub.
A bar is a common environment for photos to be taken with friends, but among the toughest due to often poor lighting conditions, and the Nexus 5X did fine in low light. Not perfect, but in most times better than its competition. It's a serious challenger to the Samsung Galaxy Note 5.
In case you're wondering, the Nexus 5X and Nexus 6P's 12.3MP sensors are exactly the same. I noticed that image processing is a little slower on the Nexus 5X, especially for photos using Lens Blur mode, but the results were the same, or close to it, via the rear camera. I actually had to double check that I wasn't accidentally looking at the same files when comparing the two.
This rear camera records video in 4K at 30 frames per second, while the front-facing camera is 5MP with the normal 1.4 microns and the same f/2.0 aperture. You can definitely tell the selfie quality between it and the 8MP Nexus 6P camera, though the iPhone 6S, with its "Retina" flash, beats both of them.
Google's camera software has improved since the Nexus 6 debut. It no longer hides all of the important options like the timer, HDR+ and the selfie toggle. They're all on-screen when you need them the most.
Likewise, switching between snapping photos and recording video is now a matter of swiping left and right, and the only hidden options in the side menu are returning modes: Lens Blur, Panoramic and Photosphere.
Don't go into this expecting all of the nifty Samsung and LG options, which include the ability to shoot in RAW, gesture control to trigger selfies and wide selfies to capture group shots. This is just a basic camera app, but one that fully harnesses the phone's low light photo capabilities.
Battery life
The Nexus 5X battery life gets me through the day with heavy use, and that's about it, which is to say that it's on par with past Google-made phones that have average battery life.
It contains a 2,700mAh battery, giving it a nice boost considering the 2,300mAh capacity of the Nexus 5 from two years ago. Alas, running multiple battery life tests shows little has changed.
Watching a looped HD movie for 90 minutes wore the battery down from 100% to 77% when the screen was lit to full brightness in adaptive brightness mode.
Turning off adaptive brightness to make the display brighter and running the same 90 video all over again took it down even further to 68%. Through these tests, it performs worse than every new Android phone but the LG G4.
However, in real-world wear-down tests, I found that the Nexus 5X is still able to go the distance of a full day because of Google's software tricks like Doze mode and App standby. As long as you're not expecting a multimedia powerhouse, it'll perform just fine.
Doze and App Standby are Android Marshmallow features that reduce battery life consumption by putting the phone into a quasi-sleep mode. Running multiple battery life tests in which the screen is on doesn't really capture this battery important new conservation trick.
Here's the even better news about the Nexus 5X battery. Once it finally does deplete, it quickly charges back up thanks to its USB-C fast charging capabilities.
I was able to restore 25% of the battery in just 22 minutes, and 70% in an hour. It was at 90% in 1 hour and 20 minutes and a full 100% in an 1 hour and 48 minutes.
The reason it doesn't take just 88 minutes (multiplying 25% achieved in 22 minutes) is because fast charging its magic when the phone is at its lowest. The last 10% takes the longest to fill.
All of this is actually slower than Samsung's Fast Charging and Qualcomm's Quick Charge 2.0 standards that use a micro USB cable along with a larger-than-normal charging brick.
Samsung's Galaxy Galaxy S6 and Note 5, for example, fill back up in 1 hour and 20 minutes, whereas the Nexus 6P sets the record for USB-C so far with 1 hour and 37 minutes. Thus, USB-C is almost as fast with the added benefit of being reversible.
The Nexus 5X also doesn't have any sort of fast charge capabilities through a wireless charging pad. In fact, it has no wireless charging powers at all. That Nexus Qi charger? Useless here.
That's a shame, because Samsung just launched its "Fast Charge Wireless Charging Pad" that takes just 50 minutes to charge its newest phones. A reversible, quick charging USB-C port is convenience, but no excuse for dropping wireless charging.
Verdict
When I first heard the name Nexus 5X, I was worried that Google wanted to take its beloved Nexus 5 to an unnecessary extreme. However, this is a phone update within reason.
The "extreme" turned out to be last year's phone. Although I adjusted to the Nexus 6 size and appreciated its larger display at times, bigger isn't always better. The Nexus 5X proves this.
We liked
The 5.2-inch display is the tipping point for one-handed Android phones. Reaching icons all the way across the big screen doesn't require two hands. It's not really a phablet, but it's close.
That's how I'd describe its performance against its closest rivals. It's not the best, but close. It has a fast enough Snapdragon processor and an excellent camera that stands up to low light, a fight it wins more than any other phone.
Low light photos can be subjective at this point. So is the quick and accurate fingerprint sensor being on back. It has reasonable all-day battery life and charges quickly via USB-C. There are better options out there that use micro USB if you're not ready to upgrade your cable collection.
We disliked
Then there are the things that haven't changed but should have. With 2GB of RAM and 16GB of internal storage for the entry-level price, you're likely to max out both forms of memory more than a few times over the next year or two.
The 2GB of memory affects performance, even if our tests prove it's minimal now, that can be a problem 12 to 23 months down the right before you upgrade. You can solve the internal space dilemma by springing for the more expensive 32GB Nexus 5X. It's worth it.
The Nexus 5X doesn't have wireless charging capabilities, so that Nexus Qi Wireless Charger is an expensive paperweight for some owners.
Final verdict
Google modernized the its normal-sized flagship for modern times with a slightly larger display, a faster processor and reversible USB charging method.
It's still inexpensive, and the fingerprint sensor is fast and accurate. I found relief switching back to this smaller, lighter and substantially cheaper phone. Your pocket is going to appreciate it in more ways than one.
No, The Nexus 5X isn't the best phone you can get, or even the best Nexus anymore due to the Nexus 6P being the bigger and faster of the two. It's more like the the perfect fit for one hand and the closest thing to a five-finger discount given the specs.

Read More ...
---
Updated: MWC 2016: what we want to see
Smartphones, smartphones, smartphones
MWC 2015
has been and gone, but the products which were announced there aren't likely to be forgotten any time soon, from the flagship
HTC One M9
and
Samsung Galaxy S6
smartphones, to the stylish
Huawei Watch
and the innovative
Galaxy S6 Edge
- and those are just some of the highlights.
But we're now looking towards next year's show, MWC 2016, and thinking of all the things we want to see.
Whether it's improvements on this year's offerings or completely new ideas, there's a lot we're hoping for and as the year creeps towards a close we're starting to hear a lot of rumors about possible announcements too.
What is MWC 2016?
MWC, or Mobile World Congress to give it its full title, is one of the biggest events in the smartphone calendar. It's right up there with Apple's iPhone launches and Samsung's Unpacked events.
It takes place in Barcelona towards the end of February/beginning of March and it sees the world's manufacturers (minus Apple) descend on the Fira Gran Via for four days of mobile madness. MWC 2016 runs from February 22 to February 25.
Every year techradar travels in force to cover the event live and bring you all the latest news from the show. Mark it in your diary, submit your wish list in the comments and brace yourself for everything mobile. In the meantime, here's what we want to see.
A truly bendable phone
Samsung and LG have teased us with the likes of the Galaxy S6 Edge,
S6 Edge+
and the
LG G Flex 2
, but we want someone to take these ideas to the next step, with a bendable phone or at the very least a phone which makes good use of its curves.
Hopefully something will manage that at MWC 2016 and hopefully it will be a flagship, rather than being designed as a niche device.
HTC One M10
The HTC One M9 launched at MWC 2015 and there's a good chance we'll see the
HTC One M10
at MWC 2016. But what specifically do we want? A better battery would be a good start, but beyond that it needs to be substantially different to and better than the M9.
That might mean changing the admittedly brilliant design, or maybe HTC will achieve it by adding new features to the phone, like a fingerprint or iris scanner, but the company needs to do something, because as great as the M9 is it feels like HTC is treading water.
We wouldn't be surprised if the M10 takes some design cues from the
One A9
.
Early rumors suggest we might see wireless charging, a powerful processor and perhaps a new camera, but there's still surprisingly little to go on.
Samsung Galaxy S7
There's also a good chance we'll see the
Samsung Galaxy S7
at MWC 2016 and we hope so too, especially after how impressive the S6 was.
Battery life is a key concern again and it would be good if Samsung could return some of the features it cut from the S6, like a microSD card slot and a water resistant build.
Early rumors suggest it might do just that, or at least the microSD card bit. There's also talk of either a Snapdragon 820 or Exynos M1 processor, a 16MP rear camera, a 5MP front-facing one, a strong magnesium alloy build, a durable Turtle Glass display and a pressure-sensitive 3D Touch-like technology.
We have seen reports suggesting that Samsung may jump the gun with the Galaxy S7 launch though, with a January unveiling being touted. We'd say that sounds unlikely - but stranger things have happened.
Every new flagship smartphone
How about the Samsung Galaxy S7, HTC One M10, LG G5, Sony Xperia Z6 and Motorola Moto X (2016) all launching in Barcelona together? It would be the mobile holy grail.
It's nothing more than a pipe dream, but seeing every major Android manufacturer drop a new flagship in Barcelona would cement MWC's title as the most important technology conference of the year.
We'd be in dreamland, the crowds would love it and consumers will get to select from a bunch of top notch handsets at the same time, rather than having to wait weeks, or even months, for all the top players to show their hand.
Come on guys, one for all and all for one.
More Windows phones
Windows Phone
has had a tough time up against the might of
Android
and
iOS
, but
Windows 10 Mobile
is finally here and it's accompanied by the impressive
Microsoft Lumia 950
and
Microsoft Lumia 950 XL
.
We probably won't see any more new Microsoft flagships at the show, but hopefully a new OS will lead to a boost in popularity and with it a slew of new Windows Phone devices from other manufacturers at MWC 2016.
A brilliant Lumia camera phone
Remember the
Nokia Lumia 1020
? A solid smartphone with an absolutely stonking 41MP camera bolted on the rear. It's about time the Lumia brand treated us to another super smartphone camera, and MWC 2016 would be the perfect venue.
With Microsoft now at the Lumia helm, there's enough drive (and money) to push Windows Phone to the fore - and a cracking cameraphone will have everyone talking.
A stronger Chinese presence
Huawei and ZTE always have big stands at MWC, and MWC 2016 won't be any different - but the devices they're peddling are usually less eye-catching than the more established names.
We'd like to see a real flagship contender from each firm, which will actually launch in a timely fashion around the world (with prices revealed up front) and minus the weirdness the brands can sometimes suffer from.
We also want a solid presence from the likes of OnePlus, Oppo, Honor, Meizu and Xiaomi. These Chinese firms are producing high quality, low cost handsets which could give Samsung and co. some serious headaches if they manage to crack the Western market. Show us what you're made of!
Batteries, innovation, tablets and wearables
Bigger batteries rather than slimmer phones
The Samsung Galaxy S6 is a brilliant phone, but in focusing on design and making it as slim as possible Samsung forgot about one of the key things - good battery life, and many other manufacturers are almost as guilty of this.
We'll happily take a thicker phone if it means a bigger battery, we'll even pay a little more, so hopefully the powers that be, or the people that make, are listening, and many of the phones announced at MWC 2016 have great battery life.
Battery innovation
As well as thicker batteries how about new batteries? The same type of juice packs have been powering our phones for years and the reality is that they're just not very good.
New battery technology is being researched all the time and hopefully by next year some of that will have gone past the research stage and been implemented into smartphones.
Origami batteries
anyone? Or how about
super-fast charging
ones?'
We're also hoping to see more phones at MWC 2016 adopt the new USB-C standard found on the
OnePlus 2
. It allows you to plug your charging cable in either way round - like Apple's Lightning connector - for easy top ups at night.
More power, without the heat
Each year we see ever more powerful phones, but this year the mobile chip of choice - the Snapdragon 810, has been subject to
overheating concerns
.
No-one wants a toasty phone, especially not when excessive heat can risk damaging the innards too, so we hope whatever phones are announced at MWC 2016 are even more powerful, but without the heat. This shouldn't be a problem, in fact
Fujitsu already claims to have the answer
.
An amazing Nokia tablet you can actually buy
Nokia (yes Nokia, not the Microsoft owned Lumia) teased us every so cruelly at MWC 2015 with the gorgeous
Nokia N1
tablet. It ran Android, looked like an
iPad Mini
and it's fair to say at least
one of us fell in love with it
.
Now all we're asking is for Nokia to give it a cheeky spec bump, a sweet software upgrade and actually make it available to buy outside of Asia and we'll marry it in a heartbeat.
Smartwatches hitting their stride
It's still early days when it comes to smartwatches. The latest ones like the
LG Watch Urbane
, the
Samsung Gear S2
, the
Apple Watch
and the
Moto 360 (2015)
are finally starting to look less like tech and more like fashion, but they still have a way to go before they're likely to convince the masses to ditch their dumb-watches.
There needs to be other improvements too, with battery life key among them. We hope that by MWC 2016 many of the problems faced by smartwatches will have been solved and they'll be ready for prime time.
Modular mayhem
We were hoping Google would show off
Project Ara
at MWC 2015, but sadly that didn't happen and the company has now confirmed
that it won't be launching the hardware until 2016
.
That could mean we'll see it at MWC 2016 and given the long wait we hope that Google will hit the ground running with a whole heap of modular phones, or at least a whole heap of modules for phones.
Then we'll be free to fix whatever the manufacturers inevitably get wrong/not to our tastes. No fingerprint scanner? Add one. Rubbish camera? Switch it for a better one. Battery too small? Put a bigger one in. And never buy a whole new phone again. Maybe.
Surprises
Surprises are always fun. Well, not always, there was that one time with the trampoline and the custard, but we don't talk about it.
When it comes to MWC more powerful devices are a given, new phones from HTC and Samsung are likely and everything else we've hoped for, well, we already hope for it, so it won't be much of a surprise.
So surprise us assorted tech makers. Bring us something we can't predict. Just make sure it's not something rubbish. And there's no custard. We never want to see custard again.

Read More ...
---
Updated: Surface Pro 4 release date, news and features
Surface Pro 4 release date, design and specs
It's the moment Surface fans have been waiting for: Microsoft has finally lifted the lid on the Surface Pro 4 and it's available for purchase in the US and Canada.
Thinner, lighter and more powerful than the
Surface Pro 3
, the Redmond company's latest 2-in-1 laptop makes numerous iterative improvements over its predecessor. Added together, they once again make Surface tablets a force to be reckoned with.
iPad Pro
, Lenovo introduced the
IdeaPad Miix 700
and Toshiba unveiled the
Satellite Radius 12
- all impressive hybrids.
If you're feeling like you've seen it all before, check out the
Surface Book
that was also unveiled alongside the Surface Pro 4.
Cut to the chase
What is it? A brand new Surface Pro
When is it out? It's available today in the US and Canada
What will it cost? Starts at $899 (£749)
Surface Pro 4 release date
If you've been waiting patiently for a new Surface tablet, there's not long to go. Microsoft's Surface Pro 4 is on sale today in the US and Canada.
Surface Pro 4 design
The Surface Pro 4's design has gone under iterative change, rather than a full transformation. Microsoft has slimmed down the 12.3-inch display's bezel to accommodate more screen, making more room for Office and other applications while keeping the same physical footprint as the Surface Pro 3.
Getting one up on the Surface Pro 3's 2,160 x 1,440 pixel-resolution display, the Surface Pro 4 features a 2,736 x 1,824 pixel-resolution display, lending a PPI of 267. Its aspect ratio remains 3:2, which provides a little extra vertical space over traditional 16:9 displays.
Surface Pro 4 specs
Microsoft is offering the Surface Pro 4 in two flavours, depending on the levels of power you're looking for. Five of the six configurations on offer come with Intel's Core i5 or Core i7 processor and can be configured with a lower or higher amount of storage and RAM. Microsoft is offering a Surface Pro 4 with 1TB of SSD storage in addition to the configurations below.
The configurations and pricing include:
128 GB 6th Generation Intel® Core™ M3 with 4 GB of RAM $899 ERP
128 GB 6th Generation Intel® Core™ i5 with 4 GB of RAM $999 ERP
256 GB 6th Generation Intel® Core™ i5 with 8 GB of RAM $1,299 ERP
256 GB 6th Generation Intel® Core™ i7 with 8 GB of RAM $1,599 ERP
256 GB 6th Generation Intel® Core™ i7 with 16 GB of RAM $1,799 ERP
512 GB 6th Generation Intel® Core™ i7 with 16 GB of RAM $2,199 ERP
Microsoft reckons you'll squeeze nine hours of battery life out of the Surface Pro 4 based on the Core i5, 256GB, 8GB version of the machine.
Surface Pro 4 accessories
Microsoft's Surface tablets have always gone hand-in-hand with their accessories, and the Surface Pro 4 is no different. Dissatisfaction with previous Type Covers led to suggestions that Microsoft would create an entirely new Type Cover - perhaps one similar to the one that comes with the Lenovo IdeaPad Miix 700. Instead, it refined what was already in place.
The new Surface Pro 4 Type Cover features redesigned backlit keys that use a new scissor design for smoother typing. The new keys feature a low 1.33mm travel and are joined by a redesigned trackpad that's 40% larger than the before. Surface Pro 3 fans shouldn't look at Surface Pro 4 owners with envy, though, as the new Type Cover also works with Microsoft's older tablet.
The Surface Pro 4 also gets a new Surface Pen that has 1,024 degrees of pressure sensitivity. Better yet, it has "all-year" battery life, according to Microsoft, so you won't be reaching for the charger in-between doodling sessions. It's also available with a number of interchangeable tips that are customised for carrying out different tasks on the display - such as drawing or selecting.
The button on the pen can once again be used to launch OneNote, in addition to Cortana. You're less likely to lose the pen now as it can be attached magnetically to the side of the Surface Pro 4.

Read More ...
---
Hands-on review: Microsoft Lumia 950 XL
Hands on: Microsoft Lumia 950 XL review
Being laser focused on productivity, Microsoft is perhaps in a better position than any of its rivals in the phone space when it comes the dreaded word: phablets.
The $649 (£529.99, around AU$893) Microsoft Lumia 950 XL has been touted as the ultimate phone for getting things done, but that boils down more to
Windows 10 Mobile
than the phone's size.
Of course, the phone's dimensions certainly help. At 5.7 inches on the diagonal, this is definitely a two-hander handset for anyone who doesn't have unnaturally large mitts.
Thankfully, Microsoft has made ample use of the enlarged screen size, using the extra room inside for some power-packed hardware, one way to ensure you get the most out of it and a neat method for keeping it all from burning up.
Design and display
Save for a slightly different rear camera housing, the Lumia 950 XL looks nigh identical to its smaller sibling, the
Lumia 950
.
The same matte white or black, polycarbonate (i.e. fancy plastic) shell is still here, along with the same array of volume, lock and camera shutter buttons along the right edge of the device. The bottom edge houses the same USB-C port as the 950.
Oddly enough, Microsoft opted for the same screen resolution within the Lumia 950 XL as the standard 950: 2,160 x 1,440. That makes for a lower amount of pixels per inch at 518ppi. Still, that matches the same-sized Samsung
Galaxy Note 5
and crushes the 5.5-inch
iPhone 6S Plus
's 401 ppi.
Of course, Microsoft employs the same AMOLED technology here underneath a sheet of Corning Gorilla Glass 4. While I don't have the best eyes, it was impossible for me to discern any pixels from a normal distance. Plus, thanks to the choice of panel tech, the screen was saturated with deep reds and blacks, but not overtly so.
While I don't mind the plastic body, especially since it disappears behind that gorgeous display, it's certainly not as luxury as it could be when you consider the flagship-level pricing. I'd even take the brushed magnesium of the Surface line of tablets (and now laptops).
However, like I said of the Lumia 950, it's not as if Samsung couldn't sell its Galaxy phones back when they were all-plastic. In short, the casing is by no means a deal breaker. It feels easier to grip, which is crucial for such a big phone, and Microsoft did everything it could to make plastic look premium.
Microsoft knows how to make a smartphone camera
Thanks in large part to Nokia, Microsoft has learned to craft a smartphone camera that can rival the cream of the crop. For all intents and purposes, the cameras within the Lumia 950 XL are identical to that of its snaller brother.
You've got the PureView 20MP shooter in the rear with the triple LED flash, optical image stabilization and 4K video recording capability with Zeiss optics. Up front is the same 5MP, wide-angle selfie snapper with 1080p video recording.
But what good are phone cameras these days without unique features? Pioneered by Nokia and passed off to Microsoft in the recent reshuffling, Living Images are, well, alive and well in the new Lumia phones.
This feature has the camera record one second of video before firing the shutter. The result is an image that comes to life just before entering a still state, a neat trick that's a little more versatile than Apple's newfangled Live Photos.
For instance, if someone you know owns a phone that doesn't support Live Images, you can choose to send those .mp4 video files. Otherwise, it's simply sent as a slightly larger .jpg than normal – about 20%, a Microsoft representative tells me.
The new Lumia cameras may also make for more ideal sports photography than most phones can provide. This is because, when shooting subjects in motion, the 20MP sensor can pinpoint exactly which pixels to focus on to avoid blur. A demonstration of the phone shooting a card trick expert fanning a deck put this into perspective for me.
Spec sheet
Believe it or not, but the Microsoft Lumia 950 XL isn't vastly more powerful than its smaller counterpart, the 950.
Sure, the phone comes packing Qualcomm's currently-leading, octa-core Snapdragon 810 processor, but don't expect twice the graphics or multitasking performance out of this chip versus the 950's hexa-core Snapdragon 808, if recent tests are to be believed.
Regardless, the 950 XL is about as punchy as smartphones get in 2015, and Microsoft has made extra efforts to ensure the phone can push the 64-bit silicon to its limits: liquid cooling. That's right: Redmond has adapted the liquid cooling tech employed in its Surface tablets to its second in-house developed phablet.
The extra cooling should help the 950 XL edge ahead of the 950 when it comes to multitasking through Microsoft's Continuum feature. Not to mention it should shore up any gaps in power when reaching maximum heat like the chipset has suffered on other phones, like we saw in the
LG G Flex 2
.
There's 3GB of RAM backing up the Snapdragon 810 processor too, ensuring the Microsoft Lumia 950 XL can compete with top end high-flyers such as the
Samsung Galaxy S6 Edge+
.
Rounding out the spec sheet is a 32GB onboard storage drive, expandable by as much as 2TB (whenever the tech arrives) via microSD card, two LTE antennas like in its smaller counterpart, 802.11ac Wi-Fi and Bluetooth 4.1.
Powering all of this is a removable, 3,340mAh battery that Microsoft claims can last for 75 hours of 3G talk, 25 hours of Wi-Fi browsing and 11 hours of 1080p video playback. If you wanted a Windows phone to last you all day and then some, this is the one to get.
Availability
Handsets in the UK, US and various other markets will be available unlocked and SIM-free, although the exact Microsoft Lumia 950 XL release date is yet to be revealed.
Microsoft has told us that both the XL and its smaller brother will be available in November 2015 - so there's not too long to wait.
Early verdict
If you couldn't tell, I'm not exactly a fan of phones of this size. But, because that's simply personal preference, I won't hold it against the Microsoft Lumia 950 XL.
This is looking to be an incredibly strong comeback attempt by Microsoft that I only hope doesn't get ignored for its need to catch up with iOS and Android in the apps space. Just like the Lumia 950, the 950 XL is designed to sell its unique feature set, not on account of a flashy appearance.
For instance, Microsoft's iris-scanning Windows Hello technology seems to work like a charm and is incredibly easy to set up. Meanwhile, the phone's ability to drive PC-like use of apps like Office could help attract the BYOD (Bring Your Own Device) crowd in the work world.
Like I said in regard to the Lumia 950, the 950 XL isn't likely to turn Microsoft's fortune in the phone space singlehandedly. But what's perhaps more important is how the phone should show Microsoft's partners how to make a Windows 10 Mobile phone.
But should you jump into this larger of the two Lumia's? We'll leave that call to our full review.

Read More ...
---
Available Tags:
Apple
,
Apple
,
Mac
,
Mac
,
Microsoft
,
iPhone
,
MacBook
,
Windows
,
Windows
,