Hands-on review: Telstra TV
Roku has been a long time coming to Australia. The little internet connected entertainment box has been well regarded on the other side of the Pacific for years, but getting it up and running in Australia has been a battle only the techiest of geeks have waged.
So we were pretty excited when Telstra announced it would be launching the
Roku 2
in Australia, branded as the Telstra TV. Even though Roku has moved on with both the
Roku 3
and the
Roku 4
, the updated Roku 2 is still a well regarded little device.
And given that Telstra has managed to acquire the holy trinity of Australian SVOD services - featuring both
Netflix
and
Presto
from launch and with
Stan
set to arrive in November - there's plenty of reasons that the Telstra TV is exciting for Australian entertainment fans.
Given that the Telstra TV is essentially a rebadged Roku 2, the hardware is anything but a surprise. It's still a small squarish box with a weird purple clothing tag coming out the side, plus a USB, ethernet, SD card and HDMI ports around the back (and side).
But this time around, instead of saying Roku on the front and remote, it says Telstra TV, and those little cloth tags read "Roku powered".
No, where the Telstra TV differentiates itself from Roku is in the software, which is, from our initial impressions, a rather customised – and restricted – experience.
Appiness
We're still putting the Telstra TV through its paces, and working on a full review, but during our early testing we've noticed that there are some very nice features under the hood.
At launch, Telstra has included Presto and Netflix apps out of the box, although there's a Stan app placeholder for when it launches in November.
Catch up TV services are also pretty well catered for – Yahoo!7's Plus 7 app is there, as is SBS On Demand and 9's JumpIn (the first time we've really seen it away from a browser or mobile app).
Sadly, there's no TenPlay or ABC iView yet, and we're not sure if or when they will make their way to the platform.
Also on the app front, you get BigPond Movies, YouTube, GoPro and RedBull out of the box, plus a whole heap more.
Navigation appears super simple, although initial tests indicate there are a few quirks that may turn users away from Telstra's streaming box. Firstly, there's no way to adjust DNS settings, so users who have been tweaking the DNS servers to access US Netflix on their Apple TV won't enjoy the same freedom here.
The second thing we noticed is that when you're playing your own mkv files, the Roku box doesn't decode Dolby Digital audio signal. Instead, it offers support via HDMI pass through, meaning that you need to have the Roku box plugged into a device (like an AV receiver) capable of decoding the format.
This isn't a deal breaker, by any means, but it is a noteworthy quirk that might turn some people off.
Early verdict
Until every streaming service manages to make its way to every smart TV (or Presto gets around to an Apple TV app), the Telstra TV has a unique selling point in being a a one-stop SVOD shop for Australians.
That's a pretty enticing offer, given the variety of content between the services (and the fact that a subscription to all three is still cheaper than a decent Foxtel plan).
But from what we've seen, this is definitely a Telstra box. The fact it's locked down to Telstra customers, and doesn't offer the same openness as the Roku box it's based on will certainly annoy some users, but there's enough to like here to overcome many of those hurdles.

Read More ...
---
Hold onto your butts – Presto has secured the year's biggest movies
Though the pickings have been slim when it comes to blockbuster movies on the local streaming front as of late, things are looking up for
Presto
in 2016, with the SVOD service announcing a slate of big titles arriving in 2016.
Speaking at the Australian International Movies Convention (AIMC) held on the Gold Coast last week, Presto announced that its subscribers will have access to more big titles than any of its local competitors this year, with five of the ten highest grossing movies of 2015 heading to the service in the near future.
Chief among these is probably Jurassic World, which is currently the biggest box office success of the year, followed closely by Furious 7, Minions, Mission: Impossible – Rogue Nation, and 50 Shades of Grey.
Though most titles are scheduled to arrive next year, 50 Shades of Grey will be arriving earlier on Presto, streaming (and steaming) on Presto from November of this year.
Presto also stated that it has secured 15 of the top 30 titles of the year in total, compared to just five and three from its rivals (we assume it's talking about
Netflix
and
Stan
), though the titles themselves were not specified.
Still not convinced by Presto? See how it compares with Australia's other streaming services

Read More ...
---
Bigger and brighter: Misfit Shine 2 debuts
When the
Misfit Shine
launched, our review described it as "the best-looking, least intrusive wearable device yet." While the stripped-back
Misfit Flash
soon followed, Misfit has now unveiled the real successor to its popular wearable.
The Shine 2 is slightly larger in diameter than its predecessor, but also thinner. It has a more powerful processor, 12 multicoloured LED lights and a vibration motor that acts as a silent alarm, alerts you to incoming calls and texts, and gives you a nudge if you've been stationary for too long.
Water resistance up to 50 metres means the Shine 2 can monitor your activity in the pool, and it has the same six-month battery life as its predecessor. That means there's no need to recharge it, you'll just need to replace the standard watch battery powering it twice a year.
The Shine 2 will cost US$99.99 (approx £65, AU$138), while the original Shine will stay on sale for US$69.99 (approx £45, AU$98). Check out the video below:
YouTube : v=oI06LiKOZgk

Read More ...
---
HP shows off summer 2015 line up for BYOD users
HP has revealed its upcoming range of laptops, convertibles and all-in-ones that, it hopes, are ideal for employees in BYOD businesses.
Three of its devices top the range, including the
HP Spectre x360
Convertible, a combo tablet and laptop, the
HP Spectre x2
that looks like it'll worry Microsoft's Surface Pro, and the HP Envy that bears a striking resemblance to a Macbook Pro, albeit with full-sized ports.
The Spectre x360 (from $2,299) utilises a dual hinge system to let the 13.3-inch 1440p touchscreen bend back on itself.
The 1.4kg unit is powered by a 6th gen Core i7, paired with 256GB SSD and 8GB DDR3 RAM, with ports littered along its edge (three USB 3.0, one Mini DisplayPort and an HDMI with the obligatory headphone-out/microphone-in combo jack).
Pick up a Spectre x2 (pronounced 'ex-two') and you'll get a keyboard and stylus pen included with the convertible device, unlike Microsoft's own Surface Pro 4, and after a brief hands-on we came away impressed with the amount of travel (1.5mm) in the keys.
The 12-inch 1920 x 1280 touchscreen has a milled stainless steel kickstand that can be adjusted to any angle. Impressively, it also has two USB-C ports – one on either side – for combined power and peripheral use. Prices begin at $1,499.
Hot on Apple's heels
Plump for the Envy and you're getting a supremely-thin notebook that's verging into ultrabook territory: quad HD (3200 x 1800) display, 6th gen Core i5, 128GB SSD, 1.28kg and 1.3cm thick, three USB3.0 ports, HDMI and a 3.5mm mic/headphone port.
Compare that to Apple's MacBook – and the full-sized ports that negate the need for an adapter for peripherals – and you get a lot of computer that starts at $1,299.
Also shown off was the desktop HP Envy, sporting a 34" curved screen. Behind the Quad HD (3440 x 1440) screen you'll find a 6th Gen quad-core i5 processor, 12GB of DDR4 RAM (expandable to 16GB) and a 1TB mechanical HDD.
The rear of the enormous machine is uncluttered, with a two USB 3.0 and three USB 2.0 ports, with two more USB 3.0 ports on the underside. Prices start from $3,999 and will be available from November.

Read More ...
---
Google Photos active user count proves it can survive its split from Google+
Google Photos has reached an impressive milestone in less than half a year after breaking away from Google+, announcing today that it has reached 100 million active monthly users.
Available on iOS, Android and web,
Google Photos
launched as a standalone unlimited photo service back in
late May
, with the search giant officially switching off its older photo service Google+ Photos - which was a part of the companies social network Google+ - a few months later
in August
.
Reaching the 100 million user milestone is very impressive, and the user boost is not surprising as Google Photos allows users to sign up without requiring to have a Google+ account, a restriction that was part of the older photo service.
Still, despite having the added bonus of migrating an established number of Google+ Photo users, 5 months is still a very short amount of time to reach this milestone.
All about that app
The new standalone app is also a lot more powerful, along with giving users the ability to store an unlimited amount of photos in the cloud of 16MP photos and 1080p video for free, making it a much more attractive photo storage option compared to its competitors, including Apple iCloud.
It also includes editing options, the ability to share photos or videos via links rather than through emails, as well as automatic syncing to Google Drive, GIF-like animation creations, and photos automatically grouped by time, people, places and things.
As part of Google Photo's milestone
announcement
, the company also included some interesting facts, including that the online photo service's auto-upload feature had allowed it to free up 3,720 terabytes of storage on a user's smartphone.
Also, cats don't completely own the internet - apparently Google Photo users take more photos of dogs than any other animal.

Read More ...
---
Sony slashes PlayStation 4 pricing
The Christmas console wars have started, with Sony dropping the price of the
PlayStation 4
to $479.95.
The $70 price cut applies to the console's 500GB incarnation, while the 1TB model is currently selling on Sony's website for $549.
The move sees Sony taking the fight to its only real console competitor, Microsoft's
Xbox One
– the
Nintendo Wii U
having dropped out of the race quite some time ago.
Console clash
The PlayStation 4 has been the pricier of the two consoles since Microsoft starting selling the Xbox One without its controversial Kinect accessory, but Sony's move places them on a more even footing – Microsoft's 500GB console is selling for $499, but comes pre-bundled with one of a number of games.
There are plenty of reasons to pick a side in the console wars as Christmas approaches, with a tidal wave of new titles such as Call of Duty: Black Ops 3, Star Wars Battlefront, Fallout 4, and Assassin's Creed Syndicate flooding into shops just in time for Santa's rounds.
While most games are cross-platform, it's console exclusives like Uncharted 4 for PS4 and Halo 5 for Xbox One that can be the deciding factor in choosing which console you'll want to unwrap on Christmas morning.

Read More ...
---
iPhone Tips: How to use Apple Wallet from the Lock Screen
With
iOS 9
, Apple's Passbook app has been renamed Wallet and can now contain loyalty cards and passes in addition to any credit and debit cards you've set up with Apple Pay. Having all your stuff in one place makes finding and using it a snap, especially since Wallet can be accessed directly from the
iPhone's
Lock Screen. We'll tell you how to ensure this feature is enabled, and how to use it.
Setting up Wallet for use from the Lock Screen
Open the Settings app
Select "Wallet & Apple Pay"
Toggle on "Double-click Home Button"
With this feature activated, Wallet cards and passes will be available from the Lock Screen using the instructions below.
Using Wallet from Lock Screen
To access Wallet cards and passes from the Lock Screen, just perform this single, simple step:
With your iPhone sleeping (or turned on, but not unlocked), double-click the Home button.
How easy was that? When you activate Wallet on the Lock Screen, your default Apple Pay card will display, ready for action. (Tap another card or pass to use it instead.) Now all you need is a compatible NFC reader and your fingerprint to authorize the purchase.

Read More ...
---
Updated: Dell World 2015 kicks off with commitment to EMC, PCs
Michael Dell kicked off Dell World 2015 in Austin, Texas to talk about the future of Dell in light of the announcement of the
EMC deal
.
"Dell World is about highlighting the success our customers have with the solutions that we've created," Michael Dell said as he opened the fifth annual Dell World conference.
Before showcasing new products, Mr. Dell took the time to address Dell's vision for the EMC acquisition.
It gives us an incredible position in the IT of tomorrow: digital transformation, hybrid cloud, security. mobile and more, Mr. Dell said. With over $80 billion in revenue, the EMC deal gives Dell incredible scale.
Mr. Dell notes that his approach to the industry is different than rival HP, which is in the process of
splitting its devices business
from its enterprise business. For Dell, scale and volume are important as part of that strategy.
Customers don't want more suppliers, Mr. Dell said. CIOs want to deal with fewer people to get things done.
"First, you have all the CIOs who are trying to fund the digital transformation by reducing cost in the infrastructure," Mr. Dell explained. "There's also this move to virtualization, hyper-converged systems where the silos are starting to go away. It's important to lead in that next of IT, and the combination of Dell and EMC gives us a leadership in that position. The deal enables these new capabilities."
In response to HP CEO Meg Whitman's comment on the EMC deal, Mr. Dell politely said, "HP is a great VMWare partner, but HP got some of the facts wrong."
VMWare
is a company that's owned by EMC, and Dell will take over VMWare after the acquisition.
The PC
But the deal doesn't decrease the importance of Dell's end-client computing solutions, including the Internet of Things (IoT) devices, Jeff Clark, Dell's Vice Chairman of Client Solutions, added.
The EMC deal helps Dell solves customer problems. Customers are asking us to help them in this journey, Marius Haas, Chief Commercial Officer at Dell, said.
The PC isn't dead or stagnant, Mr. Clark said, highlighting Dell's recent
XPS 13
refresh. There is still innovation in
the market
, and Microsoft's further push into the hardware space isn't viewed as a
threat
. Clark said that it's about the ecosystem, and we'll see new form factors and new ways to interact with our computing devices in the future, a message that rival
Lenovo also espoused
in the unveiling of the Yoga 900.
"China has become our second largest market after the United States," Mr. Dell said in response to a question asking about Dell's commitment to Chinese market. "We have over 12,000 Dell-exclusive stores in China."
The home penetration rate for PCs is about 35% in China and 10% in India, Dell executives said, highlighting that this is where the investment is.
Dell announced it has 11 consecutive quarters of share growth, and that the overall PC market is consolidating.
"Dell will be a consolidator," Mr. Clark said, highlighting Dell's commitment to the PC market.

Read More ...
---
Your smartwatch battery could last twice as long next year
Major improvements have been made to both Samsung and LG smartwatches in terms of design, comfort and operating systems since they first arrived on the scene, but battery life remains generally the same.
Samsung SDI and LG Chem - both battery making units of each company
showed off new prototypes
for supposedly longer lasting wearables batteries during an exhibition in South Korea.
The Samsung group had two types of flexible batteries on hand: a slim, 0.3mm-thin stripe battery that can be used in "hairbands and necklaces" along with a band battery designed to increase the life by 50%.
LG Chem displayed a wired battery that's also bendable in nature, with the ability to fold in half. This actually debuted in 2013 but coupled with a hexagonal battery that LG announced in June, the company expects both to double the battery capacity for wearables.
At the moment, higher end wearables could use a major battery boost. The majority of smartwatches, including the
Gear S2
, new
Moto 360
and fitness trackers with screens like the
Microsoft Band 2
only last up to 48 hours or less depending on usage.
Nothing has been said about when we'll see the so-called superior batteries in devices, but we're hoping next year, especially if they're as good as the companies claim them to be.
Digital Trends

Read More ...
---
Tesla Model S loses perfect track record as reliability deemed 'worse than average'
The Tesla Model S was dealt a major blow by a well-regarded review organization for having poor reliability.
Consumer Reports
, which scored the Model S
103 out of 100
in its own road test, pulled its recommended designation for the Model S after receiving 1,400 survey responses that detailed a number of problem areas for the electric vehicle.
Reported issues included the drivetrain, power equipment and charging equipment. Owners also called out leaks, squeaks and rattles on the body of the car and sunroof, noises that may not be bothersome in a gas-powered vehicle but are ... annoying ... on the notoriously silent Model S.
The car's center console, a huge 17-inch touchscreen, also got dinged. Overall, the 2015 Model S scored worse than the 2014 version in climate control, steering and suspension systems. Drive system complaints also rose as the Model S got older.
For these numerous reasons, Consumer Reports had to take the Tesla down from its "average" prediction for reliability to worse than average, a slide that means it can't recommend it, either. How the mighty have fallen: Consumer Reports literally broke its Ratings system when it rated the Model S, scoring it better for driving performance than any car it ever had before.
Testy Teslas
According to Consumer Reports, most complaints had to do with squeaks and rattles. Other problems though included door handles that don't pop out when a driver walked up to their car, warped brake rotors, wipers that didn't work and leaky battery cooling pumps. There was also a noticeable number of electric motor replacements for the vehicles.
It didn't stop there: The organization got reports of unaligned truck and hatchback latches and wheel-alignment ailments that wouldn't go away.
Consumer Reports asked what anyone would think: is Tesla's "newfangled electric-vehicle technology" the root of the Model S's reliability woes? It concluded that Tesla makes a new type of high-tech, high-performance, high-mileage electric vehicle, one that's made with ever-evolving and complex assembly line updates. Therefore it isn't too surprising to see problems like this arise with some frequency. This isn't your grandfather's Buick, after all.
S-ilver lining
There is some good news for current and future Model S owners: it's very likely that Model Ses on the road are still covered by Tesla's four-year/50,000 mile bumper-to-bumper warranty as well as its eight-year/unlimited mileage battery and drivetrain warranty.
Despite the issues, owner satisfaction hasn't suffered, and 97% of current Model S owners said they'd get another one, according to Consumer Reports. The high satisfaction is due in no small part to Tesla's responsiveness to customer complaints and speed in replacing problem parts.
Tesla may have high marks from car owners, but investors aren't happy with the lost rating. The company's stock plunged today after CR pulled its recommendation. Tesla CEO Elon Musk has stayed quiet, though we're keeping an eye on his Twitter account for any response to Consumer Reports action.

Read More ...
---
Dell introduces new security solutions to thwart threats
Dell announced a suite of enterprise security solutions at Dell World to help users fight evolving threats. The solutions feature a new approach to advanced persistence threat (APT) blocking and detection, expanded security for cloud apps with multi-factor authentication, enhancements to Dell Data Protection, management and policy integration across Dell next-generation firewalls and new application security services.
These services help organizations gain a competitive advantage through security, Dell claimed, citing a study published in the Global Technology Adoption Index. According to the GTAI, this year, 35% of North American organizations indicated that security is enabling new things or a competitive advantage, up from 25% in 2014.
"Attacks and hacks on business assets continue to be a common occurrence and are becoming more sophisticated, said Chris Hutcheson, Vice President and General Manager of Dell Security. "It is imperative for organizations to implement a solid security strategy that protects them not just today, but for the future."
Security at the network level
To combat APTs at the network level, the Dell SonicWALL APT Protection Service will be available as a technology preview at Dell World. The service is available on firewalls and email security solutions.
Dell's APT service scans a file and holds potentially malicious unknown files in a sandbox until a verdict can be reached, and Dell claimed that the multi-layered solution is more effective at detecting threats than competitors' single engine solutions.
Dell is also adding the Cyren AV solution to its SonicWALL Email Security, which joins solutions like McAfee AV, Kaspersky AV and Dell SonicWALL Grid AV.
Access management
The Dell One Identity Cloud Access Manager 8.1 enables users to quickly and securely access internal and cloud-based applications. Multi-factor authentication is available under the software as a service (SaaS) model through Dell's Defender as a Service.
The Cloud Edition 2.0 of Dell Data Protection helps businesses enforce enterprise-class control as data moves from endpoint to public cloud services. The service now integrates with Google Drive, Microsoft OneDrive for Business, Dropbox and Box.
Dell Data Protection Server Encryption provides data encryption for Windows servers or remote offices. Dell said that the service also provides easier management and compliance reporting.
And for protection of data against loss, the Endpoint Recovery solution enables continuous backups of endpoint devices, like laptops, desktops and tablets. This helps minimize data loss, and if your system crashes, you can quickly recover your information.
Finally, for customers who use Amazon Web Services, Dell SecureWorks announced that the Emergency Cyber Incident Response (ECIR) is now available. This helps businesses investigate cyber incidents on AWS deployments.
"Though cloud infrastructure does not change the fundamentals of incident response and digital forensics, cloud infrastructure requires modifications to the process for efficient and effective containment, mitigation, data collection, and analysis within the cloud," Dell said in a statement. "As a result, Dell SecureWorks has codified these techniques in order to perform highly efficient and scalable cyber incident response investigations."
Dell also introduced a tool that helps businesses identify and assess vulnerabilities with mission-critical applications. Dell said that its security experts can help complement in-house IT staff to provide analysis, help with configurations and provide monitoring.
With the exception of the Dell One Identity Cloud Access Manger 8.1, which will be available on October 28, all solutions are available today.

Read More ...
---
Updated: Dell OptiPlex PC refresh arrives with Intel Skylake
At Dell World in Austin, Texas, Dell introduced the most significant refresh to its
OptiPlex commercial PC portfolio
in five years. Along with the unveiling of the Wyse 5050 AIO zero client with VMWare, Dell said that these systems will help address the needs of the connected workforce of the future.
"We are defining the future of the PC and the role it plays in meeting our customers' most pressing computing needs," said Jeff Clarke, Vice Chairman of Operations and President of Client Solutions at Dell. "We are investing in this part of our business like never before, bringing new innovations to market that are redefining the role of the PC – whether it's an ultra-mobile 2-in-1, thin or zero client, or a desktop that now handles workloads for a mobile workforce who require a robust collaboration solution."
Significant upgrade
Dell unveiled a complete overhaul of the OptiPlex commercial PC family, addressing various desktop form factors. The refresh brings better energy efficiency to Micro Form Factor, Small Form Factor, Mini Tower and All-in-One designs, Dell said, which will help business users work faster, be more productive and better collaborate.
With the performance improvements delivered with the upgrade to Intel's latest sixth generation
Skylake processors
, the OptiPlex PCs deliver up to 160% better performance than a PC from five years ago. And the OptiPlex AIO brings 300% more pixels in the 7000 Series compared to a full HD (1080p) display.
The family of PCs can be configured with double the memory and four times the storage of prior generation products. Dell said that background noise is reduced by 32% with the OptiPlex 7040 Small Form Factor.
Additionally, for small meeting and conference spaces, the OptiPlex 7040 Micro with Intel vPro can be configured with Intel Unite software for seamless virtual meetings.
Models
The new OptiPlex PCs will follow Dell's 3000, 5000 and 7000 numbering scheme found on other families of devices, including
Latitude
and
Inspiron
. There will be a number of different models in the OptiPlex commercial PC family.
The OptiPlex 7040 is the most powerful device, offering enterprise-class manageability, security and expandability. There is support for dual hard drives, triple displays and discrete graphics in a compact design.
The OptiPlex 24 7000 Series AIO (7440) is Dell's AIO desktop with a 4K UHD display in a sleek package. Additionally, the 22 3000 Series AIO (3030) is Dell's AIO that addresses a lower price point. The 3000 Series AIO features 19.5-inch or 21.5-inch displays.
The 5040 and 3040 are smaller desktop offerings. The 5040 represents the mid-range model, compared to the 7040, and the 3040 is Dell's entry-level offering.
And if you work in more extreme environments with warmer than normal ambient temperatures, the Specialty OptiPlex XE2 is a more durable offering.
Virtualization
For those working in vertical industries, such as healthcare, finance or government, requiring a desktop virtualization solution, the Dell Wyse 5050 is an AIO zero client that leverages the power of VMWare environments.
The solution addresses the "the robust security businesses require with a zero attack surface for viruses and malware," Dell said in a statement.
The AIO features a 23.6-inch full HD display with PC over IP (PCoIP) technology. There's support for full USB peripheral interoperability and support for high resolution 3D graphics for use with applications like CAD and video editing.
The 5050 AIO is based on the 24-inch Dell P2414H monitor design, with the zero client positioned on the back and an integrated power supply.
Availability
The OptiPlex 7000, 5000 and Micro PC with Intel Unite are available today. The OptiPlex 3000 Series is coming next month. Dell did not provide pricing for the models.
The Dell Wyse 5050 will be available in the US starting December, and Dell will make the solution available in other regions next year.

Read More ...
---
Tim Cook: There's a 'massive change' coming to the car industry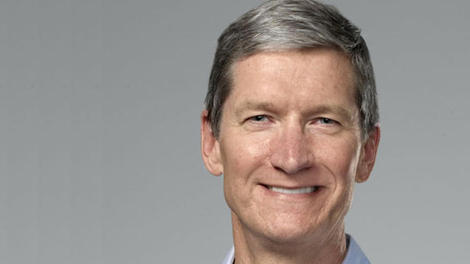 Rumors of a possible
Apple Car
just keep popping up, and Apple CEO Tim Cook might have just hinted at it rather than dispelling the rumors.
Speaking at the Wall Street Journal's
WSJD Live event
, Tim Cook spoke about the future of the car industry as a whole, saying, "When I look at the automobile, what I see is that software becomes an increasingly important part of the car of the future."
"You see that autonomous driving becomes much more important."
And of the future, Cook said, "It will seem like there will be massive change in that industry."
But what about an Apple Car?
While Cook didn't outright confirm that the company is working on an Apple Car, he did very - very - subtly hint at a future possibility, saying, "We'll see what we do in the future."
Cook explained that Apple in the short term will be looking to give its users an "iPhone experience in the car" with its
CarPlay system
- but an evolution is at hand.
"I do think that industry is at an inflection point for massive change, not just evolutionary change," Cook said.
And considering the history of Apple's products, we're certain the tech giant will want to be a part of that change.

Read More ...
---
Review: Logi Circle
Logi Circle
Investing in a home security camera is a wise move if you want to protect your family and valuables. But after you buy one and set it up, that's about all there is to do with it. That is, until something bad happens and you need to drudge through hours of footage. It's not a purchase known for offering any bit of fun. Some might argue that to have "fun" isn't why people buy security cameras, but Logi begs to differ.
The $199 (£159, about AU$274) Logi Circle operates in a similar "set-it-and-forget-it" fashion as other options, but that's where the comparison stops. Its design and companion app are full of engaging features that make filtering through the day's happenings much easier and, dare I say, more fun than any other home security camera on the market.
Design and app
The Logi Circle starts off on a good note with its simple, unobtrusive design. Its friendly look is the first step in Logi's campaign to brush off the stigma that home security has to be so serious. It reminds me less of something that, say, an airport would use, and more like one of those hilarious, killer robots from Portal.
The curvy body of the camera is made of matte-textured white plastic that meets with a slick, metallic ring, which covers up its omni-directional microphones. The front-facing section makes the jump back to plastic and is visually accented with a camera lens in its middle. What's a little difficult to see (unless the camera is on) is the LED indicator at the top of the circular, black area.
This camera is fixed to a stand, which gives it stability and allows it to tilt forward and backward with about 90 degrees of freedom. It's enough freedom that you could easily mount the Circle onto a wall, or do as I did and set it on top of a flat surface. Should you want to mount it, Logi provides all the adhesive and screws that you'll need to do so.
Inside the box, Logi includes a dock, which feeds the Circle its power. That's not to say that you can't go dock-free and move the camera about your house. It's just that it isn't a habit that I recommended getting into, since the internal battery can't survive much longer than a good night's sleep. There's really no reason to, especially since the USB cable, which stretches to 10 feet in length, is long enough to reach the nearest power outlet in your living space no matter where you want to install the Circle.
*Smartphone required
The Logi Circle is managed completely through its companion app, available on Android and iOS. It allows you to make several adjustments to the camera, even when you aren't home. You can do standard stuff like zoom in and out on the feed, turn off the LED indicator, and mute the microphone. One especially neat feature allows you to chat into your phone, allowing whoever is in the vicinity of the Circle to engage with you in a convenient, albeit limited conversation. This seems most ideal for a practical situation like like spooking a pet off the couch or chatting with your babysitter.
The very nature in which the Logi Circle records is a bit different from other solutions out there. In an effort to eliminate useless footage, the camera only saves clips of video where things happen. Be it a fluctuation in visual or audible activity, that's the only content you'll be able to pilfer through on the app.
It's a bit of a bummer that the app ditches any unsaved clips at the turn of each day by default, but it's a choice that incentivizes me to take the time to look through each clip. When I received the review sample from Logi, I wasn't too concerned with monitoring my valuables. My partner and I recently adopted a cat, and I instead watched the clips to see how it was adjusting to life at home alone. For that use, it was perfect.
Performance and verdict
I've talked already about how Logi's Circle camera is supposed to perform, but what matters is how it actually performs in the field. Though it doesn't set out to play on the same plane as more comprehensive options, I'm delighted that this camera does exactly what it sets out to do, and does it well.
Setting up the camera is a cinch. First, find where you want to position the Logi Circle. Then, once it's connected to power, download the app and the camera will join your Wi-Fi network, which allows it to beam footage to the app, no matter your location. While on a weekend vacation in Louisville, KY, I could peer into my NYC apartment.
Its camera sensor is capable of high definition capture in both light and dark rooms. When the lights go out, it automatically flips on night vision mode. Speaking on the video quality, it doesn't look sharp enough to be 1080p, but even so, both the live feed and recorded footage look nice on the app.
The interface of the app is user-friendly, lining up the day's clips in a scrollable wheel along the right side of the screen. If the event took place during the day, the circle is green. If it took place at night, it's translucent. Of course, you can take a peep at the live feed to see if anything's happening at the moment.
Perhaps, the coolest feature packed into the app is called Day Brief. It's for those who are short on time, and want a TL;DR version of what happened during the day. At the press of a button, every saved clip from the past 24 hours gets smushed into a 30-second clip that plays like a GIF. It's fun to watch the sun come up, then go down and see you and your loved ones moving at the speed of life.
Verdict
The Logi Circle is the ideal home security solution if you're looking for a fun, interactive way to keep an eye on the happenings inside of your home. Its simple setup and the app's ease of use even extend a hand to those who aren't too tech savvy.
I imagine that security experts wouldn't recommend this camera because of its lack of constant recording capabilities and comprehensive backup options. But the Logi Circle isn't made to defend Fort Knox. Its design puts the focus on all of the fun things that happen around your home, with the peace of mind of having a camera watching over you as an added bonus.

Read More ...
---
Microsoft's new program incentivizes businesses to buy Surface products
Businesses looking to get the Surface Pro 4 into their employees' hands won't have to look very hard. Microsoft has announced new reseller partnerships, a business warranty and trade-in program designed to make it easy-as-pie to upgrade to Windows 10 on a Surface device.
As part of the announcement, Microsoft and more than 5,000 resellers will make the Surface Pro 4 and the Surface Book available to organizations. The partnerships are designed to enable small businesses, schools and government agencies to more easily and affordably purchase Surface products.
Previously, Microsoft said it worked with only "hundreds" of resellers. However, with the launch of Windows 10, the
Surface Pro 4
and the
Surface Book
, Microsoft wants to get the new operating system and devices into as many hands as possible. More resellers means more pricing, warranty and replacement options for end-users.
Surface Enterprise
In 2016, Microsoft will launch a new warranty and service offering available to Surface customers through its reseller partners. The program, Microsoft Complete for Enterprise, gives purchasers the option to pool claims by company, rather than by individual devices.
So if you run into problems with multiple Surface Pros, you can return the whole fleet, or multiple units from the fleet, rather than returning each item one by one.
The program also gives businesses the option to file warranty claims against non-bootable devices, receive new units in one business day and receive Microsoft onboarding assistance.
More trade-ins
Companies can now also take advantage of the Business Device Trade-in Program, which lets users upgrade to Windows 10 and Surface Pro 4s or Surface Books by handing in used laptops, tablets and phones. Unlike Microsoft's consumer trade-in program, which is a limited promotion, the business trade-in is ongoing.
Microsoft has 13 business customers already lined up to use the Surface Pro 4 when the product is ready for distribution, the company said in a statement.

Read More ...
---
Facebook makes reading the news on your iPhone a whole lot easier
Facebook's Instant Article, which brings news stories straight to your News Feed, if finally rolling out to mobile today, starting with its iOS app.
So while you'll finally be able to catch all the latest news right within the Facebook app on your iPhone and iPad, you might have already seen the feature before as Instant Article had actually launched earlier this year on
desktop
.
Instant Articles for Android has also launched in public beta today, with a full roll out scheduled for later this year.
Facebook also announced that the Instant Articles feature has new news partners as well, including the New York Times, NBC News, The Atlantic, MTV, Slate, Cosmopolitan, The Huffington Post and the Washington Post.
They will be joining previously announced partners BBC, Guardian, Buzzfeed and National Geographic.
The social media giant says it will also be adding a lot more partners as well in the coming weeks, including Billboard, CBS News, Cracked, E! News, Fox Sports, Harper's Bazaar, Mashable, NBA, The Onion, Pop Sugar, Rolling Stone, Time, Variety and The Weather Channel. You can see the full list on Facebook's
announcement
.
News app competition
With Instant Articles coming to the iPhone and iPad this week, we imagine Apple's new News app will end up facing some competition from Facebook users, considering it'd be easier to get your news reading done while you're on your News Feed checking out what your friends and family are up to rather than opening up a whole different app.
Facebook also has the added benefit of showing you articles from publishers you already follow, or those that are shared by your friends, while Apple needs to seek permission to gather info about the kinds of articles you might be interested.
For users on Facebook, Instant Articles will be shown on your News Feed with a lightning bolt next to them and when you tap a story, the social media giant says article will load 10 times faster than a standard mobile web browser, making for a faster and "richer reading experience."
So while it thankfully cuts out the ads you might see on a typical article on your phone, Instant Articles still retains images, the ability to comment, videos and even interactive maps, and you can view all the features of an article by either scrolling, swiping or even tilting your phone in some instances.

Read More ...
---
Leica goes mirrorless with a stunning new full frame camera
The Leica SL (Typ 601) is "a new milestone in professional photography," says Leica. That remains to be seen, but the prestige camera maker has certainly dropped a bombshell.
Better known for its exquisitely-engineered but expensive retro rangefinders, Leica has made substantial inroads into the digital market in recent years with cameras like the Leica Q, Leica X, Monochrom and medium format Leica S.
These cameras are expensive (and how) but they are beautifully made and engineered and combine classy, minimalist design with increasingly competitive imaging technology.
But the new Leica SL isn't just competitive – in some respects it's taken the lead. The big hitter in the full-frame mirrorless market is Sony, with its A7-series cameras, but although the SL can't compete on price, it certainly can on tech.
Leica SL (Typ 601) tech specs
Here's a brief run-down of the Leica SL's numbers:
Sensor: 24Mp full frame
Video: 4K, plus full HD at up to 120fps
Continuous shooting: 11fps
Maximum ISO: 50,000
Viewfinder: 4.4Mp, with "imperceptible latency time"
Individually, these specs (apart from the viewfinder) can be matched or beaten by individual Sony models, but to find them all in a single camera is a real eye-opener.
Leica also claims the viewfinder has magnification "reminiscent of a medium format camera", and "the fastest autofocus currently available".
These are all things we'll want to test fully for ourselves, though we have been able to use the Leica SL for a few days before its official launch, and you can find out what we think in our special
Leica SL hands-on review
.
Lenses and lens compatibility
The Leica SL will have its own dedicated lens range, and the first to arrive (at the same time as the camera) is a Vario-Elmarit-SL 24–90 mm f/2.8–4 ASPH. The variable aperture (f/2.8-4) will raise some eyebrows, but Leica says the lens is designed to produce excellent performance at all apertures. We can take that to mean that a constant f/2.8 lens would not necessarily produce the consistent quality the designers demand.
The size could cause some consternation too. The Leica SL body is no lightweight (it looks like the Sony A7 design, but it's bigger), and the 24-90mm lens is a bit of a monster.
It's to be followed by a Leica APO-Vario-Elmarit-SL 90–280 mm f/2.8–4 and a Summilux-SL 50 mm f/1.4 ASPH.
In addition, the Leica SL will be able to use lenses made for the Leica T directly in a 10Mp 'crop' mode, and there will be adapters for Leica S, M, and R system lenses, and lenses from other manufacturers.
Leica says the SL is optimized for Leica M lenses, supports all their functionality and is designed to deliver the quality they've become famous for – the extent to which Leica has been able to integrate the SL with its historical lens products is very impressive.
But how much will it cost?
This paean of praise has to end somewhere, of course, and inevitably it's with the price – though it's not quite as bad as you might fear. Not quite.
The Leica SL (Typ 601) body goes on sale at £5,050/US$7,450 (about AU$10,260), while the Vario-Elmarit-SL 24–90 mm f/2.8–4 is £3,150/US$4,950 (about AU$6,820).

That is a lot of cash, especially compared to the cost of Sony A7 models – but when you compare it to pro DSLRs, then Leica is not that far out of the ballpark.

Read More ...
---
Hands-on review: Leica SL (Typ 601)
Introduction and features
Leica has a reputation for building high quality cameras and lenses, and strictly speaking it was the first company to introduce mirrorless digital system cameras, as its long-running M models are rangefinders – which don't have reflex mirrors. However, it wasn't until the Leica T (Typ 701) was introduced in April 2014 that the company had what many would consider a modern mirrorless or compact system camera (CSC). While the T follows Leica's minimal design ethic, many were surprised by its low button count and the heavy dependance on the touchscreen for making settings selections. This seemed a major departure for a company that tends to make cameras with traditional controls.
Now we have a second mirrorless system camera, the SL (Typ 601) and instead of the APS-C format sensor of the T, inside is a full-frame CMOS device with 24 million effective pixels. What's surprising is that the new camera has the same lens mount as the T. This means that the existing T lenses are directly compatible, but because they are only designed to cover an APS-C sized sensor, mounting one sets the SL to APS-C crop mode and it produces 10Mp images. It's like mounting a Nikon DX lens on an FX camera. Leica already has an adaptor that allows M-mount optics to be used on the SL, but there will be new ones to enable Leica S, R and Cine lenses to be used.
Leica is rebranding the T mount the L mount and lenses that are compatible with the T will be labelled TL, while full-frame lenses will be badged SL. It's also possible to mount SL lenses on the T. Clearly this move was planned long before the SL's announcement, so it seems a little odd that the rebranding is necessary.
The Leica T doesn't have a viewfinder built-in and unless you invest in the optional external unit images must be composed on the rear screen. When the Leica Q (the company's full-frame compact camera) was unveiled, Leica showed how good an electronic viewfinder can be. The viewfinder in the SL has an even more impressive specification – it's a 0.66-inch unit that has 4.4-million dots (the Q's has 3.68 million) and a magnification of 0.8x (the viewfinders on Sony A7R II and Sony A7S II, the Leica SL's like-for-like rivals, are 0.5-inch devices with 2,359,296 dots and 0.78x magnification).
If the idea of a 'serious' Leica camera with an electronic viewfinder (EVF) has you choking on your tea, I probably shouldn't mention that it has a 2.95-inch rear screen with 1.04 million dots that's touch-sensitive. But it does.
Naturally both the screen and the EVF can display the live view image with exposure simulation (this can also be turned off) as well as focusing peaking, clipping/zebras and a level.
Leica has coupled the SL's sensor with a Maestro II processing engine – the same as is used in the medium format Leica S (Typ 007). This means it's capable of handling large files and as a result the SL can shoot at up to 11fps (frames per second) with the 2GB buffer enabling 33 DNG or 30 simultaneous JPEG and DNG file bursts. In addition, 4K video can be recorded in MP4 or Mov format at 30fps. Lower resolution video can also be recorded and there's a maximum frame rate of 120fps at Full HD for 4x slow motion playback.
Images are saved to SD type media. There are two card slots with one being compatible with UHS II and the other UHS I. An HDMI port also enables videos to be recorded externally.
As you would expect with a professional-level camera there are program, shutter priority, aperture priority and manual exposure modes and no automatic scene modes. It's possible to tailor the look of JPEGs with contrast, saturation and sharpness adjustments while videographers can make use of the V-Log L gamma option to produce flat footage that's ideal for grading.
Like all respectable modern compact system cameras, there's Wi-Fi connectivity built in and the new free Leica SL app that's available for iOS and Android enables a smart phone to be used as for remote control and image sharing. GPS technology is also built in for image tagging.
Build and handling
Leica prides itself in the quality of the build of its cameras and the SL exemplifies the company's craftmanship. The bodyshell is milled from two blocks of aluminium, the first for the front, top, bottom and sides and the second for the back. It gives the camera a very solid feel and there are seals around the joints and controls to make it dust- and splash-proof.
Appearance-wise the SL looks more SLR than rangefinder, having a pentaprism-like lump on top where the electronic viewfinder is located. A good sized grip on the front adds to the SLR-like appearance.
Although well-sized, the grip could do with having a more ergonomic shape to make it feel more secure in your hand. This is especially true when a weighty lens like the Leica Vario-Elmarit-SL 24–90 mm f/2.8–4 ASPH is mounted as the camera becomes very front-heavy.
Leica has used a similar control arrangement on the SL to the one it has adopted for the S (Type 007) – its latest medium format camera. For example, there's a large unmarked dial on the top of the camera that's used for adjusting shutter speed and a monochrome LCD that shows key settings. Just above the thumbrest on the back of the camera is a dial that can be depressed to change what it's used for, but by default is used to adjust aperture and scroll through settings in the menu.
In addition, there are four long buttons at the sides of the screen on the back of the camera and their function changes depending upon whether you use a short or long press. It's also possible to customise their function to reach the options you use most often.
By default, pressing the button to the top left of the screen brings up the menu screen. The other three buttons can then be used to access your stored menu Favourites, the image parameters (sensitivity and white balance) etc, and the Set-up menu. It speeds up navigating the menu. A long press of the top left button reveals the sensitivity options and this can be adjusted either using a finger on the touchscreen or either the mini-joystick controller or the dial above the thumbrest.
While the short and long pressing on buttons makes good economic use of the controls, it takes a little getting used to and this could be an issue for anyone swapping between different camera models on a regular basis – unless they're swapping to a Leica S of course.
There's a button on the top of the camera that's used for switching between stills and video mode and accessing exposure compensation. I found this very awkward to reach and set the bottom right button near the screen to access this key feature.
Like the S, when the SL is in manual focus mode and shutter release is depressed halfway, the top LCD indicates the distance to the focus point as well as the back and front focus points, which could be very useful all sorts of photography, but especially landscapes.
I really liked the Q's viewfinder when I tested it and I need to use the one in the SL a bit more and in a wider range of conditions than I have so far, but my first impressions are that it is superb. It's smooth, responsive and clear.
Similarly, the main screen seems very good, showing lots of detail and responding to a touch quickly. However, I think Leica could have made more use of the touch control and made it possible to navigate the menu with swipes and taps on the screen. Nevertheless, I love how quickly the screen zooms into an image following a double tap.
Sample images
The detail of these unripe strawberries is superbly rendered.
Click here
for a full size version.
Using the auto white balance setting has produced a reasonably good result in the overcast conditions, switching to the daylight setting injects a little more warmth. The true position is somewhere in between.
Click here
for a full size version.
There's a suggestion of banding in the bottom right corner of this ISO 50000 image.
Click here
for a full size version.
It's not visible in this ISO 25000 version.
Click here
for a full size version.
Click here
for a full size version.
Click here
for a full size version.
Click here
for a full size version.
Click here
for a full size version.
Performance and early verdict
I've used the Leica SL on and off for a couple of days, but I haven't been able to shoot with it extensively yet, – that will come in the near future. We have also yet to put it through our full range of lab tests. However, it's clear that the SL is capable of resolving the level of detail that we'd expect from a high quality 24Mp sensor.
In the default settings the JPEG files also have a pleasant level of contrast and saturation and colours are handled nicely, with subtle gradations. In my limited experience to date, exposure is handled well by the SL's Multi-zone metering system and the exposure compensation facility isn't required more often than I would expect.
Leica likes to put the photographer in charge of the image and it's clear from the high sensitivity images I have shot that the company doesn't apply a heavy noise reduction treatment. Although there's not masses of coloured speckling (chroma noise) there's quite a bit of luminance noise visible in JPEGs at 100%. The simultaneously captured raw files (conveniently they're in DNG format) look a little crisper, but the JPEGs don't have the heavy smoothing or watercolour-type effect that we sometimes see.
I noticed in the viewfinder that some images shot at ISO 50,000 have visible banding. Happily this seems less noticeable when the images are examined on a computer monitor, but there's still a suggestion there and the JPEGs are worse than the raw files. Naturally this is something that I'm planning to investigate further when we have the camera for longer.
Leica is making bold claims about the speed of the SL's autofocus (AF) system and while it is fast, it's not up to the speed of a DSLR like the Nikon D4s or Canon EOS-1D X in reflex mode (i.e. when the viewfinder is used to compose images). However, it is certainly faster than a DSLR in live view mode and it compares well with that of many smaller format compact system cameras. I want to investigate how well it copes with fast moving subjects, although there isn't currently a directly compatible long telephoto lens that would be the natural choice for sports photographers.
Early verdict
Leica is an integral part of the history of photography and although it has innovated with digital cameras like the Q, its full-frame compact camera, and the Monochrom, which is specifically designed for shooting black and white images, it has a reputation for being rather stuffy and old school. The SL puts the company right at the cutting edge of photography and makes it only the second company to have a full-frame compact system camera, with Sony being the first.
While the SL is more expensive than any of the Sony Alpha series it has a better specified viewfinder and is the first full-frame interchangeable lens camera to feature a touchscreen. The Sony Alpha 7R II, however, has almost twice as many pixels on its sensor so it can resolve a huge amount of detail. Meanwhile, Sony's current 24Mp model, the Alpha 7 II, is much less expensive than the SL.
The SL feels like a very solid piece of kit and its interface is very well thought out, but it's bigger and heavier than the Sony Alpha 7 series and less ergonomically shaped than than a professional-level DSLR from Canon or Nikon. It's also a little disappointing that the first lens in the full-frame L mount is so bulky. We've become used to Leica producing very compact, very high quality lenses and while the M-mount optics are manual focus only, after the compact size of the lens on the Q, I was hoping that Leica might keep the SL's optics small. That said, the quality of the results from the SL looks very good – apart from the concern about a little banding at ISO 5000.
The SL is aimed squarely at professionals and Leica enthusiasts. Some of the latter may be shocked by the modern features with the company's latest camera, while others will love them and appreciate the step forward that has been made, not just for Leica but for photography. Leica is leading the way once again.

Read More ...
---
Review: Toshiba Portege Z20t
Introduction and design
The Toshiba Portege z20t ($1,399, £1,289, AU$1,815) is a business-grade hybrid laptop that is compact, lightweight and moderately stylish.
Competing in the same class as the business-focused
Dell Venue 11 Pro 7000
and the
HP Elite x2 1011
, the Portege is capable as both a laptop and as a tablet, with enough power and battery life to get you through the average work day.
However, like most business hybrids, especially those of the thin and light variety, the Portege doesn't feature the high-end performance of a mobile workstation, nor is it as sexy as a consumer 2-in-1. What you're getting here is a compromise that delivers on its hybrid-for-work promise, but not much else.
Design
Built with a neat-looking graphite black metallic shell that won't fingerprint or smudge, the Portege is middle-of-the-pack in terms of heft and thickness. The Portege weighs 3.3 pounds (1.5kg) when attached to its power keyboard, and 1.6 pounds (0.73 kg) as a tablet.
For reference, the HP Elite x2 weighs 3.63 pounds (1.65kg) when attached to its power keyboard, and 1.71 pounds (0.71kg) without a keyboard, while the Venue 11 Pro weighs 1.76 pounds (0.72kg) with its keyboard and 1.6 pounds (0.68kg) without it. To be fair, neither of those keyboards will add 7 hours of battery life like the Portege's power keyboard will, so the keyboard more than makes up for its heft. It's also slightly slimmer than the Elite x2, by a measly 0.02 inches, so there's one more minor, minor victory.
The Z20t features a 12.5-inch, 1,920 x 1,080 IPS touchscreen that compares nicely to the full HD-resolution display (FHD) 1,920 x 1080 on the 11.6 inch Elite x2, and the Dell Venue 11 Pro 7000's FHD screen. However, the Z20t's screen does feature a bit more pizazz than the Elite x2, which was one of the weaker FHD screens I've ever tested.
The tablet is built with a flat base that is comfortable to handle when not attached to the keyboard dock. However, the seven latches that hold the tablet to the dock are a bit much. Popping the tablet off of the dock is as simple as flipping a button and pulling, but putting the tablet back on requires careful alignment. You won't be able to mindlessly slap the tablet back onto the dock, especially considering how flimsy the plastic latches and receivers are on both ends of the device; if you do, you might very well end up with a little piece of plastic shrapnel flying off onto your desk.
Unlike the Elite x2, you can connect the tablet to the keyboard in the reverse display mode seen on Lenovo Yoga devices, and you can flip and bend the tablet all the way back into tablet mode while it's still attached to the power keyboard. So, if you're in desperate need of this device in tablet mode, but you're short on juice, you can pop it onto the keyboard and get to work without an issue.
Unfortunately, when the device sits on the dock in display mode, you won't be able to press too hard on the screen, as the tablet doesn't lock into place while sitting on the dock. This is a bit of a hindrance, especially for anyone who is giving a presentation and needs to use the touchscreen to flip from slide to slide.
In laptop mode, the mounting is perfect; it's sturdy enough to handle hard presses, and loose enough to adjust without having to yank and shove.
One thing you'll likely hate about the Portege is the key layout on the power keyboard. I'm not sure if a group of middle-schoolers is the target demographic for this device, but the keys are so small you're going to wind up spending more time searching for the right button than you should, especially for a device that's designed for productivity. Ditto for the trackpad, which is only about and inch and a half tall.
Specifications and battery life
Like the Dell Venue 11 Pro and the Elite x2, the Portege runs on an Intel Core M chip, which is designed for mobile computing. Core M processors lack the speed and power of the Intel Core i series, which can be found on hybrids like the Microsoft Surface Pro series.
As I mentioned in my Elite x2 review, Core i processors are especially suited for
Windows 10
, which is designed to enable enhanced productivity, such as multitasking between spreadsheets and video editing. With a Core M processor, you can still get through a typical work day without noticing any issues, but if your job requires heavy spreadsheet use, or video editing, or if you want to sneak in a PC game, you're going to want something that comes with a Core i processor.
Specifications
Here is the Toshiba Portege z20t configuration sent to techradar for review:
CPU: 1.2 GHz Intel Core M 5Y71 (dual-core, 4MB cache, up to 2.9GHz with Turbo Boost)
Graphics: Intel HD Graphics 5300
RAM: 8 GB
Screen: 12.5-inch 1,920x1,080 HD resolution
Storage: 128 GB
Ports: 2 x USB 3.0 (power keyboard), 1 x Ethernet (power keyboard), 1 x HDMI (power keyboard), 1 x RGB video (power keyboard), 1 x HDMI, 1 x microSD, 1 x micro USB
Weight: 1.71 pounds
Size: 12.2 x 8.5 x 0.8 inches (W x D x H) (tablet with keyboard)
What you'll immediately love about this device is the abundance of ports and connections available. Even on the tablet alone, you're able to connect via HDMI, micro USB and microSD. That's pretty rad for a tablet. Most manufacturers leave the ports and connections off of the tablet, in order to minimize thickness. Toshiba was able to do both simultaneously. Kudos.
Benchmarks
Here's how the Toshiba Portege x20t performed in
our suite of benchmark tests
:
3DMark: Cloud Gate: 2,976; SkyDiver: 1,435; Fire Strike: 400
Cinebench CPU: 113 points; Graphics: 14 fps
PCMark 8 (Home Test): 2,187
PCMark 8 Battery Life: 7 hours and 54 minutes
In the Cinebench graphics test, the Portege and the Elite x2 1011 managed a frame rate of 14 frames per second (fps), which is about 7 frames slower than the Venue, and 11 frames worse than Core i-powered Microsoft Surface Pro 3. For the CineBench CPU test, which measures a processor's multi-core performance via a 3D image rendering task, the Portege got whooped by everyone, even the Elite x2, which scored 152 points, a score that is about 30 points lower than the Dell, and 50 points lower than the Surface.
The Portege and the Elite scored 400 points in 3DMark's Fire Strike test, which measures graphics rendering. The Dell scored 512 points. The Surface scored only 347 points.
The Portege lost to all of its competition on the 3DMark Sky Diver test by a wide margin (1,435 to the Elite's 1,491 to the Dell's 1,862 and the Surface's 2,242).
So, even compared to devices in its own class, the Portege runs slightly slower. But where the Portege absolutely wallops the competition is in battery life.
Battery
Only the Elite x2, which ran for 7 hours and 41 minutes (about 14 minutes less than the Portege) during the PCMark 8 battery test, is able to compare to the Portege in this competition. The Surface only ran for 2 hours and 38 minutes during this test, while the Venue ran for 4 hours and 1 minute.
When playing looped video on the Elite x2, I was able to run the battery for 7 hours and 15 minutes as a tablet and 11 hours and 20 minutes when connected to the power keyboard. With the Portege I was able to run the same test for 7 hours and 45 minutes as a tablet, and 14 hours and 25 minutes with the attached keyboard.
Final verdict
I'm torn about the Portege. Although it's nice to handle, it runs pretty well and its battery is incredible, its performance is frustrating. It's not much worse than the competition, but there's definitely a noticeable difference.
We liked
The Portege isn't the sexiest device in the world, but it looks pretty good on a desk. It detaches very easily and handles comfortably as a large format tablet. Its FHD screen is more vibrant than comparable screens. The hybrid's day-to-day performance is solid, so long as you're not pushing it with laborious tasks like video editing or graphics rendering.
If battery life is your main priority, you're going to want to run to your local retailer to purchase this device. It runs for almost two full work days when attached to its power keyboard, and it can get you through a normal day in tablet mode with no issue (provided you take a lunch break).
We disliked
Unfortunately, it disappointed in comparison to hybrids with similar Core M chipsets. I doubt you'll notice the difference in common daily tasks, but if you try to push this device to do anything more than word processing or web surfing, you might encounter a performance lag compared to its competition.
Additionally, I found the keyboard to be almost unusable due to its minute keys. If you've got big and clumsy hands like I do, you'll regret having to do any data entry on a daily basis.
Final verdict
If what you're after is a compact and lightweight large format business tablet that can remained powered all day, the Toshiba Portege z20t might be right for you. However, if you perform labor intensive tasks at work, then you'd probably be better suited buying one of the competing hybrids. That's not to say this isn't a solid device (it is), but you're already making a sacrifice buying something with a Core M chip, you shouldn't have to sacrifice further by buying a hybrid whose Core M chip isn't on par with similarly-specced devices.

Read More ...
---
Available Tags:
TV
,
HP
,
Google
,
Google+
,
Sony
,
iPhone
,
Apple
,
Dell
,
security
,
Intel
,
Facebook
,
Toshiba
,