Presto pulls a Quickflix on Stan
A deal announced this morning between Australian subscription video services
Quickflix
and
Presto
, will mean that Quickflix will soon offer Presto's TV, Movie and entertainment channels instead of it's current video on demand content.
The arrangement will take the form of a distribution agreement to circumvent the
conditional payouts
that Presto would have to pay the Nine-Fairfax company Stream Co if it followed a more conventional route and bought a controlling share in Quickflix.
Quickflix's DVD and pay-per-view segments will be unaffected by the arrangement and are intended to complement the new Presto streaming catalogue.
Presto and Quickflix winners, leaving Stan out in the cold
Though the agreement is still to be finalised, the ability to offer presto's content through Quickflix will benefit both companies significantly.
Presto has an excellent selection of movies and a highly respectable TV offering – areas that the Quickflix streaming service has been well and truly outpaced in, since the launch of
Stan
and
Netflix
.
Combining Presto's superior streaming product with Quickflix's profitable DVD service will also allow the company to make a strong business overall.
But Presto also stands to gain a lot from the agreement as it will allow Presto Subscribers to access the service directly through Quickflix's extended device network of apps that include a range of smart TVs, Consoles and media players.
It'll also put Presto's products in front of another 90,000 Australian customers that were signed up to Quickflix's streaming services in March this year.
Presto said that the agreement is expected to be finalised in the coming months.

Read More ...
---
Apple Music may launch exclusive social network for artists
Beats Music is getting rebranded "Apple Music" and adding a music-driven social network, according to a new report today.
No, this isn't a reboot of Ping, the ill-fated iTunes social network that
closed in 2012
. This is supposed to be a more exclusive social network not open to normal users.
It'll reportedly allow musicians to connect with followers and post track samples, photos, videos and concert updates.
Backed up by iOS 8.4 beta
Today's Apple Music rumors are backed up by iOS 8.4 beta leaks. A new setting lets users turn off "Artist Activity" within the beta. Now it makes sense.
The still unconfirmed Apple Music app is said to go beyond the confines of iOS 8.4. It's supposed to be made available for Androids and Mac too. A native
Apple Watch
app is also very likely.
We should note that while Beats Music is expected to be absorbed by Apple's Music app, the Beats brand won't be going anywhere. They're two very different things.
Apple is also reportedly still keeping iTunes Match and iTunes Radio despite the similarities with what Beats Music and, soon, Apple Music do.
Expect to hear an official announcement on June 8 during Apple's
WWDC 2015
keynote, when iOS 8.4 is expected to launch and
iOS 9
hints may be thrown around.

Read More ...
---
IN DEPTH: These are the 10 smartphone features you can't live without
Why aren't these 10 features in every phone?
Software often takes a backseat to exciting new hardware, but the outside of a phone only tells one side of the smartphone story.
It's also the features inside that can make or break a device. As iOS and Android continue to evolve, we see software and hardware ideas working together more cohesively with every new update.
Not all of their innovations are well-marketed. Too often, they escape the heaps of praise they should receive in place of "pencil-thin" dimensions, premium build materials or rock-bottom prices.
When there's a new device announced nearly every week, it's easy to overlook these subtly more persuasive reasons manufacturers are able to keep customers from jumping ship.
Here are 10 smartphone features you can't live without across Android and iOS:
1. Always-listening
The launch of the Moto X in 2013 marked a new era for the then Google-owned Motorola. While the "Made in USA" claim sadly didn't last long, some innovative features continue to live on.
Thanks to a low-power processor core, the
Moto X 2014
is able to always listen for the special "OK, Google Now" command. This makes it incredibly simple to get quick answers without having to touch your phone, and you don't have to worry about it draining your battery.
Owners of the 2014 model can customize the command, changing it to something, such as the crowd favorites "OK, Jarvis" or the the Moto X-friendly, "Okay, Professor X."
We'll just have to see how the now-Lenovo-owned phone company tops itself when the rumored
Moto X 2015
releases later this year.
2. Active Display
Another Moto X-exclusive, Active Display is made possible thanks to an AMOLED display.
Unlike LCD panels, individual pixels can be lit up without turning on the entire display, saving battery life. Whenever you get a new app notification, it subtly appears on the middle of the screen.
To see more details for a specific notification, you can simply press down on the icon or swipe up to go directly to the app. If you'd rather not be disturbed, you can swipe right, and it won't appear again. Easy and energy efficient.
3. Double Tap To Wake
First made available on the LG G2, the easy-to-use "KnockOn" wakes up an LG phone with a simple double tap on the display.
It's less awkward than reaching for the power button on the back cover and became a hit on its successors, the
LG G3
and
LG G4
and curved spin-offs, the G Flex and
G Flex 2
.
In fact, this feature can now be found in other smartphones and tablets, including the
Sony Xperia Z3
and
Nexus 9
.
4. Paying with your phone
NFC technology has gotten more popular over the years, allowing you to securely send information over a short distance.
The ability to pay with your phone has been around since 2010, but just last year Apple finally added NFC to the
iPhone 6
and
iPhone 6 Plus
. Good things come to those who wait.
Apple Pay has received a bigger push over Google Wallet, and though it has yet to expand outside of the US (coming
soon to Canada
), it did launch with
Apple Watch
.
Sure, it may seem gimmicky, but if you have multiple credit or debit cards, not to mention gift cards, just using your phone can be more convenient. It also helps when your hands are in full line.
5. Location-based reminders
Google Now helps make being forgetful a thing of the past with the "Remind me to" command. However, thanks to GPS, it also takes reminders to the next level.
For example, say you need to remember to grab coffee the next time you're at the grocery store. Simply say "Remind me to pick up coffee the next time I'm at Walmart." You can then choose a specific location if need be, and you're all set.
6. Shake to redo
Have you ever been typing something, and then accidentally deleted it? On a computer, Ctrl-Z normally solves the problem. On a smartphone, it's a different story.
Thankfully, Apple put some thought into this dilemma, and came up with a simple solution. Quickly shaking your iPhone will bring up a window to "Redo" what you just erased.
The shake feature also works to quickly erase text with the "Undo" button.
7. Pin screen
Android 5.0 Lollipop
has been out for over six months now, and with it came the ability to lock an app to the screen by pinning it.
Pinning an app makes it so anyone using your phone can't swipe and tap the app away to somewhere else on your phone . It's a very welcome feature for parents who often let their kids play games.
8. Reachability Mode
There was a time when the 5.3-inch display on the original Galaxy Note was considered huge. Now, 5-inch-plus displays are the norm.
Even with big hands, using such a phone one-handed isn't an easy task. The iPhone 6 Plus has a 5.5-inch display, and Apple looks to help people use it comfortably with a special "Reachability" mode. It's also available on the iPhone 6, but one-handed use isn't as much of an issue on the 4.7-inch screen.
Enabled by default, it works by bringing the top of an app or page to the middle of the screen. To do this, just quickly double tap the home button. To bring the app or page back to how it was, tap the home button once.
9 . Handoff
Another new feature introduced in
iOS 8
, and consequently
OS X Yosemite
, is the ability for phone calls or text messages to be forwarded to another device. For example, you could take a call on your iPad or respond to text messages from the much larger keyboard of your MacBook.
In order for Handoff to work, Bluetooth and Wi-Fi must be enabled on both your iPhone/iPad and Mac, and you need to turn on Handoff under Settings > General > Handoff & Suggested Apps. On a Mac, the directory is System Preferences > General > Recent Items.
However, Handoff works with much more than calls or text messages. You can easily sync information to and from other devices, including the
Apple Watch
, through apps such as Maps, Safari, Mail, Pages, Numbers and Keynote.
10. Fast charging
Hardware gets faster, displays get sharper, cameras get better, yet one area that doesn't seem to change is the battery. Battery life has gotten significantly better across the board, but when you need your phone the most, sometimes you're let down.
Qualcomm Snapdragon processors power a majority of smartphones, so thankfully its built-in "Quick Charge" technology lives up to the name. With the latest version, Quick Charge 2.0, you can get a significant boost in as little as 15 minutes.
Motorola's Turbo Charger, for example, claims to give you up to eight hours of battery life in 15 minutes. However, for most of Motorola's phones, you have to purchase the charger separately.
Samsung's "Fast Charger" goes by a different name, but has the same benefits for the
Galaxy S6
and
S6 Edge
. And now the
LG G4
has this feature
hidden within its specs
.
Best phone features wrap-up
Somehow, all of these phone features aren't available on any one single mobile device. Dear smartphone makers, we won't tell if you simply copy and paste.
It shouldn't take owning a half dozen phones to reap the benefits of reachability, Active Display, knock to wake, quick charging, always-listening and shake to redo.
I'd wager that if any device could pack all ten of these phone features, it'd climb mighty high on our newly updated
best phone list
.

Read More ...
---
OPINION: Smartphones haven't killed the camera, they've only made it better
Years ago, many prophesied that smartphone cameras would lead to the end of dedicated cameras, and yet we're amidst one of the most exciting time for digital cameras. We're in an age of better and smaller sensors, while 4K video has been implemented into the tiniest of compacts, like the
Panasonic Lumix LX100
.
For me, one of the best advancements in cameras has been the ability to connect it to a smartphone.
Wi-Fi tethering might sound like an insignificant feature compared to the countless improvements in resolution and low-light sensitivity since the smartphone arrived. But the single most limiting factor of a camera has long been its inability to share images.
For the first 10 years of pursuing my photography hobby, I shot with DSLRs – first a
Canon EOS 400D (Rebel XTi)
, then the
Nikon D7000. I would sit
on images I took for weeks or months until I bothered to upload them to my computer.
Now, with a Wi-Fi connected camera, like the
Fujifilm X-T1
, uploading an image isn't a chore, and it only takes seconds for me to beam an image onto Twitter or Facebook. As someone who's currently working toward the 132nd day of his photo365 project – in which I (and myriad other photographers) take at least one photo a day and post it – my smartphone has become an integral part of my shooting process. It's now a one stop shop for editing and posting my images.
Easy as pie
It's not an exaggeration to say that you can take a photo, process it in your camera, transfer it over to your smartphone, tweak it some more and then post in less than a minute. I can say this, because I've done it countless times with my Fujifilm X-T1 and
iPhone 6
, as well as a
Moto X
.
It's exponentially faster than the old process of waiting until you get home to pop a memory card into a computer for editing at home. Sure, a laptop works just as well, but it's not something you can just use standing up on the street corner. Plus you'll also need to either connect your notebook to a mobile hotspot or siphon an Internet connection off of a nearby coffee shop.
Having everything on a smartphone makes the editing process much more ephemeral and spontaneous, since photographers don't need to stop shooting and sit down for an editing session. Don't think a smartphone is a slouch at editing images either.
iOS 8
's built in image editor is a robust beast that comes with plenty of tools to change everything in the exposure from basic brightness to toning the shadows and highlights. For even more technical spot treatments, there are apps like
Snapseed
and
Lightroom Mobile
.
With Waterlogue
, you can transform a real-life shot into a water painting.
VSCO Cam
is one of the best image editing apps, with dozens of excellent film simulations to give your digital images that analog look. And what is the modern photographer's life without
Instagram
?
Standard features
The reason why Wi-Fi tethering works as well as it does is because connected cameras come with a built-in, Ad-Hoc wireless router. In essence, the camera produces its own Wi-Fi connection to which a smartphone can connect and receive images through. In my experience, it works 90% of the time, unless you're in a wireless radio rich area, thanks to the individual iOS and
Android
apps made by camera manufacturers.
The only real limitation is that you can only transfer JPEG images, but that doesn't mean you need to give up on shooting in RAW. Both Fujifilm and Olympus cameras come with the ability to convert RAW files to JPEGs in-camera, with some extra options to apply effects and shift the exposure to be brighter or darker. Meanwhile, other brands including Sony, Olympus, Canon, Nikon and Samsung automatically convert file types to JPEG images while they are in transit.
Even cameras lacking Wi-Fi radios can get in on the action, thanks to Eyefi's Mobi SD cards pull off the same trick, creating their own wireless network while doubling as storage space for images. Eyefi has even recently released a Mobi Pro card that can transfer RAW files to an iOS or Android handset.
Connected camera
Mobile, without a doubt, is where photography lives today, but it doesn't have to mean the death of full-blooded cameras. Images ported over from DSLRs, mirrorless cameras, and compacts can be treated as if they were taken with the rear snapper on your smartphone. As such, you can apply all the effects and filters no matter how you took that selfie or panorama.
At the same time, the image quality you can get out of an honest-to-god camera is still leagues ahead of any smartphone, no matter how many megapixels LG, Samsung or any phone maker claims it's crammed into a handset.
Anything from a DSLR to a compact camera with a two-third-inch sensor will always collect more light by virtue of having a bigger sensor, making them superior for low-light shooting. The larger sensor also allows cameras to produce a thinner depth of field and affords greater control over your exposure. And don't forget about the wider selection of lenses you can mount on them.
I won't deny that smartphones have put a
giant dent in camera sales
, especially looking at the number of low-end point-and-shoot cameras, but it has not led to the end of all cameras. If anything, the smartphone has liberated the dedicated camera from the virtual darkroom, empowering you to post your absolute best photos to Facebook, Flickr or Instagram any time, any place.

Read More ...
---
Google Fit's latest update now counts every calorie
Exercising with
Android Wear
just got better now that the Google Fit app has been equipped with calorie counting and distance measurement.
A new Google Fit widget for mobile devices will be released to let you see stats immediately while a new Android Wear watch face will allow glanceable tracking right from your
LG Watch Urbane
,
Moto 360
or whichever Android wearable you have.
The
recent update
also refreshed the interface, making your fitness history easier to scroll through. You'll be able to look at your activities grouped by days, weeks or months on your phone or tablet.
There's no word on when the face will pop up but the updated app should start rolling out today, and can be downloaded from the
Google Play Store
.

Read More ...
---
How to print when you're on the road
Intro, solutions 1 and 2
Mobile technologies – like smartphones, laptops and tablets – are enabling road warriors to stay productive when away from their desks. The downside is that sometimes when you're working remotely, you'll encounter an email or document that needs to be printed, but you're nowhere near a printer.
Likely, you'll flag it or make a mental note to convert these digital files to analog paper when you return to your office, but chances are you'll forget to revisit your print queue. To overcome the battle between the analog and the digital, here are some simple solutions to printing while mobile:
1. Take your printer on the road
You definitely won't want to carry around a 40-pound (18.1kg) office printer and a portable generator in your car just to print in between appointments. Fortunately, companies like Canon and Epson offer wireless travel printers with batteries that make mobile printing as simple as mobile computing.
Examples of these solutions include the Canon Pixma iP110 ($249, £158, AU$307) and
Epson WorkForce WF-100
($249, £158, AU$307). Delivering print speeds of approximately six pages-per-minute in black-and-white and three pages-per-minute in color, either printer will be able to handle your business documents and office files.
The WF-100 weighs about the same as an Ultrabook, coming in at 3.5 pounds (1.6kg), and measures 12.2 x 6.1 x 2.4 inches (31.0 x 15.5 x 6.1cm). The iP110 weighs slightly more at 4.3 pounds (2kg) and shares similar dimensions to the Epson, measuring 12.7 x 7.3 x 2.5 inches (32.3 x 18.5 x 6.4cm).
The battery is included in the cost of the Epson mobile printer but not with the Canon. It's definitely an accessory that you should invest in if you want to print from the road.
These solutions are great for lawyers, insurance adjusters in the field, contractors who need legal documents signed in person and the executive who may need the occasional hard copy while traveling.
2. Cut the cord
If you're working at a remote office, shared office space or a location that has a workgroup printer, all you need is your phone. If you can connect to the same network that the shared printer is connected to, you can use AirPrint on an iPhone or download a printing app for the printer from the app store and print wirelessly.
Many big printer manufacturers – Canon, Epson, HP, Ricoh, Samsung, Brother and Konica Minolta – offer mobile print apps that allow you to print without much configuration from a phone or tablet. Unfortunately, this solution may not work everywhere, as it requires you to tap into the same Wi-Fi network as the printer, which could be a security imposition on your host.
Some office printers, like the
HP Color LaserJet MFP M277dw
($429, £273, AU$528), also offer NFC printing. Owners of NFC-equipped Android and Windows devices can tap their phones and tablets to the printer to initiate printing. Unfortunately, the NFC chip on the
iPhone 6
and
iPhone 6 Plus
is locked to Apple Pay and won't work with NFC printing.
Solution 3, scanning
3. Go remote
Just because you're out of range of an office's Wi-Fi network doesn't mean you can't print wirelessly. Many printers not only connect to the Wi-Fi network, but are also connected to the internet with their own IP addresses.
Provided you don't require the prints immediately, you can send print jobs to your network-connected printer from anywhere in the world if you're connected to the internet. Then, when you get back to your office, your completed prints will be waiting for you.
If your printer supports remote printing off-network, your manufacturer will enable this feature in the mobile app, similar to Wi-Fi printing. Each manufacturer will have slightly different instructions on configuring the app.
Once the feature is configured, you can use the manufacturer's print app to navigate the internet, go to your cloud storage account or access your emails to print what you need.
I've started to use this feature more when I am working remotely from a coffee shop or checking office emails at lunch, and it has helped me not miss an important document that I otherwise would have forgotten to print.
Not just for printing
If you need the scanning feature from your multifunction office printer, you can also scan on the go. There are portable wireless scanners, like the Epson WorkForce DS-30 ($89, £57, AU$110), if you need a hardware solution.
If you want to cut down on devices to carry while traveling, today's smartphones and tablets come with capable cameras, and there are plenty of third-party scanner apps that allow you to snap a picture of the document you need scanned. Many of these apps will automatically determine the edges of the paper, unskew your photo so it looks like you're taking a scan instead of an off-angled photograph and make crops to trim the background.
If your office has an Adobe subscription,
Adobe's Document Cloud
service is included in that cost. The cloud-connected mobile app lets you take a photo of your document, save it to the cloud as a PDF, edit it, sign it and password protect it.
Microsoft users should also look at
Office Lens
, which comes with optical character recognition (OCR) and can convert captured documents into PDFs, Word documents, Excel spreadsheets and PowerPoint files. There is integration with OneNote, and you can also "scan" receipts and business cards.
And if you're fortunate enough to have a team working with you at the office, they can also use the workgroup multifunction printers to send scans to a shared folder, cloud drive or email address to give you access to physical documents stored at the office that you need while remote.

Read More ...
---
Asus takes on Retina MacBook with limited edition ZenBook UX305
Asus has unveiled a limited edition version of its five-star-rated
ZenBook UX305
that offers a sharper view of the content you're working on. With a 3,200 x 1,800-pixel resolution, the limited edition model comes with the same fanless Intel Core M processor architecture, but its 13.3-inch screen comes with a higher 276 ppi pixel density.
Priced at $999, only 200 of the ZenBook UX305 Crystal White Limited Edition models will be available to US shoppers directly from the company's website. As its name implies, the notebook will come with a matte white finish.
Faster speeds
In addition to the higher resolution display, the Crystal White Limited Edition ZenBook also comes with some improvements to the standard base model.
The processor has been upgraded to an Intel Core M-5Y71, which offers higher clock speeds than the Intel Core M-5Y10 processor on the base model with a 1080p screen. Intel says that the M-5Y71 has a clock speed of 1.2GHz and can go to 2.9GHz with turbo.
Storage capacity has also been increased. You can order the Limited Edition with a 512GB solid state drive, which is double what is offered on the base configuration. All configurations are equipped with 8GB RAM and weigh 2.6 pounds.
The competition
The Limited Edition commands a $300 premium in price compared to the 1080p model of the same Ultrabook. At $999, you're getting a QHD display that rivals Apple's 12-inch
MacBook
($1,299).
The base MacBook comes with 256GB of storage. Unlike the MacBook, the ZenBook ships with a matte display, which should be better at reducing glare and reflection when working under bright lights.
For comparison, Apple's MacBook comes with a 226 ppi resolution. The 12-inch LED display has a resolution of 2,304 x 1,440 pixels. Another difference between the MacBook and ZenBook is that you will have access to more ports on the ZenBook, with three USB 3.0, Micro HDMI, card reader and audio jack compared to the single USB-C port and audio jack on Apple's notebook.
Asus confirmed that the Crystal White model will only be available to US customers. The company says that it has no current plans for a European release, but we speculate that those plans may change if there is high enough demand for the QHD screen.

Read More ...
---
Review: Lenovo ThinkPad X250
Introduction and design
Lenovo's ThinkPad X250 (starting at $755, £669.99, AU$1,499) is an Ultrabook designed for people who want business-class power without having to lug around a chunky workstation.
This 12.5-inch (31.75 cm), 2.88-pound (1.27 kg) laptop can be customized to include up to a full HD, touchscreen display, a fifth generation Intel Core i7 processor and 256GB of solid-state, Opal 2 storage. The notebook is military specifications approved, features a fingerprint reader and its battery can be swapped for a replacement without having to power down.
Despite these enterprise-friendly features, the ThinkPad X250 is best compared to consumer Ultrabooks, like the the
Dell XPS 13
(starting at $799, £520, AU$980), and the
Asus Zenbook UX305
(starting at $699, £649, AU$902). The best business-class comparison is the
Lenovo ThinkPad X1 Carbon
(starting at $1,249, £1,150, AU$1,433).
You wouldn't want to stack the X250 up against enterprise workhorses, like the
HP ZBook 17 G2
($1,900, £1,250, AU$2,400) or the
Lenovo ThinkPad W540
($2,573, £1,606, AU$2,946). Those devices blow the X250 out of the water in terms of performance, but they're much heavier, much thicker and much more expensive.
So, you've got to decide: do you want a laptop primarily designed for work, or do you want something that is portable and can handle basic business functions? If you chose the latter, the X250 might be right for you. But, in the face of lighter, thinner and more stylish consumer Ultrabooks, maybe not.
Design
I've written
ad nauseum
about the signature ThinkPad design, which basically hasn't changed since the line was born in 1992. The X250 is built with a black, carbon fiber chassis that is unremarkable in every way.
Lenovo advertises the carbon fiber as the same material used on racecars, which means it is light and more shock absorbent than the magnesium alloy or plastic found on mainstream laptops. As I've said in the past, ThinkPad laptops aren't ugly – they're vanilla. Even the X1 Carbon – the belle of the ThinkPad ball – wouldn't stand out if you saw a lineup of Ultrabooks at your local Best Buy.
The X250 measures 12.03 inches (30 cm) long by 0.8 inches (2 cm) thick. This is pretty slim compared to mobile workstations, but when you stack it up against the XPS 13, which is only 11.98 inches wide and 0.6 inches (15mm) thick, you can clearly go thinner. To be fair, the Asus Zenbook is one inch wider and one inch thicker than the XPS 13, so the difference between the Zenbook and the X250 are negligible.
At 2.88 pounds (without a touchscreen), the X250 is one of the lightest Ultrabooks on the market. The standard, full HD Dell XPS 13 weighs only 2.6 pounds (1.17kg), and the 13-inch Asus Zenbook weighs 2.65 pounds (1.18kg). In terms of portability, this is a nice bracket in which to fall. Of course, none of these laptops holds a candle to the problematic, but featherweight
Lenovo La Vie Z
(starting at $1,299, £852, AU$1,605), which weighs only 1.72 pounds (0.78kg).
The top of the device is adorned with Lenovo's standard ThinkPad logo with accompanying light-up lowercase letter "i," and a shiny silver Lenovo logo. The laptop folds via two minute, pinless steel hinges that are among the best on the market. The laptop folds easily and smoothly, while maintaining a semblance of stability that constantly on-the-go business users will appreciate.
The bottom of the device features several unambiguous vents that are positioned in no discernable pattern. Here, you'll also find the easily replaceable battery that pulls out via two slide buttons.
Unlike magnesium alloy and plastic, the X250's carbon fiber doesn't get oily or dusty at all. After a week of intense usage, I didn't see one fingerprint. Unlike old MacBook Pros that scald the base of your palms when you type, I never felt any heat coming from the laptop whatsoever.
The full HD (1,920 x 1,080) touchscreen is pretty standard these days. If screens are your thing, then you'll definitely want to go with the XPS 13, with its Infinity Design and WQHD+ display. But if you're satisfied with run-of-the-mill displays, the X250 is solid enough for video watching and/or spreadsheet filling. You can bend the display back 180-degrees, so that the laptop can be used in laptop or display mode, but I highly doubt you'll ever want to do this.
The spill resistant keyboard sports Lenovo's signature AccuType curved keys, of which I'm not a fan. Nor am I too fond of the three buttons at the top of the Clickpad, which – as I've noted in other reviews – just get in my way.
Specifications and performance
The X250 can be customized in a variety of different ways. You can go as low as fifth-generation Intel Core i3 processors, or you can order an i7 for more demanding computing needs.
All versions of the device feature Intel HD Graphics 5500, but what you're seeing on-screen can be displayed on a panel that comes in four different models: HD touch, HD no-touch, HD multi-touch, or full HD touch.
Port-wise, you're pretty well covered for most needs. See below for a full rundown of the specifications and inputs as featured on the X250 unit sent to TechRadar.
Specifications
CPU: 2.2GHz Intel Core i5-5200U (3MB Cache, up to 2.70 GHz with Turbo Boost
Graphics: Intel HD Graphics 5500
RAM: 8GB DDR3L-1600 PC3-12800 1600 MHz
Screen: Full HD (1,920 x 1,080) touchscreen
Storage: 146 GB
Ports: 1 x VGA, 1 x mini DisplayPort, 2 x USB 3.0, 1 x Integrated Smartcard Reader, 1 x Mic / headphone combo, 1 x RJ45 (ethernet), 1 x Fingerprint reader, 4-in-1 card reader (SD, MMC, SDHC, SDXC)
Connectivity: Intel 7265 AC/B/G/N Dual Band Wireless; Bluetooth 4.0
Camera: 720p webcam
Weight: 3lbs (1.3kg)
Size: 12.03 x 8.21 x 0.8 inches (W x D x H)
Here's where the X250 makes up ground against the lighter and prettier XPS 13 and Zenbook UX305. If you constantly need to plug and unplug your laptop from a bevvy of displays, printers, etc. then you're going to enjoy the X250's flexibility. The Zenbook features three USB 3.0 ports, a micro HDMI connector, and an SD card slot. The XPS 13 has two USB 3.0 ports, a mini DisplayPort, and a 3-in-1 (SD, SDHC, SDXC) reader. Ports are not a reason to buy a laptop. However, if you're on the fence, the X250's connections just might sway you.
Performance
I have no complaints about my day-to-day experience with the X250. Programs opened snappily, I was able to open a bunch of tabs at once without crashing the browser and video streamed smoothly.
But, as you'll see below, the X250 doesn't benchmark as a business class device should. It's right on par with consumer Ultrabooks, but even in this class it loses some head-to-head comparisons.
Here's how the X250 performed in
our suite of benchmark tests
:
3DMark: Cloud Gate: 4,475; Sky Diver: 4,275; Fire Strike: 606
Cinebench CPU: 249 points; Graphics: 23.04 fps,
PCMark 8 (Home Test): 2,238 points
PCMark 8 Battery Life: 3 hours and 33 minutes
The X250 ran slightly faster than the XPS 13 and Zenbook, which scored a 2,104 and 2,107 on the PCMark 8 Home test, respectively. This test measures typical PC use in the home and the office.
The X250 features an Intel HD 5500 GPU, which was released in early 2015. Like the XPS 13, the X250 does a better job handling design tasks than the Zenbook, which features a previous generation chip. Unfortunately, the XPS 13 blows the X250 out of the water in graphics rendering, scoring a 739 on 3DMark's Fire Strike test, compared to the X250's 606 points. The ZenBook scored 594 points.
The X250 is again middle-of-the-pack when it comes to a computer's ability to process graphics and manage gameplay physics. On 3DMark's Cloud Gate test, the X250 scored 4,475 points, compared to the XPS 13, which scored 4,935 points and the Zenbook, which scored 4,210 points.
During Cinebench's frame rate test, the XPS 13 managed 28.76 frames per second (fps), a little more than 7 fps than the Asus and about 5.7 frames per second better than the X250. The XPS also outperformed the X250 during Cinebench's CPU test, which measures a CPU's multi-core and hyper threading performance . The X250 scored 249 points, the Asus only scored 202 points, and the XPS crushed them both with a 259-point performance.
Battery life
The X250's battery lasted three hours and 33 minutes during the PCMark 8 Battery Life test, which performs a wide range of tasks simultaneously, including video editing, web browsing and gaming. This is a dramatic underperformance compared to the Asus Zenbook and the XPS 13, which ran for five hours and 21 minutes and four hours and 21 minutes, respectively.
However, it's important to remember that, with the X250, you can swap in a new battery when the current one runs low. So, you could double the X250's PCMark score to make your final determination.
I was able to crank out five hours and 46 minutes of video playback by lowering the screen brightness and audio volume to 50%. So, you're looking at about 12 hours of continuous usage with both batteries on-hand, which is more than sufficient.
Verdict
Because of its price tag, performance and portability, the Lenovo ThinkPad X250 shouldn't be compared to business-class mobile workstations. It just doesn't make sense to pit two laptops against one another when one is several thousand dollars, several pounds, and several exponents more powerful. However, the X250 should be thought of as a heavyweight fighter who loses 50 pounds to fight against the world's best middleweight.
We liked
The X250 is almost as portable and far more connection-friendly than rival Ultrabooks. You'll love being able to toss this device into your backpack knowing that you're ready for almost any situation.
Additionally, having the ability to hot-swap your battery means you'll get more than a day and a half of video playback without having to find a wall outlet. X250 owners will also enjoy the customization options available, which should help budget conscious buyers keep costs down.
We disliked
The most important thing you'll need to know about this device is that its business class advertising doesn't match up with its consumer class performance. You're just as capable in the office using top-of-the-line consumer Ultrabooks as you are using the X250.
This device is military-specification-approved, which means it can operate in cold and warm climates, and it won't cough and choke if too much dust swirls around it. But those features are secondary in importance to how fast and how capable the machine is.
Lenovo's ThinkPad lineup could use a makeover. I've seen this design a million times and it does nothing to entice new customers. If you look at the X250, then at the XPS 13 and the Zenbook, you'll never look back. This is not to say that this laptop is offensive-looking (it isn't), but it's awfully boring. How can the company behind the gorgeous Yoga 3 Pro still crank out cookie-cutter laptops reminiscent of Soviet-era housing complexes?
Final verdict
The Lenovo ThinkPad X250 is almost as capable as top-of-the-line Ultrabooks, like the Dell XPS 13 and the Asus Zenbook UX305. However, it underperforms slightly, costs the same amount of money and doesn't look nearly as good.
Thanks to its hot-swappable battery and it's plethora of ports, this device is ideal for on-the-go business users who want to be prepared for any situation. Just know that it's not as powerful as a workstation, and it's not as attractive as consumer Ultrabooks.
Conversely, it's not as heavy as a workstation, and it's more versatile than consumer Ultrabooks. So, it's up to you: if ports and a hot-swappable battery are more important than workstation-class performance or cutting-edge consumer laptop design, then the Lenovo ThinkPad X250 is right for you. But that's sure a lot of "ifs."

Read More ...
---
Nintendo World Championships get a 1UP after 25 years
A new generation of gamers will have the chance to battle for the crown of Nintendo's World Championships gaming tournament. After a 25 year hiatus, the company behind gaming's most loved franchises, like Mario, The Legend of Zelda and Metroid, are bringing the retro-themed contest back in time for E3 2015 festivities.
The games in which players will compete against each other haven't been specified, but Nintendo noted where and when you'll be butting heads.
"On May 30, select Best Buy locations in major cities around the country will host qualifying tournaments for the Nintendo World Championships [...] The winners from each regional event, plus competitors invited by Nintendo, will meet on June 14, at the NOKIA Theatre L.A. LIVE in Los Angeles for a multi-round Nintendo game competition."
YouTube : http://www.youtube.com/watch?v=zbvzyY1FKr0
If you think you're game enough to take on the best in the US, Nintendo will be updating its E3 2015
page
with details about events surrounding the tournament.

Read More ...
---
Updated: Windows 10 Mobile release date, news and features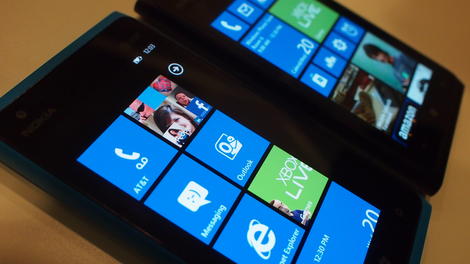 Windows 10 Mobile release date, news and features
Windows 10 Mobile is the latest
often-changing name
of Microsoft's phone and tablet operating system, and it's not coming alone, as we learned at
Build 2015
.
Formerly known as Windows Phone 10 and then
Windows 10
for phones, it's bringing some friends (though, some would call them rivals), with Android and iOS app compatibility.
There's going to be an easy way for developers to port over their existing code, and that means more apps running on Windows 10 Mobile devices.
That bodes well for Microsoft's goal of having
Windows 10 on one billion devices
in two to three years. Also a big help to increasing its Lumia phone sales is the free Windows 10 download for all W8.1 devices.
Every device running Windows Phone 8.1 right now will be updated to Windows 10 in time. According to Microsoft at its MWC 2015 press conference, it will be updating all the devices it can to the new platform and hopes to have it done by the end of the year.
After months of rumors and speculation Windows 10 Mobile has been officially unveiled by Microsoft. Forget Windows Phone 9, in fact forget Windows Phone altogether, because this is supposed to be Windows... on a phone.
This first build is simply a technical preview of Windows 10 Mobile, and as such contains just a sampling of the features we're expecting to eventually see.
As an unfinished build, this Windows 10 Mobile technical preview is liable to be unstable, and Microsoft recommends caution when installing it - maybe on a secondary Windows Phone device rather than your main phone.
To get started, download the
Windows Insider app
from Microsoft's digital storefront. Oh, and only users with the
Lumia 630
,
Lumia 635
, Lumia 636, Lumia 638,
Lumia 730
or
Lumia 830
will be able to install it for now.
Cut to the chase
What is it? The next major upgrade for Windows Phone
When is it out? Later in 2015
What will it cost? Nothing, it's a free download
Windows 10 Mobile release date
Windows 10 will ship for desktops later in 2015 and there's every chance that the phone version will arrive at around the same time. Unfortunately Microsoft isn't getting any more specific than that at the moment.
Windows 10 Mobile has begun seeding to selected testers now to help developers get their heads around the new platform.
The good news is that when it does fully launch it will be available for a year
as a free upgrade
to existing Windows devices, including those running Windows Phone 8.1. So if you have a Windows Phone 8.1 handset you should be able to get Windows 10 on it before the year is out.
One OS to rule them all
The key thing to know about Windows 10 Mobile is that while the version running on your handset will be optimised for a smaller screen it's still just considered Windows 10.
So apps and features will look similar on your phone to on your desktop. You get the full versions of Office, Word and PowerPoint and they will look and operate much the same as the desktop versions.
Settings screens will also look and operate in the same manner across devices and apps will be universal, so Photos, Music, Videos and more will be much the same on desktop, phone and tablet and you can switch between Windows devices almost seamlessly.
It's all about unity
Speaking of seamless switching, Windows 10 is designed to be unified between devices, not just with a similar look and universal apps, but by having phone and desktop work together.
So for example if you clear a notification from the Action Centre on your Windows 10 Mobile, it will also disappear on your computer and vice-versa.
You'll also be able to open and edit Microsoft Office documents on all your different devices, as files will be synced in the cloud and a recent docs list will give you quick access.
Interface
You'll still get live tiles with Windows 10 Mobile and it doesn't look identical to the desktop version, but it's not far off. A background image will bleed through the translucent tiles, allowing you to personalise the Start screen beyond just changing the colours.
Swipe to the right and you'll get an apps list as before, but now recently installed apps will be shown at the top, so you can more easily find whatever you last downloaded.
There's also a new layout to the settings screen, making it look a lot more like the version found on desktop and tablets. In fact a few leaked screenshots of the Windows 10 Mobile technical preview
have emerged
, so you can see the settings screen for yourself above, along with Action Center (or whatever it ends up being called this time round).
As you can see there is a wider range of quick settings than on Windows Phone 8 and a different colour scheme, with blue icons.
YouTube : www.youtube.com/watch?v=UsZgtqsY2M4
Keyboard and messaging
The keyboard is getting a bit of a touch-up on Windows 10 Mobile. It's still the Word Flow keyboard from
Windows Phone 8.1
, but now it can be resized and even moved around the screen, so you can position it perfectly for your device and fingers.
Plus you can look forward to in-line messaging, allowing you to switch between SMS and Skype without switching apps and it's rocking some fancy dictation skills, as it can output symbols rather than writing the word and will even head into your contacts list to check how you spell a person's name when you speak it.
Camera and photos
The new photos app will be one of many universal apps and being universal it also syncs your images across all your Windows 10 devices using OneDrive.
Not only that, it also removes duplicate images, automatically creates albums and automatically enhances your photos by removing red eye and the like.
If you're not using a Lumia phone then you'll also see some big changes to the camera app, as Lumia Camera is
becoming the default app
on all Windows 10 handsets. It brings with it auto-HDR, 4K video recording, Rich Capture (which can combine images to create one superior photo) and Dynamic Flash, which takes a photo both with and without flash and then lets you adjust the flash level after the fact.
If you're already using a Lumia then you won't have to wait for Windows 10 Mobile to make use of these features, but the new version of Lumia Camera will also be faster both to launch and take photos than the current version.
Microsoft Edge
Big things are happening to Internet Explorer as part of Windows 10. In fact it's going to be replaced with a new name:
Microsoft Edge
. That's the official name. Previously, it was codenamed Project Spartan.
The biggest addition is that on desktop at least you can now mark up web pages with notes and drawings and then share them with other users, though we're not sure whether this feature will be available on the smartphone version or not.
More to come
That's all we know so far. We can expect to learn more about the Windows 10 platform as a whole over the coming months before its release toward the end of 2015.
Windows Phone 10 previous rumors
Windows Phone 8
is well over a year old now, yet until recently we knew very little about Windows Phone 10.
Originally it was expected to be with us by the end of 2013 as it was thought that Microsoft may adopt the annual software cycle made popular by Apple in an attempt to keep its mobile OS fresh and, more importantly, relevant.
That didn't happen, but from the information that we've been able to gather so far it looks like Windows Phone 10 could be a massive overhaul, in fact it might not be Windows Phone 10 at all, but instead just Windows 10, as Microsoft is seemingly looking to unify its operating systems, so it's not surprising that it's taken over a year.
However we did recently get
Windows Phone 8.1
to tide us over, while leaks highlight that Windows Phone 8.5 may also be on the cards and Microsoft is expected to reveal Windows Phone 10
at an event on January 21
.
Before we get our teeth in Windows Phone 10 we need to visit the rumors surrounding version 8.5. It's been confused with the ninth iteration of the platform before, and it's important to make a distinction between the two.
Windows Phone 8.5
It looks like there might be such a thing as Windows Phone 8.5 in the works, but details are slim on the ground. All that's really known so far is that there will seemingly be some potentially
quite substantial changes to the Start screen interface
in Windows Phone 8.5, but there's no word yet on what form those changes may take.
It's also worth noting that while we list this as a Windows Phone 8.5 feature it's entirely possible that it may end up in Windows Phone 10, especially as so little has been said about Windows Phone 8.5.
Now we've got Windows Phone 8.5 out of the way we can get back on the Windows Phone 10 trail.
We're scouring the web everyday to bring you all the latest on Windows Phone 10 and we'll be constantly updating the information below to give you the best picture of what's to come.
Windows Phone 10 release date
Early rumors pegged Windows Phone 10 for 2014, but that's been and gone and we're still on Windows Phone 8.1. More recently a
leaked document
mentioned dates of between Q2 and Q3 of 2015, which covers April-September and that's just for a preview build, so the final release might be even later.
That's now looking almost certain as
Windows 10
has been announced and is expected to launch this year and it seems that this will be the basis for Windows Phone 10.
While we might not see a final build of Windows Phone 10 for many months yet it looks like Microsoft is starting to prepare for a launch, as according to
WinBeta
it's been sending builds of Windows Phone 10 out to select partners, though apparently it's an old version with little in the way of new features.
Microsoft has also created an app called '
Phone Insider
', which appears to let Microsoft employees test out the new OS. Hopefully it will be opened up to the general public soon though.
We also may have heard about one of the first Windows Phone 10 handsets- the
Microsoft Lumia 940
.
Windows Phone 10 or just Windows 10?
For a while we've been seeing reports that suggest Microsoft may look to ditch the divide between its smartphone platform and the one it uses for tablets and PCs - rolling them all into one tidy bundle called Windows 10.
It now seems that's exactly what's happening, as with its announcement of Windows 10 Microsoft claimed that the OS
would work on screen sizes ranging from four to 80 inches
. Not only that but the company specifically stated the Windows 10 would be the next version of Windows Phone.
Whether that means it will just be called Windows 10 or whether it will still be called Windows Phone 10 isn't clear, but either way it should be heavily based on the desktop operating system. Hopefully we'll have a better idea of both what it's called and how it looks after Microsoft's January 21 press event.
Windows Phone 10 features
Murtazin gave some early insight into the design of Windows Phone 10. Saying that apparently it will be a complete overhaul which will remove the tile based Metro interface that Windows Phone is currently known for.
Murtazin went on to say that the interface would be more influenced by Android than iOS. That makes sense, given the general overhaul, since we now know that it will apparently be based on Windows 10, and cross-platform app code compability.
Exactly how Windows Phone 10 will look and behave is still unclear, as it's unlikely to be identical to the desktop version, but there'll obviously be unity between platforms and a similar design language.
However given that Live Tiles are still a part of Windows 10 it may not look a million miles from Windows Phone 8, especially as Microsoft will only need the touch focused element of its new OS on phones.
But even so, as a version of the desktop operating system it could well be more powerful and versatile than Windows Phone 8, which could be where Murtazin was coming from in saying that it will be more like Android than iOS.
More recently we've heard from
sources speaking to The Verge
that its interface will be designed to fit with both Windows 10 and the
Xbox One
and that Windows Phone 10 will be a combination of the Windows Phone of old and
Windows RT
.
A unified app store
Windows 10 is bringing Universal Windows apps with it. The idea with them is that there will be a single app store across all Windows 10 devices, whether servers, desktops or (presumably) smartphones. However the smartphone bit hasn't been confirmed yet, so Windows Phone 10 may or may not share an app store with the rest of Windows 10.
Windows Phone 10 devices list
One of the big issues with Windows Phone 8 was that you couldn't get it on your
Windows Phone 7
handset, instead you were lumped with Windows Phone 7.8.
It's thought that Windows Phone 10 won't be so restrictive, with Windows Phone 8 users in line to get the upgrade which means you shouldn't have to worry about picking up a
Nokia Lumia 1520
or
HTC 8X
.

Read More ...
---
Review: HP Color LaserJet Pro MFP M277dw
Intro and design
As one of the first printers to sport HP's new JetIntelligence technology, HP makes bold promises on the performance of its Color LaserJet Pro MP M277dw ($429, £273, AU$528). The M277dw is a multifunction office printer that's more compact, faster and delivers more prints from its cartridge thanks to JetIntelligent.
HP's marketing claims that the new ColorSphere technology inside the toner allows the ink to melt at a lower temperature and uses less energy for efficient, high yield prints inside a printer that occupies less space on a desk.
he M277dw competes in a crowded space against personal and small workgroup inkjet and laser printers. Competitors include multifunction inkjet printers like the
Epson WorkForce Pro WF-4630
($200, £130, AU$253),
Canon Maxify MB5320
($399, £260, AU$505) and the HP OfficeJet Pro X551dw ($300, £200, AU$380). The printer will also compete in the same segment as smaller multifunction color laser printers, like Samsung's
Multifunction Printer Xpress C1860FW
($224, £145, AU$285).
Design
Although the M277dw takes up less space than the Epson WorkForce Pro WF-3630 that we recently reviewed, the size difference isn't that big unless you have a shallow desk. The M277dw weighs 35.9 pounds (16.28kg) and measures 16.5 x 16.4 x 12.7 inches (41.91 x 41.66 x 32.26cm) compared to the 31.3-pound (14.19kg) WF-4630's 18.1 x 25.8 x 15.1-inch (46.0 x 65.5 x 38.4cm) dimensions. HP claims that the M277dw is 41% smaller in size than last year's LaserJet Pro 200 color MFP M276nw.
The M277dw's size makes it somewhat of a tweener, falling in between a personal printer that can be placed on a desk and a shared workgroup printer. HP could have made a small tweak by increasing the capacity of the paper tray to make the M277dw a solid workgroup multifunction printer, but that would make the printer taller, eroding HP's compact claims.
Even though the M277dw can be used as a workgroup printer, the small 150-sheet paper capacity will likely limit the printer to personal use. You'll likely end up having to refill the tray more often than you'd like if you're sharing this printer with a team.
Compared to the angular lines and faux brushed metal finish on last year's M177fw and M276nw, the boxy, off-white design and horizontal lines on this year's model feels uninspiring. Aesthetically, it feels like HP downgraded the visual elegance on the M277dw. This year's model looks like a standard HP Color LaserJet Pro M252dw ($299, £192, AU$378) with an automatic document feeder attached on the top.
The automatic document feeder can be lifted and tilted at an angle, similar to the hood of a car, to give access to the paper output tray. I found the tilting aspect makes a big difference.
Before tilting, there is about a 1.5-inch clearance to access prints. The tilt widens the clearance to over six inches, meaning you can comfortably retrieve smaller prints, like photos, envelopes and postcards. As I rarely scan, the default position is with the automatic document feeder in its up position.
Even though the M277dw has a 150-page tray, HP says the output tray can accommodate only 100 pages, meaning you'll max out the output tray before you run out of paper. We've reached out to HP about this design decision and are awaiting response.
Save for a physical power button, the three-inch tilting touchscreen serves as the primary and only interface to control the M277dw.
Setup and print costs
For basic printing needs, initial setup is a breeze. The printer is packaged inside a large bag that's sandwiched between foam inserts for protection during shipping. To remove the printer from the box, HP recommends that you lay the box on its side and pull the plastic bag with the printer out, making it easier than having to lift a heavy printer out of a snug box.
Once the printer is out of the box, it takes about 30 seconds for the printer to initialize when it's powered on. Unlike the Epson WorkForce Pro WF-4630 inkjet that I recently reviewed, the laser toner cartridges are pre-installed in the front bay of the M277dw, which can be accessed by pulling the front hatch down. The four color toners - black, cyan, magenta and yellow - are installed on a tray that slides out.
The initial process takes about five minutes as the printer calibrates, far quicker than the twenty minutes required for calibration on the Epson WF-4630. After the process is complete, users can begin immediately using the printer as a copier and for faxing by plugging in a standard telephone line.
Connecting the printer to the router took about another minute. Using the three-inch LCD screen, I was able to choose the Wi-Fi Protected Setup, or WPS, which required me to push the WPS button on my router.
In terms of software installation, HP ships the printer with a DVD containing the drivers and software. I chose to download the software from HP's website to get the most up-to-date drivers available for my Mac. Unlike other manufacturers that bundle convoluted software, drivers and installation packages on their support page, HP had a single download to make things easy.
On my Mac, I downloaded the HP Easy Start printer app. Once the app runs, it will detect the printer and prompt users to choose the basic download as well as the scanner drivers. Installation took less than five minutes.
Although the printer setup was straightforward, setting up the scanner for Wi-Fi scanning and remote scanning was a bit more complicated. Unlike Epson, which allows users to scan to a PC, email or to a cloud account, HP delivers scanned files to a shared folder, email or groups. This offers convenience to teams working with shared documents, but requires more effort in setting up.
The setup process could have been simpler, but as it stands users will need to know the SMTP address and port for their email as well as how to configure a shared folder on their PCs. It's not overly complicated, but does require a little bit of tinkering and non-tech savvy users may be put off by the extra involvement required.
Print costs
Unfortunately, despite the JetIntelligence technology, print costs are expensive, with color prints exceeding 10 cents per page, even with the high yield toner cartridges.
The standard black toner, which retails for $66 (£42, AU$83), provides a 1,500 page yield, delivers a cost of 4.5 cents for black-and-white prints. Color prints are more expensive. There are three color toners at a cost of $78 (£50, AU$99) per toner with a print yield of 1,400 pages. This means that color jobs will cost roughly 21.4 cents per page.
The costs are lower with the high yield toner cartridges, but per page costs aren't as cheap as HP's enterprise inkjet printers or Epson's WorkForce Pro 4630 inkjet.
With the high yield cartridges, black-and-white jobs cost three cents per print and color jobs cost 15.9 cents per print. The black cartridge retails for $89 (£57, AU$113) and delivers 2,800 pages of prints while each of the color cartridges costs $99 (£64, AU$125) with a yield of 2,300 pages.
For comparison, the inkjet-based HP Officejet Pro x551dw ($299, £192, AU$378) costs less and delivers even more economical print costs with 1.3 cents for black-and-white and 6.1 cents for color. Using the Epson's XL-branded high yield inkjet cartridges, the WF-4630 delivers black-and-white and color prints at half the cost of HP's Color LaserJet.
Performance
HP claims that the new laser printing technology used inside the M277dw allows it to deliver up to 40% faster print speeds and 28% more prints per cartridge in a package that's 40% smaller while using 53% less energy.
HP advertises that the M277dw can print up to 19 pages-per-minute in either color or black-and-white. While the speeds are only about half as fast as HP's larger and much more expensive enterprise-class office printers, they match print speeds delivered by modern workgroup printers.
Printing a two-page PDF in color with fine text, it took about four seconds for the printer to warm up, and a total of twelve seconds for the first print to arrive. The total print time for two sheets took about 25 seconds from the moment I hit print on my Mac. With a standard five-page Word document with standard text size and minimum formatting, it took about thirty seconds for the total job. In general, I averaged between 12 and 18 pages-per-minute with simple documents.
Overall print quality is great, but lack the sharpness that an inkjet printer produces. Even though text quality is good for all but the smallest of font sizes, I notice slight pixelation and jagged edges around each letter.
Printing PowerPoint decks with heavy graphics, I found the quality to be about average, with colors appearing slightly darker than normal. There is also some graininess to the print, but fortunately with large patches of colors I didn't notice any posterization, or color banding.
For enterprise users who work with confidential documents, HP's JetAdvantage Private Print technology will hold your print jobs in a cloud queue until you're at the printer and can authenticate with a PIN, or a smart card on a larger office MFP. In addition to privacy, JetAdvantage Private Print also prevents your print jobs from sitting on the output tray, potentially getting mingled or lost in a colleague's finished print job.
An upgrade from the LaserJet Pro 200 MFP M276nw is the support for automatic duplex printing on the M277dw. On last year's model, duplex printing required manual intervention. HP claims that print speeds have improved on this year's model by 26%, and users can squeeze out 28% more pages out of the standard and high capacity cartridges.
As HP didn't provide photo paper for laser printer, I did not test photo printing using the M277dw. Because laser printers generate heat to print, photo paper designed for inkjets would not work with a laser printer, and the paper's coating may melt going through the M277dw.
I found photos that are part of a PDF marketing brochure and PowerPoint presentation that I had printed appear good on standard office paper, but lacked the sharpness and vividness produced by an inkjet printer that may be required for discerning photographers.
Unfortunately, even though the M277dw can handle duplex, or double-sided, printing, the automatic document feeder only allows for one-sided scanning and copying. With copying, the automatic document feeder can make single-sided to single-sided copies or single-sided to double-sided copies. You can't do double-sided to double-sided or double-sided to single-sided copies with the M277dw, which is an unfortunate limitation given that this printer is marketed to business users.
The upside to the scanner is that it can handle resolutions up to 1,200 x 1,200 dpi while the copier can handle resolutions up to 300 x 420 dpi. The M277dw has a scan speed of 21 pages-per-minute for black-and-white and 14 pages-per-minute for color. Like printing, copying speed is 19 pages-per-minute for both black-and-white and color jobs.
If you're opting to use the flatbed for scanning and copying instead of the automatic document feeder, HP made a great design decision to remove the edges on the scanner bed. This reduces the time it takes to remove paper for scanning as you can slide off the sheets when you're done instead of trying to lift the sheets up.
There are plenty of options for printing and scanning using the M277dw. Users can print on the network, send a job to the printer via an email, or print remotely off the network using HP ePrint. Mobile users can use AirPrint on iOS or download HP's mobile print app on Android. Additionally, ePrint is also supported, allowing you to print from configured email and cloud accounts from your smartphone or tablet.
Even though the initial setup process of the M277dw is straightforward, I found the more advanced remote scanning capabilities clunky. For instance, even scanning while on the network required a rather complicated setup process compared to the Epson WorkForce Pro WF-4630. HP's scanning feature allows you to scan and send files to a shared network drive, rather than to a computer on the network itself like on the Epson, but requires a bit more technical know-how to setup.
Similarly, for remote scanning, I wasn't able to simply configure an email address for the printer to deliver my scans; I had to enter in ports and SMTP settings.
Although the M277dw offers more flexibility for larger workgroups, busy executives may not want to dig around and manually configure these settings themselves. Because of the more involved setup process for advanced features, it feels like the M277dw should be configured by an IT department rather than an average personal user.
For those who still live in the paper world, HP also includes a number of apps that allow you to print content straight from the printer. For example, news apps such as NBC News and Forbes Daily allow you to print news and financial information on demand or at a scheduled time each day. It's like having the paperboy deliver a fresh copy of the paper each day.
Verdict
It's not just the M277dw's size that makes it feel like a tweener, sitting somewhere between a personal printer and a workgroup printer. Although the M277dw produces great print results and can quickly handle most office print jobs with speeds up to 19 pages per minute, the printer has some shortcomings that limit its appeal as either a personal office printer or as a shared printer.
We liked
The M277dw is a solid office printer that can handle most documents. Print speeds for PDFs, PowerPoint decks, Excel spreadsheets and Word documents were fast, with sharp text and nice color saturation.
The compact size of the M277dw makes it versatile for use as a personal office printer or for a shared workgroup, provided you don't mind frequently reloading paper into the small paper tray.
We disliked
As a workgroup printer, the HP M277dw falls short on a few key areas. First, the printer ships with a single document tray that accommodates only 150 sheets of paper, whereas rivals typically can hold 250 sheets. Second, the M277dw lacks duplex scanning ability, which limits its utility as a workgroup scanner.
If users are looking to adopt the HP M277dw as a personal printer in an executive office or home office, complex remote scanning places a heavy burden on the average user. Inherent with laser printers, those with a keen sense of smell may not want to place the M277dw on their desk as there is a faint odor coming from the system due to the heat generated in melting the toner when printing.
Final verdict
As a workgroup printer, the M277dw trades duplex scanning and a high volume paper tray for a more compact size, yet as a personal printer the M277dw's complicated scanning setup may turn off busy executives unwilling to dig into the printer's settings. The M277dw makes sacrifices on both ends of the spectrum in HP's attempt to keep size down, and unless you're only after solid prints, there may be better offerings in the multifunction department.
Enterprise users sharing this printer in a team or bigger office will appreciate HP's JetAdvantage Private Print technology, which will hold jobs in a cloud queue until the user releases the job for printing by entering a PIN into the printer. This ensures that confidential documents won't be picked up by a colleague accidentally.
The M277dw is a solid printer, but one whose identity isn't fully thought through. With solid enterprise features for a workgroup printer, it's still held back by a miserly paper tray capacity. For offices with high volume printing needs, a professional inkjet can offer similar features with even lower per-page printing costs.

Read More ...
---
Microsoft reveals names and details for every version of Windows 10
Microsoft has pulled back the curtain on the versions of
Windows 10
that will adorn different devices and industries when the OS finally gets its debut this summer.
A
blog post
outlined Windows 10 Editions, which is the name given to the different versions of the OS that will hit smartphones, PCs, tablets,
HoloLens
and enterprise devices later this year.
Xbox One games and Windows 10 Mobile
Windows 10 Home is the main consumer desktop version of the OS that is designed for PCs, tablets and 2-in-1s. Microsoft also confirmed that
Xbox One
owners will be able to play full games on any Windows 10 PC upon its release. Windows 10 Pro, meanwhile, offers a higher level of control over PCs, tablets and 2-in-1s and is geared toward small businesses.
Alongside these two sits
Windows 10 Mobile
for smartphones and smaller screen devices that will function in much the same way as its desktop sibling thanks to the universal Windows apps used across Windows 10 Home and mobile editions.
You may recall Microsoft was referring to the phone version of the new OS as Windows 10 for phones and Windows Phone 10 before that, but it seems to have settled on Windows 10 Mobile as a more succinct and encompassing term.
Enterprise isn't left out
Enterprise customers will be pleased to see a dedicated Windows 10 version that builds on Windows 10 Pro with an even more advanced set of controls. Windows 10 Enterprise includes various features, such as the ability to use Windows Update for Business to manage the speed at which the new technology is adopted.
This is complemented by Windows 10 Mobile Enterprise, which brings a greater level of security and mobile device management than Windows 10 Mobile and is flexible when it comes to updating employee mobile devices.
Lastly, Windows 10 Education is similar to Windows 10 Enterprise except it is geared toward schools and promises paths for schools and students using Windows 10 Home or Pro devices to upgrade to this version.
Coming to an ATM near you
Microsoft also confirmed there will be special versions of Windows 10 Enterprise and Mobile Enterprise for retail devices like ATMs, point-of-sale, handheld terminals, and industrial robotics. Windows 10 IoT Core will also be released at the same time.
Windows 10 is well on its way to being ready for its release later on this summer when it will be delivered as a free upgrade for all Windows 7,
Windows 8.1
and Windows Phone 8.1 users .

Read More ...
---
Review: Updated: Google Nexus 6
Introduction and design
Our Google Nexus 6 review has been updated to include the new Google Project Fi information.
Google Nexus 6 is a supersized version of the new
Moto X
that has been given a two-handed booster shot and appropriately received a post-surgery Lollipop. The results? It's among the
best phones
in 2015.
This phablet-sized smartphone was the first to run
Android 5.0 Lollipop
and, really, there's no better way to experience all of the changes Google has made to its operating system.
It parades the colorful new Material Design interface on a massive 6-inch display, moves seamlessly between apps thanks to one of the latest Snapdragon processors and 3GB of RAM, and lasts all day in most cases with a Qi-chargeable 3220 mAh battery.
These Nexus 6 specs are enough to edge-to-edge out Apple's mighty
iPhone 6 Plus
. It feels better to hold in my hand, and typing is easier thanks to Androids always-superior keyboards options.
Google Now, still one swipe to the left, is more personal than ever, which shows this phone is willing to go the extra .5 inches to please without
BendGating
over backwards.
Nexus 6 isn't for everyone, especially one-handed texters who think the 5.2-inch Moto X pushes the limit, or anyone who can't live without the presence-sensing Moto Active Display. It's also not as flashy as the newly launched
Samsung Galaxy S6 Edge
or premium feeling as the all-metal
HTC One M9
.
That said, Motorola has built one of the best Android phablets with very few feature misgivings.
Availability and price
Google Nexus 6 is now available worldwide on just every major carrier following its initial early November release date in the US, and the
upgrade to Android 5.1
is underway.
At first, it was limited to AT&T, T-Mobile and Sprint, but
Verizon began selling
the Android phone with VoLTE enabled on March 12, four months later. In the UK, Vodafone and O2 were first to launch it.
At $649, £499 unlocked (AU$869), it's pricier than past Nexus phones. And that's just for the 32GB model. Google is selling the 64GB version for $699 in the US, £549 in the UK and AU$929 in Australia.
On-contract, it's $249 down in the US and in the UK plans start at as low as £32.50 a month with a free phone upfront. Yes, it's big in every way imaginable.
Google Fi
Nexus 6 is the first - and so only - phone to support the search engine giant's experimental
Google Project Fi
cellular network, currently in beta.
The invite-only program bounces between the signals of third and fourth place US carriers T-Mobile and Sprint with more forgiving and
far cheaper plans
for data usage.
It could shake-up the overpriced service of traditional US carriers and, hey, Android updates wouldn't be as much of a problem since it's a network operated by Google.
Design
It takes two hands to properly operate the Nexus 6, but this Android phone feels better in my increasingly ambidextrous grasp for its size.
Motorola's design, borrowed from the Moto X, gives it a sturdy BendGate-free aluminum metal frame and palm-pleasing gently curved back.
It's sloped, so while the contoured sides run as thin as 0.15 in. (3.8mm), the thicker hump is 0.39 in. (10.1mm). The height and width are a normal 6.27 in. (159.3mm) x 3.15 in. (83.0mm).
Nexus 6 pushes an edge-to-edge display with no physical buttons, so the - by comparison - "small" 5.5-inch iPhone 6 Plus isn't too far off: 6.22 in. (158.1mm) x 3.06 in. (77.8mm).
At 6.49 oz. (184g), it weighs more than the new iPhone or
Samsung Galaxy Note 4
. But there's a good chance that if you can fit Apple's biggest smartphone in your skinny jeans, you're also going to be able to squeeze this oversized Android into a pocket too. You... might not always be able to get it out as easily, especially when driving or sitting down.
The curve feels natural against my hands, and the back, while made of hard plastic, is at least smooth. It doesn't try to mask the material with fake leather stitching or bumpy plastic.
Nexus 6's shell is different from the rubberized
Nexus 5
, but I found it a lot easier to grip than its "premium," but far-too-slippery competitors that feature an all-metal design from top to bottom. With the
iPhone 6
, I felt like I needed a sleek-design-defeating case not to drop it.
This is a familiar Motorola device almost all of the way through, down to the dimpled logo on the back where my finger automatically rested when on a call. But it skips out on the Moto Maker customizations like wood finishes and far-too-supple leather backs.
Nexus 6 colors are limited to two: either Cloud White or Midnight Blue with the advantage of both being compatible with Qi wireless chargers, a feature all of those tricked-out Moto X phones don't support.
It's also missing the Moto Active Display functionality. Waving my hand above the three IR sensors of the Moto X triggered a mostly unlit screen with just the current time and notification icons. Pressing down on these icons revealed more information like email teasers.
Active Display is nowhere to be found here, even though it was a great a battery-saving idea that made notifications very glanceable. Instead, there's the less reliable Ambient Display mode that provides a greyed-out lockscreen whenever you lift the phone up suddenly. This doesn't always work.
Nexus 6 misses the boat when it comes to a
fingerprint scanner
to rival Apple's Touch ID. Apparently, the iPhone-maker is inadvertently responsible for killing
Motorola's biometric design plans
because it bought supplier AuthenTec.
You won't find a
working LED light indicator
here either. Recently, a developer discovered that the phone does emit one of these notifications pulses, but it's disabled. Turning it on requires a rooted phone.
Also missing, or at least inconsistent, is the
Nexus 9
tablet's knock-to-wake feature. It actually works sometimes and turns on that greyed-out screen, but other times I get no response at all. "Hello, is anyone home?," I keep asking. Maybe a firmware update can resolve this in the future but that hasn't arrived in the months since the original launch.
Nexus 6 does, thankfully, inherit the new Moto X's ridge-filled power button. This helped me differentiate between the right-side located power and volume buttons in the dark. More phone manufacturers need to steal this design idea. I won't tell.
Phablet manufacturers also need to take note of these front-facing speakers. The stereo sound is
almost
as good as BoomSound technology found in the
HTC One M9
because it points the sound in the right direction. I'm tired of backward-facing speaker grills.
At the top of the Nexus 6, at its frame's thickest point, is a 3.5mm headphone jack along with the nanoSIM card slot. Sadly, there's no MicroSD slot to speak of. You're locked into 32GB or 64GB configurations.
It's also not waterproof like other IP67-certified Androids. It's merely "water resistant" and has Corning Gorilla Glass 3 protecting the 6-inch AMOLED display that I'll peer at next.
Key features
Nexus 6 pushes my fingertips to the limit with a 5.96" AMOLED display that is as big as it is gorgeous. You won't find a globally-available Android that matches its size.
Sure, it's only an inch bigger than last year's
Nexus 5
and half an inch larger than this year's biggest
iPhone 6 Plus
, but its meant for two hands and therefore makes it seem extra large.
Google fills all of that space with a bright picture and a 1440x2560 resolution, which equates to 493 pixels per inch on the nearly 6-inch screen.
Its quad HD and doubles down on Apple's "full HD" screen, though the
LG G3
and
Samsung Galaxy Note 4
have higher pixel densities care of their smaller display sizes. But not by much.
Watching videos on the Nexus 6 made me skip pulling out the
Nexus 9
more than once. The phone is just three inches shy of Google's new tablet and has a more video-friendly 16:9 aspect ratio.
This is Google and Motorola's first quad HD smartphone and it's a head-turning sight to see.
Beefier specs
At the heart of the Nexus 6 is a 2.7Ghz Qualcomm Snapdragon 805 quad-core processor that has an Adreno 420 GPU. It's a top-of-the-line chip for Google's largest Android phone yet.
Backing that up is 3GB of RAM and a reasonable 32GB or 64GB of internal storage. Notice, there's no silly 16GB model to cheapen the value.
All of these Nexus 6 specs aren't overkill. It's important for the lightweight, but feature-filled Android Lollipop update that's pre-installed on the phone.
Android does more things than ever in the background: it runs multiple apps, receives notifications that hit the new lockscreen non-stop and makes the instantly accessible Google Now available with one swipe to the left. Voice searches are also on demand whenever I say the "Okay Google" prompt.
13-megapixel camera
Around back, there's a 13-megapixel camera that seems to be on par with that 13-megapixel
Moto X
2014 snapper that just came out. It's not.
Nexus 6's camera has a better Sony IMX214 CMOS sensor with a wider f/2.0 aperture and optical image stabilization.
This trumps the Moto X camera specs that comprise of an older sensor and lacked OIS. It's not perfect, but it's far superior to what we got with the 8-megapixel Nexus 5 camera last year.
Android 5.0 Lollipop
The
LG G3 has beaten the Nexus 6
to the punchy colors with a sooner-than-expected update to Android 5.0 Lollipop, but Google's new phone was still the first with it pre-installed.
First, last, whatever - the "Material Design" theme is far more inviting than what I experienced on the Nexus 5. Flat layers of bright colors bring out the best on this 6-inch display.
Android Lollipop is also more functional with lockscreen notifications and a new pulldown quick settings menu. It does go overboard though, adding an unnecessary new Messaging app.
More new features will be arriving any time now too, with Android 5.1 set to add support for multiple SIM cards, Device Protection and high definition voice calls.
You can find more of what TechRadar thinks of it in our
Android 5.0 Lollipop review
.
Qi and Turbo Charging
Google and Motorola spared me the embarrassment of toting around the ugly USB 3.0 Micro-B cable employed by past Samsung smartphones, but the pair still allow for a faster charging method.
Nexus 6's secret sauce is that it uses a Turbo Charger, a larger-than-normal plug that juices the phone with six additional hours of battery life in just 15 minutes. It uses a normal micro USB cable to transfer the juice.
This is made possible by the same Qualcomm QuickCharge 2.0 technology that the Moto X 2nd generation and a handful of other Snapdragon CPU-powered Android phones have.
The difference here is that the Nexus 6 comes with the square-shaped plug, while most other QuickCharge smartphones sell it as an accessory.
Nexus 6 can also be juiced up with the Nexus Wireless Charger or any Qi inductive charger, though the wire-free base station is sold separately in this case. More on how this holds up in the battery life tests page.
Interface and performance
Nexus 6 sets new standards for both interface and performance among Androids with few exceptions. It's once again Google's standard bearer for other manufacturers to follow.
It's colorful and bright on the outside thanks to the debut of Android Lollipop, and it's a beast on the inside due to top-of-the-line internal specs.
Of course, even Google's new champion for the better part of 2015 has its challengers. The once fragmented competition is coming together to raise the stakes.
Interface
Stock Android remains one of the best reasons to own a Nexus device. Its software is void of the often unnecessary third-party overlays and pre-installed apps that simply get in my way.
Sure, skins like Samsung TouchWiz, LG Optimus and HTC Sense look and run better today than they did two years ago, but pure Android is the way to go.
There's no getting around the fact that Nexus devices, like all Google Play Edition devices, receive future Android updates almost immediately without carrier intervention. That matters as much this year as it does next year.
Right now, it's all about Android 5.0 Lollipop, this year's pre-installed version of the operating system. It sports a flat, yet layered theme among its menus and apps.
Google calls this "Material Design," and it sort of lifts 2D layers to the third dimension with a combination of shadows cast by key and ambient lights.
The new look also dials back the visual non-essentials, but punches up the color. Menus aren't as dark as they were on
Android 4.4 KitKat
, and apps share in this same geometry-focused design and splash of color.
So far this applies to Google's slate of apps like Gmail, Google Play Movies & TV and Google Maps. The company is driving a simplified, unified layout throughout its ecosystem.
There's also a big difference to how
Android 5.0 Lollipop
functions. I didn't even have to unlock my Nexus 6 to see the very first change - it was right there on the lockscreen.
Lockscreen notifications bring the hidden notification panel to the forefront with email alerts, text messages exchanges, app updates and so forth. It's all easily glanceable like on
iOS 8
.
Such a move would normally introduce a privacy problem. Google, however, nipped that issue in the bud within the "Sound & Notifications" settings menu.
With nothing to hide, I can "Show all notification content," keep certain items confidential via "Hide sensitive notification content," or turn everything off with "Don't show notifications at all." Better yet, I can block notifications on an app-by-app basis through this same handy menu.
Priority Mode is Google's more advanced take on Apple's Do Not Disturb feature. It silences the Nexus 6 indefinitely or in intervals ranging from 15 minutes to 8 hours.
Like the lockscreen notifications, certain apps and callers can be allowed or disallowed via whitelisting. I've since ditched my third-party Silence app for this new, system-wide feature.
Priority Mode isn't part of Quick Settings like I had expected. It's activated by pressing the volume key in either direction and following the on-screen toggles.
Quick Settings does have some new additions, however. The pulldown menu doesn't require two fingers simultaneously. That still works, but now you can do one swipe for notifications, then another swipe to reveal this hidden quick settings menu. It's a lot less awkward.
It's still impossible to add to or rearrange the quick settings. What you see is what you get. Thankfully, new buttons alongside Wi-Fi, Bluetooth and Airplane Mode include Flashlight and the
Chromecast
"Cast Screen" button.
A brightness slider, while not necessarily new, is no longer hidden behind its own submenu. One less step is what quick settings is all about.
New features are already on the way too, with Android 5.1 set to roll out any moment at time of writing. That brings support for multiple SIM cards and high definition voice calls to the Nexus 6, as well as a new Device Protection mode, which keeps a lost or stolen handset locked until you sign in with your Google account.
Performance
Nexus 6 running Android 5.0 Lollipop clears all but one rival smartphone when it comes to benchmarks: the recently released
Samsung Galaxy Note 4
.
It's awful close, and that's no surprise. Google's specs mirror it chip-for-chip with a 2.7GHz Qualcomm Snapdragon 805 quad-core processor, Adreno 420 GPU and 3GB of RAM.
Nexus 6 aces Geekbench 3 benchmarking tests with an average multi-core score of 3294. It's significantly faster than the smaller
iPhone 6 Plus
(2911) and
Samsung Galaxy S5
(2905).
Alas, the Galaxy Note 4 eeks out a win with a benchmarking score of 3,352. A real overachieving nerd with an pocket-protected S-Pen in its frame, if that's what you want. Though you can expect the recently unveiled
Samsung Galaxy S6
and
HTC One M9
to upstage it too.
All of these numbers translate into stellar performance from the Nexus 6. Google's phablet is venturing into tablet territory. The new
Nexus 9
slate averaged 3,492 in the same tests.
It's pushing the boundaries of more than just physical size. The one and only slowdown I saw was during the boot-up process. It took 1 minute 33 seconds to start this thing up.
Slow start times seem more like a glitch that can be addressed in a post-launch firmware update. Right now, streaming movies and playing CPU-intensive games hasn't slowed this phone down one bit.
That's a good sign

Read More ...
---
Ubisoft will have VR games ready to go in 2016
Video game publishing powerhouse Ubisoft plans to release games suited for virtual reality in 2016.
The company is currently developing "a certain number of games" that take advantage of VR, CEO Yves Guillemot told analysts on a call Tuesday. He noted Ubisoft believes in VR and wants to give gamers the chance to become more immersed in virtual worlds.
Guillemot didn't reveal what games Ubisoft is tinkering with, though the company is looking at titles already in its lineup.
"We are working on the different brands we have to see how we can take advantage of those new possibilities, but making sure also we don't suffer from what comes with it, which is the difficulty to play a long time with those games," he said, likely referring to potential discomfort wearing a VR viewer for long periods of time.
Ubisoft on board
Though we've been waiting what feels like an eternity for the
Oculus Rift
consumer release as well as headsets from Sony and Valve, Ubisoft is championing for the new tech platform's place in gaming.
"We are very bullish about the potential," Guillemot said. "We think it is going to bring more players to the universe of games, and we are going to come with our brands."
In addition to releasing VR games next year, Ubisoft will have regular releases in the years to come.
The Oculus Rift release is
slated for early 2016
, while Sony's
Project Morpheus
will launch in the
first half of next year
. Valve partnered with HTC to make the
Vive
VR viewer, though we have no release time frame for the headset.
Microsoft HoloLens
, an AR headset, also has no firm release window.
Via
Polygon

Read More ...
---
Review: BlackBerry Passport
Introduction and design
Update
: Interested in getting your hands on the Blackberry Passport? For our US readers, you'll want to check out an AT&T Store near you. For pricing details, have a look
here
. Also, if you're interested in another perspective on the Blackberry Passport, Jeff Parsons went into detail on his intense
love/hate relationship
with the smartphone in question.
BlackBerry's square-shaped new flagship is here, and it's just as weird in real life as it looks in the promotional pictures. It's a square, boxy little device with a metallic trim and a dumpy physical keyboard attached to the bottom. Ergonomics? Screw 'em.
And yet, dig a little deeper and there might just be something there after all. The 4.5-inch slab boasts a 2.2GHz Qualcomm Snapdragon 801 processor and 3GB of RAM.
There's 32GB of storage, a microSD slot and a rear-facing 13MP camera. In other words, the Canadian company has thrown everything at this device when it comes to specs.
It's not a cheap phone either: it's £529 for a SIM free version ($599, around AU$680) and free on a £30 to £35 a month contract in the UK - meaning it's up there with the iPhones, HTC and Samsung phones of the world.
BlackBerry's also confident the new form factor best suits those business customers that are the unabashed target of this device.
It calls them "power users" and argues that they want a device for working on. Emails, spreadsheets, reports – basically, what BlackBerry has always been known for. The 4.5-inch 1:1 screen incorporates 60 characters in a line, compared to the 40 on a regular smartphone.
Early indicators seem to show that people are responding to it well. BlackBerry says it has already taken 200,000 orders for the Passport and is in the process of developing another "unconventional" device.
The former phone heavyweight has a long way to go to recapture past glories and previous handsets like the
BlackBerry Z10
and
BlackBerry Q10
failed to impress.
This seems different though, it's not a case of following the likes of the
iPhone 6
or
Samsung Galaxy Alpha
, it's a case of genuinely trying something different. Unfortunately, it also makes some rather basic errors when doing so.
Design
The biggest talking point about the BlackBerry Passport comes from its, ahem, unconventional appearance. People will notice it, and they'll ask about it.
The design is based around the 4.5-inch square screen that, with a 1:1 aspect ratio, is unlike any other smartphone on the market.
There's no portrait or landscape mode to be had here – it's a perfect square. This begets the obvious question of why – why has BlackBerry done this? Well, it ties in to the type of customer the company is focusing its efforts on.
BlackBerry is betting that you'll be using the Passport for checking spreadsheets, office documents, ebooks, presentations and full-scale websites. All of which, it says, are reproduced better on the square, 1440 x 1400 Gorilla Glass 3 screen.
It's an undeniably weird-looking phone, but BlackBerry tried to follow the crowd with the BlackBerry Z10 and it didn't work. So props to the company for attempting something a little bit different.
The second big design point is the return of the keyboard – which was always BlackBerry's calling card. It's attached to the bottom of the screen with a somewhat squat appearance – due to dropping from four rows of keys to three. This means common punctuation marks, as well as numbers, appear as on-screen keys directly above the physical buttons.
Once you get past the alternative form factor, the Passport is an attractive handset. There's a stainless steel trim that runs along the edges of the phone while the back is a soft rubberised plastic that's comfortable to grip while you fire out emails from the keyboard.
You'll find three physical buttons on the right hand side, used to control volume as well as pause music or video playback. The power switch meanwhile is on top of the handset (as is the 3.5mm headphone jack) and placed slightly right-of-centre.
Given the width of the phone, it's extremely difficult to hit this when you're operating it one handed. I always found it easier to slide upwards on the capacitive screen to unlock the phone instead. I'm not quite sure why BlackBerry didn't put the power switch on the side of the device.
There's a heft to the 194g BlackBerry Passport; but the Canadian company has kept the chassis to a fairly standard 9.3mm thickness. And it looks smart thanks to the black and silver design and the blend of materials BlackBerry's used. It reminded me of a PDA from the mid-90s. Take from that what you will.
It's clear the design of the BlackBerry Passport is more suited to the inside jacket pocket than the one on the sides of your jeans. Also, in real life the size of the device makes it unwieldy. It measures 90.3mm wide and 128mm long and, as I said, is very difficult to use with just one hand.
This is a phone meant for prolonged productivity rather than a quick bout of social media browsing. The problem with that is that for most working types, prolonged productivity is handled during the day at a desk on a laptop or desktop. We want to be able to use our phones quickly while out and about and that can often mean one-handed use, which this phone is awful for.
To assume that people will only buy this device for work is plain folly - the modern smartphone can do it all, and for the high end price being charged for this phone, I'd expect it to do so.
Key features
Keyboard
Having always looked favourably on physical keyboards – a particular favourite was the
Nokia N97
– I was anxious to get going with the BlackBerry Passport's offering.
In practice, using the keyboard is a really nice experience – there's decent travel on the keys and each button is backlit so you can type away in the dark. And it's comfortable thanks to the moulded keys.
But, there are some issues with it. Firstly, it's cramped – meaning that on occasion, I mis-hit a letter. Secondly, and more importantly, speed will take a hit for anyone used to bashing out texts on a touchscreen. Which, these days, is pretty much everyone.
One very cool feature is that the keyboard itself has touch functionality built into it. A swift double-tap activates a bubble-like cursor that you can use to scan your message or email although in use, this feature really is more trouble than its worth.
You can also swipe directly across the keyboard to scroll up or down websites, leaving the screen free to view. It's a small, but really good feature that adds a bit of extra usability to the keyboard.
BlackBerry Blend
The new BlackBerry Blend feature lets you effectively access your phone remotely via an encrypted Wi-Fi connection from any PC, Mac or Android tablets. All the content (messages, documents, media) stored on the Passport are accessible in real time and changes you make are reflected on the handset.
As for the security requirements, I was told that none of the data remains on the login device after you close the software down.
The principle behind it is that you can still access the Passport even if you've left it at home or the office.
It's also the method by which you can put media on the Passport and requires installation on a Windows PC before you can transfer anything. It's a bit frustrating when compared to Android's drag and drop simplicity. But, as we'll see later, chances are you won't be using the Passport for media.
BlackBerry Assistant
Joining the ranks of Siri and Cortana is the BlackBerry Assistant. Like the aforementioned digital PAs, you can use the Assistant to set reminders and prompt you with the weather as well as dictating search terms.
In most cases it picked up on my question. There's a bit of a wait time as the Passport casts around for the answer though. The Assistant currently recognises commands in English, German, Spanish and Italian.
Interface and performance
Make fun of the boxy screen all you want, but BlackBerry has put some serious muscle into the Passport. It runs on a 2.2GHz Qualcomm Snapdragon 801 processor with a massive 3GB of RAM.
Combine that with the integrated nature of the operating system and you've got a very smooth, very quick device.
There's 32GB of native storage on board, but you can boost that up that to 128GB thanks to the microSD card nestled next to the nanoSIM slot.
Connectivity-wise, you're looking at Bluetooth 4.0 LE, NFC, Wi-Fi and LTE in terms of wireless and a single physical microUSB port. BlackBerry provides a SlimPort HDMI adaptor in the box that plugs into the port and lets you hook the Passport up to a monitor or TV. That's pretty cool.
On paper, the Passport has enough under the hood to go up against some of the best smartphones out there and, while it's got a tailored audience, any user is going to appreciate the power.
Multitasking in particular works well, given the amount of RAM on offer and the tiled homescreen that shows currently running apps lets you quickly dive in and out of active programs.
BlackBerry's newly updated BB10 OS is as much a USP of the Passport as it's interesting design. It's focused around BlackBerry Hub that compiles all your notifications from various email and social network accounts.
Swiping right takes you to the aforementioned open apps screen and a second right swipe takes you to the grid layout for app shortcuts.
On top of BlackBerry Hub is the Priority Hub, which learns the interactions that are important to you and collects them into a single stream. You can also manually tailor this to your liking. Even a small amount of time using this feature is rewarding as I was suddenly spared the hassle of jumping between apps to check updates.
A lot of the interface is navigated by swiping which is a good idea in theory but falls down in practice. Sometimes it would take two or three swipes for the Passport to acknowledge what I wanted it to do.
There's still a lot of swiping involved if you want to get anywhere anyway. A simple, physical home button like that on the iPhone 6 or
Samsung Galaxy S5
would have been a really useful addition.
Apps were a massive downfall of earlier Blackberry's, but the company has remedied this to an extent by partnering with Amazon. The full Amazon Appstore (some 250,000 apps) are available to use on the Passport.
There's also BlackBerry World, which is the company's own app store with curated content that, as you'd expect, caters towards the business user.
Some apps I tried, like Wikipedia or Yahoo Mail, adapt well to the 1:1 screen while others (notably gaming and media) suffer from the shift from widescreen.
As a side note, gaming is far from the Passport's strong point. There's no way of using the physical keyboard with the games and trying to tilt the device to steer/move is really hampered by the shape of the chassis.
Also, it goes without saying that while some of the major apps are there, others aren't. There's no Instragram and no Snapchat. But there is Tinder, if that's your thing.
Some people might say that having Snapchat on this phone is irrelevant. It's a business phone after all.
Except, well, it's not though. If it was then the Amazon App Store wouldn't be needed. If apps weren't of interest, why bother with that at all? A phone needs to be able to turn its hand to anything - a jack of all trades and a sort of master of some, where the Passport is amazing in some respects, but costs the same as the other phones which can do so much more.
Battery and the essentials
BlackBerry is making a bold claim when it comes to the 3,450mAh battery. The company says that it will provide up to 30 hours of mixed use for a "very active user". That's in part due to the latest BlackBerry 10.3 OS which, the company says, has made significant improvement when it comes to power consumption.
The company has a vested interested in being bullish about battery life as, given the target customer for the Passport, it's likely to be a chief concern. The handset charges via a microUSB port on the bottom of the phone and should take only a couple of hours to juice up completely.
Unlike other prominent handsets, there isn't any kind of power saving mode that turns off the non-essential or intensive apps in order to save power. Presumably, BlackBerry is confident enough of the battery prowess of the Passport that it deems such things unnecessary.
Thankfully, it actually proved true. I was able to use the Passport pretty solidly for a couple of days at a time without needing a nightly recharge. A 90-minute video, playing with full brightness and all push notifications enabled only dropped the battery to 87% from a full charge.
I was very impressed with the battery performance and would list it as one of the handset's best features.
The essentials
The essential features are, in the Passport's case, handled well. The bells and whistles are what drag the phone down a bit, but that's not what this section is about.
It's true that these elements are starting to become less important for customers who will increasingly use Skype or FaceTime rather than a phone call, or Whatsapp over a text message. But, like everyone's least favourite grandparent, we're still clinging onto that which was important back in our day.
Calling
There's plenty to talk about in the rough and tumble world of business and the Passport delivers a clear audio signal with plenty of volume to be mined. The difficulty comes with the fact that the form factor makes it quite uncomfortable to hold for long periods of time.
Like some phablets (the Sony Xperia Z Ultra comes to mind) it's possible to wrap your fingers around the Passport, but not comfortably so. Thankfully, it has Bluetooth 4.0 and a 3.5mm headphone port, so you can use a hands-free device to save your strength.
The contacts app blends all the contacts from your various social networks as well as your SIM card. You're likely to see some duplication at first, although each can be linked under a single contact card.
Under each contact, you'll get not just their stored details, but also latest updates from whichever network you have them linked onto. Profile pictures from said network are already added as thumbnail images in the address book.
At any time you can pull up your call history and the dial pad by clicking the phone icon in the lower left hand corner. Of course, that's easier said than done if you're holding the Passport in your right hand and trying to operate it one-handed.
Messaging and email
Both SMS messages and emails are combined in BlackBerry's Hub feature, making it particularly easy to find all your incoming mail. Swiping to the right brings up the toolbar showing which accounts are connected to the hub and indicated how many unread messages are in each account.
It's a useful way of having your business and personal email alongside your LinkedIn and Facebook profiles and save time when checking.
You can delete each message or notification directly from the hub as well as shunt them off to a designated folder. If (like men and most working professionals) you receive hundreds of emails a day, the ability to quickly delete is a real blessing. There's also a search option that lets you track back through your various inbox to locate a particular message or recipient.
Messaging is one area of usage where the Passport's form factor really helps. Emails (particularly because they tend to be longer) are really well displayed and the
raison d'être
for the screen being the way it is. Text messages are likewise very well displayed and it makes reading them much easier than on a standard display.
There's a lot more space to also view images and attachments and, of course, there's still BlackBerry Messenger there if you're still a big user.
Composing on the Passport is a Marmite experience. I covered it earlier in the review when talking about the keyboard and it really comes down to the length of the message. I found that for longer emails, it was helpful to have the physical keys there.
However, my text messages are usually shorter and laced with shorthand and in these situations, the keyboard was more a hindrance than a simple on-screen offering.
Internet
The Passport comes running BlackBerry's proprietary browser which defaults to a tiled screen of previously visited sites. The address bar is located at the bottom meaning you don't have to reach up to the top of the screen if you're using the phone in one hand.
There's no Google Chrome browser available because Google's apps can't be accessed from the Amazon appstore but fear not, because BlackBerry's effort does have some useful tricks. There's tabbed browsing, and the ability to bookmark, for starters as well as the ability to copy the link or share the page to a social network.
Like Amazon's Silk browser for Kindle and Safari for iOS, you can also engage a reader mode that strips away images and navigation bars, leaving you with just the content. It doesn't work on all pages, but when it does it can be very useful.
As is the option to save the page for later reading offline – a feature I don't use nearly as much as I should.
Just like with messaging, web browsing can benefit from the 1:1 aspect ratio of the 4.5-inch screen. In most cases, I found it better to load the desktop version of a website for no other reason than because I could view it all without having to scroll around.
As with reading and constructing emails, browsing the web is a really solid experience on the Passport and it actually benefits from the phone being shaped the way it is.
Camera
BlackBerry has equipped the Passport with a 13MP rear-facing camera with an LED flash and a couple of extra features like panorama, burst mode and time shift. There's an LED flash as well as the option to take images at 16:9, 4.3 and the Passport's own 1:1 aspect ratio.
Full HD 1080p video is supported, and you'll be able to get 720p video calling from the Passport's 2MP front-facing camera. Interacting with the camera is done via the touchscreen, as you pinch to zoom in and out and tap to set the focal point.
First impressions are that the camera is solid without really offering much of a challenge to the established smartphone titans. There's built-in intelligence for suggesting the best shooting mode for the conditions you're in and the Passport also boasts HDR for capturing light and dark contrasts.
Additionally, BlackBerry has built optical image stabilisation (OIS) into the Passport's camera to eliminate judders. It's a feature become adopted elsewhere (like the
iPhone 6 Plus
) and really helps when taking pictures quickly.
A nice touch is that you can use either the volume keys on the right hand side of the device, or the space bar on the keyboard, to take a picture. There's also BlackBerry's dedicated Pictures app for adding filters and effects to your shots after you've taken them.
There's also a Story Mode that'll stitch together your pictures and videos for an on-the-fly slideshow set to music.
Have a look below at some example shots taken with the Passport's camera.
Media
Media in general, doesn't really hold up on the 1:1 screen. Movies are well reproduced on the 1440 x 1400 screen, chiefly because of the massive 453 pixel density. But there's no getting away from the letterbox lines that appear on the top and bottom of the screen.
You can change the picture to full-screen, but you're going to lose some of the action off each side. If you consume vast amounts of video on your phone, go someplace else.
The same is true for playing certain types of games. Although the 3GB of RAM and Snapdragon processor means that graphically intensive 3D games, like Sonic Racing, run smoothly, the effect is ruined by the aspect ratio on the screen.
I mentioned this in the previous section, but the shape of the device doesn't work for gesture controlled gaming. Although more casual 2D games like Candy Crush translate better to the Passport's square screen.
Music obviously fares a little better as you've got 32GB of storage and then a microSD card to use. If you prefer streaming your music, you'll find Spotify and SoundCloud on the Amazon appstore, although Google Play Music isn't available - as you might imagine.
BlackBerry also provides some decent in-ear headphones with the Passport. Music quality veers more towards the treble than the bass. You can't use the physical keyboard to control the playback although BlackBerry has added a mute button on the right hand side between the volume rockers.
There's not a whole lot more to say on the subject of media. BlackBerry doesn't want you sitting back with the latest episode of
Boardwalk Empire
; it wants you hard at work on the office budget. And, given how intrinsic video consumption is to our modern day smartphone usage, the square design of the Passport just doesn't work in this regard.
The competition
BlackBerry Q10
Comparing the Passport with any other handset in a like-for-like test isn't easy because there's nothing quite like it around. But if a physical keyboard trumps all else for you, then BlackBerry's unassuming 2013 handset is your best bet.
We named it the best QWERTY handset on the market when we reviewed it and while that's been usurped by the Passport they're pretty much in a category all their own these days.
The Q10 is a winner in terms of price – you can get one SIM free for around the £200 mark, its specs can't hold up against the Passport.
The elder BlackBerry boasts impressive connections: 4G, NFC and even microHDMI, but the power isn't there. All the Q10 offers is 16GB of storage, an 8MP rear-facing camera and a 720p 3.1-inch display.
If cost and physical keys are the sole buying decisions you face then grab the Q10, but the Passport surpasses it in every other way.
Apple iPhone 6
The main contender for any top-tier smartphone is the latest iPhone. It might not have the "business credentials" of BlackBerry's offering, but the nearly limitless apps means you can find just about any use for Cupertino's current standard bearer.
Some specifications, on paper, aren't as strong as what the Passport offers: dual-core processor with 1GB of RAM and an 8GB camera around back. But other parts of the handset, namely the choice of 128GB of storage and a 4.7-inch LED-backlit display, are far more appealing.
Apple, as ever, puts a high price on its handsets – so BlackBerry has affordability in the Passport's corner (only just), but I'm not convinced it's enough.
The BlackBerry faithful may argue that the iPhone isn't a business device and that "power professionals" need something more attuned to office needs, but unfortunately, it's irrelevant. Apple has supplanted BlackBerry as the brand to beat in the boardroom.
That being said, the Passport makes a great secondary device to an iPhone – combine the two and you're set for work and play. If you're a millionaire, of course. Or just love having two phones.
Nokia Lumia 930
The colourful Lumia 930 isn't the first phone to associate with a sharp-suited business professional, but it has its benefits. Namely, the Windows Phone 8 operating system will work in beautiful harmony with any Windows PC you happen to be using at the office. Viewing and editing MS Office documents on the phone is a great experience.
Likewise, the 20MP camera that Nokia has fashioned with a PureView sensor and Carl Zeiss lens is very good indeed. There's a range of extra camera apps as well for adding in effects while the tutorials generally just take your photography to another level.
Photography might not be a key feature for business users, but it's an integral part of any smartphone and Nokia has BlackBerry beat in this category. As it does with the 5-inch OLED HD display.
However, there's no way the 2,420mAh battery can compete with the 3,450mAh slab tucked inside the Passport. It's one of BlackBerry's strongest features on this phone and will last for a lot longer than what Nokia can offer. If you want to be editing documents at all hours of the day and night, the Passport will have you sorted power-wise.
Verdict
The BlackBerry Passport is a phone that'll receive interest and dismissal in equal measure. It's a strange-looking beast that can't help but draw the eye even though most people probably won't want to use it – too enshrined are they with the 16:9 landscape touchscreen form factor.
Taking into account what BlackBerry is going for it can be a very useful device. Web pages and documents look good, and for keyboard junkies, the return of physical buttons will really appeal.
There's also the fact that it's got some decent specs on board – including impressive battery life - that'll see it lasting well through a 24-month contract. But at best I feel this makes it the perfect secondary device rather than the all-encompassing primary smartphone every business user must own.
We liked
The battery life is fantastic on the Passport. I used it for a couple of weeks and found that it would easily manage up to a couple of days of fairly heavy usage and still have battery remaining.
Other phones are catching up in the battery department, the Sony Xperia Z3 for example, but BlackBerry's Passport really does throw the gauntlet down in this department.
Aspects of BlackBerry's OS have also really come forward and the BlackBerry Hub, I feel, was very useful in filtering the daily slew of emails, text messages and social media updates I get.
Other parts of the OS aren't quite as exciting – BlackBerry Assistant is good, but doesn't do anything that Siri or Google Now can't. The Hub system though is a real winner.
I'll also say that I liked the keyboard – and the fact it has touch functionality overlaid as well. Now that touchscreen keyboards are so ubiquitous and accurate, it's not as big a feature as BlackBerry tries to make out. There are problems – it's a bit cramped and can reduce speed, but I definitely felt I got used to it after a while and that sensation would only increase.
We disliked
No matter how many full-screen websites and long, convoluted emails the Passports 1:1 4.5-inch screen lovingly displays, I still can't say the form factor is a good one.
Using the Passport one-handed is practically impossible for anything other than scrolling and the placement of the buttons just doesn't make much sense.
It's heavy and awkward to carry around. Despite the best intentions of BlackBerry's representative to persuade me otherwise, this is not a device you can easily stick into your jeans pocket and carry around.
Likewise, when it comes to video and, to a certain extent, gaming, this phone is awful. No-one puts out content in 4:3 anymore, let alone 1:1, so watching anything involves squinting at the screen or blowing it up and losing the edges of the picture.
Given that content providers like Sky, Netflix and Amazon are striving to make it easier for us to access video on-the-go, it's a shame you'll never want to do it on this piece of tech.
Verdict
I'm confident in saying this is the best phone BlackBerry has yet produced, hands down. There's serious processing power, copious amounts of storage, a decent camera, plenty of connectivity, useful software features and an HD screen.
What I'm also confident in saying is that there's no way this is going to supplant a regular smartphone like the HTC One M8, Samsung Galaxy Alpha or iPhone 6 as your main device. At best, it'll be a secondary, work-focused piece of tech that'll be relegated to a specific set of tasks.
BlackBerry has succeeded in doing something different and producing a new device that sums up everything it is as a brand. That is a brilliant thing, and to those that feel this is aimed at them (medical professionals, entrepreneurs, the email-obsessed) then it should be up there as one of the first phones you consider.
But for everyone else, this is unashamedly a productivity-centric machine that'll let you take your work around with you. What it's not is the market's best new smartphone.

Read More ...
---
New Venom flaw may be worse than Heartbleed, researchers warn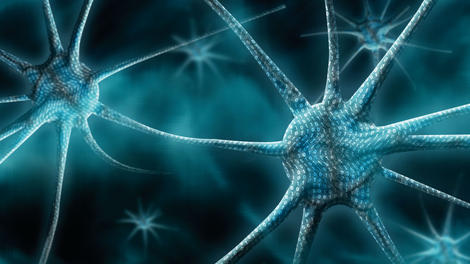 With the digital world still recovering from
the Heartbleed bug
, there's a new nastily named vulnerability in town, and its consequences could be even more catastrophic. The zero-day flaw could theoretically allow an attacker to take over a data centre from within.
CrowdStrike's Jason Geffner, who found the bug, has christened it Virtualized Environment Neglected Operations Manipulation - or Venom for short.
It uses a bug inside a legacy virtual floppy disk controller that then allows someone to jump around inside a server on to virtual machines and operating systems that they shouldn't have access to.
The vulnerability was discovered in open source computer emulator QEMU and dates back to 2004. QEMU is used by many modern virtualization platforms, including Xen, KVM and Oracle's VirtualBox. VMWare, Microsoft Hyper-V and Bochs are unaffected.
Millions of machines
"Millions of virtual machines are using one of these vulnerable platforms," Geffner
explained to ZDNet
. "Heartbleed lets an adversary look through the window of a house and gather information based on what they see; Venom allows a person to break into a house, but also every other house in the neighbourhood as well."
To put it another way, once a hacker has gained access to one part of a data centre, it's possible for that person to then snoop around the rest of it - even if the servers are owned by different companies or running different software.
The good news is that security experts are already on the case. According to ZDNet, Oracle has already started patching its systems and is planning to release a maintenance update soon.
Those updates will be needed - it already looks like Venom will be the most serious vulnerability of the year.

Read More ...
---
Updated: Camera Rumors for 2015
Camera rumors, precedents and possibilities
We can't tell you for certain what 2015 holds in store for new cameras, but we can give you our best guess – and we think we've nailed a few key stories already.
We've gathered together rumours, tip-offs and speculation from a number of respected sources and combined this with our own research and experience to produce a list of cameras we think we could see in 2015.
Some of these are fairly predictable updates to existing cameras. Most cameras have a fixed shelf life within a manufacturer's range and we've spent some time analysing past launches to work out what's coming next.
But we also know what technology the camera makers use, the cameras they use it in and how it could be adapted for new models. Even where we don't know for sure what the makers are going to do, we know what they ought to do… and there are plenty of possibilities for new cameras which you may not have thought of.
Finally, there are some crazy, wild rumours which might just be true. We've done our own research to see whether these things are technically possible, whether they've been done before or just how they might be implemented.
So sit sit down, buckle up and hold tight as we take a wild ride through the cameras we think may be coming in 2015…
Canon rumors
There's a feeling that Canon's been treading water over the past few years with its DSLRs, and the EOS-M compact system camera has failed to make any significant impact. But 2015 looks like the year when all this could change.
Canon PowerShot G3 X
Can we expect another big-sensor PowerShot from Canon? Apparently so. Canon has just revealed that a PowerShot camera with a 25x zoom and 1-inch sensor is to appear later this year. It's to be called the G3 X and this is a third large-sensor PowerShot, in addition to the
G1 X Mark II
and G7 X. It will be a direct rival to the
Sony RX10
and
Panasonic FZ1000
, but with a longer zoom range than both.
Regular bridge cameras have extra-long zoom ranges which are only made possible by the use of very small 1/2.3-inch sensors. Sony and Panasonic, however, have gambled on users valuing better image quality over massive zoom ranges, and Canon is about to follow suit.
Canon EOS 150D/Rebel ES2
Canon's pint-sized
EOS 100D
DSLR has now been out for almost two years, and it uses the venerable 18-megapixel APS-C CMOS sensor that Canon's been using in its amateur DSLRs almost as far back as we can remember.
We did think the Hybrid CMOS AF II system used in the EOS 100D was just a stepping stone to the Dual Pixel CMOS AF system in the newer
EOS 70D
and that the new sensor holds the future for Canon's beginner SLR range, but Canon's launch of the EOS 750D and 760D suggests a new version of the 100D's existing hybrid AF is more likely and perhaps the new 24-megapixel sensor.
Our prediction, then, is that there will be a new EOS 150D/Rebel ES2 (assuming Canon follows its usual model numbering scheme) with the 24-megapixel Hybrid CMOS AF III sensor used in the new 750D and 760D. That's a big enough jump in itself – Canon won't need to do much more except perhaps increase the continuous shooting speed slightly and improve the rather basic 9-point AF system.
Canon EOS M4
Canon's CSC range, dubbed EOS M, has been something of an ugly duckling in the Canon range, seemingly serving a purpose but with little in the way of obvious support. Canon caught everyone on the hop with the M3, so why not strike while the iron is hot and launch a second model, boasting an EVF and fully-articulated screen? A closer approximation of the Powershot G range, with an interchangeable lens mount, would certainly get our vote.
Canon EOS 70DS
With the EOS 7D Mark II offering very similar specs to the EOS 70D, Canon is in danger of competing with itself. With the EOS 7D Mark II ably handling the action/sports side of photography, perhaps the EOS 70D could spawn an 'S' model, just as the EOS 5D Mark III did, offering a jump in megapixels. What if there were an EOS 70DS which increased from 20.2MP to north of 30MP, retained the Wi-Fi and vari-angle screen then added a more detailed AF such as the 65-point version in the EOS 7D Mark II? If Canon pushed the EOS 70DS more towards landscape use, the APS-C photographer would have as much choice as the Full Frame pro.
Canon EOS 6D Mark II
Next on the list for replacement is Canon's entry-level full-frame camera, the
EOS 6D
, which was launched in 2012. The EOS 6D Mark II seems the most likely name, since '7D' is already taken and Canon has a history off adding 'Mark' numbers to new cameras which replace well-established originals.
Canon Rumors
has posted a tip that the new camera will be pitched slightly higher, and there is quite a price and feature gap between the current 6D and 5D Mark III which it could slot into. The 6D's specs are pretty basic, so Canon could choose to replace the sensor with the 22.3-megapixel imaging unit from the
5D Mark III
. Swapping over to the 5D Mark III's sophisticated 61-point AF system, though, would perhaps be a step too far.
Or Canon could take a different approach entirely, follow Nikon's lead with the
D750
, and introduce a more versatile, swivel-screen do-it-all enthusiasts D-SLR between the 6D and the 5D Mark III. With Wi-Fi and maybe even GPS built in, it could be like a full-frame version of the 70D – and that really could shake up the market.
Canon EOS 5D Mk IV
Canon pioneered the HD D-SLR with the EOS 5D Mk II, but with Sony and Nikon now offering similar functionality in full frame models now seems to be the perfect time for another innovation. With the Canon Cinema range of cameras boasting professional-level 4K results, and the likes of the C300 even being called 'affordable' (at a cool £5,000/$6,000), how long will it be before the world of 4K drops into EOS 5D territory? A host of advances such as uncompressed HDMI output, 12fps burst mode and Dual DIGIC 6 processors would make perfect sense as would a new AF system with more than the current 61 points. Even something completely batty like a 4 inch swivel LCD from the C300 perhaps? Stranger things have happened….
Canon EOS-1D x Mark II
Canon has indicated higher resolutions are imminent (see the
DP Review interview
with Canon), and the
EOS-1D x
, launched way back at the end of 2011, would seem to be the obvious candidate. Nikon has had the high-resolution full-frame market to itself ever since the launch of the 36-megapixel D800, and surely Canon can't let this continue much longer?
Well, we've yet to see whether Canon will launch a higher-resolution version of the EOS-1D x, but the rumors about a higher resolution sensor were certainly true, and the proof is the brand new EOS 5DS and 5DS R models announced in early February.
Fuji rumors
We have no clear indications just yet of any new sensor technology or camera designs from Fuji, but we do have our eye on a couple of models that have been on our camera timeline for quite a while now and could be prime candidates for an update some time in 2015.
Fuji X200T
We've seen plenty of variations of the X100, from the X100S to the X100T. This fixed focal length compact gave the discerning amateur a compact camera to rely on, and produced some spectacular images. Shockingly, the original X100 was released way back in 2010, and the latest version, the X100T, was announced in late 2014, so a more complete refresh is certainly required. Having a full frame sensor, or at the very least a new APS-C sensor, would be a no-brainer for the X200, alongside similarly impressive Fujinon optics, with a tilting screen and OLED viewfinder being sensible additions.
Fuji X-M2
The Fuji X-A1 has now been replaced with the X-A2, but Fuji's other low-cost CSC, the X-M1, is now being heavily discounted – a sign (though not proof) that another model might be on the way.
Fuji has achieved most success with its high-end X-series cameras, including the X100 series, X-Pro 1 and X-T1, but it's surely keen to attract less well-heeled buyers too, if only to tempt them into the X-series system.
Interestingly, the next model up in the range, the X-E2 is also being discounted. This uses Fuji's more advanced X-Trans CMOS II sensor and has an electronic viewfinder built in. It replaced the X-E1 after a year, and it's now a year old itself.
Fuji could replace both models with updated cameras, or it could replace both with a single, entry-level model. Our money would be on a Fuji X-M2 aimed at first-time buyers, an opinion shared by the
Fuji Rumors
website. We reckond it would have the X-Trans CMOS II sensor but no electronic viewfinder – a logical but cost-conscious development of the X-M1.
Fuji Rumors has also run a fascinating
interview
with Fuji translated from the original Japanese. Fuji makes some interesting observations about image quality and sensor size, pointing out that larger sensors (e.g. full frame) also mean larger lenses and cameras and slower autofocus. Fuji will continue to develop its X-Trans sensor technology and thinks that 25 megapixels is the worthwhile maximum for the APS-C format.
Fuji X-E3
There's a fairly big hole sitting between the X-T1 and X-M1 which leaves room for a new X-E model, offering an OLED viewfinder and the classic aesthetics of the X-E2. With such a crowded range, and comparatively little to differentiate the existing models due to a 16MP APS-C sensor being used in all of them, perhaps it's time for a little innovation? A tilting OLED viewfinder to allow for waist-level shooting perhaps? A few more sensible predictions might be a tilting LCD, or even an OLED rear screen with touch sensitivity and perhaps a new processor to further enhance the low light performance.
Fuji X-Pro 2
The Fuji X-Pro 1 was launched way back in January 2012, and while it might be tempting to assume it's been supplanted by the newer X-T1, that's not how Fuji sees it – which makes the prospect of an X-Pro 2 a tantalising possibility.
The X-Pro 1 and X-T1 are very different cameras. The X-T1 is a D-SLR style compact system camera with an EVF in the 'pentaprism' shape on the top of the camera. The X-Pro 1, however, is more like a traditional interchangeable lens 'rangefinder' camera.
It doesn't actually use a rangefinder focusing system, but in other respects it is reminiscent of the Leica design, with a viewfinder that has a fixed magnification and displays different sized frames to match the focal length of the lens fitted.
It's a complex but highly-rated hybrid optical/electronic viewfinder system designed to combine the brightness of an OVF with the precision of an EVF.
With no new sensor on the horizon, though, what could Fuji do to bring the design up to date? For a start, Fuji could upgrade the LCD display used in the hybrid viewfinder, replacing the original 1,440,000-dot LCD with the much sharper 2,360,000-dot display from the hybrid viewfinder of the X100T.
And although the resolution of Fuji's latest X-series cameras is the same, at 16-megapixels, the newer models use Fuji's X-Trans CMOS II sensor with built-in phase detection autofocus and 14-bit raw data capture. This would give the X-Pro 2 faster autofocus and, potentially, smoother tonal gradations for better overall image quality.
We'd really like to see an X-Pro 2 because its unique viewing system makes it quite unlike an SLR design. It has the key advantages of a classic 'rangefinder' camera – a bright optical viewfinder and the ability to see what's happening around and outside the frame, not just what's within it.
Nikon rumors
Nikon has enjoyed two or three really good years in the DSLR market, but has it used up all its good ideas – and, for that matter, all its new tech? Maybe so, but we still think there's more to come from Nikon in 2015, and not necessarily just in the DSLR market.
Nikon CoolPix A II
This is an interesting situation for Nikon. Its first and only big-sensor compact, the CoolPix A, is now two years old. It's a good camera (if a little slow) but expensive, and no-one's paid it much attention. If Nikon does decide to replace it, we can probably expect a new version with the 24-megapixel non-anti-aliased APS-C sensor used in the
D3300
,
D5300
and
D7100
.
Nikon D400 (again!)
This revives a long-running Nikon rumor. The
D300s
was the company's last professional APS-C format SLR and many photographers lament its passing. Would Nikon replace it? The D7000 and D7100 turned out to be well-specified amateur cameras, not the pro model that D300s fans wanted. And now, if the D7200 turns out to be a modest development of the D7100, the clamour is likely to start all over again.
Interestingly, DP Review carried out an
interview
with a senior Nikon spokesperson at Photokina 2014 and asked that very same question – to be told that Nikon is 'studying demand'.
In the absence of any information whatsoever, we can only speculate. The obvious name for any D300s replacement would be the D400, and apart from the same strengths as the D300s – all-metal body, pro controls, Nikon's pro-level 51-point AF system – it would need high-speed continuous shooting capability.
Sensor-wise, Nikon has a choice. Its last-generation 16-megapixel APS-C sensor (
D7000
) might not be the most modern, but Nikon uses a non-anti-aliased version in the CoolPix A to good effect, and it might ease the pressure on the camera's processor and buffer and allow the high-speed continuous shooting that this camera would need.
The alternative is the 24-megapixel sensor currently used by the D7100 and other models, but the limited buffer capacity and shooting speed of the D7100 suggests that getting similar speeds to the EOS 7D Mark II may be no easy matter for Nikon. The D7200 does have an increased buffer capacity, but still only shoots at 6fps at full resolution.
We're dubious. We really do hope there will be a D400, but right now we're not that optimistic.
Nikon 2 V1
Many could argue that, before the innovative and feature-packed Nikon 1 J5, the CSC range from one of photography's best known manufacturers needed a shot in the arm. But even though the 4k video and 20fps burst mode in the J5 are very impressive, there's still a lack of incentive for the pro photographer. A full frame Nikon CSC would be something of a surprise, but a welcome one, as Nikon could create a new range of lenses aimed at this model in a similar fashion to the Sony A7. Indeed, Nikon Rumors is hinting at a full frame camera, noting a recent patent for a Full Frame mirrorless lens offered by Nikon. Features from the Nikon 1 range, such as 4k video, and the Nikon DSLRs, such as a 91,000 pixel metering system, would be welcome.
Nikon Df2
The Nikon Df is the purists' Nikon, lacking a video mode and a decent burst rate, and choosing to concentrate more on a solid build and the absolute fundamentals of photography. The next generation could easily go one step further, and right a few wrongs of the past to include a full metal body and a higher-spec AF system, such as the 51-point offering in the D810, as well as a higher pixel count-sensor than the 16.2MP from the D4, perhaps substituting it with the 24.3MP option from the D750. In all we'd like to see Nikon make it more durable and a closer approximation of the retro aesthetic and modern feature set that seemed to be the original intention.
Nikon D5
It's more a question of if, rather than when, we'll see a D5 on the shelves, but the specs are unknown. Nikon Rumors predicts a 20MP full frame sensor, which may not sound like a world-beater, but coupled with a high burst rate and a possible 173-point AF system, the upgrade from a D4s may be worthwhile. The body design is likely to remain the same, with the odd tweak here or there, but perhaps a few more innovations such as 4k video, an even more ridiculous top ISO than the 25,600 offered by the D4s and built-in Wi-Fi would grab a few headlines, not to mention loosen the purse strings of a few professional photographers.
Olympus rumors
Olympus has been so busy reinventing its camera range that its easy to forget that most of its high-end cameras are actually quite new – but we think there are a couple due for a significant update, and a favourite classic yet to be 'digitized'...
Olympus Mju-D
The Olympus Mju product range was last seen in 2008, although the SW model that carried the name didn't exactly follow the smooth lines and aesthetic appeal of the 35mm film cameras. We'd like to see a return to something similar to the Metal-framed Mju, with a sliding front which exposes the lens and robust body alongside the innovative touchscreen controls and compact, lightweight design of the current Olympus compact camera range. This would certainly set this model apart in the crowded fixed lens landscape.
Olympus E-P7
Many of us would like to see a return to the promise of the original PEN series of cameras, offering retro aesthetic with cutting-edge innards. This has become the de facto approach of most other manufacturers, seeing Fujfilm, Panasonic and even Nikon following the same path. A new PEN E-P7 could catch up with the chasing pack by incorporating an EVF, which is heavily rumoured on a number of sites, and 18 months have passed since the E-P5 was launched, so there is scope for technical development. Gripes about the ease of use could be remedied with a new menu system, the body could be weather-sealed and the movie quality bumped up to a better 1080p or even 4K. Sony's rumoured 20MP Micro Four Thirds sensor could also make an appearance, giving this previously-impressive range a well needed shot in the arm.
Olympus OM-D E-M1 Mark II
With very similar specs, a virtually identical sensor and even the same results on DXO Mark, there's very little to separate the E-M1 and E-M5 Mark II. The recently leaked Sony 20MP Micro Four Thirds sensor could find a home inside a new E-M1 Mark II, alongside other additions such as a an OLED screen, 4K video recording and an even better burst rate – plus the amazing High Res mode from the OM-D E-M5 II. The E-M1 II should be a pro-level model, so another SD slot would help seal the deal.
Pentax rumors
Pentax has started showing 'reference' products at major shows, but with little or no hard information. Its first reference camera, an APS-C format DSLR, quickly turned into the brand new Pentax K-S2, so maybe these 'reference' cameras are further advanced than the name suggests. Let's hope so, because this next announcement is rather exciting...
Pentax full-frame DSLR
Pentax has announced a second 'reference' camera, this time with a full-frame sensor and scheduled for release in late 2015.
Ricoh GR II
Those of us with a memory of the film version of the Ricoh GR will feel a degree of fondness, so the digital version was something of an expected progression and was certainly a welcome one. The lack of a video mode and a fixed lens certainly makes this one for the connoisseur rather than the everyday photographer, so a higher megapixel APS-C sensor moving across from Pentax's DSLR range, a new 28mm lens with revised optics and a built-in optical or electronic viewfinder would be welcome additions. This will only be of interest to the discerning amateur, but those discerning amateurs will receive it gladly.
Pentax K-02
The first incarnation of the Pentax K-mount CSC was a little hard to love, mainly due to the 'industrial' looks and high price tag, but under the unique design was a cracking camera fighting to get out. Pentax has been tight-lipped about any replacement, but we think it's worth another look. A second generation version could shrink down to make the size difference to DSLR a bit more obvious, then incorporate an EVF and weather-proofing. If there's one thing Ricoh, Pentax's new parent company, brings to the table it's innovation, so how about the interchangeable mount options from the GXR to allow for K-mount and Q-mount lenses to be used?
Sigma rumors
Our camera timeline planner breaks down somewhat with Sigma, which follows its own development path in its own sweet time. Nevertheless, the arrival of three 'Quattro' compact cameras is a sure sign that one more cameras with the same multi-layer sensor could follow.
Sigma SD1 Quattro
In an interview published on the
Photo Yodobashi website
, a Sigma spokesperson acknowledged that a DSLR version was in the pipeline.
The new Sigma SD1 Quattro (our name – we don't know Sigma's) would replace the current
SD1 Merrill
DSLR, offering improved resolution and other as yet unknown enhancements.
The SD1 Merrill is fascinating technically, but has had little or no real impact on the camera market. As a test bed for new and experimental sensor technology, however, it's very interesting.
The Foveon sensor captures full colour data at each photosite and does not need an anti-aliasing filter. It produces images with relatively modest resolution (in megapixels) but much better clarity and definition at a pixel level than regular single-layer sensors.
Sony rumors
Like Olympus, Sony has been very busy, constantly innovating and developing new products in a bid to muscle in on the high-end camera market dominated for so long by Canon and Nikon. Sony is so good at springing surprises that it's hard to predict what might come next.
We have one fascinating sensor rumour at the very top end of the market, but most camera sales are made lower down the range, and we think we've identified some strategically important cameras that are due for replacement.
Sony RX200
Sony Alpha Rumours suggests a new Sony high-end compact camera could be on its way, perhaps with a new sensor. The recent appearance of a Sony-created 20MP Micro Four Thirds sensor has set many tongues wagging, and we could easily see a model between the Full Frame RX1 and the 1 inch sensor RX100. Perhaps a 50mm-equivalent lens, OLED display technology and an EVF could separate this new model from its siblings, while incorporating the hotshoe and robust build seen elsewhere within the Sony compact range.
Sony a59
At the press briefing for the Sony a7 II, Sony told us that it was still committed to the alpha SLT range and alpha lenses. If so, there's one camera that's certainly due for an update in 2015. It might not be Sony's most glamorous camera, but the
Sony a58
is great value for beginners and is now coming up to two years old. It's also being heavily discounted – Jessops in the UK is offering a triple-lens kit for just £399.
We wouldn't expect any cutting edge new technology on an entry-level camera, but if Sony were to launch an a58 replacement there are a number of areas where it could make useful improvements.
For example, Sony could use a higher-resolution 24-megapixel sensor, boost the continuous shooting speed to 10fps and add a higher-resolution, tilting screen. All these features were found on the Sony a65, so there would be no technical or marketing barriers, now that the a65 is no longer listed.
Sony a3100
There is another vacancy at the entry-level end of the Sony camera range which we would hope to see filled at some point in 2015. Sony's cheapest entry-level compact system camera used to be the NEX-3 and its subsequent variations, ending with the
Sony NEX-3N
.
At that point, Sony swapped its CSC naming system from 'NEX' to 'alpha', and released the
Sony a3000
, which was a mistake. It looked like an Sony SLT but wasn't, so you got the bulky body without the translucent mirror and fast phase-detection AF.
It's rather telling that the a3000 has now disappeared from the Sony website (in the UK, at least) but the NEX-3N is still listed, so the smart thing for Sony to do would be to launch a modernised replacement which returns to the super-compact body style of the NEX-3N.
Currently, the
Sony a5000
is on sale at heavily discounted prices compared to its replacement, the
Sony a5100
– this is a sure sign that it's about to disappear altogether. So, in principle, Sony could take the a5000 technology – its 20-megapixel APS-C sensor and basic but effective 25-point contrast AF focusing – put it in a cheap, entry level CSC called the a3100 and fill a rather large and obvious gap in its camera range.
Sony a9
Sony sensor rumors are creating lots of speculation right now, and our information comes from
Sony Alpha Rumors
. It's believed that Sony has developed a 46-megapixel full-frame sensor and that it's going to debut in a new a9 mirrorless model which will sit above the A7 series in the Sony range.
There's also talk, possibly unrelated to the a9 rumor, that Sony is working on a multi-layer sensor which can capture full red, green and blue colour information at each photosite, in a similar manner to Sigma's Foveon X3 sensor.
At the same time, Sony has patented an APCS (Active-Pixel Color Sampling) sensor design that shifts the coloured filters above the sensor's photosites during the exposure to capture full-colour data at each photosite.
This is an interesting parallel with the sensor-shift rumor surrounding the Olympus OM-D E-M5 II and the Multi-Shot system developed by Hasselblad.
The net result would be the same as a multi-layer sensor's, so it's possible the two rumors are describing the same technology.
Sony a99 II
But let's not forget Sony has another full-frame product line. The
Sony a99
SLT camera has been out since 2012 without an update, and if Sony is indeed serious about maintaining this Alpha line, an a99 II is the obvious next step – Sony has committed heavily to a-mount lenses, don't forget, and although you can use them on mirrorless alphas bodies with an adaptor, it's not the ideal solution.
If Sony were to launch an a99 II it wouldn't be too hard to guess at the specs. The obvious sensor choice would be the 36-megapixel full-frame sensor from the a7R, though this might have a negative impact on the maximum continuous shooting speed. Or, if Sony does indeed have a 46-megapixel sensor waiting in the wings, it could use it here too – though it might prefer to reserve it for the a9 alone.
The other obvious area for improvement is the a99's relatively basic 19-point AF system. The fast, accurate and sensitive new 79-point AF system in the
Sony a77 II
was a major step forward, so if Sony could scale this technology up for a full-frame Sony a99 II, it could breath new life into Sony's SLT range and keep the pressure on Canon's and Nikon's full-frame D-SLRs.
Is that it?
Almost certainly not. There are bound to be stories and launches we didn't predict, but you can count on Techradar to report on every new camera announcement as soon as it happens on our
camera reviews
and news home page.
We'll also update this article throughout the year, revising predictions which turn out to be wide of the mark and adding new ones as they filter down through the grapevine.

Read More ...
---
NeweggBusiness serves up new Windows 10-ready desktops
NeweggBusiness has debuted a slew of desktop PCs specifically designed for enterprises engaged in the sector that will be ready for Windows 10 when it is released this summer.
The ABS N-Series comes in five different configurations that all pack an Intel Core i5-4590 (Haswell) quad-core chip clocked at 3.3GHz with the level of RAM and SSD capacity deciding how much each one retails at.
"NeweggBusiness is squarely focused on serving SMB and education customers. These are underserved markets within the e commerce space and our products allow them to operate more efficiently," said Merle McIntosh, VP NeweggBusiness North America.
Each PC has a Samsung solid state drive (SSD) that has a capacity of either 120GB or 250GB depending on the model with the top of the range model coming with a 120GB SSD plus a 1TB hard-disk drive.
Ready for Windows 10
When it comes to memory the range has 4GB or 8GB of DDR3 RAM and as far as monitors go it has three types of connection that will keep a multitude of users happy. There is also the usual array of ports including USB 3.0 connections, a Logitech keyboard and mouse, and a copy of Windows 7 Pro that will be upgradeable to Windows 10 as soon as it's released. It also had integrated Intel HD Graphics 4600.
The ABS N Series will be ready to ship in late-May, prices starting at $649 and ranging up to $739 for the most powerful model.

Read More ...
---
Available Tags:
Apple
,
smartphone
,
Google
,
Asus
,
MacBook
,
Lenovo
,
Nintendo
,
Windows
,
HP
,
Microsoft
,
Ubisoft
,
BlackBerry
,
Rumors
,