Researchers repurpose old smartphones as intelligent surveillance cameras
Researchers from Carnegie Mellon University have come up with yet another use for old phones that's quite practical. It's a program called Zensors and as Gizmodo explains, it enables connected smartphones (and surveillance cameras) to monitor the environment they're viewing through the lens, analyze it and report back with valuable...


Read More ...
---
Valve opens applications for Vive VR dev kits, free of charge to those accepted
It was revealed last month that the Vive VR headset from HTC and Valve would be offered to qualified developers free of charge. That day is now upon us as dev teams can sign up for consideration to land a developer edition headset absolutely free.


Read More ...
---
Colorado police charge man for "killing his computer" with a handgun
We have all been there at some point or another. Our computers freeze up or some error occurs and we lose hours (or even days) of work. This is usually followed by a series of loud expletives and physical threats towards the machine. Rarely do these physical threats come to...


Read More ...
---
Neowin: Hands on with the $10,000 Apple Watch Edition
When Apple announced the unique 18-carat Rose Gold Apple Watch Edition, the company faced criticism and ridicule from the world of social media. Following the announcement, the company then announced a unique try-on preview experience for all Apple Watch models with the Apple Watch Edition coming with a separate VIP...


Read More ...
---
HP refreshes Pavilion, Envy x360 convertible laptops in time for back-to-school shopping
HP has unveiled a handful of new convertible notebooks that aim to offer the dazzling looks of its flagship Spectre x360 without the high cost of entry. Specifically, we're talking about refreshes of HP's Pavilion x360 and Envy x360 lines with pricing starting at just $410.


Read More ...
---
Google's Project Fi wireless service is official, but it's invite-only and requires a Nexus 6
Google has officially taken the wraps off its much anticipated wireless service, dubbed Project Fi. As expected, the company is essentially actings as an MVNO, providing celular connectivity using infrastructure from carrier partners, but throwing in its own set of innovations and straightforward pricing scheme.


Read More ...
---
Soon Netflix will actually own its original shows
One thing that many avid Netflix viewers might not realize is that despite many shows being branded as "Netflix Originals", such as House of Cards and Orange is the New Black, the streaming media company actually doesn't own these shows. But soon that will change, according to CEO Reed Hastings.
...


Read More ...
---
City of Los Angeles, Waze team up to tackle traffic
After LAPD Chief Charlie Beck sent a letter to Google late last year regarding the fact that community-driven traffic app Waze could jeopardize the safety of his officers, the city of Los Angeles is now embracing the app through a public partnership that'll benefit all parties involved.


Read More ...
---
Freebie: Learn core web development with this free course bundle
If you want to learn web development but don't want to shell out the cash for classes, check out this free course bundle over at the TechSpot Store. You'll get 5 hours of training on the core programming languages to get you up to speed on the fundamentals of web development. Best of all,...


Read More ...
---
Apple 'Rootpipe' security vulnerability still prevalent following patch, researchers claim
Apple issued an OS X Yosemite update earlier this month which remedied a flaw known as Rootpipe. First discovered last October by security researcher Emil Kvarnhammar (yet having existed since at least 2011), the flaw allows bad actors to gain root access to a system through a backdoor in the...


Read More ...
---
Game of Thrones is being pirated more than ever before
Despite Game of Thrones being more accessible than ever before thanks to the launch of HBO Now, the extremely popular fantasy TV show is also being pirated more than ever before, according to media intelligence company Tru Optik, who provided data to TorrentFreak.


Read More ...
---
The world's largest USB thumb drive has just 10MB of space
The Vintage Computer Festival took place last weekend in Wall, New Jersey. Its mission is to both promote the preservation of obsolete computers and afford people the opportunity to experience the technologies, people and stories that led us to where we are today.


Read More ...
---
Windows 10 Technical Preview Build 10052 now available for Insiders
Microsoft has released a new Windows 10 Technical Preview build for phones. Build 10052 arrives less than two weeks after its predecessor and fixes several of the issues that testers have discovered thus far.


Read More ...
---
Latest atomic clock smashes records with 15 billion year accuracy
Atomic clocks are some of the most important measuring devices on Earth, as they are used for master clocks that essentially dictate the time standard used pretty much everywhere. See the time on your computer or smartphone? That has almost certainly been synchronized with an atomic clock in the past...


Read More ...
---
The Ridiculously Powerful MicroATX PC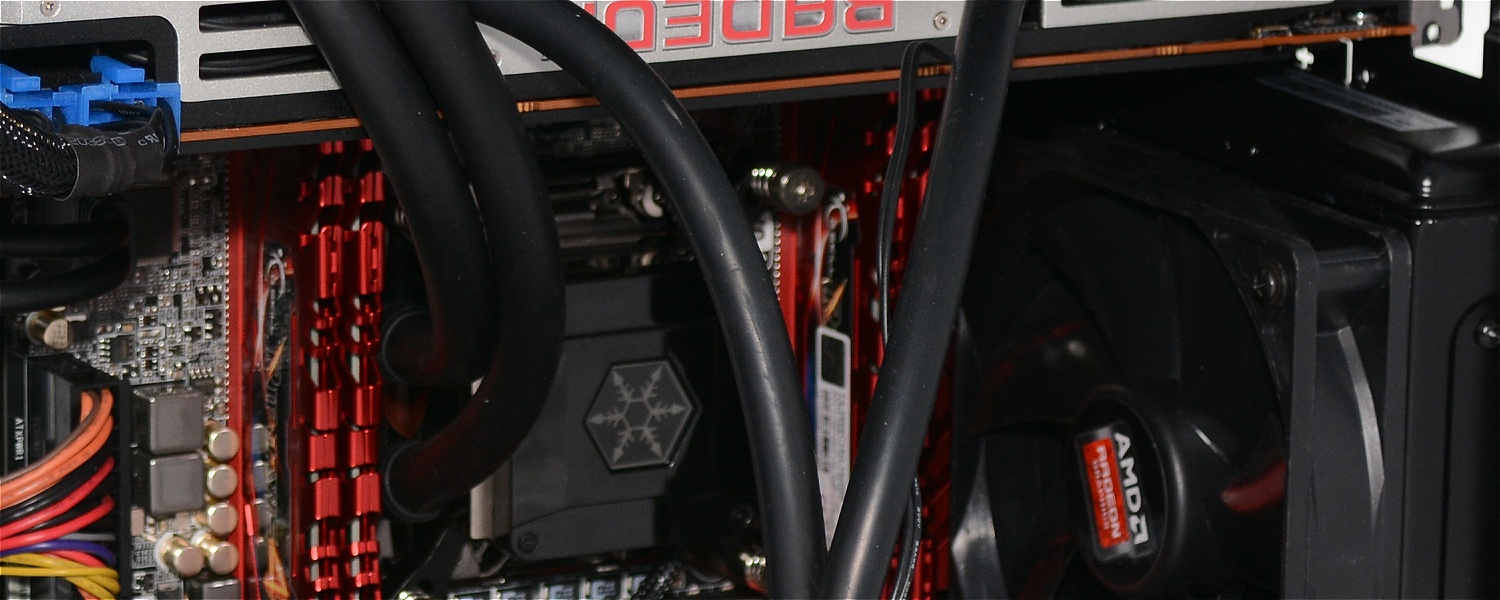 Every enthusiast dreams of building a budgetless rig with nothing but the best hardware. Thus, we're throwing caution to the wind by cramming the priciest and most powerful gaming hardware into a 32L chassis. The end result should be a ridiculously powerful mATX system ready for any and all tasks. With the hardware cost coming in at around $2,750 without a keyboard/mouse or monitor, this is an affair with no expenses spared.


Read More ...
---
Vox 2.5.0
Engineered for maximum entertainment. Full support for lossy and lossless formats. Wrapped in minimalist design perfection...

Read More ...
---
Malwarebytes Anti-Malware 2.1.6.1022
Easy-to-use, simple, and effective anti-spyware application. Removes infections anti-virus software are not able to.

Read More ...
---
Adobe Shockwave Player for Mac 12.1.8.158
Experience high-performance multimedia created in Director.

Read More ...
---
Mozilla Firefox 40.0 Nightly 1
Experience cutting edge features but with more stability.

Read More ...
---
Line 4.0.1
There are no limits. Call and message as much as you want.

Read More ...
---
Dropbox Experimental 3.5.58
Dropbox allows you to sync your files online and across your computers automatically.

Read More ...
---
Adobe Camera Raw 9.0
The camera raw converter functionality in Adobe Photoshop software provides fast and easy access to the raw image formats produced by many leading professional and mid-range digital cameras.

Read More ...
---
WordPress 4.1.2
State-of-the-art semantic personal publishing platform with a focus on aesthetics, web standards, and usability.

Read More ...
---
3DMark for Android 1.5.3083
Test your device with 3DMark, the world's most popular performance benchmark.

Read More ...
---
Skype 7.4.0.102
Skype is free and simple software that will enable you to make free calls anywhere in the world in minutes.

Read More ...
---
Tumblr for Android 3.8
Find and follow Tumblr blogs. Post Anything.

Read More ...
---
Sophos Mobile Security for Android 5.0.1515
Sophos Mobile Security is a lightweight app which protects your Android device without reducing performance or battery life.

Read More ...
---
WinSnap 4.5.5
Windows Snapshot Maker (shortly WinSnap) is a small enhancement utility for taking and editing screenshots.

Read More ...
---
SoundCloud for Android 15.04.15
Hear fresh tracks from the world's largest community of musicians, bands, producers and audio creators of all types. Play great free music straight from the cloud.

Read More ...
---
TweetCaster for Android 9.0
Why is TweetCaster the #1 Twitter app? At 4.4 stars, no other Twitter app has a higher user rating, even the official Twitter app. When it comes to Twitter apps, you have lots of choices.

Read More ...
---
Keek - Social Video for Android 4.2.1
Join the most active social video sharing community. Keek is a fun new way to meet people, stay up to date with friends and show the world what you're up to in real-time.

Read More ...
---
VideoMach 5.13.0
VideoMach is a powerful multimedia converter useful for many everyday tasks.

Read More ...
---
Snapseed for Android / iOS 2.0.89987581
Snapseed is the only photo app you'll want to use every day. It makes any photograph extraordinary with a fun, high-quality photo experience right at your fingertips.

Read More ...
---
WordPress for Mac 4.1.2
State-of-the-art semantic personal publishing platform with a focus on aesthetics, web standards, and usability.

Read More ...
---
AnTuTu Benchmark for Android 5.7
AnTuTu Benchmark is Android Benchmarking tool.

Read More ...
---
File Manager HD on Android 3.2.3
Best tablet optimized file manager on Honeycomb! High definition(1280x800) with fresh UI design and user friendly functions! Special optimization for tablets and certified on Honeycomb! Enjoy it!

Read More ...
---
Google Chrome Beta for Windows 43.0.2357.37
Google Chrome's development is high-paced and here is the browser's latest beta.

Read More ...
---
Vine for Android / iOS 3.2.3
See and share short looping videos on Android and iPhone.

Read More ...
---
doubleTwist Player for Android 2.6.2
Are you tired of using multiple apps for things that your iPod could do out of the box? Download doubleTwist Player and get the best all-in-one music, podcast, radio, video & sync app.

Read More ...
---
Google Chrome Beta for Mac 43.0.2357.37
Google Chrome runs web pages and applications with lightning speed.

Read More ...
---
Pinterest for Android 4.5.3
Pinterest is a tool to find your inspiration and share it with others. Use it to collect things you love, organize and plan important projects, and more.

Read More ...
---
WinPatrol 33.5.2015.7
Detects attacks and violations of your computer environment.

Read More ...
---
Google Chrome Beta for Linux 43.0.2357.37
Google Chrome runs web pages and applications with lightning speed.

Read More ...
---
ModernMix 1.21
ModernMix is a revolutionary new program that lets you run Windows 8 "Modern" apps in a window on the desktop.

Read More ...
---
POP Peeper 4.0.1
Email notifier that runs in the Windows task bar and alerts you when you have new email on any of account.

Read More ...
---
Available Tags:
Valve
,
his
,
Apple
,
HP
,
wireless
,
security
,
USB
,
Windows
,
Adobe
,
Mac
,
Mozilla
,
Firefox
,
Android
,
Skype
,
iOS
,
Google
,
Chrome
,
Linux
,