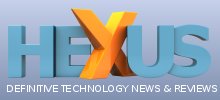 AMD Radeon Software 16.4.2 offers full support for Thunderbolt 3 eGFX

AMD XConnect feature allows hot-plugging Radeon graphics cards in TB3 enclosures.

Read More ...
---
Gaming Laptop Survey: Win a Gigabyte P57W

Complete a short survey on gaming laptops and you'll be in with a chance of winning one!

Read More ...
---
Romero and Carmack launch Blackroom FPS on Kickstarter

Pitched as "a varied and violent shooter that harkens back to classic FPS play".

Read More ...
---
Review: Asus MG248Q

FreeSync and a high refresh rate for £250.

Read More ...
---
Samsung will start 10nm LPP chip production later this year

South Korean firm thinks it has a good lead, ahead of its competitors.

Read More ...
---
ZOTAC has made a Mobile VR PC backpack

An HTC Vive or Oculus Rift HMD can be powered by this SFF PC backpack.

Read More ...
---
Gearbox confirms Borderlands 3 is next game on its development list

Borderlands 3 content will be teased in Battleborn DLC Easter eggs.

Read More ...
---
Report: AMD to revive Project Quantum with Zen CPU, Vega GPU

These choice components would provide a desirable all-AMD solution.

Read More ...
---
Photo shows Nvidia Pascal GP104-400 GPU with GDDR5X

Key components of the GeForce GTX 1080.

Read More ...
---
Available Tags:
AMD
,
Radeon
,
Thunderbolt
,
Gaming
,
Gigabyte
,
Asus
,
Samsung
,
ZOTAC
,
GPU
,
Nvidia
,