MWC 2016: Google just made the tablet the ultimate museum piece
Quite often we find ourselves staring down at our phone while exploring museums, frantically Googling topics to try and learn more about what I'm looking at.
Little plaques to the side of an exhibit never give enough information to truly explain what we're seeing and we wish there was something to help educate us further. Thankfully,
Project Tango
is here to help.
Google's indoor mapping tool has been around as a concept for quite some time now, but in partnership with Lenovo the company has finally installed it in its first public location.
We were lucky enough to be shown Project Tango working its magic at the Museu Nacional d'Art de Catalunya in Barcelona – and we can safely say, this is going to change the way you visit museums. At first you may think using a tablet will only distract from the education of museums, but in fact Tango can enhance it.
We were rather skeptical when walking into the first exhibit. That feeling continued when we had to calibrate the tablet by waving it round the room.
That involves spinning in circles for a few moments to let cameras and sensors on the back of the Dev Kit slate work out exactly where you're stood. From there it will then place you on the map and instruct you where to go first.
Project Tango doesn't use GPS; all the indoor navigation features are run through the camera technology on the back of the device, and that's why the Dev Kit tablet is so thick right now.
Locating the tablet only took a few moments, then Project Tango showed us where all the exhibits sat. This means you can separate the wheat from the chaff easier and just walk right up to that piece of artwork you'd like to see. There's no more having to search around for that one educational hit.
What we'd like to see next is a review system where visitors can provide a rating or comment on exhibits, and recommend the top picks for those short on time who just want to see the highlights.
Right now, Project Tango can navigate you where you want to go. For example, we chose a painting about a two minute walk through the museum, tapped on it and it set us on the trail.
Walking through windy corridors and complicated exhibits, the tech knew exactly where we were at all times and made sure we didn't bump into any walls or priceless art.
There are two modes for navigation right now. One with a simple floor plan, easiest for finding the exhibits you want to see, and another through the camera which generates an AR trail on the floor for you to follow.
If you walk the wrong way through the museum it'll automatically calibrate the next best route and send you on your way.
When we were nearing the chosen exhibit, a little pop up tells you where to stand to get the best view. Then there was a notification to say we had arrived, and we were told to point the tablet at the exhibit itself.
Our first port of call was the epic Battle of Tétouan by Marià Fortuny. This painting takes up an entire wall in Barcelona's largest museum. It's huge, and depicts a part of the Spanish-Moroccan war of the 1800s.
This is where Project Tango will change how we learn in museums. Points of interest in the artwork itself are highlighted by the program.
If you press on these you'll then get a little explanation sharing information about what you've seen, allowing you to learn more about the artwork itself.
It means rather than reading a small plaque, there are dynamic pictures and more information to help you fully appreciate the piece.
One of the highlights is how easy this system is to implement for the museums. All it requires is someone to walk through the museum one way and go back through exactly the same route but the opposite way to create the map. If Project Tango is using a 180-degree lens, that's all you need to grab the footage.
From there it's just a case of data entry to show what and where the exhibits are as well as adding in more information about the art.
A Google spokesperson said the intention is for museums to initially hand tablets out to guests when they walk in the door, much like places do with audio guides already.
However, as the technology required for Tango works its way into standard smartphones and tablets, museums can begin to phase those tablets out and allow visitors to use their own devices in the years to come.
It's sure to better engage children, while teaching them more effectively about what they're seeing.
There's a lot of room for growth too. Keeping children engaged can sometimes be a struggle in these sort of attractions - so why not implement games within Project Tango?
Imagine a treasure hunt through the museum, which also teaches children at the same time - all through Project Tango.
Google representatives spoke about how having this tech on your phone camera will allow you to walk into a store and track down an item without having to ask for directions from staff. Google may see Project Tango as a wider technology with the focus on retail elements, but this is where it will be most useful.
There's no reason to think that museums wouldn't want to drop audio headsets in favor of Project Tango. Especially when tablets are available on the cheap and Tango will be so easy to set up.
In a time when you can explore The British Museum through Google Maps, it's clear that museums want to adopt new technology and become part of the twenty first century. This is the way they can do it.

Read More ...
---
What to do when your website becomes too successful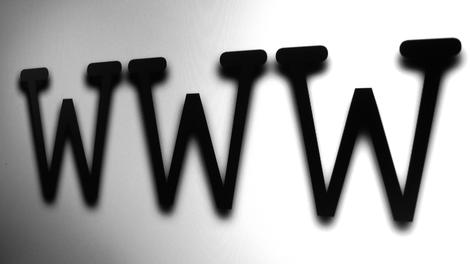 Introduction and monitoring the situation
"Build it and they will come", as the saying goes, and this mantra is repeated to many companies that have built websites. However, for some, a
website
can become too successful and groan under the weight of traffic.
This sounds like a nice problem to have, but if it means your customers are having a poor experience when the servers can't cope, action is necessary.
"While large traffic spikes are something most website owners don't need to worry about, it can and does happen – such as after a successful newsletter, popular article or viral video," says Karl Mendez, managing director at CWCS Managed Hosting.
"However, if a web server is overloaded and causes temporary disruption, it can do more harm than good for business. After all, online users expect websites to load quickly and, if they don't, they'll (more likely than not) go elsewhere."
This strain can happen around holiday time or other special events. The run-up to Christmas is an obvious example but other times of year can catch out website owners.
"Popular consumer events such as
Black Friday
are a prime example of when retail websites that see too much success in one go struggle to manage," says John Beechen, head of managed services at Salmon.
"As a result, websites can experience outages, slow browsing due to degradation in site loading times, and on retail sites queues that are implemented to cope with the high volumes can cause frustration for customers."
Monitoring the situation
It is all too easy to blame lots of users, but often problems are caused by not addressing issues before they manifest as the traffic increases.
Paul Griffiths, technical director at Riverbed Technology, says that website failures are often a result of a number of
network performance
issues, such as poor change management or simply lack of capacity on the hosting platform.
"If a company doesn't have the monitoring and diagnostics systems in place to detect where the issues lie, it can take much longer to resolve and have the website back online as normal," he says.
In today's competitive environment, it's vital for a digital business to ensure that its website can scale in-line with the company's growth, or the firm can quickly become a victim of its own success. There are a number of key steps that businesses can take in order to do so, according to Michael Allen, Solutions vice president at Dynatrace.
"Load testing is key amongst these measures, enabling businesses to see how the website will perform under heavy traffic before it hits," he says.
This is becoming critical, as
research
has shown that application delays and failures during high demand periods directly affect revenue and brand reputation – 75% of all smartphone/tablet users will abandon a mobile site or app that is buggy, slow or prone to crashes, whilst 42% will complain on
social media
about a poor online experience.
"However, it's also important to continuously monitor website performance and maintain real-time visibility into the end-user experience. This will enable businesses to intervene in the event that users begin to experience difficulties, reducing abandonment rates and potentially lost revenues," adds Allen.
Capacity and the cloud
Capacity planning
Another way for firms to ensure their websites are up to the job is by the use of capacity planning tools that help in preparation for peaks and troughs in demand on designated national shopping days such as Black Friday and Cyber Monday.
"Add in the layers of complexity driven by mobile consumers, and many organisations are finding that applying advanced operational analytics to their capacity planning – using real data as the basis for building contingency plans – gives them the confidence needed when making fundamental decisions to support peaks in demand," says Peter Duffy, CTO at Sumerian.
Duffy says there is no reason why companies and customers alike should continue to suffer due to outages caused by poor IT capacity planning.
"Companies need to be ready to support growth, and in the age of online retailing, that all begins with knowing exactly what capacity headroom they have available, and having the ability to model different scenarios of increased demand on existing and hypothetical infrastructure. This enables them to know exactly how much traffic they will be able to cope with, and plan accordingly," he says.
Clouding the issue
Mendez says that some firms should take advantage of
cloud
load balancing. He says this enables traffic to be distributed across multiple virtual cloud servers that are within the same data centre, or across multiple data centres for additional redundancy. "A load balanced cloud means web hosting can be extremely robust and flexible, increasing the reliability – and therefore the user experience – even as a website grows."
Another way to avoid putting pressure on the system is to let someone else take the heat and use a content delivery network (CDN), with queuing systems being used like a safety valve.
"These redirect visitors to a third-party website until the main site has the capacity to deal with them," says Alex Painter, website performance consultant for NCC Group. "Instead of a blank screen or error message, visitors get meaningful feedback while they wait. This is good for delivering a relatively seamless experience and also reduces the extent to which traffic problems are exacerbated by frustrated users hitting the refresh button."
Some outages are inevitable, but if a business takes steps to test and optimise its site, the firm can at least take some comfort in the knowledge that it wasn't the architect of its own demise.

Read More ...
---
Now there's a working BB-8 droid made completely out of LEGO
Say the words "Star Wars", "droids" and "LEGO" in the same sentence and you have our attention almost immediately: which is why we're keen to see this amateur brick-building project become an official toy.
A working BB-8 droid has been built entirely from existing LEGO parts by a couple of keen fans and it's now being showcased
on the LEGO Ideas portal
. If it attracts 10,000 supporters (it's up to 2,103 at the time of writing) then it gets passed on to LEGO for consideration as a new set.
YouTube : https://www.youtube.com/watch?v=QKCkOAETxBE
There's no motor inside as of yet but you can see BB-8 go through its moves on top of a customised "desert base station" that would be part of the set. LEGO weights, magnets and attachable arms are all included in the creation.
We've already seen Sphero release
an official BB-8 toy
, and Spin Master has
plans for a larger version
, but this is the first droid replica you can actually build yourself. If you want to make it a mass-produced reality, you'd better get voting.

Read More ...
---
Updated: iPhone 5SE release date, news and rumors
iPhone 5SE release date, news and rumours
Update:
We've recently heard that Apple might have changed the name of the upcoming phone
once more
to the iPhone SE. What's more, Apple's event to unveil the phone is likely happening the week of March 21, and not on March 15, as was previously reported.
Whatever Apple is going to call the new device, it's likely readying the iPhone for next month, according to the latest rumors, ditching the iPhone 6C, 5E and potentially, even the 5SE names and typical September release date.
Below is what we know about this less expensive handset that's said to be in production and has seemingly been caught on camera.
Apple hosted its annual iPhone launch on September 9, 2015, and while the main rumors suggesting the
iPhone 6S
and
iPhone 6S Plus
would be announced held true, we had heard rumblings that we'd see three iPhone models released this year.
The iPhone 6C has been long rumored, ever since the launch of the original "budget" iPhone model in 2013. While the
iPhone 5C
was designed purely as a more affordable iPhone, the iPhone 6C is likely to have more to differentiate it, with a smaller screen than either of the 6S models.
However, it was not to be, as Apple's 2015 event came and went, delivering on the iPhone 6S and iPhone 6S Plus, but no mention at all of a cheaper iPhone.
Does that mean the iPhone 6C dream is all but dead? Will this year be all about the iPhone 7C? Well not quite. All the rumors point toward it being called the
iPhone 5SE
as well. Catchy name, eh?
Currently the only way to get an iPhone with a 4-inch screen is to buy the aged
iPhone 5S
or iPhone 5C, the latter of which is already discontinued, so a future iPhone C model would likely be aimed both at those who want to save some money and those who want to save some pocket space.
Cut to the chase
What is it? The replacement to the iPhone 5C
When is it out? Likely March 22, 2016
What will it cost? Around US$500 (£340, AU$690)
iPhone 5SE release date
Early rumors suggested the iPhone 5SE
would launch alongside
the iPhone 6S and 6S Plus, but alas that was not the case.
Instead, it'll arrive next month at an unconfirmed Apple event
the week of March 21
, according to the latest leaks, with a keynote likely scheduled for March 22. This is a week after earlier reports indicated Apple was planning a product unveil for
March 15
. It's set to appear next to a new iPad and new
Apple Watch
bands.
Back this theory up, the iPhone 5SE was tipped for a 2016 launch, with IHS analyst Kevin Wang
predicting
a release date of mid-2016. Meanwhile
anonymous Foxconn employees
(the firm that actually builds iPhones) have been quoted saying the iPhone 5SE could by ready as early as this month.
Another rumor suggests Apple may launch the iPhone 5SE alongside the
Apple Watch 2
, or maybe just some new bands, at
an event in March
, which has been given a further boost after a roadmap from China Mobile suggest we'd see an iPhone 7C release date
in April 2016
, although it's more likely to be called the iPhone 5SE.
According to Nikkei
the iPhone 5SE is already in production and will launch this spring, so March is possible. We're still taking all these rumors with a pinch of salt though as it's unlike Apple to announce a phone earlier than September. That said, it may free up Apple to put all the focus on the iPhone 7 and iPhone 7 Plus when it launches in September next year.
iPhone 5SE news and rumors
Several different
sources
have
spoken
of an iPhone 5SE, though there are still some
voices of dissent
.
When it does arrive it may have a lot in common with the iPhone 5, as a
recent leaked image
purports to show it alongside the iPhone 5, sporting a similar shape and design, albeit with rounder edges and Touch ID.
However it's not totally clear what material the iPhone 5SE is made from in that image and it could well be more like the iPhone 5C in style, especially as there's talk and
even an image
of a plastic shell.
If it does launch with a plastic body then there's no doubt that it will be cheaper than Apple's flagship phones, though how much cheaper remains to be seen.
Apple might even have leaked them phone itself
, with a weird render showing an iPhone 5C-a-like bearing the unmistakeable TouchID button in the picture - but that seems a bit early for a phone that we won't see until November, so let's chalk that one up to a glitch in the matrix.
The iPhone 5SE may also have been caught on video. A clip shared by MICGADGET and supposedly filmed inside Foxconn reportedly shows the phone. However to our minds it looks a little larger than 4 inches and it has exactly the same design as the iPhone 6S, so we're not convinced that it isn't just Apple's latest flagship masquerading as a lower end phone.
YouTube : https://www.youtube.com/watch?v=p8la5yjlPcs
That video aside, the iPhone 5SE is largely expected to look a lot like either the iPhone 5C or the iPhone 5, but it could have
ever so slightly curved screen edges
, like the iPhone 6 does.
It may also share some specs with the
iPhone 6
, as it's
rumored
that the colorful handset will ship with an A8 processor, though while that's at the high end now bear in mind that the iPhone 6S will almost certainly have a newer, faster chip, marking the iPhone 5SE out as a lower end phone.
It's also rumored to have NFC and Touch ID, which could mean Apple Pay support, and of course if it launches this year it will run
iOS 9
or
iOS 10
.
China Mobile appears to have
shed more light on the 5SE specs
, with roadmap details apparently revealing a 4-inch 1136 x 640 display, A9 processor, 2GB of RAM, 8MP camera, Touch ID and three colour options - gold, silver and black.
Another
spec listing
points to an A8 processor, 1GB of RAM, a 4.0-inch screen and 16 or 64GB of storage. Though it's not clear whether this is the iPhone 5SE in all but name or something else entirely.
A February
report
points to the iPhone 5SE having an A9 processor, just as the iPhone 6S does. There may also be some bad news though - it's possible Apple has dropped the iPhone 5SE all together.
Analysts at Cowen & Company
noticed clues
in the supply chain that suggested the iPhone 5SE was in production but bizarrely a few days later the clues disappeared. The same analysts then speculated that the phone wouldn't launch and Apple had axed it due to a worry it'll eat into current model sales.
We've got our fingers crossed they're wrong - and they very much could be - but it's also important to note they know what they're talking about and it could be bad news for the cheaper iPhone option.
There are still many glimmers of hope though, and a Digitimes report claims it sources say the iPhone 5SE is still
very much on its way
, but it'll break ranks from Apple's usual annual release cycle and instead show its face during the second quarter of 2016.
This is backed up by IHS analyst Kevin Wang who predicts
a mid-2016 release
for the 4-inch iPhone 5SE.
What we want to see
1. Touch ID
While the
iPhone 5S
has Touch ID, the
iPhone 5C
(which launched alongside it) doesn't. Two years on it's unlikely that Apple would keep it out of the iPhone 5SE, but it is a worry, especially as the phone is likely to be positioned as a budget alternative to the
iPhone 6S
.
We really, really hope that doesn't happen though, as it's one of the best recent iPhone features and not having it would severely limit the iPhone 5SE appeal. Thankfully its inclusion has already been rumored.
2. A powerful processor
As a budget device we don't expect the iPhone 5SE to match the iPhone 6S, but we hope it comes close, especially as it's likely to be the best 4-inch iPhone around.
Buyers who want a smaller phone shouldn't be overly penalised on specs so we'd like to see high-end performance from the iPhone 5SE. Current rumors point to it packing the same chip as the iPhone 6, which should just about cut it.
3. A 4.0-inch screen
While it's expected that the iPhone 5SE will have a 4.0-inch screen it's not actually confirmed, but we really hope it does.
If Apple only released one iPhone size we'd want it to be the now standard 4.7-inch model, but choice is always good and we'd wager there are many Apple fans who were disappointed by the move to larger screens, so a new model with a small screen would be much appreciated.
4. A more affordable price
While the iPhone 5C was designed to be a comparatively budget option it wasn't and even now still isn't particularly cheap.
So we'd like to see the iPhone 5SE be truly affordable. Perhaps not entry-level, but with a mid-range price of around £300/$400/AU$500.
5. A more premium design
One of the cost cutting measures employed with the iPhone 5C was to replace the premium metal and glass builds of other iPhone models with a colourful plastic shell.
It's a solid, well-built phone, but it undeniably looks far less premium or stylish than other Apple handsets.
We'd love to see Apple not skimp on the build materials with the iPhone 5SE. Of course it's very unlikely that we'll get both a premium build and a lower price, but we can dream.
6. A slim build
Given that the iPhone 5SE will likely be more compact than the iPhone 6S it would be great if Apple went all out and made it simmer too, so it's truly as pocket friendly as possible.
The iPhone 5C is 9mm thick, but we'd like to see the iPhone 5SE drop down to around 6.9mm thick like the iPhone 6.
7. Plenty of storage
The iPhone 5C was initially sold in several storage sizes, but it's now just available in a near useless 8GB model.
Given that Apple doesn't allow for expandable storage 16GB is the absolute minimum that we consider acceptable and even that's pushing it these days. So hopefully the iPhone 5SE will be available with a range of storage capacities and if 32GB was the smallest we wouldn't complain.
8. Better battery life
The iPhone 5C has respectable battery life, but it's still a phone you'll be charging every night, so we'd like to see the iPhone 5SE have longer life.
Very few phones last as long as we'd like, but we've seen from the likes of the
Sony Xperia Z3 Compact
that two days is possible, so we want to see that from the iPhone 5SE.

Read More ...
---
You may see the iPhone SE on this new launch date
Apple's event to unveil a new batch of products, including the smaller
iPhone SE
, won't be until later in the month of March, according to new reports.
An event for the date of March 15
has been widely expected
, however sources speaking with
Re/code
say the event will actually be held the week of March 21.
The most likely day then for a keynote is Tuesday, March 22, though sources didn't go so far as to pin it on that date. Apple loves Tuesday launch events, almost as much it loves hiding 9:41 AM in its official product photos.
Backing all of this up, Korean site
UnderKG
earlier reported Apple has asked employees to keep their calendars open between March 21 - March 23, as noted by
AppleInsider
.
What to expect from Apple
To recap: no event on March 15 as the likely product reveal will go down a week later.
It's not clear if this was Apple's plan all along, or it revised the schedule for some reason. Perhaps it needed more time to figure out how it will sell its new iPhone
two days after launch
?
Whenever Apple holds the event that will, per usual, capture the world's attention (or at least, the tech world's), it's expected to unveil a new 4-inch iPhone, a new iPad and another batch of
Apple Watch
bands.
Apple's smaller handset is expected to look like the
iPhone 5S
, have the innards of the
iPhone 6S
, and
possibly be called
the iPhone SE. Its tablet, meanwhile, was initially thought to be the
iPad Air 3
, but new
reports
indicate it will actually be a smaller
iPad Pro
.
Whatever Apple unveils, we'll be right there to be bring you the latest.

Read More ...
---
HTC could be planning a mobile VR headset too
Virtual reality tech had a huge part to play at this year's
Mobile World Congress
in Barcelona, and HTC was leading the charge with the Vive headset it's been developing with Valve (and which you can
pre-order on Monday
).
It seems PC-powered, fully immersive virtual reality might not be HTC's only VR project: it's also thinking about smartphone-powered VR, something along the lines of the
Gear VR
or the new
LG 360 VR
.
Headsets like the
HTC Vive
and the
Oculus Rift
are more powerful and offer a more fluid VR experience, but the cut-down mobile versions have the advantage of being portable and cable-free.
HTC talking sense
Speaking to TechCrunch
, Drew Bamford of HTC Creative Labs said "it would make sense" for HTC to "work on more kinds of VR products, and products that unite our phone business and our VR business", though he didn't confirm HTC was working on its own version of the Gear VR.
Samsung is making good use of its mobile VR headset, developed with the help of Oculus: anyone who pre-orders
one of its new 2016 flagships
will get a free Gear VR included in the bundle.
LG has now joined Samsung with its own lightweight LG G5-compatible VR headset, so don't be surprised to see HTC follow suit in the near future. Chances are the next device would be a lot cheaper than the $799 ticket price (roughly £575 or AU$1,120) of the full-fat Vive.

Read More ...
---
Gotta debunk 'em all! The Pokemon rumors and urban legends we all fell for
Introduction
It was in a time when you'd sooner ask your friend than Ask Jeeves. A time when Google was a meaningless word, unless you were talking about an actual 'googol', and unchecked rumours spread through the schoolyard like wildfire
One interesting point about the first Pokemon games, Red, Blue and Green, is that that creator Satoshi Tajiri attributed part of their success to some of the myths that surrounded them, particularly those involving the legendary Pokemon Mew. But of course, most of the rumours were lies. Filthy, filthy lies.
From Mew to Pikablu, to hidden gardens and secret button combinations, there were countless urban legends - and many of us, myself included, fell for them like suckers.
Today, video games are dissected in hours, their secrets unraveled overnight for our voyeuristic enjoyment. Myths cannot live for very long in the internet age.
So to celebrate 20 years since the release of Pokemon Red and Green in Japan (Blue would follow several months after) we've gathered some of the biggest urban legends from way back when. We also asked Reddit's Pokemon board to contribute some of their own memories.
Though we've attempted to debunk as many of these myths as possible, there remain a couple we may never get to the bottom of...
Bill had a secret garden
No, not in the Bruce Springsteen sense of the term. One rumour claimed that Bill, the architect of the sole computer system on which the entire Pokemon world apparently depended on, had a secret garden. The contents of this garden varied depending on which kid at school you'd spoken to, as did the method of accessing it.
Some people said the garden held the mysterious Pikablu (an early name for the Pokemon Marill - we'll come to that later). Others said this was where the starter Pokemon - Charmander, Squirtle and Bulbasaur - roamed in abundance. Some reckoned you could even catch Togepi here.
But it was all tosh. In fact, I got into Bill's "secret" garden and there was nary a Pokemon to be seen. Given, my method involved using a cheat cartridge to bypass the fence at the side of his house, rather than collecting all three Eevee evolutions and then speaking to Bill or whatever it was I was supposed to do.
Either way, all lies.
Holding Down + B helped you catch Pokemon
HelloImDr3w: "Still to this day I swear holding down+b as the ball closes helps (make sure you press as hard as you can!)"
20 years later there's no evidence that this actually worked, and yet while putting this feature together I learned that many people still swear by it today. That includes several close friends who I consider to be intelligent, rational people.
It became received wisdom that holding both the Down and B buttons (or some other combination) when throwing a Pokeball would increase your chances of catching the Pokemon. The fact that the method varied between the people who swore by it - and yet all of them allegedly worked - should be enough to tell you it was all in our heads. And yet, even though I know this, I
still
do it. I guess the superstition has just become habit.
Pikablu
SteakShack69: "I heard so much about an obscure Pokemon dubbed 'Pikablu'. Back then, people thought it was an evolution for Raichu, or that it was a secret legendary, or this was a 'Shiny' Pikachu. Now, it is known as Marill."
Not long after the release of Pokemon Blue/Red, one of my closest friends, who I trusted dearly, told me that she had caught a "Pikablu". Of course, she had some ridiculous excuse as to why she couldn't show me this mythical Pokemon, but swore she obtained it by beating the Elite Four fifty times. Apparently, on the fiftieth time of defeating the champion, Professor Oak announced that he was "bored of doing this" and instead took my friend to a mysterious Pokemon garden where Pikablu could be caught.
And this is why I have trust issues. Pikablu didn't exist, yet so many people were convinced the mystery creature was hidden in the game. The rumour started when a blue water mouse Pokemon (later revealed to be Marill), showed up in an anime short in Japan in 1998, more than a year before Japan got Pokemon Gold and Silver. This convinced a lot of people that Game Freak had hidden the mysterious blue Pokemon somewhere in the game - and everyone had a story about how you could obtain it. Bill's garden. Beating the Elite Four 50 times. Something something Pokemon Heaven blah blah.
All, sadly, a bunch of Pokelies.
MissingNo
One of the few items on the list that's 100% legit, MissingNo is by far one of the most famous video game glitches of all time. Performing a particular set of actions in the original Pokemon games would trigger the appearance of MissingNo, an unofficial glitch Pokemon, on the shore of Cinnabar island.
So what was it? The clue is in the name. MissingNo, which stands for 'Missing Number', is indexed as Pokemon number 000; while it technically "existed", it wasn't an official creature, usually taking the form of a bunch of scrambled pixels.
When players would encounter a random battle, the game would assign values to a wild Pokemon in a data buffer, but due to a mistake the Cinnabar Island shore didn't actually do this and instead pulled the information from the last location the player visited. To trigger the appearance of MissingNo, the player would first have to go through the old man's Pokemon-catching tutorial, which assigned the player's name in the data buffer. Then, if the player immediately travelled to the Cinnabar Island shore, the game would try to pull the hexadecimal values of their name only to detect they did not match that of a Pokemon, and instead spat out a glitch: MissingNo.
After encountering MissingNo, the player's sixth listed item would usually multiply, hence many people referring to this as the "Infinite Rare Candies cheat". But MissingNo could also bring about a number of damaging effects, one of which scrambled the final Hall of Fame data. MissingNo could be caught - it acted like a fully functioning Pokemon - but doing so caused a few other mishaps, such as messing up the player's sprite.
You could find Mew hiding under a truck
HelloImDr3w: "Oh man. I remember hearing so many about Mew. From him being under the truck to having to beat the elite 4 a certain number of times (100?) after which someone in game gave you a ticket to 'heaven' where Mew was."
The Mew-under-the-truck theory was unrelenting, and you can understand why. When you visited the SS Anne early in the game there was a truck in the docks, hidden just outside of view. You couldn't actually reach - or even see - this truck without using the Hidden Move Surf which you didn't obtain until later in the game. Plus, once you'd completed the SS Anne section of the game, the boat would sail away and you would be prevented from entering the harbour ever again.
It was possible to trade Pokemon with a friend and received a monster with Surf, meaning you could have swam over to the far side of the harbour and discovered this random truck, but 99% of players wouldn't be able to/know to do so - so why the hell was it even there?
The question gave birth to a rumour that the legendary Pokemon Mew was hiding beneath the truck. Again, there were variations on this: some said you had to use the move Strength to push the truck out of the way in order to reveal Mew; some said you had to use a key card; others claimed it could only be budged by a level 99 Machamp. Yeah, sure thing pal.
None of these worked, but to this day the truck's placement remains a mystery. It actually made a return in the remakes, Fire Red and Leaf Green, with Mew still nowhere to be found.
However...
Mew was in the game somewhere
It's true! You could catch Mew - no cheat card or link cable exploits required - but the real method of doing so didn't spread until long after the games were released.
Technically it was a glitch, the result of manipulating index numbers, but nonetheless you'd come out the other side with the most coveted of all Pokemon at the time. The procedure involved the player having a Pokemon with the HM Fly and performing a number of steps to bring about the encounter. You can read the exact method
here
.
There were some hidden Pokemon in the grass
FPHdidnothingwrong: "Wild starters in the grass outside pallet town. Always tried to find a way through the wall because no one would trade away their starter."
XyDz: "Definitely the "wild starters" in the un-reachable grass around Pallet."
We were taken for fools. This was another one I used the cheat cartridge to test, using the walk-through-walls glitch to hop the fence - only for the game to crash.
Lavender Town's music caused suicides
It's fitting that some of the theories regarding the ghostly graveyard of Lavender Town refuse to die even today. I still feel a mixture of dread and sadness when I hear that eerie music.
Lavender Town was the perfect storm of creepy. First, there was this:
YouTube : www.youtube.com/watch?v=-sOadAaGiq4
Then there was the big reveal that happened when you visited this town: Pokemon can die.
That's right, one day Ash's Pikachu is going to slip into eternal darkness and, after a halfhearted resuscitation attempt by the nurses at the Pokemon Centre, will be pronounced dead. There'll be a burial. Ash will cry. Squirtle will attempt to comfort him. That's the circle of life, kids, and your precious Pokemon are no exception.
But back to the music, the source of what is easily the creepiest and probably best-known myth about this town. The story goes that, when Pokemon was first released in Japan, there was a spike in teen suicides that became linked to the binaural beats in the Lavender Town music. The legend said that the music was changed after the causal link was found, hence it was harmless by the time the game arrived in the West.
You can read more about all of the supposed "cases"
here
.
While it's definitely not true, to this day some people are convinced that the music was changed after launch, but claim it was done because certain tones were so high pitched that they damaged the Game Boy speakers. You'll find a number of "original" versions of the music floating around online, but as far as I can tell there is absolutely no evidence that these are legitimate.
Still, you go visit Lavender Town today and tell me it's not as creepy as it ever was.
You killed your rival's Raticate
One trope of the Pokemon games sees you battling your rival at various stages of your adventure. When you fought him in Lavender Town in the first games, something odd happened: one of his Pokemon disappeared.
This was strange considering your rival's other Pokemon remained the same (albeit evolved) through the game, but between the time you battled him on the SS Anne and the confrontation at Lavender Town's Pokemon Tower, his Raticate vanished.
That the second battle took place at a Pokemon graveyard has led some people believe he had just buried his now-missing Raticate. The story goes that after your battle on the SS Anne, your rival tried to hurry to a Pokemon Centre to save his Pokemon, but couldn't make it in time due to all of the commotion aboard the boat.
The story fits, but then there's nothing else to suggest there's any truth to it. For one, your rival makes reference to anything like this taking place.
There's a place called Charizard Island
"Look Chris, I don't care if you say your uncle works at Nintendo and can get me to Charizard Island if I lend you my Game Boy for a week. Go away and annoy someone else."
And a few others courtesy of Reddit
Mrs_Saturn:
"The rumor in my school was there was a hard to find character who would only say 'I love magikarp'. If you talked to him enough times, he would trade you a mew for a magikarp. And if you competed the whole pokedex, bill would open an area behind his house where you could catch togepi and marill... I was pretty disappointed when I only got a certificate."
xXFlavorsXx:
"Another evolution of charizard, had to be lvl 70 holding an item called charcoal (before it became an actual item later on) then give it a rare candy, the description of it looks exactly like mega charizard y"
buttercupisevil2:
"I remember one like, talk to mewtwo and immediately turn your gameboy off and on and do this 100 times and the next time you talk to mewtwo it'll become mewthree."
eddmario:
"Charcolt, Rainer, and Sapsaur, which were gotten by using a Mist stone on Charizard, Blastoise, and Venusaur."

Read More ...
---
Opinion: Pokemon, why did you get so complicated?
Remember those heady times when Pokemon was so simple you could play it on a calculator? Ah, those were the days. In fact, remember calculators? Ah yes, those were the days indeed.
I used to think that I would never get old, that I would always understand the younger generation and modern technology because I grew up with it all. But there's one thing I feel that I've lost touch with: Pokemon.
Pokemon got complicated. I'm not sure exactly when it happened, and I'm not saying Red and Blue were the peak of the series - that was probably Gold or Ruby, mostly because I just really liked my starter Pokemon back then. And although I do think the recent Pokemon games are good in their own way, there was a beautiful simplicity in some of the earlier games that they miss.
Why can't I now help but worry about EV and IV stats? Why can't I just beat the Elite Four with my starter Pokemon, a bird I've had since the beginning, some random creatures I think are cute, and a tonne of potions? What do you mean I have to have a Shy Tyranitar and a Curious Rhyhorn?
Mewtwo can evolve now? What the hell is the Pokerus? Are you telling me my Charmander has an STD?
I understand that Pokemon can be a very competitive, intense and strategic game while also being a game in which I get to name bunch of fluffy animals things like 'Butts' and 'Cakehole', but it must be a little overwhelming for new players coming to the franchise.
I once went to a Pokemon tournament hosted by Johnny Vegas where he and I bonded over the fact that the large group of 11-15 year-olds seemed to just inherently understand the complicated stuff that goes on behind those console screens while we stood back, baffled but impressed. I sort of wanted to ask them what they knew about premium bonds or PPI just to get the upper hand, but I didn't.
So yes, sometimes I wonder if nothing has changed and actually I'm just looking back on my childhood with nostalgia goggles, but then I see things like Mega Evolutions and realise I can't be alone in thinking that things have got a bit out of hand. Did you know that there are now over 700 different monsters? If I mentioned Bastiodon would you know if I was talking about a Pokemon or a hip new indie band? Me neither.
Don't get me wrong, later games have brought some cool new features - the weather cycle, the day/night cycle, condition-based evolutions (within limits) - all good ideas that make the world seem more real and engaging. But it feels like some have also made the game unnecessarily more difficult. Why am I feeding my Feebas poffins to raise its beauty stat just so it can evolve when I should be blowing my money in the casino like a normal functioning adult of the Pokemon world?
So here's my proposal for the next generation of games: just strip it back a bit. I'm cool with the way the Pokemon games look now. Very pretty. Very colourful. The 3D is a nice touch. But let's stop churning out new creatures like God on a tight deadline. For the developers to add 100 new species each generation seemed like an unnecessarily difficult challenge, so 72 in X and Y was a welcome compromise - but even 50 would surely suffice. It also makes the Pokemon Professors look incompetent. Oh, you only just noticed 500 new species just flapping around the land? How the hell did you get the title 'Pokemon Professor' in the first place?
Sure, maybe keep some of the cuter new Pokemon, the ones that don't look like Digimon cast-offs. Have you seen Cinccino and Sylveon? Yeah, they can stay. But Diggersby? What the hell happened there? The improved dialogue and more in-depth plots are good too, but Mega Evolutions? Blast off. Fairy type? Go away.
Call me an out of touch old grump, but am I the only one who'd like the next set of Pokemon games rein it in again just a bit?

Read More ...
---
Here are the specs you can expect from Apple's new 4-inch iPhone
We've already heard
a ton of rumours
around Apple's upcoming 4-inch handset - now expected to be
called the iPhone SE
- but well-known KGI analyst Ming-Chi Kuo has added some more fuel to the fire this weekend with a report distributed to investors.
He says the new iPhone SE will have an A9 processor (
like the iPhone 6S
), a 12-megapixel camera and NFC support for all your Apple Pay needs. Kuo also suggests the latest Live Photos technology is going to be included and that the handset will feature a slightly curved glass display.
Price-wise the analyst says expect to pay around US$400-500 for the new handset (that's roughly £290-360 or AU$205-255). If true that would make it significantly cheaper than the top-end phones, though Kuo did also say
the iPhone 5S
would be getting a price cut as well.
Would I lie to you?
Is it true though? Kuo tends to know more than most about what's happening behind the scenes of Apple's supply chain but he's by no means infallible. We'd add his predictions to the 'probable' pile but nothing's certain until it's confirmed by Apple.
Kuo also reckons Apple is in line to shift some 37 million units of the new 4-inch iPhone SEs and the old 4-inch iPhone 5S during 2016, though the latter handset will make up the bulk of those sales, Kuo says.
Apple is strongly tipped to be holding a media event in March to unveil the new handset alongside
a smaller version of the iPad Pro
. We might also see
new Apple Watch bands
too - and as always we'll bring you the news as soon as it happens.

Read More ...
---
Review: Acer Predator G3
Introduction and design
Acer's revamped gaming systems mark a renewed focus on high-end performance from the global firm. Machines like the G3-710 bear the new Predator brand alongside some of the most outlandish design we've seen for ages. But can it help the G3 beat the competition to the title of
best gaming PC
?
The G3's plastic facade looks like it's taken inspiration from a tank track: the front is based around a huge angled section and decorated with smaller sections featuring lined, patterned areas. It's a little less loud than the
Predator G6
that it launched with, but it still makes for an eye-catching chassis.
Two of the patterned sections swing open – one holds the DVD drive and the other an empty hard disk bay – and a third serves up USB and audio jacks. Acer's Predator logo is front-and-centre, and the power button glows red.
On the inside
The G3 looks the part, but its interior is disappointing. It's made from unpainted, flimsy metal, and there's not much room to grow – one hard disk bay and the front-facing 3.5-inch bay, two memory slots, a couple of PCI-E x1 sockets and one vacant SATA port.
It's untidy, too: cables are left to hang in the middle of the case with only the most rudimentary attempts made to tie them down. The processor is topped by an underwhelming cooler, the graphics card is small, and the motherboard is an ugly shade of green.
The interior is a minor concern, as most people won't upgrade this PC and opening the case voids the warranty, but it's still worth a mention.
Peripheral matters
Unlike most gaming PCs, the G3 includes a
gaming keyboard
and a
gaming mouse
. They're both Predator-branded, but the quality is inconsistent.
The mouse is better. Its two main buttons have the sort of snap and light touch we expect from big-brand gaming rodents, and it's got thumb buttons and a DPI switcher. Those buttons aren't bad, either – a little too soft, but that's it. This mouse is easily good enough for gaming.
The keyboard is mixed. Its buttons don't have the snap or firm feedback of proper mechanical gaming units – they're softer and less defined. The unit has media buttons and a Game button, but at its core it's not as good as the mechanical units favoured by serious players.
Specifications and performance
The key graphical component is the Radeon R7 360, which is the most modest consumer card in AMD's current range – everything else from lower down the range is OEM-only.
The R7 360 is made from a core called Tobago, but that's based on Bonaire Pro – a core that traces its lineage back to the R7 260 and, before then, the Radeon HD 7790 from 2013. It's a venerable part with 768 stream processors, a 1,050MHz core and 2GB of dedicated memory.
It's paired with a Core i5-6400 processor. It's another mid-range chip: four cores, but no Hyper-Threading or unlocked multiplier for overclocking. It uses the 14nm Skylake architecture and it's clocked to 2.7GHz, with a potential 3.3GHz Turbo Boost peak.
This is backed up by 8GB of 2,133MHz memory, which is the bare minimum for a gaming PC these days. The final key component is the 1TB hard disk – that's enough space, but it won't be as quick as an SSD.
Spec sheet
Here is the Acer Predator G3-710 configuration sent to techradar for review:
CPU: 2.7GHz Intel Core i5-6400 processor (Quad-core, 6MB cache, up to 3.3GHz with Turbo Boost)
Graphics: AMD Radeon R7 360 (2GB GDDR5 RAM)
RAM: 8GB DDR4 (2,133MHz)
Storage: 1TB 7,200rpm hard disk
Optical Drive: DVD writer
Connectivity: Gigabit Ethernet, Bluetooth 4.0, Dual-band 802.11ac Wi-Fi
Operating System: Windows 10 64-bit
Power Supply: 500W
Ports: Front: 2 x USB 3, x 2 audio. Rear: 4 x USB 3, 2 x USB 2, 3 x audio
Size: 198 x 510 x 412mm (W x D x H)
Warranty: 1yr RTB
Performance
This $1,028 (£700 in the UK, AU$1,417) gaming machine is designed for 1080p playback at quality levels seen on consoles – or perhaps at slightly higher graphical settings, depending on the game. It's got the power to handle those kinds of resolutions, but don't expect 1440p playback out of this machine unless you drop quality levels.
Elsewhere, it's business as usual. The Core i5 processor will have the grunt for most home tasks from web browsing to light photo editing, and the 8GB of memory is plenty.
Benchmarks
Here's how the Dell XPS 15 performed in
our suite of benchmark tests
:
3DMark: Cloud Gate: 12,944; Sky Diver: 11,364; Fire Strike: 3502
Cinebench R15: CPU: 520 points; Graphics: 103 fps
PCMark 8 (Home Test): 4,215
GeekBench: 3106 (single-core); 9,966 (multi-core)
Middle Earth: Shadow of Mordor: 32 fps (1080p, Ultra); 75 fps (1080p, Low)
GTA V: 39 fps (1080p, Very High); 92 fps (1080p, Medium)
The Predator G3's best result came in Grand Theft Auto V, where it averaged 39 fps with the game running at its Very High settings – and it was only one frame slower when tasked with Bioshock Infinite at Ultra graphics levels.
The G3 hit 32 fps in Middle Earth: Shadow of Mordor, and was one frame slower in Metro: Last Light. Both of those games were running with their Ultra graphics settings.
It's clear that this machine will handle the vast majority of games at 1080p and with high-end graphical settings. That means the G3 runs at higher quality levels than the consoles.
It's not bad in application benchmarks, either. Its Cinebench result of 520cb is reasonable, and its pace of 4,215 in the PCMark 8 Home test is enough to keep home and lighter work applications running smoothly.
The Acer Predator G3 delivered these benchmarks while keeping the heat and noise down. The processor and graphics card's peak temperatures of 71°C and 80°C are no cause for concern, and the G3 kept the noise down – it was almost silent when idling and barely any louder when playing games.
In other areas, though, the budget bites. The hard disk's read and write speeds of 126MB/s and 124MB/s are sluggish – poor for a platter-based drive, and several times slower than even a cheap SSD. The Acer's boot and game loading times will suffer.
Keep it local?
The G3 is a big-brand PC sold through the high-street, and that comes with caveats – most notably that there are smaller British and American companies producing far better gaming PCs.
We looked up £700 (around $971, or AUS$1,362) machines from UK firms Chillblast, Overclockers and Scan, and they're all better than the G3 in several key departments. One of them has an overclocked Core i5 processor, and another has AMD's Radeon R9 380
graphics card
.
It's the same story on the other side of the Atlantic. With this machine pitching in at just over a thousand bucks, CyberPower sells a $955 (£766, around AU$1,410) desktop called the Z170 with a Core i7-6700K CPU, GTX 950 graphics and faster memory. For slightly more, Digital Storm's Vanquish 5 system has a Core i5-6500 chip, a Samsung SSD and a VR-capable GTX 970 with 4GB of video memory for $1,155 (around £832, or AUS$1,620).
Some have SSDs, others have hybrid hard disks, and all have more versatile motherboards and enclosures. They all have longer warranties – the bare minimum here is a two-year deal – and that warranty isn't voided by opening the case.
Verdict
Acer set out to build a 1080p gaming desktop with the Predator G3-710, and it's fulfilled that brief. The R7 360 bounded through games at 1080p with settings turned up high – it's not going to struggle with any current game.
The tank-track facade looks striking and is sturdy, and Acer adds value by including good-looking peripherals.
We liked
The Radeon graphics card is a sensible choice, and it's a fine 1080p chip, plus it's affordable enough to fit inside this system without driving the price up.
The processor is good, too – it uses Intel's latest architecture to deliver solid performance without bottlenecking the graphics card.
The case looks bold and has decent connectivity, and there's Wi-Fi on the inside. The peripheral highlight, meanwhile, is the mouse: it's got plenty of snappy buttons and fast, precise movement.
We disliked
This system might play 1080p games without problems, but it's hindered in many other key areas.
The memory is the bare minimum for this kind of machine, and the hard disk is slow. Everything connects to a motherboard that's got limited upgrade potential and an ugly, underwhelming design.
The case looks reasonable from the front but it's bare metal on the inside, with little upgrade room, and it's untidy throughout.
It's also undeniable that the $1,028 (£700 in the UK, AU$1,417) used on this machine would go further elsewhere. PCs from smaller firms will have better components in almost every category, better enclosures and more generous warranties.
Final verdict
The Acer Predator G3 fulfils its remit as a 1080p gaming machine, and that's fine if the primary motivation for buying a PC is that it'll handle single-screen gaming and look striking while doing it.
Look beyond the shelves of PC World, though, and this machine has big problems. Many of the G3's components are underwhelming, the case is untidy and lacking in features, and its one-year warranty isn't particularly generous.
Britain's boutique PC builders all offer systems with more power, panache and future-proofing.

Read More ...
---
What's the best mobile card payment reader for your business?
Introduction and payment choices
Business is now transacted on the move. According to the latest figures from the UK Cards Association, total spending on payment cards in November 2015 reached £53.2 billion (around $75 billion, or AU$103 billion), with rises partly attributable to the impact of
Black Friday
and Cyber Monday.
Richard Koch, head of policy at the UK Cards Association, said: "Making a
contactless payment
is fast, easy and secure. With so many retailers now accepting this technology, we are sure consumers will continue to vote with their wallets and use contactless cards as their preferred way to pay."
There is no doubt that the success of contactless payments is heralding a new era of mobile commerce. Consumers want to pay quickly and conveniently, which today means using their smartphones.
"While we're excited to see consumers saying they expect to triple their weekly spend using mobile payments over the next five years, we at Visa think those numbers could be rather conservative and that the actual adoption rate will be much higher," commented Jeremy Nicholds, executive director for Mobile, Visa Europe.
He added: "This is particularly true when you look at the growth in contactless usage, which saw European usage grow by two times and spend grow by three times over the last 12 months."
For SMBs, offering the right payment methods has always been a vital component of their businesses. With more consumers wanting to buy on the move, ensuring your business has the right mobile payment methods on offer is a commercial imperative that can't be ignored.
Payment choices
The smartphone and tablet have not only delivered a mobile
digital wallet
to consumers, but this technology can also be used by your business to enhance its payment systems. With the addition of some low-cost hardware coupled with an app, it is possible to turn a smartphone or tablet into a fully functional payment device.
VeriFone commented: "As retailers look to engage with today's more mobile-orientated convenience-focused consumers, most accept that multimedia, touchscreens, self-service mobile and tablet-based retail platforms are all now crucial to their long-term success."
According to PayPal, in the UK alone, 14 million adults regularly shop via mobile, and consumers will spend £2.5 billion (around $3.5 billion, or AU$5 billion) shopping on their mobiles in 2016 – a growth of 42% year-on-year.
Developing a mobile POS (Point of Sale) system for your business isn't complex. At the moment there are a number of options to choose from including:
Worth the outlay?
One of the concerns that all businesses have is the cost of these new payment systems, and whether this is actually worth the outlay. What is clear is that consumers are forcing the issue and demanding these new payment systems. Those businesses that stay ahead of the payment wave will be the winners.
Cost of course will vary between suppliers. The card-reading device that is either a standalone terminal or one that connects to a smartphone or tablet can cost between £29 for the basic device from iZettle, to around a hundred pounds for other hardware.
The ongoing costs will be determined by the level of sales that you will put through the systems. PayPal for instance has quite a complex payment fee structure, but generally your business would pay 3.4% plus 20p per transaction, which can fall to as low as 1.9% plus 20p for larger payment volumes.
Turning to iZettle, it uses what is called a 'Smart Rate' payment system, which begins at 2.75%. A business taking £5,000 in card payments with iZettle during one month will have a Smart Rate of 1.92%, saving them £41. A business that processes £13,000 in monthly sales will get a Smart Rate of 1.5%, saving £162.
Needs, costs and maintenance
Making decisions
With so many mobile payment options to choose from, selecting the one to adopt for your business is a matter you should approach carefully. Follow these steps to find the perfect mobile payment solution for your business:
1. Assess your customers' needs
If you are unsure which type of mobile payment system your customers would prefer – ask them! Polling your customer base will reveal how they shop and therefore which platform your business needs to adopt.
2. Talk to your bank
The banks of course have a close working relationship with all the payment providers. Speak to them about which systems they recommend to interface with your existing merchant account, and which ones provide the fastest payment methods, as you don't want to have to wait long periods before a mobile payment is credited to your account.
3. Consider all the costs
Look closely at the payments that your business takes at the moment. To get a clear idea of costs, you need to assess the number of transactions your business is likely to process with your new mobile payment system.
4. Trial the services
Once you have a shortlist of potential payment providers, you now need to test these in your real business. Assess how your customers adopt the systems, but also look at your payment workflow and the back office support you have to do.
5. Support and maintenance
When things go wrong how efficient is the mobile payment provider at resolving your problems? It's important that your business is fully supported across the payment methods it chooses to offer to its customers.
6. POS integration
Just having a payment method that attaches to a smartphone or tablet is all well and good, but how does this technology connect to other POS systems? Look for high levels of integration that will enable your business to expand its systems in the future.
Conclusion
VeriFone concludes: "Thanks to new developments in technology, innovation will play an increasingly powerful role in retail strategy. For the consumer, these new platforms will bring the allure of greater convenience and better service – everything from electronic wallets on a mobile phone to the opportunity to easily cash in rewards and discounts electronically.
"For retailers, where image, promotions, seasonal pull and loyalty are important, new mobile and POS devices and applications will drive footfall with smart apps and engaging new services."
For most businesses, providing more mobile payment methods in-store or when on the move is going to be a big part of their future. Backed by existing payment infrastructures that themselves have tried and tested security, your business can adopt mobile payment methods today, ensuring you are ready to ride the wave of the new payments revolution.

Read More ...
---
Opinion: The last thing we need is a trend towards episodic gaming
Episodic gaming trends
Game developers love a good trend. These design tropes, from radio towers to open-worlds brimming with pointless collectible ephemera, have informed the themes, styles and phases of each gaming generation.
And - for better or for worse - have defined the trends of the generations that followed.
Since games development is osmotic by nature, with ideas bleeding from one franchise to another, it should be no surprise to see the populist ideas of today creeping across the franchises we know and love. It's just the nature of the industry, one idea seeding another elsewhere.
But not every genre-defining, unit-shifting template works for every other genre.
Tell me a tale
The episodic template, which has helped in part to make Telltale Games' output so successful in both critical reception and commercial sales, is one such in-vogue release setup. So much so that the means of releasing content in a TV-esque series of instalments has become synonymous with the likes of The Walking Dead, The Wolf Among Us and Tales from the Borderlands.
The same setup worked for Dontnod's exquisite Life Is Strange as well, but that series (much like Telltale's catalogue) was built from the ground up with intermittent content in mind.
Both are based on slow, dialogue-driven experiences that place the focus firmly back on story and character development; again, feeding back into the TV tropes that informed it in the first place.
The thing is, the episodic nature of The Walking Dead, et al doesn't represent the X-factor that made these games so popular.
Telltale have been making episodic games for years - the difference between its poor treatment of the Jurassic Park franchise and its use of Game Of Throne licence comes down to a greater and more careful reverence for the right characters at the right time.
So why have other developers been shoehorning the concept into genres that don't suit it?
Capcom tried an episodic approach to the inexplicable (and rather dull) Resi sequel, Resident Evil: Revelations 2. The setup didn't suit the franchise one jot, or the genre at all for that matter, with only the shift between characters providing any sort of justification for splitting the game into separate chapters.
Evil intentions
Games with less conventional systems and stories, such as D4: Dark Dreams Don't Die and Dreamfall Chapters (a brilliant series, by the way - go check it out), are far better suited to the episodic release cycle, but these games also raise another rather pandemic issue: protracted development times.
For some studios, the idea of releasing content in waves might sound attractive thanks to the additional time it offers to finish and polish the remainder of the game, but there's a dangerous precedent to be had in extending an already time consuming process.
Take the
new incarnation of the Hitman franchise
, due for release next month.
Back when Io Interactive announced the Hitman series would be going 'episodic' with missions released over time until an eventual physical collection release, the response was unsurprisingly muted. Yes, fans wanted an antidote to the enclosed design decision of 2012's Absolution, pining for the open options of 2006's Blood Money, but a mission by mission release schedule?
Io has defended the decision, describing Hitman (new games instalments are too cool for subtitles) as more of a, "platform," than a traditional episodic game. The fragmented release schedule would enable the Danish studio to use each release to test and refine coming missions based on user feedback and behaviours.
Taking the hit
By shying away from the true open-world setup many fans had been pining for (something akin to Metal Gear Solid 5's open, emergent world was the dream) and focusing on larger individual contracts (essentially combining DNA from Bloody Money and Absolution) Io is able to split its game into composite parts but the approach still doesn't feel warranted or necessary.
If anything, it feels like less like the adoption of a new presentation style and more of a byproduct of games development lead times struggling to meet the ever-shrinking calendar of release schedules.
Let's not forget that Hitman was due for release at the beginning of December last year and was summarily delayed until March to give Io enough time to ready the game for launch. And that's only the first episode of the game.
"These few extra months will mean we can add more to the launch content of the game, more than we had originally planned, and then follow with a tighter frequency of updates, which ultimately will create a better game for everyone," commented the developer at the time of the delay announcement.
Io is a fine studio, and Hitman (judging from the Beta at the very least) will no doubt be another memorable slice of assassination simulation, but applying the intermittent release cycle to a triple-A action game simply doesn't fit.
Bigger teams, more complex systems, longer QA test phases equal longer lead times - and just as this can lead to tired, watered down annual instalments (an issue that's led Ubi to potentially halt the annual release of Assassin's Creed), so it can exacerbate the pressures of finishing a game on this scale.
We have to take the studio on its word that Hitman's episodic release schedule will arrive on time over the coming months, but considering the game is likely to get bigger and more complicated as it progresses through its non-linear set missions, the potential for its development to stretch further and further into the year remains a concern.
While some studios will genuinely want to try new things and present content to gamers in new and interesting formats, the drip-feeding technique feels too easy to abuse and shouldn't be taken as the answer to a problem that doesn't even exist.

Read More ...
---
In Depth: Nintendo NX: Everything we know about Nintendo's new mystery console
The path to the NeXt Nintendo system
Update:
The Nintendo NX looks like it will launch in 2016 and, if a new leak is to be believed, will launch with a
next-gen version of The Legend of Zelda
. A NeoGAF user by the name of
Trevelyan9999
claims to have obtained marketing documents that confirm both rumors. It's unclear how legitimate the documents in question are, however, the user correctly predicted the launch of two new Pokemon games, Pokemon Sun and Moon, a day before they were officially announced by Nintendo.
Original article below...
The Nintendo NX will be unlike any console the company has on the market, according to new Nintendo President Tatsumi Kmishima. In one of his first major public interviews since transitioning to President of Nintendo, Kimishima
opened up about the Nintendo NX
to Time's Matt Peckham.
"As far as NX goes, I've said it's different and obviously a new experience," Kimishima said. "That being said, I can assure you we're not building the next version of Wii or Wii U. It's something unique and different. It's something where we have to move away from those platforms in order to make it something that will appeal to our consumer base."
Distilled, that means there's going to be a new console from the house of Mario and that it's going to come sooner rather than later.
There's good reason for the expediency: while Sony (and to a lesser extent, Microsoft) can potentially match their earlier successes with their latest batch of consoles, the Wii U will almost definitely go down in history as Nintendo's worst-selling console.
Just how dire is Nintendo's need to jump ship on the Wii U? It's currently sitting at around 10 million units sold, and even a new Legend of Zelda game won't likely double system sales to the point where it can match the GameCube's near 22-million sales mark, let alone the Wii's 100 million unit high-bar.
While the big N has been tight-lipped about what the NX will bring to the market, even going so far as to say more won't be revealed until next year, examining the successes and failures of the Wii U and exploring Nintendo's 30 years of console-publishing history can shed light on what we're to expect from the NX.
What we know so far:
The path to the NeXt Nintendo system
Nintendo's greatest successes were due to the company taking its biggest risks. Its top-selling portable was the
Nintendo DS
, a portable console with a second, touch-enabled screen that many scoffed at before it revolutionized handheld gaming.
Likewise, the original
Wii
far outpaced every previous TV-tethered system, and it did so by treading its own path, eschewing the standard controls with a revolutionary motion-controlled setup that some competitors are still attempting to mimic.
If Nintendo wants to see the NX succeed it'll need to etch these lessons into memory. Should it follow in the footsteps of the 3DS or Wii U, however, all hope may be lost.
The Nintendo 3DS originally stumbled, and Wii U has outright failed is truly differentiating themselves from their direct predecessors. Both assumed that the previous generation's record-breaking install base wanted more of the same, so they both came with extensive backwards compatibility and names that recalled the previous generation.
The 3DS only broke out of its funk after drastically dropping its price while also debuting a new Zelda and 3D Mario game. The same might be in-store for the Wii U, though the reveal of the NX means its clock is ticking.
How will the NX be different?
For the NX, a new control method is in the works after the Wii U's controller/touch-screen hybrid failed to inspire widespread developer support.
Nintendo President Satoru Iwata even said as much when first announcing the console, saying it will incorporate a "brand-new concept." When you take into account the other major change Nintendo revealed during that same event (a commitment to develop smartphone games), Nintendo's 25-year-old dual-pronged strategy of leaning on both a portable and home console could come to a close this decade. Even though the 3DS is currently Nintendo's saving grace, developing a games-only portable device is becoming more and more of a risk in this day and age.
Ever since the release of the GameCube Nintendo has consistently had the least-powerful system on the market. Given how much stock Sony and Microsoft put into creating cutting-edge tech, that's not likely to change. They've done touchscreens, they've done motion-controls ... heck, Nintendo was doing VR two decades ago, so what's the next possible realm to tackle?
With the NX, it's possible Nintendo could create a console-portable hybrid. The Wii U dipped its toe in letting users take their games on the go by letting them play on a Gamepad as long as they were in proximity to a Wii U console. But if Nintendo creates an
Xbox One
/
PS4
-level system that you can take on the go, then you're playing with power.
What does the NX need to succeed?
If I had to pick one thing? Better launch games.
The
Nintendo DS
was the rare exception to the rule that successful Nintendo consoles debut with an all-new Mario or Zelda game (remakes and 2D Mario retreads don't count). Nintendo was smart to hedge its bets and shift development of Twilight Princess to both its old and new hardware, and it could do the same with the NX to maximize exposure of the next Zelda game.
Super Mario 64, Super Mario Sunshine, and Super Mario Galaxy were amongst the highest-profile releases for their respective Nintendo consoles, and there's no surer bet to launch a Nintendo console alongside than an all-new Mario game. If a game with a name "Super Mario Universe" debuted the same day as a new Nintendo console, the hordes of lapsed Nintendo fans could likely return to the fold.
However, Wii Sports and Wii Fit proved that Nintendo doesn't need to (and perhaps shouldn't) lean on a new IP to become a smash hit if new tech is impressive enough. If Nintendo creates a console-portable hybrid and can come up with a simple concept that encourages players to both take the tech on the go and tether it to a TV, a good pack-in game can offer proof to the casual crowd, while the launch day Mario or Zelda game will capture the hardcore.
Nintendo NX price will be a major factor
In addition to their unclear identities and unexciting launch slates, high initial price tags were the biggest roadblock for Nintendo's most recent portable and home consoles.
For the NX to succeed at launch, it needs to be the cheapest video game hardware on the market, and by a large margin. Whether it's due to creating the next control innovation or breaking tradition by selling hardware at a loss, you can rest assured Nintendo won't bungle launch pricing for a third consecutive console.
Nintendo's previous generation of consoles, the DS and
Wii
, gained traction by launching at $150 and $250 (£99.99 and £179.99) respectively, so whether it's focused on dominating your living room or your public transportation commute, Nintendo knows where the sweet spot lays for pricing its consoles.
When will we see it?
Given Nintendo's history of teasing, revealing and releasing consoles, a holiday 2016 release for the Nintendo NX is likely. Just look at Nintendo's track record.
The
Wii U
was first teased ahead of E3 2011 and debuted in 2012. The 3DS was first announced in early 2010, a year before it came out. The DS was teased in 2003 and revealed in 2004. The Wii is the rare exception because it was teased at E3 2004, shown for the first time a year later, and released over a year after that.
We're hoping for a big reveal just before E3 in June this year, but a massive announcement event at the world's biggest games show wouldn't be a bad thing either. Desperate times call for desperate measures, after all.
The continually-shrinking portable landscape has led to Nintendo's first major third-party game development, and the Wii U's poor sales performance has likely sped up the NX's timeline.
The Wii U's lifespan can't extend another two years with the severe lack of third-party support, so it's not unreasonable to expect this system's lifespan to be cut off at four years. If anything, a 2016 release may finally move Nintendo out of the way of the
PlayStation 5
and
Next Xbox
releases, truly differentiating Nintendo from the masses. And if we've learned anything, Nintendo does best when it separates from the pack.

Read More ...
---
Nintendo NX could arrive later this year with a special Zelda in tow
Following a leak that ultimately predicted
Pokémon Sun and Moon
, details on Nintendo's new console and the next Zelda game may have also slipped.
As seen in a
NeoGAF post
earlier this week by user
Trevelyan9999
, the
Nintendo NX
may debut this holiday, along with its own version of the new Legend of Zelda already announced for the Wii U.
Normally, posts claiming to have the inside scoop at Nintendo tend to be as erroneous as they are frequent. However, Trevelyan did predict today's Pokémon news days ahead of schedule, giving the NX and Zelda info some potential legitimacy.
Trevelyan called out a "Pokémon 20th Anniversary game" releasing this holiday, codenamed "Niji," as noted by
Kotaku
.
The very same codename wound up in the media assets used for the newly announced Pokémon Sun and Pokémon Moon - a Pokémon game due out this holiday
in celebration of the franchise's 20 years
.
The steadily creeping approach of the NX isn't the only thing that excites us: news on the upcoming entry in the Zelda franchise has been suspiciously AWOL, leaving us to worry if the open-world adventure was put on ice.
Should this leak be on the money, the new Zelda game will release in a similar fashion as The Legend of Zelda: Twilight Princess did back in 2006, where it released on both the past-gen GameCube and its successor, the Wii.
That all said, the leak could still turn out to be a load of hooey that got lucky once. However, as we approach the official reveal of the NX, we wouldn't be surprised if Nintendo confirms the holiday release of its shiny new system alongside the new Zelda game.

Read More ...
---
San Bernardino police chief: 'good chance' there's nothing of value on that iPhone
The chief of police for San Bernardino is speaking out on the locked iPhone linked to the terrorist attack in his city, and what he revealed may surprise some.
Chief Jarrod Burguan, who is involved with the investigation into the mass shooting, said in an interview with
NPR
that there may not be any useful information on the iPhone 5C used by one of the attackers.
"I'll be honest with you, I think that there is a reasonably good chance that there is nothing of any value on the phone," Burguan said.
However, despite this view, he said it's still important to check the phone's data, adding "maybe there was some information on there that would lead to a larger plot or larger network."
"This is an effort to leave no stone unturned in the investigation," he explained further. "To allow this phone to sit there, and not make an effort to get the information or the data that may be inside of that phone is simply not fair to the victims or the families."
Another layer
Burguan's comments come as the fight between Apple and the US government intensifies in the courts and in the arena of public opinion.
On Thursday, Apple filed a
motion
to have an FBI court order demanding it create a special software to unlock the iPhone thrown out. It comes after a Department of Justice
motion
last week seeking to force Apple to comply with the FBI's demands.
Apple contends the security of "hundreds of millions of individuals around the globe" would be in jeopardy if it created the tool and that it would set a troubling precedent. The FBI and DOJ counter that the software is only for one phone and could be destroyed after it's used.
Burguan's statement that there's a chance the iPhone holds nothing of value aligns with previous Apple assertions that the FBI hasn't shown it knows the device holds anything worthwhile. But he also clearly sides with the agency in wanting to gather as much information as possible.
Representatives from Apple and the FBI are
set to testify
before a Congressional hearing on encryption next week.

Read More ...
---
Yes, you can game in the back of a BMW 7-series
Executive sedans are engineered for extreme lavishness. BMW recently sent techradar a 750i, which rang in with a price tag of $130,000 (over 80,000 pounds similarly configured or starting at AU$306,692) to review.
The biggest highlight of the car was the executive lounge seating package, which practically turned the back seat area into a mobile lounge, complete with a reclining rear passenger side seat, rear-seat entertainment (RSE) and rear massaging seats.
The rear-seat entertainment system included a pair of 9.2-inch LCD displays with a Blu-ray player, USB input, Miracast connectivity and HDMI input. I quickly disregarded the Blu-ray player, because dealing with a bunch of discs in a car is annoying.
The USB input can play MKV movie files off a USB flash drive, but if you're a tech geek like me, this isn't hardcore enough. That brings me to Miracast, which I was excited to test out.
Annoyingly, Google removed official Miracast support from Android 6.0, so I had to root my
Nexus 6
and modify the build.prop file to enable it. It worked and I was able to mirror my phone screen to the two RSE and front infotainment display.
My next test was to use my
Dell XPS 13 (Skylake)
laptop to achieve the ultimate in-car productivity system. The goal was to
use Miracast
and HDMI to extend the Windows 10 desktop to the RSE displays and have triple monitors. Unfortunately, the plan failed, not to BMW's fault, it was Dell's.
The Broadcom 802.11ac Wi-Fi adapter Dell installs in all it's 13-inch Ultrabook doesn't pair with Miracast. It would detect the display but had issues completing the connection. Short of swapping out the wireless card, it seems impossible to connect the display wirelessly.
After giving up on my grand in-car triple display ambitions, I wanted something more than the RSE system offers, but easily concealable. This brought me to the
latest Intel Compute Stick
with a Cherrytrail Atom X5-8300 processor. It was small enough to fit into the center console and energy-efficient to run on power drawn through the Blu-ray player's USB port.
To keep the number of protruding dongles to a minimum, I chose a Logitech K830 home theater PC keyboard and paired it with the
Compute Stick
using Bluetooth. From there, I loaded up Steam and Age of Empires III and laid siege to the virtual world from the back of the BMW.
I did encounter some problems with the rear seat in lounge mode, though. The 9.2-inch screen was fine when the front passenger seat was in it's normal, upright position. In lounge mode, the front passenger seat moves as far forward as possible, allowing you to slouch back and relax. However, the screen is attached to the front seat, so it's like trying to watch and control an iPad sitting on the coffee table from a recliner.
The fix was easy enough, I just had to return the front passenger seat to its normal position and continued to play through a couple levels of the campaign mode. Since Age of Empires III is fairly old, it ran perfectly fine with high quality graphics settings at the RSE's native 720p resolution.
Now if only BMW would add two HDM inputs for independent video sources on each screen, so I could plug in two Compute Stick and have an in-car skirmish match...

Read More ...
---
Interview: Why Ex Machina's visual effects will stun you in their simplicity
This isn't Star Wars
With Oscars weekend upon us, we have the nominated flicks on our minds, and one standout film in particular. No, it isn't The Revenant.
Ex Machina, an independent film with a small cast, is up for the Academy Award for Best Visual Effects. It's going against big blockbusters Star Wars: The Force Awakens, The Martian, Mad Max: Fury Road and The Revenant, though it stands as good a chance as any of winning.
To discuss its stunning visual effects, whether we should be scared of artificial intelligence (AI) and the role virtual reality already plays in storytelling, I chatted with Ex Machina's visual effects (VFX) supervisor, Andrew Whitehurst, who may go home with a golden statue on Sunday night along with his fellow nominees Mark Ardington, Sara Bennett and Paul Norris.
Whitehurst, who's worked on big-scale films like Troy, Charlie and the Chocolate Factory, and Harry Potter and the Order of the Phoenix, believes that, even as VFX has matured over the last decade to be a fundamental part of production rather than an afterthought, the industry is being pulled in two directions.
"The blockbusters continue to get bigger and brasher, and people love them for it. So, massive films, with huge crews and stellar budgets, will continue for the foreseeable future. I think that's widely appreciated, though," he says. "What perhaps many cinema goers don't notice is that more lower budget, less spectacle-heavy films are making much greater use of VFX."
Films like Ex Machina. By most accounts, the film stands apart when compared to the other VFX nominees. It's smaller in scale than Star Wars: The Force Awakens and The Revenant, and quieter than Mad Max: Fury Road, or even The Martian. It's visual effects, though stunning, aren't delivered as heart-pounding spectacles.
"I found it interesting when seeing the showreels cut together to promote the [Academy] awards that they don't really know what to do with Ex Machina, because it has no wham-bam moments that work well in a quick cut reel," Whitehurst says.
"Ex Machina's power comes from the long shots and the tension built up by the pace of the editing. It's unusual for VFX to be used in that context, and it was very challenging, as there's nowhere to hide, but when viewed as a whole it packs a real punch."
A different type of challenge
Directed by Alex Garland, the film, which is also nominated for Best Original Screenplay, follows Caleb Smith (Domhnall Gleeson), who's invited by his employer, eccentric billionaire Nathan Bateman (Oscar Isaac), to administer the Turing test to a humanoid android with AI named Ava (Alicia Vikander).
Ex Machina consists of little more than four characters, featuring long, still moments of conversations, typically between no more than two characters at a time.
Whitehurst reveals that the biggest challenge for his team at VFX firm Double Negative was turning an actress into an android and copying Vikander's subtle movements to create her character's robotic elements.
"Alicia, who trained as a dancer, is extraordinarily graceful and elegant in her movement, and sometimes Ava doesn't seem to be moving at all, just standing, talking with Caleb," he explains.
"You might imagine that this would be easy to copy, but it turns out that no one is ever truly standing still: there are always tiny, subtle movements, and it's these that are especially hard to copy because they are so delicate."
The shots were also longer than usual, Whitehurst says, at least by modern movie standards – at around eight seconds, adding to the complexity.
"Most of the work in the film you know has to be an effect, but I think the extent of the work sometimes passes people by," Whitehurst says.
He points to the scene wherein Ava dresses herself. It required the VFX team to not only create the parts that made up Ava's body, but also add CG clothing that could be seen through sections of the robotic limbs.
"We had to create the inside of her stockings and dress," he says, "and animate them to perfectly match the photographed real clothing."
Lead image credit:
Double Negative
Green screens, AI and storytelling with VR
Perhaps surprisingly for a film that tells the story of a robot with a human appearance, one that required a lot of continuous VFX presence whenever Ava was featured on screen, Ex Machina was shot without ever using a green screen.
"The practical reason was that, because Ex Machina was shot in such a short period of time (six weeks), we were shooting between 15 and 25 set-ups every day," Whitehurst says.
Lighting a green screen would take time, which they didn't have the luxury of.
"Secondly, because the film is made up of intimate scenes of dialogue between the characters, it was of the utmost importance that everyone on set could get into a groove, and it is my experience that as soon as you put a green screen up, everyone starts behaving a bit oddly. They just have this effect on cast and crew, so [to] keep the mood on set, we did away with green screen."
Looking at the VFX work in films made by his fellow nominees in the same category, Whitehurst says Mad Max blew his mind.
"It was such a glorious pop-art kinetic extravaganza. I felt like I'd been punched in the face solidly for two hours, and I loved it."
"VFX that make me feel something are what excite me most, and I left the cinema after Mad Max on a total high," he continues. "It was terrific."
Having worked on Ex Machina, with so much of his focus on Ava, who (
spoiler alert
) turns against her creator and cruelly abandons Smith, we had to ask Whitehurst his thoughts on whether we should worry about a future filled with AI.
"Perhaps, in as much as we should have a concern about any entity with intelligence and agency," he replies. "I am far more worried about human intelligence though, or rather the lack of it. I think people are far more dangerous than machines."
However, in terms of technologies being developed for storytelling, he's excited for the possibilities of VR.
"VR is a medium that we, as a culture, don't really understand yet. We don't know how, or even if, it should be a storytelling medium," he says.
"The first time you try VR that works and you get the sense of presence, of being somewhere other than your physical location, is tremendously powerful. To me, this is the most exciting area of technology-driven visual art."

Read More ...
---
Updated: The best Xbox One games - this generation's must-play titles
Introduction
Microsoft's
Xbox One
console is over two years old now, but in terms of this generation's lifespan it's only really just getting into its stride.
That maturing development process is ably shown by the outstanding games now available to the unashamedly VCR-looking machine and also by Microsoft's show-stopping event at this year's
E3
.
So if you've got an Xbox One and want to know what the must-play games are for this generation then look no further, we've got you covered.
But let us know what you think. Are there some blockbusters you think need to be on the list? Are there some hidden gems that you feel are missing out?
Hit us up in the comments.
1. Ori and the Blind Forest
You'd have to be blind to miss this indie fantasy stunner
A top-class graduate of the "Metroidvania" school of action-adventure design, in which an enormous world gradually opens up as you unlock new abilities, Ori is the kind of experience you show a reactionary relative who thinks "videogame art" is a contradiction in terms.
There's the world, to start with - a dreamlike maze of canted-over trunks, thorny caverns and sunlit glades – but it's not just a question of blissful visuals. Ori is a crisp, empowering platformer, with a main character who learns to scurry up surfaces and ricochet away from projectiles, like a spacecraft "sling-shotting" around a planet.
The combat grates after a while, and there are annoying run-the-gauntlet sequences, but this is otherwise one of the generation's finest new IPs on any console.
See the best Ori and the Blind Forest deals
2. Rise of the Tomb Raider
The name of the game is freedom in Lara's latest sprawling outing
Despite being the sequel to a prequel about the young life of the Lara Croft, this still feels like a Tomb Raider game that has grown up. The reboot which saw a brave new direction for the franchise seemed a lot of the time to be little more than a bit of light Uncharted cosplay, but Rise is a far more accomplished game.
There's now a genuine open world which feels like there is always something to do, and something more than just harvesting up collectibles in exchange for a light dusting of XP. There are also tombs. Yes, that might seem a fatuous thing to say given the name, but the previous game gave them short shrift. In Rise though they are deeper and more plentiful. Rise also has one of the best narratives of any Tomb Raider game, penned again by Rhianna Pratchett, it's sometimes rather poignant.
So come on, ditch Fallout 4's wasteland for a while and give Lara some love.
See the best Rise of the Tomb Raider deals
3. Forza Horizon 2
The open road has never seemed more inviting than in Playground's festival of racing
Ever the happy-go-lucky off-roader to Forza Motorsport's sternly authentic simulation, the Horizon series' debut on Xbox One gives you a jaw-dropping play environment with hardly any civilian traffic to worry about – a mix of South France and Italy that's enlivened by dynamic weather and lighting (the engine actually simulates how light is distorted by passage through a 3D atmosphere).
Your goals are simple: accept quests in any order, unlock new cars, force other drivers to eat your dust. The game's 30 fps performance isn't genre-best, and players of the original may feel a sense of deja vu, but this is first-rate automotive entertainment on the whole.
See the best Forza Horizon 2 deals
4. Fallout 4
The homecoming we've waited seven years for
All things considered, this is one of the best games Bethesda has made. It ticks all the boxes: a massive, detail-oriented open-world; still-fantastic tenets of looting and shooting; a story filled with intriguing side quests and subplots that feel like they matter; and of course a classic soundtrack that brings it all to life. In many ways it's the game we've been waiting for since Fallout 3 steered the series away from its top-down role-playing roots. Not only is the world itself wider, but the plot is better, and more digestible, than any of the games before it. There's still a sense of mystery about what's happening but you no longer have to dig forever and a day through terminals to piece it together.
Welcome home, stranger.
See the best Fallout 4 deals
5. Dragon Age: Inquisition
"Our weapons are fear, surprise, ruthless efficiency and gigantic sidequests."
Inquisition is the proverbial RPG banquet - a 200-hour array of quests, magic-infused scraps, postcard landscapes and well-written character interactions that's perhaps a bit too familiar, at times, but makes up for it with sheer generosity.
It puts you in charge not just of a four-man party of adventurers but also a private army with its own castle and attendant strategic meta-game, tasked with defeating a mysterious demon menace.
The choice of Unreal Engine makes for vast open environments and sexily SFX-laden combat – fortunately, you can pause the latter to issue orders if the onslaught becomes overwhelming. It's a genre giant.
See the best Dragon Age: Inquisition deals
6. Titanfall
Building-high robots and jetpack troopers butt heads in this modern classic
Once the Xbox One's flagship console exclusive, Titanfall has faded from view thanks to a slightly spartan feature set – there's not much to unlock next to Destiny and Call of Duty. It remains this generation's smartest and most unusual FPS, however, marrying ninja-fast on-foot combat to the gloriously thuggish thrill of piloting giant mechs, which are summoned from orbit a few minutes into each match.
The skill with which Respawn has balanced this mix of styles is remarkable – Titans have firepower in excess but they're easy to hit, and maps offer plenty of places for infantry to hide. Ejecting from the cockpit of a doomed Titan is one of this generation's most memorable moments.
See the best Titanfall deals
7. Alien: Isolation
This absurdly faithful horror experience definitely isn't another day in the Corps
Isolation is the game that made the Alien scary again.
We've run into H.R. Giger's eyeless, monstrosity in so many dodgy spin-offs over the years that the basic design has lost much of its capacity for terror. Creative Assembly's interpretation stands apart in a couple of ways. One: it can't be killed by conventional means, obliging you to spend much of the game hiding in lockers with one eye glued to your motion tracker. Two: it's horribly smart, responding to your avoidance tactics as a predator would rather than plodding along a pre-programmed path.
Add in the space station environments, which are modelled with obsessive exactness on the film's sets, and you have a franchise-defining title.
See the best Alien: Isolation deals
8. Kalimba
It takes two to shine in this crazily inventive platformer
Press Play's "single-player co-op" endeavour Kalimba strikes a homely figure alongside Xbox One's surfeit of dust-brown shooters, but in terms of originality of concept and inventiveness of execution it has few equals.
The gist: you control two hopping, differently coloured totem heads simultaneously, guiding them past hazards and pitfalls.
The twist: your characters are often split up from one another by the terrain, and must face different combinations of hazards, including energy fields which fry anything that isn't the same colour.
The result is an incredibly testing puzzler that has the immediacy and zest of a Mario title.
See the best Kalimba deals
9. Halo: The Master Chief Collection
A Flood of online problems can't tarnish this bumper Halo package
The Master Chief Collection's aggravating networking problems have dominated headlines since release, but let's not forget just what a value-for-money package it represents. For the price of one game you get four of the greatest sci-fi shooters ever made, exhaustively reworked to take advantage of Xbox One's HD graphics capabilities and (when everything works smoothly) online functions.
Among other perks, there's a neat dual-engine feature for Halo 1 and 2 that allows you to switch between old and new graphics in real-time, and a hub menu that lets you splice missions from all four games into a bespoke themed campaign.
If you've yet to play Halo, this is the place to start in preparation for
Halo 5: Guardians
.
See the best Halo: The Master Chief Collection deals
10. Grand Theft Auto V
There's no fear and loathing in Los Santos – just explosive entertainment
Yes, including one of last generation's greatest games among this generation's finest is rather boring, but GTA V on Xbox One is too good to ignore, with HD visuals, a longer draw distance and a faster frame-rate.
Among other, more practical perks it includes a first-person mode, which genuinely makes this feel like a different game, though the missions, tools and characters are the same. The new perspective pushes Rockstar's attention to detail to the fore, allowing you to better appreciate the landscape's abundance of in-jokes and ambient details.
GTA V's open world multiplayer remains a laidback thrill, whether you're stuntdiving with friends or teaming up to complete a Heist (a long overdue addition to MP, but worth the wait) – it's probably the best place to hang out on Xbox Live.
See the best Grand Theft Auto V deals
11. Sunset Overdrive
Insomniac's open worlder is a treat for the eyes and thumbs
We come and go with Sunset Overdrive's humour – there's only so many parodic jabs at pop culture you can pack in before you start to sound like somebody's tryhard uncle – but we can't fault its taste for chaos.
Created by the makers of Ratchet & Clank, the game sees you grinding, wall-running and bouncing around a mutant-infested city, building up points to trigger a colourful array of powers.
Examples? Well, how about the one that adds a lightning aura to your dodge-roll. Weapons are similarly loony – there's a gun that shoots razor-edged LPs and a launcher that fires teddybear-shaped tactical nukes. Weary of Assassin's Creed's po-face? This should lift your mood.
See the best Sunset Overdrive deals
12. Ryse: Son of Rome
Gladiator meets 300 in this short-lived, simple but enjoyable epic
This might seem like an odd choice, going by the middling Metascore, but Son of Rome is far better than its scathing early reception suggests.
True, the combat isn't deep, the playlength is a paltry five-10 hours and there are those annoying crossbow turret sequences. But few games capture the ring of sword on shield like Ryse, and the game's portrayal of Roman Italy and Celtic Britain is gorgeous – by turns spectacular and suspenseful, with some of the most accomplished texture work, lighting and animation we've seen.
It's a hard game to admire, but equally hard to put down.
See the best Ryse: Son of Rome deals
13. Rare Replay
Relive some of your favorite gaming memories
It's easy to label Rare Replay as another two-bit collection looking to exploit that sense of nostalgia you get by looking at the cover art for games like Perfect Dark or Banjo-Kazooie.
But dismissing the incredible collection of 30 games from Rare's heyday means missing out on an expertly crafted walk down memory lane.
While some games hold up better than others (cough, Gunfright) with a collection that spans 30 years and a half-dozen systems, you're bound to find a few titles to fall in love with one more time.
See the best Rare Replay deals
14. Guitar Hero: Live
Come for the career, stay for the online multiplayer
The Guitar Hero franchise needed a break. Like a band that's been touring for too long, the act had gotten stale, repetitive and quite frankly, expensive, to keep up with. Guitar Hero Live is the return to form for the series, hitting all the right notes while still forging its own path.
One of my biggest criticisms of past entries is that they relied on pricey DLC to keep the show going after the story mode ended. Guitar Hero Live bucks that trend by offering new songs for free on its MTV-esque music video channel called GHTV. You'll still have to shell out to unlock every song Activision's ever put out, but the solid mix of tunes will forever end the never-ending scrolling through setlists that pervades parties.
See the best Guitar Hero: Live deals
15. Just Cause 3
Chaos, thy name is Rico Rodriguez
The Just Cause series has always been about sheer fun, and the latest iteration is no different. It's like the love-child of Grand Theft Auto, Far Cry and Boiling Point, with a touch of Red Faction-esque destruction thrown in for good measure.
It may not have the same sort of depth of gameplay as the latest GTA games, but as a tropical sand-box for you to go tether-happy in, it's tough to beat for utterly stupid entertainment.
See the best Just Cause 3 deals
16. Batman: Arkham Knight
Waynes, pains and Batmobiles
It's a Batman simulator. You get to be Batman.
If you want to pretend you need more reasons than that alone to play it, Rocksteady has a track record for peerless fisticuff-based combat, empowering gadgetry and dark storytelling. Oh, plus you can drive the Batmobile. In short, it's the complete superhero sim package, presented impeccably and unrelenting in its delivery of show-stopping cinematic set-pieces. Even standing on top of a building watching your cape dance gently in the breeze makes you feel cool.
See the best Batman: Arkham Knight (Xbox One) deals
17. Destiny
Out of this world online multiplayer
Calling Destiny ambitious is a disservice to the game. It's an ambient world (er, galaxy) that operates in real time. It combines single- and multiplayer into a single campaign, seamlessly transitioning between the two. It's from the team that made Halo, so while Destiny may not have the iconic face of Master Chief plastered on the box, it will have the same creative minds doing what they do best: sci-fi.
So what do you do? Imagine a first-person shooter-inspired World of Warcraft. You'll create a character and build him/her from a rookie enforcer to earth's savior by unlocking abilities and improving your expertise with one of the four main types of weapons. Before long you'll be haunting the same locales for a rare weapon drop and partying up with friends to take down some of the toughest space brutes this side of a Sith Temple.
See the best Destiny (Xbox One) deals
18. Metal Gear Sold V: The Phantom Pain
How many Snakes does it take to change a lightbulb?
Okay, so Hideo Kojima's last game for Konami - and his last ever Metal Gear game - might be a little tough for the MGS n00b to get to grips with, but it's still one of the best stealth-action games ever crafted. The open-world shenanigans will satisfy all your behind-enemy-lines / Rambo fantasies and probably confuse you with crazy plot twists and a million characters all with the same gravel-toned voices.
But hey, that's all part of its charm, right?
See the best Metal Gear Solid V: The Phantom Pain (Xbox One) deals
19. Halo 5: Guardians
Master Chief is back, but has he gone rogue?
The singleplayer campaign may not be the perfect FPS creation that many hoped it would be, Microsoft included, but the multiplayer action is what made many of us fall in love with the original Halo in the first place. Where the campaign is a very much by-the-numbers jaunt, 343 Industries has taken more risks with the multiplayer side and that looks to have paid off.
The tense, constantly evolving Warzone game mode alone makes Halo 5: Guardians a worthy purchase alone, but there are many other parts which have you glued to your controller.
See the best Halo 5: Guardians deals

Read More ...
---
Waiting for the Apple Car? Tim Cook has bad news for you
Apple CEO Tim Cook had a choice analogy to share during the company's annual shareholders meeting today regarding the ever-elusive
Apple Car
. But most intriguing of all, he didn't rule it out completely.
"Do you remember when you were a kid, and [it's] Christmas Eve?" said Cook, according to
Business Insider
. "It was so exciting - you weren't sure what was going to be downstairs? Well, it's going to be Christmas Eve for a while."
While dreams of hitting the road Apple-style seem dashed for now, Cook's lack of total denial is the closest we've gotten to confirmation that such a machine might exist.
After all, what's the point of bringing up Christmas Eve if there's no Christmas soon after? It appears that the company does have something in the works, but would rather not spoil what's under the tree until it's ready to unwrap.
The Apple Car, though decidedly unofficial, has become sort of open secret over the last few years. Apple has gone so far as
buying car-centric domain names
, and
multiple rumors
point to the company dipping its toe into the automotive pool.
However, from what murmurings we have to go on, Apple may bring out its first car no sooner than 2020, meaning that Christmas will certainly be coming late, should the rumors ring true.
The iPhone 7 will be here before the Apple Car

Read More ...
---
Available Tags:
Google
,
tablet
,
iPhone 5
,
iPhone
,
rumors
,
HTC
,
Acer
,
gaming
,
Nintendo
,
Everything
,
BMW
,
Xbox
,
Apple
,