Batman v Superman will be more brutal and violent on Blu-ray
If the recent success of the adult-skewed superhero movie Deadpool has had you dreaming of a more grown-up take on the Man of Steel and the Dark Knight, your wish has come true – a
recent bulletin post
by the
Classification and Rating Administration
(CARA) has revealed that an R-rated 'Ultimate Edition' of
Batman v Superman
: Dawn of Justice has been classified for US audiences.
The rating, which was discovered by pop culture website
Epicstream
, was given to the film "for sequences of violence," leading us to assume that
Batman's brutality
is even more punishing in this version.
The bulletin specifically points out that this rating is for an "edited version" of the film, stating that its "content is different from PG-13 version."
Though we do not know exactly when we'll get the Ultimate Edition of the film, the fact that this cut was submitted by Warner Home Entertainment makes it safe to assume that it's being saved for its eventual home entertainment release.
While this version has yet to be rated in the UK and Australia, it's likely that this cut will be submitted in these territories at a later date.
In the meantime, if all you dreamers out there could start wishing for an R-rated Lobo film to be announced, that would be just dandy.

Read More ...
---
Review: In Depth: Audi TT
Design, interior and infotainment
Audi's … I love them. There's something about plush, all-wheel drive (AWD) vehicles with understated German styling, outstanding driving dynamics, perfectly-executed interiors and long-roof wagon options on most models that really does it for me.
I've only owned one Audi in my life: an '83 Coupe GT with the glorious-sounding, 5-cylinder engine and manual transmission. It was the theoretical predecessor to the TT, at least before the A5 was released in 2007. I owned it in 2009, and it was wonderful to drive, despite the age and obvious need for repairs.
That brings me to today's car: the 2016 TT Coupe 2.0t that Audi sent techradar for review. Audi equipped the car with the technology package, 19-inch wheel package, S Sport seat package and Bang & Olufsen sound system, which brings the price to $50,600 (approximately £45,000 when similarly equipped or AU$96,000 before options).
The latest TT shares the same general shape as the original 1998 model, a vehicle penned by designer Peter Schreyer, but it's a completely different vehicle inside and out. Now on its third generation, the latest TT sports sleeker styling that sheds the bulbousness of previous generations for sharper, angular lines.
Audi employs LED lights inside and out, including the bright-as-day Matrix LED headlights. The backside features sleek, LED tail lights and finishes with a hidden spoiler. The spoiler automatically pops up when you hit 75 mph for aerodynamics, but my test car didn't have the flux capacitor option for when you hit 88 mph.
I dig the look of the TT. The styling reminds me of a sinister Volkswagen Beetle – like its evil, but much more fun, twin.
Reach for the door handle with the keyfob in your pocket, and the doors automatically unlock. A capacitive touch button lets you lock the car. While capacitive touch buttons look nicer on a car, I prefer physical buttons, but maybe I'm just old school and like my buttons to click when pressed.
Interior
Step inside, and you'll find a modern, driver-focused interior that ignores the existence of the passenger seat. The center vents and controls are skewed towards the driver's seat. Every surface is soft touch or wrapped in leather, and every switch and button has a solid click or turn – no costs were spared.
Every vent in the TT resembles a jet engine turbine, finished with a display, button and dial. The vent displays have differing functions: the center displays are for climate control, while the outer ones control the seat heaters. A twist of the inner vent dials control the fans, climate temperature, cooling and heating modes as well as the three levels of seat heat.
The TT offers an S Sport seat package with diamond-stitched Nappa leather, which looks fantastic. Sitting in it is a pleasure as well, with aggressive bolsters that keep me in place during aggressive driving. The lumbar support helps relieve my lower back pains, too. I spent many hours driving the TT around and found the seats extremely comfortable.
Frankly, I wish I could turn the seat into a desk chair.
Grab the steering wheel, and you're presented with a flat-bottom sport wheel with thumb grips that are comfortable to grab for aggressive driving. The wheel features a ton of buttons to control the Audi "virtual cockpit," which also serves as the infotainment system.
Infotainment system
The Audi MMI Navigation Plus infotainment system in the TT is simply amazing. There's just one 12.3-inch LCD in the entire car that serves double duty as the gauge cluster and infotainment display. A single LCD lets Audi create a lower-flowing dashboard, making it easier to see out of the car – not to mention it prevents the passenger from changing the music.
My wife didn't appreciate my choice of blasting Adele's "Hello", but there wasn't a thing she could do about it. All she could do was sit back and enjoy my poor sing-a-long and plot her revenge for when we got home.
Audi dubs the single-LCD approach its "virtual cockpit," and it's the best replacement for analog gauges that I've used. It even beats out the excellent LCD display that Lexus employs in the IS350 F-Sport, which was my previous favorite for form and function.
The LCD features two animated gauges that resemble an analog tachometer and speedometer. You can have the gauges occupy the outer parts of the screen with infotainment functions sandwiched between, or have the gauges occupy a lower part of the screen and let the infotainment functions take over most of it.
I prefer the techier approach, and dedicate most of the LCD display for infotainment functions, because the navigation maps are gorgeous. Audi uses Google Earth's map overlays on top of the regular maps for gorgeous topography, a compelling reason to use the infotainment system over just relying on your phone.
The downside is that the Google Earth map overlay requires a data connection, which needs a subscription after the initial 3-month trial. Audi relies on AT&T's LTE network for connectivity in the US, which was reliable during my week of testing. If you're already an AT&T customer, you can add the Audi to your family share plan for $10 a month.
The Audi MMI Navigation Plus system isn't just a beautiful facade. It's easy to use once you get the hang of it. There are two methods of control: steering wheel buttons and a control knob with finger writing recognition.
Audi's control knob provides direct access to the navigation, phone, radio and media functions, with toggle switches placed below the shifter, while the round surface recognizes drawn gestures for text input. Otherwise, the other functions, like menu, back and the dial, are also available on the steering wheel.
During my time with the TT, it took 20 minutes of sitting down and playing with the infotainment system to get the gist of it. After I figured out how the menus were laid out, it was a breeze to live with. I wouldn't recommend the infotainment system for your grandmother, but, if you're a tech geek, it's phenomenal for daily use.
Audio-wise, the system has a single USB port, SiriusXM and HD Radio support. Audi ditched the CD player, which wasn't missed at all. I spent most of my music listening time with my
iPhone 6S
connected, with an
Apple Music
subscription.
The infotainment system displays cover art, which doesn't seem like a big deal, but it's way more visually pleasing than plain text. Audi still needs to work on the radio functions, however. It requires too many button presses to get your presets going, because you have to navigate sub-menus just to set one station.
It makes me miss the regular radios, which you could hold down the preset number for a few seconds to assign a preset. Positively, Audi lets you mix SiriusXM and HD Radio presets, so you don't have to manually change the radio source.
Android Auto
and
Apple CarPlay
are not supported, the missing ingredient that would've made the TT infotainment system perfect. Audi supports Android Auto and Apple CarPlay in the 2016 A4 and Q7, but those cars have separate infotainment displays, in addition to the virtual cockpit.
After a week with the TT, the infotainment system continues to amaze me. Every time I hop in the car, I can't help but be amazed at how sharp everything looks. The animations and transitions are buttery-smooth, exactly what I expect from a luxury marque.
One feature I can't seem to grasp is Audi Connect, which provides weather, gas prices, travel information and news via the LCD gauge cluster. Maybe I'm just old school, but the ambient temperature read out and my eyes are enough confirmation for weather. Plus, I always pull into the most convenient gas station on my drives and have no troubles seeing the prices on their large signs.
I'm not even sure why you'd need to see your travel information or want to read the news on the infotainment display. The in-car display is the last place I'd want to read news, since it's a lot slower than simply whipping out my phone and reading Google News.
Bang & Olufsen sound and Driver assists
The Audi TT test car came with the Bang & Olufsen (B&O) premium sound system option box checked. My previous experience with a factory B&O system in a $116,000 Audi A8L left me aurally unsatisfied, so I wasn't expecting much from the TT's $950 upgrade, but I've been proven wrong.
Bang & Olufsen loads up the TT with 12 speakers in a 3-way front stage (individual tweeters, mids and woofers), a 2-way center channel (tweeter and mid) and 2-way rear speakers. There isn't a dedicated subwoofer, but I don't miss it.
All the speakers are driven by a 14-channel digital amplifier capable of 680 watts. Now, you're probably wondering why there are more amp channels than speakers. That's because the in-door woofers responsible for playing all the low notes have two voice coils to receive twice the power for solid, thump-tastic bass.
I just discovered Lindsey Stirling when I had the TT, and spent most of the time in the car switching between her rendition of the Pokemon theme song and Phantom of the Opera. I enjoy the sound signature of the B&O system with her mix of violin-based EDM. The highs are detailed and crystal clear, the mids are warm and the low notes are tight, but hit hard.
I switched things up with some David Guetta, Calvin Harris and John Legend, too, and was impressed with every type of music played in the car. I rarely say this, but I would be perfectly happy with the B&O system in the TT, without adding any modifications or upgrades at all.
The B&O system also features active noise cancellation (ANC), which kept the interior of the TT whisper quiet. ANC is a feature I sometimes forget to appreciate, until I drive a mainstream car that is too loud to even hold a conversation. I have no trouble conversing with my wife and kids in the TT at a normal volume.
Driver assists
Audi doesn't offer many driver assists on the TT. The review car only had a blind spot monitor (BSM) and back up camera installed. The TT's BSM features a bright cluster of LED's mounted on the side mirrors that flash bright orange if there's a car in your blind spot. The LEDs are not mounted behind the mirror, but on the inner mirror housing.
I don't have a preference for the placement of the BSM indicator, as long as it's bright enough to catch my attention. The TT's BSM has no problems with that part and is hard to miss, unless you don't bother using your mirrors.
The backup camera in the TT takes some time to get used to. I'm accustomed to backup cameras displaying on the infotainment system display mounted high and center on the dashboard, but the TT sends the video feed to the LCD gauge cluster. It is weird to glance down at the gauge cluster to backup the car at first, but I adjusted quickly.
Adaptive cruise control (ACC), automatic emergency braking and lane keep assist are not available, unfortunately. I would've loved adaptive cruise control because the TT would be an ideal car to take on a road trip with your significant other. I love driving but there are many stretches on a long road trip that's fairly boring and easier to manage with ACC, especially city traffic.
Performance and living with it
Powering the Audi TT is a turbocharged 2.0-liter, four cylinder engine that produces a smooth 220 horsepower and 258 pound-feet (lb-ft) of torque. Peak torque is available at a low 1,600 revolutions per minute (RPM), so the car never feels slow and accelerates strongly – just not like a bull, that's what Lamborghini is for.
Audi pairs the turbocharged motor with a six-speed, S Tronic dual-clutch transmission (DCT) with paddle shifters for fast shifts. The TT is a DCT-only affair, so if you want to row-your-own gears with three pedals, this is not the Audi you're looking for.
In my younger days, I would chastise Audi for not installing a proper gearbox in the TT, but I've spent too much time in stop-and-go traffic to be bothered by the lack of a third pedal. Plus, the DCT shifts faster than I ever could, and the paddle shifters respond quickly.
Power is sent to all four wheels via Audi's Quattro all-wheel drive (AWD) system. The TT features a front-wheel-drive-based (FWD) AWD system from Haldex that is primarily FWD until you lose traction. When front wheel traction is lost, it can automatically divert up to 100% of power to the rear wheels seamlessly.
All North American TT's are only available in AWD, but our friends in Europe have the option of FWD with a six-speed manual, if they desire. Personally, I don't know why you'd buy an Audi without AWD – just pick up a Volkswagen – but to each their own.
Audi's Drive Select is standard on the TT, which lets you choose between normal, comfort, efficiency, dynamic or a customized individual mode. I always set the Drive Select to dynamic as soon as I start the car during most of my driving. The different Drive Select modes alter steering and throttle response in the TT. I prefer the quicker and precise response of dynamic mode for my aggressive driving style.
The TT test car came with winter tires from Audi, because winters in the Pacific Northwest are dreadfully wet and there's the occasional snowfall. I found the TT quite enjoyable to drive. The fairly light, 3,100-pound curb weight, short wheelbase, precise throttle and steering and outstanding traction from the Quattro AWD system makes it a lot of fun and competent in the rain and snow.
Even with the winter tires and sportier suspension, the TT is quite comfortable, too. The suspension lets you feel the imperfections in the road, but dampens them enough so they don't hurt.
There isn't much snow where I live, so I packed the wife and kids to head up to Mt. Rainier to find some. The roads leading up to the mountain base were windy and wet, but the TT didn't break a sweat or traction at any point, because Quattro is a wonderful feature to have.
Unfortunately, the mountain roads were mostly plowed, and the only snow I could drive on was an iced-over parking lot. However, with Quattro and winter tires, I didn't have to pull over and put chains on the car, which is required by 2-wheel drive cars as soon as you enter the park.
Living with it
The Audi TT has a back seat, but it isn't really designed to be a family car – or have anyone in the back seat, for that matter. But that didn't stop me from trying. Since I'm only 5 foot, 7 inches tall and my wife is shorter, there's a little bit of legroom behind the front seats.
There isn't enough for a grown adult, but I still managed to install a pair of child seats in the back of the TT. The back seats have lower and upper LATCH anchors for car seats. I usually stop by the Diono offices for car seat fitment, but I reserve that for fitting three car seats in the back seat.
My first attempt installing a car seat was with a Diono Radian RXT. The car seat physically fit, but the belt buckle and LATCH mounting locations made it impossible to secure, unfortunately. I had to break out my Chicco NextFit car seats, which are significantly larger than my Radian RXT.
Let's just say it was annoying trying to shove the Chicco NextFit into the little space available with the front seats pushed forward. However, I was successful and managed to secure both Chicco NextFit's in the TT using the lower LATCH anchors.
It's a tight fit, but my 4- and 2-year-old girls fit and didn't complain about comfort. They kept asking me to go faster, but that's a whole different conversation altogether.
Verdict
The Audi TT isn't a practical car by any sense, but the same could be of any sporty car with two doors. It has a niche appeal, so I won't hold it by the same standards as I would a mainstream mid-size car, like the
Kia Optima
,
Toyota Camry
or
Hyundai Elantra
. No one shopping for a family car will cross shop for an Audi TT, and vice versa.
We liked
Audi's virtual cockpit is phenomenal and by far the best use of an LCD gauge cluster I've come across. Some companies use LCD displays to visually replicate analog gauge clusters, which I dislike, because what's the point of going digital if you're just going to make it look analog. It's overcomplicating a simple part of the car for absolutely no reason.
The virtual cockpit tosses out what we know about analog gauge clusters and reinvents it with a modern take that looks fantastic and is easy to adapt to. The system takes some time to get used to, but when you do, it becomes second nature.
Part of the awesomeness of the virtual cockpit is the Google Earth map overlays that show realistic details instead of plain colored maps. I can look at the overlays all day long and still be amazed by how pretty it looks. The overlays are still shown, even with turn-by-turn navigation zoomed in all the way, too.
The Bang & Olufsen premium sound system was just the icing on the cake that completes the TT experience, so it looks and sounds brilliant. I always find something to dislike about premium sound systems, whether it's not enough bass or sounds too bright. The B&O system in the Audi TT strikes a good balance of vocal details, punchy mids and tight lows without causing fatigue after many hours of listening. It's one of the few systems I'd be perfectly happy with, as is.
Most of what I like about the TT revealed itself before I even shifted into drive and mashed the gas pedal. Driving the TT was quite satisfying. It feels balanced and capable with responsive steering, excellent road feel and a comfortable suspension. But all of this is expected, considering Audi's racing heritage and performance pedigree.
We disliked
Android Auto and Apple CarPlay would've made the TT's infotainment system perfect. But I don't fault Audi for this too harshly, as the third generation TT came out last year. Audi is only starting to include Android Auto and Apple CarPlay on two 2016 model year vehicles. There's also the issue of having a single LCD for the gauge cluster and infotainment system, meaning neither were feasible while the TT was in the final stages of development.
I haven't seen Android Auto or Apple CarPlay in an LCD gauge cluster of a production car yet, but QNX demonstrated the capability in reference demo vehicles at
CES 2016
. We may have to wait until a mid-cycle refresh to see it in the TT, though.
It always puzzles me when automakers try to integrate apps into the infotainment system, because they're never as fast or usable as they are on a smartphone. Audi Connect is no different. It's slow, and that's enough for me to avoid it, especially when it's quicker to take out my phone and swipe my Google Now cards.
My last gripe for the Audi TT is the lack of ACC. Sure, the sporting nature of the TT demands you to drive it, but not all drive routes are shaped like Laguna Seca. Most of the time, you're stuck in traffic, which gets tedious and annoying. The TT already has an electronic parking brake, Audi should offer full-speed range ACC for those times when it's actually unpleasant to drive.
Final verdict
If you're in the market for a small and sporty car that can satisfy techno-lust, the Audi TT impresses with its LCD gauge cluster infotainment system, and the car is a hoot to drive. There's a backseat, which makes it a family car, too, or so I keep trying to convince my wife.
The Quattro AWD system makes the TT a fine car for those that enjoy snow sports or live in the snow belt of the US. It's ready for all weather environments, meaning it's an ideal daily driver, not a garage queen that you only take out in nice weather.
Ultimately, I'm absolutely smitten with the Audi virtual cockpit, and the TT it's attached to is OK, too. Audi shows it knows how to design a modern infotainment system and interior without sacrificing the main purpose of a sports car, but adding a few more driver assists wouldn't hurt.

Read More ...
---
This smart typewriter lets you write in peace - for the price of an iPad
Any swamped student, working writer, or new novelist can attest to the ever-tempting distractions that come from writing while connected to the internet.
The urge to browse YouTube, check email, or squeeze in a quick round of
Hearthstone
can outweigh the need to finish a thesis paper that's due tomorrow, or a first draft of that Great American Novel™. That's where the Astrohaus Freewrite comes in.
Claiming to be the "world's first smart typewriter," the Freewrite hopes to eliminate 21st-century distractions in order to bring out your inner Melville, King, Rowling or Meyer.
However, that power comes at a price - $549.99 (about £392/AU$764), to be exact.
Ironically, it's the features that you're
not
paying for that the Freewrite touts most proudly. Dubbed a "distraction-free writing tool," the portable word processor features no apps, no spellcheck, no notification center, nor a way to even edit. It's just you, the keyboard, and the screen.
Originally backed on Kickstarter in 2014 as
The Hemingwrite
, the Freewrite isn't a total Luddite. It uses cloud connectivity to back up your work as you type, syncing it to your choice of Evernote, Google Drive, or Dropbox.
The machine also sports an e-ink screen that's legible even in direct sunlight, a mechanical keyboard for a satisfying retro clickety-clack, and an advertised battery life of four weeks - all great features for those who like to vanish into the woods for a month and emerge with a completed manuscript.
The idea of writing sans-sidetrack sounds appealing, but we imagine shelling out $550 for a machine that could be emulated by turning the WiFi off on your tablet will be a high hurdle for the average consumer.
Thankfully, Astrohaus is offering a $100 discount for the next 24 hours in celebration of Freewrite's launch to help those on the fence teeter towards taking the plunge and, hopefully, being able to get that screenplay done.

Read More ...
---
NASA will send your artwork to an asteroid
NASA is inviting anyone with an interest in space exploration to submit a piece of artwork to be sent in a spacecraft on an upcoming mission to an asteroid.
Scheduled to launch in September, the space agency's Origins, Spectral Interpretation, Resource Identification, Security-Regolith Explorer (OSIRIS-REx) spacecraft will journey to Bennu, a near-Earth asteroid, in hopes of collecting about 60 grams (2.1 ounces) in samples.
Scientists are expecting the samples to include "clues to the origin of the solar system and the source of the water and organic molecules that may have made their way to Earth," according to a press release.
An art capsule for the galaxy
As this will be the first mission of its kind for NASA, the agency is hoping to include the public by asking those interested for a piece of art that expresses "how the mission's spirit of exploration is reflected in their own lives."
The artwork can be a "sketch, photograph, graphic, poem, song, short video or other creative or artistic expression." You can submit your creation through Twitter or Instagram by March 20, and NASA has compiled a full set of
guidelines
.
Submissions will be included on a drive to be placed on the OSIRIS-REx spacecraft. It will also carry a chip with more than 442,000 names submitted through the 2014 Messages to Bennu campaign.
Part of the OSIRIS-REx will eventually make it back to Earth in 2021, though not all of it: Only the spacecraft's sample capsule will return to our surface. The rest, including the drive of artwork, "will stay in space for millennia," according to principal investigator for OSIRIS-REx, Dante Lauretta.

Read More ...
---
Where did the hoverboards go? Amazon pulls them from site
Amazon has pulled all hoverboards from its US site.
We scoured Amazon's pages and found only one "electric self-balancing scooter" left for sale, the Airwheel Q6 Self Balancing Electric Unicycle.
Mashable
uncovered another board, the Cyncbit E-board: 2nd Generation Smart Self Balancing Technology. Both may have gone undetected since they aren't listed as "hoverboards," instead using "self balancing," but their time may be limited yet.
Amazon looks to have targeted the rectangular riders with one wheel on either side -
the kind Mike Tyson ate it on
- just days after the US government
deemed hoverboards unsafe
.
The US Consumer Product Safety Commission (CPSC) outlined new safety standards Friday, urging retailers and consumers to comply. It's likely Amazon's move is in response to the CPSC's proclamation.
The etailer had previously pulled some hoverboards before reinstating them - if manufacturers produced proof they were safe, that is. The company was also lauded by the CPSC for
providing refunds for returned hoverboards
.
Now, it's taken total action to get the boards off its virtual store shelves.
We've asked Amazon for further details on its latest decision and if it plans to sell hoverboards at any point down the line, but the company has remained quiet on its hoverboard policies in the past, so we're not expecting much of a response.
A check of Amazon's UK site shows hoverboards are still on sale there, though the boards have also come under scrutiny in the region over safety concerns.
You can still buy hoverboard accessories, like carrying bags, wheels and decals, but no actual, ride-able (possibly combustible) board, save for those few stragglers, in the US. Both Target and Toys-R-Us have also halted hoverboard sales for the time being.

Read More ...
---
Review: Updated: Sony Smartwatch 3
Introduction and display
Update
: The
Sony SmartWatch 4
could very well be right around the corner, but if you're in the market for a well-rounded (even though it's a square)
Android Wear
smartwatch, look no further than the Sony SmartWatch 3.
Sure, competitors like the
Moto 360
and the
Huawei Watch
may have it beat when it comes to looking like a more traditional timepiece. But, Sony's wearable boasts a few stand-out benefits over each, and at that, most of the Android Wear device portfolio available today, too.
Its battery can last up to two days with light to medium use, a bar that many smartwatches struggle to reach. It offers built-in GPS functionality, which can track your walks or jogs without the need to carry around your phone. Finally, it's affordable as ever. After enjoying some time on the market, it isn't too uncommon to find its price slashed up to 40% off.
The Sony SmartWatch 3 might have been part of the early pack of smartwatches that helped usher Android Wear into the world, but it's still on the list to receive the latest updates. Simply put, it was an excellent choice when it released and it still is.
We recently got our hands on the SmartWatch 3 with the slick stainless steel band and have included some fresh photos and impressions.
Original review continues...
The Sony SmartWatch 3 is more than just a smartwatch, it's also got ambitions as a capable fitness watch, thanks to the inclusion of GPS.
It doesn't make the most stunning first impression, especially when compared to the more traditional circular stylings of the Moto 360 and Huawei Watch. The Sony SmartWatch 3 rocks a square shape that's more similar to the
Pebble Time
than other Android Wear devices.
But, where its appearance might fall flat, it surprises in other ways. For one thing, the mere fact that it runs
Android Wear
is a bit of a shock, given that Sony has spent the last few years shying away from it, attempting to perfect its own system instead.
But it's a decision that I welcome. Android Wear is still finding its footing and with Sony jumping into the mix can only be a good thing.
Its 1.2GHz quad-core processor and 512MB of RAM pack it with power, even to today's standards. And with GPS built in, it's a more fully-functional fitness accessory than most other smartwatches available.
Of course, all that power doesn't come cheap, as the Sony SmartWatch 3 retails for £189.99 (about US$250, AU$299.99). However, if you do some digging, you can probably find yourself a big discount.
All in all, it's not quite the most expensive smartwatch. The aforementioned Moto 360 and Huawei Watch both edge it out, seemingly charging a premium for a circular, fashionable styling.
Each Android Wear watch is, functionally, very similar to the other and Sony's SmartWatch 3 is no exception. Android Wear is far more locked down than the version of Android found on smartphones.
In many ways that's a good thing, as it keeps bloat down on a system which really can't afford to be bloated, but it can also make it hard to stand out, which could be a problem when you're asking people to pay an above average price. Read on to find out if and how Sony's latest stands out.
Display
The Sony SmartWatch 3 has a 1.6-inch 320 x 320 transflective display. That's the same resolution and almost exactly the same size as the similarly square Gear Live, as well as being the same resolution as the G Watch R and a slightly higher resolution than the Moto 360. Fast forward to 2016 and the resolution standard hasn't changed all that much. The Huawei Watch reigns supreme with 400 x 400.
As smartwatches go, it remains crisp and clear. But even on such a small screen, there's still room for improvement, with text and images being noticeably less sharp than on a 1080p smartphone.
Being transflective makes it easier to read in direct sunlight than most competing smartwatches. Or it should anyway, December in England and New York City didn't prove the optimal time to test this, but I certainly had no problem reading the screen when outside.
The display has a number of brightness settings and can pump out quite a lot of light at its brightest, but auto mode does a decent job of regulating it. It's also always on, unless you deactivate that feature. As standard it will dim but still be readable when not in active use, while tapping on it, raising your wrist to your face or receiving a notification will cause it to light up.
Unless you really want to stretch out the battery life I can't see why you'd want to turn the screen off completely, as it reduces its usefulness as a watch because you can no longer see the time at a glance, but it's nice to know the ability is there if you want it.
On the whole the screen impressed, delivering a relatively good resolution and a decent amount of brightness, though the colours could be richer. And while the square shape might not be as aesthetically pleasing as a round display it does mean more apps are compatible with it, ones that might get chopped off with the Moto 360's flat tire.
Design and comfort
Some of the more recent smartwatches such as the Moto 360 and the LG G Watch R have emulated a traditional wristwatch to great effect, with a circular display and a fetching build rich in metal and leather.
They look less like a gadget and more like a fashion accessory, which I've always thought is important, especially since "dumb" watches are every bit as much about form as function.
Sadly, the Sony SmartWatch 3 looks more like the Samsung Gear Live and the LG G Watch from the first wave of Android Wear devices. Its face is square rather than circular and the default band is rubber, giving it the look of a sports watch more than something you'd wear all day every day. But hey, you might like the look just fine.
The built-in GPS and an IP68 certified water and dust proof build seem to indicate that Sony is pushing the rubberized version at fitness fans. The optional stainless steel band is now available and as you can see, looks really good. But at the low-end, the SmartWatch 3 could, for better or worse, easily be confused for a fitness tracker.
Looking at the most affordable configuration, the rubber strap that it comes with is fairly comfortable, though dust tends to stick to it.
While it looks distinctly casual and arguably more like a sports watch than a smartwatch, the black shade of our review unit gives it a low-key look. There's also a yellow version on the way which risks looking a bit garish if you're not mid-marathon.
The SmartWatch 3 uses a folding deployment clasp which makes it easy to take on and off. Its clasp itself is metal, which along with the metal power button on the right of the face contrasts the plain black band nicely. The band is easy to adjust, so it should comfortably fit on most wrists.
If you purchase the stainless steel band, there are a few more steps involved in adjusting the size. There are arrows on the band, which you can poke a watch tool into to loosen the links. Just make sure to remember where you put the spare links.
If there's a downside to the deployment clasp it's that it could potentially come undone if for example you bend your wrist and put enough force on it, but that never happened in my time with the watch.
The design of the SmartWatch 3 is interesting in that the watch itself can actually be popped out of the band with no tools required. This makes changing bands a breeze but, on the downside, it also means that it doesn't support standard watch straps. You'll have to stick with those built by Sony.
Removing it from the strap gets you a better look at the metal back, which while visible when wearing the watch is less obvious, sandwiched as it is between the strap and your wrist.
The body of the Sony SmartWatch 3 is fairly large, with its 1.6-inch screen and bezels, but it doesn't feel heavy or much bigger than a large wristwatch and certainly won't look out of place if you have larger wrists. This is par for the course with smartwatches anyway and almost unavoidable if you want them to be big enough to use.
The body is mostly featureless, except for a microUSB port on the back, with a cover keeping it water and dust tight. This small feature is worth highlighting, as many smartwatches use a wireless or proprietary charger, which can be costly to replace. Plus, if you're like me, you have at least six microUSB chargers lying around by now.
It's not a total win for the Sony SmartWatch 3 though, as actually getting at the micro USB port is a bit of a pain.
Not only do you have to either remove the body of the watch from the strap (which is admittedly easy) or struggle your way around the strap which gets in the way of the port, you also have to pry off the port cover, which can take a few attempts.
It's not a big deal and it became a little easier with practice, but it can still get annoying given that you have to charge it every day or two.
Interface and performance
Like most recent smartwatches the Sony SmartWatch 3 runs
Android Wear
and as this OS doesn't allow for much manufacturer added flair (aka bloat) if you've used one of these smartwatches, you've essentially used them all.
It's good then that Android Wear is quite an attractive and well thought-out system in its relative infancy, though there's always room for improvement.
The first screen you'll see on the watch is the actual clock face. This will dimly be shown at all times unless you un-tick the always-on option in settings. A single tap on the screen will light it up, or you can raise your wrist to achieve the same, while placing your palm over it or just waiting a few seconds will cause it to dim again.
A long press on it brings up a selection of alternate faces so you can customize it to your own taste. If you aren't finding something you like, the Google Play store has hundreds for you to peruse. Or you can check out our list of the
best Android Wear watch faces
.
Back on the main screen you can swipe up to scroll through information cards, showing traffic, weather and the like, much like Google Now does on a phone and swipe left across any of them to get more details and options or swipe right to clear them. If you want to recall them you have a brief opportunity to with a swipe down.
A swipe down from the clock face will show your remaining battery and allow you to mute the watch, then from there a swipe left will give you access to the settings screen and 'cinema mode', which ensures the screen stays off unless you press the power button. Handy in cinemas and anywhere else that needs to be dark.
Tapping the clock face or saying 'OK Google' will bring up a screen which allows you to give it voice commands, such as sending texts and making notes.
I found this mostly works quite well, even in fairly loud environments, though I did need to speak slower and more clearly than I would in normal conversation and in a lot of cases it took longer than just reaching for my phone would have.
If, instead of speaking, you swipe up from this voice screen you can get a list of possible commands you can give it, with a tap carrying that command out, or as close to as possible. For example tapping on 'take a note' will let it know that you want to take a note but you'll still have to speak the note, while tapping 'show me my steps' will do just that, with no speaking required.
If you scroll right to the bottom you'll find other options like the settings screen and the start menu.
The former lets you adjust the screen brightness, pair Bluetooth devices, turn on airplane mode, reset or restart the device, change the watch face, invert the colours, increase the text size or search for software updates, while the latter gives you a list of all compatible apps that you can launch from the watch.
It used to be that these screens were only accessible by digging this deep into Android Wear, but since the update to Android 5.0 the settings screen at least can be accessed by swiping down from the clock face and left a couple of times.
The update also made it so that screens you've recently accessed or actions you've recently carried out will sit at the top of the options list, giving you easier access to things you use regularly.
It's worth noting that while the Sony SmartWatch 3 has its own settings screen, certain settings are only accessible from within the Android Wear app on your phone, such as toggling whether you can tilt the watch to wake the screen. It seems odd and unnecessary to separate features like this, but it's not a big deal once you know where things are.
If you get a call, message or notification then that will pop up on the main screen of the watch and cause it to vibrate to alert you to it, at which point you can interact with it or clear it. If it's a call you can opt to answer or reject it, but if you choose to answer it still comes through on your phone (or a Bluetooth headset if you have one paired). There are no embarrassing wrist conversations here.
For the most part this all works pretty well and I found it genuinely useful being able to just glance at my wrist to see what an email said or what the notification I just got was rather than having to dig my phone out of my pocket, especially as in many cases it would be things that I'd just as soon ignore anyway.
It also had the advantage that I never missed a message or call, because while the vibration isn't all that strong it's a lot more noticeable against your wrist than it is from a bag or pocket. Its functionality is limited and as such it's not as exciting as some gadgets but it genuinely saved me time in my day and meant I wasn't as distracted by my phone.
It's not the most intuitive interface and the SmartWatch 3 doesn't do a brilliant job of explaining how everything works, but it's simple enough that it doesn't take too long to get to grips with.
Performance seems pretty good too. Occasionally the watch wouldn't register a tap and it can take a while to process voice commands, for example sending texts or opening apps on my phone.
There are times when it sits there long enough that I wish I'd just done something by hand, but when navigating the interface and scrolling through messages and alerts there's no noticeable slowdown at all. But that's no surprise given the 1.2GHz quad-core processor and 512MB of RAM that it's packing.
Battery life and connectivity
Battery life is an even bigger issue on smartwatches than it is on smartphones, as not only do some of them actually sport worse life than the average handset but people are likely to be less accepting of having to give their watch a regular juicing, when a normal watch needs charging precisely never.
The Sony SmartWatch 3 doesn't solve this problem but it's far from one of the worst offenders. It's got a 420mAh battery, which is big for a watch. The
LG G Watch R
for example is slightly smaller at 410mAh and the
Moto 360
has a much smaller 320mAh battery, so that's a promising start. Sony reckons it can last for up to two days of use and I'd say that's just about right.
With what I'd think of as average mixed use it lasts around a day and a half. For example on one day I unplugged it at 8:30am when it was 100% charged and by roughly midnight it was down to 59% battery.
That was with it connected to my phone all day, the screen always on, regularly getting emails and notifications, many of which I read from my wrist and on a few occasions I used the voice controls as well as using it to control Spotify on my computer for a while.
So with light use it can just about stretch to two days, but I can't see it ever lasting longer than that and if you start using GPS that life begins to plummet. Still, that's up there with the best battery life of any smartwatch, other than the Pebble anyway, which is in a league of its own.
When it is time to charge it the Sony SmartWatch 3 does at least benefit from having a microUSB port, so there's no need for the proprietary chargers or docks that most smartwatches favour. That's handy as there's always likely to be a microUSB cable lying around and they're small enough that you could easily carry one with you if needed.
On the other hand that port does add a bit of bulk to the watch and it's not the easiest to access, so it would be nice if it supported wireless charging as well for when you just can't be bothered to pry open a flap and struggle to plug it in.
The Sony SmartWatch 3 is a better connected device than most wearables, as not only does it have the obligatory Bluetooth 4.0 along with common features like ambient light sensors, an accelerometer, a compass and a gyro, but also GPS and NFC.
I talk about GPS in the apps and fitness section and NFC isn't really supported by Android Wear yet, but it means that the SmartWatch 3 will be more future-proofed than wearables that don't have it.
Apps and fitness
Once you've grabbed the
Android Wear
app off Google Play and paired your phone to the Sony SmartWatch 3 you'll be ready to start exploring its apps, not that there's a huge amount to explore.
Any apps that you have on your watch can be accessed either by navigating to the start screen, which is buried at the bottom of a list of voice commands and actions or by actually giving the watch a voice command and asking it to launch an app.
Out of the box there's not much included and the Android Wear versions of apps are mostly pretty basic, but that's probably for the best given the small size of the screen. For example you can see your agenda for the day but not get a full view of your calendar.
Or you can get it to navigate you to an address, complete with a map of the route, but you can't scroll the map.
Playing music from the watch is particularly problematic, as while it has 4GB of storage which you can fill up with songs the only way to actually get your music on there is to upload it to Play Music, then make it available offline on your phone and even once done you can't specify which songs you want to add to your watch, it will just sync all the offline songs, or as many as it can fit.
Given that there's a handy microUSB port it would be nice if you could hook the SmartWatch 3 up to a computer and drag and drop, but no, you have to jump through a perplexing number of hoops.
Of course even once you've got the music there you'll need a pair of Bluetooth headphones to listen to it.
You might find that certain apps on your phone are already Android Wear compatible, especially if you're using a Nexus, as many Google apps are optimised for it. If you launch the Android Wear app on your handset you can set the default app for various categories, for example you can ask it to use RunKeeper or My Tracks when you're jogging.
You can also change and download more clock faces from the Android Wear app, adding to the fairly limited selection that Sony packed in.
You can download more Android Wear compatible apps too but right now the selection is limited. For example if you have the Google Camera you can manually control the shutter from your watch, but many other camera apps aren't supported.
Similarly while Hangouts lets you directly reply to text messages from your wrist other SMS apps don't, so you might find that to get the most out of the Sony SmartWatch 3 (or any Android Wear device) you have to change your default apps. Hopefully this will be remedied over time as more apps add full Android Wear support.
The good news is that you will at least get notifications from all your apps, even if you can't always respond to them from your wrist and just being able to see what a notification is can be handy, as it's not always going to be something that needs immediate attention anyway.
And if you dig around you should find an ever growing number of Android Wear apps, some of which are pretty useful. For example Sony's own TrackID service is supported, allowing you to use your watch to identify music.
Fitness
The Sony SmartWatch 3 is a more fitness-focused device than most smartwatches, as while it lacks a heart rate monitor it has built in GPS, so you can leave your phone behind when you go on a jog or even take it swimming since it's waterproof.
Right now there aren't a huge number of apps that support its GPS function, but there's a growing number including, unsurprisingly, Google's own My Tracks. Simply start it up from your watch and it will tell you the distance and duration of your workout, while once you sync it up with the app on your phone you can see more detailed stats, including speed and the route you took.
There are two potential problems though. Firstly as you might imagine the battery takes a real hit when using GPS. I found that it dropped by 10% in 24 minutes, so a two hour workout would cut its life in half. I'm also concerned about its accuracy, as while at one point the watch claimed I'd travelled 2.01km my phone reckoned the same journey was 1.85km.
Now it could be the phone that was wrong, but it's a route I'm familiar with and have tracked on other devices in the past with results closer to what the phone claimed than the watch.
Other than GPS the Sony SmartWatch 3 has a built in step tracker and if you download Sony's Lifelog to your phone then it can sync with that and give you all sorts of detailed stats from calories burnt to hours slept and also gives non-fitness related information, such as how long you spent listening to music. You can even see what time you did these things.
I'm not entirely sure that much of the information is all that useful, but seeing how long you've spent walking or running and how many steps you've taken can be handy, especially as you can also set daily targets.
But while you can go back and view previous day's activities it doesn't give you a clear breakdown of how your performance has changed over time, so while it might remind you to stay active and give you an idea of how much exercise you've done on a given day you can't easily track your progress.
There are other supported services too though, such as Google Fit, which similarly tracks your steps as well as the overall amount of time you've spent being active in a day and like Lifelog it allows you to set targets.
Ultimately I'm not sure the Sony SmartWatch 3 is quite a replacement for a running watch or fitness band, but if you predominantly want a smartwatch yet quite like the idea of being able to occasionally take it for a jog or a ride without your phone then this could be the wearable for you.
The Competition
While there aren't a huge number of smartwatches on the market there are enough quality ones that the Sony SmartWatch 3 faces some stiff competition, especially as some offer things that the Sony SmartWatch 3 doesn't.
So to make purchase decisions easier here's a roundup of its closest competitors and how they compare.
LG G Watch R
At around £220 / $250 / AU$280 the LG G Watch R is slightly more expensive than the Sony SmartWatch 3 and in some ways it's easy to see why. It's got a round display for one and as such it looks more like a traditional timepiece than any other smartwatch on the market.
And while it doesn't quite have as premium a build as the Moto 360 we'd say it edges the Sony SmartWatch 3, thanks to a leather strap rather than rubber.
It's also got a similarly sharp screen and delivers almost lag-free performance like the SmartWatch 3. The two watches also have similar battery life, stretching to two days at a push.
But the Sony SmartWatch 3 bests it in a few areas. It has a larger screen for example, coming in at 1.6 inches to the G Watch R's 1.3 inches and it supports microUSB charging, while the G Watch R requires a dock.
Then of course there's the thing that the SmartWatch 3 has over almost every smartwatch: built in GPS. It's a feature that may not play that heavily into everyone's purchasing decision but it will surely appeal to runners and cyclists.
Samsung Gear Live
In some ways the Samsung Gear Live is incredibly similar to the Sony SmartWatch 3. After all they both have square faces with a resolution of 320 x 320 and their screens are almost exactly the same size, though for better or worse the Gear Live is slightly bigger at 1.63 inches.
But other than the presence of
Android Wear
on both of them that, for the most part, is where the similarities end. There's a big difference in price for one thing, with the Gear Live appearing a relative bargain at £169 ($199, AU$250).
The Gear Live lacks GPS, but on the other hand it does have a heart rate monitor, which the Sony SmartWatch 3 doesn't. Both are fitness orientated so it would be nice to see both features in a single watch but of the two I'd argue that GPS is probably more useful to more people.
Where the Gear Live really fails is in its battery life, coming in at around a day max and for that reason, whatever your stance on GPS and heart rate monitors, I'd say that the Sony SmartWatch 3 is a better buy, even with its higher price tag.
Moto 360
The Moto 360 is a fairly expensive wearable like the Sony SmartWatch 3, coming in at around £200 / $250 / AU$275 and for that you get arguably the best looking smartwatch yet, with a metal body and a round face, though there's a cut-out at the bottom so it's not quite a perfect circle like the G Watch R.
But it's definitely a case of style over substance, essentially making it the opposite of the Sony SmartWatch 3, with a wireless charging cradle that looks nice but is less practical than microUSB charging, poor battery life and an underpowered processor. Even the screen disappoints, as at 320 x 290 it's a little lower resolution than the Sony SmartWatch 3.
I think when it comes to smartwatches the design and build is even more important than it is on a smartphone, since they're so visible and since traditional watches have long been fashion accessories as much as anything else.
As such I don't want to underestimate the importance of the Moto 360's premium design. I'd much rather be seen wearing it than the Sony SmartWatch 3, but with a worse screen, inferior battery life and less power it's still a tough sell.
Moto 360 review
Verdict
The Sony SmartWatch 3 puts function ahead of form, delivering one of the best user experiences yet but with minimal style.
Sadly that means it's still not quite the complete package and it's not cheap either, but if you favour geek chic over high fashion this could be the most compelling smartwatch yet.
We liked
One of the biggest selling points that Sony SmartWatch 3 has over rivals is built in GPS, which, coupled with being water and dust proof, makes it a handy workout companion, allowing you to leave your phone behind.
It's also a slick performer, with rarely any slowdown and its 1.6-inch display is sharp enough to look good and use comfortably, while the size is also a good balance between being useable and not looking like you've got a phone strapped to your wrist.
Its battery life deserves a mention too, as while you'll still be charging the Sony SmartWatch 3 every other day you at least might not have to charge it nightly, which gives it one-up on the likes of the
Moto 360
.
Plus while the charger is a bit fiddly it's at least microUSB, so even if you forget your charger you can bet that someone else will have a compatible cable.
We disliked
While I was happy to see GPS included in the Sony SmartWatch 3 it doesn't seem entirely accurate. It's good enough to track your route and get a vague idea of the distance travelled but if you need real accuracy you'll probably want to hold on to your sports watch for now.
The other problem with the GPS is how much it drains the battery. If you use it for a long run or ride you'll likely have to charge the watch's battery before nightfall.
Then there's the design. It's certainly comfortable and Sony's newly released metal strap for the SmartWatch 3 looks pretty good, but with the default rubber one it doesn't really.
It wouldn't look out of place if you're out on a jog or at the gym, but it definitely looks like a sports watch rather than a fashionable one. The square face will also limit how much it could ever look like a normal watch.
Verdict
In many ways I really like the Sony SmartWatch 3. It's not an essential device - no smartwatches are yet - but I'm in the camp that finds
Android Wear
genuinely useful, particularly as a quick and unobtrusive way to check notifications.
The Sony SmartWatch 3 also stands out from much of the competition through impressive performance, a good screen and solid battery life, not to mention the inclusion of GPS which makes it a better fitness accessory than most smartwatches, despite an imperfect implementation.
When it comes down to it though I don't think I'd buy one and that's mostly because of the style, or lack thereof. It's far from an ugly device, but it's merely passable and for me that doesn't cut it with a watch.
Give it a metal or leather strap and ideally a round face, then we're talking, but as it stands it's got the substance but not the style.
On the other hand if you don't care so much about style or actually do like the look of the Sony SmartWatch 3 then I wouldn't hesitate to recommend it as one of the best smartwatches around, even given its fairly high price, and as Android Wear continues to mature it will presumably get even better.
First reviewed: December 2014

Read More ...
---
REVIEW: Far Cry Primal review
Far Cry Primal review
There was a moment in playing Far Cry Primal wherein everything came together.
After my unwaveringly obedient owl ripped a spear-throwing, tribal warrior from his ledge – and my newly-trained cave tiger went for the throat of a beehive-throwing grenadier – I scored a crucial headshot with a longbow I made after saving a wayward, one-armed member of my own tribe.
In the battle that ensued, I lit an entire village on fire with a torch I made from alderwood, animal skin and bone. (I also threw a flaming spear into the bare chest of one of my enemies.) As I watched the desolation below me, I heard the distant sounds of a sabertooth tiger fighting a cave bear – for no reason other than their proximity.
The setting has definitely changed, but this is still the Far Cry I remember.
Far Cry Primal trades the scenic vistas of the Himalayan Mountains (featured in
Far Cry 4
) and dusty roads and prairies of Central Africa for a truly strange setting: 10,000 BCE. It's here that you'll become Takkar, a heroic – if woefully generic – caveman from the Wenja tribe tasked with reuniting his people and preventing them from being forgotten in the soon-to-be-written history books.
Your time is what you make of it
About 25 hours stand between your first mission and the end of the main quest. That quest takes you from steamy rainforests to icy tundras to fight – and ultimately usurp – two rival tribe leaders.
Around a quarter of that time will be quite similar to the story you read above, engaged in Primal's erratic, frenetic combat that requires you to craft weapons in the middle of battle and use nature to its fullest destructive potential.
The other 75% of play time is spent doing less fun tasks: collecting the materials needed to craft said weapons, embarking on bland escort missions to rebuild your tribe and hearing the words "Takkar" and "Wenja" more times than you can count.
How much you enjoy Far Cry Primal – essentially last year's Far Cry 4 set in a different era and without a sociopathic antagonist to drive it forward – is what you put into it. If you're deeply into exploring open worlds, checking every nook for myriad collectibles and devising inventive new weapons, Far Cry Primal is as good as, if not better than, the four previous games in the series.
But, if you're more into seeing the core story unfold (in this case, through one monotonous mission to the next), Primal is one blast from the past that's best left where you found it.
The origin of man
If there's one takeaway for you here, it's that the game does an excellent job with the setting. For instance, there's not one, but three fictional languages that were created for the game alongside a world teeming with secrets and collectibles.
The world is exceptionally well-built, thematically speaking. Each area feels unique, full of different flora and fauna. Not to mention the random, unscripted events – plenty of fodder for explaining to friends why the game is worth playing.
I thought I'd miss the various modes of transportation I've come to love in open-world games set in the modern era. Grand Theft Auto V had muscle cars, blimps and fighter jets. Just Cause 3 had motorcycles and armored personnel transports. Even previous Far Cry games have given you something to get around in.
Naturally, the main means of transportation in Primal is your own two feet, which, as it turns out, aren't so bad afterall. (Well, you can learn how to ride a tiger and a wooly mammoth, too. But we'll get to that in a minute.)
The worst thing you can say about Far Cry Primal's setting is that it's gimmicky, a clever ruse to get extra mileage out of last year's product. But, if the worst criticism of a game's setting is that it's derivative, well, that's actually a compliment in and of itself.
Where I take up arms against Far Cry's Stone Age successor is that the plot is as crude as the game's characters. Admittedly, though, this might be limited by the game's design.
Whereas previous games in the series have strung you along on a pressing, time-sensitive quest, Primal's story objective is one that could be never be completed and will make little to no difference.
Your character's driving, ahem, primal emotion is revenge. Takkar's clan has been driven to the point of near-extinction by two stronger factions: the Neanderthal-like Udam and Mesoamerican-esque Izila. The two initially seem different enough in culture and appearance to vary the plot, but end up melding into a homogenous enemy that reacts similarly to threats and falls prey to similar tricks regardless of their ancestry.
Other characters that you meet – like the the pelt-wearing shaman who sends you on drug-induced trips to the spirit world – are quirky, sure. But, after a few missions, they ultimately become one-note and forgettable.
Kickin' it old school
When missions aren't whisking you away to brutally murder scores of unknowing, primitive lackies, there's a softer side to Primal that requires you to tend to your up-and-coming empire.
To that end, you'll venture off to collect resources from the environment, like bark, assorted plants and animal skins to upgrade your free-loading friends' huts. In return, they'll help upgrade your arsenal of spears, bows and clubs. Naturally, this will in turn will help you collect more resources and repeat the process ad nauseam.
The payoff for all this collecting and upgrading doesn't come until you get into combat. Here, you'll craft sharper spears and more deadly clubs that kill in fewer swings.
You'll never unlock anything too crazy. (Spoiler: the best weapons in the game are just stronger versions of the club, spear and bow you're given to begin your bloodstained quest). But, the rewards are appealing enough to get you to scour your surroundings between bouts.
When and where you'll enjoy Primal the most is hard to predict. It might be when you're locked in combat and something inexplicable happens, like when I was low on health and hiding beneath a ledge while my recently-tamed white wolf fought both a bear and an Izila warrior simultaneously. Or, it might be when you find the fifth and final rare material to craft the double bow that fires two arrows at once.
Like a flaming spear to the back, it's hard to say where in Primal's elegantly crafted world you'll be when "it just clicks." But, if you give it time, it will happen when you least expect it.
Verdict: Play it
Far Cry Primal satisfies the urge to explore a world before bullets, medicine and smartphones. I equally and genuinely enjoyed both the collection and crafting bits – as well as the blood-pumping combat later in the game. While I won't be able to recall a single character's name come this time next month, I thoroughly enjoyed what Primal offers – even if I only see myself stabbing, skinning and shooting through its world once.
This game was reviewed on PS4.
Techradar's review system scores games as 'Don't Play It', 'Play It' and 'Play It Now', the last of which is the highest score we can give. A 'Play It' score suggests a solid game with some flaws, but the written review will reveal the exact justifications.

Read More ...
---
Microsoft HoloLens Bluetooth Clicker is our first glimpse at a possible controller
New details have emerged in regards to the
Microsoft HoloLens
experience, including a new way for users to control the augmented reality headset.
The HoloLens Bluetooth Clicker, a miniature device that attaches to a user's fingers via an elastic strap, looks to be aiming for simplicity - it appears to have only one button. The controller comes to us courtesy of a leaked quick-start guide posted by Twitter user
WalkingCat
.
Compared to other wearable headsets, such as the
HTC Vive
,
Oculus Rift
and
PlayStation VR
, the Bluetooth Clicker isn't just the simplest, but by far the smallest of the controller peripherals we've seen.
The tiny design may mean the Clicker is intended primarily for navigation versus precise applications, like gaming, or that HoloLens users may rely on already-existing controller inputs, as seen with the Minecraft demo that
captured our attention
at last year's E3.
Control options
For now, this is the sole controller we've seen for the HoloLens, but we have a feeling a more complex controller is in the works if Microsoft wants the headset to be taken seriously in the gaming market.
That said, HoloLens features several built-in controls, utilizing a combination of headtracking, vocal commands, and "air-tapping" to control virtual objects in the user's environment.
In fact, a video showcasing these controls also leaked today, demonstrating a program called Actiongram. The footage was again uncovered by WalkingCat.
Actiongram is a HoloLens app that superimposes cartoons, text and holographic figures onto the environment, like an AR version of
Snapchat's special lenses
or those arcade photo booths that let you put stickers and other nonsense on your pictures.
YouTube : https://www.youtube.com/watch?v=L3_viBxB8Fc&feature=youtu.be
In this video, we also finally see the debut of HoloLens' Start menu, dubbed the "HoloShell." Terms such as "bloom" and "tile" replace more common parlance like "open" and "icon," but navigating the system otherwise appears the same as with a normal toolbar.
Since the information regarding the Clicker and the Start menu didn't come from the lips of Microsoft, we're sure more concrete details are still due regarding HoloLens.

Read More ...
---
Exclusive: Motorola wants to make a shatterproof Moto G, but...
Motorola's brand new screen technology to make its phones "unbreakable" is currently only available on the
Moto X Force
, also known as the Moto Droid Turbo 2 in the US. But it looks like the tech won't be limited to just one phone for much longer. The company wants to bring the technology all the way down to the more affordable, but still excellent
Moto G
.
Techradar spoke to Motorola President Rick Osterloh who said, "Our aim in the long run is take all our tech as low as we can. We did that with the Moto Maker on the Moto G and the little twist to activate the camera.
...however, that unbreakable screen technology is super expensive right now and that makes it hard to tier at the moment. But that is our aim."
Breaking new ground
Some were confused as to why the decision was made to include water-resistance in the latest generation of Moto G, but omit the sought-after feature from the higher-end
Moto X Play
and
Moto X Style
.
Osterloh said, "I think we felt there was an incremental need in the Moto G space that wasn't getting met. The primary volume for that product is outside of developed markets."
"In those markets, durability was something that resonated high on users' lists. It was kind of an innovation experiment for us. Could we offer more water resistance at a lower price point without affecting the idea in a major way? I think it worked out pretty well."
Durability is back in focus for phone manufactures in 2016, with the
Samsung Galaxy S7
and
Galaxy S7 Edge
bringing back water-proofing for the first time since the Galaxy S5.
It's interesting to see Motorola say it wants to bring its innovative, unbreakable screen to more products. How long it will take however, is another question.

Read More ...
---
This AI robot can recognize a ball from a baby
An undergraduate at Boston University has developed a robot with artificial intelligence that can move around without human direction and, most impressively, recognize what obstacle is sitting in front of it before steering around it.
The engineering student, Emily Fitzgerald, built the two-foot-tall robot with a stack of hors d'oeuvre trays and put it on wheels. The robot's smarts use a camera and a laptop sitting on top of the trays, which communicates with a desktop computer.
The system lets the robot come upon an object and determine exactly what it is, whether it be a ball, a book, or a cone.
Deep learning
Fitzgerald
explains
that the robot uses the camera to snap a range of images of the object in front of it, and the laptop collects and sends the information to the desktop computer.
The computer then uses a deep neural network, an artificial intelligence model that simulates the way our brains problem solve, to basically say, "Oh, let me think about it." It then finds a corresponding picture to use as a reference, after which it's able to say something along the lines of, "This is a ball."
However, while Fitzgerald's robot has the smarts to get itself around and call out objects, it isn't perfect, and was only a summer project for the university student.
Still, she hopes to further pursue a career in bioimaging and sees a future where robotic surgical devices use neural networks to detect objects in human patients. Fitzgerald didn't elaborate what those objects might be, but we assume she is referring to things like tumors. Robots such as this could also be used in other applications, like space exploration.
You can check out the rolling robot in the video below.
YouTube : https://www.youtube.com/watch?v=dhe79UiY4Sw

Read More ...
---
Hands-on review: MWC 2016: Epson Moverio BT-300
With Google Glass taking a break from perching on the nose of tech enthusiasts, there is an opening for a new smart spectacle upstart and Epson has its eyes on the prize.
The Epson Moverio BT-300 is the third iteration of the company's smart eyeglass lineup. It comes with a new lightweight form factor - 20% lighter than the BT-200 range - that has a 'Google' feel and is equipped with an OLED display, which projects an image in front of the eyes that feels around 80 inches in size.
All of this is powered by a Intel Atom X5 processor and Android 5.1.
Using this processor means that the Epson Moverio BT-300 is able to render 3D a lot better and recognise more objects in its peripheral vision. All of this makes for more realistic AR.
Look and feel
In my time with the device, I found that the augmented reality functionality was decent. There was a couple of demos we tried - once was of a painting that magically came to life as we looked at it, and another was a simulation of controlling a drone.
The drone part was really interesting - fake piloting a drone and getting to see what it was seeing was pretty cool, as was the flipping between first and third person.
The glasses were pretty comfortable, too. They are definitely light and compared to the previous iterations of Epson's glasses, they are super thin and actually don't look 'that' stupid.
They are very Google Glass, though. Epson has definitely taken design ideas from Google, while adding its own industrial twist, before the search giant decided to put its Glass production on hold.
Battery life
Battery life on the eyewear is a cool six hours which is plenty of time, given that you won't want to wear the Moverios all of the time.
The problem Epson has is its reliance on third-party augmented app makers. It's a big problem with AR in general. It may have been around longer than the current virtual reality headsets, but there's not been much of a demand for software.
This is a shame, because when it works well - map overlays for cyclists, for example - augmented reality shines but there's just not enough reason to get AR glasses at the moment.
Epson hopes to remedy this with the inclusion of some business-focused AR ideas, including virtual instruction manuals.
There's also camera functionality on board. So if you get bored with augmented the world around you, you can snap away at unsuspecting bystanders - a feature that caused quite a bit of controversy when it was introduced in Google Glass.
Early verdict
It's three times the charm for Epson. It has managed to create some smart eyewear that can not only match Google Glass in the looks department, but functionality wise as well.
The issue is: with Google seemingly out of the augmented reality game, is there still an appetite for this technology? Epson hopes so, but I am still not so sure.

Read More ...
---
MWC 2016: Meet Starship - the delivery robot that wants to carry your shopping for you
If you thought Amazon's drone delivery scheme is too much of a pie-in-the-sky idea, then meet Starship - the delivery bot that's a whole lot more grounded.
Created by Skype co-founders Ahti Heinla and Janus Friis, the Starship is an autonomous vehicle that wants to be the delivery device for 'last mile' journeys - those times when businesses need to get goods delivered in a close proximity but don't want to spend money on an extortionate courier.
The Starship was shown off at
MWC 2016
and we would love to say that we saw it at work, but when we went to see the vehicle it was currently 'between battery charges'.
Starship's makers assured me, however, that when it is fully charged it will drive for a good two miles and trot along at around 4 miles an hour.
London is one of the cities where Starship is being trialed, so when you are next in Greenwich, keep an eye out for it in the confines of the Tube station.
Greenwich is a pretty apt place for trials, given it is also the area of London where
self-driving cars
are being tested.
As for space, the Starship will hold packages up to 18kg (40lbs) in size and there are nine cameras on board to make sure that it doesn't bump into anyone while it is traveling. Even if it does, it will be akin to getting attacked by a tourist's suitcase, and whoever has summoned Starship can track its progress on an app.
The makers of Starship are hoping that it will go into full production in 2017. When techradar asked what the reaction has been like when the public see Starship in motion, the reply was: "No one has wanted to kick it yet." Which is good to know.

Read More ...
---
MWC 2016: Oppo's new tech can fully charge a phone in 15 minutes
If the best thing about owning a smartphone is actually using it, then easily the worst part is when you have to stop for a charge. Powering a phone back to good health can take hours, or if you're really lucky, just under an hour. But Oppo wants to change that with its Super VOOC Flash Charge technology, which is said to fully charge a 2,500mAh-packed smartphone in just 15 minutes flat.
Unveiled at
MWC 2016
in Barcelona, Oppo detailed what makes Super VOOC Flash Charge so dang super. By improving on the original, which offered up to two hours of phone use after a five minute charge, the new tech can provide 10 hours in the same amount of time. You've got a few minutes to spare, right?
Super VOOC Flash Charge, while not the friendliest phrasing to roll off the tongue, is said to be able to play nicely with both microUSB and USB-C devices. In theory, this would include the
Samsung Galaxy S7
and Google
Nexus 6P
alike, but it's possible that this technology might only work with Oppo phones.
Quick! Charge
It works by feeding a custom charging algorithm to your device. The current used is 5V and is dynamically controlled to send pulses of electricity at a low-temperature to charge as quickly as possible.
Oppo plans to unleash Super VOOC Flash Charge this year at some point, but it's currently not clear exactly when and where it will be available.

Read More ...
---
Updated: How to use iOS 9
Getting started with iOS 9
iOS 9
is the newest version of Apple's operating system for its mobile devices. Ushered in alongside the launch of the
iPhone 6S
and
iPhone 6S Plus
, iOS 9 is available as a free download for most modern Apple devices.
It comes with a range of improvements and new features, so if you're still rocking
iOS 8
or earlier, then it's definitely worth upgrading to.
We've created comprehensive guides that will show you how to download and install iOS 9 onto your iPhone or iPad, and as well as the best tips, tricks and tutorials to show you how to use iOS 9.
Update:
We've added a video on how to set up your new iPhone, as well as a video on how to extend the battery life of your iPhone or iPad.
How to set up your iPhone
First things first, if you've just got a brand new iPhone then watch our how to set up your iPhone video below to get it up and running quickly and easily.
YouTube : https://www.youtube.com/watch?v=z1aLpndzGNU
How to download iOS 9 onto your iPhone and iPad
If you've got the recently released iPhone 6S or iPhone 6S Plus then you'll already have iOS 9 installed on your device. If you have an older iPhone or iPad however, upgrading to iOS 9 is easy and – best of all – it's free.
If you're ready to upgrade your apple device then check out our
step-by-step guide to downloading and installing iOS 9
.
How to switch from Android to iPhone
If you've grown tired of the sweet treats of Android and are making the leap to iOS 9 with a new iPhone, then luckily the switch is pretty straightforward.
This is thanks to the Move to iOS app, which can make moving to iOS 9 a pain-free experience. It's still worth getting acquainted with the app, so check out our guide on
how to switch from Android to iPhone
before you make the jump.
How to create an Apple ID
Whether you're using just an iPhone, other iOS devices, a Mac or all of these, your Apple ID is your key to the range of online services from Apple and much more.
If you want to download and use apps in iOS 9, then it's essential that you have an Apple ID. In our
How to create an Apple ID
guide we'll explain what an Apple ID is, as well as show you how to create one, as well as additional Apple IDs for the rest of your family.
By creating special Apple IDs for your kids you can let them use your iOS 9 device safe in the knowledge that they won't be spending money on apps and games.
How to use iCloud Keychain
If you're after more protection for your online data - but don't want to have to remember a host of complicated and unique passwords - then using iOS 9's iCloud Keychain feature can help - as it keeps all of your login details (and more) all under one universal - and secure - Keychain.
Check out our
how to use iCloud Keychain
feature to find out more.
How to use iPhone widgets
Now that you've got iOS 9 installed it's time to see what the new mobile operating system can do. One of the first things you should check out is how to use
iPhone widgets in iOS 9
, which will make using your iOS device easier than ever before.
iOS 9: 55 tips and tricks
You should also make sure to check out our
iOS 9: 50 tips and tricks
feature, which shows you how to tweak iOS 9 to make it run just the way you want it to.
Regardless of is your new to Apple's devices or a seasoned pro, you're bound to find something new to try out with our guide.
iOS 9.2 tips and tricks
iOS 9 has had an update to iOS 9.2, and even if it appears to be a minor update, there are some significant new features. Find out how to make the most of these new additions with our list of
iOS 9.2 tips and tricks
.
How to use Maps in iOS 9
The Maps app has been given a huge boost with iOS 9, finally bringing public transit routes that allows you to check the timetables for buses, trains and more.
It means you can get directions that include instructions for what public transport to use and where to catch it from. You can also set it to avoid public transport you'd rather not use, such as subways.
Check out our
guide to iOS 9 Maps
to find out more about all the great new features.
How to use the iOS 9 News app
RIP Newsstand, as iOS 9 brings a brand new News app which allows you to create a personalised newsfeed that will deliver news stories about topics you're interested in.
There's a huge range of publications available on the iOS 9 News app, so make sure you don't miss any breaking stories with our guide on
using the iOS 9 News app
.
How to use iOS 9 Wallet
iOS 9 hasn't just dumped Newsstand for a new app – Apple has done the same with Passbook, which has now been retired in favour of the new Wallet app.
Wallet brings a lot of improved features to iOS 9 that deal with
Apple Pay
, the new contactless payment method that lets you buy goods and services with your iPhone or
Apple Watch
.
There's a great deal you can do with the app, so make sure you check out our guide on how to use
iOS 9 Wallet
– it could revolutionise the way you pay for things.
Also check out our guide on
how to use Apple Wallet from the Lock Screen
, which makes using Apple Wallet even more convenient.
How to use Apple Pay
Of course the Wallet app in iOS 9 is just the beginning of using your Apple device to pay for things. We explain everything you need to know about Apple Pay in our
comprehensive guide
.
How to make a ringtone for your iPhone 6S
Making your very own ringtone for your iPhone not only helps personalise your smartphone, but it also means you can annoy people around you as well if you want to!
OK, we don't recommend doing that, but we've got some
great tips on using both iOS 9 or Mac OSX to create your very own ringtone
that you can use on your iPhone.
How to use iCloud online photo storage
If you take plenty of photos on your iOS 9 device then you'll want to make sure that they are safely backed up.
Apple's iCloud service makes backing up your photos online quick and easy - and you won't have to worry if you accidently lose - or wipe - your iPhone or iPad, as you photos will be completely safe.
Check out our guide on
how to use your iPhone and iCloud online photo storage
to find out more.
How to delete all photos from iPhone
The fantastic cameras on the iPhone 6S and iPhone 6S Plus, as well as older iPhones, means we're always taking photos on our devices - but that often results in our iPhones telling us that their storage is full.
Thankfully there's an easy way to
delete all your photos from your iPhone
while making sure they are securely saved on your Mac or PC.
Productivity
With iOS 9 downloaded and installed you can now begin learning about how to make your iPhone or iPad even easier to use.
How to improve your iPhone battery life
The more you use your iOS 9 device, the quicker you'll find the battery depletes, so check out our how to improve your iPhone battery life video below for some great tips and tricks on making sure your iPhone's battery lasts as long as possible.
YouTube : https://www.youtube.com/watch?v=ObqTvd3xg-w
How to delete all email in iOS 9
Deleting lots of unwanted email on your iPhone or iPad used to be a chore, but thankfully with iOS 9 it's now easier than ever.
Just go to your inbox, hit the Edit button in the upper-right corner of your inbox, then hit the Trash All button in the lower-right corner.
For more tips on dealing with emails check out our
how to delete all email in iOS 9 guide
.
How to add attachments to emails in iOS 9
iOS 9 has improved the Mail app, making it easier than ever to attach files to your emails. To find out all the ways to add important documents to your emails, check out our
how to add attachments to emails in iOS 9
guide.
How to access iCloud files with iOS 9
Apps are getting bigger and we're storing more data than ever on our mobile devices, so you could soon see the internal storage of your iPhone or iPad get used up – especially if you have a 16GB version.
Using iCloud is a good way of freeing up space, as it moves files from your device onto the internet. You can also save documents from your Mac onto iCloud and access them with your iOS 9 device. To do this check out our
how to access iCloud files with iOS 9 guide
.
How to multitask in iOS
One of the best features of iOS 9 allows you to run two apps side by side on a modern iPad such as the
iPad Air 2
, iPad mini 4 and
iPad Pro
.
To make the most out of the split view and picture-in-picture modes, as well as other cool features of iOS 9 multitasking,
check out our guide
.
How to use iOS 9 Notes
The Notes app has been given an overhaul in iOS 9, and although it still lacks features compared to competitors such as Evernote, there's now a lot more reason to load up Apple's app.
iCloud support has been improved, making saving and sharing notes across all your Apple devices much easier, and you can take photos within the app to add to your notes. Check out our
guide on using iOS 9 Notes
for information on all the great new features.
How to mute Siri
Siri, Apple's virtual assistant, is present and correct in iOS 9 and it comes with more features to make it even more useful.
However you probably don't want Siri pipping up and bugging you all the time, so check out our guide on
how to shut up Siri in iOS 9
to find out how to get some peace and quiet.
Safari for iPhone & iPad: How to open tabs in the background
Reading websites on your iOS 9-powered iPhone or iPad is probably a regular occurrence, so make sure you're browsing smart with these handy tips for
opening tabs in the background
.
How to stop iTunes automatic downloads
Hate iTunes putting music automatically onto your iOS 9 devices? Check out our guide on
how to stop iTunes automatic downloads
to make sure your iOS 9 device doesn't get its storage space clogged up too fast.
How to use the iOS 9 Clock app
The Clock app in iOS 9 is capable of doing much more than just telling you the time, and our
how to use the iOS 9 Clock app
takes you through some of the cooler features of the app.
How to improve autocorrect
If you use your iOS 9 device to send messages, or write long reams of text, then you've probably been frustrated by the auto correct feature at some point.
Our guide to
improving autocorrect on iPhone and iPad
will show you what you can do to make typing on your iOS 9 device more accurate and less annoying.

Read More ...
---
MWC 2016: HTC Vive Consumer Edition: here's what you'll be able to buy
There's nothing as exciting as checking out new technology, and everyone that's used the Vive usually becomes a child in November, feverishly wondering when Christmas will come to deliver the new toy they desperately want.
OK, perhaps that a bit much - this headset will cost $799 at launch, and will need a pretty powerful PC to run - but getting up close with the Vive Consumer Edition feels like a step closer to it becoming a reality.
The new headset is almost identical to the developer option though, with the main changes coming inside the headset.
In the new software you'll be able to sync your phone to get messages, take and receive calls and see other info from your handset in the virtual world - something we've sadly not been able to check out yet.
On the outside, things have been rebooted for comfort: the straps feature more intelligent cutouts to sit on the head with less pressure, and the gaskets have been retooled to let you customise things a bit more to get the right fit.
The outer shell looks pretty similar too - aside from losing the 'Pre' label - so if you're thinking HTC's going to change thing too much before launch because you loathed the way the Pre looked, you're out of luck.
The
HTC Vive
Pre goes on pre-sale right at the end of February, and it'll be in consumers' hands by April 2016.

Read More ...
---
The Samsung Galaxy S7 is the first phone with auto brightness that actually works
The
Samsung Galaxy S7
and
S7 Edge
aren't radically different in appearance from last year's
Galaxy S6
and
S6 Edge
, but an in-depth analysis has concluded that the new phones have the best screens of any smartphones yet.
According to DisplayMate's
analysis
, the OLED displays used in Samsung's new flagships perform markedly better than their predecessors and the competition, and are more efficient than ever.
Not only that – both phones stand out as the champions for color accuracy and contrast ratio.
The analysis found that the displays built into the two smartphones bring several hidden improvements. The maximum brightness is now 24% higher than the potential output last year's models were capable of.
Samsung has also increased the pixel density of the S7 and S7 Edge displays, packing in 577 pixels per inch (ppi,) which, again, trounces last year's efforts, including the larger
Samsung Galaxy Note 5
's 518ppi screen.
It's also mentioned that, compared to all smartphones, TVs, and tablets that have come before them, the S7 and S7 Edge are the first to nail automatic brightness.
As the findings put it, most devices with the automatic brightness feature fail to correctly compensate for the true ambient lighting of your environment, which leads to a screen that's either too bright or too dim.
At this point many users just switch off the feature, thereby fixing the brightness to a constant level, which can drain a battery quite quickly. But Samsung's latest displays appear to be the best around at correctly balancing screen brightness with ambient lighting.
Always-on have you worried? Nonsense
Samsung inspired a lot of smiles by announcing that its latest Galaxy S phones would have bigger batteries, but much of that excitement was quelled when it was then revealed they would also have always-on screens.
But, according to DisplayMate's research, that's nothing to worry about. The always-on feature requires very little power to operate. It's noted that, in a similar vein to e-ink technology, OLED displays possess a unique quality in that they can push black pixels without using any power.

Read More ...
---
Actually, the US Justice Department wants Apple to unlock at least 12 other iPhones
The Justice Department wants Apple to unlock at least 12 iPhones that are not connected to the San Bernardino terror attack, and it's seeking court orders to make it happen.
Until now it was believed the DoJ only wanted Apple to help the FBI unlock one iPhone that was connected to last December's San Bernardino shootings – which alone is cause for concern.
Now
The Wall Street Journal
claims the Justice Department wants court orders to access at least 12 other phones. According to the Journal, these cases "don't involve terrorism charges", with one regarding an iPhone involved in a drug investigation.
published
an editorial claiming that the Bureau was not trying to "set a precedent".
'Once created, the technique could be used over and over again'
Investigators want Apple to create a new piece of software that would enable them to guess the phone's password without it locking them out for getting the passcode wrong. Apple has so far refused to create said software.
"Once created, the technique could be used over and over again, on any number of devices," said Apple CEO Tim Cook in a letter to customers.
Speaking about the San Bernardino iPhone case,
Bill Gates took a controversial stance
by saying Apple should grant FBI access to the phone, stating this was "a particular case".
In light of the latest claims, he might want to rethink that position.
56cc1551e5be274a1fdcfce5

Read More ...
---
Should you ever pay up to ransomware criminals?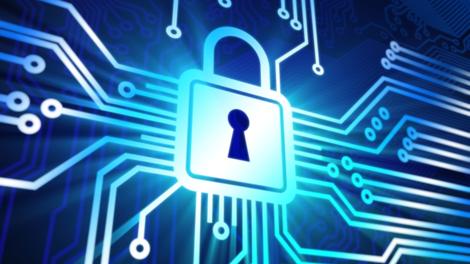 Introduction and growth in ransomware
Ransomware
is becoming a very popular tool for criminals. Earlier this year, Lincolnshire County Council became one of the highest profile victims of a scam that left local authority computers encrypted and whole systems shut down.
In the US, the Hollywood Presbyterian Medical Center was hit with a cyber-attack, resulting in an internal emergency as staff were unable to access patient files. According to a doctor at the hospital, the system was infected with ransomware. As a result of the attack, staff were not able to access data such as X-rays, patient information and lab work. Some have said the ransom in this case may be up to $3.6 million (around £2.5 million, AU$5 million).
According to IT security company Radware's annual report on
cybersecurity
, 25% of firms surveyed said they had been the victim of ransomware.
Growing trend
"It's a trend that's grown year-on-year (up from 16% last year) and that's likely to continue as professional groups become more organised and use
Bitcoin
," says Adrian Crawley, regional director for Northern EMEA at Radware.
The defence against such attacks as most security experts will tell you is to keep a current backup of any important data. If the worst should happen, then a quick restore will mitigate against most of the attack. But of course, this doesn't always happen and in some cases files remain encrypted and the criminals have the upper hand.
"Last year Proton Mail, a small Swiss company, had to call in Radware to help it shore up its defences when the attack it was experiencing from The Armada Collective became significantly worse after it paid a ransom," says Crawley. "Once hackers know they have your attention then there's no going back."
It begs the question, should we ever pay criminals a ransom to get back data? According to Chris Boyd, malware intelligence analyst at Malwarebytes, paying up is not a good idea.
"All too often, people say they're going to start backing up their files after they've already lost them," he says. "It's too late by that point, and the malware authors are under no obligation to hand over a key to unlock the data once the ransom has been paid."
He adds that broken decryption methods and buggy malware files muddy the waters further, and in general by paying the ransom victims are encouraging the attackers to continue foisting their ransomware on other hapless folks.
"We need to de-incentivise them from making their
malware
, and the best way to do this is cut off their revenue stream," says Boyd.
No guarantees
Nigel Hawthorn, chief European spokesperson, Skyhigh Networks, says that any company that considers paying even a single pound or dollar to blackmailing hackers needs to have a serious think about its actions.
Hawthorn notes: "There's no guarantee that hackers won't continue to deny access to systems, hit them with DDoS or release valuable data. It's fair to say that if someone is willing to blackmail you, they're probably not going to keep to their side of any 'deal'."
Sian John, chief security strategist EMEA, Norton by Symantec, says that if crime pays, hackers have the financial resources to find new ways to infect your devices. "This will give them the opportunity to target more people for larger amounts of money in the future," she says.
John adds that instead of negotiating with the hackers holding your files hostage, you can clean up an infected computer at home by using a tool like Norton Power Eraser which is freely available online.
Threat avoidance
Slim chance of data recovery
Amichai Shulman, CTO and co-founder of Imperva, says that his firm has tracked payments to culprits through Bitcoin and this indicates that people are actually paying in a desperate attempt to get their data back. "However, the chances of getting your data back after paying the ransom are slim," he warns.
Hawthorn adds that as companies utilise more cloud services, mitigating the risk of ransomware attacks becomes more complex. "They must remain vigilant of the applications in use across the enterprise, ensuring that they have the relevant security features to prevent hackers from getting their hands on sensitive data in the first place," he says.
56cc80cbe5be274a1fe10d36
Threat avoidance
As always prevention is better than cure and another way to avoid the threat is through better education of users.
Mark James, security specialist at ESET says that emails are one of the biggest weapons used in cyber-attacks and "ensuring your staff are aware of the latest scam methods or subject definitions will help to keep those to a minimum".
He adds that having tiered network access could limit the damage of ransomware but is not always practical. "Showing hidden file extensions can help to spot the onset of ransomware and lastly you could consider using one of the crypto-prevent toolkits that are available by third-parties to monitor or block access to the most used locations that ransomware uses," says James.
The most recent file-encrypting ransomware (
CryptoLocker
, CryptoWall and TeslaCrypt) are virtually impossible to unencrypt without the key. Steve Nice, chief technologist at Node4, says that one tactic to avoid trouble is to do all your browsing through a virtual machine. "If you do get infected then it's only the virtual machine that has encrypted files," he says.
Inside-out security
Detecting and stopping ransomware requires an inside-out security approach. Cindy Ng, technical analyst at Varonis, says that IT security must look to block
phishing
emails or at least educate employees about this threat, restrict access to social media, monitor network connections to known Command and Control (C2) URLs/IP addresses, and watch for malicious processes.
She adds: "But the real key to fighting ransomware is to take a closer look at what the attackers are after – these are the files and emails that employees create and view every day. This unstructured data is the largest data set in most organisations, often the most valuable, and, unfortunately, the least controlled."

Read More ...
---
Available Tags:
Blu-ray
,
Audi
,
iPad
,
NASA
,
Amazon
,
Sony
,
Microsoft
,
Motorola
,
Epson
,
iOS
,
HTC
,
Samsung
,
Galaxy
,
Apple
,
other
,