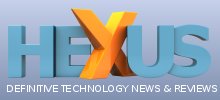 Microsoft launches Lumia 650, a smartphone aimed at businesses

5-inch HD OLED device will be available from 18th February priced around £160 SIM free.

Read More ...
---
Review: TP-Link AV500 Powerline ac Wi-Fi Kit

Also known as TL-WPA4530 KIT, is this the remedy for complete network coverage?

Read More ...
---
Microsoft patents modular Surface AiO PC design

Modules, such as those dedicated to graphics, are magnetic and stackable.

Read More ...
---
DOOM single player campaign to take about 13 hours

According to id Software development team.

Read More ...
---
LG X Series phones boast one exceptional feature each

The first two LG X Series (exceptional feature smartphones) are the X cam and X screen.

Read More ...
---
Intel's SSD range to benefit from greater capacity and speed

As Micron has started volume shipments of its 3D NAND chips.

Read More ...
---
Available Tags:
Microsoft
,
smartphone
,
LG
,
SSD
,