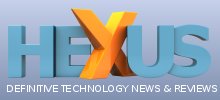 Intel Skylake overclock record of 7025.66MHz achieved

To achieve this speed an i7 6700K CPU ran only one thread, voltage was set at 4.032V.

Read More ...
---
Phanteks launches Eclipse P400 and P400S compact midtowers

With clean lines, full metal exterior plus RGB lighting. The 'S' version is a silent edition.

Read More ...
---
NHS in England gets £4 billion IT investment

Investment areas: going paperless, free Wi-Fi , cyber security, NHS website revamp.

Read More ...
---
QOTW: Which free PC software should everyone be using?

There are plenty of hidden gems out there, so let's hear your suggestions.

Read More ...
---
HEXUS Week In Review: RVX01, 32GB DDR4 and a Predator

Your chance to catch up on the week's tech developments.

Read More ...
---
Google Safe Browsing API blocks sites with fake download buttons

Most popular browser software will now warn users when they try to access such sites.

Read More ...
---
Logitech G810 Orion Spectrum RGB Mech Keyboard announced

Romer-G mechanical switch equipped keyboard bundles Tom Clancy's The Division.

Read More ...
---
Review: SilverStone Raven RVX01

A 90-degree-rotated chassis for the mainstream.

Read More ...
---
Matrox C900 single slot graphics card supports nine FHD displays

It is designed to power 3x3 and 9x1 video walls.

Read More ...
---
Intel Skylake Non-K OC KOed by ASRock

Removal of BCLK OC feature follows reports of Intel pressure upon motherboard vendors.

Read More ...
---
Available Tags:
Intel
,
HEXUS
,
DDR4
,
Google
,
download
,
Logitech
,
Keyboard
,
ASRock
,