Netflix has already started blocking Australians from its US service
Netflix users outside the U.S. have so far enjoyed a fairly lenient attitude from the streaming giant in regards to region policing, with savvy users able to access the heavenly delights of
Netflix
's enormous international catalogue for years thanks to
VPN
and smart DNS services.
Unfortunately, it appears that the party is officially coming to an end, as Netflix's plan to
crack down on proxies
has already begun for customers of the Australian-based unblocking service,
uFlix
.
A small number of uFlix's customers have received notices from Netflix while attempting to view the service. "You seem to be using an unblocker or proxy," says the notice, telling customers to "please turn off any of these services and try again."
Never back down
uFlix managing director Peter Dujan spoke to the
Sydney Morning Herald
about the issue, stating that "the blocking is currently not aggressive and we believe (for the moment) they are only testing the new blocking methods on their customers."
"We suspect that they are blocking known IP ranges and gaining additional information from the user's browser or mobile device and comparing it to the proxy and user IP addresses," said Dujan, who believes that Netflix's blocking measures are "temporary at best."
Dujan is unfazed by the Netflix's actions, assuring uFlix customers that the company is putting all its efforts into developing a workaround to the situation, confidently stating that "at the end of the day it's simply a game of cat and mouse, and this is our job, so let's play."

Read More ...
---
This new VR experience gives you a taste of royalty
The British Monarchy and Google Expeditions have teamed up to give you a tour of Buckingham Palace in VR, giving us all a small look at how a British royal lives.
Posted today on the official British Monarchy YouTube channel, the "Buckingham Palace Expedition" takes you inside the home of the Queen of England, giving you a full 360-degree look at rooms such as the Throne Room and decadent White Drawing room.
Charles Anthony Johnstone-Burt, currently the Master of the Household to the Sovereign Vice Admiral, begins the virtual tour, and is joined by Anna Reynolds, the palace's official curator of paintings for a more historical look at the palace.
You can check it out in VR using a
Google Cardboard
or you can see it in 360-degree video below.
YouTube : https://www.youtube.com/watch?v=gen0NgJjry4
Last month, Google Expeditions, which is basically a "virtual field trip" program, took us inside
the White House in VR
, with all of its holiday decorations.
The videos are put together by Google using the GoPro Jump rig, a 16-camera setup that captures immersive 360-degree video footage.

Read More ...
---
HP's first convertible Chromebook comes at a bargain price
Chromebooks
have essentially become the backbone of many classrooms and so HP is launching a new Chrome OS laptop that's not only sturdy and small, but also transformable and affordable.
The HP Chromebook 11 G4 Education Edition comes sporting an 11.6-inch screen that users can bend all the way back, converting this device into a cloud-connected tablet. The IPS screen itself is none too shabby either with a HD resolution of 1,366 x 768.
The 11-inch Chromebook comes rocking a fanless Intel Celeron processor, 4GB of RAM and 16 or 32GB of storage depending on which configuration you choose.
The Chrome OS notebook is also made to take a beating with co-molded rubber edges that allow the device to survive 70cm drops. More than enough to take the occasional bag drop and bumps with lockers.
But the Chromebook 11 G4 picked up too much of a rump with its rubber bumpers. Measuring in at 20mm thin and weighing 2.7 pounds, HP claims its latest product is the thinnest rugged Chromebook designed for schools to pass the gauntlet of MIL-STD testing.
Best of all, this Chromebook comes at quite a bargain at $199 (about £140, AU$287) and it will be available later this month. Beyond the classroom, the HP Chromebook 11 G4 should give affordable Chrome OS machines like the
Asus Chromebook Flip
some stiff competition.

Read More ...
---
Updated: Best Netflix TV shows: 25 great Netflix television series in Australia
Best Netflix TV shows: 25 great Netflix TV series
It's been a long time coming (like, a seriously long time) but Netflix has finally arrived on Australian shores, giving Australians unfettered access to all of the critically-lauded Netflix Originals shows. Not only that, users also have access to a wealth of other licensed material.
Sure,
Netflix
also streams movies, but its television output is perhaps the reason most people have signed up for an account. There's nothing quite like firing up Netflix and binge-watching a series at your own pace. Getting instant access to entire seasons of House of Cards from day one is half the appeal.
This is why we've created the TechRadar guide to the greatest TV shows on the Australian version of Netflix right now (in no particular order). We'll keep this best TV show list constantly updated with the latest television shows that you should be watching and also tell you why.
1. Making a Murderer
True crime stories are so hot right now, evidenced by the immense popularity of the podcast Serial and HBO's The Jinx. Netflix's original series Making a Murderer however, is probably the hottest of them all, documenting and recounting the trials of Steven Avery and Brendan Dassey, two working-class Americans accused of the murder of 23-year-old photographer Teresa Halbach. Over its 10 episodes, the show exposes the failings of the Wisconsin justice system in blood-boiling detail. Having spent 18 years in prison for a crime he did not commit, Steven Avery is exonerated based on new DNA evidence. However, shortly after his release, he becomes the prime suspect in Halbach's murder, and Avery is put through the ringer once again by law enforcement figures that seem to have it out for him. What follows is an anger-inducing sequence of events that involve forced confessions, unconvincing (and possibly planted) evidence, dodgy lawyers and a complete presumption of guilt from almost everyone involved. Compelling, infuriating and tragic, we guarantee you won't be able to stop watching Making a Murderer once you've started.
Seasons on Netflix: 1
2. Marvel's Daredevil
When Marvel revealed that it would be creating several Netflix shows tied directly into the Marvel Cinematic Universe, fanboys (like me) were over the moon. The fact that it would start by bringing Daredevil back to life (Evanescence pun completely intentional) after the much-maligned Ben Affleck film was more than we could have ever hoped for. This isn't some low-level player – Daredevil is a genuine fan favourite. And if you ask us, 'The Man Without Fear' is probably better suited to being the star of a series rather than another movie – especially as he'll eventually team up with Netflix's other Marvel heroes Jessica Jones, Iron Fist and Luke Cage in the Netflix miniseries, The Defenders.
Seasons on Netflix: 1
3. Arrested Development
If it wasn't for Netflix, Arrested Development would have stayed as a three-season wonder. The streaming giant decided to take a gamble and fund a fourth season of Mitchell Hurwitz's brilliant family comedy and we are glad it did. While splitting the family up for most of the season meant some of the spark had disappeared - this was done to fit in with the actors' busy schedules - the fourth season proved that there was still a lot to like about the dysfunctional Bluth family. Filled with season-long in-jokes, perfect site gags and spot-on wordplay, Arrested Development is a comedy that needs to be watched on repeat - and even then you will find something new to laugh at.
Seasons on Netflix: 4
4. Marvel's Jessica Jones
In retrospect, it would seem impossible for Marvel to surpass its last Netflix Original series, Daredevil, with a show about a hard drinking ex-superhero that's little known outside of comic book circles, but that's pretty much what it's done with Jessica Jones. Though the show doesn't quite reach the action heights of Daredevil, Jessica Jones manages to be even more compelling in terms of story and character. Based on the comic Alias by Brian Michael Bendis, the show sees private investigator Jessica Jones (Krysten Ritter), bar owner Luke Cage (Mike Colter) and celebrity Trish Walker (Rachael Taylor) do battle with a mind-controlling creep named Kilgrave (David Tennant), whose incredible obsession with Jessica is causing everyone around her to die. Dark, violent and quite sexual for a Marvel show, Jessica Jones is required viewing for fans of the MCU.
Seasons on Netflix: 1
5. Mad Men
Arguably the finest show on television, Mad Men is a brilliant time capsule that takes us on a journey through the ever-changing landscape that was 1960s America. Over the years, we get to see the country evolve through the eyes of the people who work at a swanky New York advertising agency – most notably our lead character Don Draper (John Hamm), a damaged individual with a hidden past and a drinking problem who is constantly engaging in infidelity. Through the show, we get some insight into the slow rise of power for women in the workplace while facing overt sexism, race relations and the evolution of the American family during the most tumultuous period in American history. Truly an outstanding, must-watch show.
Seasons on Netflix: 6
6. Marco Polo
Netflix's answer to Game of Thrones, Marco Polo is the most epic and expensive Netflix original series to date. With a budget of $US90 million, the show is packed with big scale battles, thousands of extras, incredible locations and lavish sets. Set during Marco Polo's time in Mongolia under Kublai Khan, the series follows the famed Venetian's adventures as he navigates through Khan's Imperial City. You can guarantee that there will be blood, betrayal, intrigue and heaping helpings of sex and nudity. Hey, we told you it was like Game of Thrones!
Seasons on Netflix: 1
7. Brooklyn Nine-Nine
One of the funniest shows to hit TV in years, Brooklyn Nine-Nine stars Andy Samberg as an immature goofball who also happens to also be a brilliant NYPD detective. The show revolves around the many cases (and shenanigans) that Samberg and his equally hilarious co-stars get wrapped up in under the watchful eye of their stern Captain. Quick-witted and full of heart, Brooklyn Nine-Nine is a new comedy classic.
Seasons on Netflix: 1
8. Arrow
If you can't get enough of your superheroes, then you need to make it your mission to watch Arrow. Based on DC's Green Arrow comic book, the show follows Oliver Queen, a rich pretty boy who is marooned on an island for several years and then returns to his home in Starling City with a new agenda – to shoot arrows into every scumbag that failed his city. Arrow might veer into soap opera territory from time to time, but you have to admire the show's commitment to reaching as high as it can. It also exists in its own DC TV universe, so expect to see some guest appearances from The Flash and other DC heroes (and villains) of note.
Series on Netflix: 2
9. BoJack Horseman
The best way to approach BoJack Horseman, is to let it slowly grow on you. Chances are you won't be blown away by it from the first episode, but once you get hip to its rhythm, you'll likely find it to be one of the best animated comedy shows since Bob's Burgers. Will Arnett voices BoJack, a washed-up '90s sitcom star who spends his days being bitter about his failures alongside perpetual houseguest, Todd (Breaking Bad's Aaron Paul). Things get complicated when his cat girlfriend and agent Princess Carolyn (Amy Sedaris) hires ghost writer Diane (Alison Brie) to pen BoJack's memoir. Filled with hilarious characters that could only exist in drawing-form, BoJack Horseman is a real winner.
Series on Netflix: 1
10. Star Wars: The Clone Wars
Sure, It's easy to disregard Star Wars: The Clone Wars. It's a Star Wars kids show set during the prequel trilogy (you know, the trilogy that everyone hates), so obviously it doesn't seem like something any self-respecting adult would want to watch. How wrong you would be to assume that, as Star Wars: The Clone Wars is the best the series has been since the original trilogy. Each episode is like an epic mini-movie, with immense scope, fantastic production values, brilliant art design and tight direction. The entire series is available in HD on the service, including a Netflix-exclusive 13 episode season entitled 'The Lost Missions'.
Seasons on Netflix: 6
11. Suits
You've never seen a lawyer show like this before. Suits mostly avoids the 'courtroom drama' angle that law shows usually take, and instead focuses on the dealings behind the scenes. Mike Ross (Patrick J. Adams) is a brilliant man with a photographic memory who is wasting his life away as a petty drug dealer, until lawyer-extraordinaire Harvey Specter (Gabriel Macht) hires him to work at the most prestigious law firm in New York. Let's hope no one finds out about his lack of a law degree. Absolutely addictive.
Seasons on Netflix: 3
12. House of Cards
If there ever was a poster boy for Netflix, House of Cards would be it. Funded completely by the streaming service, Cards' first season boasted direction by David Fincher and acting by Kevin Spacey and was addictive television. The reason: Netflix positively wanted you to binge watch, putting all episodes up at once. Now in its third season, Netflix's Card trick is still impressive and shows just how far Netflix has come, given it's shot in both 4K and HDR.
Seasons on Netflix: 3
13. Master of None
One of the freshest and most enjoyable shows Netflix has put out to date, the semi-autobiographical Master of None sees comedian Aziz Ansari (Parks and Recreation) play Dev, a character much like himself who is trying to navigate his family, friends, acting career and love life in New York City. Hilarious and thoughtful, Master of None gives Dev the opportunity to reflect on difficult subjects like like racism and misogyny in a way that's warm, funny and eye-opening – no easy feat! Master of None also has an amazing soundtrack, and some wonderful supporting turns from Noël Wells, Eric Wareheim, Kelvin Yu and Ansari's own scene-stealing parents, Shoukath and Fatima.
Seasons available on Netflix: 1
14. Firefly
After he had produced the perfect female lead in Buffy and before he was Hulk smashing with The Avengers, Joss Whedon created a short-run sci-fi series that has spawned not only a massive cult following but, quite astonishingly, a movie. The reason it was such an underground success was because Firefly takes the Star Wars framework of making space messy, where everything is a little rough around the edges - including the crew. It even has its own Han Solo in the form of Nathan Fillion's Malcolm Reynolds. Whedon's witty words permeate the whole of Firefly, which is not so much a space opera but a space rock opera.
Seasons on Netflix: 1
15. Spartacus
Before he was the showrunner for Marvel's Daredevil, Steven DeKnight worked on the gratuitously violent and sexual series Spartacus. At first glance, you'd be forgiven for thinking that there's nothing more to the show than meat-headed beefcakes fighting and screwing in a 300-aping manner, but there's so much more going on – we follow Spartacus (the late Andy Whitfield and his replacement, Liam McIntyre) as he is taken into slavery and forced to do cruel and unimaginable things in the gladiatorial arena, just waiting for the day that he can finally get his revenge on slave-owners Batiatus (John Hannah) and Lucretia (Lucy Lawless). All of this culminates in one of the most satisfying season finales in recent memory. Be warned – this show is filled with grotesque violence and an immense amount of sex and nudity. It's like Game of Thrones times ten.
Seasons on Netflix: 3
16. Narcos
Narcos, the newest Netflix Original, tells the true story of the world's most infamous drug lord, Pablo Escobar (Wagner Moura), and the DEA agents (Boyd Holbrook and Pedro Pascal) tasked with taking him down. This riveting crime drama plays like a cross between City of God and Goodfellas, employing a voiceover-based narrative that gives you an unprecedented look at the ins and outs of Colombia's drug trade. Though a monster of a man, Moura's portrayal of Escobar imbues this murdering drug trafficker with a real human side, earning the character sympathy despite his horrible actions. Violent, sexy, well-written and immaculately acted, Narcos is truly one of the best shows of the year.
Seasons on Netflix: 1
17. Orange is the New Black
It may have never reached the heady heights of House Of Cards, but Orange Is The New Black is another show that proves Netflix is now up there with HBO when it comes to offering decent programming. Set in a woman's prison, Orange doesn't shirk the big issues of violence and rape but manages to mix these with a heady dose of black humour. Oh, and its first series was actually more popular than Cards which is a surprise as Netflix's advertising has always been very Spacey heavy.
Seasons on Netflix: 2
18. Danger 5
This South Australian-made comedy series is an absolute gem that lovingly spoofs WWII spy movies with a '60s twist in its first series, then picks up again in the neon-soaked, synth-scored '80s for its second series. Danger 5 is an elite team with one mission in mind: kill Hitler. Everything else is just a retro-tastic bonus. I mean really, how can you not love a show that features Nazi dinosaurs, miniature sets, a lion-headed ninja, and Adolf Hitler as a Ferris Bueller-esque new kid at a John Hughes-style high school?
Seasons on Netflix: 9
19. The Fall
Serial killer shows are all the rage these days, and The Fall is one of the best around. Superintendent Stella Gibson (Gillian Anderson) is on the hunt for a vicious serial killer in Belfast. Paul Spector (Jamie Dornan of Fifty Shades of Grey-fame) seems like a loving family man on the outside, but he also happens to be the killer that that Stella is tracking. How many women will Paul kill before Stella can catch him? Seriously intense viewing.
Seasons on Netflix: 2
20. Misfits
Think of it as Skins with superpowers. A group of sexed-up, troubled British youths are all doing community service together when a crazy storm rolls in and gives each of them powers they can barely comprehend. Will they use those powers for good, or will they use them to get into more mischief? Great writing and a great cast (some of which go on to appear in Game of Thrones) make this show highly recommended.
Seasons on Netflix: 5
21. Top Gear
Okay, so the show may be in limbo at the moment due to Jeremy Clarkson's offscreen bad behaviour, but there's no denying that Top Gear is a remarkably entertaining programme. It's easy to get swept up in the show's various car challenges, test drives, stunts and celebrity appearances, even if you aren't a car enthusiast. This is all due to the infectious camaraderie between the show's three hosts – Richard Hammond, James May and the aforementioned Clarkson are a cheeky trio and are completely responsible for making a show about cars absolutely addicting.
Seasons on Netflix: 7
22. Chef's Table
From the makers of the incredible documentary Jiro Dreams of Sushi comes this six-part Netflix Original miniseries that takes us into the lives (and kitchens) of six of the world's most celebrated chefs. Get an inside look at the artistry behind the creation of some of the most breathtaking dishes imaginable, and then start to wish you had the unlimited resources required to travel around the world, visiting each of these incredible restaurants. Mouth-watering
and
awe-inspiring.
Seasons on Netflix: 1
23. Wet Hot American Summer: First Day of Camp
Reviled on initial release and then rediscovered as a cult classic, the 2001 film Wet Hot American Summer is the kind of satirical comedy that leaves most people scratching their heads. Those in the know, however, see it as an absolutely pitch-perfect, gobsmackingly hilarious spoof of the summer camp movies of the late '70s and early '80s. Many of the actors in the original film went on to become huge stars (Bradley Cooper, Paul Rudd, Amy Poehler), so it should be considered a minor miracle that all of these people were wrangled back almost 15 years later to star in a prequel series for Netflix. If you haven't seen the original movie, you might want to stream it on Netflix before watching the show, but if you have seen it and love it like we do, you'll be over the moon with Wet Hot American Summer: First Day of Camp.
Seasons on Netflix: 1
24. Vikings
Praise Odin! We finally have a brutal and (mostly) historically-accurate show about Norse culture that would make Thor proud. Vikings takes us on a journey through Scandinavian/European history as Ragnar Lothbrok (Travis Fimmel), a man who may or may not be a direct descendent of Odin himself, rises up the viking ranks and searches for new civilisations alongside his band of viking brothers. Best watched with a pint of mead in your hand.
Seasons on Netflix: 2
25. Freaks and Geeks
On the list of shows that were tragically cut down before their prime, Number 1 is Firefly. Number 2, however, is Freaks and Geeks, the show that served as a launching pad for some of our favorite stars in comedy today. Brash, mischievous and hysterical, James Franco, Jason Segel and Seth Rogen provide a perfect counter-balance for the tepid (and completely loveable) Linda Cardellini. The show scores the last spot on our list and in our hearts because at the end of the day we've all been Cardellini's character, Lindsay. We've all been picked on, called a nerd and genuinely loved something - whether that's cellphones, computers, televisions, whatever. And just when you think you'll never fit in, the right group of people somehow find their way into your life.
Seasons on Netflix: 1

Read More ...
---
In depth: The best TV shows you can watch right now
Best TV shows
How do you find the best TV shows? TV Guide is no help now that we're increasingly switching to services like Netflix, HBO Now, Hulu and Amazon for our televisual goodness.
There's a whole lot of choice out there at the moment when it comes to finding something awesome to stick on your lovely
big-screen TV
. But therein lies the rub: you have to choose. Without someone else determining the programming schedule you've got to go and do all the discovery yourself.
Hence why Apple, Google and Amazon are trying to make discovery the centre point for their different devices and operating systems.
You could always just let someone you trust do it for you though. Like us.
So, you can always check out our curated lists of the best shows the big streamers have to offer.
Best drama shows
Breaking Bad
More addictive than the meth pushed by Walt and Jessie (apparently, ahem), Breaking Bad is brilliant binge-watching television. The initial plot is simple: a straight-laced teacher is told he has cancer and to make sure he leaves his family with the best possible life, he turns to drug making and dealing. There's method to his madness as he ends up being pretty good at it.
Creator Vince Gilligan has created such a good group of characters, he is currently mining the same world again with Better Call Saul. But that has some way to go reach the highest highs that Breaking Bad offers.
Where to get it:
Netflix
Seasons available:
5
Best of the rest
The Affair
"The Affair is the perfect example of an idea taken from a rough notion to a polished, enticing series."
Where to get it:
Showtime Anytime
Seasons available:
2
Mad Men
"The show is at its best when it just focuses on its extremely flawed and brilliantly portrayed characters. "
Where to get it:
Netflix
Seasons available:
7
24
"The show has always played on the spectre of real terrorist atrocities, but with a hyperreal edge that kept it firmly within the 'entertainment' genre."
Where to get it:
Amazon Prime
Seasons available:
8
Unsung hero
Friday Night Lights
"Consistently brilliant television and up there with the best programmes around, even if the only thing you know about American Football is that it's a poor person's rugby."
Where to get it:
Netflix
Seasons available:
5
Best comedy shows
Community
Community is the series that just won't die. And many have tried to kill it. Now heading into its sixth season, it was looking rocky for the comedy when Season 4 was announced, without show runner Dan Harmon, but it survived with its dignity almost intact and was back to its best for Season 5. Set in a community college, Community follows a rag-tag group of adult learners and is so packed through with in-jokes, parodies and surreal humor that it's hard to believe each episode is just 20-odd minutes long.
Where to get it:
Hulu
Seasons available:
5
Best of the rest
Seinfeld
"Probably one of the most quotable shows to ever be created, Seinfeld is a classic that anyone with a funny bone in their body needs to watch."
Where to get it:
Hulu
Seasons available:
9
Modern Family
"Consistently hilarious for six seasons now, using The Simpsons' method of showing good ol' family values through, well, good ol' family dysfunction."
Where to get it:
Hulu
Seasons available:
2
Red Oaks
"Great casting (Jennifer Grey!), some brilliant nods to '80s films and a short run time means this is a series you can eat up in one neon-fuelled sitting."
Where to get it:
Amazon Prime
Seasons available:
1
Unsung hero
Master of None
"Master of None takes Ansari out of Amy Poehler's shadow and brings him into his own, showing audiences a side of the comedian that anyone in their mid-20s or early 30s can relate to."
Where to get it:
Netflix
Seasons available:
1
Best Sci-Fi / fantasy shows
Game of Thrones
The fantasy genre on television was floundering before Game of Thrones came along. Prised from George RR Martin's towering tome, GoT is a masterpiece of storytelling. It's part Godfather (warring families, copious bloodshed), part Tolkien (freaking dragons), and it gets better with each season. This is the crown jewel for both Sky and HBO, and is now one of the biggest shows in the world, with a budget to match. The series is now at a crucial point, as the show's plots overtakes those in the books. Keeping avid readers sweet will be a tough challenge but for those who just know this world through the TV show, it makes for riveting television.
Where to get it:
HBO Now
Seasons available:
4
Best of the rest
Battlestar Galactica
"This reworking of the kitsch '70s show could have been a disaster but under the helm of showrunner Ronald D Moore, it turned out to be one of the best things made for TV."
Where to get it:
Hulu
Seasons available:
4
Firefly
"Firefly takes the Star Wars framework of making space messy, where everything is a little rough around the edges - including the crew."
Where to get it:
Netflix
Seasons available:
1
Vikings
"Yes, it takes a number of liberties with its source material but the acting is top class, as is the cinematography."
Where to get it:
Amazon Prime
Seasons available:
3
Unsung hero
Sense8
"The Wachowski siblings have been more miss than hit lately - Cloud Atlas was brave but flawed, Jupiter Ascending was just flawed - but Sense8 sees something of a return to form for the duo."
Where to get it:
Netflix
Seasons available:
1
Best horror shows
The Walking Dead
The Walking Dead has been reanimated more times than the zombies that harangue the group of survivors we have all come to know and love. Initially created with Frank Darabont at the helm, he left after the first season then his replacement was eventually replaced and their replacement replaced.
With this in mind, it's amazing that not only has the show consistently managed to improve season after season it has become one of the most successful series ever. Yes it sometimes slumps along slower than a zombie with its legs hacked off but give it time and it will reward you with more drama than you can shake a bloody stump at.
Where to get it:
Netflix
Seasons available:
5
Best of the rest
American Horror Story
"From asylums to haunted inns to the circus, no place (or time) is safe in this popular horror anthology series."
Where to watch it:
Netflix
Seasons available:
4
Hannibal
"If you like gore-fest crime scene investigation shows like Dexter, Hannibal is so good it's scary."
Where to watch:
Amazon Prime
Seasons available:
2
True Blood
"The tales of Sookie Stackhouse were Twilight-esque books but the show found gold in the idea of a town that learns to respect vampires."
Where to watch:
Amazon Prime
Seasons available:
5
Unsung hero
Grimm
"The closest we'll ever get to a TV adaptation of Fables."
Where to watch:
Amazon Prime
Seasons available:
4
Best superhero shows
Daredevil
When it comes to superhero movies, Marvel are bossing DC thanks to the rich tapestry it has weaved with its cinematic universe. Its TV shows, as fun as Agents Of S.H.I.E.L.D and Agent Carter are, haven't had the same success as DC's The Arrow or The Flash. Thankfully Daredevil has come along to change all this. Released in one binge-watching dose, Daredevil is superb television, regardless if you are a superhero fan or not.
Matt Murdoch's (Boardwalk Empire's Charlie Cox) rise from blind lawyer to vigilante is brutal and steeped in realism. The reason it works so well is that it doesn't shy away from being violent - each crack and crunch is a world away from Ben Affleck's terrible movie version. And special mention has to go to Vincent D'Onofrio as Wilson Fisk, his best role since the tortured Private Pyle.
Where to watch:
Netflix
Seasons available:
1
Best of the rest
Jessica Jones
"If you thought Chris Nolan's Batman movies were dark, let us tell you about Jessica Jones. She's another messed up detective with superpowers, but with a whole lot more Marvel baggage."
Where to watch:
Netflix
Seasons available:
1
Gotham
"Given that the best thing about the Batman mythos is, er, Batman, Gotham really shouldn't work. But it does, even if it does take a while to get into."
Where to watch:
Netflix
Seasons available:
1
Heroes
"Sure, it went seriously downhill after the first season, but what a first season that was. Watch that, then you're free to move on and pretend the rest never happened."
Where to watch:
Netflix
Seasons available:
4
Unsung hero
Arrow
"The plot is very Batman: billionaire playboy turns superhero after a life changing turn of events, but bats are replaced with bows as Oliver Queen cleans up his city."
Where to watch:
Netflix
Seasons available:
3
Best crime shows
Sons of Anarchy
Seemingly always vying for the top spot of Best Recently Finished Drama (we may have made up that award) with Breaking Bad, Sons Of Anarchy is a long brooding menace of a show that deserves your attention. Centred on a motorcycle gang that live by their own rules (you can probably guess what their name is from the title) the show is positively Shakespearean in its storytelling and will have you gripped from episode one.
While Ron Perlman steals the show as Clay, Charlie Hunnam's Jax is one of the best tortured souls you will see on any television show. Beware that only six series are currently streaming on Amazon Prime - you will have to wait a little while before the fitting final season heads to the service.
Where to watch:
Netflix
Seasons available:
7
Best of the rest
Brooklyn Nine Nine
"Give it three episodes and you will be hooked and it's all because the characters are hilarious and the dialogue first class."
Where to watch:
Hulu
Seasons available:
3
Narcos
"If you're looking for something to fuel your hangover now that Breaking Bad is caput, Narcos is a much-needed prescription that'll scratch your itch."
Where to watch:
Netflix
Seasons available: 1
Bosch
"Created by Michael Connelly but brought to life by actor Titus Welliver, the series follows LA Homicide detective Harry Bosch and features enough grit to pave the longest of driveways."
Where to watch:
Amazon Prime
Seasons available:
2
Unsung hero
The Blacklist
"While the supporting cast isn't quite up to Spader's magnificence, this is one of the most enjoyable shows on Sky at the moment."
Where to watch:
Netflix
Seasons available:
2
Best political shows
The West Wing
Aaron Sorkin's stock as a screenwriter may be a little low at the moment, thanks to the saccharine nature of The Newsroom, but if you want to remember him at his best then The West Wing is for you. Not only does it have the best cast ever assembled for a television show – led by the fantastic Martin Sheen – it's also a series that has influenced many programmes since. A winner of 26 Emmys, The West Wing showed that network television can be just as good as cable TV. A must watch.
Where to watch:
Netflix
Seasons available:
7
Best of the rest
House of Cards
"If there ever was a poster boy for Netflix, House of Cards would be it. Funded completely by the streaming service, boasting direction by David Fincher and acting by Kevin Spacey."
Where to watch:
Netflix
Seasons available:
3
Veep
"Veep is perfect satire. Its comedic take on the presidency and politics in this country is both laugh-out-loud funny and extremely terrifying."
Where to watch:
HBO Now
Seasons available:
4
The Newsroom
"The show if anchored brilliantly by Jeff Daniels' news anchor as the show takes us behind the scenes of a news show that is trying to bring the truth to US TV screens."
Where to watch:
HBO Now
Seasons available:
3
Unsung hero
Alpha House
"It has a political edge but the back stabbing is replaced with a little bit of rib tickling. John Goodman is superb as one of four US senators shacked up in the same house."
Where to watch:
Amazon Prime
Seasons available:
2

Read More ...
---
Your Facebook posts will soon help determine TV ratings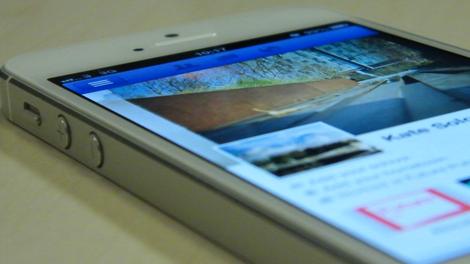 If you've been ranting about TV shows on Facebook, it will soon help determine Nielsen's TV ratings data.
Facebook is set to begin sharing your posts and conversations about TV shows on the social media platform, whether public or private, with Nielsen.
If you're worried about your privacy, though, Nielsen is assuring users that the information Facebook hands over will be completely anonymous.
"Facebook will deliver directly to Nielsen the aggregated and anonymous program-related conversation on Facebook, including posts shared with friends, family and publicly, while respecting and in full compliance with consumer privacy," Nielsen said in its
announcement
.
It isn't exactly clear if this will include private conversations through Facebook Messenger, though it seems like it will only include Facebook posts. Regardless, we're getting in touch with Facebook and Nielsen to clarify.
Social ratings
Nielsen has already
tracked Twitter
for more than two years, taking into account mentions of shows and how many Twitter users view tweets with the mentions.
With the inclusion of Facebook, Instagram is next in line to be integrated, though it will be interesting to see how Instagram posts will be measured.
Nielsen says its current Social Content Ratings program measures "program-related conversation for each social networking service tracked and gross totals across social networks."
This includes "social media authorship (eg, posts, wweets), engagement (eg, comments, likes, replies, Retweets, shares), reach (audience and impressions) and demographics (age and gender) as available."

Read More ...
---
Think happy thoughts: US military developing mind-reading implants
The US Defense Advanced Research Projects Agency (DARPA)
has announced
an initiative to create an advanced interface for linking the human brain to a computer.
The program, dubbed the Neural Engineering System Design, or NESD, aims to develop an implant no larger than a cubic centimeter capable of translating electrochemical signals in the brain into the more conventional ones-and-zeros that are legible to computers.
According to DARPA, the types of neural interfaces currently approved for use on humans cap out at about 100 channels, each reading the signals of tens of thousands of neurons.
The NESD program believes that such a small number of channels overloaded with signals result in "noisy and imprecise" data, and that its new interface would handle up to a million neurons per channel in the brain.
"Today's best brain-computer interface systems are like two supercomputers trying to talk to each other using an old 300-baud modem," said Phillip Alvelda, NESD program manager. "Imagine what will become possible when we upgrade our tools to really open the channel between the human brain and modern electronics."
While designed primarily for defense use, possibly for monitoring soldiers in the field, the technology could have a number of other potential uses, including greater detail for brain mapping and psychological studies.

Read More ...
---
Computer finds record-smashing prime number that's over 22 million digits long
Math was my weakest subject in school, but I still find numbers and the processes to discover new ones wonderfully fascinating.
Today, my inner math geek was treated to the news that a computer has found the largest known prime number ever - two to the 74,207,281 power minus one. The number, called M74207281, is 22,338,618 digits long, racking up almost 5 million more figures than the previous record holder.
To put that into even greater perspective, if you were to print M74207281 out on paper, using millimeter-size type, the resulting sheath would be about 22km in length.
Prime time
If, like me, integers hurt your head, you may need a reminder that a prime number is a number larger than one that can only be divided by itself and one. Those on the hunt for these massive primes typically multiple by many twos then subtract by one.
The new mega prime is too big to be of practical value, but the search for primes like this is key to putting computer hardware to the test. Software developed by the group that's searching for these rare primes discovered a flaw in Intel's Skylate CPUs as well as hardware issues in numerous privately owned PCs, according to
Mersenne.org
.
And while a computer did the heavy computational lifting, humans were still needed to eliminate non-prime numbers from the pile.
Check out the video below to learn more about the new record-holding prime:
YouTube : https://www.youtube.com/watch?v=q5ozBnrd5Zc

Read More ...
---
Buying Guide: 9 best Bluetooth speakers available today
Best Bluetooth speakers
Your phone cut the cord, now it's time for you to set your music free and buy a Bluetooth speaker. Thankfully, there's one suited for everyone out there.
Some Bluetooth speakers excel at packing in as much functionality as the unit can handle while keeping the price down. Other speakers shuck excess functionality in favor of premium build materials instead. Whatever path you choose to go down, you'll be greeted with many options to suit your personal tastes.
The only thing standing in your way is sorting out what's worth your money and what most definitely is not. To help you in your journey, we've compiled a list of the best Bluetooth speakers available right now in terms of value, performance and design.
1. UE Boom 2
Minor, but worthwhile upgrades for a modern classic
Weight:
1.2 pounds |
Battery life
: 15 hours |
Wireless range:
30+ feet |
Frequency response:
90Hz-20kHz |
Drivers:
Two 1.75" drivers and two 1.75" x 3" passive radiators |
NFC:
Yes |
Aux-in:
Yes
USB charging:
Yes
Brilliant design
Waterproof
Battery life isn't improved over original
This sequel to the UE Boom nails everything it aims to accomplish. Even better, what used to be the best Bluetooth speaker around for most occasions is now the best one for every occasion, thanks to the waterproofing. The
Megaboom
also comes recommended if you're looking for more power.
Read the full review:
UE Boom 2
2. Fugoo
A small Bluetooth speaker that raises the bar
Weight:
1 pound |
Battery life
: Up to 40 hours |
Wireless range:
30+ feed |
Frequency response:
60Hz -20kHz |
Drivers:
Two 28mm neodymium tweeters, two 39mm neodymium aluminum domed mid/woofers, two 43mm x 54mm passive radiators |
NFC:
No |
Aux-in:
Yes |
USB charging:
Yes
Awesome sound
Amazing battery life
No flaws to note
Meet the Bluetooth speaker market's best-kept secret. The Fugoo comes in your choice of jacket style (Style, Tough, or Sport), but no matter which one you choose, this speaker is just as suited for the elements as it is your coffee table.
Despite its small size, this option offers surprisingly good sound performance and, get this, up to 40 hours of battery life when listening at medium volume. I was able to get nearly 20 hours out of it at a high volume.
Read the full review:
Fugoo
3. Harman Infinity One
This stunning Bluetooth speaker lives up to the legacy
Weight:
2.8 pounds |
Battery life
: 10 hours |
Wireless range:
30+ feet |
Frequency response:
70Hz-20kHz |
Drivers:
Four 1.8" drivers and two passive radiators |
NFC:
Yes |
Aux-in:
Yes |
Bluetooth version:
N/A |
Weatherproofing:
No |
Charges devices over USB:
Yes
Vibrant, rich sound
Charges devices
High asking price
The Harman Infinity One is the most expensive speaker on our list and it's also one of the best values around. The sound performance is best-in-class with amazingly deep bass and rich sound making up the rest of the signature.
Additionally, this speaker houses every modern feature that one could desire in a Bluetooth speaker, like NFC connectivity, USB charging and conference calling. A big part of the price goes to the stunning design put forward by Harman. The entire enclosure is a matte grille that allows for sound to pour out of each side. You're getting your money's worth here.
Editor's Note
: This speaker is available in the US only, but the One bears such close resemblance in terms of its design and performance to the also-fantastic JBL Xtreme below that folks around the world won't be left out of the experience.
Read the full review:
Harman Infinity One
4. Creative Muvo Mini
A capable, weatherproof Bluetooth speaker with subtle style
Weight:
.6 pounds |
Battery life
: 10 hours |
Wireless range:
32 feet |
Frequency response:
N/A |
Drivers:
Two micro drivers and one bass radiator |
NFC:
Yes |
Bluetooth version:
4.0 |
Aux-in:
Yes |
USB charging:
No
10-hour battery
Weatherproof
Can't charge devices
It's not tough these days to find a Bluetooth speaker full of desirable features like full sound, weather-proofing and a good-performing battery. Most of the time, however, the options capable of all those feats won't be cheap. That's where Creative's Muvo Mini comes in to play.
For $59 (£49, AU$69), this speaker handles all these impressive feats, wiping the floor clean of the competition in the process. It'd be enough to recommend it based on its cheap price alone, but it's actually a really good all-around speaker, so there's that too.
Read the full review:
Creative Muvo Mini
5. UE Mini Boom
Big sound from a tiny, ruggedized Bluetooth speaker
Weight:
.6 pounds |
Battery life
: 10 hours |
Wireless range:
50 feet |
Frequency response:
130Hz - 20kHz |
Drivers:
Two 1.5" drivers, one 3" x 1.5" passive radiator |
NFC:
Yes |
Aux-in:
Yes |
Bluetooth version:
N/A |
Weatherproofing:
No |
Charges devices over USB:
No
Lively design
Surprisingly deep sound
Foggy highs
Don't knock the UE Mini Boom for its small size. What it offers out of the box in terms of sound performance and battery life isn't just impressive, it's a steal at $99 (£79, AU$99).
Just as we were, you'll likely be surprised by the capabilities of this speaker through its companion app. Packed into a fun, durable form-factor, this speaker is a fantastic value for music lovers.
(Sadly, this speaker has been discontinued. I'm going to keep it here a little while longer, as it's still pretty easy to find at a good price. At that, I definitely recommend that you pick it up.)
Read the full review:
UE Mini Boom
6. JBL Charge 2 Plus
Improvements to last year's hit speaker make it even better
Weight:
1.3 pounds |
Battery life
: 12 hours |
Wireless range:
30+ feet |
Frequency response:
75Hz – 20kHz |
Drivers:
Two 1.7" drivers and two passive radiators |
NFC:
No |
Bluetooth version:
3.0 |
Aux-in:
Yes
USB charging:
Yes
Excellent sound
Water-resistant
A little expensive
Coming in at $150 (£129, about AU$170) is the JBL Charge 2+. It's about the size of a large can of energy drink, but I promise that it has more functionality than one. It offers impressive sound that's much more full-bodied than I'd thought a speaker this small could produce.
Not just that, speakerphone support is seamless and the tethering with three devices simultaneously via Social Mode makes it a fun party accessory. Lastly, outdoor enthusiasts will love that this speaker is also splashproof and can last up to 12 hours. You can even use it to charge your phone or tablet in a pinch.
Read the full review:
JBL Charge 2 Plus
7. Bose SoundLink Color
A vibrant Bluetooth speaker that packs impressive sound
Weight:
1.2 pounds |
Battery life
: 8 hours |
Wireless range:
30 feet |
Frequency response:
N/A |
Drivers:
N/A |
NFC:
No |
Aux-in:
Yes |
Bluetooth version:
N/A |
Weatherproofing:
No |
Charges devices over USB:
No
Fun, curvy design
Booming sound
Lacks some modern features
When it comes to Bluetooth speakers, Bose is a major player. But something that's been missing from the company's product line is a relatively affordable option that has the same full-bodied sound crammed into a small form-factor.
With the $130 (£120, AU$180) SoundLink Color, Bose has achieved just that, plus a splash of color. There are a variety of flavors to choose from, but whichever you choose, you'll be treated to stellar sound and battery performance. Bose performance now comes cheap with this portable Bluetooth speaker.
Read the full review:
Bose SoundLink Color
8. JBL Xtreme
High performance wrapped in a stylish, durable shell
Weight:
4.6 pounds |
Battery life
: 15 hours |
Wireless range:
30+ feed |
Frequency response:
70Hz -20kHz |
Drivers:
Two 2.48" woofers |
NFC:
No |
Aux-in:
Yes |
USB charging:
Yes
Splashproof
Stylish
Heavy
Ports difficult to access
It's impossible not to compare JBL's rough and tough Xtreme to the stellar Infinity One. After all, its parent company, Harman, is responsible for both creations.
The Xtreme might look a whole lot like the One, but it sets itself apart with a rugged build that is forgiving of dings and short falls. Its battery can pump music for a very solid 15 hours, too. It edges out most, if not all, similarly priced competitors in terms of value, but falls short ever so slightly of the One's sound performance.
Read the full review:
JBL Xtreme
9. Creative Sound Blaster Roar SR20
Tell iHome to go home
Weight:
2.5 pounds |
Battery life
: 8 hours |
Wireless range:
40 feet |
Frequency response:
N/A |
Drivers:
One 2.5" driver, two 1.5" drivers and two passive radiators |
NFC:
Yes |
Aux-in:
Yes |
Bluetooth version:
3.0 |
Weatherproofing:
No |
Charges devices over USB:
Yes
Sleek, novel design
Great lows and mids
Not the loudest speaker out there
A few useless functions
The Creative Sound Blaster Roar SR 20 packs novel functionality and roaring sound into an appealing body for a price that rings it at a pleasing tune of $129 (about £104, AU$155). This speaker is about the size of a hard-cover book and can compliment a bookshelf or a table top nicely.
Touching on features, the built-in internal microphone allows you to make or take calls with ease. The Roar SR20 supports a microSD card, which you can use either to record calls onto or listen to stored music from. Something else you don't see often in a Bluetooth speaker is an overdrive button. "Roar" mode cranks the sound performance up a few notches.
Read the full review:
Creative Sound Blaster Roar SR20
We'll update this page as we review more speakers, so stay tuned. Let us know if you have suggestions for us to check out in the comments below.

Read More ...
---
Star Wars: Episode VIII delayed till December 2017
Disney has announced the release of Star Wars: Episode VIII is delayed to December 15, 2017, so we'll have to wait longer before we get more of a hint about who Rey's parents really are.
Episode VIII was originally scheduled to be released around the Memorial Day weekend (May) in 2017, so we're looking at a delay of about 7 months.
"The move follows the extraordinary success of
Star Wars: The Force Awakens
, which was the first Star Wars movie to premiere outside the traditional summer blockbuster window and smashed numerous records," Disney's Star Wars
blog
explained.
In the meantime...
But don't worry: you'll still get your Star Wars fix this year with the first spin-off film, Rogue One: A Star Wars Story, still on schedule to be released on December 16 this year.
With the release of Rogue One scheduled for December 2016, a mid-2017 release for a core-story Star Wars film would leave only half a year between what will likely be pretty huge films.
The delay of Episode VIII not only gives writer and director Rian Johnson more time, it also gives us a solid year between Star Wars franchise films, spin-off or not, and in a way makes December - unofficially - Star Wars month.
Time to begin counting down to December 15, 2017, even if it is almost two years away.

Read More ...
---
This new graphene material is more sensitive than your skin
Researchers at Monash University have developed
a new material
that is more sensitive than human skin.
The elastomer, created from
wonder material graphene
, is flexible, ultra-light, and sponge-like in texture. It's capable of sensing pressure and vibration across an impressive range of frequencies.
"It far exceeds the response range of our skin," said Dr. Ling Qiu of the Monash Centre for Atomically Thin Materials, or MCATM. "It also has a very fast response time, much faster than conventional polymer elastomer."
Because of how well the graphene elastomer responds to touch, in addition to its
known durability
and
ability to react to temperature
, scientists speculate that the material could be used in developing highly-advanced prosthetic limbs, as well as other flexible electronics.
"Although we often take it for granted, the pressure sensors in our skin allow us to do things like hold a cup without dropping it, crushing it, or spilling the contents," explained Qiu. "The sensitivity and response time of the elastomer could allow a prosthetic hand or a robot to be even more dexterous than a human."
While
Deus Ex
-style robotic augmentations are still a ways away, Professor Dan Li, a director at MCATM, is still excited by the findings.
"Although we are still in the early stages of discovering graphene's potential," Li said, "this research is an excellent breakthrough."

Read More ...
---
Mac Tips: How to change your default web browser and email app on Mac
Apple has long included Safari and Mail along with
OS X
, and many, many users utilize these apps on a daily basis. Some users prefer other web and email apps, however, and if you're one of those users, then you'd likely want to change the default browser and email client on your Mac so that links and new email compose windows open in the desired apps. We'll show you how this works so that you can customize your
Mac
to your liking.
Setting a default web browser
Safari isn't the only browser on the block. You may find yourself using Chrome, Firefox, Opera, or any other numerous browsers available for the platform for many different reasons. If you find yourself using a different browser on a daily basis, then you can easily change your default one by performing these steps:
1. Ensure your browser of choice is installed on your Mac.
2. Open System Preferences.
3. Navigate to the General preference pane.
4. Locate the "Default Web Browser" and select your default browser from the drop-down menu.

Note that this list of browsers will contain any app installed on your Mac that can open web URLs - not all of the apps listed may be web browsers.
Setting a default email app
People have different preferences when it comes to email clients, and Apple's Mail.app doesn't fill the needs of some users. When you find an email client that does, you may want to set it as the default email client on your Mac so that when you click email address links in your web browser or other places system-wide, your email client of choice will open and present a new email compose window. To set your default email client, follow these steps:
1. Ensure that your favorite email client is installed on your Mac.
2. Open Apple Mail (yes, as counter-intuitive as this sounds).
3. Select Mail > Preferences > General.
4. Select your favorite email app from the "Default email reader" drop-down menu.

After doing this, any email address links that you click will open in your preferred email client of choice and will no longer cause Mail to open.

Read More ...
---
Netflix's newest series drags you into a cyperpunk dystopia
Fans of the classic cyberpunk sci-fi book Altered Carbon - and consumers of gritty, futuristic noir stories in general - may be pleased to hear the aforementioned novel is being adopted into a series for
Netflix
.
A 10-episode run will arrive on the streaming service at an as-yet-determined date. Laeta Kalogridis, who's written, produced, and executive produced such flicks as Shutter Island, Terminator Genisys and Avatar, will executive produce and write the show.
Altered Carbon is set in the backdrop of the 25th century in a world where the human mind can be digitized and a person's soul downloaded into another body. Protagonist Takeshi Kovacs is an ex-military Envoy imprisoned for 500 years who's downloaded into the kind of future he'd fought to prevent in order to solve a murder. Solve it, and Kovacs gets another shot at life on Earth.
Altered Carbon is just one of a growing slate of new Netflix programs, particularly with a dramatic bent. Just this week, the service, which plans to spend about $6 billion on content this year, picked up 10 episodes of Gypsy, a "sexy psychological thriller."

Read More ...
---
Rumored Nintendo NX specs leak points to 4K streaming
4K video streaming and 900p gameplay may be two of the new features you can expect from the
Nintendo NX
when it is formally announced this year. At least, if you can believe a survey someone found on the internet.
The survey in question was found by Liam Robertson, who promptly posted a screenshot of it on
his Twitter account
. The survey was from the GFK Research Group, a partner of Nintendo used to get public opinion on new games and hardware, as well as keep tabs on how many systems the company sells in a given year.
If legitimate, this could be our first look at the performance specs of the new system.
Like we already gathered from the plethora of patents from the Big N, the NX will be a two part system, similar in some respects to the
Wii U
. It will have a console portion and a handheld portion, as well as another sensor bar.
Performance specs listed on the survey include 900p/60 frames-per-second gameplay and 4K video streaming, which would make the NX the first system able to stream Ultra-HD video.
Other features include Mario and Legend of Zelda games (well, duh!) and video calls.
While this should probably go without saying, it's best not to treat this survey (or anything you read on the internet for that matter) as definitive, set-in-stone facts. What we do know is that Nintendo will unveil its console later this year, probably around E3.

Read More ...
---
Scientists may have found the 9th planet in our solar system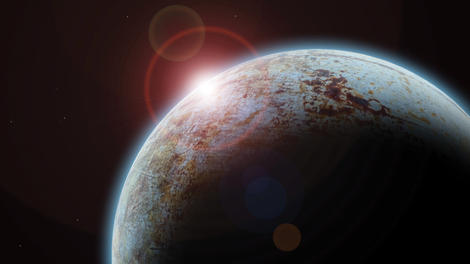 While Pluto has been bumped down to dwarf status, astronomers from the California Institute of Technology (CIT) have found evidence that there is in fact another planet in our solar system.
Unfortunately, they haven't actually found the planet itself, which is being referred to as Planet Nine, but the astronomers believe it could be almost 10 times the size of Earth and sits far beyond Pluto, past the Kuiper Belt between 20 billion and 100 billion miles away.
If so, this would mean the new mystery planet would only orbit the Sun once every 10,000 to 20,000 years, which could be the reason astronomers have not been able to find it yet.
Gravity in orbit
According to the two astronomers from CIT, professors Michael Brown and Konstantin Batygin, whose findings have been published in the
Astronomical Journal
, the evidence of Planet Nine's existence can be found in six objects beyond the Kuiper Belt that have elliptical orbits.
All six objects orbit in the same area of the solar system, tilting at the same angle and loop, and the chances of that happening are only about 1 in 14,000.
The astronomers argue that it could be the gravitational pull of the giant Planet Nine basically herding these six into an orbit.
Still, the planet has yet to be found, and Dr Brown, who began searching for the planet a year ago, believes it could take up to 5 years to find.
The New York Times

Read More ...
---
Your iPhone is now the world's smallest soundboard with these apps
Your iPhone is now the world's smallest soundboard thanks to new studio-simulated iOS apps Apple Music Memos and an updated GarageBand 2.1.
Music Memos is the more musically gifted brother of Voice Memos in that it can analyze rhythm and chords of acoustic guitar and piano recordings, then instantly add drums and a bass line.
This virtual backup band is completely customizable, according to Apple, and the recording uses the iPhone's built-in microphone in a high-quality, uncompressed format.
On-the-go artists using Music Memos can also name, tag and rate their tracks, then use iCloud to further develop them in GarageBand and Logic Pro X, or simply stick them straight on Apple Music Connect.
GarageBand 2.1 on the run
GarageBand 2.1 adds Live Loops to Apple's popular mobile music creation app. It works by tapping a grid of cells that trigger different looped instruments and samples, making it easy enough for anyone to use.
Apple pre-loaded the new GarageBand update with a bunch of loop templates that spans genres like EDM, Hip Hop, Dubstep and Rock, but you can also create your own loops from scratch.
Missing a drummer? GarageBand 2.1 keeps the beat alive, adding a new Drummer feature that consists of nine EDM and acoustic virtual session drummers.
The user interface includes new recording controls, automation features and a simplified EQ. While Apple is touting the expansive 12.9-inch
iPad Pro
display as the best way to mix up for music, the
iPhone 6S
and
iPhone 6S Plus
hve 3D Touch capabilities. You can't have both a giant touchscreen and 3D Touch. Not yet at least.

Read More ...
---
Google's plan to make Chrome faster and more efficient
Google Chrome is about to get a serious speed boost. The search company announced its plan to soon introduce its new compression algorithm, Brotli, which can compress internet data up to 26% faster and thus, make browsing zippier than ever.
However, there is a caveat. The data-crunching increases that Brotli yields currently applies
exclusively
to HTTPS connections. In other words, only the sites with which you can establish a secure connection to will benefit. On Chrome, you can easily tell if you're using an HTTPS-enabled site by checking for the green lock symbol in the URL bar.
Brotli will be introduced to Chrome soon, but as Google
announced
in September, it has big aspirations for its latest data compression algorithm. It wants Brotli to be a data format that's adopted by the world's other leading browsers, like Firefox and Safari. If Brotli works as well as Google says it does, Mozilla and Apple have little reason to refuse implementing it. But, of course, there are politics in tech and it could never happen. Needless to say, we'll be watching this space very closely.
If you're anxious to give it a try right now, download Google's developer-focused browser variant,
Chrome Canary
. But, if you can hang tight, the algorithm is likely to roll out in the coming weeks.
Via
Independent

Read More ...
---
Updated: How to use Windows 10
How to download and install Windows 10
Windows 10
is the latest version of Microsoft's operating system, and while it builds upon what made its previous versions (especially
Windows 7
and
Windows 8.1
) so popular, it also brings
new and improved features
along with a revamped interface.
These changes mean that no matter how experienced you are with Windows, you might still need help getting to grips with Windows 10 – so we've gathered together the best tips, tricks and guides to getting the most out of the new software.
Make sure you visit the page often as we'll be constantly updating it with new guides on how to use Windows 10.
Update:
We show you how to customise the Windows 10 taskbar.
How to download and install Windows 10
Before learning how to use Windows 10, you'll first need to download and install is, if your PC doesn't already come with the software installed.
The good news is that Microsoft has made the Windows 10 upgrade free for people who own Windows 7 or Windows 8.1, so if you have one of the more recent versions of Windows you don't have to spend any money getting Windows 10.
However don't go clicking that download button just yet – first check out our guide on
how to prepare for your upgrade to Windows 10
.
This takes you through the essential steps to make sure your PC is ready for the upgrade to Windows 10, including using the Windows 10 Upgrade Advisor, creating a recovery drive, backing up your important files and more.
This will ensure that your upgrade to Windows 10 goes as smoothly as possible. If you're not sure about upgrading, then let us explain
why you should download Windows 10 right now.
Now that your PC is ready to install Windows 10 it should be a relatively straightforward process.
Step one:
Check the Get Windows 10 app
When your PC is ready to download and install Windows 10, the Get Windows 10 app should appear in the notification area of your taskbar (in the bottom-right corner of your screen). This app will allow you to reserve your copy of Windows 10, letting Microsoft know you're interested in upgrading.
Step two:
Download Windows 10 via Windows Update
Once reserved your Windows 10 download should be ready – if Windows doesn't automatically download it open up Windows Update (you can do this by typing "Windows Update" into the Start Men of Windows 7 or the Start Screen of Windows 8), and you should find it there ready to be downloaded and installed.
This will download and install Windows 10 as an upgrade over your previous Windows installation, keeping your files and settings intact. However if you want to perform a clean install of Windows 10 then check out our guide on
how to install Windows 10 via USB or DVD
.
How to get Windows 10 if it won't install
If for some reason the Windows 10 update doesn't show in Windows Update, don't panic! Check out our guide on
how to get Windows 10 if it won't install
.
How to dual boot Windows 10
If you're not quite sold on Windows 10 and want to run it alongside another operating system such as Windows 8.1 or Linux, then you can multiboot Windows 10, allowing you to switch between systems when you turn on your PC.
It's a good way of testing out Windows 10 before fully committing, or if you need to keep an older operating system on your PC so you can still use certain programs that won't work in Windows 10.
If you're interested in giving it a go, check out our comprehensive guide on
how to multiboot Windows 10 with another operating system
.
How to create a Microsoft account
Once you've installed Windows 10, to get the most out of it you should also
create a Microsoft account
. This not only allows you to log into Windows 10, but it also lets you buy and install apps from the Windows Store, as well as save your files and settings to the cloud.
How to delete Windows 7 or 8 after upgrading to Windows 10
When you install Windows 10, your previous version of Windows is kept in case you don't like the new version – or you encounter any problems. However if you're happy with Windows 10 then
you can delete Windows7 or Windows 8 to help free up some space
.
How to run Windows 10 on a Mac
Are you a Mac user who's not too keen on
El Capitan
and is looking jealously at all the new Windows 10 features? The good news is that it's relatively simple to switch operating systems – just check out our guide to how to run
Windows 10 on a Mac
.
How to run Windows 10 on a virtual machine
You can also install Windows 10 on a virtual machine. This lets you run Windows 10 in a different operating system, letting you test it out without having to fully install it on your PC.
It's pretty straightforward, all you need is a program like VMware Player and our guide to
how to run Windows 10 on a virtual machine
.
How to get more from Windows 10
Want to find out what else you can do with Windows 10? Our guide on
getting more from Windows 10
takes you through some of the excellent hidden - and not so hidden - features of Microsoft's new operating system.
Get started with Windows 10
Now that it is installed we can look at how to use Windows 10 to its full potential. For example the Settings and Action Center in Windows 10 is a key part of the operating system, so
knowing how to make the most of them
can help transform your Windows 10 experience.
Windows 10 is now even easier and more secure to log into once you know
how to use the new Windows Hello
feature, which allows you to unlock your Windows 10 device with your fingerprint – or even using your face and a webcam!
Once you've installed Windows 10 and it's running the way you want it to, it's worth
making a Windows 10 recovery disk
, which will allow you to fix or reinstall Windows 10 should anything go wrong.
How to use Microsoft Edge
Windows 10 comes with a brand new internet browser called Microsoft Edge. Edge is now the default way to get online, and it does quite a few things differently from Internet Explorer.
If you're going to be using Edge as your main internet browser while using Windows 10, then make sure you check out our guide on
how to use Microsoft Edge
to get the most out of the new browser.
How to protect Windows 10 from viruses for free
The first thing you should do when you're getting started with Windows 10 is make sure it's protected from viruses.
Thankfully, Windows 10 comes with some pretty robust anti-virus and anti-malware software for free. To make sure your machine is secure, check out our
how to protect Windows 10 from viruses for free
guide.
How to manage Wi-Fi in Windows 10
Windows 10 comes with extensive Wi-Fi features - both old and new - so getting online wirelessly is easy and convenient.
However there are some new settings such as WiFi Sense which you should know about to make sure your wireless connection is as safe and secure as possible.
In our
how to manage Wi-Fi in Windows 10
guide we look at all the settings you need to explore, as well as handy tips on managing your Wi-Fi network and recovering forgotten passwords.
How to use Cortana in Windows 10
Cortana, Microsoft's virtual assistant, is one of the most exciting new features of Windows 10, and can revolutionise the way you interact with your PC.
Cortana can respond to voice commands, so as long as you have a device with a microphone you can speak directly to Windows 10 to open programs, browse the web and a whole lot more.
Cortana needs to be set up correctly before you use it, however, so check out our guide to
how to use Cortana
to get started.
How to use the Windows 10 touch keyboard
Windows 10 has been designed to work on touch screen devices as well as more conventional PCs, and the onscreen keyboard has been given an overhaul with improved autocorrect tools and new emojis.
So if you're running Windows 10 on a tablet PC, make sure you read our guide on
how to make the most out of the Windows 10 touch keyboard
.
How to use Windows 10's Control Panel
As with previous versions of Windows, the Control Panel in Windows 10 is one of the most important - and powerful - tools that comes with the operating system. Getting to know the Control Panel is essential if you want full control over how your PC looks and behaves.
In Windows 10 the Control Panel has been given an overhaul, so check out our guide on
how to use Windows 10's Control Panel
to find out what's new.
How to customise the Windows 10 taskbar
The taskbar is an essential part of the Windows 10 desktop, and because you'll be using it so often, it's important that you customise it so it works just the way you want it to.
Check out our guide on
how to customise the Windows 10 taskbar
to find out the best ways to make the taskbar in Windows 10 work for you.
How to use old programs in Windows 10
One of the biggest frustrations when upgrading to a new operating system is finding that older programs you've come to rely on are no longer compatible. If you find this is the case then don't panic: just follow our guide on
how to run old programs on Windows 10
.
How to use Twitter in Windows 10
If you're a keen Twitter user then you'll know that while the standard Twitter website does an OK job, if you're serious about keeping up with all your followers and never missing a tweet, then you need something a bit more robust.
The official Twitter app for Windows 10 is an excellent tool for this, so check out our guide on
how to use it to its full potential
.
How to get gaming on Windows 10
Using Windows 10 isn't all about Control Panels and Virtual Desktops - it's also about having a bit of fun. Microsoft has given Windows 10 some pretty nice new features to make playing games on your PC even better than ever, so check out our
how to get gaming on Windows 10
article to find out how your games collection can benefit.
How to make Windows 10 awesome
Windows 10 is already pretty great, but as with previous versions of Windows there's still plenty of scope for improvement. That's why we've gathered together a range of tips on
how to make Windows awesome
- and the best thing is these tips can also be applied to
Windows 7
and
Windows 8.1
.
100 Windows 10 tips and tricks
Do you really want to master Windows 10? If so then check out our
100 Windows 10 tips and tricks
guide - we cover everything from tweaking the Start menu to more advanced hacks that can transform Windows 10.
Windows 10 productivity tips
With Windows 10 set up just the way you want it to, let's look at ways to make using the operating system even easier.
How to fix Windows 10 privacy issues
There's a lot to love about Windows 10, but it also has a very well known issues with privacy. From sharing your WiFi with other people, to passing on information to Microsoft, there's plenty of ways to tighten up privacy in Windows 10.
That's why our guide to
fixing Windows 10 privacy issues
is an essential read - we'll show you how to make sure you're only sharing the information you're comfortable with.
10 ways to optimise your copy of Windows 10
Windows 10 has loads of productivity options, so your first port of call should be our list of
10 ways to optimise your copy of Windows 10
- it will transform Microsoft's latest operating system and get it running the way you want it to.
How to work with PDFs in Windows 10
The humble PDF is one of the most widely used file types in the World, so if you have spent any time on a computer then you've probably encountered one.
Windows 10 brings in a range of new features that makes opening, editing and creating PDFs easier than ever. For example in Windows 10 you can now create PDFs from Office documents by selecting the Microsoft Print to PDF option as a printer.
For more tips on how to use the new feature check out our
how to work with PDFs in Windows 10
guide.
How to use virtual desktops in Windows 10
One of the best new features of Windows 10 is the ability to create virtual desktops and easily switch between them.
It can help keep your Windows 10 desktop from becoming too cluttered, and by placing shortcuts, apps and programs on other virtual desktops you can easily organise your workspace.
It's easy to set it up, just check out our
guide to using virtual desktops in Windows 10
.
How to fix Windows 10 problems
For the most part Windows 10 is great, and it's easily the best version of Windows since Windows 7 – but it's not perfect.
There are niggles and complaints – as well as some bigger problems – so we've gathered together
20 common Windows 10 problems and show you how to solve them
.
How to report Windows 10 problems
If you do run into problems or bugs then it's always worth reporting them to Microsoft. By letting Microsoft what's gone wrong with Windows 10 it can work on fixes to make the operating system even better.
Windows 10 comes with lots of useful error reporting tools, and all the information you provide is anonymous, so you don't have to worry about Microsoft knowing too much. Check out our guide on
how to report problems in Windows 10
for everything you need to know.
How to connect your phone to Windows 10
Connecting your smartphone up to your Windows 10 PC can be as simple as plugging in its USB lead, but you're actually missing out on a lot of cool new features.
That's because the new Windows Phone Companion tool gives you the power to synchronise your files, music and much more when you connect your phone.
It also allows Cortana to access your phone as well, and best of all you don't need a Windows Phone device to use it - Android and iPhones are also supported.
Check out our guide to find out how to
get the most out of connecting your phone to Windows 10
.
How to use OneDrive in Windows 10
OneDrive, Microsoft's cloud computing service, has been given a huge overhaul in Windows 10, making it a key component of the new operating system.
This means it's easier than ever to save your files to OneDrive and have them synchronised with all of your internet-connected devices.
Check out our guide on
how to use OneDrive
to find out how this service can change the way you work with documents in Windows 10.
Windows 10 customization tips
As with previous version of Windows, in Windows 10 there are plenty of tools and features for customising the operating system to make it look and perform just the way you want it to.
How to customise Windows 10
If you want to personalise Windows 10 so that it looks and works exactly the way you want it to, then make sure you check out our guide to
how to customise Windows 10
.
Share desktop backgrounds between PCs with Windows 10
You can give all of your Windows 10 devices a consistent look by sharing the desktop theme across any PC or tablet that you're logged in to.
Check out our in-depth guide on
how to share desktop backgrounds between PCs with Windows 10
to find out more.

Read More ...
---
Available Tags:
TV
,
Facebook
,
Mac
,
Mac
,
Nintendo
,
iPhone
,
Chrome
,
Windows
,