Netflix is re-encoding its entire catalog to boost quality and reduce data consumption
Netflix accounts for over a third of Internet traffic during peak hours in North America. That's more than its major competitors combined, a fact the streaming media giant is no doubt proud of. It's why any changes to its formula - like the one it has been working on for...


Read More ...
---
Now in Germany, Facebook, Google and Twitter will delete hate speech within 24 hours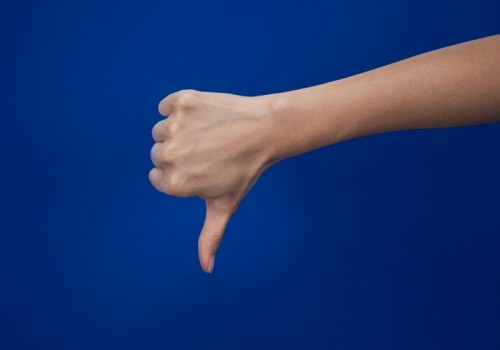 As of today in Germany, Facebook, Google and Twitter have agreed to delete hate speech from each respective platform within 24 hours. Reuters reports that the new agreement will make it easier for individuals or anti-racism groups to report hate speech violations to each social media platform.


Read More ...
---
Facebook Professional Services is the wannabe Yelp replacement you didn't know about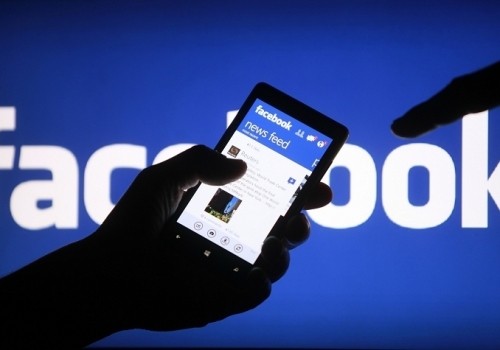 Facebook has quietly stepped into the ring with Yelp and Angie's List. Search Engine Land reports that there's a new "Facebook Professional Services" feature on Facebook filled with an extensive list of local businesses and services. So far the new feature, which isn't available on mobile, hasn't been announced by...


Read More ...
---
Rise of the Tomb Raider apparently heading to PC in January
Rise of the Tomb Raider has already launched on Xbox One and Xbox 360 as a timed exclusive, and has been slated for release on PC sometime in the first quarter of 2016. Now, thanks to a listing on Amazon, we're getting a clearer picture of when the action-adventure title...


Read More ...
---
Apple opens secret lab in Taiwan to develop thinner, brighter and more energy efficient displays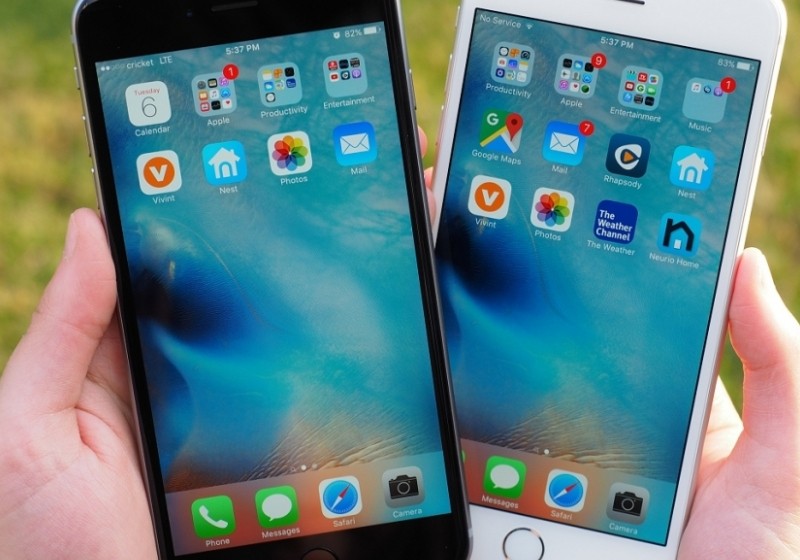 Apple has reportedly opened a new engineering lab in Taiwan tasked with developing new display technologies for its various product lines including the iPhone and iPad.


Read More ...
---
Before Doom, id Software founders created a PC port of Super Mario Bros. 3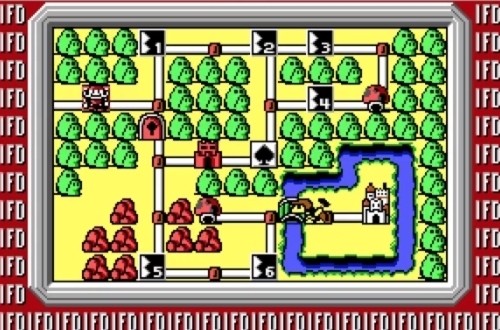 id Software is best known for creating iconic first-person shooters like Doom, Quake and Wolfenstein 3D. But did you know that Nintendo's smash-hit Super Mario Bros. 3 was instrumental in the company's founding?


Read More ...
---
New EU law could ban teenagers under 16 from using social media and email without parental consent
A new change to EU data protection laws could make it illegal for anyone under the age of 16 to have accounts on social media sites, access emails, download apps, and possibly even use search engines without their parents' consent.


Read More ...
---
Police arrest 21-year-old UK man in connection with VTech hack
Police in the UK have arrested a 21-year-old man in connection with the recent hack of children's toy maker VTech.


Read More ...
---
Homeland Security may start examining visa applicants' social media posts as part of vetting process
The Department of Homeland Security has confirmed that it is specifically reviewing its policies on when officials can examine would-be immigrants' social media posts as part of the vetting process when applying for certain visas.


Read More ...
---
Crytek's latest game lets you mountain climb in virtual reality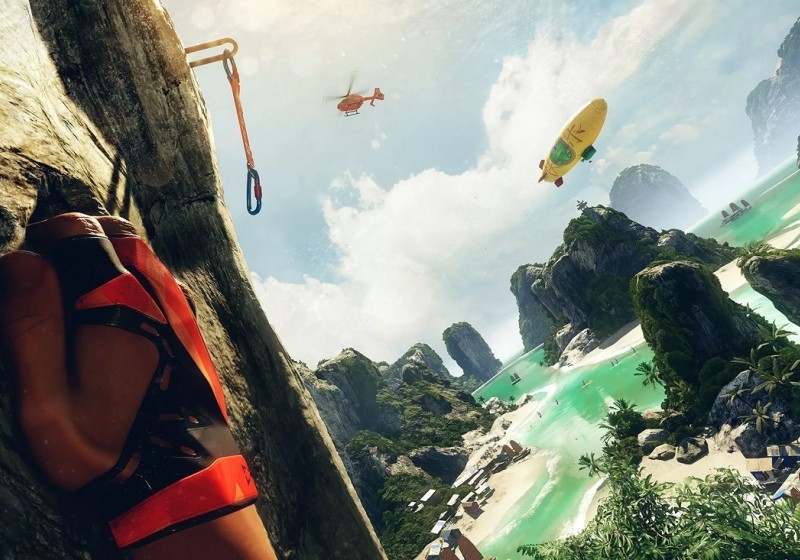 Crytek, developer of the popular Crysis series and beautiful CryEngine, has been quietly working on a new title for virtual reality platforms that lets you climb mountains from a first person perspective.


Read More ...
---
Nintendo patent reveals intriguing details regarding the NX's potential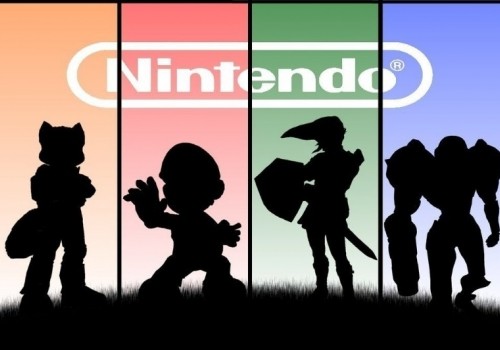 A patent application filed by five Nintendo employees gives us our first glimpse of what could very well be the controller for the NX console (or maybe even the console itself).


Read More ...
---
Facebook will kill off photo syncing feature on January 10 and push users to its Moments app
Facebook has announced that it will soon be discontinuing support for photo syncing in its mobile apps, and is instead asking users to download its photo-specific Moments app.


Read More ...
---
Personal information of 13 million MacKeeper users exposed
A bored security researcher by the name of Chris Vickery recently managed to infiltrate the databases of anti-virus maker Kromtech and make away with personal data on more than 13 million users.


Read More ...
---
OEMs begin selling 4 GB variant of AMD's Radeon R9 390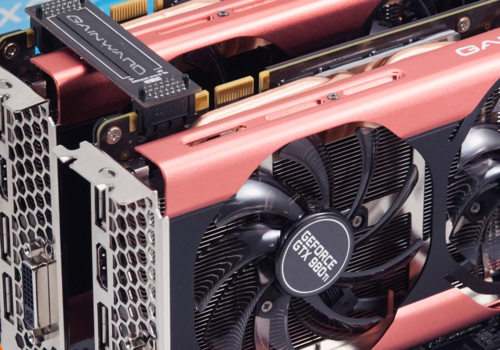 The AMD Radeon R9 390, which launched earlier this year, features 8 GB of GDDR5 memory as standard. However, some board partners are starting to release 4 GB variants of the same card at a lower price point, presenting an attractive option for those that don't need a full 8...


Read More ...
---
$60 million in-hand, LA startup Azubu wants to overtake Twitch's throne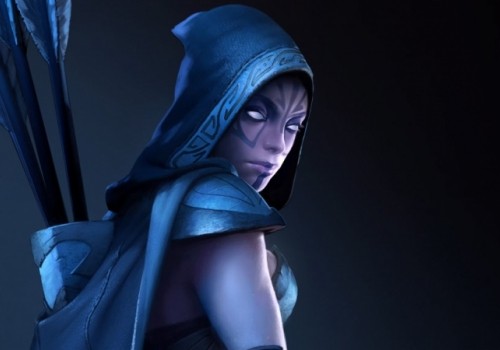 This late in the game, taking on Twitch and YouTube in the livestream gaming business would be absuredly difficult. Nevertheless, one Los Angeles startup is crazy enough to try and considering its ability to rack in nearly $60 million by way of Sapinda Group, based in London, it may not...


Read More ...
---
Google is running multiple promotions on its Chromecast and Chromecast Audio dongles
Google is running a new promotion that makes the company's already affordable Chromecast even more accessible. From now through January 2, anyone that purchases a Chromecast will receive a $20 Google Play credit that can be used for movies, TV shows or whatever else your heart desires.


Read More ...
---
Samsung 950 Pro Review: The next step in SSD performance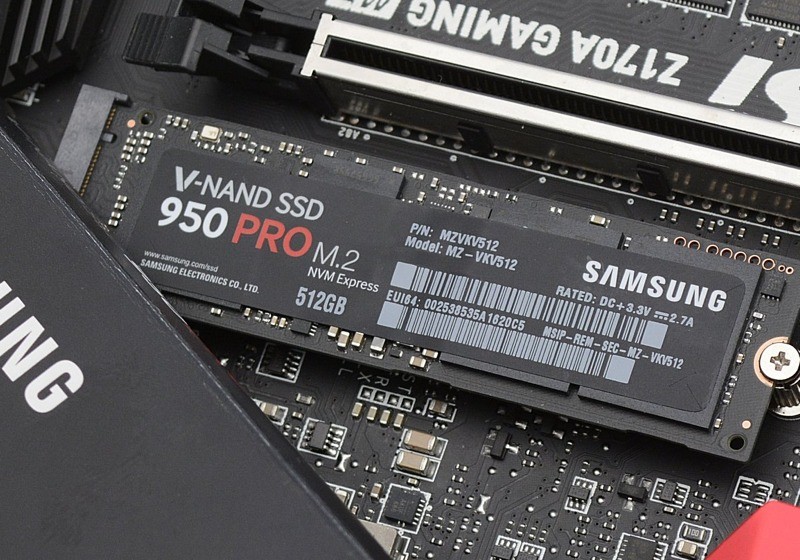 Since the arrival of the XP941 last year, and later on the SM951 NVMe, we have been waiting for a more affordable mainstream version. Recently Samsung delivered just that with its new SSD 950 Pro Series. Made exclusively in the M.2 2280 form factor, the new 950 series comes in...


Read More ...
---
Update: Micron is developing GDDR5X, likely as a stopgap to HBM shortages
Update (Dec 15) | Correction: Micron reached out to inform us that the memory advancements they are working on for 2016 will be called GDDR5X, not GDDR6. GDDR5X is intended to provide performance improvements over standard GDDR5 without the need of dramatically reworking current architectures. Furthermore, Micron tells us that...


Read More ...
---
Tweaking.com - Windows Repair 3.7.2
All-in-one repair tool to help fix a large majority of known Windows problems including registry errors and file permissions as well as issues with IE, Windows Update, Windows Firewall and more.

Read More ...
---
GreenCloud Printer 7.7.7.0
GreenCloud is THE green pdf creator – ink saver driver and word to PDF converter to boost your existing printer.

Read More ...
---
Linux Kernel 4.3.3
Download the latest version of the Linux operating system.

Read More ...
---
FL Studio 12.2
The fastest way from your brain to your speakers.

Read More ...
---
Google Chrome for Windows 47.0.2526.106
Chrome combines a minimal design with sophisticated technology to make the web faster, safer, and easier.

Read More ...
---
DivX Player for Windows 10.5
Play DivX, AVI, MKV, MP4 and MOV videos, transfer videos to your devices with DivX To Go and navigate your videos with greater speed and precision.

Read More ...
---
Camfrog Video Chat 6.11.510
Camfrog Video Chat allows you to join real streaming video chat rooms where you can hear, see, and chat with many people at a time.

Read More ...
---
AIMP Classic 4.00.1678
Powerful audio player that allows you to listen to your favorite music with an outstanding sound quality.

Read More ...
---
XYplorer 16.10.0200
Multi-tabbed dual pane file manager for Windows, featuring a powerful file search, a versatile preview, and a highly customizable interface.

Read More ...
---
Farbar Recovery Scan Tool (FRST) 14.12.2015
Farbar Recovery Scan Tool (FRST) is a diagnostic tool incorporating the ability to execute prepared script solutions on malware infected machines.

Read More ...
---
Symantec Norton AntiVirus Definition Update December 15, 2015
Keep your Norton Anti-Virus updated.

Read More ...
---
ChrisPC Free Anonymous Proxy 6.35
A powerful software with a friendly user interface that allows you to surf anonymously online and enjoy watching free TV and on-demand television when living abroad, travelling, on business or holiday.

Read More ...
---
Symantec Norton AntiVirus X 9.x-10.x Update for Mac December 15, 2015
Keep your Norton Anti-Virus for Mac up to date.

Read More ...
---
Combofix 15.12.16.01
ComboFix is a program, created by sUBs, that scans your computer for known malware, and when found, attempts to clean these infections automatically.

Read More ...
---
DVDVideoSoft Free Studio 6.5.15.1211
Free Studio is a single package which bundles all free software from DVDVideoSoft to work with DVD, video and audio files.

Read More ...
---
Chromium 49.0.2593.0
Chromium is an open-source browser project that aims to build a safer, faster, and more stable way for all users to experience the web.

Read More ...
---
DivX for Mac 10.5
Playback all kind of DivX content in your Mac.

Read More ...
---
ToDoList 7.0.10
ToDoList is a rare form of task management tool, one that allows you to repeatedly sub-divide your tasks into more manageable pieces whilst still presenting a clean and intuitive user experience.

Read More ...
---
Dropbox Experimental 3.13.44
Dropbox allows you to sync your files online and across your computers automatically.

Read More ...
---
Google Chrome Dev for Linux 49.0.2587.3
This version is intended for only for developers and early testers.

Read More ...
---
TeamViewer for Mac 11.0.53254
TeamViewer is the fast, simple and friendly solution for remote access over the Internet.

Read More ...
---
MediaFire Desktop 1.8.12.11026
Access all your media, anywhere you go. Sync seamlessly across devices, and easily share any file or folder from your desktop.

Read More ...
---
The Bat! Professional Edition 7.1.2
The Bat! is a powerful, highly configurable, yet easy to use email client.

Read More ...
---
Kaspersky TDSSKiller 3.1.0.9
A rootkit is a program or a program kit that hides the presence of malware in the system, TDSSKiller eliminates them.

Read More ...
---
MEGAsync 2.5.2
A handy and user-friendly software solution for all those who want to backup and share their valuable files and folders in the cloud.

Read More ...
---
TeamViewer 11.0.53254
TeamViewer is the fast, simple and friendly solution for remote access over the Internet.

Read More ...
---
Kaspersky XpajKiller 1.6.7.0
To disinfect a system infected with malware Virus.Win32.Xpaj.a,b,c,gen use the tool XpajKiller.exe.

Read More ...
---
Leawo Blu-ray Player 1.9.1.4
The best reviewed Blu-ray playing software for Windows 8 OS PC in the world. Provides extremely superb experience for Blu-ray, DVD and HD movie playback with full Blu-ray and HD movie playback navigation.

Read More ...
---
Opera Beta 35.0.2066.10
Download Opera today to get the fastest and most powerful web browser available and make the most of your time online.

Read More ...
---
Available Tags:
Google
,
Twitter
,
Facebook
,
Apple
,
UK
,
hack
,
Security
,
Nintendo
,
Radeon
,
Samsung
,
SSD
,
Windows
,
Linux
,
Chrome
,
Symantec
,
Norton
,
Mac
,
Blu-ray
,
Opera
,