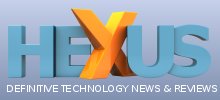 Epic Giveaway Day 23: Win a Piper Smart Home Security Camera

Manage and connect with your home in an entirely new way.

Read More ...
---
ASRock latest to release Intel Xeon C232 chipset motherboards

A choice of two new motherboards to pair with an Intel Xeon E3-1200 v5 CPU.

Read More ...
---
Use your own airsoft gun in FPS games with a RAIL GUN controller

Interesting new Kickstarter project gets a quarter way to its $100K goal in one week.

Read More ...
---
Plextor to reveal the M8Pe PCIe SSD at CES 2016

Replacement for the M7e, which never left the launch pad.

Read More ...
---
Google Glass Enterprise Edition detailed and pictured

New foldable design offers improved hardware, performance and battery life.

Read More ...
---
Intel intros pair of Skylake CPUs without integrated graphics

Meanwhile its $16.7 billion purchase of Altera Corp. completes.

Read More ...
---
Available Tags:
Security
,
ASRock
,
Intel
,
Xeon
,
motherboards
,
SSD
,
Google
,