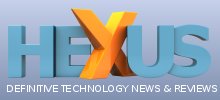 Contract price of SSDs has fallen 10 per cent for 4 quarters in a row

And we learn that Samsung has captured 41 per cent of the global SSD market in 2015.

Read More ...
---
Steam Controller updated with Mouse Region mapping

Allows very fast mouse cursor 'warp' movement, said to be great for strategy gamers.

Read More ...
---
Amazon Prime Air functionality detailed in new video

Jeremy Clarkson explains it all in Cyber Monday promo.

Read More ...
---
Lenovo Y Series Razer Edition gaming desktops unveiled

Firms claim synergy thanks to Lenovo's manufacturing & Razer's PC gaming nous.

Read More ...
---
AMD Crimson drivers to get GPU fan speed bug hotfix today

Several users have reported that their GPU fan speed is limited at 20 per cent.

Read More ...
---
Available Tags:
Steam
,
Amazon
,
Lenovo
,
gaming
,
AMD
,
GPU
,