China Calling: Huawei's Media Tour, Kirin 950 and Why We Went
Sometimes the only way to develop a relationship with a technology manufacturer beyond a simple press release exchange with a media relations team, and the odd limited-time product review sample, is to meet the people responsible for designing, managing and marketing the products. This November, we were given the chance to visit two of Huawei's facilities and speak to a number of important individuals at both Huawei and HiSilicon.

Read More ...
---
Build-A-Rig Round 2: The $800 Back-To-School PC Winners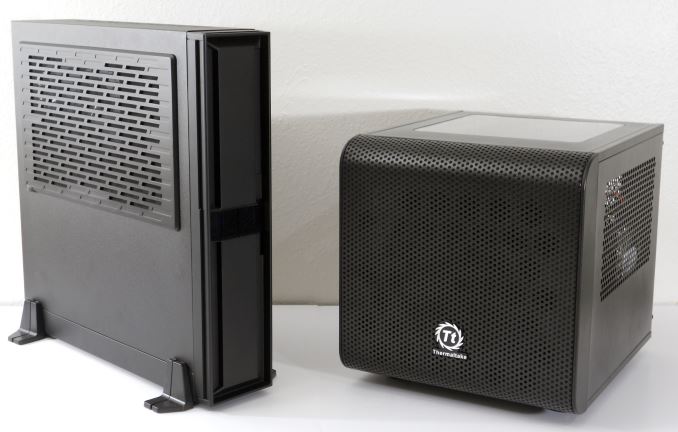 Our Build-A-Rig project is a place where PC hardware manufacturers (memory companies, case companies, GPU, CPU, power supply, storage et al.) are given an imaginary budget and a rough guideline on what system they should build fo that budget. Then we at AnandTech, with our partners Newegg, get the components in, build the system, interview the person that provided the spec list, give a run down of the components, test the system and then offer it as a giveaway to our readers.
This iteration was our second round, featuring Tony Ou from SilverStone Technology and Jeremy Mortenson from Cruicial Memory. The goal for this round was a Back-to-School build for $800. Both systems focused on different areas of CPU power, GPU grunt, storage and form factor.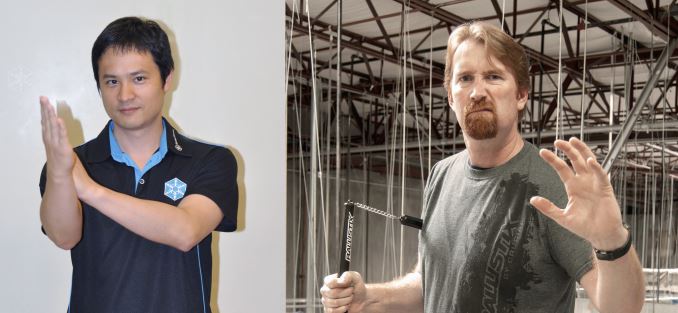 Follow these links to read the interviews with
Tony
and
Jeremy
, as well as the component rundowns for
SilverStone's Mighty Milo
build and
Crucial's Ballistix Bantam
. We then built both the
SilverStone
and
Crucial
machines, then gave them a
good run down in our test suite
.
A full run down of both systems is as follows:
After sifting through the entries of what has been another successful round for our Build-A-Rig project, we are ready to announce the winners. This time around each of our winners is receiving one of the two systems. The winners are as follows:
Both winners will be contacted shortly for their shipping details at the email address provided.
Build-A-Rig Round 3 is currently on hold due to external factors beyond our control, but we have plenty of ideas in the running when we're ready to get going again. Congratulations to our two winners, and thanks to all who participated.

Read More ...
---
Apple Open Sources The Swift Programming Language

Back in June at WWDC 2015 Apple surprised a number of people by announcing that they would be making their Swift programming language open source in the near future. Swift is, in a way, a successor to Apple's Objective-C programming language. It opens up development for iOS and OS X to developers that may have struggled with some of the idiosyncrasies of Objective-C, while also including a number of features that have become common among modern programming languages.
Today it appears that everything relating to licensing has been sorted out, and with version 2.2 the Swift programming language will now be made available under the Apache License 2.0, which is the same open source license used by the Android operating system. With Swift going open source, any member of the community can now propose additions to the language. The project is now available on the
Apple Github account
, along with some other repositories that are home to supporting tools like versions of the LLVM compiler and LLDB debugger for Swift.
Along with today's announcement of Swift going open source, there are some notices regarding the development of Swift 3. With Swift still being very much in development, Apple is giving developers a heads up that anything they write now is liable to break with future updates and will need to be fixed to support new coding styles, syntax, etc. There are some other announcements as well, such as a new package manager for sharing and distributing Swift code which would be great to see integrated into OS X in the future. Developers who are interested in some of today's Swift-related developments can get more info from the
official Swift website
.

Read More ...
---
Scott Wasson Announces His Retirement From The Tech Report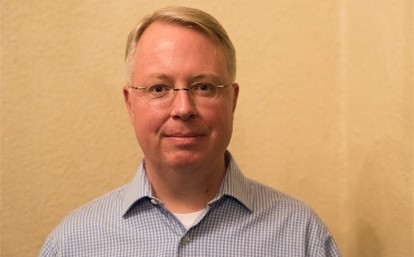 Congratulations are in order this evening for one of AnandTech's most esteemed colleagues and peers, Scott Wasson. Scott founded The Tech Report back in 1999 and has lead it since, and in those years has operated one of the best deep technical websites in the business. However after 16 years at the helm of The Tech Report,
this evening Scott has announced that he is retiring from the site
at the start of next year and will be joining AMD.
Among his accomplishment, Scott was instrumental in bringing the matter of
GPU frame pacing
and overall frame rate consistency to the attention of the wider world of technology. And at the same time he has been equally responsible for holding AMD to task on the subject – a position that isn't always easy – ultimately driving AMD to improve their drivers and frame delivery mechanisms to the benefit of all users. So to find out that he is joining AMD, though undoubtedly a loss to technical journalism, is wonderful news for both parties, as now AMD will have a strong advocate for quality and user experience within their ranks who can push for even more.
So with that in mind, I wish Scott congratulations and the best of luck in his new position.
As for The Tech Report, Scott has announced that his managing editor and right-hand man Jeff Kampman will be taking over the site. Jeff has done a great deal for the site since joining, so I am happy to hear that Jeff will be continuing the Report's tradition of quality journalism.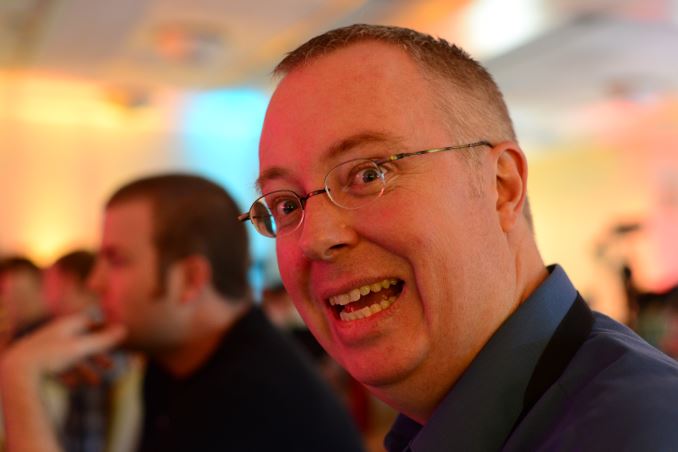 Read More ...
---
Available Tags:
Apple
,
His
,