Star Wars Battlefront Benchmarked, Performance Review
Star Wars Battlefront is a truly gorgeous video game and arguably the best we've seen this year. The game features Photogrammetry to deliver real Star Wars props into the gaming environment, resulting in a highly realistic look and feel. But considering how exceptional the visuals are, the game's GPU demands...


Read More ...
---
Two of the top-earning Kickstarters have fallen on hard times
Since its launch in 2009, nearly 10 million backers have pledged well over $2 billion to successfully fund more than 96,000 projects on Kickstarter. A real testament to the power of crowdfunding, Kickstarter has also been responsible for some truly awesome products.


Read More ...
---
Dell notebooks found with Superfish-style security issue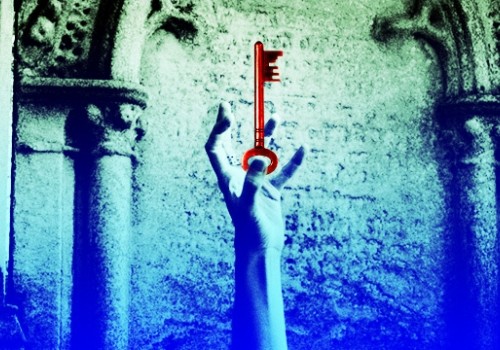 Dell appears to have a security blunder on its hands not all that different from the Superfish fiasco that plagued Lenovo earlier this year.


Read More ...
---
FAA recommends mandatory registration for drones weighing more than half a pound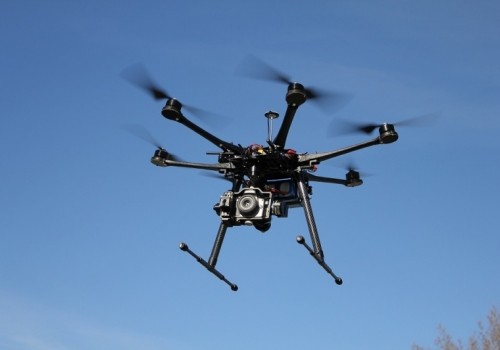 The Federal Aviation Administration and the Department of Transportation last month announced the creation of a task force to come up with recommendations on how the agency should go about implementing a registration process for drone owners. In an impressively quick turnaround, the Unmanned Aircraft Systems (UAS) Registration Task Force...


Read More ...
---
WordPress.com just got relaunched, now it's open source and there's a desktop app
Automattic, the creator of WordPress, has been keeping something big under wraps. But as of today we know what's going on: WordPress.com has been completely stripped down and rebuilt in JavaScript and API calls – and now it's all open-source. There's also an official Mac desktop app, with Windows and...


Read More ...
---
Google announces Android Studio 2.0 with a major focus on speed
The two-day Android Dev Summit is in full swing and with it comes the announcement of Android Studio 2.0, Google's second generation integrated development environment (IED) for its mobile platform.


Read More ...
---
Fox Digital Entertainment and Wooga confirm that Futurama will return as a mobile game
The cancelation of Futurama – for the second time – is considered by many to be one of life's great injustices. But fans of the animation will soon be able to see more of 31st-century New New York, as details have emerged about an upcoming mobile game featuring the adventures...


Read More ...
---
Comcast using man-in-the-middle attack to warn subscribers of potential copyright infringement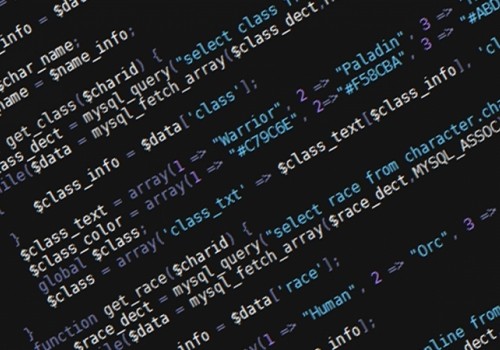 Comcast has resorted to using what's essentially a man-in-the-middle attack to warn customers that they might be breaking copyright laws. The move, first brought to light by San Francisco-based developer Jarred Sumner, introduces all sorts of privacy concerns.


Read More ...
---
Amazon launches free online screenwriting software that makes it easier to format and sell scripts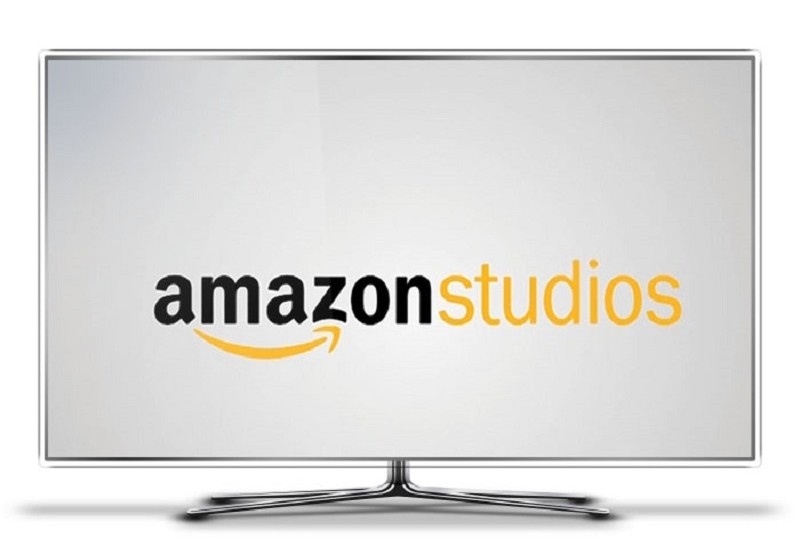 Amazon has announced the launch of a free, cloud-based program that makes it easier for budding writers to create movie and TV screenplays. Amazon Storywriter will let users submit work directly to Amazon Studios, and the company says it will store an unlimited number of scripts imported into and written...


Read More ...
---
Shazam update delivers faster song recognition, more robust search results
Shazam is an incredibly useful app when it comes to identifying the name of a song or artist that's on the tip of your tongue or tunes you've never heard but immediately have a connection with. One of the few knocks against it, however, is that it isn't exactly lightning...


Read More ...
---
Domino's UK now lets you order pizza with just the press of a button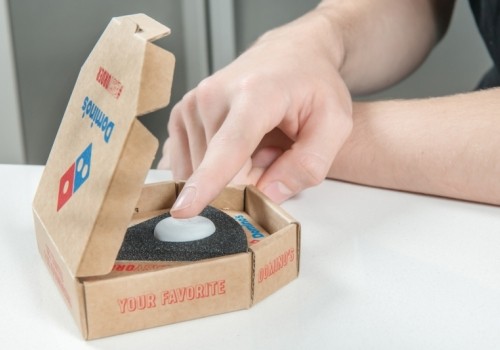 Domino's UK has just launched a product that makes it exceptionally easy to order pizza to your doorstep. With a single press of 'The Easy Order' button, your favorite pizza will be ordered without any further interaction, and delivered to you immediately.


Read More ...
---
Google built a prototype Star Trek 'Combadge' communicator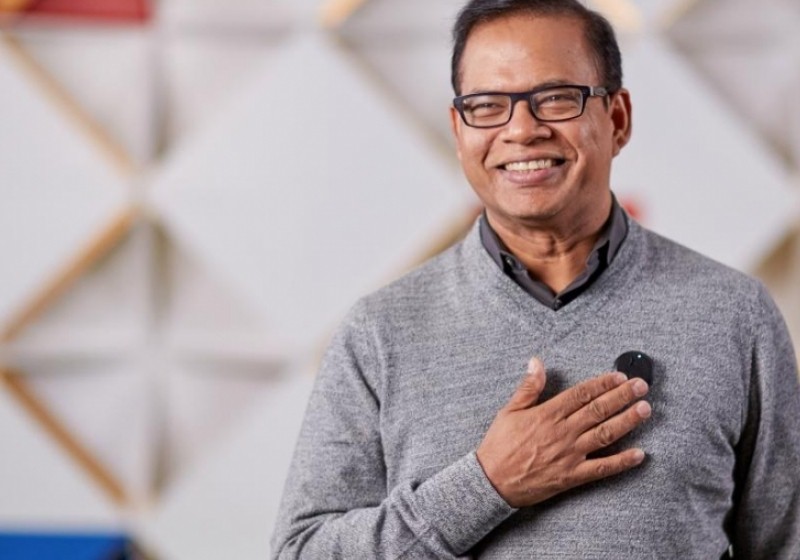 Star Trek fans are all-too-familiar with the Combadge, a small wearable communications device attached to the lapel that allowed crew members to talk to each other as well as the ship's computer. Turns out, Google made a prototype device based on this very design which unfortunately, never went any further. ...


Read More ...
---
Apple acknowledges iPad Pro charging problem, says it is investigating the issue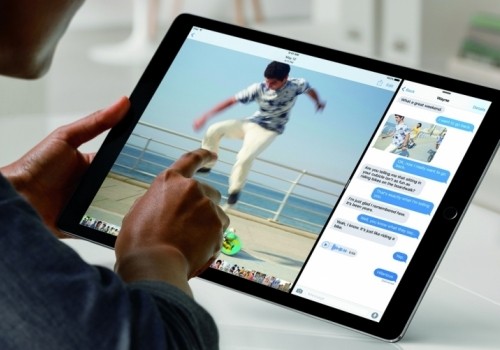 Shortly after the release of Apple's enormous new iPad Pro, reports started to surface claiming that the pricey device was running into problems when being charged. Now, the Cupertino company has published a document acknowledging that the tablets do sometimes freeze when recharging, and that Apple is working on a...


Read More ...
---
Tech Deals: Amazon Black Friday starts now, up to 40% off on Samsung TVs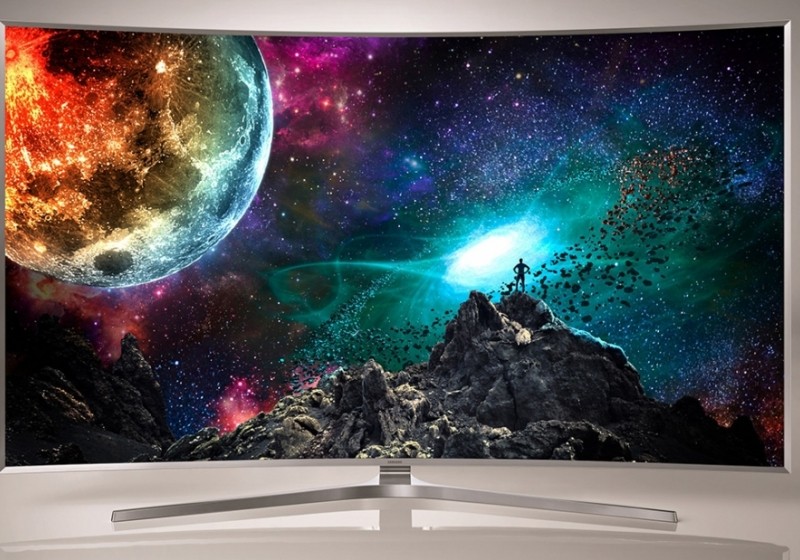 With Black Friday and Cyber Monday right around the corner, these deals curated by our partners over at TechBargains will help you save time and money. Amazon has launched their Black Friday deals and has already reduced pricing up to 40% on Samsung TVs. Throughout the week they will launch...


Read More ...
---
Bitwalking wants to pay you to not be lazy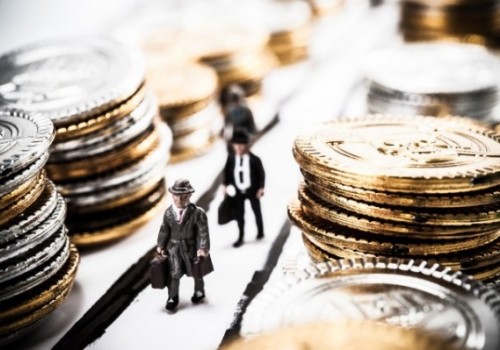 What if I told you there was a way to make money by doing absolutely nothing out of the ordinary? That's the promise behind a new digital cryptocurrency that aims to pay people simply for walking.


Read More ...
---
Bethesda warns Fallout 4 players that using PC console commands may corrupt save files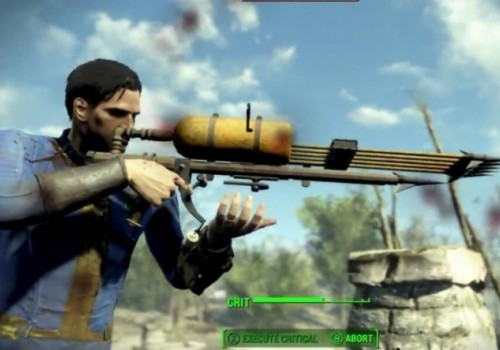 Even though the console in the PC version of Fallout 4 has been used to discover secrets such as an item-filled developer room and a harpoon-style weapon, fans have been warned by Bethesda marketing manager Pete Hines that the company advises against using console commands as it can corrupt players'...


Read More ...
---
Windows 10 November update no longer available for standalone installation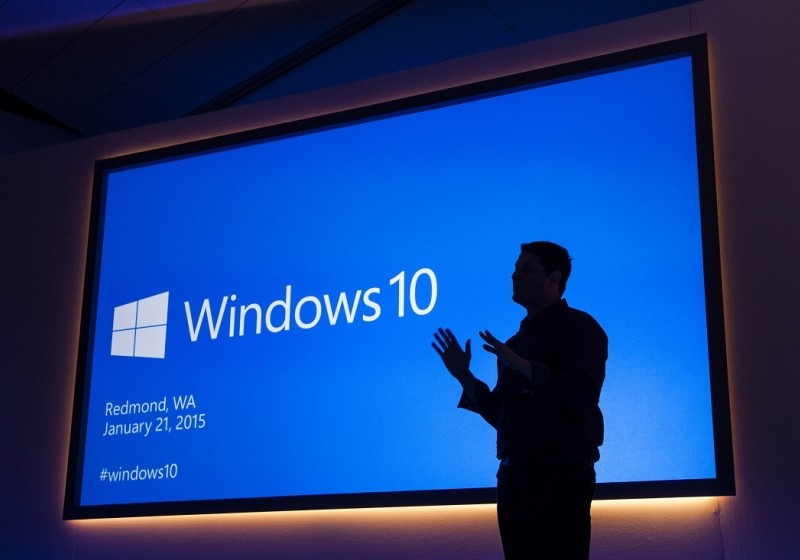 Microsoft released the first major update for Windows 10 earlier this month. Power users or those that were otherwise too impatient to wait on the update to arrive automatically via Windows Update were invited to use Microsoft's free media creation tool to download and install the update manually.


Read More ...
---
Star Wars Battlefront: Graphics & CPU Benchmarks
Star Wars Battlefront is a truly gorgeous video game and arguably the best we've seen this year. Considering how exceptional the visuals are, the game's GPU demands aren't that exceptional. For example, at 1080p you can enjoy the game in all of its glory with nothing more than a $200 graphics card, the Radeon R9 380 or GeForce GTX 960.


Read More ...
---
Dropbox for Android 3.0.5
Dropbox is the easiest way to store, sync and share your files online and between multiple computers.

Read More ...
---
Malwarebytes Anti-Exploit 1.08.1
Malwarebytes Anti-Exploit protects against all known and unknown 0-day vulnerability exploits, protecting users where traditional antivirus and security products fail.

Read More ...
---
Facebook for Android 55.0.0.18.66
Facebook app for your Android device. Keep in touch with your friends anywhere, anytime. Fast and secure download.

Read More ...
---
Simple Sticky Notes 3.2.1
What is Simple Sticky Notes? It's a simple, easy-to-use, absolutely free, fast and efficient note taking software.

Read More ...
---
Microsoft Security & Critical Releases ISO November 2015
This ISO CD image files contain the security updates for Windows released on Windows Update on January 2014.

Read More ...
---
PDF Shaper 4.1
PDF Shaper is a free PDF to Word RTF converter with easy-to-use user interface and many useful features such as multipage and batch PDF conversion, tab formatting, extraction of specified elements.

Read More ...
---
Combofix 15.11.23.01
ComboFix is a program, created by sUBs, that scans your computer for known malware, and when found, attempts to clean these infections automatically.

Read More ...
---
Periscope for Android 1.3.0.1
Periscope lets you broadcast live video to the world. Going live will instantly notify your followers, who can join, comment and send you hearts in real time. The more hearts you get, the higher they flutter on the screen.

Read More ...
---
ISO Workshop 6.1
ISO Workshop is a free application specifically designed to facilitate disc image management, conversion and burning operations.

Read More ...
---
Spotify Music for Android 4.1.0.868
Spotify is now free on mobile and tablet. Listen to the right music, wherever you are.

Read More ...
---
NirLauncher 1.19.61
NirLauncher is a package of more than 100 portable freeware utilities for Windows, all of them developed for NirSoft Web site during the last few years.

Read More ...
---
Mobogenie 3.3.7
Mobogenie is a free manager and app market for your Android Smartphone. Manage, back up and restore from your PC all-important data in your phone.

Read More ...
---
CCleaner for Android 1.12
Keep your Android clean, safe and fast using CCleaner.

Read More ...
---
Nexus Root Toolkit 2.1.0
This program will automatically bring together all the files you need to unlock and root your device in a few clicks, or flash it back to stock and re-lock it.

Read More ...
---
Vine for Android / iOS 3.3.13
See and share short looping videos on Android and iPhone.

Read More ...
---
Tor Messenger Beta 0.1.0.4
Tor Messenger is a cross-platform chat program that aims to be secure by default and sends all of its traffic over Tor.

Read More ...
---
Snapchat for Android 9.20.2.0
Snapchat is the fastest way to share a moment with friends. You control how long your friends can view your message - simply set the timer up to ten seconds and send.

Read More ...
---
DiskSavvy 8.0.24
DiskSavvy is a disk space analyzer allowing one to analyze local disks, network shares and NAS storage devices.

Read More ...
---
Mozilla Firefox for Android 42.0.1
Enjoy the latest from Firefox on your Android device.

Read More ...
---
LameXP 4.12
LameXP is a GUI for the LAME mp3-encoder .

Read More ...
---
Droplr 4.5.8
The easiest way to share files and links. Drag, Drop, Share.

Read More ...
---
novaPDF Lite 8.5.938
novaPDF Lite is a software that allows you to produce PDF files from printable documents.

Read More ...
---
Bandicut 1.3.1.166
Bandicut is a video editor that can cut a certain part of video. Because it cuts videos without encoding, you can clip a part of video quickly while keeping the original video quality.

Read More ...
---
Feedly for Android 31.1.0
Feedly is a new way to browse the content of your favorite news sites, rss feeds, tumblr blogs and youtube channels. Instead of having to hunt down for news, feedly uses RSS to aggregate the contents of the news sites and blogs you like and deliver them as a fast...

Read More ...
---
ShareX 10.4.0
Take a screenshot or a screencast, have it uploaded and get the URL copied to your clipboard with a single hotkey.

Read More ...
---
CintaNotes 3.0.2
A free, lightweight and user-friendly note taking application.

Read More ...
---
XRECODE II 1.0.0.227
Xrecode II is converter and audio-grabber which allows you to convert from a long list of formats.

Read More ...
---
NetInfo 8.9
NetInfo is a collection of 15 different state-of-the-art network tools on a single, easy-to-use interface.

Read More ...
---
A1 Sitemap Generator 7.0.0
Generate rich sitemaps for your website, be that HTML or XML Google sitemaps.

Read More ...
---
Destroy Windows 10 Spying 1.6.700
Destroy Windows Spying is the most popular program to remove spyware in Windows 7, 8.1 and 10.

Read More ...
---
Available Tags:
Dell
,
security
,
Google
,
Android
,
Amazon
,
UK
,
Apple
,
iPad
,
Samsung
,
Windows
,
CPU
,
Android 3.0
,
Facebook
,
Microsoft
,
iOS
,
Mozilla
,
Firefox
,