AMD launches Catalyst 15.11.1 Beta driver for Star Wars Battlefront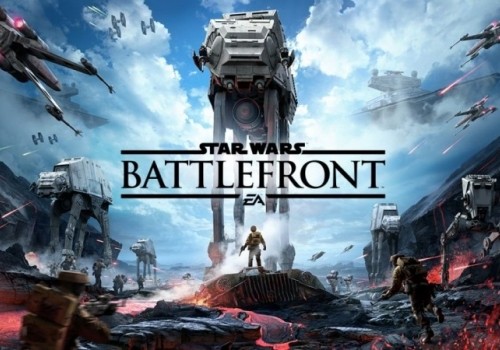 AMD has today launched the Catalyst 15.11.1 beta drivers for their Radeon graphics cards, bringing performance optimizations for Star Wars Battlefront ahead of the game's launch tomorrow.


Read More ...
---
Activite Steel is the new fashion-first fitness tracker from Withings
Withings on Monday added a third wearable to its Activite line of fashion-first activity trackers. The Activite Steel is indistinguishable from an ordinary watch but in actuality, it's continually keeping tabs on a number of fitness-related metrics.


Read More ...
---
Rdio to shut down, Pandora to buy assets for $75 million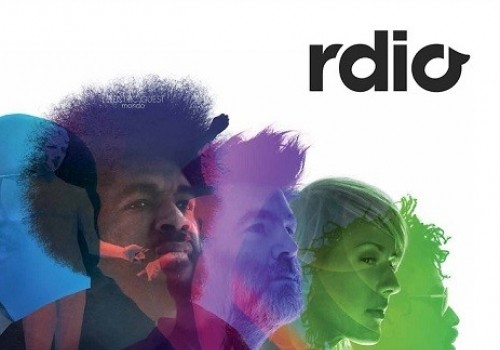 Streaming music service Rdio is set to shut down shortly after filing for bankruptcy, with Pandora to acquire the company's "key assets" for $75 million.


Read More ...
---
Correction: Buy stickers through PicoCandy in the Facebook Messenger app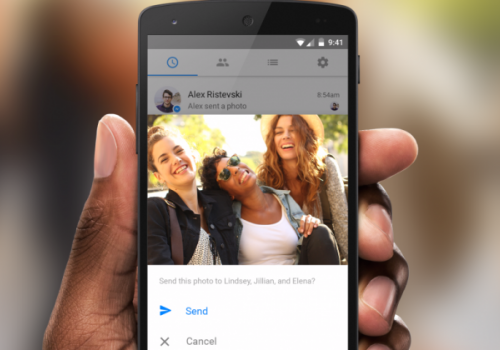 If you want to jazz up your Facebook Messenger conversations, and money is no problem, look no further than the startup PicoCandy. TechCrunch reports that the company's third-party Messenger app now offers unofficial sticker packs for sale.


Read More ...
---
Nvidia proves you can play video games while skydiving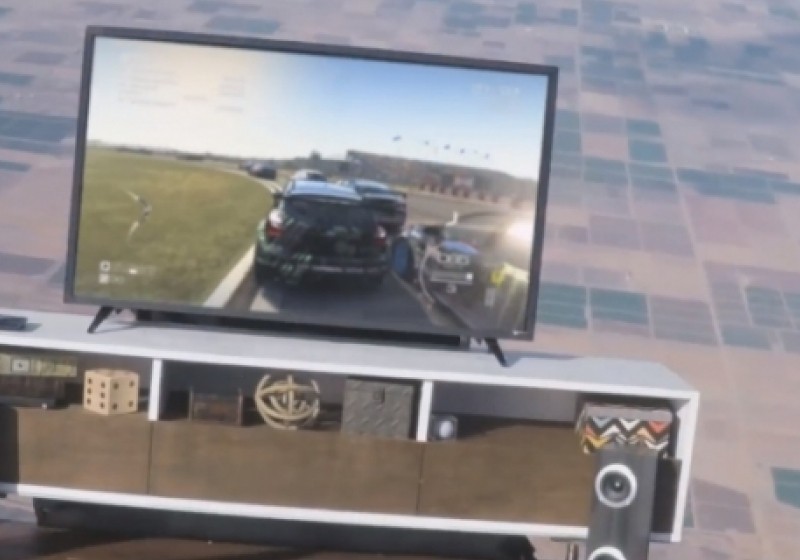 With the holidays quickly approaching and an impressive lineup of streaming set-top boxes for shoppers to choose from, those with skin in the game are taking their marketing campaigns to new heights (no pun intended).


Read More ...
---
Samsung's budget 750 EVO SSD with planar NAND waits in the wings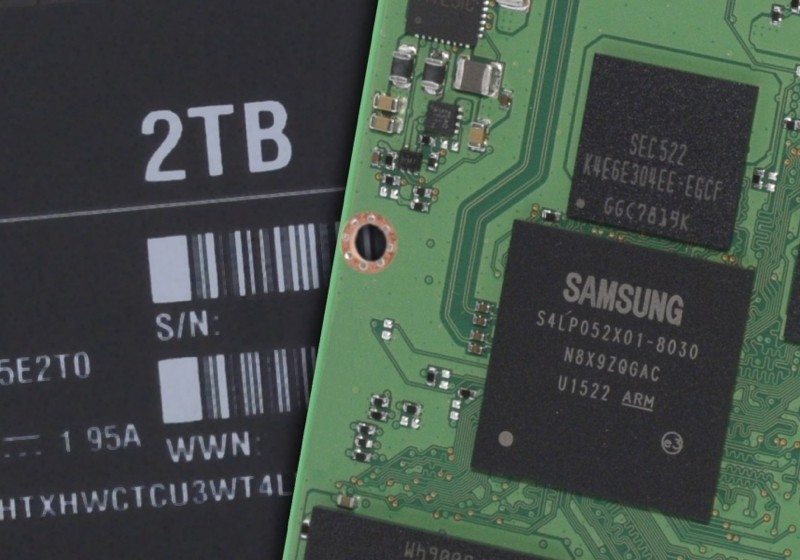 Samsung's 750 EVO solid state drive broke cover over the weekend on the company's Japanese website before being quickly redacted, suggesting the posting may have been an accident. Fortunately for the curious among us, Tom's Hardware was able to gather the pertinents before it vanished.


Read More ...
---
You can now earn 1TB of free Drive storage by contributing to Google Maps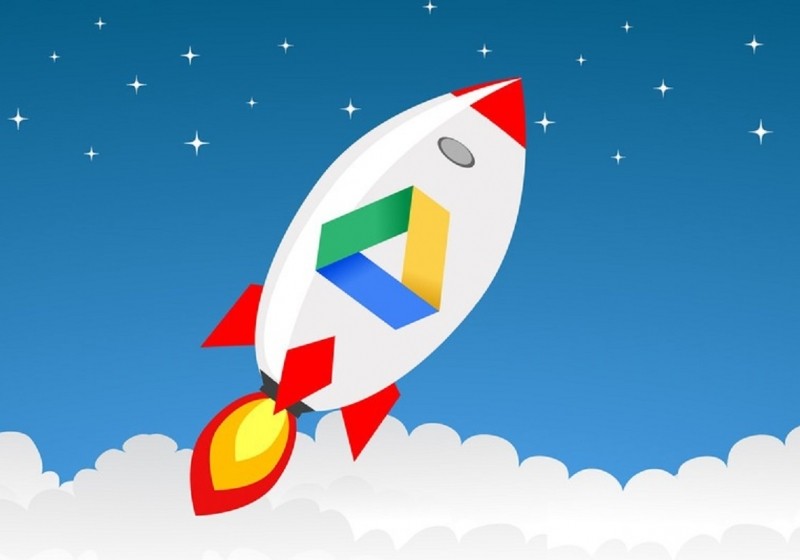 Google has updated its Local Guides program for Google Maps by offering new rewards, including 1TB of free space on Google Drive, to users who leave reviews, add photos, answer questions and update other information.


Read More ...
---
Intel's second generation Xeon Phi co-processor slated for Q1 2016 launch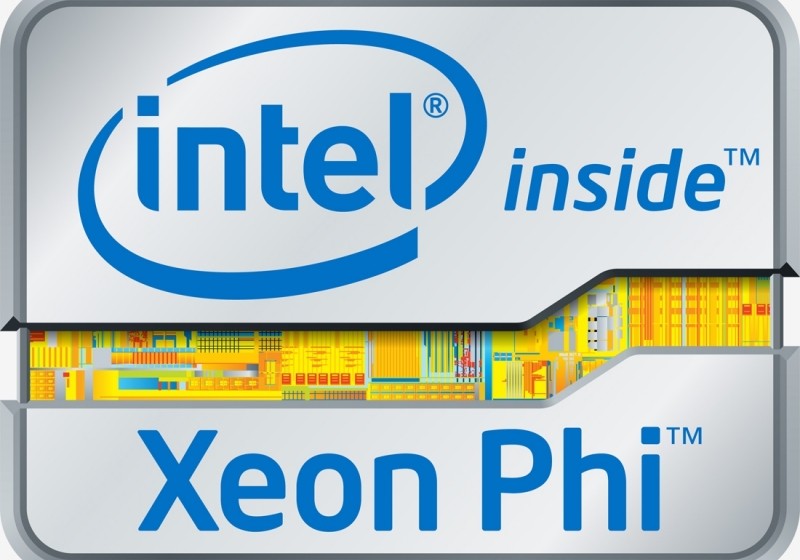 Intel revealed at the annual SC conference that its second generation Xeon Phi co-processor, codenamed Knights Landing, is nearly ready for general availability.


Read More ...
---
Privacy advocates warn FTC about ad tracking tech that uses inaudible sounds to link devices
Ads that track users' online activities are bad enough, but now there's a new threat that looks even worse: ads that use inaudible, high-frequency sounds to covertly track online behavior across a range of devices, including tablets, phones, computers, and even TVs.


Read More ...
---
Microsoft writes the final chapter in the book of Zune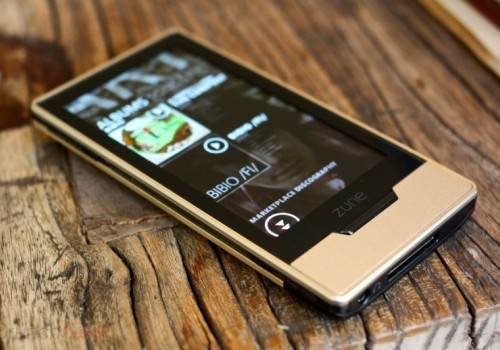 Microsoft over the weekend wrote the final chapter in the book of Zune, making good on its promise to retire a streaming music subscription service long past its prime.


Read More ...
---
Facebook will activate Safety Check feature for "more human disasters" following Paris attacks
Facebook took the unprecedented step of activating its Safety Check feature in the aftermath of the Paris attacks on Friday, marking the first time that the tool has been deployed for a situation other than a natural disaster. And even though many of the social network's users reported that they...


Read More ...
---
Samsung Galaxy S7 reportedly in testing at AT&T ahead of Q1 launch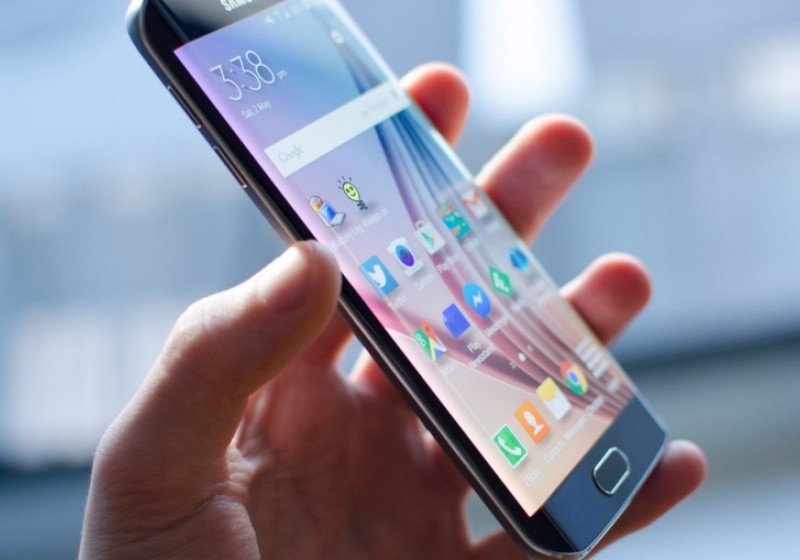 Samsung pushed the launch date of its current batch of flagship handsets – the Galaxy S6 Edge+ and the Galaxy Note 5 – up by several weeks in an effort to beat Apple's iPhone 6s and iPhone 6s Plus to market. It would appear as though the South Korean electronics...


Read More ...
---
Report shows that games on SteamOS run much slower than on Windows 10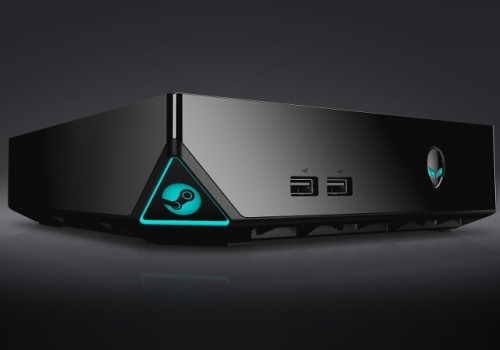 Ever since they were first announced about three years ago, many people have questioned if a Steam Machine would be a better option for PC gamers than a traditional desktop/laptop. After all, Valve did say in 2012 that its Linux-based SteamOS allowed for a huge performance boost on an OpenGL-powered...


Read More ...
---
Microsoft delays tool that ports Android apps to Windows
Microsoft has revealed to Recode over the weekend that Project Astoria, the tool it was developing that allowed Android apps to be easily ported to Windows, has been delayed for the time being.


Read More ...
---
DDR4's better performance and value on Skylake put to the test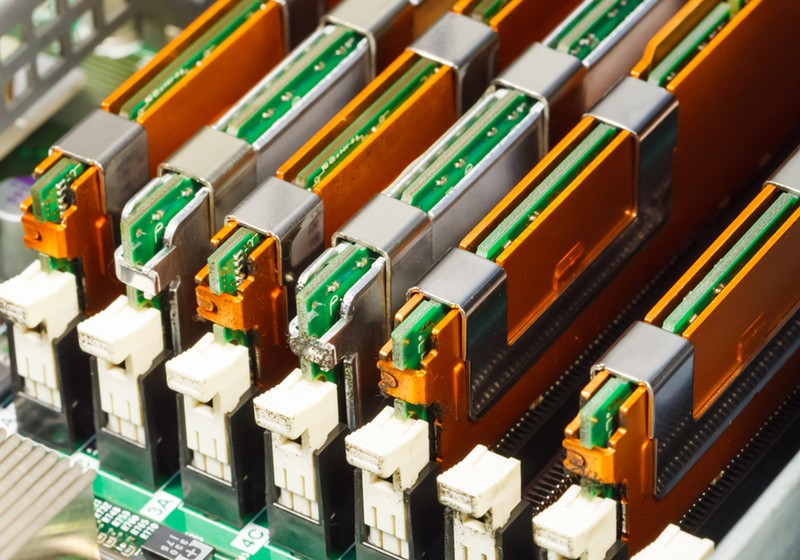 Editor's note: Guest author Dustin Sklavos is a Technical Marketing Specialist at Corsair and has been writing in the industry since 2005. This article was originally published on the Corsair blog.


Read More ...
---
USB standard celebrates 20 years of ubiquitous connectivity
Ajay Bhatt is a name you're likely not familiar with despite the fact that the technology he helped invent is used by billions of people on a daily basis.


Read More ...
---
Twitter for Android 5.85.0
Wherever you are, Twitter brings you closer.

Read More ...
---
Junkware Removal Tool 8.0.0
Junkware Removal Tool is a security utility that searches for and removes common adware, toolbars, and potentially unwanted programs (PUPs) from your computer.

Read More ...
---
UC Browser for Windows 5.5.7045
UC Browser is the leading mobile internet browser with more than 400 million users across more than 150 countries and regions. Now their technology is available for Windows.

Read More ...
---
Tweaking.com - Windows Repair 3.6.4
All-in-one repair tool to help fix a large majority of known Windows problems including registry errors and file permissions as well as issues with IE, Windows Update, Windows Firewall and more.

Read More ...
---
DVDFab Passkey Lite 8.2.5.2
DVDFab Passkey Lite is a simple combination of Passkey for DVD and Passkey for Blu-ray. It is a free DVD Decrypter and Blu-ray Decrypter that can work with any software that Passkey for DVD and Passkey for Blu-ray works with to access unprotected content.

Read More ...
---
Skype 7.14.0.105
Skype is free and simple software that will enable you to make free calls anywhere in the world in minutes.

Read More ...
---
XYplorer 16.00.0000
Multi-tabbed dual pane file manager for Windows, featuring a powerful file search, a versatile preview, and a highly customizable interface.

Read More ...
---
Box Sync 4.0.6746
Box offers secure, scalable content-sharing that both users and IT love and adopt.

Read More ...
---
WhatsApp Messenger for Android 2.12.357
WhatsApp Messenger is a cross-platform mobile messaging app which allows you to exchange messages without having to pay for SMS.

Read More ...
---
Classic Shell 4.2.5
Classic Shell is a collection of features that were available in older versions of Windows but were later removed.

Read More ...
---
K-Lite Codec Pack Update 11.6.9
This is a cumulative update for the latest version of the K-Lite (Mega/Full/Standard/Basic) Codec Pack.

Read More ...
---
Media Player Classic Home Cinema 1.7.10
Media Player Classic looks just like Windows Media Player 6.4, but has many additional features.

Read More ...
---
Opera 33.0.1990.115
Opera introduces the looks and the performance of a total new and exceptional web browser.

Read More ...
---
Vuze (Formerly Azureus) 5.7.0.0
Vuze is a great utility that brings the popular Java-based BitTorrent client to a new level of stability, usability, and speed.

Read More ...
---
SIV (System Information Viewer) 5.05
General Windows utility for dumping lots of useful Windows, Network and hardware info

Read More ...
---
DriverMax 8.11
Easily back up all your drivers.

Read More ...
---
madVR 0.89.17
madVR is a high quality DirectShow video renderer.

Read More ...
---
Alcohol 52% 2.0.3.8314
Allows users to create a virtual CD/DVD drives and play CDs & DVDs without the need for the physical disc.

Read More ...
---
RealPlayer 18.1.2
RealPlayer is the all-in-one digital media player that lets you find anything and play everything.

Read More ...
---
Q-Dir 6.21
Easily manage files and folders from your computer's hard disk drive or removable devices in up to 4 explorer panels,

Read More ...
---
Spotify 1.0.18.60
Millions of tracks, any time you like. Just search for it in Spotify, then play it. Just help yourself to whatever you want, whenever you want it.

Read More ...
---
7-Zip Beta 15.11
7-Zip is a file archiver with high compression ratio.

Read More ...
---
K-Lite Mega Full Codec Pack Beta 11.6.9
Collection of codecs and related tools. The K-Lite Codec Pack is a user-friendly solution for playing all your movie files.

Read More ...
---
RogueKiller 10.11.6
RogueKiller is a program written in C++ and able to Kill malicious processes, stop malicious services and unload malicious DLLs from processes.

Read More ...
---
Belarc Advisor 8.5b
Builds a detailed profile of your installed software and hardware, including Microsoft Hotfixes.

Read More ...
---
Kaspersky Virus Removal Tool 2015.11.16
The Kaspersky Virus Removal Tool application was designed to be another virus scanner and detection software from Kaspersky

Read More ...
---
Chromium 48.0.2566.0
Chromium is an open-source browser project that aims to build a safer, faster, and more stable way for all users to experience the web.

Read More ...
---
KiTTY 0.66.6.0
KiTTY is a fork from version of PuTTY, the best telnet / SSH client in the world. KiTTY is only designed for the Microsoft Windows platform.

Read More ...
---
Any Video Converter 5.8.6
Take videos from your computer or downloaded from the Internet and converts them into just about any format.

Read More ...
---
SyMenu 4.14.5796
SyMenu is a portable menu launcher that allows to organize and find your portable applications in a quick and easy way.

Read More ...
---
Available Tags:
AMD
,
Catalyst
,
driver
,
Facebook
,
Nvidia
,
SSD
,
Google
,
Xeon
,
Microsoft
,
Samsung
,
Galaxy
,
Windows
,
Android
,
USB
,
Twitter
,
Skype
,
Opera
,