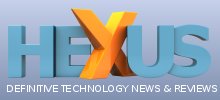 AMD announces Radeon R9 Fury Star Wars: Battlefront bundle

From today you will get a free copy of Star Wars: Battlefront with an R9 Fury GPU purchase.

Read More ...
---
Review: PowerColor Radeon R9 390 PCS+

Tempting users away from the GTX 970?

Read More ...
---
Lasers could be used to cool CPUs say UW researchers

Infrared laser used for cooling represents a "major breakthrough".

Read More ...
---
Intel provides more info about 72-core Knights Landing Xeon Phi

And talks about its Scalable System Framework (Intel SSF) at the SC15 conference.

Read More ...
---
Nvidia CEO predicts "supercomputing everywhere"

Foresees GPU ubiquity in HPC, and a surge in autonomous GPU powered machines.

Read More ...
---
AMD Boltzmann Initiative to make development for HPC easier

Three software tools announced, one which facilitates CUDA to AMD C++ code conversion.

Read More ...
---
Google Chromebit starts to become available

ASUS-made Chromebit is a ChromeOS computer in an HDMI stick, priced at $85.

Read More ...
---
Available Tags:
AMD
,
Radeon
,
Intel
,
Xeon
,
Nvidia
,
CEO
,
Google
,