Updated: How to watch the CNN Democratic Presidential Debate online
Update:
The CNN Democratic Debate live stream is under way and after a stumbling in the beginning, has stabilized itself. If you're just joining in now, don't worry. There's still about an hour left in the debate.
The first Democratic Prime Time Presidential Debate on CNN is different than the Republican Presidential Debate that took place on the network last month that pit 14 presidential hopefuls against the unstoppable Donald Trump. For one, it's a lot smaller. The liberals only have two front-runners (former Secretary of State Hillary Clinton and Vermont Senator Bernie Sanders) - and a trio of underdogs vying for public recognition.
In case you can't make it to the Wynn Hotel and Casino in Las Vegas, the debate - which is being held on Tuesday, October 13 at 8 pm EST (5 pm PST / 1 am BST) - is available on a half-dozen platforms: online for free, on your TV via cable, on CNN's app on iOS and Android devices and, for the first time, in virtual reality thanks to a company called NextVR.
We'll explain all the details of the stream in the section labeled "how to watch" below, but before we do we'll recap the string of events leading up to Today's big debate.
The stage is set
On debate day you'll see five presidential hopefuls on stage. They include former Secretary of State Hillary Clinton, Vermont Sen. Bernie Sanders, former Maryland Gov. Martin O'Malley, former Virginia Sen. Jim Webb and former Rhode Island Gov. Lincoln Chafee.
The front-runner in most polls is Clinton, hovering around 50% of the tallied responses. She's run into a bit of hot water recently over using a personal email account for government correspondence, but it seems this hasn't really impacted her lead in a substantial way.
Bernie Sanders, the second place Democratic candidate, has a storied record of social justice, and is a self-proclaimed socialist. Sanders spends less than most presidential candidates on advertising, however, he has found a huge following on Reddit, oddly enough, which has garnered the senator around 20-30% in the polls.
The remaining candidates, O'Malley, Webb and Chafee, are sitting at around 1% in each of the polls conducted by political news sources like CNN and CNBC.
The wildcard in all this is current Vice President Joe Biden, who has alluded to plans that he might run for the office of the president, but has yet to commit to it in writing. Should Biden decide to join the race, he would almost certainly obtain the support needed to warrant a spot at the next debate which will be held on November 14 on CBS.
There's one candidate who will not get to participate, though. Lawrence Lessig, a professor of law at Harvard, did not meet the 1% minimum in the polls put out by CNN in the last three months.
The debate itself will take place in Las Vegas and air live on CNN, which played host to the last major Republican Presidential Debate a few weeks ago. According to the outlet, it had around 23 million viewers on cable and roughly 4.5 million tuning in via the website's livestream.
Speaking of livestreams...
How to watch the democratic presidential debate
While Fox News' livestream hit a few stumbling blocks on its turn in the limelight, CNN's first go at online broadcasting in the 2016 election was lauded for its accessibility and quality throughout the event. And those deciding to stream Tuesday's event can expect the same results.
If you want to be right in the action, NextVR has you covered. The company makes an eponymous app which is available on the
Samsung Gear VR
. CNN and NextVR have teamed up to place a 360-degree camera on stage with the candidates, allowing you to look around and get a feel for how the participants act when they're not addressing the camera.
The stream is available on NextVR for free.

Read More ...
---
What time is it? Time for Australians to get Samsung's Gear S2 smartwatch
If you've been eagerly anticipating the arrival of the
Samsung Gear S2
smartwatch, we're pleased to say that your wait is finally over – the Gear S2 is now available for online purchase from Samsung's
eStore
and its brick and mortar Experience Stores in Sydney and Melbourne.
Want to try it on but don't live in those cities? Well, you won't have to wait very long to get Samsung's flagship smartwatch on your wrist, as it'll be available in retail stores Australia-wide in November.
The Gear S2 is Samsung's very first round-faced smartwatch, and will come in two different form factors: the standard Gear S2, which sports a modern style and comes in dark grey or silver with a white elastomer band, and the
Gear S2 Classic
, which has a classy black finish and a matching genuine leather band.
Each watch is powered by a 1.0 GHz dual core processor and is just 11.4mm thin, with a 1.2-inch Super AMOLED display that boasts a 360 x 360 resolution (302 ppi).
Prices start at AU$499 for the standard Gear S2 and AU$599 for the Gear S2 Classic, and you can purchase additional watch bands from AU$59 to AU$89.

Read More ...
---
Telsa claims Gigafactory workers were assaulted by trespassing journalists
Two Reno Gazette Journal employees are facing charges after having being caught trespassing Tesla's new
Gigafactory
facility in Reno, Nevada on October 9.
The factory, which is set to produce lithium batteries built from raw materials, but so far, there hasn't been much else revealed about the tech being developed by Tesla.
According to
Tesla
, the two Reno Gazette Journal workers had climbed through a fence that displayed "private property" signs and were taking photos of the facility.
They were located and approached by a Tesla safety manager, before being joined by a second safety manager working at the facility.
Despite being asked to wait for the Tesla security management and the Reno Sheriff's department, the two journalists got into their Jeep.
"As the Tesla employee attempted to record the license plate number on the rear bumper, the driver put it in reverse and accelerated into the Tesla employee, knocking him over, causing him to sustain a blow to the left hip, an approximate 2" bleeding laceration to his right forearm, a 3" bleeding laceration to his upper arm, and scrapes on both palms," Tesla said in its statement.
The Sheriff's department eventually made it to scene, and the driver was arrested for "two counts of felony assault with a deadly weapon." Both are expected to be charged with trespassing.
Trespassers be warned
Apparently, this isn't the first time people have been trespassing into the Reno facility, which is still under construction, and Tesla is not impressed.
"We appreciate the interest in the Gigafactory, but the repeated acts of trespassing, including by those working for the [Reno Gazette Journal], is illegal, dangerous and needs to stop," Tesla said.
"In particular, we will not stand for assaults on our employees and are working with law enforcement to investigate this incident and ensure that those responsible are brought to justice."
But there may be more to the mysterious story at Tesla's mysterious new Gigafactory.
The Reno Gazette Journal also put out a
statement
about the incident, naming the staff photographer that was arrested, but also revealing some damages to the newspaper's Jeep.
"A rock had been used to shatter the driver's-side window and the driver's-side seat belt had been cut in half," it said in its statement, a piece of info that interestingly wasn't mentioned in Tesla's statement.
Whatever really happened, the incident is still being investigated. Meanwhile, we imagine Tesla may end up adding to the facility's security.

Read More ...
---
Vodafone to place Voice over LTE in customers' Christmas stockings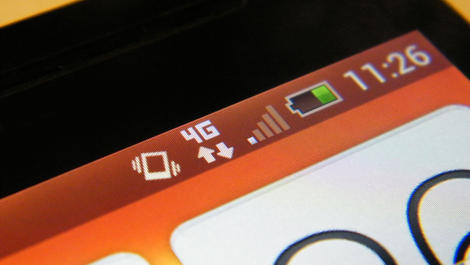 Vodafone
postpaid customers packing a Samsung smartphone will be the first to experience the telco's VoLTE technology when its rollout commences just in time for Christmas.
December will see owners of the Samsung Galaxy S6, S6 Edge, S6 Edge+ and Note 5 receive Vodafone's new offering, which enables users to
make calls using Vodafone's 4G network
, resulting in shorter call set up times and longer battery life on some devices.
VoLTE keeps users on 4G during voice calls, rather than reverting back to 3G as they've done in the past. But using 4G like this won't get in the way of other 4G activities, so customers can keep browsing the web or using social media while making or receiving a call.
Re-VoLTE
The technology will see Vodafone maximise the spectral efficiency of its network, enabling 2.3 times the users per MHz.
VoLTE will become available on a growing range of smartphones throughout 2016, until it is made available for all postpaid and prepaid customers.
Vodafone isn't the first telco to the VoLTE party, as
Telstra
started to roll out its own version of the functionality, called 4G Calling, in September.

Read More ...
---
Review: Dell ProSupport Plus
Introduction
Imagine you're on a business trip halfway around the world and your hard drive crashes. What do you do? Are you out some $2,000 to buy a replacement notebook, or do you go to a local computer repair facility and risk having your data exposed to an unknown technician?
If you own a consumer laptop, you're looking at wasting at least a few business days in downtime and lost productivity while you wait for Apple's Genius Bar, Best Buy's Geek Squad or similar consumer-based warranty service to diagnose and repair your broken notebook. Business users choose an enterprise notebook specifically for the enterprise-class warranty, which promises a reduction in downtime. In addition to the basic protection, some warranty programs promise to do more than others.
If you're a small business and don't have much budget to staff an IT department, Dell's ProSupport and ProSupport Plus are excellent options that maximize your investment in Dell's hardware by providing added value, and Dell's technical representatives can also provide basic IT-level service should you need help in getting the equipment in your office up and running.
What is ProSupport?
ProSupport is an optional subscription plan that's available on Dell's enterprise-class notebooks, servers and business-class hardware. In addition to providing troubleshooting, service and next business-day replacement parts for Dell hardware,
ProSupport and the premium ProSupport Plus
also deliver ecosystem support to ensure that your third-party hardware and software work together.
There are several components to ProSupport and ProSupport Plus that allow you to reduce downtime, learn how to use your existing equipment and provide warranty support.
On top of on-site service and pro-active next business day parts replacement dispatch offered on ProSupport, ProSupport Plus includes accidental damage protection and predictive monitoring software.
The software monitors vital system components and can predict if a system component will fail in the near future. If ProSupport Plus senses that your hard drive, solid state drive, system memory or keyboard is about to fail, it will notify you of the impending failure and proactively ship you replacement parts.
Set-up and interface
I've been using a
Dell Latitude 12 E7250
without incident, and to test the ease and efficacy of ProSupport, Dell engineers sent me a script to run on my system to simulate a memory failure, something that ProSupport Plus's predictive software should pick up on. On a normal system, the script isn't needed.
Setup
Once the script is initialized, I was walked through the ProSupport Plus registration process using the SupportAssist software where I entered my contact information and gave the software permission to constantly monitor my device for inconsistencies, failures and glitches.
The overall process took less than ten minutes. The only complaint I have is that the software appeared to freeze in a few select screens when I was going through the configuration wizard, but ultimately it took an extra few seconds for the SupportAssist to respond.
SupportAssist software UI
SupportAssist contains text- and graphics-based menus that are easy to use, for the most part, and the interface is clean and minimal. Dell has a license with PC-Doctor for the software.
On the home screen, you'll have quick access to your laptop model, the Dell Service Tag ID, which is a serial number that Dell uses for support, and your warranty information and expiration date. You're also presented with three options on the home screen: system checkup, system information and support.
The Support option is useful for referencing the owner's manual, checking Dell's support forums, viewing online resources and accessing technical support phone numbers.
Like on modern tablets, there are tabs on the left hand side to quickly navigate between different menus. For example, on the Checkup screen, there are two menus: the system scanning menu to customize what areas of the laptop to scan and your scanned history, which details any problems that SupportAssist detects.
The Scanned History tab monitors not just hardware errors, but errors the system detects when using certain software. It also records when I joined a Wi-Fi network that is marked as public where I opted to share my computer's content, accessed a public printer or had system crashes. Forced shutdowns, application errors and any software conflicts are also recorded in SupportAssist's detailed log.
I found that settings for SupportAssist, including scheduling routine scans, were a bit more difficult to find and less approachable. Rather than including the scan scheduling in the checkup tab, this information is concealed in a separate Settings menu that's accessible by clicking on the cog next to the close and minimize buttons on the SupportAssist window on the upper right.
In the Settings menu, you'll be able to enter your shipping and contact information, which is useful should Dell need to ship you replacement parts or dispatch a service tech, and you can link your Dell account login.
How it works
After the ProSupport configuration was completed, the software didn't immediately begin scanning my PC, and I noticed that initial scanning occurred some five hours later. That said, system monitoring was seamless and invisible to the end-user. It wasn't until I opened the ProSupport control panel that I noticed the software was scanning.
I only noticed occasional lags when ProSupport was running in the background. When I was using resource-intensive apps, like doing light video editing on the Latitude 12, the laptop would sometimes lag, but in general use, I didn't notice any slow downs with web browsing, word processing or using messaging apps.
When the scan was completed, which took about 20 minutes on my system, ProSupport alerted me that there was an issue with my system RAM.
The software automatically logged the problem and generated a ticket number for this issue without any intervention on my part. I received a call from a Dell representative in Round Rock, Texas a few hours later informing me that Dell had noticed a problem and a replacement part had been dispatched.
A day later, when the system performed its daily routine check, the issue was once again logged. On the third day, I found the FedEx delivery man on my doorstep with a small box containing the RAM module.
When ProSupport Plus's predictive monitoring notices a problem, it will automatically ship you the parts. In the event of a hard drive or
SSD
failure, ProSupport will automatically ship you a new drive before your current drive fails so loss of data is minimized.
Once you receive the new drive, you can call the ProSupport technical support line and a representative will help you backup your files on your old drive and install your new drive.
In my case, with memory failure, Dell requested that I ship back the old RAM. Dell engineers will investigate why the RAM failed, and using big data analytics, determine if the problem is vendor-specific. If more failure occurs with one RAM manufacturer over another, Dell can use this data to be more selective about the partners it chooses in future notebooks, creating a virtuous cycle of further reducing problems and downtime.
The predictive advantage, costs
Three years ago, I had the unfortunate experience of having to actually use my extended
AppleCare
warranty package, which is often cited as one of the most pro-customer service plans in the industry.
When the hard drive on my non-Retina display 15-inch MacBook Pro collapsed, I searched online for the earliest available appointment at a nearby Los Angeles, California Apple Store and found an available slot two days away. I had purchased AppleCare when I acquired my MacBook, so I knew my warranty repair would be covered for up to three years from the date of purchase, but as a single user, I didn't really meet the qualifications needed for AppleCare for Enterprise, Apple's business-centric warranty offering.
On the day of my appointment, I took my notebook in, waited for half an hour because the queue was delayed, and after three hours of diagnosis, the Apple Genius Bar representative confirmed what I had already known: my hard drive was dead.
At the time, the store told me that it would ship the notebook to an Apple repair facility rather than performing the repair in-store. I asked if Apple had parts that I could "take" and repair my Mac on my own, but the store manager denied my request citing Apple policy. Apple also doesn't provide loaner laptops at the time, so I was out of commission during the repair process. Unless you're a large business with spare computers laying around, this means you're out of work.
It took another four days of waiting until I was back and running. The whole process took well over a business week, but the most tragic part of that experience is that my data was lost.
Predictive support advantage
On the other hand, Dell's predictive monitoring would mean that, for drive failures, not only would my downtime be reduced, but my data would also be saved. The downtime would drop from a week to just the few hours required to reinstall the required software and transfer data from the old drive.
ProSupport Plus is the equivalent of having AppleCare and Apple's now discontinued One-to-One training program.
ProSupport technicians can help me with basic software questions should I have trouble using Microsoft Office or Adobe Creative Suite, and if my Dell laptop isn't connecting to my Canon printer or Netgear router, a technician can help me on the phone.
And in the event of a major computing catastrophe beyond just a drive or memory failure, Dell will also dispatch a certified technician on-site, along with the parts, to help service my system.
Pricing
Pricing for ProSupport and ProSupport Plus varies by your hardware model and length of support contract. For example, ProSupport for an inexpensive Chromebook will be cheaper than for a Dell enterprise mobile workstation.
The good news is that you don't have to add the ProSupport or ProSupport Plus when you purchase your laptop. You can add the extended warranty packages at any time, even to your existing hardware.
If you're buying a new notebook and configuring it through Dell's website, options and pricing for ProSupport and ProSupport Plus will be displayed on second services and support page.
For example, a three-year ProSupport plan with next business day on-site service is already included in the price of my $1,375 (£901, AU$1,902) Dell Latitude 12 7000 Series (E7250) laptop. The four-year plan costs $77 (£50, AU$106), and a five-year plan bumps the cost to $161 (£105, AU$222).
Three years of Pro-Support Plus costs $88 (£57, AU$121), while the four- and five-year Plus plans cost $185 (£121, AU$255) and $284 (£186, AU$392), respectively.
For comparison, ProSupport starts at just $34.30 (£22, AU$47) for next day on-site service on the $529 (£346, AU$731)
Chromebook 13
and goes up to $194 (£127, AU$268) for a four-year ProSupport Plus plan.
Apple keeps pricing much simpler on the extended consumer AppleCare warranty plan, which is available at $249 (£163, AU$344) for three years of service for MacBook, MacBook Air and the 13-inch MacBook Pro, but this option doesn't include next business day dispatch or on-site service.
Dell's ProSupport and ProSupport Plus are available for enterprise and business systems. Business users interested in consumer systems, like the XPS series, can choose
Dell's Premium Support
option instead.
Lenovo, HP and Apple options
Next business day parts guarantee and on-site service are becoming the standard industry package for extended business warranties. It's the predictive monitoring that sets Dell's ProSupport Plus apart from HP's Premium Support and Lenovo's Unlimited Premium Support.
Like Dell, HP also boasts "predictive support," but despite similar language, the experience is different. HP's predictive model isn't about monitoring and detecting component failures, but downloading the latest drivers and patches to prevent software conflict.
HP's extended Premium Support warranty offers technical assistance in getting your printer configured with your laptop, house calls, next business day service and accidental damage protection.
Lenovo offers similar extended support package to HP's plan. Where HP edges ahead is that you can sign up for a "family plan," which is perfect for small businesses. HP's family plan covers up to four devices.
In addition to the extended consumer-based AppleCare warranty, AppleCare for Enterprise is Apple's support for larger organizations. AppleCare for Enterprise comes with a dedicated account manager, IT-level support for Apple hardware and software, on-site service and next business day device replacement for up to 10% of your fleet.
Similarly, Dell also offers a dedicated account representative for larger businesses, giving you a single point of contact for incident reporting. Unlike Apple, you can purchase Dell's enterprise support package on a per-device basis. This way, you're not locked into a large service plan covering more devices than you own as a small business.
Dell doesn't standardize ProSupport or ProSupport Plus pricing. Instead, pricing is dependent upon your system, so warranty packages for servers will cost more than warranty packages for cheaper laptops. Dell also offers similar consumer-grade Premium Support for consumer systems like the XPS 13, but this package doesn't include accidental damage protection and predictive monitoring.
Verdict
Apple approaches warranty support by taking a customer service approach to making repairs as frictionless as possible. But at the end of the day, it's like going to the dentist, and despite having a cheerful, empathetic receptionist, you still have to endure the pain and hear the intimidating drill.
Dell, on the other hand, hopes that you never have to think about warranties and system failure. By making warranty support automated, seamless and invisible, you won't even know that something is wrong. It's similar to Kaiser Permanente's preventative care approach to medicine.
What we like
If you can afford it, you should pay the premium to get ProSupport Plus. The Plus option adds in the predictive monitoring, a feature that makes Dell's business warranty stands out, and accidental damage protection.
Both the standard ProSupport and the Plus options come with proactive support, meaning no waiting in line at Best Buy to see a member of the Geek Squad. The SupportAssist software will automatically create a ticket number when an incident is detected, and Dell's reps will reach out to you to inform you of your next steps.
When SupportAssist detected memory failure on my
Latitude 12
, Dell proactively contacted me via phone and informed me that my replacement part will arrive the following business day.
Even though the customer service Dell provided in my support experience is great, Dell really doesn't need to highlight good customer service, because with predictive, proactive support, the problem disappears.
To me, the issue becomes less about customer service and more about quality products. Despite having a glitch, albeit one that was induced for the purpose of this review, I didn't need to wait close to four hours for my laptop's problem to be diagnosed, and I wasn't out any downtime for repair work. It feels like nothing went wrong because Dell was able to catch the problem in time.
What we dislike
The only complaint I have is that predictive monitoring isn't available for more system components at this time. Dell is only able to monitor and predict failure for hard disk and solid state drives, memory, battery and keyboard. In the future, I hope Dell extends its predictive intelligence to cover the fans, charger, motherboard and ports, especially the more delicate micro USB port used to charge the Venue series of tablets.
Pricing is also a little confusing. Rather than offering ProSupport and ProSupport Plus pricing that's directly tied to the Dell hardware cost, Dell could have simplified pricing by offering support package based on pricing tier. Additionally, offering a "family plan" bundle like Dell would be beneficial to small business owners who own more than one piece of Dell hardware.
Final verdict
Dell's predictive and proactive support business warranty is unmatched by rivals in the industry. Predictive support helps to reduce downtime and data loss, while the proactive piece of ProSupport Plus helps reduce the headache of filing a support claim. Beyond just offering support when there is hardware trouble, the SupportAssist software also makes sure that your system stays healthy by alerting you to potential problems.

Read More ...
---
Facebook is testing a new News Feed just for videos
Facebook is continuing its push into the video world, announcing today that it's begun testing a video hub right inside of its own offerings.
The social media giant says the new dedicated video section will be accessible via a tab on the iPhone app or on the left side of the page near the Favorites section if you're on the web.
The new section will be for "people to go when they exclusively want to watch video - whether that's videos they've saved for later, or videos from friends, Pages they follow, and other video publishers on Facebook," the company
said
.
If you think it sounds a little like YouTube, you wouldn't be wrong, and with Facebook saying that it'll help people with discovery, expect suggestions to be powered by the info you've shared with Facebook.
"This new videos section helps people discover, watch and share videos on Facebook that are relevant to them," the social media giant said.
You may not end up seeing the new video section yet, though, as Facebook is only testing it on a small scale right now.
But wait, there's more
Facebook also had a few more video-related announcements, including other features it's testing and rolling out as well.
The social media giant has already rolled out a suggested content section for iOS, similar to YouTube's suggestion section, and it's set to begin rolling it out to the web, with Android to follow in the coming months.
The floating videos windows that was spotted
earlier this year
is still being tried out as well, with the company saying, "we're testing a way for people to watch a video in a floating screen while simultaneously multitasking on Facebook."
Facebook is also testing the ability to save videos to watch later, a feature it mentioned will be available in the new dedicated video section.
While Facebook is still only testing a lot of these features, we're curious to see how much of a pull it will have against YouTube. Either way, one thing is clear: Facebook has a battle plan to truly take on YouTube, and it's putting it into place.

Read More ...
---
Like magic, here are Apple's new trackpad, keyboard and mouse
You may have missed it, but Apple refreshed its three computer input accessories at the same time it announced the new
21.5-inch iMac
that outputs a 4K Retina picture.
Apple's Magic Trackpad 2 sees the biggest change with an edge-to-edge glass surface that's almost 30% larger than your now-outdated Magic Trackpad 1.
This mouse-replacing Mac accessory also has a lower profile and Force Touch, which is a first for the desktop. Its changes make scrolling and swiping more productive and comfortable.
Long-term ease of use comes to the Magic Trackpad 2 via a built-in battery that lasts a month between charges and juices up with an included lighting USB cable. It all costs $129 (£109, AU$199)
Apple's new Magic Keyboard and Magic Mouse
Changes to Apple's Magic Keyboard and Mouse are more subtle. The keyboard, now $99 (£79, AU$165), reflects the low-profile scissor mechanism design of the
new MacBook
.
The right and left arrow keys are larger, as are the function keys at along the top. Apple, for some reason, is sticking with an eject button in the top right corner, where sleep/wake makes more sense on its mostly disc-less Mac line. Get ready to remap that one again.
The new Magic Mouse 2 is lighter and, like the Apple keyboard and trackpad, features a built-in battery that can be recharged using a lightning USB cable. It costs $79 (£65, AU$129).
These moderate changes come with a price increase. Of course, you won't have to fork out any additional money for the Magic Mouse 2 and Magic Keyboard if you buy a new 21.5-inch iMac or 27-inch iMac, where these accessories come standard in the box.

Read More ...
---
Versus: Microsoft Band 2 vs Apple Watch vs Samsung Gear S2
Design, display, specs
Microsoft has taken the wraps off of its latest and greatest wearable device, an updated version of the Microsoft Band. The fitness tracker/smartwatch combo looks to be even better than the hit that was the original Microsoft Band, featuring improved fitness tracking capabilities and a number of new smart wearable features.
Microsoft, however, isn't the only company that's been working hard in the wearable market.Samsung recently announced the Samsung Gear S2 and, but if we're going to talk about wearables, it would be hard not to include the
Apple Watch
, a device with fitness features Apple doesn't shy away from promoting (there's even the rubbery strap for the Apple Watch Sport edition that's suited exercise).
Of course, it's important to mention that the
Microsoft Band
is positioned as a fitness tracker, while the Samsung Gear S2 and the Apple Watch are both smartwatches that have some fitness features. However, each are flagship wearables with top-notch hardware and software, which evens the playing field. If you're having trouble deciding which device best suits your needs, read on as we compare the most important features of each against the others.
Design
The new Microsoft Band has an improved design with a curved display. Generally speaking, the Band offers a simple, sporty design, including a flat black strap that hooks together with a subtle clip.
The Samsung Gear S2, by comparison, looks like a real watch. It has a round face and offers a sporty design with the band itself made of plastic, a design element that helps it flow well into the main body of the device. Some would argue the Gear S2 is one of the best designed smartwatches on the market. It's also fairly thin, coming in at 11.4mm (0.45 inches) thick.
The Apple Watch really is one of those devices that looks better in person than it does in pictures. It offers a square display, which seems to be out of fashion for wearable devices of late, however the multitude of color and band options is certainly a plus. The Apple Watch is a little thinner than the Gear S2: it measure 10.5mm (0.41 inches) thick.
It's difficult to compare design of a device that's clearly a fitness band with the design of a smartwatch. It's even difficult to compare a round smartwatch with a square one. While it really comes down to personal preference here, for a subtle fitness tracker then the Band is the best option in terms of design.
Display
The new Microsoft Band display is 32mm x 12.8mm (1.26 x 0.5 inches), a rectangular display indeed but one that seems to work great considering the device is a fitness tracker. The display's resolution is 320 x 128 pixels.
By comparison, the Samsung Gear S2 offers a display that's 1.2-inches across, has a resolution of 360 x 360 pixels and a pixel density of 302 pixels-per-inch.
Finally, the Apple Watch is actually available with two display options. The first is 38mm (1.5 inches) diagonal, with a resolution of 340 x 272 pixels. The second display is 42mm (1.65inches), and has a resolution of 390 x 312 pixels.
When all's said and done, the Samsung Gear S2 has the densest and therefore crispest display.
Processor, storage and RAM
Microsoft hasn't listed the processor, storage capacity or RAM on the Microsoft Band, so it's impossible to judge it on those front.
Exynos processor, and the Apple Watch features an Apple S1 chip. It's a little hard to compare the two at this point because of the fact that Apple doesn't generally offer much information about its processors. As far as storage goes, the Samsung Gear S2 has 4GB, while the Apple Watch packs 8GB. Both devices offer 512MB of RAM.
The Samsung Gear S2, meanwhile, offers a 1GHz Exynos processor, and the Apple Watch features an Apple S1 chip. It's a little hard to compare the two at this point because of the fact that Apple doesn't generally offer much information about its processors. As far as storage goes, the Samsung Gear S2 has 4GB, while the Apple Watch packs 8GB. Both devices offer 512MB of RAM.
Fitness, battery, price
Fitness tracking
This one is a no brainer. The Microsoft Band was built as a fitness tracking device, offering GPS connectivity, a heart rate monitor, calorie tracker and sleep tracker. These features are complemented by things like an accelerometer to measure altitude and a gyrometer. Not only that, it can also track VO2 Max, which is basically how much oxygen passes through the body in the span of one minute.
Microsoft also offers a pretty great dashboard, called Health, for health tracking metrics, which will help users watch and monitor of all the data the Band is collecting and storing.
That doesn't mean the the Samsung Gear S2 and the Apple Watch don't have fitness tracking features, though. The Gear S2 also offers an accelerometer, gyroscope and heart rate monitor. Not only that, the Samsung S Health applications is a big part of how the Gear S2 performs fitness tracking tasks. It works in much the same way as Microsoft Health to keep tabs on users' activity and fitness goals.
The Apple Watch is similar to the Samsung Gear S2 as to what it offers when it comes to fitness tracking, including a heart rate monitor. Both the Gear S2 and the Apple Watch are good options for anyone who want a watch with some fitness tracking as part of the overall package. However, the Microsoft Band is the device for people looking specifically for a wearable that's first and foremost a fitness tracker.
Battery life
The battery size of the Microsoft Band isn't official, however Microsoft claims the Band lasts 48 hours, putting it square in the middle of the pack compared to other two devices' batteries.
The Samsung Gear S2 has a battery size of 250 mAh, with the company claiming that the device will last two to three days.
The Apple Watch has a battery size of 205 mAh, however the device seems to be more battery-intense and only really lasts almost a full day (18 hours by Apple's measurement) on a single charge.
Compatibility
All of this comparison doesn't really matter if you don't have a smartphone that one of these a devices works with. The Apple Watch only works with the iPhone, and isn't really meant to be a standalone device. The Android Wear-running Gear S2, by comparison, is compatible with most Android smartphones, and is available as a 3G option, which would make it a full standalone device.
Last but not least, is the Microsoft Band, which is compatible with Android phones, iOS phones, and, of course, Windows phones. As a device that works with any phone, regardless of OS, the Band has the other two beat in terms compatibility.
Price
Of course, price also plays into the decision, with the Apple Watch starting at $349 (£299, AU$499). The Microsoft Band starts at $249 (£199, about AU$347), and the Samsung Gear S2 starts at $299 (about £195, AU$410).
Conclusions
For someone looking for a dedicated fitness tracker, the Microsoft Band is the best device among the three. For someone who is looking for a good all-around device, the Apple Watch or the Samsung Gear S2 are better options. Both the Apple Watch and the Samsung Gear S2 are great smartwatches, however the Gear S2 looks a lot more like a watch than the Apple Watch.

Read More ...
---
Robots?! Ping pong?! All this and more in the Oculus Rift virtual toybox
With the announcement of Oculus Touch controllers earlier this year, Oculus has been busy showing off what our hands can do with the
Oculus Rift
in virtual reality.
Toybox is one demo that you can play if you're lucky enough to make it out to an event with Rifts laying around. Aside from a quick flash on the screen at Oculus Connect 2 a few weeks ago, the public hasn't seen much of it.
Oculus CEO Brenden Iribe recently shared a clip of Toybox that's the longest bit of footage the company has shown off publicly.
Iribe captioned the video saying, "The new Toybox demo for Oculus Touch demonstrates the power of social VR. You can use your hands to poke at things, pull objects apart, stack blocks, and play games with other people inside a virtual world.
This is just scratching the surface at what's possible. We're going to see so many new experiences that redefine how we think about computers, video games, and VR."
Check out the video for yourself below. Aside from being a slightly creepy disembodied head, the demo itself is actually really fun.
YouTube : https://www.youtube.com/watch?v=iFEMiyGMa58

Read More ...
---
Updated: iPad Pro release date, news and features
Release date, design and specs
The wait is finally over – Apple has unveiled the first version of its enterprise-focused tablet, the iPad Pro.
Unlike previous iterations of the iPad, the
the iPad Pro
(starting at $799, around £599 and AU$1199) is designed to enhance productivity, operate as a hybrid laptop and slate, and it's got enough storage to function as your main computing device.
It features a battery that can run on a single charge for 10 hours, according to Apple. It weighs 1.57 pounds (712g) and it is available in gold, silver and space grey.
Although the iPad Pro is a stunning device, it does have a lot of competition, like the
Microsoft Surface Pro 4
and the more notebook-centric
Microsoft Surface Book
. There are also several mid-tier competitors, like the
Lenovo Ideapad Miix 7000
and the
Google Pixel C tablet
.
Why the iPad Pro then?
Back in 2013, Apple did something interesting with the launch of its fifth generation iPad (aside from a total hardware revamp): gave it a new name.
The iPad Air alluded to the Cupertino's company adopting the naming convention of its laptop lines, the
MacBook Air
and Pro series, for its premiere range of tablets.
Logic would have dictated, then, that if Apple were to release an even more sizable iPad, it would be with a professional bent and named the iPad Pro. So, at Apple's September
event
we were proven correct with a newer, bigger iPad.
iPad Pro accessories
An optional accessory, the Smart Keyboard, that connects to the tablet via a Smart Connector carries power and data via a magnetic connection. Additionally, the
Apple Pencil
features Force Touch, which enables the tablet to pick up on pressure, angle, dimension and any other complex data entry positioning. The Apple Pencil will stay charged for an hour, but comes with a Lightning cable that can be charged via the tablet itself.
The iPad Pro features four speakers, one at each corner, all of which are capable of producing three-times the audio of the iPad Air 2.
iOS 9
In iOS 9, you'll be able to use Apple Pencil to mark up emails and attachments. The YouMake app will let you create complex designs with exact precision, down to a single pixel.
The iPad Pro works with a larger on-screen keyboard, similar to the one found on Apple's MacBook notebooks, which features an additional row of smaller keys for symbols in the main view and numbers in a secondary view.
Apple teaming with IBM & Cisco
In order to further its lead in the enterprise space through BYOD,
Apple partnered up with IBM
to create new business-focused apps for iOS. This includes exclusive apps created by Apple and IBM in tandem ranging from data and analytics to device management and security.
Also joining the
Apple team is networking giant Cisco
who, last week, announced that it will "optimise business networks running on Cisco Systems so that Apple devices are more useful for enterprises".
Sticking with the business slant, a report by
AppleInsider
claims that the over-sized iPad is set to come with NFC functionality which will be allow merchants to take payments using
Apple Pay
. That could make it a boon for the legions of retailers that have signed up to Apple's tap-to-play platform in the countries where it has rolled out.
The competition is already heating up
Samsung beat Apple to the punch in unveiling its 12.2-inch
Galaxy Note Pro
and
Galaxy Tab Pro
tablets during CES 2014. With that,
DigiTimes
expects Apple "to release its competitor by the end of the third quarter at the earliest." That was last year and obviously nothing happened since.
YouTube : http://www.youtube.com/watch?v=MqdOPHjL34w#t=69
The question is: will the iPad Pro help fend off the Galaxy Note Pro and other rumored
monster 13-inch tablets
? Analyst house KGI reckons the answer is no. As spotted by
9to5Mac
, KGI noted that while it's "confident that the expected 12.9-inch iPad model can create an improved user experience," it doesn't expect the device to "contribute meaningfully to shipments momentum anytime soon."
Coincidentally,
Microsoft and Dell
announced that they were teaming up to bring the Surface Pro to an enterprise audience, just 24 hours before the Apple event, perhaps to pre-empt the launch of the iPad Pro.
Toshiba also unveiled a prototype of a
Windows 10 tablet at IFA
, days ago, that seems to be primed to be a potential competitor to the iPad Pro. It is still a prototype but looked almost like the finished product bar the oddly placed stylus.
iPad Pro storage
This is Apple's chance to differentiate the iPad Pro from the iPad Air even further. Professionals expect lots of space from their computing platform of choice, and while the current
128GB iPad
maximum is nice, it might not be enough.
Unfortunately, the iPad Pro will start with 32GB (Wi-Fi only) and can be configured with up to 128GB.
The top spec version of the iPad Pro will cost $1079 (around £702, AU$1536) and comes with 128GB and 4G LTE wireless.

Read More ...
---
Your Windows 10 preview build could expire this week
If you're running an older
Windows 10
Insider Preview build, you'll want to update your copy before Thursday, October 15, lest you want to turn your PC into a brick.
Microsoft warned users that in a few days, Insider Preview builds released between January 23 and July 9 will expire, and once that happens, Windows 10 won't boot. These builds are numbered 9826 and 10166. Build 10166 is the final Insider Preview release prior to the launch of
Windows 10 RTM
.
"When the build reaches the license expiration date, the system will automatically reboot every three hours," Microsoft forum moderator RajithR warned in a
support thread
with information updated on October 7. "Approximately 2 weeks after the license expires, the build will no longer boot at all."
The deadline
If you let the deadline lapse, you can still recover your PC, but additional steps will be required.
Microsoft said that you'll need to create a bootable USB drive to upgrade your system to Windows 10 RTM and enter a one-time setup key. Unfortunately, this code won't give you a full license to Windows 10 or allow the operating system to activate.
After setup, you can continue to re-join the Windows Insider program to continue testing new features and
releases ahead of
commercial availability.
Build 10565
The most recent Windows Insider Preview build is number
10565
, which brings features anticipated in the release of the Threshold 2 update next month. This includes an improved Edge browser, a smarter Cortana experience and a new messaging app that integrates with Skype.
Additionally, with Build 10565, Microsoft is looking at ways to make Windows 10 activation simpler. Moving forward, you can use your existing Windows 7, 8 or 8.1 key to activate Windows.
Build 10565 will expire on July 16, 2015. To check to see when your copy of Windows 10 will expire, you can type "winver.exe" into the Cortana or Windows search bar.
Keep up with
Windows 10 news by reading our coverage

Read More ...
---
Facebook 'On This Day' now lets you block out those bad memories
Has Facebook's On This Day feature ever cropped up a bad memory or a photo of someone you'd rather forget?
Well, smartly, Facebook has introduced filters for what could be a time capsule from days better left in the past, letting you filter out certain people or certain dates, or even periods of time.
"Your memories are yours, so you should control which ones you see in On This Day," a new pop-up message reads when you click on preferences for the feature.
If you've so far stayed away from the feature since it
launched in March
, On This Day surfaces status updates, photos, posts from friends and other items you've shared or been tagged in on any particular day onto your News Feed, like when you became friends with someone on Facebook or a major life event.
Now, you can choose to keep certain people from cropping up by typing in their name or selecting dates to keep posts from that time period from surprising you, too.
"Use these filters to help make sure we show you memories from On This Day in a way that's meaningful for you," the new filter reads.
It's a nice little update that lets you finally take control of what Facebook resurfaces and, of course, you're still in control of re-sharing with friends and families. Now go forth safely with your chosen selective memory.

Read More ...
---
Updated: 10 Best Chromebooks 2015: top Chromebooks reviewed
Best Chromebooks
Chromebooks are budget laptops that are both odd and brilliant, low-impact and potent.
Running Google's Chrome OS rather than Windows, they focus on what computing has been all about since the late '90s, the web browser.
With low-impact processors and barely HD screens starting at 1366 x 768 resolution, most of these machines are also designed to last. Almost every Chromebook claims between 7 and 9 hours of battery life and comes within a few hours of that range, based on our testing. If you're unclear what specs you should be on the lookout for when purchasing a Chromebook, we've developed a nifty little
cheat sheet
for you.
Prices will start to climb above the budget range, as is the case with the new
Chromebook Pixel 2
($999, £670, AU$1,320), a laptop whose specs put it in direct competition with the
new MacBook
, especially in the classroom, where
Chromebooks are gaining significant market share
. Despite the expanding Chromebook market, there should always be something within your spending limit.
At that point, it all comes down to size (and price), with Chromebooks available as small as 11.6 inches and as large as 14 inches. There are even Chromebook hybrids now, thanks to
Google's Pixel C tablet
. Always updated, here are our top-ranking Chromebook reviews...
1. Google Chromebook Pixel 2015
The end all, be all of Chromebooks.
CPU:
2.2GHz Intel Core i5-5200U (dual-core, 3MB cache, up to 2.7GHz with turbo boost) |
Graphics:
Intel HD Graphics 5500 |
RAM:
8GB DDR3 |
Screen:
12.85-inch 2,560 x 1,700 IPS touchscreen display |
Storage:
32GB SSD |
Optical drive:
none |
Connectivity:
Intel Dual Band Wireless-AC 7260; Bluetooth 4.0 LE |
Camera:
720p HD wide angle camera with blue glass |
Weight:
3.3 pounds
Dimensions:
11.7 x 8.8 x 0.6 inches (W x D x H)
Inter Core i5 or i7 processor
Long, long battery life
Very expensive
3:2 screen hurts multitasking
Outfitted with a Core i5 processor, USB 3.1 (and USB-C) ports, a high-resolution screen, and more RAM than it will ever need, the Chromebook pixel sets a high bar for Chrome OS machines for years to come.
Power and performance aside, the Pixel is one of the few Chromebooks that feels like it has itself completely figured out. The build quality of this machine is exquisite and the design has been engineered down to a science. What's more, its vivid screen - plus the impeccable keyboard and trackpad - all help to round out the Pixel as one excellent, premium package.
It's impossible not to get hung up on the Pixel's high price. For the same amount of money, you could buy two or even three Chromebooks or a decent Windows laptop. So before you we suggest you consider all the much more affordable options out there before investing so much money into this machine.
Read the full review:
Google Chromebook Pixel 2
2. Acer Chromebook 15 C910
The colossus of Chromebooks
CPU:
2.2GHz Intel Core i5-5200 dual-core processor |
Graphics:
Intel HD 5500 Graphics with shared memory |
RAM:
4 GB, DDR3L SDRAM |
Screen:
15.6-inch full HD (1,920 x 1,080) |
Storage:
32GB SSD |
Optical drive:
none |
Connectivity:
802.11a/b/g/n/ac Wi-Fi |
Camera:
720p HD webcam |
Weight:
4.85 pounds
Dimensions:
1.0 x 15.1 x 10.1 inches (H x W x D)
Fast processing speed
Long battery life
Very heavy
Awkward keyboard
If you're considering the Acer Chromebook 15 C910 ($499.99, £249, AU$620) for your next laptop, then you'd better have big ideas. Compared to most other Chromebooks, the C910 has a bigger screen, bigger processing power and it comes with a bigger price tag.
It takes this series of laptops to two new places, as the first with a 15.6-inch screen and the first packing a fifth-generation Broadwell processor.
Specifically geared toward students and teachers – thanks to its rugged design and gorgeous visuals – the C910 is perfectly suitable for any consumer who doesn't mind lugging around a few extra pounds and inches.
Read the full review:
Acer Chromebook 15 C910
3. Dell Chromebook 11 (2015)
Dell's updated Chromebook is a star in almost every regard
CPU:
2.6GHz dual-core Intel Celeron Bay Trail-M N2840 |
Graphics:
Intel HD for Intel Celeron processors |
RAM:
4GB RAM (DDR3L, 1,600Mhz) |
Screen:
11.6-inch HD, 1366 x 768 touchscreen |
Storage:
16GB SSD |
Optical drive:
none |
Connectivity:
Bluetooth 4.0; 802.11ac (B/G/N), dual-band Wi-Fi |
Camera:
720p webcam |
Weight:
2.91 pounds
Dimensions:
12.6 x 8.4 x 0.76 inches
Rugged design
180-degree barrel hinge
Touchscreen not standard
Small keyboard
Don't let the understated aesthetics of the Dell Chromebook 11 (starting at $249, £170, AU$320) fool you. Dell packed in features that are typically reserved for more expensive business notebooks into its Chromebook 11 in an effort to create a durable product for the education market. In the Chromebook 11, you'll find a 180-degree reinforced hinge, rugged design, sealed keyboard and trackpad, and a great typing experience inside a portable package. In addition to using the Chromebook for school, students will appreciate the loud stereo speakers for multimedia and entertainment. There's a new version of this Chromebook available. We've given our first impressions,
here
.
Read the full review:
Dell Chromebook 11 (2015)
4. Asus Chromebook Flip
A flipping premium Chromebook for almost nothing
CPU:
1.8GHz Rockchip 3288-C (quad-core, 1MB cache) |
Graphics:
ARM Mali T624 |
RAM:
2GB LPDDR3 SDRAM |
Screen:
10.1-inch, WXGA (1,280 x 800) IPS multi-touch display |
Storage:
16GB eMMC |
Connectivity:
802.11ac Wi-Fi, Bluetooth 4.1 |
Camera:
720p HD webcam |
Weight:
1.96 pounds |
Dimensions:
10.6 x 7.2 x 0.60 inches (W x D x H)
Fully metal construction
Excessive battery life
Occasional crashes
Large screen bezels
The Asus Chromebook Flip isn't perfect, but it's an excellent little piece of kit. And for $249 (about £160, AU$337), it's so temptingly affordable that you might want to pick one up just to have a Chrome OS device on hand – even if you already own a MacBook or Windows laptop.
Aside from the alluring price tag, the Flip is one of the best built Chromebooks to pave the way forward for more convertibles. Touchscreen functionality feels a bit more thought out, with a screen that actually rotates for once.
All the while, the Flip meets all the core tenants of an excellent Chrome OS machine, including stellar battery life. If you've been ho hum on Chromebooks before, this is definitely one to ... flip out about. (Sorry.)
Read the full review:
Asus Chromebook Flip
5. Lenovo N20p Chromebook
A versatile Chromebook experience for a reasonable price
CPU:
1.83 GHZ Intel Celeron Processor N2930 |
Graphics:
Integrated Intel HD Graphics |
RAM:
2GB PC3-10600 DDR3L 1333 MHz |
Screen:
11.6" HD (1366 x 768) dsplay with 10-point multitouch |
Storage:
16GB eMMC storage |
Optical drive:
none |
Connectivity:
Bluetooth® 4.0, 802.11 a/c WiFi |
Camera:
720p webcam |
Weight:
2.86 lbs
Dimensions:
11.6" x 8.34" x 0.70"
Gorgeous design
Super fast
Poor viewing angles
Bad speakers
This is one of the "sexier" Chromebooks available, showcasing Lenovo's eye for style. However, the best feature is the N20p's 300-degree hinge, which lets you flip the N20p's display backward all the way into stand mode (or 'tent' mode, whatever you prefer), which lends itself nicely to viewing movies or showing presentations.
The touchscreen controls also work in a pinch for recreational activities such as watching shows on HBOGo viewing or Pinteresting. Still there's some difficulty when using it as a tablet, as Chrome isn't entirely tailored to touch as a largely browser-based operating system.
It's not very tuned for business use, but the Lenovo N20p offers great versatility for a leisure device. Plus with two USB ports (one 3.0), and HDMI port and an SD card reader, this Chromebook delivers a great bang for its buck.
Read the full review:
Lenovo N20p Chromebook
6. Toshiba Chromebook 2
A gorgeous 1080p screen makes this Chromebook a real contender
CPU:
2.16GHz Intel Celeron Processor N2840 (dual-core, 1MB Cache, up to 2.58GHz with Turbo Boost) |
Graphics:
Intel HD Graphics |
RAM:
4 GB DDR3L |
Screen:
13.3-inch, 1920 x 1090 TruBrite TFT display |
Storage:
16GB SSD |
Optical drive:
none |
Connectivity:
Intel Dual-Band Wireless-AC 72608, Bluetooth 4.0 |
Camera:
HD webcam |
Weight:
2.95 pounds
Dimensions:
12.6 x 8.4 x 0.76 inches (W x D x H)
Full HD screen
More RAM than other Chromebooks
Screen glare
Mediocre battery
For $329 (about £205, AU$382), the Toshiba Chromebook 2 is a gorgeous and affordable laptop that doesn't have many weaknesses. It comes with more RAM and a full HD 1080p screen, making it a step up from other models in this class, like theSamsung Chromebook 2 and Acer C720.
But potential buyers should note that the Toshiba Chromebook 2 moves the Chromebook category closer towards the territory of an affordable Windows 8.1 laptop. So you might be overpaying if you're not purchasing this laptop specifically for the Google ecosystem.
That being said, the 1080p screen is a huge bonus and the laptop speakers made by Skullcandy are booming. Add it all up and the Toshiba Chromebook 2 might be an ideal streaming system for everything from YouTube and Google Play to Hulu Plus and Netflix.
Read the full review:
Toshiba Chromebook 2
7. Acer Chromebook 13
With incredible battery life, the Chromebook 13 is a winner
CPU:
2.1GHz Nvidia Tegra K1 CD570M-A1 (quad-core) |
Graphics:
Nvidia Keplar |
RAM:
2GB DDR3 (1,333MHz) |
Screen:
13.3-inch, 1.920 x 1.080 |
Storage:
16GB SSD |
Optical drive:
None |
Connectivity:
802.11ac Wi-Fi, Bluetooth 4.0 |
Camera:
720p HD webcam |
Weight:
3.31 pounds
Dimensions:
12.9 x 9 x 0.71 inches (W x D x H)
Battery life
Great speakers
Strange port locations
Lackluster visuals
Powered by Nvidia's ARM Cortex A15-based Tegra K1, this Chromebook packs a lot of punch in a tiny frame. Users will love its 13.3-inch 1080p resolution screen, as well as its portability. At 3.31 pounds, the Acer Chromebook 13 is a relatively light laptop.
This Chromebook does have some minor issues: it doesn't multitask very well and the laptop itself only comes in one color. But for the price ($279 about £165, AU$300), you're likely to enjoy the simplicity and productivity, as you learn to overcome the design limitations.
Read the full review:
Acer Chromebook 13
8. HP Chromebook 11
A Chromebook that's as cheap as it is excellent
CPU:
1.7GHz Samsung Exynos 5250 |
Graphics:
value |
RAM:
2GB 1600MHz DDR3L SDRAM |
Screen:
11.6-inch diagonal HD LED-backlit IPS display (1366 x 768) |
Storage:
16GB eMMC |
Optical drive:
none |
Connectivity:
2x2 802.11a/b/g/n WLAN and Bluetooth |
Camera:
720p webcam |
Weight:
2.3 pounds
Dimensions:
0.69 in (H) x 11.69 in (W) x 7.56 in
Wonderful build
Excellent screen
Mediocre battery life
Poor trackpad
The HP Chromebook 11 (starting at $279, £179, AU$399) is smooth and usable. While Chrome OS is limited by definition, between us growing more comfortable in web apps and those apps growing in power – and Chrome OS maturing – we're bumping into those limitations far less often.
This laptop is punchy enough to make the experience slick, cheap enough for anyone on a budget (or an impulse buy for the well-off), but something that still feels solid. It is a delight to own and use.
Apple and the other premium manufacturers should look at this little gem of a computer and applaud what has been achieved. The Chromebook 11 shows that it's possible to create a product with a little bit of the magic and joy you get from an Apple laptop without charging four figures for it.
Read the full review:
HP Chromebook 11
9. Acer C720 Chromebook
A good budget option at a cheap price
CPU:
1.7 GHz Intel Core i3-4005U Dual-core |
Graphics:
Intel HD 4400 DDR3 SDRAM Shared |
RAM:
4 GB DDR3L SDRAM |
Screen:
11.6" 1,366 X 768 |
Storage:
32GB | Optical drive: none |
Connectivity:
IEEE 802.11a/b/g/n Bluetooth 4.0 + HS | Camera: 720p webcam |
Weight:
2.76 pounds
Dimensions:
0.8 x 11.3. 8.0 inches (HxWxD)
Nice price
Fast processor
Mushy keyboard
Tinny speakers
In terms of power and endurance, you can't argue with the Acer C720 Chromebook (starting at $199, £199, AU$399). When you just want to get on the web quickly to answer emails or look something up, the C720 is ideal. For parents, it's also a perfect "homework machine," as long as you can get a printer hooked up.
This is a true web appliance, a fine system for families. The Google account log-in gives each user a personalized interface, and just a few keystrokes completely wipe the system. That limits the risk substantially in sharing the system with others.
One key criterion we use in evaluating a device is whether we'd actually want to use it every day. Even taking this laptop's flaws into account, it's something we definitely would want to use, for the price. If you're an educator and buying in bulk, try the
Acer C740
.
Read the full review:
Acer C720
10. Asus Chromebook C300M
A colorful Chromebook that balances price and performance
CPU:
2.16 GHz Intel Bay Trail-M Dual Core Celeron N2830 Processor |
Graphics:
value |
RAM:
DDR3L 1600 MHz SDRAM, 2 GB, up to 4 GB |
Screen:
13.3" 16:9 HD (1366x768) |
Storage:
32GB |
Optical drive:
none |
Connectivity:
Dual-band 802.11 b/g/n Built-in Bluetooth V4.0 |
Camera:
HD Web Camera |
Weight:
3.08 lbs
Dimensions:
13.0 x 9.1 x 0.9 inch (WxDxH)
Long-lasting battery
Solid performance
Bright colors
Poor viewing angles
The Asus C300M ($249, £219) is a perfectly balanced device for coffee shop warriors, commuting accountants and peripatetic teachers. With more than nine hours of battery life, this 13.3-inch device will keep you going all day long.
It also performed admirably on all of our benchmarks, and it even features a solid set of ports for those of you needing multiple connections. Like most other Chromebooks, this laptop isn't winning any innovation awards, but it is a good-looking, steady performer at an incredible price.
Read the full review:
Asus Chromebook C300M

Read More ...
---
Updated: 10 best 2-in-1 laptops 2015: top hybrid laptops reviewed
Best 2-in-1 laptops
Hybrid laptops, or 2-in-1s, are devices that are able to serve as both a laptop and a tablet, either in a detachable design that sees the touchscreen doubling as a tablet, or a convertible approach in which the notebook's hinge rotates 360 degrees for a similar effect.
Hybrid laptops are generally priced in a range between $700 (about £450, AU$800) and $2,000 (around £1,169, AU$2,131). However, some manufacturers, like
Acer
, make budget hybrids, and there are even 2-in-1s designed specifically for the business user, like the Dell
Venue 7000
series.
Now that Microsoft has released
Windows 10
, expect an even
greater selection
of these devices to pop up, like the incredible
Microsoft Surface Book
, the
Dell XPS 12
and the first 4K resolution 2-in-1 the
Toshiba Satellite Radius 12
.
With that, here are the best 2-in-1 laptops that we've reviewed:
1. Microsoft Surface Pro 3
The best of the best
CPU:
1.9GHz Intel Core i5-4300U (dual-core, 3MB cache, up to 2.9GHz with Turbo Boost) |
Graphics:
Intel HD Graphics 4400 |
RAM:
8GB LPDDR3 |
Screen:
12-inch, 2160 x 1440 multi-touch (ClearType, 3:2 aspect ratio) |
Storage:
256GB SSD |
Optical drive:
none |
Connectivity:
802.11ac Wi-Fi, Bluetooth 4.0 |
Camera:
Two 5MP webcams (1080p HD video) |
Weight:
1.76 pounds
Dimensions:
7.93 x 11.5 x 0.36 inches (W x D x H)
Sharp display
Perfect as laptop and tablet
Mediocre battery life
Runs hot at times
This is not only Microsoft's most striking and versatile device to date, but the most convincing poster child for the hybrid category yet. And this ringing endorsement comes from a long-time skeptic of such devices.
This version of the tablet comes in cheaper than the most affordable iPad Air and 13-inch MacBook Air combined, even with the Type Cover, and that's the point. On paper, this slate is more powerful than either Apple device, not to mention most other comparably priced laptops and tablets. The Surface Pro 3 might not be perfect, but it's far and wide the brightest shining example of a potential tablet takeover. If you're not concerned about a downgraded performance, consider the new Surface 3, which doesn't provide as much kick as the Pro, but is lighter and a lot cheaper.
Read the full review:
Microsoft Surface Pro 3
2. HP Spectre x360
Sublime. Near-perfect.
CPU:
2.2GHz Intel Core i5-5200 (dual-core, 3MB cache, up to 2.7GHz with Turbo Boost) |
Graphics:
Intel HD Graphics 5500 |
RAM:
8GB DDR3 (1600Mhz) |
Screen:
13.3-inch, 1,920 x 1,080 FHD Radiance LED-backlit touchscreen |
Storage:
256GB SSD |
Connectivity:
802.11ac (2x2) and Bluetooth 4.0 combo |
Camera:
HP TrueVision Full HD WVA Webcam (front-facing) |
Weight:
3.26 pounds |
Dimensions:
12.79 x 8.6 x 0.63 inches (W x D x H)
Superbly thin
Vibrant, bright display
Excellent performance and battery life
Too heavy to use as a tablet
Weird, wide trackpad
Buy the HP Spectre x360. It easily comes as one of my most recommended machines, with an excellent 1080p screen, solid performance, good battery life, and sturdy build quality; all for an excellent deal at $999 (£899, AU$1,899).
If it weren't for a few missteps with the trackpad and being too hefty for tablet use, this laptop would have easily stood amongst the most highly rated laptops TechRadar has ever reviewed. Despite its flaws, though, the Spectre x360 is one of the best-looking and powerful devices HP has ever produced and well worth a look over many, many other 2-in-1 laptops.
Read the full review:
HP Spectre x360
3. Lenovo ThinkPad Yoga 12
A versatile hybrid ideal for those who work as hard as they play
CPU:
Intel Core i5-5300U (2C, 2.30/2.90GHz, 3.0MB, 1600Mhz) |
Graphics:
Intel HD Graphics 5500 |
RAM:
8GB |
Screen:
1920x1080 |
Storage:
180GB SSD OPAL2 |
Optical drive:
None |
Connectivity:
Intel Dual-Band Wireless – AC 7265 + Bluetooth 4.0 |
Camera:
HD 720p |
Weight:
3.48 pounds (1.5kg)
Dimensions:
12..44" x 8.70" x 0.74" (31 x 22 x 1.8 cm)
Solid performance
Versatile design
Slightly heavy
No ethernet port
The Yoga 12 is a versatile bulldog of a device. You can use it as your work laptop. You can use it for play. It won't be the best pick for either of these tasks, but it won't stray too far from the upper tier either. At 3.4 pounds and 0.74 inches thick, it's just light and slim enough to claim portability. With more than seven hours of video playback, its battery is good enough to get through a workday, and it's affordably priced starting at just $845.
Packing a full HD display that can bend into four different modes, you'll enjoy this device's flexibility, even though it isn't the lightest or sexiest device on the planet. With that being said, it performs on par or better than any of the devices on this list. If you need a larger screen, the
Lenovo ThinkPad Yoga 15
is also a great option.
Read the full review:
Lenovo ThinkPad Yoga 12
4. Dell Inspiron 13 7000
An attractive, versatile package
CPU:
2.4GHz Intel Core i7-5500 (dual-core, 4MB cache, up to 2.9GHz with Turbo Boost) |
Graphics:
Intel HD Graphics 5500 |
RAM:
8GB DDR3L (1,600MHz) |
Screen:
13.3-inch, 1,920 x 1,080 FHD IPS touchscreen |
Storage:
256GB SSD |
Connectivity:
802.11ac (2x2) and Bluetooth 4.0 |
Camera:
720p front-facing webcam; built-in dual digital microphones |
Weight:
3.68 pounds (1.67kg) |
Dimensions:
12.99 x 8.74 x 0.75 inches (W x D x H; 330 x 222 x 19mm)
Attractive design
Sturdy construction
Lackluster battery life
A little hefty
This notebook features excellent build quality and overall system performance. It's fast, it's slick, and it is ideal for students who need to bang out papers and general users who want a fast, compact notebook to tote around.
Read the full review:
Dell Inspiron 13 7000
5. Lenovo Yoga 2 Pro
Lenovo's former-flagship Ultrabook is a real stunner
CPU:
1.6GHz Core i5 4200U |
Graphics:
Intel HD 4400 |
RAM:
4GB of DDR3 |
Screen:
3,200 x 1,800 IPS multi-touch display |
Storage:
128GB SSD |
Optical drive:
None |
Connectivity:
Intel Wireless-N 7260 Wi-Fi |
Camera:
720P front-facing camera |
Weight:
3.06 pounds
Dimensions:
13 x 8.66 x 0.61 inches
Unique flexible design
Top-notch QHD IPS display
No 802.11ac wireless adapter
Keyboard complicates tablet mode
With the Lenovo Yoga 2 Pro (starting at $1,099, £999, AU$1,599), we can now confirm that 3,200 x 1,800 pixels is delicious indeed. On top of the winning Yoga form factor, we loved the solid performance, backlit keyboard, and the snappy SSD, creating mobile device-like response times.
At the $1,000 price point, you could put the Yoga 2 Pro in just about anyone's hands and make them quite pleased.
For those of you who crave portability more than anything, Lenovo recently unveiled the new LaVie Z, which the company claims is the lightest convertible on the market. For those who want more power and don't mind a little heft, you could also check out the Lenovo Yoga 3 2014.
Read the full review:
Lenovo Yoga 2 Pro
6. Lenovo IdeaPad Yoga 11S
The laptop that will bend over backwards for you
CPU:
1.5 GHz Intel Core i7-3689Y |
Graphics:
Intel HD Graphics 4000 (integrated) |
RAM:
8GB PC3-12800 DDR3 SDRAM 1600 MHz SODIMM |
Screen:
11.6" HD LED Multitouch 1366x768 |
Storage:
128GB DDR SSD |
Optical drive:
none |
Connectivity:
Lenovo 802.11 b/g/n wireless, Bluetooth 4.0 |
Camera:
1.0MP 720p HD integrated webcam |
Weight:
3.10 lbs
Dimensions:
11.73" x 8.03" x 0.67"
Extremely portable
Strong hinges
USB 2.0 not 3.0
Tablet mode leaves keys exposed
Yes, another Lenovo hybrid! The 11.6-inch Lenovo Yoga 11S (starting at around $799, £599, AU$1,299) laptop is a flexible machine that can fold over from a typical laptop stance to a stand position, to a position with the keyboard behind the screen, ready for delivering presentations.
It comes with HDMI, SD card and USB ports, and boasts a surprisingly impressive Intel Core i7 processor, 8GB of RAM and a 256GB SSD for storage. The screen is sharp and bright, though not full HD, and works well with Windows 8. It's also nicely light and small for portability. You can easily use the Yoga 11S as you would any other laptop, replete with a full QWERTY keyboard.
Read the full review:
Lenovo IdeaPad Yoga 11S
7. Toshiba Satellite Click Mini
Affordable and attractive
CPU:
1.33GHz Intel Atom Z3735F with Burst Technology 2.0
 |
Graphics:
Intel HD Graphics
 |
RAM:
2GB DDR3 SDRAM 
 |
Screen:
8.9-inch, 1920 x 1200 IPS LCD, 16:10 aspect ratio, 10 points multi-touch screen
 |
Storage:
32GB eMMC Flash Memory
 |
Connectivity:
Wireless LAN 802.11b/g/n (up to 150 Mbps) |
Camera:
5 MP Full HD rear camera with auto focus (back) and 2 MP Full HD web camera (front)
 |
Weight:
Tablet 1.04 pounds (472g); Tablet with keyboard 2.16 pounds (978g)
 |
Dimensions:
Tablet 9.25 x 0.385 x 6.34-inches (235 x 161 x 9.8mm) (W x D x H); Tablet with keyboard 9.25 x 6.72 x 0.78-inches (235 x 170.6 x 19.9mm)

Full HD touchscreen
Solid build quality
Screen colours a little off
Can't charge base separately
Toshiba has created an incredible value full HD laptop that doubles as a tablet. It's perfect for frequent travelers, students taking notes in lectures, workers in meetings and people on a budget. This machine is well built and it runs smoothly and fast.
Read the full review:
Toshiba Satellite Click Mini
8. Asus Transformer Book T200
Another excellent transforming tablet-laptop from Asus
CPU:
1.46GHz Intel® Bay Trail-T Quad Core Z3775 |
Graphics:
Integrated Intel HD Graphics |
RAM:
2 GB LPDDR3 |
Screen:
11.-inch 16:9 IPS HD (1366 x 768) with multi-touch screen |
Storage:
32GB eMMC With 500 GB HDD |
Optical drive:
None |
Connectivity:
Integrated 802.11 a/b/g/n, Bluetooth V4.0 |
Camera:
Front 2 Mp and rear 5 MP |
Weight:
1.71 pounds
Dimensions:
12 x 7.6 x 0.47 inches (W x D x H)
Great value hybrid
Good connectivity
Low resolution screen
Fairly bulky
If you are looking for a combination of Windows laptop and tablet, the Asus Transformer Book T200 is a very appealing option that offers a fair amount for only $539 (£349, or AU$690).
The T200 is quiet, light, well built and feels responsive during normal usage. Battery life is excellent, so you won't find yourself hunting obsessively for charging points throughout the day. Its "smart" hard drive bay adds plenty of storage space alongside the speedy 32GB SSD, and despite having a disappointing resolution, the IPS display is at least vibrant with good viewing angles. Good connectivity in the form of USB 3.0 and RJ45 ports are welcome additions, with a reasonable pre-loaded software set finishing off the package nicely.
Read the full review:
Asus Transformer Book T200
9. Dell Venue 11 Pro 7000
A powerful, small tablet that wants to play in the big leagues
CPU:
Intel Core M-5Y71 vPro |
Graphics:
Intel Gen7 graphics |
RAM:
8 GB |
Screen:
10.8-inch FHD 1920 X 1080 IPS display |
Storage:
128 GB SSD |
Optical drive:
None |
Connectivity:
Intel 7265 dual-band 2X2 802.11 ac WiFi & Bluetooth 4.0 |
Camera:
2-megapixel webcam; 8-megapixel rear camera |
Weight:
1.6 pounds (0.72kg)
Dimensions:
11.01 x 6.95 x .42 inches (27.97 X 17.65 X 1.07 cm)
Performance
Battery life
Cramped screen
Modest battery gains over i5 model
At the $700 (£437 and AU$800) entry price, the Venue Pro 7000 offers a nice balance of performance and portability in a travel-friendly size. However, unless you find yourself accessing CPU and GPU taxing apps, you might find more value in an Atom-based convertible. Going with Atom will lower your cost and give you better battery life.
For those who need power and performance, the confines of a 10.8-inch display may be too rigid to maximize productivity. Opening more than a few tabs or windows on the small display will trigger claustrophobia. If you need to be more productive, there are bigger convertible options, like the Surface Pro 3, to choose from that may fit that need better. Or, if you prefer Android OS, and you don't mind a little less kick, you can go with the
Dell Venue 10 7000
.
Read the full review:
Dell Venue 11 Pro 7000
10. Asus Transformer Book T300 Chi
This 2-in-1 laptop takes thinness to a new level
CPU:
1.2GHz Intel Core M 5Y71 processor (dual-core, 4MB cache, up to 2.9GHz with turbo boost) |
Graphics:
Intel HD Graphics 5300 |
RAM:
8GB DDR3L (1600MHz) |
Screen:
12.5-inch, 2,560 x 1,440 (WQHD) capacitive multi-touch IPS display |
Storage:
128GB SSD |
Optical drive:
None |
Connectivity:
Intel Dual Band Wireless-N 7265 + Bluetooth 4.0 LE |
Camera:
2MP 720p webcam |
Weight:
3.14 pounds
Dimensions:
12.5 x 7.5 x 0.65 inches (W x D x H)
Vibrant display made for media
Flexible use cases
Colors a touch too saturated
Unimpressive battery life
The Asus Transformer Book T300 Chi is one of the first laptops to finally get the hybrid form factor right. Thanks to the use of a magnet latching system and Intel's fanless Core M processor, Asus has been able to produce a lighter tablet-laptop hybrid that's thin to boot.
The detachable Bluetooth keyboard also opens up a few alternative ways to use the device. Over the last few weeks, I propped up the screen while I used the keyboard as a remote for Netflix and stood the screen on its side, using it as a makeshift vertical screen. The best thing about all this is it's entirely seamless, letting you easily switch between tablet and laptop modes with ease.
Read the full review:
Asus Transformer Book T300 Chi
Joe Osborne and Kevin Lee contributed to this article

Read More ...
---
Build your own smartwatch with this Kickstarter
Smartwatch company Blocks Wearables made waves
last year
by promising the first modular wearable and now its finally launched its Kickstarter.
So far there are
37 days to left
to back the project but it's already surpassed the $250,000 goal. It didn't break any Pebble records but there's obviously interest in the smarwatch.
Starting at $195, the standard Kickstarter package gives you the Core, four modules of your choice and an adjustable clasp, which will fit all wrist sizes.
There are different tiers if you want more modules with a price increase of $30. You can order an unlimited number of modules, and redeem your credit from Kickstarter at any date to purchase modules that are released in the future.
The Blocks watches will be compatible with both iPhones and Android smartphones, working with iOS 8 and above on iPhone 4S and above. It also works with all Android 4.0 and up phones.
Color options at the moment only include Onxy Black, Sunrise Red and Marble White.
What can it do?
The overarching message of Blocks is customization beyond the color of the straps and the watch face as
Apple Watch
and
Android Wear
have fervently touted.
With Blocks, the actual strap is made up of modules that you can swap out depending on your needs. GPS, heart rate monitor, extra battery life, NFC and more are just a few of the modules you can pick from. Basically if you're going camping, put in an extra battery. Going for a run? Swap in the GPS and pedometer, and so forth.
With the core, or the main watch body, you'll get phone notifications just like any other smartwatch, along with voice control, color touch screen, Bluetooth, Wi-fi and haptic feedback.
The watches are IP67 certified meaning they can withstand immersion up to 1m for a short period of time but Blocks is working towards an IP68 rating which will allow you to swim and shower with the smartwatch.
Expect the Blocks smartwatch to ship in May 2016.

Read More ...
---
Adobe and Dropbox make it easier than ever to create and share content
If you spend precious time working on presentations and image editing, why store those files in places where the files can be easily corrupted or lost?
That's the thinking behind a new Adobe and Dropbox partnership that will see the two companies integrate their applications and features across devices and platforms.
If your company works heavily in any of Adobe's many productivity applications, you can now store all of your desktop content on Dropbox without leaving your Adobe application, and then access the documents from a mobile device. From Dropbox's website, you can edit and share PDFs from iOS and Android mobile devices.
Why this matters
Gone are the days when you needed to access a PDF on a desktop, save it to local storage and then send it via email to one collaborator who then had to make changes to the new version of the document before repeating the long process.
Today, you can access the device wherever you want to, on whatever platform you choose, and then share it with as many collaborators as you like (depending on your Dropbox for business account). Then, using Dropbox, your coworkers or friends can access and make edits to the same document in real-time with Adobe's Document Cloud solution.
This has been part of Adobe's recent plan to make document creation and sharing easier than ever. The company unveiled
Document Cloud
in March. The solution gave Adobe users access to a touch-enabled user interface, Photoshop imaging tools, and Adobe eSign technology within one app. Additionally, the Mobile Link profile tool let you store files, settings and signatures in the cloud so that you can access a cohesive Adobe experience from all platforms.
Availability
Adobe Document Cloud and Reader users can add a Dropbox account to their desktop app today. iOS integrations will occur before year's end, and Android and web integrations will happen next year.

Read More ...
---
Interview: Assassin's Creed Syndicate takes a stab at London: 'There was a conscious effort to make the tone lighter'
Why aren't more games set in London? Rich in history and filled with iconic landmarks, England's capital is a charming playground - yet only a handful of titles have properly explored the cobbled streets.
Assassin's Creed Syndicate, 2015's installment in Ubisoft's blockbuster franchise, will take us to a post-Industrial Revolution London of 1868. This is the first major Assassin's Creed entry from Ubisoft Quebec. It's also the first major instalment in the franchise that will let you play as a female assassin, following much backlash over the absence of playable women in Unity's co-op mode.
"Being the first AAA title that Ubisoft Quebec was working on, the team knew we wanted to prove ourselves," Scott Phillips tells techradar. The studio drew on help from Ubisoft Montreal while also researching the era. The time period is well documented, and the team used old maps, photographs and drawings for inspiration. They also tapped up historians to learn more about how people moved around the city, how they talked, and get a general feel for the atmosphere of the time.
The result is a city that feels like much more than a backdrop. "We treat London as one of the main characters in this experience," says Phillips. "We want to make London feel like a very contrasted city, so when you move around it you feel the difference." From Big Ben to Whitechapel, London's most notable landmarks are here and ready to be scaled. In fact, it seems the only notable landmark of the era that's missing is Tower Bridge, which, as history fans will know, didn't start to be constructed until 1886.
"We squish and squeeze and pull and push and move things around to make it as accurate as it can be while maintaining our goal of fluid movement and good street layout," Phillips adds. "It's a mix and match of accuracy and making sure the game is as fun as possible."
Carriage of justice
Without a doubt, players will find Syndicate's vehicles - a new feature introduced by Quebec - one of the most enjoyable parts of the game. Well, vehicles by definition of the time. You'll be able to hijack any horse-drawn carriage you see - Grand Theft Auto style - or hide inside one to evade enemies. You'll even fight enemies on top of them, but don't think you'll just be able to run riot without consequences: if you're spotted causing chaos or not obeying the rules of the road, the police will soon be on your tail.
And for once, everyone else will have to learn to drive on the other side of the road.
Another tool you'll be using a lot is the rope launcher, be it for quickly propelling yourself to a rooftop Batman-style or making a line between two buildings. This, combined with the downward parkour introduced in Unity, makes you feel more in control and free to move around than ever. It's just a shame that manoeuvring around London's monuments can occasionally get fiddly, sometimes frustratingly so.
Techradar played two major parts of the game, one set in Whitechapel (section 3) and another in Westminster (section 7), which gave us a feel for playing as both Jacob and Evie while also exploring different parts of London.
Lighten up
One thing that immediately struck us was the tone of the game. The Assassin's Creed series has had a notably dark streak throughout, but Syndicate feels more lighthearted. Much of that comes out in the interactions between Jacob and Evie, the game's two playable characters (and siblings).
"I do think there was a conscious effort on our part to make sure both the gameplay and story were a bit lighter," says Phillips. "We wanted Jacob and Evie to be fun characters. We want you to spend a lot of time in their universe, interact with them a lot, so we want them to be characters you want to spend time with."
That extends beyond dialogue and into the systemic tools like the whistle, which can be used to call the attention of the other character, or simply toying with the AI. For example, you can take a foe hostage and drag them into a carriage.
It helps that this period of London is well documented. "We want to make London feel like a very contrasted city, so when you move around it you feel the difference," says Phillips. "We knew we wanted to set it in the iconic era of London that people know with Big Ben and all these iconic locations, and then we squish and squeeze and pull and push and move things around to make it as accurate as it can be while maintaining our goal of fluid movement and good street layout. It's a mix and match of accuracy and making sure the game is as fun as possible."
Another thing we quickly realised during our play time was just how big Syndicate is. The new map is 30% larger than Unity's, making this the biggest instalment in the Assassin's Creed franchise yet. However, this time there's no multiplayer, which will come as a disappointment to those who enjoyed Unity's. "It was a development decision we made to ensure we delivered the best experience for that single player," says Phillips, who won't comment on whether a multiplayer mode could possibly be added in the future. One feature of Unity we definitely hope doesn't return, however, is the bugs. The game was plagued with glitches on day one, leading to Ubisoft making a public apology to gamers.
"We're in a good position of not having to be the first out of the gate [of this console generation," says Phillips when we press him on the lessons learned from Unity. "We know a little bit more of 'Ok they did this and maybe we want to change this thing, or maybe we'll try some other ways of optimising the engine', but we had a great base to build from with the engine of AC Unity and we've taken it further."
During our gameplay we only encountered one glitch where a character vanished during a cutscene, but other than that there were no problem. Ubisoft also emphasised that this was just a preview build and that any bugs will be ironed out by the full release - here's hoping. Another welcome improvement in Syndicate is the combat system: the game now lets you combine the use of fists and items with great ease, meaning delivering a punch followed by a gunshot to the chest is as quick and easy to pull off as it would be - we assume - in real life. But the improved combat is countered with tougher enemies and more emphasis on stealth. On more than one occasion we found it very difficult to complete a mission with a guns-blazing approach.
Surely it can't be long until Rockstar brings its Grand Theft Auto franchise back to London. Until then, we have a slightly more historic British playground to enjoy in Assassin's Creed Syndicate. There are new elements to enjoy, but this is still Assassin's Creed in essence. That's good news for the die-hard franchise fans, but it feels like the series may soon have to shake things up more radically if it wants to maintain its momentum of yearly instalments.
YouTube : www.youtube.com/watch?v=4OyoWAZEcIE

Read More ...
---
Available Tags:
Dell
,
Facebook
,
keyboard
,
Microsoft
,
Apple
,
Samsung
,
iPad
,
Windows
,
Adobe
,