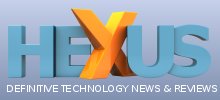 Microsoft unveils flagship Lumia 950/XL phones with Windows 10

Plus the affordable 4G LTE Lumia 550, the Band 2, and HoloLens Development kit.

Read More ...
---
Microsoft unveils Surface Pro 4 and Surface Book 2-in-1

Surface Book claimed to be "the ultimate laptop," optionally includes an Nvidia GPU.

Read More ...
---
Nvidia announces Bullets or Blades GeForce holiday bundle

Offering Tom Clancy's Rainbow Six Siege or Assassin's Creed Syndicate for free.

Read More ...
---
Microsoft 'software-defined battery' improves laptop stamina

Technique involves using different types of batteries and machine learning.

Read More ...
---
Ubisoft teases new game, IGN reveals it to be 'Far Cry Primal'

Far Cry spin-off is set in the ice age because "survival is timeless".

Read More ...
---
Review: be quiet! Silent Base 600

More affordable than the Silent Base 800 and not quite so big, but is it as good?

Read More ...
---
Australian researchers build first two-qubit logic gate in silicon

Claim it is "a game changer," in the task of building of a quantum computer.

Read More ...
---
AMD Partners with Oculus and Dell to power Oculus Ready PCs

Dell and Alienware AMD Radeon R9 GPU equipped PCs will start at US$999.

Read More ...
---
Available Tags:
Microsoft
,
Windows
,
Nvidia
,
GeForce
,
Ubisoft
,
AMD
,
Dell
,