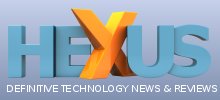 Samsung admits not all Galaxy S6 handsets use Sony image sensor

Sony unit in short supply so is being swapped with a Samsung ISOCELL sensor.

Read More ...
---
Fixstars 6TB capacity 2.5-inch SSDs expected to ship from July

Double the capacity of the 2.5-inch drives it launched in February.

Read More ...
---
First teaser images of AMD Radeon R9 390X published

Images show a short, water cooled Fiji XT graphics card and a GPU closeup.

Read More ...
---
Swatch developing 'revolutionary' six month smartwatch battery

Swatch says it will bring the new battery technology to automobiles too.

Read More ...
---
Win an In Win D-Frame Mini chassis

And stand out from your mates' cases.

Read More ...
---
Google I/O 2015 to cover Android M, Voice Access and more

As Android Lollipop usage approaches 10 per cent of active devices.

Read More ...
---
Available Tags:
Samsung
,
Galaxy
,
Sony
,
AMD
,
Radeon
,
Google
,
Android
,