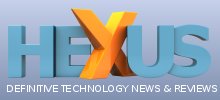 Carphone Warehouse iD mobile network launches tomorrow

Now we have more details of the tariffs and offers that will be available at launch time.

Read More ...
---
Lenovo Lavie Z 360 only offers half the user modes it promised

No satisfactory tent or stand mode is available. Buyers offered 5 per cent discount.

Read More ...
---
Unpowered for a few days, some SSDs can begin to lose data

It seems that higher temperatures can speed the rate of data loss.

Read More ...
---
Elite: Dangerous owners and buyers to get free Steam key

Anyone who backed it on Kickstarter or bought it/buys it from Frontier's store qualifies.

Read More ...
---
ASUS MG279Q 27-inch WQHD IPS monitor offers FreeSync, 144Hz

The refresh rate has been boosted and FreeSync compatibility added since CES 2015.

Read More ...
---
QOTW: Is AMD back on track with the upcoming Zen CPU?

All signs point to renewed competition next year.

Read More ...
---
Available Tags:
Lenovo
,
Steam
,
ASUS
,
AMD
,